10 Best Facial Cleansers for Women
Like This:
Regular face wash is important for every woman. What facial cleanser do you want to choose? Here is a top 10 list to check out. You can find something to fit your skin or find something to cleam your face. There are different formula to meet your needs. Look at these 10 cleansers first.
10.
Cetaphil Daily Facial Cleanser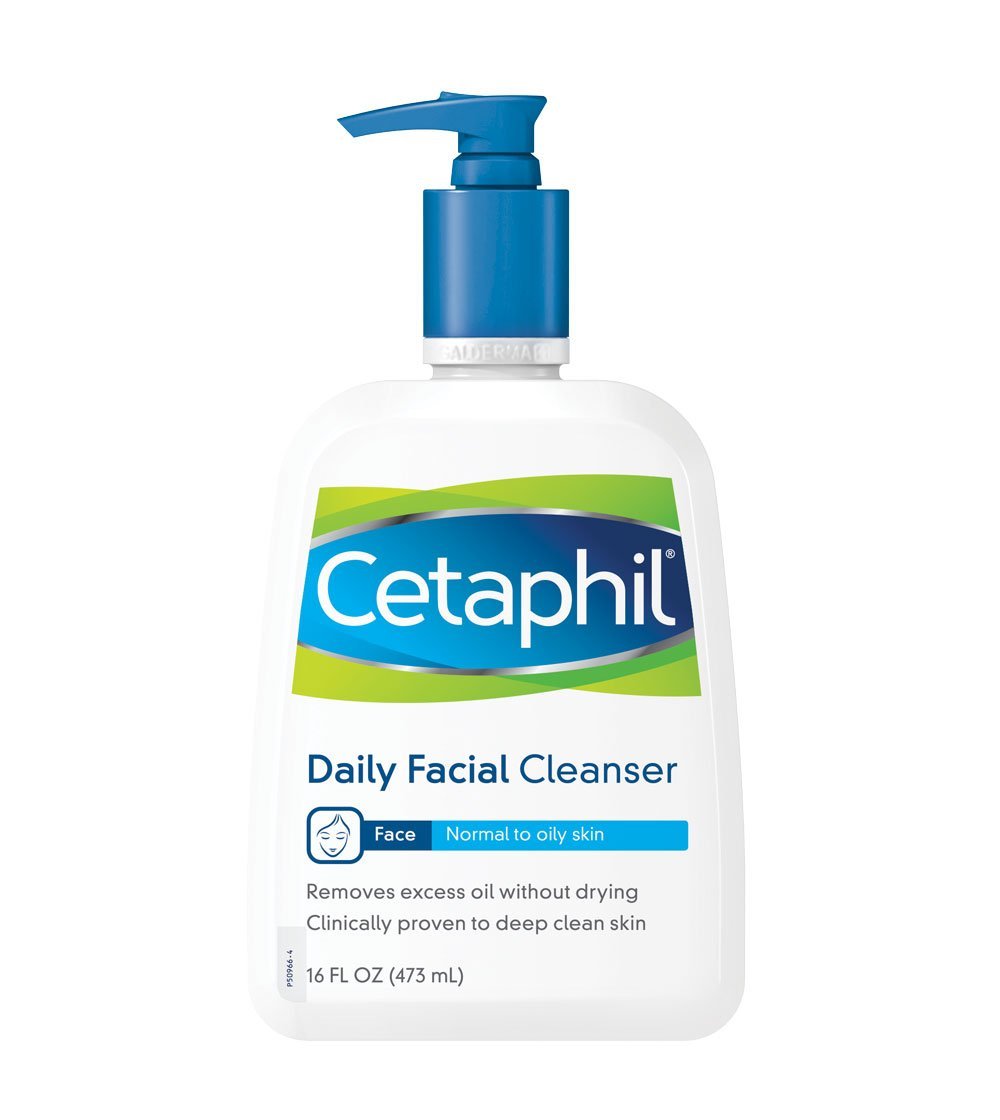 The daily facial cleanser is from Cetaphil. It can fit from normal skin to oily skin. It is also good for combination skin. The useful formula can help you get rid of oily skin so that it brings you fresh face everyday. What's more, the product will not clog the pores.
Use the Cetaphil facial cleanser everyday. The non-comedogenic and hypoallergenic ingredients can always bring the good skincare for girls. It won't make your skin tight and dry after being applied. Develop and moisturize your skin with this 16 ounce product.
9.
Clean & Clear Morning Burst, Day/Night Pack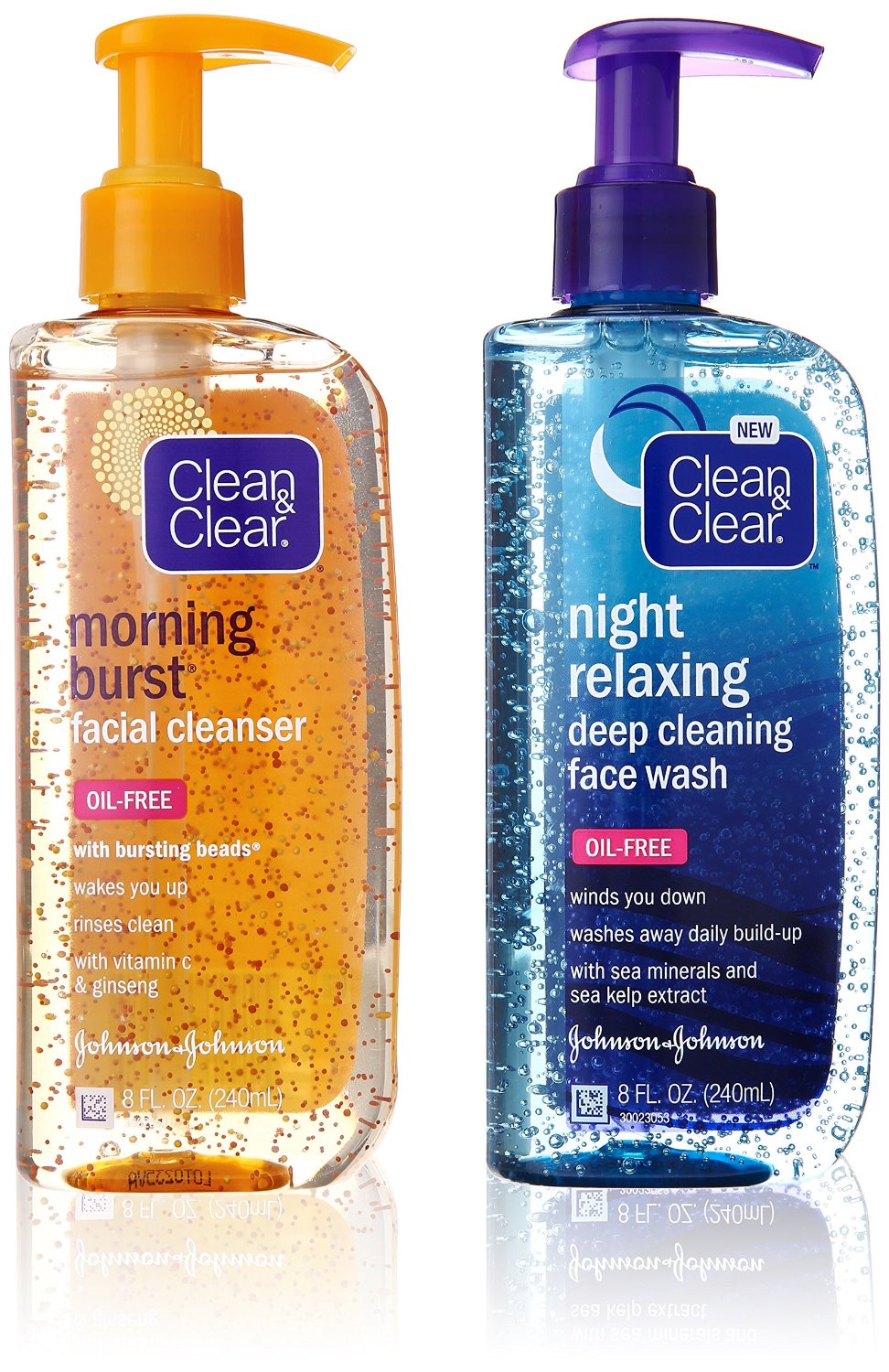 The skin will show different states in the daytime and at night. It may be a little oily in the morning while it needs deep clean at night. Your skin will ask for different requirements to keep clean and soft. Clean & Clear has a pack for both morning burst and night relaxing.
There are two specific cleaners for morning and night. They don't clog the pores and never bring over dry skin. The products are hypoallergenic and oil-free. You will have a clean and soft face in the morning or at night.
8.
Art Naturals Clarifying Acne Face Wash


The ArtNaturals Clarigying face wash product is good to oily and acne prone skin. It can help deep clean the acne, the blackheads and pimples. Use it for cleaning dirty and oils. It will bring soft and fresh skin every time.
The product is added cucumber and aloe to keep the skin moisture and smooth. Don't worry that the cleanser will bring over dry skin. The nourished ingredients guarantee the satisfaction of the product. In addition, the facial cleanser is good for all skin type.
7.
Humane Acne Wash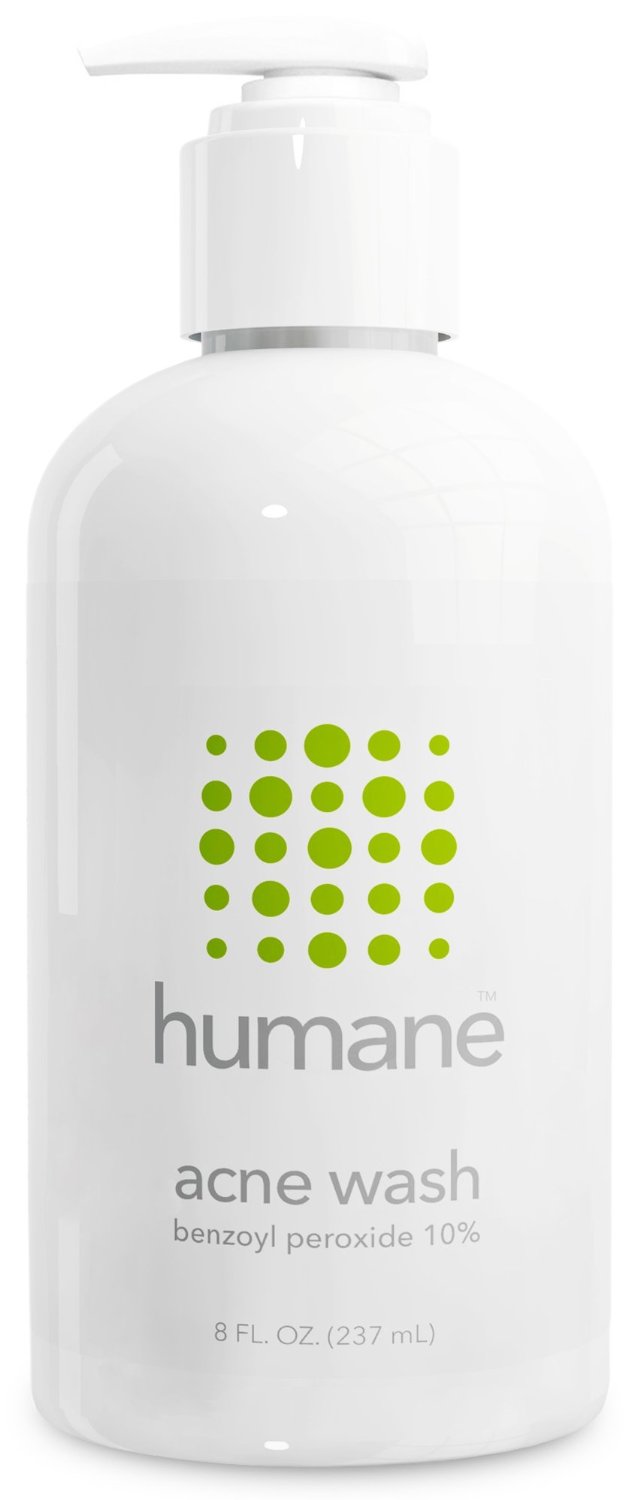 You always search for an acne treatment wash for face and body? The humane acne wash will help you out. The 10% benzoyl peroxide wash will be great for your acne skin. The formula will help get rid of the bacteria which will cause the new acne.
It is easy to use the product. The design allows you to use pump. Several pumps can bring you clean and fresh skin everyday.
6.
Vitamin C Facial Cleanser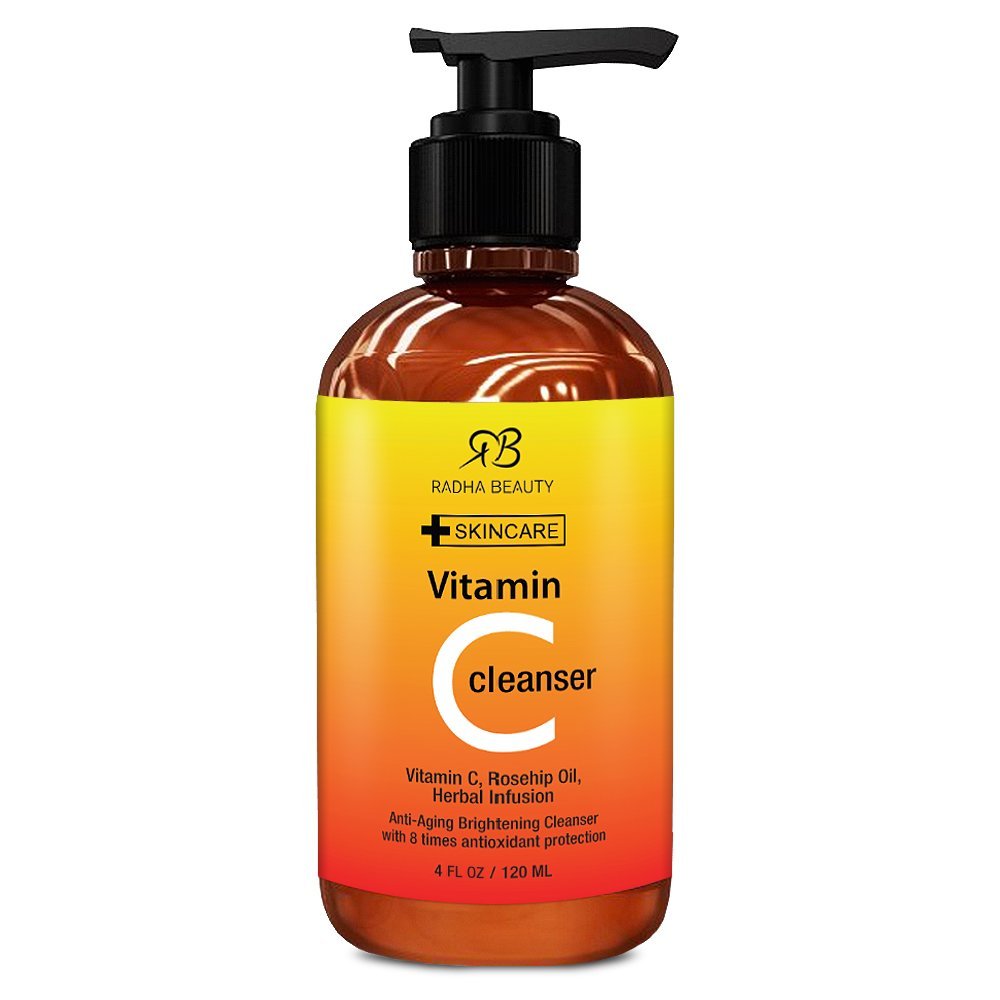 Radha Beauty offers a cleanser with rich Vitamin C. The formula with Vitamin C, herbal infusion and rosehip oil can help brighten up and smooth your skin. It can also prevent your skin from growing old quickly.
It is good for everyday use.
5.
Biore Deep Pore Charcoal Cleanser


You need a deep facial cleanser? Biore Deep Pore Charcoal Cleanser is your best bet. The product can help remove the makeup, the dirt and oils deeply. You will feel fresh and have a natural look again.
Free your pores with this charcoal cleanser.
4.
The Face Shop Rice Water Bright Cleansing Foam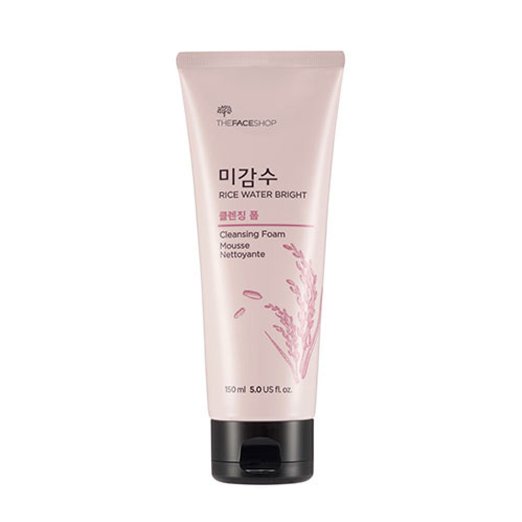 Have you ever used rice water for face cleaning? The Face Shop Rice Water Bright Cleansing Foam will bring you different experience for washing your face. The product is good for everyday use. The formula contains the rice water and the moringa oil which will deliver moisture feeling for the skin.
The cleanser is creamy. It is easy to use. It can free your skin and sweep the dead skin cells. It leaves your skin natural look and makes your skin look soft.
3.
The Body Shop Tea Tree Skin Clearing
Facial Wash


The gel cleanser is from The Body Shop as well. It is gel-based facial cleanser which can refresh and moisturize your skin. Also, it is good to improve the prone skin. The product can not only remove oil or dirt, but also prevent new blemishes. The tea tree cleanser contains useful ingredients, like lemon tea tree, community trade tea tree oil to make your skin smooth and fresh again. It can be used everyday.
2.
Bioderma Crealine (Sensibio) H2O Micelle Solution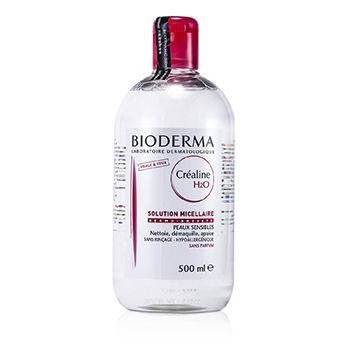 It is good for makeup removing. The mild formula guarantees your skin care everyday, day and night. It can be applied to sensitive skin and you can use it to clean the eyes with cotton pads as well.
It is a versatile cleanser for you to choose.
1.
Coconut Milk & Honey Face Cleanser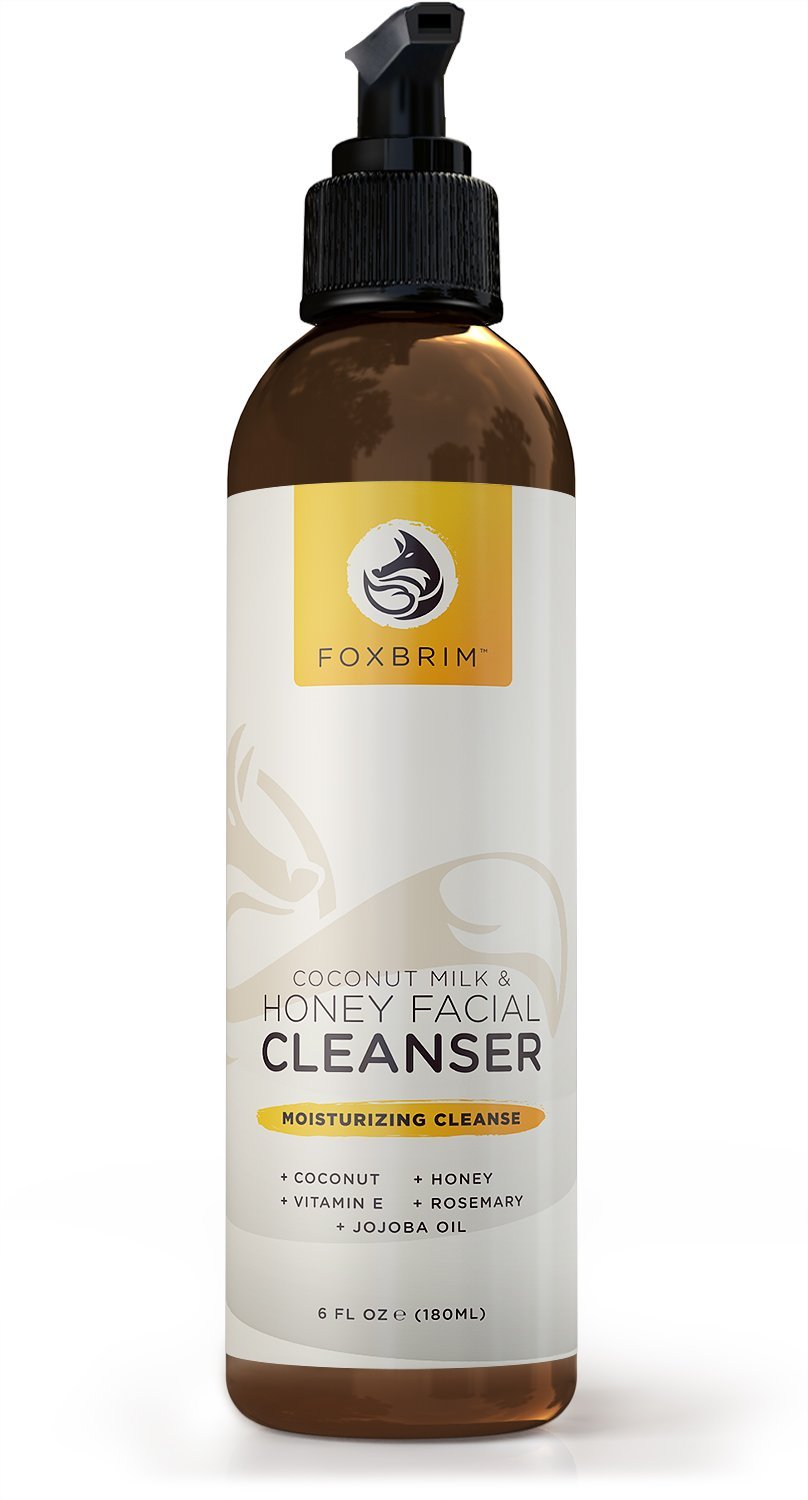 You don't like a cleaning product which brings dry skin? Don't worry. You will find this cleanser from Foxbrim. Its natural and organic formula delivers shine and soft skin. The cleanser will help remove the dirt and free the pores.
This product will satisfy you with its essential ingredients, like honey, coconut milk, vitamin E, rosemary… All the ingredients improve and help get the healthier skin.
It is perfect for all skin type.
It is important for you to use a cleanser to guarantee your facial routine. Choose one of the products to clean your face.