The Right Ways to Contour & Highlight For Beginners
How to Contouring & Highlighting For Beginners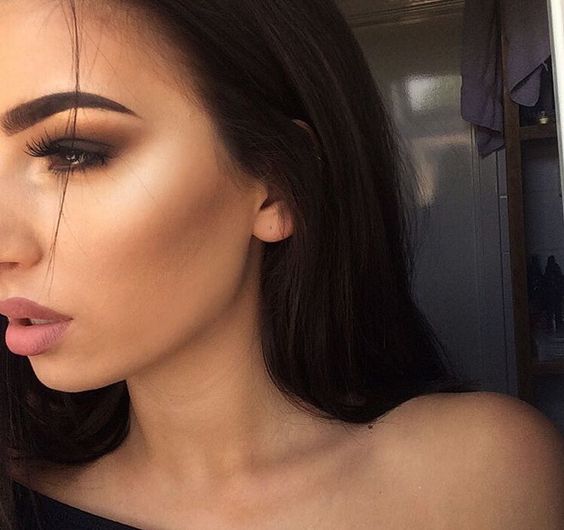 Contouring and highlighting is a beauty trend that has gained extensive popularity recently. It involves applying darker matte (contour) and lighter shimmer (highlight) makeup to certain specific areas of your face. Contouring helps make parts of your face stand out and appear slimmer and more defined. Highlighting helps accentuate the existing glow of your face where the sun naturally hits it and make it seem as though it is illuminated from within.

The Highlight and contour cheat sheet
Contouring and highlighting can make a big difference in the appearance of your face and can become a life-changing addition to your daily makeup routine. However, it can also be overwhelming for beginners who don't know how and where to highlight and contour correctly. Lucky for you, contouring and highlighting doesn't have to be as difficult as it might seem. If you're a beginner in the realm of contouring and highlighting, keep reading to learn how to contour and highlight like a pro in no time.
1. Stay Inside the Lines
Contour and highlighter products cannot just be blended all over your face. They are very specific areas of your face where contour and highlighter must be put and where they need to stay in order to prevent a muddled and discolored appearance.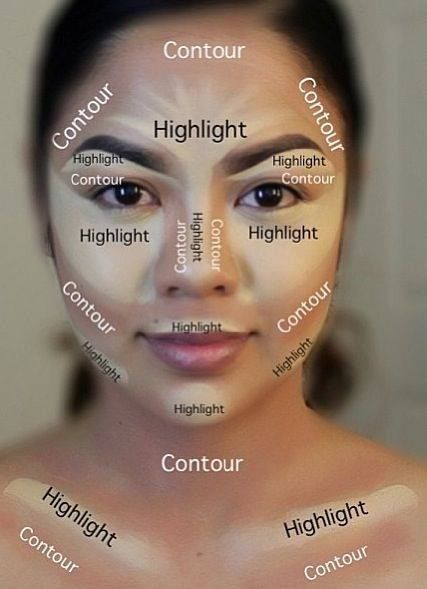 Contour is usually several shades darker than your natural skin tone. When applying makeup that dark, you need to be careful about where you put it. The same goes for highlighter, which is shimmery and can make you glow when applied in the right places. However, if applied in the wrong place, a highlighter can make your whole face appear greasy and oily. Therefore, it's extremely important to know where to apply contour and highlighter and to only apply it in those areas.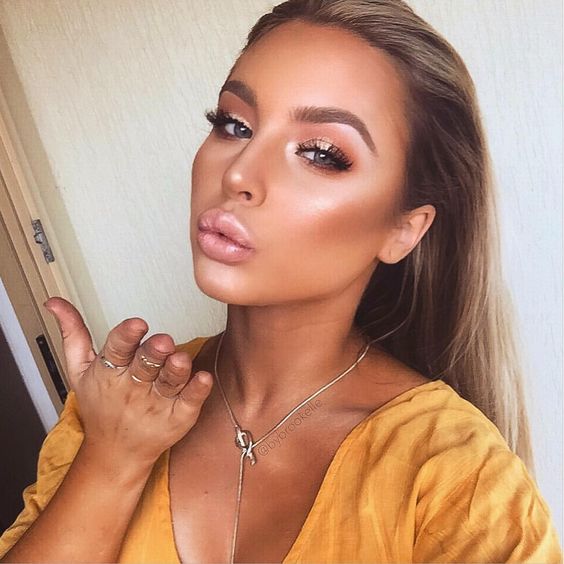 via instagram
Contour should be applied on the sides of your nose, under your cheekbones, around the top of your forehead, and the bottom of your chin and jawline. Highlighter should be applied down the bridge of your nose, above your cupid's bow, on the top of your cheekbones and temples, under your brow bones, and in the inner corners of your eyes. By knowing where to highlight and contour, you can be sure that you're applying the right makeup to the right places at all times.
2. Seal It In
One of the worst things about contouring and highlighting is how quickly the makeup can fade after it is applied. You can spend an extensive amount of time at your makeup table in the morning making your contour and highlighter look just right, only to realize that it has worn off when you glance in the mirror a few hours later.
Contour has a tendency to melt down your face throughout the day, causing it to slide down into the wrong places and look strange. Because highlighter is so shimmery, it is quick to fade and rub off as the day progresses. Both of these problems can be minimized by setting your makeup after applying contour and highlighter.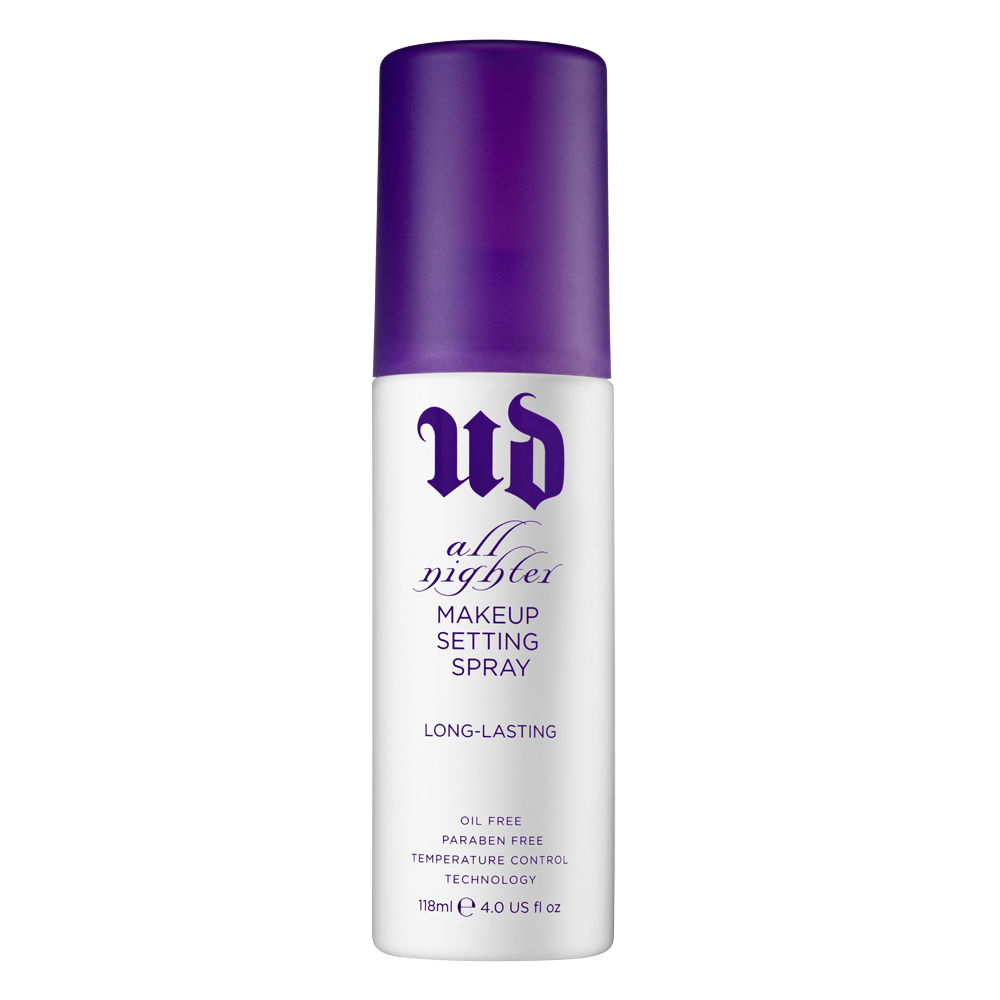 After you finish applying your contour and highlighter makeup, dust a translucent setting powder over your finished makeup. Use a light touch and a large kabuki brush when applying the setting powder in order to ensure that you do not mess up the makeup you've just finishing putting on. If you're in the market for a translucent setting powder, a great one is the Urban Decay De-Slick Mattifying Powder .
After dusting on your setting powder, lock in your makeup by misting a setting spray onto your face in a T and X-shaped motion to cover your whole face. An excellent long-lasting setting spray is the Urban Decay All Nighter Long-Lasting Makeup Setting Spray .
Contour and highlighter should always be the last skin makeup you apply, after your foundation, concealer, loose powder, bronzer, and blush. Setting powder and spray should be the only products you use after contouring and highlighting in order to avoid smudging or dulling your contour and highlighter.
3. Invest in the Right Makeup
It's important to invest in the right contour and highlighter products to ensure that you end up with the look you want. You need to make sure that you get highlighter and contour that complements your natural skin tone. Furthermore, you need to choose between liquid and powder contour and highlighter.
Liquid contour and highlighter products create a more dramatic look and are more effective for beauty lovers who are hoping to dramatically slim or alter the shape of their features. However, powder contour and highlighters are easier to use and are more difficult to mess up, so they are generally better for beginners. Anastasia Beverly Hills offers a collection of contour and highlighter kits in both powder and cream that are of excellent quality.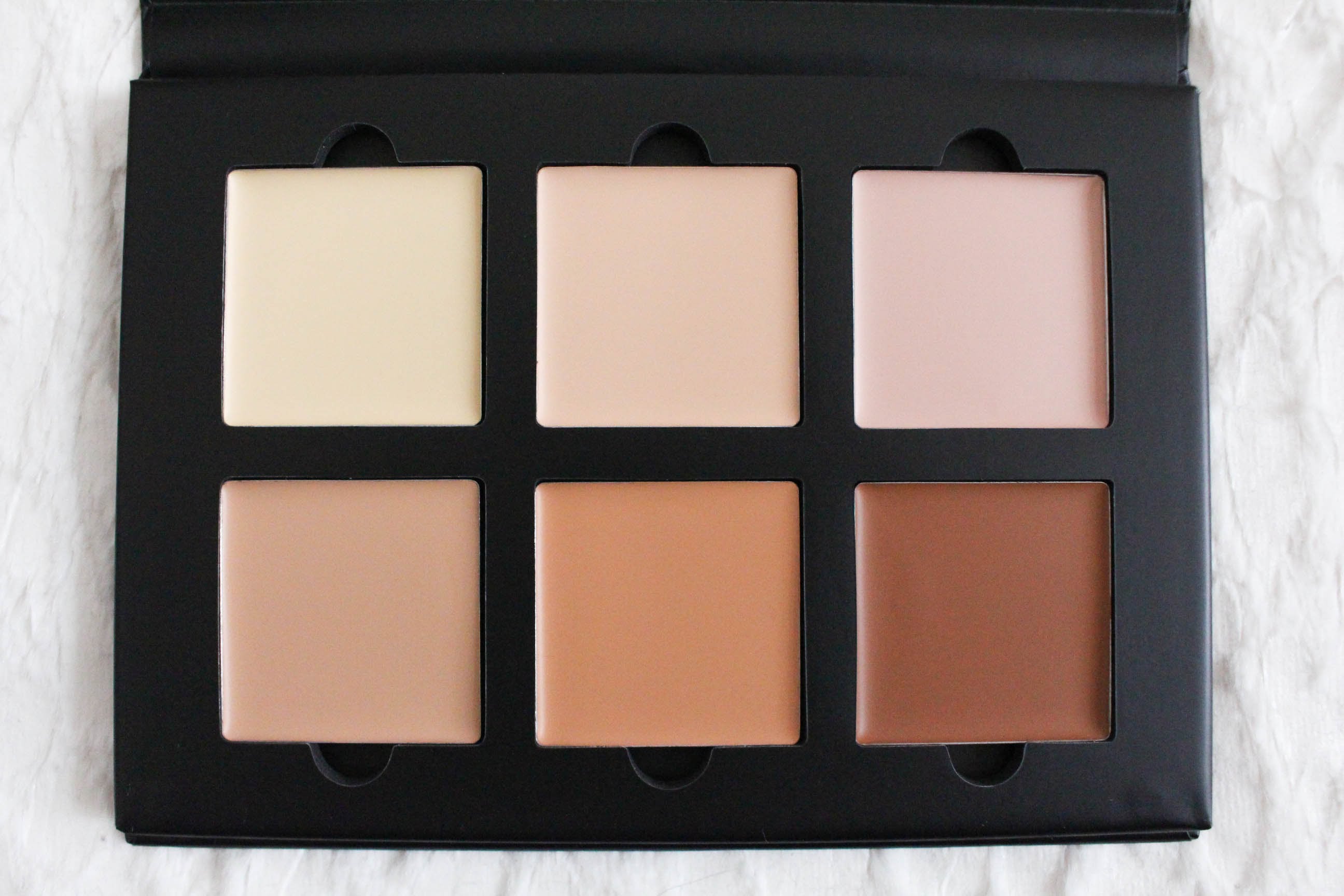 The Anastasia Beverly Hills Contour Cream Kit comes in four different shades designed for varying skin tones. The kit itself comes with three separate shades of highlighter and three separate contour shades; this variety of shades can help beginners experiment with which colors look most complementary for their skin tone.
The Anastasia Beverly Hills Contour Kit is a palette of powder contour and highlighter products that includes three highlighter shades and three contour shades. The powder contour kit includes three options for different skin tones and the highlighter shades are more shimmery than the matte shades in the cream contour kit. Both kits are excellent choices for contour and highlighter beginners and which one you choose simply depends on your personal preferences for your makeup looks.
4. Make Sharp Lines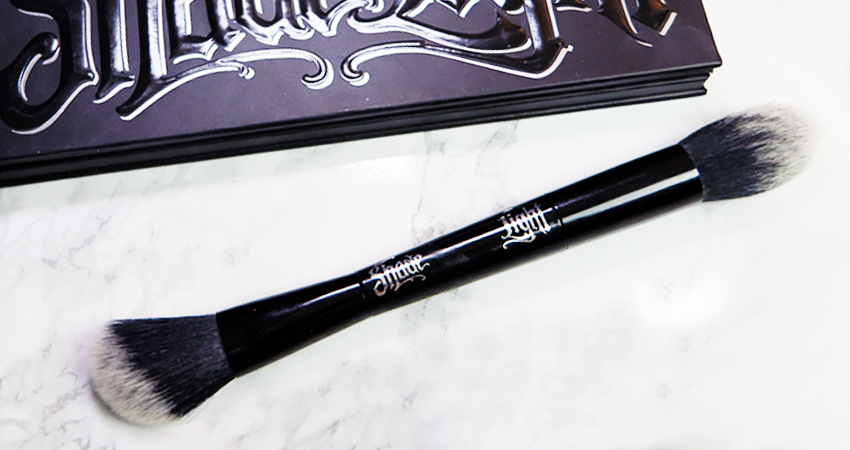 Sharp lines are vital for successful contour and highlighting makeup. If you do not apply your highlighter and contour in sharp lines, your face will likely end up looking splotchy, oily, and discolored. Applying contour and highlighter in sharp lines can help your contour be more effective at slimming and defining your features and help your highlighter create a more intense illuminated glow.
In order to ensure that you apply your contour and highlighter in sharp lines, use a sturdy sturdy angled contour brush for applying contour and a more rounded brush for sweeping on highlighter. An excellent dual-ended brush that works for both contouring and highlighting is the Kat Von D Shade + Light Contour Brush .
It is also helpful to rest your elbow on your table or any other flat surface in front of your mirror while applying your contour and highlighter. This position will help you create sharper, steadier lines more easily.
5. Blending is Your Best Friend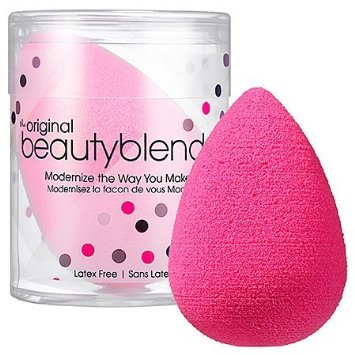 Although sharp lines are an important part of applying contour and highlighter that looks good and helps shape, slim, and illuminate your features, sufficient blending is an equally significant element of contouring and highlighting. If you don't blend your contour and highlighter enough, it will look too severe and unnatural. Contour especially creates a discolored, blotchy look if it is not blended sufficiently since it is so dark compared to the rest of your face makeup.
In order to prevent this from happening, use the wide, flat side of a makeup sponge to blend your contour into the rest of your makeup. A great makeup sponge for both contouring and highlighting is The Original Beautyblender. Blend outward in the direction you've applied the contour; don't swirl in circles in order to prevent muddling the sharp lines of your contour.
Blend highlighter by swirling the pointy end of a makeup sponge in small circles. You can also blend highlighter using your fingers by blending the edges of the highlighter outward with the tips of your fingers.
Highlight and contour
Contouring and highlighting can seem daunting for beginners who are just getting started with the trend and don't know much about the process yet. However, it really does not have to be any more difficult than any other element of the rest of your regular makeup routine. Just make sure that you follow the tips in this post to ensure that you are applying the right makeup in the right way to the right places and blending it sufficiently. If you follow these tips, you'll be able to contour and highlight like a pro to create a gorgeous natural glow and a miraculous slimming and shaping effect. Check out the 10 Best Contour Products You Can Try here!
If you found this post is useful, why not bookmark it and sharing with your friends? Subscribe and get more beauty tips on PrettyDesigns!