10 Best Baby Strollers For All Ages
A new baby means a new set of wheels nope not a new car. Although, that might be the case sometimes. This time we are speaking about baby strollers. Strollers are one of those difficult decisions every parent to be must eventually make the reason being there are hundreds of different strollers on the market. And if you are surrounded by friends and family that already have children you know there are hundreds of different opinions as well.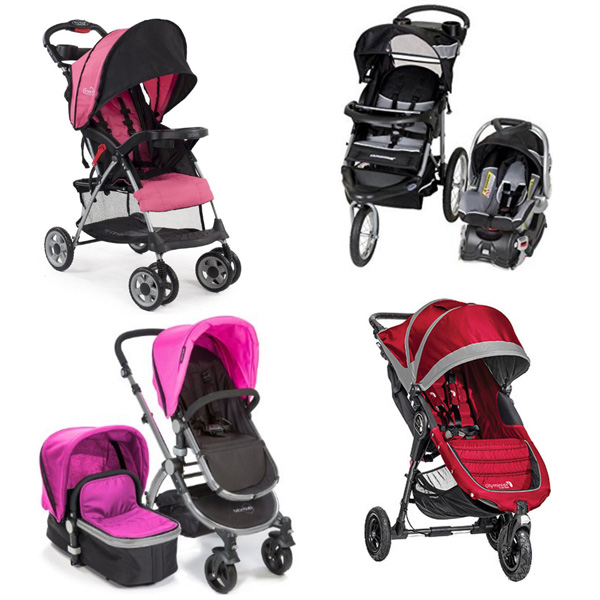 The key to finding a stroller that works best for you and your baby is first figuring out what your needs and wants are. Do you want a stroller that will be easy to open and close? Or are you looking for a stroller that has space for more than one child? Or do you want a stroller that will convert into a car seat and seating area as well? Once you have decided what you would want your stroller to have it is now time to look at these baby strollers reviews and see which of these best baby strollers will work for you and your growing family.
10.
Orbit Baby G3 Stroller Cargo Basket, Redd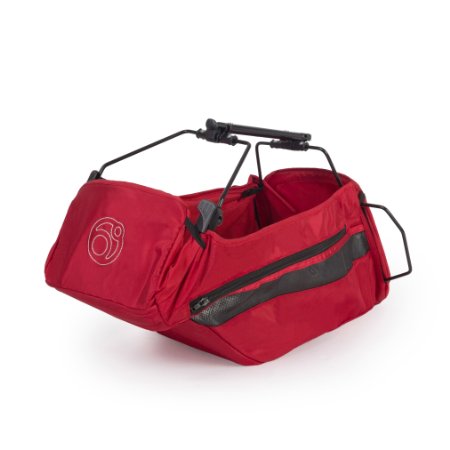 If your intentions are to take your baby for a stroll while having the ability to carry him inside if you wanted to. A stroller like this is what you need. This stroller comes apart so you can take it with you wherever you need to do so. It comes with multiple pockets so you can include everything you baby and you need to get to your destination.
It is very lightweight which is the best part of it all. As mothers we all know how difficult it can be to carry a diaper bag, a baby and a carriage everywhere we may go. By having something versatile like this, we will be able to do it all without having to carry as many things.

9.
Graco LiteRider Click Connect Stroller, Zuba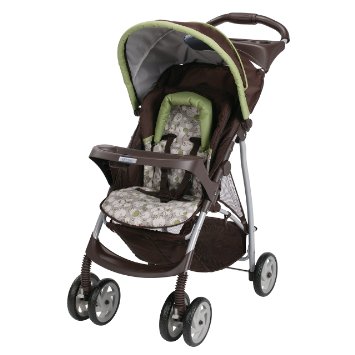 If you have an active family, you want to have a stroller that can be just as active as you are. That is when this stroller comes in it is extremely lightweight only weighing less than 20 pounds so you can take it anywhere you would need in order to. While holding up to 40 pounds so even when your baby grows a little bit older you will be able to use this with ease.
It accepts all Graco Click connect infant seats so you can create the perfect customizable stroller that works for you and your baby's activities. Many times we wish our strollers could do this or the other. With this customized feature your stroller will be able to do whatever you want it to do with the click of a button.

8.
Harmony Urban Deluxe Convenience Stroller, Gala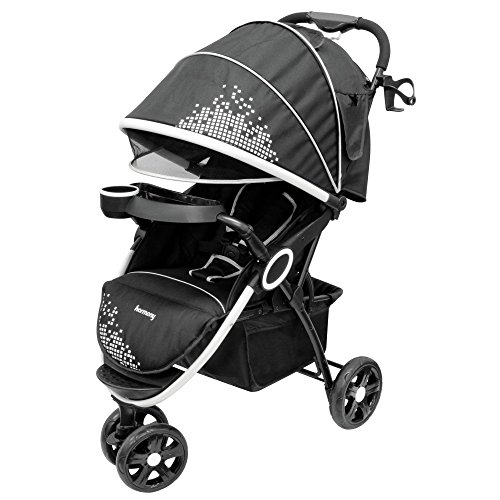 The best feature on this stroller has to be the quick fold feature. How many times have we had our hands full and had to quickly open or close the stroller but couldn't because there are too many steps to do so? This will no longer be a problem with this stroller. It will open and close in a matter of seconds without you needing to do anything to it.
The seat also has a 3 step recliner which allows your child to recline back if they choose to do so without having to get out of the stroller. This feature has a 1 hand 3 position reclining which includes carriage mood. You can make your stroller into a carriage in you choose to do so almost instantly.

7.
Baby Jogger 2016 City Mini 3W Single
Running errands with a child is not an easy thing to do. However, this stroller makes it as simple as can be. With its one touch fold you are able to open and close your stroller with the simple touch of a button. While the canopy is completely customizable to your child. It can be customized to the height of your child and reclined to the way that you need it to be.
The lightweight feature enables you to get your errands done quickly and effectively without much hassle. You will feel comfortable knowing your child has all the security it needs while having two peek a boo windows that let you take a peek when you need to do so.

6.
Summer Infant 3D Flip Convenience Stroller, Double Take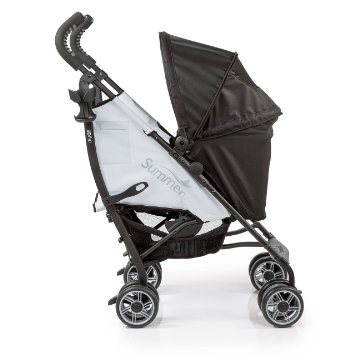 How many times do we want to have a stroller that allows us to reverse the seating whenever we wanted to do so? This stroller allows us to do just that. You can change the seat and make your baby be able to look at you or look at the world the choice is yours. This is an excellent feature to have as you can actually feed your baby on the go if you needed in order to do so.
With one hand you can change the position of the seating in 6 different ways.  3 distinct ways facing forward or 3 different ways face backwards the choice is yours. It is simple to do and can be done in a matter of seconds.

5.
Baby Trend Expedition Jogger Travel System, Phantom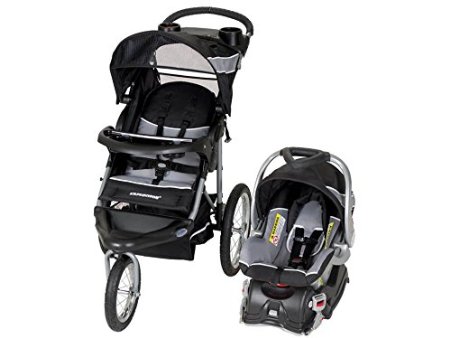 The two in one stroller is here. From the car straight into the stroller or vise versa. This stroller is double functioning. It contains a car seat and a stroller all in one. The car seat will adjust to your child's height and head weight which allows you to be certain your child is in safe hands while you are driving.
While the stroller holds up to 50 pounds. By this being a multi functioning stroller you will be able to get more things done without having to carry multiple items. There will no longer be the need to have a stroller, car seat and personal baby chair. With this stroller you have it all in one place with easy access.

4.
Baby Roues LeTour II Pink Lightweight Compact Stroller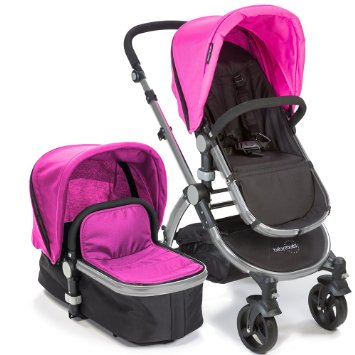 Traveling out of state or out of the country is always a difficult task when you have children. So many things to do and take, it can take away from enjoying the trip. With a stroller that is multi functioning like this one the task becomes simpler. This stroll includes a stroller and a bassinet. The bassinet feature is a fantastic option to have as you will have a place for your baby to sleep in regardless of where you are.
This enables you to feel comfortable knowing your baby will be able to rest while you travel or get your errands done. The stroller is compact and lightweight to help you get things done quickly without sacrificing time or movability. It offers 4 different reclining positions so you can adjust how your baby reclines at any time that it is needed.

3.
Baby Stroller 2016, Hot Mom 3 in 1
Having a stroller that has more than one feature is always nice but having a stroller that has 3 features is even better. This stroller is a 3 in 1 stroller. What this means is it comes with 3 features that are very useful for mom and baby.
This stroller was established for mom and baby in mind. It comes with a bassinet so your baby has a place to lay anywhere and everywhere you may go. It comes with a functioning stroller area and it comes with a basket egg at the bottom to store all of your necessary items.
When you are running errands or traveling this stroller opens and closes with the touch of a button which makes it easier for you to get things done quickly without much hassle. It makes traveling convenient as you can store everything you need in it without the need of a diaper bag. This allows you to travel lightly everywhere you need to go.

2.
Baby Jogger 2016 City Select with 2nd Seat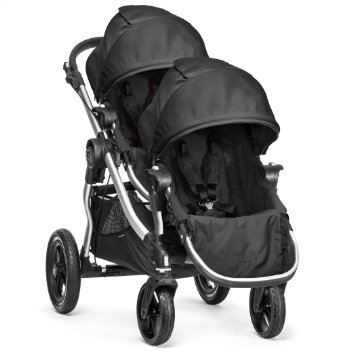 Having more than one child can make it difficult finding the proper stroller that will work for all your needs. This stroller is perfect for all moms that have more than one child and would like to take their children out without having to use two strollers. This is a stroller that grows with you and your family. You can use this stroller when you have one baby or you can use this stroller when you have two babies the choice is yours.
Because of how customizable it is you have your choice of how you would want your stroller to be. Do you want your seats back to back? Or facing each other? Or do you need a baby bassinet and a canopy? Whichever you choose it is completely up to you.

1.
Kolcraft Cloud Plus Lightweight Stroller, Fuchsia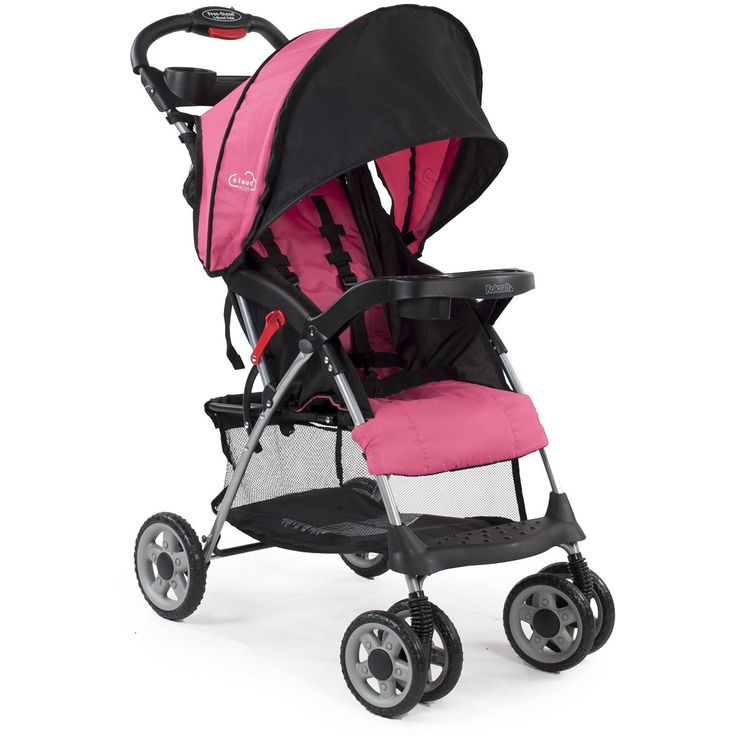 If you need a lightweight stroller that has all the features you want and need and is simple to use. This is the one you have been looking for. This stroller weighs under 12 pounds which makes it a breeze to travel with. It also has a carrying case in the back which allows you to carry your diaper bag in it or any other items you may need to have with you.
The one touch fold feature allows you to be able to fold this stroller in seconds without the needs of anyones help. This is an excellent feature to have as if you are alone with your baby you will only need one hand to get things done. It will recline as well so the moment your baby falls asleep you can recline the seat to make them feel more comfortable.

Finding the perfect stroller is not the easiest thing to do. However, if you know what you are looking for, you will be able to find a stroller that not only works for your baby but works for your growing family as well. Please tell us in the comments below which stroller is your favorite?.