Short Haircuts for Women – 10 Curly Bob Hairstyles for 2024
If you are fed with managing your long hair and desire a low maintenance hairstyle, Bob hairstyle is an ideal option. Bob hairstyle is a simple super method to fresh your look. The classic bob hairstyle is a timeless beautiful hairstyle that can be worn by everyone. You can customize the bob modern hairstyle to match your personality. A lot of women choose edgy and cool bob hairstyle. The bob hairstyle used to be round if it is looked from the back. There are a lot of different kinds of charming bob hairstyles.
The stylish curly bob hairstyles are the ideal choice for women who have curly and thick hair. The length of the hair is until the neck at all sides and back. Curly bob can be cut and created in lots of ways and appear quite edgy if it is done properly.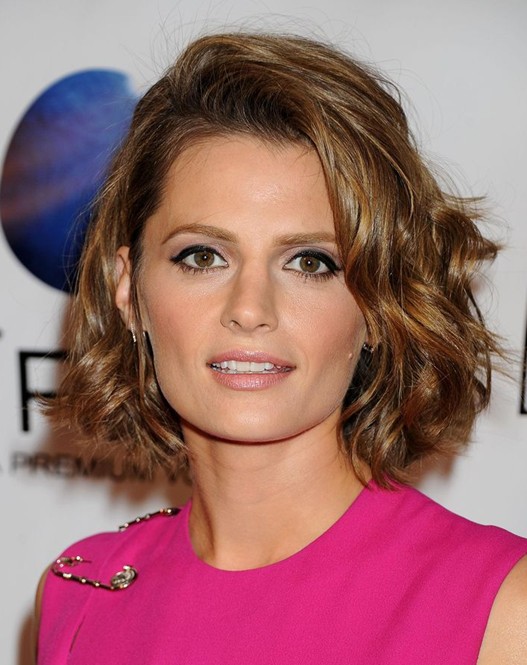 Adding the proper kind of bangs to your curly bob hairstyle is the secret to get your haircut to look perfect. You can choose straight and symmetric bangs. Side swept bangs which combing with asymmetric bob appears super stylish. If you like the side swept bangs, you can also choose the symmetric or tapered bangs, which appear excellent especially with slightly wavy hair. Feathered bangs also work wonderfully on curly or wavy hair.
For a fashionable look, you can increase cascading soft layers and get an excellent and stylish looking shag kind or choppy hairstyle. The layers which can add much dimension are turning to a hot fashion trends you can add to your curly bob hairstyle.