10 Dorm Room DIYs To Make Your Room Feel Homey
Moving into a dorm room can be scary but is a great opportunity. It's an entirely new room that you have a chance to decorate…obviously with some limits of course. Regardless, there are a lot of DIYs out there to make your room uniquely you and give it an extra touch instead of the boring setup that they give you. Honestly, most of these DIYs can even be done before you move in so you won't have to worry about getting the supplies when you get there. Here are 10 Dorm Room DIYs To Make Your Room Feel Homey.
1. "Floating" Shelf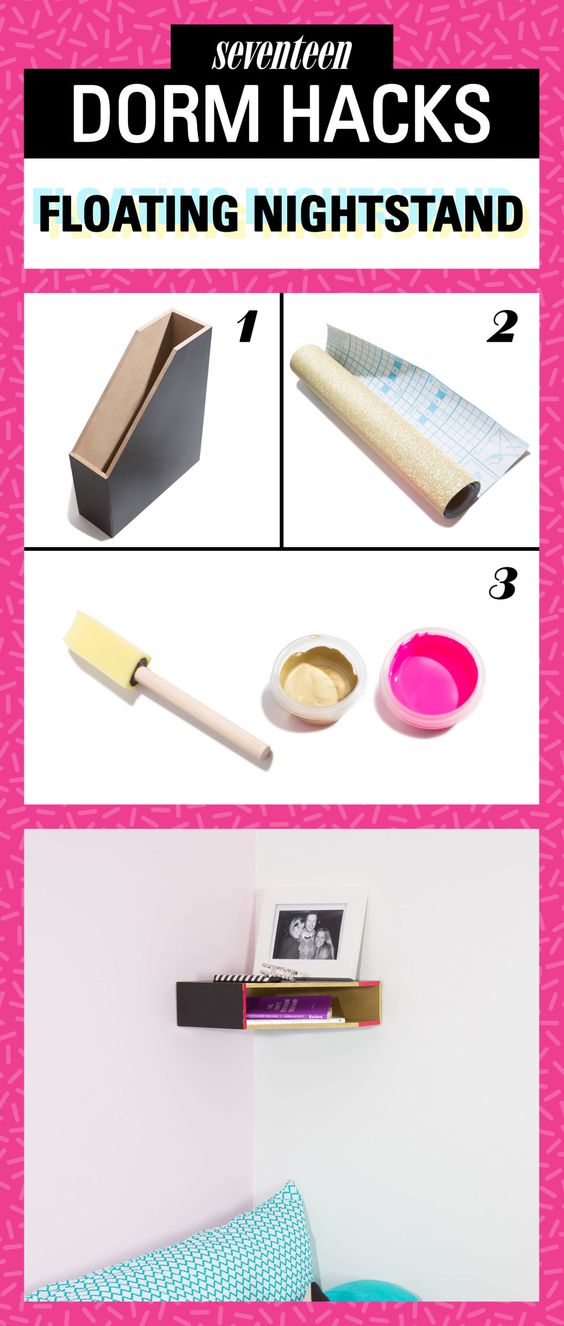 This is a relatively cheap DIY and you might even have some of the materials already. You'll need a magazine file, chalkboard sticker paper and some paints of your choosing. Cover your file with the chalkboard paper and then put chalkboard paper on the idea, painting the inside of it is optional. Once it's dry, you can paint the edges and after they dry, hang it up on your wall using removable wall hangers. This would be great to keep pictures like above or even using it as storage for charging cords by your bed.
2. Customized Full-Length Mirror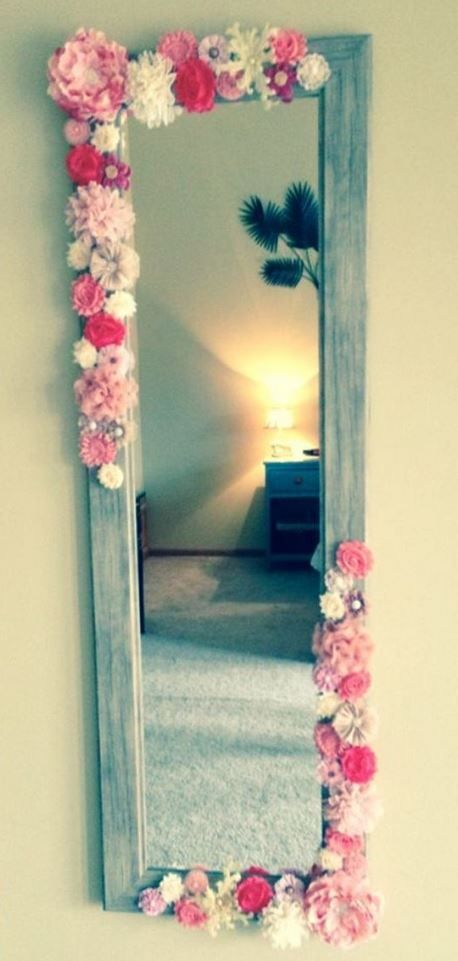 A full-length mirror is a must for college and decorating it is a great way to make it really pop. You will need the full-length mirror, paint, fake flowers and a hot glue gun. Paint the edge of the mirror and after it dries, glue on the flowers and you're done. This is another simple DIY that takes something really plain to the next level.
3. DIY Floral Letter Decoration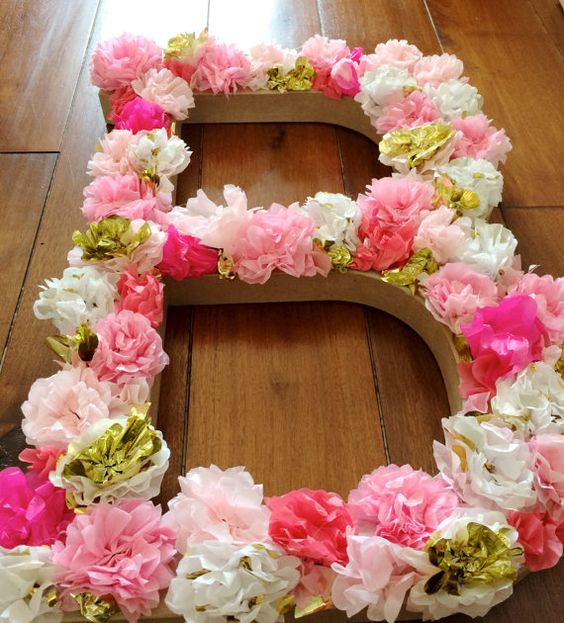 This floral letter decoration can bring a lot of color to a dull dorm room. For this DIY, you will need some fake flowers, a glue gun and a large letter from a craft store or one that you cut out of cardboard. Hot glue the flowers to the letter, arranging them however you'd like and you're done. This DIY is so simple but will add a girly touch to your room.
4. Cute DIY Storage Containers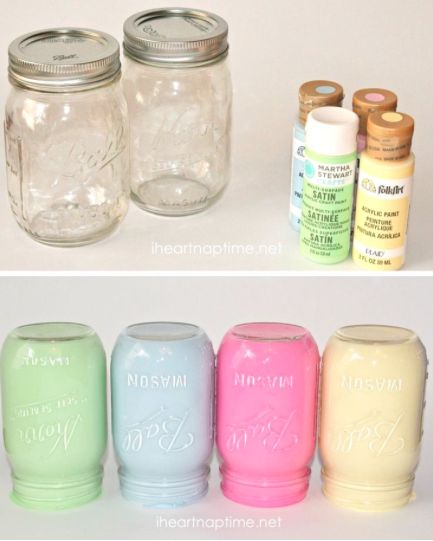 Mason jars are great for storage while you live in a dorm. Customizing them is easy too because all you have to do is put a few coats of paint on the jar and let it dry. You can even use mod podge to put glitter on them too.
5. DIY Photo Letter Decoration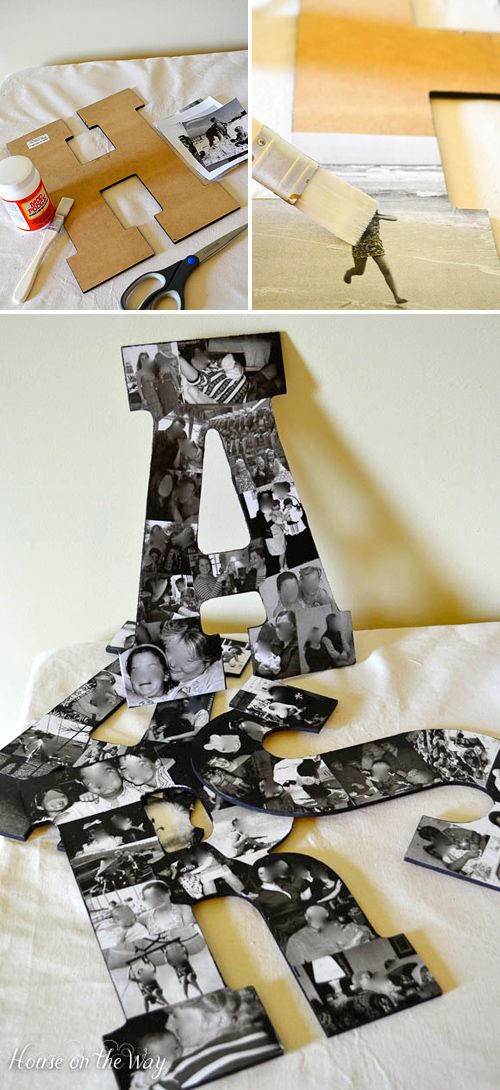 6. Clothespin Picture Display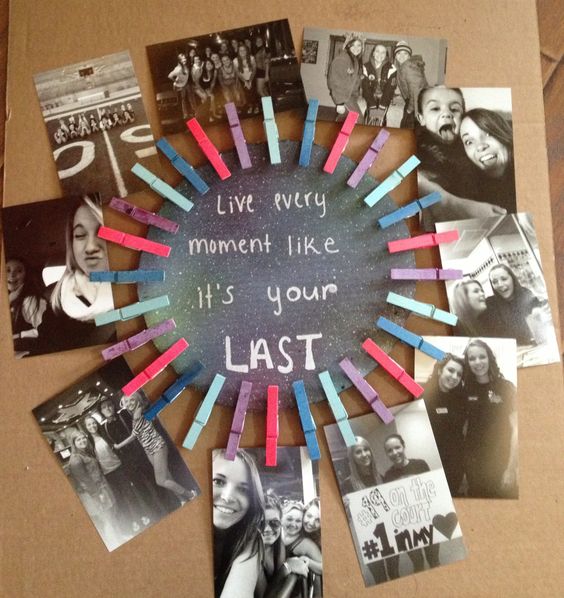 This is another unique way to display pictures in your room. You will need pictures, clothespins, cardboard, and paint. Cut the cardboard into a circle and then paint the clothespins. While the clothespins dry, you can either use chalkboard sticker paper on the cardboard or paint it back. After everything dries, add your design to the circle using either a paint pen or makers. Then add the clothespins and finally the pictures.
7. Simple Beauty Storage DIY

This isn't really a room DIY, but it will definitely make your life easier. All you need is an empty Tic Tac container, paint, and paintbrushes. The rest is really up to you because you can paint the container whatever colors you want but the gold color gives it a cute feel. This DIY is simple and can work as storage for a multitude of different smaller items.
8. Colorful Fan DIY
In this video, she gives 10 different options for Dorm Room DIYs. One of the most unique was a colorful fan DIY which only requires a fan, paints, and paintbrushes. All you do is paint the fan blades different colors, let them dry and you're done. The colorful fan DIY is great because fans are a huge necessity for college and yours will look extra unique.
9. Cheap DIY Storage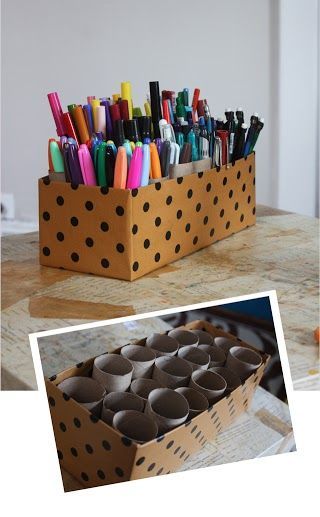 If you're not feeling the mason jar storage idea, this is a cheaper alternative and will take up less space. You need a box, preferably a shoe box, empty toilet paper rolls and paint. It's optional if you want to repaint your box but that's just another way to customize this DIY. After it dries, put in as many toilet paper rolls as you can fit and then load it up with whatever you want.
10. DIY Room Sign
This DIY is great for bonding with your roommate. You'll need a canvas, chalkboard paint, and items to decorate the canvas with. Paint the canvas with the chalkboard paint and let it dry. Once dried, you're free to customize it with whatever you want. This DIY would be great to hang in your room, but I wouldn't advise hanging in on your outside door because it might get ruined.