10 Side Bun Tutorials: Low, Messy and Braids Updos
A side bun looks asymmetric and luscious, and it works greatly on long hair and medium hair.It is suitable for formal and informal events. The below are some popular side bun hairstyles that looks modern and is quick to recreate.
Side Bun Tutorials: Updos with Braids /Source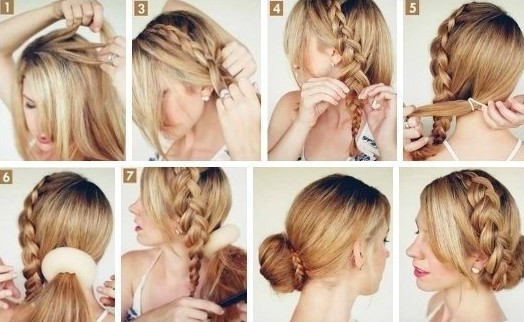 The braided side bun is quite romantic and modern. The side braid adds much charm and fun to the side bun. and the luscious hairstyle is certain to earn many head-turns. For added effects, you can add some little flowers or jeweled hair accessories.
 Side Bun Tutorials: Loose French Braid Updo Hairstyle /Source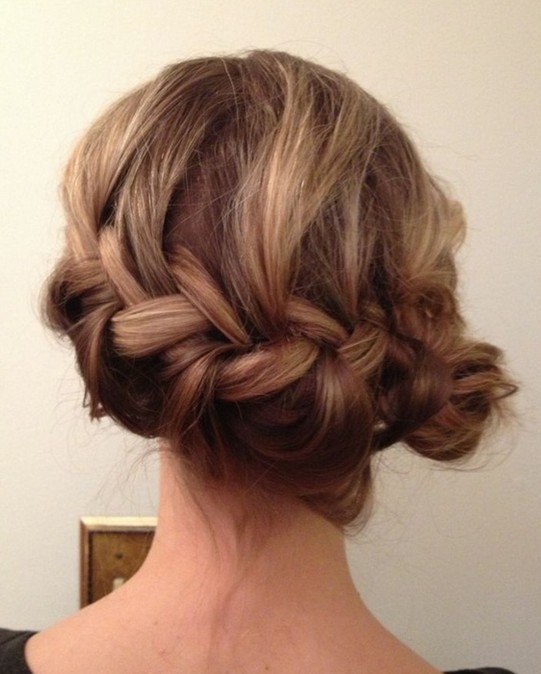 This side braided bun is of unpretentious sophistication. The glamorous braid bun can enhance your charm and grace greatly. You can add some accessories to make the adorable bun more impressive. The stunning hairstyle is easy to create.
Side Bun Tutorials: Boho Braided Updo /Source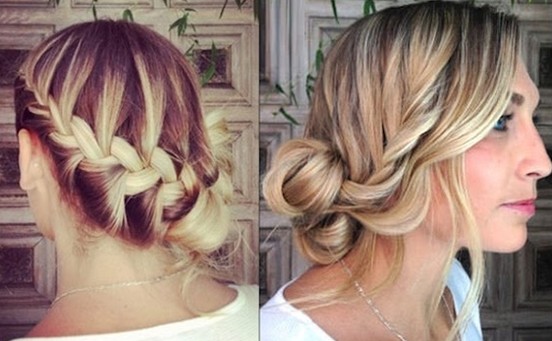 The simple side bun pairs with the braided rope in a flattering way and offers a cool look with ornate lines. The luscious hairstyle incorporating the rope braid as a splendid coronet is of super charm and grace. The wonderful braided bun can flatter many events and works greatly for medium and long hair.
Side Chignon Tutorials: Easy Bun Updos for Medium Hair for Prom /Source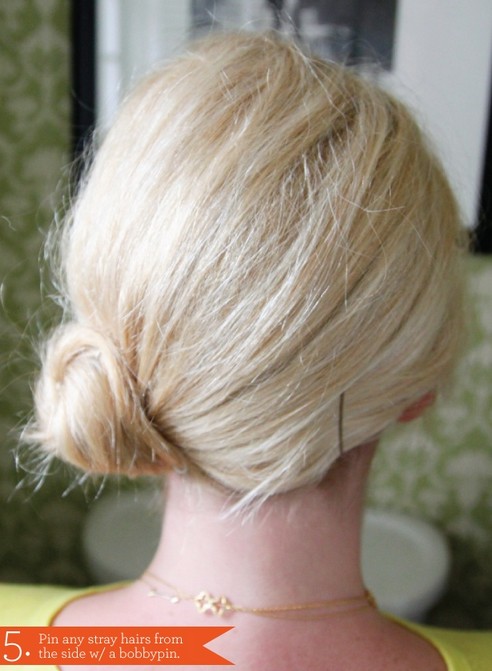 The wonderful side knot creates a cool look with elegance. It looks better on hair with no layer. Some bobby pins helps keep it in place better and longer.
Side Chignon Tutorials: Bridal Messy Updos /Source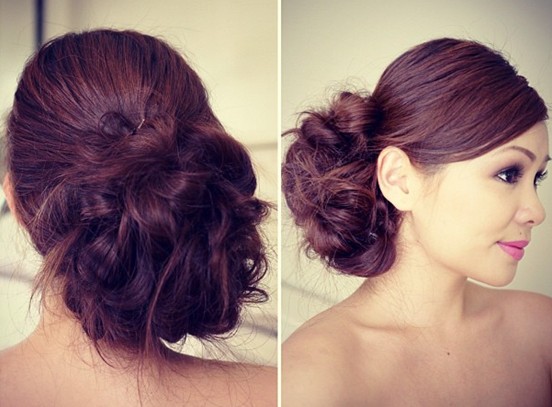 Tutorial Video
The messy side bun appears delicate and enhancing. The luscious hairstyle is braided at the sides and tie into a low ponytail placed over the back to create the whole hairstyle a fun look. The gorgeous hairstyle can be created on straight hair and wavy hair.
 Side Chignon Tutorials: Twisted Updo Hairstyle for Holiday /Source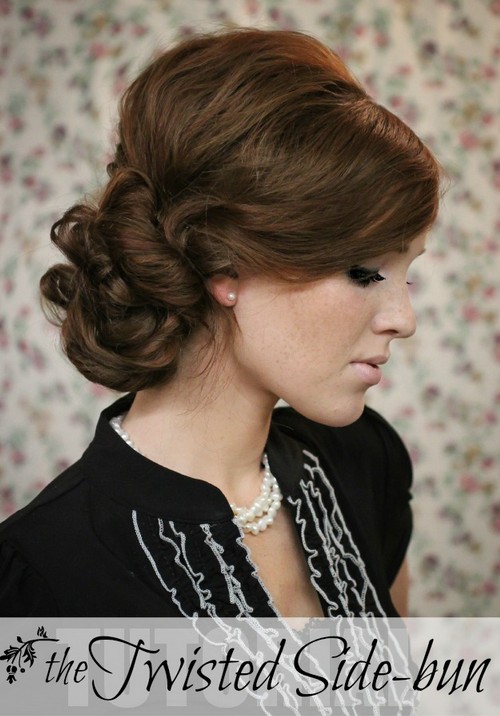 This dramatic side bun looks spectacular and fascinating. All the hair is combed away from the face. The gorgeous hairstyle works well on straight hair and wavy hair. The cute updo hairstyle is quite cool for formal and informal events. This charming hairstyle can flatter square and oval face shapes.
 Side Chignon Tutorials: Micro Braids Updos for Girls /Source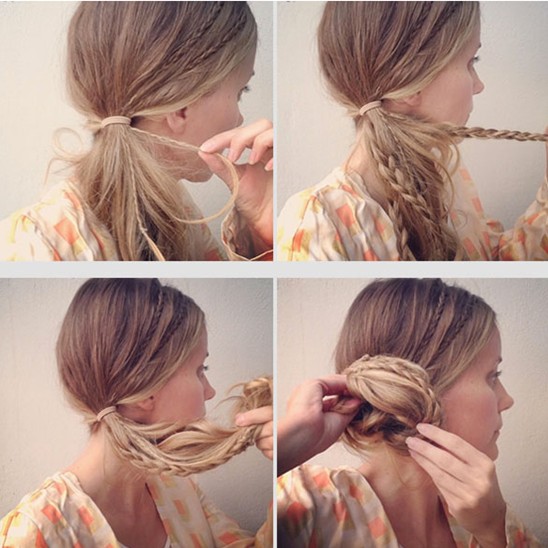 This is a splendid micro side bun which is flattering for people with long hair. This braid boho side bun looks unique and attractive. This luscious bun hairstyle can be created for hot summers or for the formal occasions.
Side Chignon Tutorials: Diy Double Braided Updo Hairstyles /Source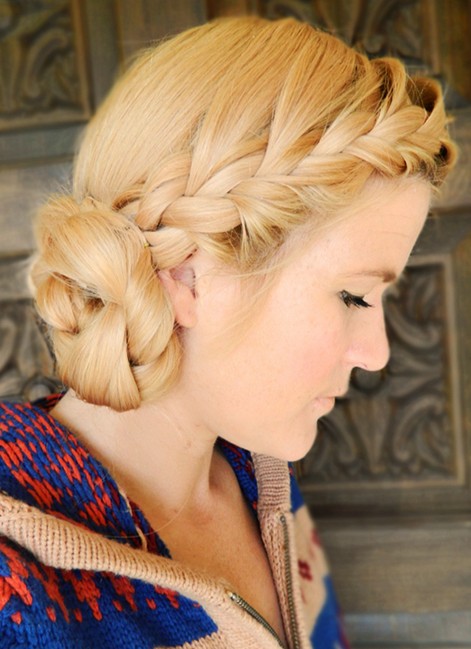 This is a fun and romantic rope braided bun which offers people a causal and stunning look. The small rope braid adds much fashion and romance to the low bun. It is effortless to create the splendid hairstyle.
 Side Bun Tutorials: Dutch Braid to Messy Updos /Source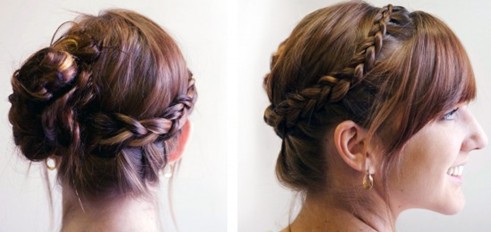 This ornate braided messy bun hairstyle looks trendy and magnificent. There is a sweet small side braid and the back hair is twisted into a lovely bun.This fabulous loose side braid adds many cool and fun factors to the gorgeous messy bun. The breathtaking fabulous elegant side bun is very 3D.
Side Bun Tutorials: Updo Hairstyles for Fall /Source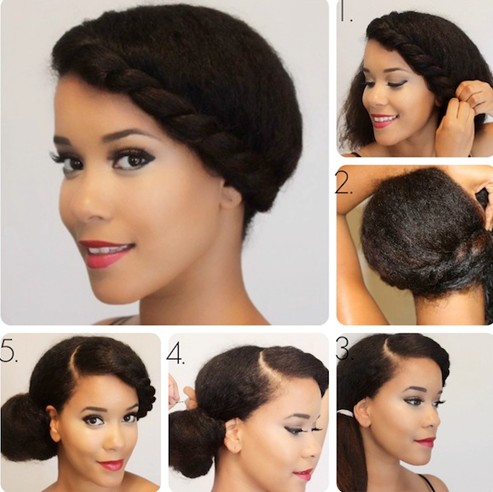 This adorable side bun looks fun and interesting. This stunning side braid adds some fun and romantic factors to the side bun and offers people much sexy appeal. The fabulous side bun is better for people with long or heart-shaped face.