11 Easy and Quick Half Up Braid Hairstyles
Half up half down hairstyles with braids are always a great choice for girls. They can make a very attractive and stunning look on long wavy or straight hair. This season, it is quite popular to give your hairstyle with a trendy ombre color, so is to the beautiful half up braid hair. If you are going to wear this look for your wedding, just add some delicate hair accessories. Follow us with a collection of 11 easy and quick half up braid hairstyles in this post and find one to copy!
Quick Half Up Braid Hairstyle Tutorial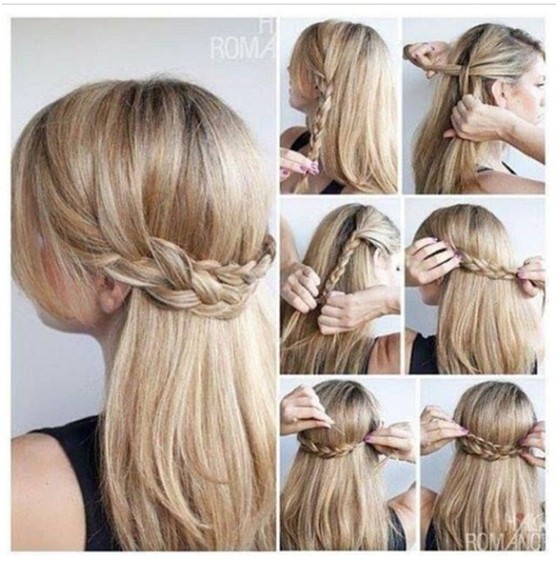 It is an easy way to recreate this stunning look on your medium or long hair. You can wear this style to attend any formal occasions.
Beautiful Half Up Braid Bun Hairstyle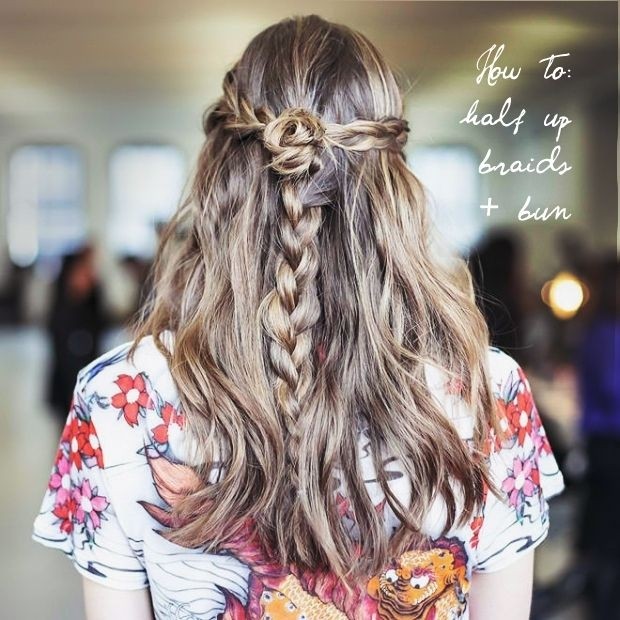 I bet every girl would fall in love with this adorable flower bun at the middle of this hairstyle. So hurry up to get that look!
Half Up Braid Hairstyle for Medium Hair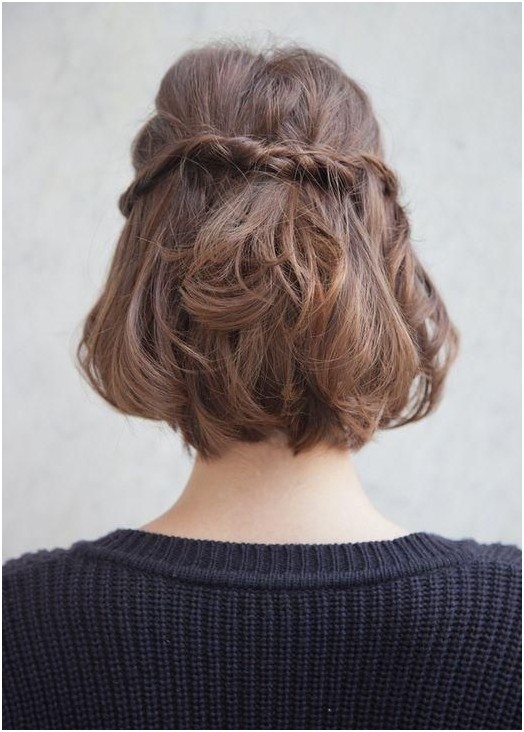 This is a totally interesting and fun hairstyle for short hair. It provides us with a brand-new way to update your dull bob.
Half Up Braid Hairstyle for Long Curly Hair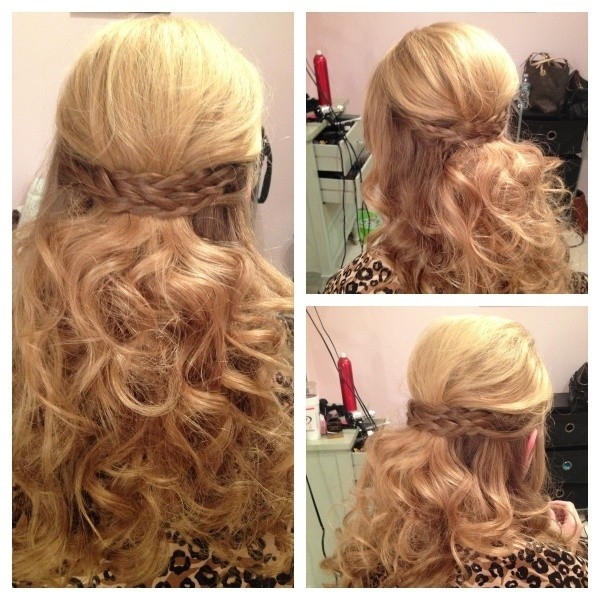 It is all about soft curly up here. Put on a fancy dress and you are fully prepared for any parties or proms.
Boho-Chic Half Up Braid Hairstyle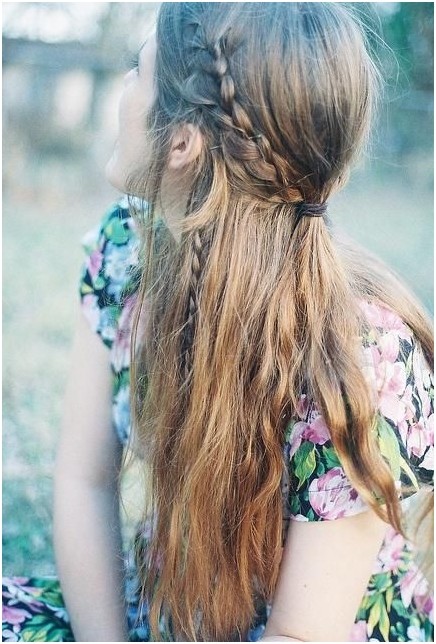 To create this cute hairstyle, you will need to create some tiny braids into your long tresses. Add some pretty flower if needed.
Half Up Braid Hairstyle for Schoolgirls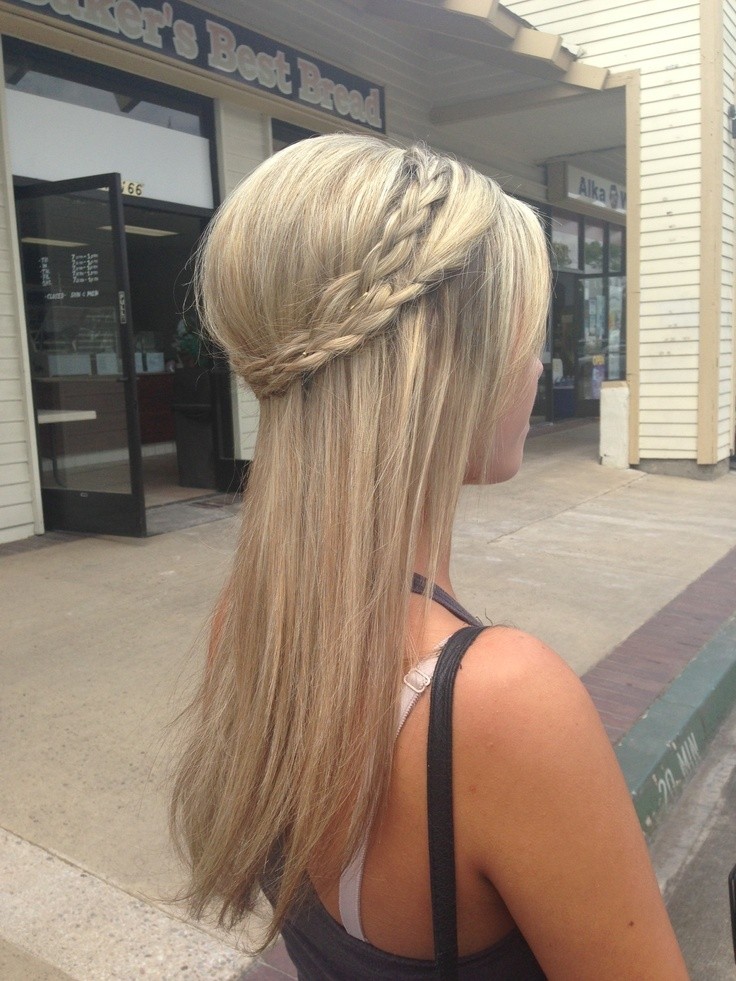 Tired of all types of ponytails, why not try this sweet and pretty half up braid hairstyle to pair your new school outfit?
Casual Half Up Braid Hairstyle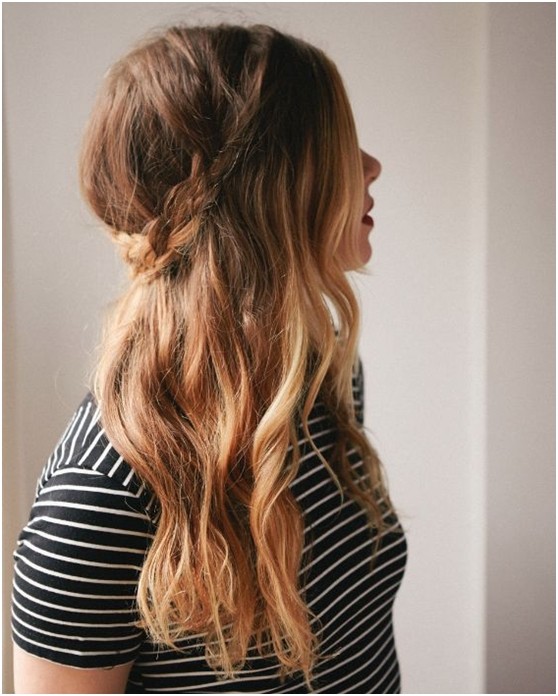 This braided crown is created in quite a fabulous way around her head. It matches very well with this blond wavy ombre hair.
Easy Half Up Braid for Wedding Hairstyles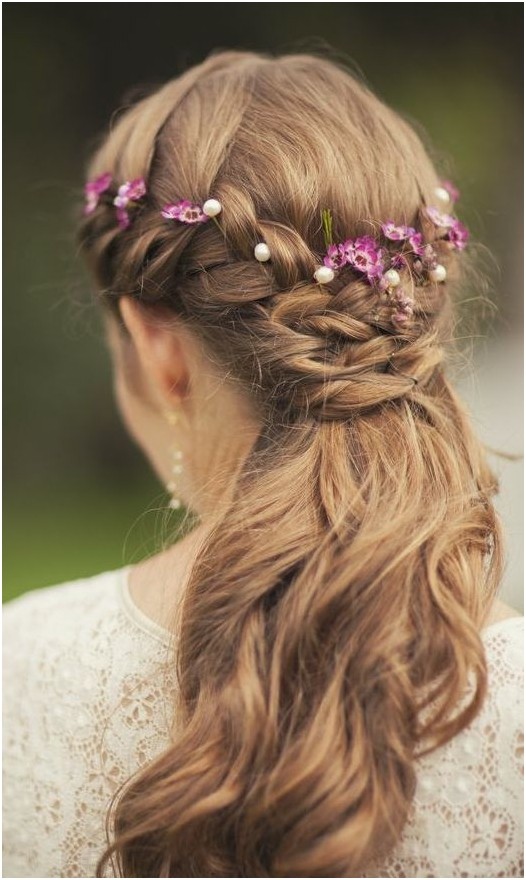 This flattering half up braid hairstyle is perfect for your wedding look. For added glamour, you can wear a long veil on your head.
Half Up Braid Hairstyle for Very Long Hair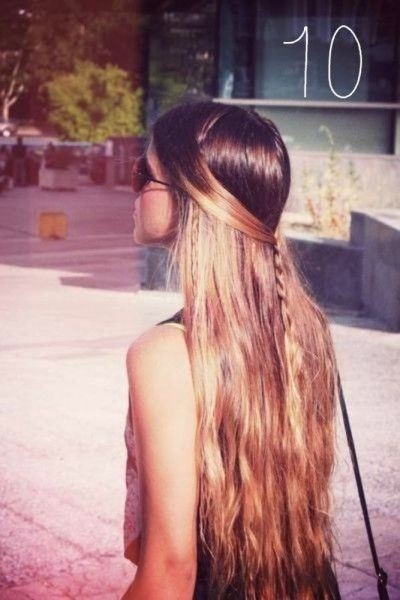 This is a simple stunner to make if you own such a glossy and healthy hair. Give it a trendy ombre shade for some dimensions.
Half Up Braid Hairstyle for Brown Hair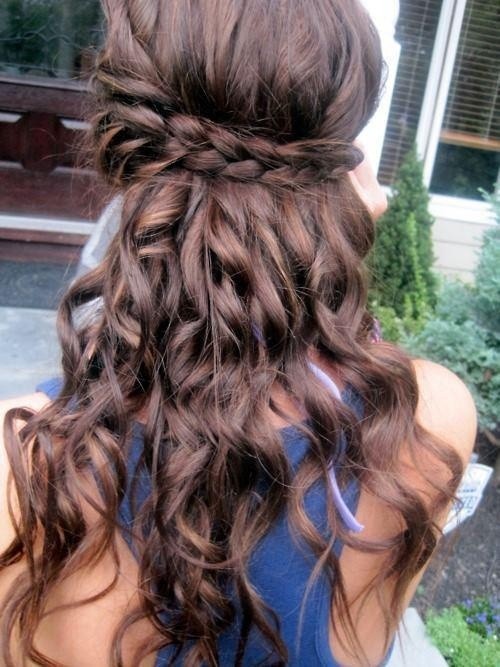 This is a perfect option for young girls to create a casual street style, as well as for your super relaxed holiday look.
You can find more (half up braid hairstyles) on prettydesigns.com