12 Fabulous Medium Hairstyles with Bangs
Medium hairstyles own a wide range of styles and looks for our choice. They can be created on all hair textures and types and will look great with stylish bangs. There are many different ways to keep bangs for a hairstyle and they would be able to add a totally brand-new definition to your hair look. Browse down this post for 12 fabulous medium hairstyles with bangs and maybe you will get your new look!
Medium Hairstyle with Bangs for Curly Hair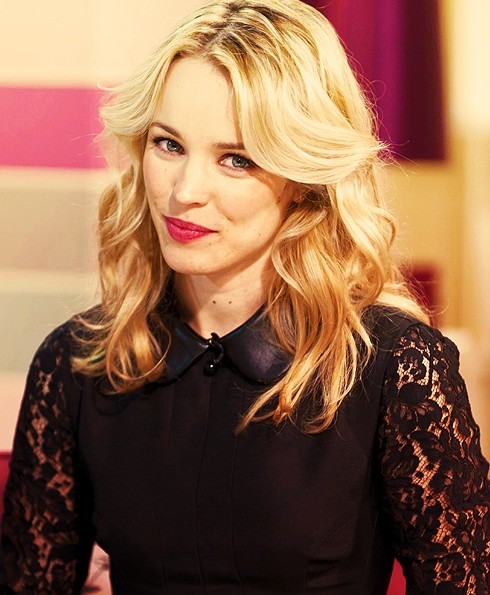 This medium wavy hairstyle on light blond hair reminds us of the vintage 60s' look. The long front layers are styled out of the face in a gorgeous way.
Medium Hairstyle with Bangs for Ombre Hair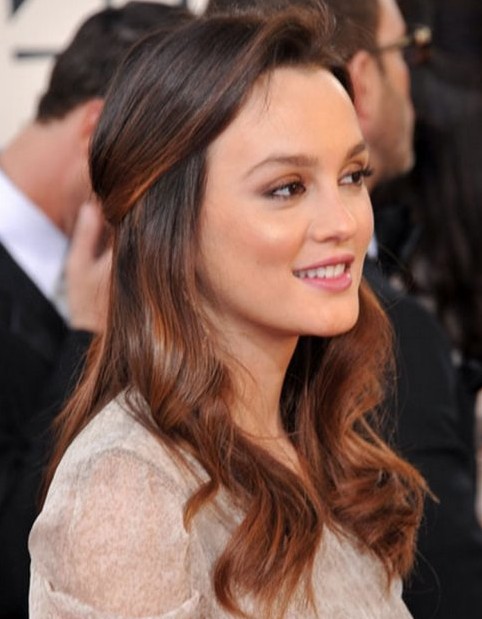 It is a flattering way to create a half updo on medium wavy hair. The whole look is greatly enhanced by the warm blond highlights at the lower part.
Medium Hairstyle with Bangs for Straight Hair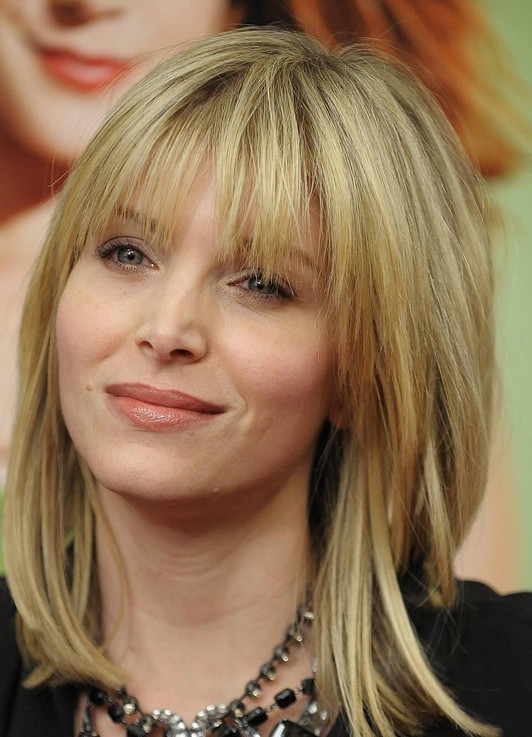 The medium layered haircut with bangs can be tapered to suit any face shape. And it will look perfect for all hair types.
Medium Hairstyle with Bangs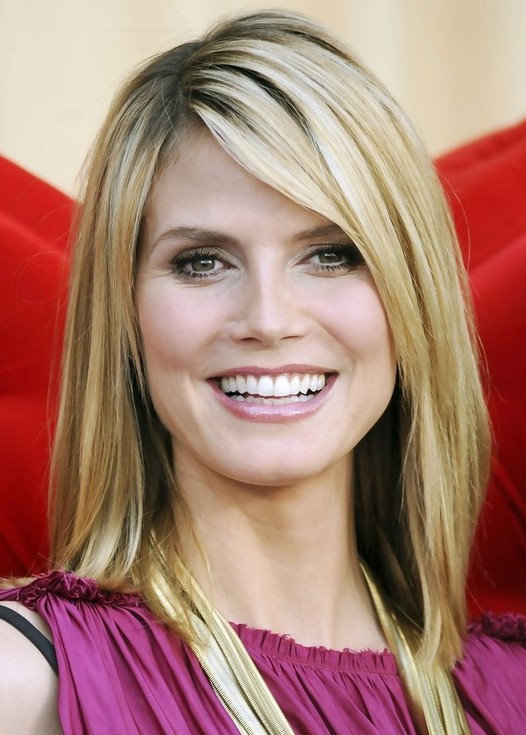 The medium straight haircut can create a clean and neat look in a hot weather. It is being a great choice for summer hairstyles.
Medium Hairstyle with Bangs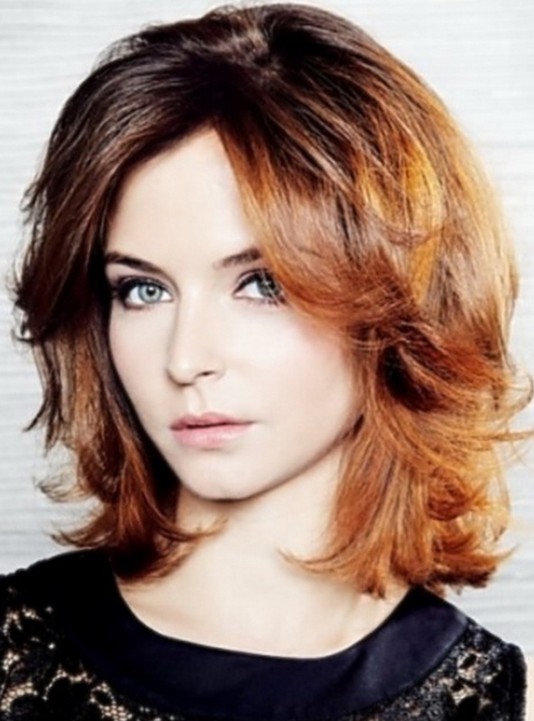 It seems that the shaggy hair cut has come to the trend for women. So why not wear it for our medium wavy hair to create a coolest look this summer?
Medium Hairstyle with Bangs for Blond Hair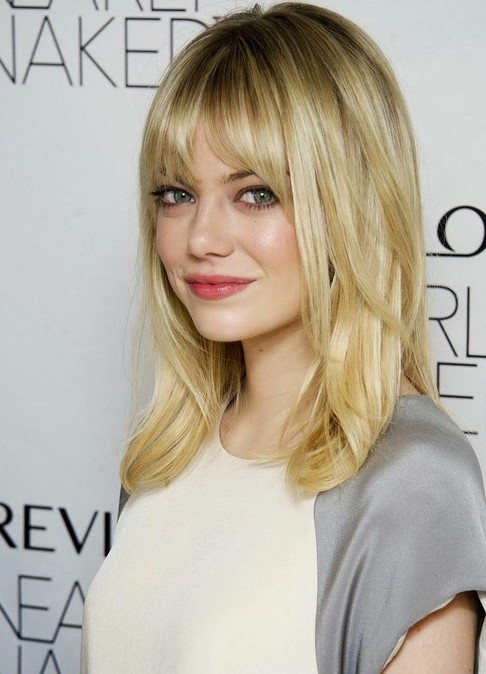 The medium hairstyle with bangs looks very pretty and cute for girls. It can work greatly on both straight hair and wavy hair.
Medium Wavy Hair with Bangs for Ombre Hairstyles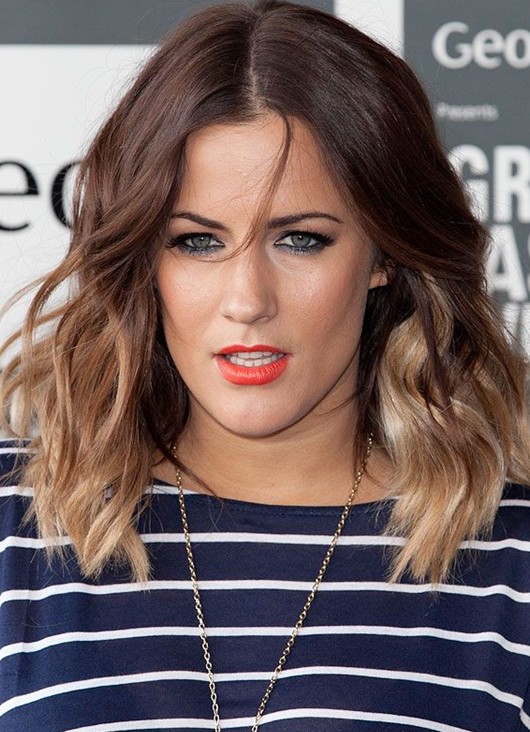 The light blond highlights would be a great choice to spice up our hair look. Style it with a middle part to create an open look for your face.
Messy Medium Hairstyle with Blunt Bangs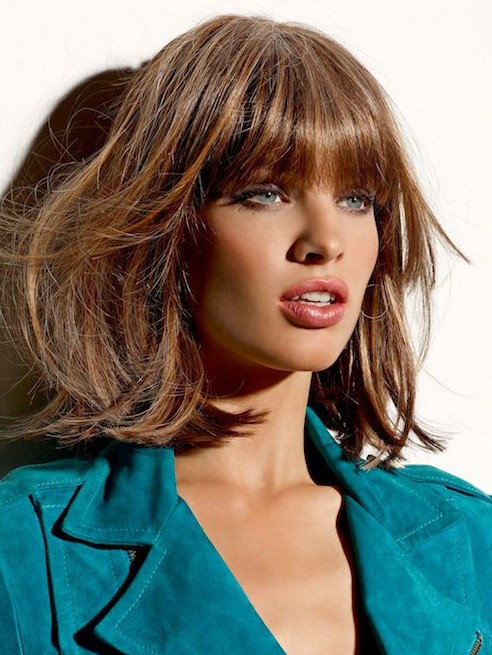 Layers or bangs will make your medium hairstyle look more perfect. But before you give your hair a cut, you'd better ask for some advice from your stylist.
Straight Bob Haircut for Medium Hairstyles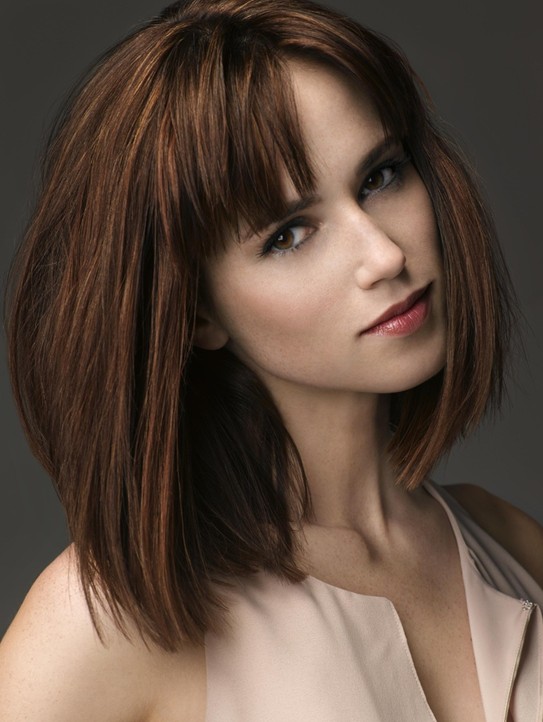 It is being a big compliment to add Blunt bangs for a medium straight haircut. You can also place some blond highlights at the front to create a better shape for your face.
Taylor Swift Medium Straight Hairstyle with Blunt Bangs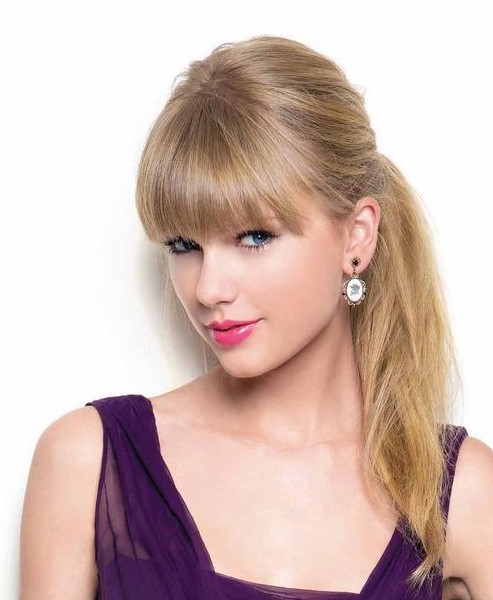 The simple ponytail would be an ideal option for those girls who want to create a neat and clean look for hot summer days. The stylish blunt bangs will help to accentuate your beautiful eyes.
You can find more (medium hairstyles with bangs) on prettydesigns.com