12 Pretty Updo Hairstyles for Girls
The elegant updo hairstyle is a being best choice for summer days. It will expose our face and neck greatly with all the hair being pulled up. Besides, the updo hairstyle is very easy to make for all girls. It will only need an elastic and some bobby pins. You can create a braided one, a twisted one or a pinned-up one depending on different occasions. Today, let's take a look at 12 pretty updo hairstyles with our pictures below!
Basket Weave Braided Updo Hairstyle for Prom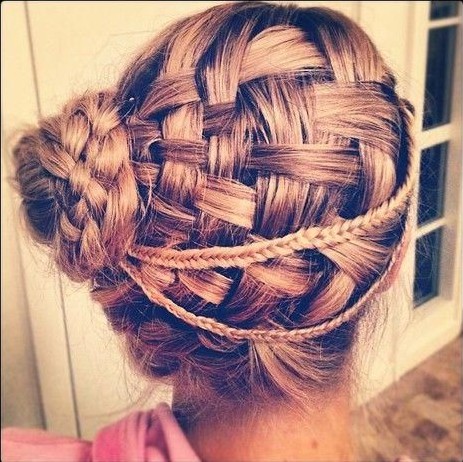 The basket weave braided updo will look very lively and magnificent for girls. This hairstyle is full of gorgeous textures and you can use some hairspray to prevent wisps and short hairs.
Retro Styled Bouffant Updo Hairstyle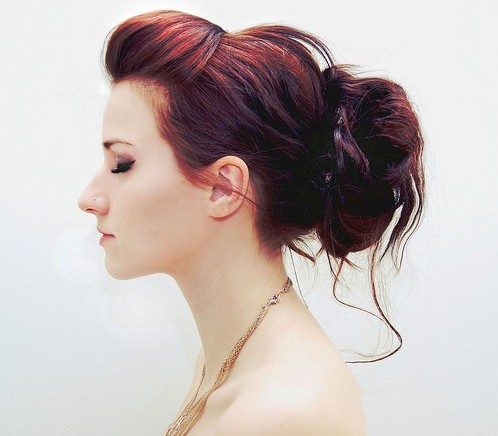 This updo hairstyle with a bouffant atop is a perfect choice for those girls who love glamorous retro looks. It will be able to create added height for your face shape.
Braided Updo Hairstyle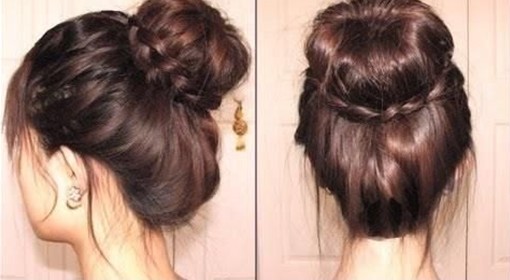 Here is a great way to make your high bun hairstyle full and fun and glamour. This cute hairstyle will look better on straight, fine hair for girls.
Donut Bun Hairstyle for Long Hair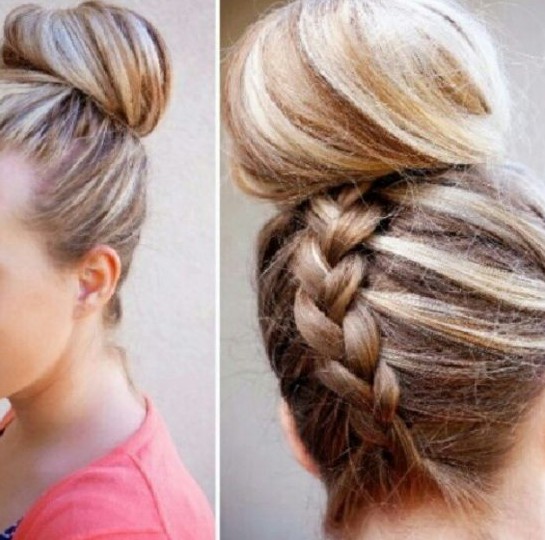 This stylish upside down braided updo hairstyle is being a cool choice for summer looks. The adorable donut bun at the crown helps to increase the wow factors in a stunning way.
Easy Updo for Everyday Hairstyles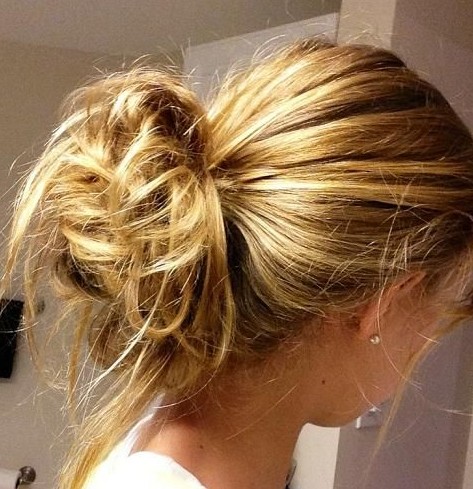 The easy twisted updo is an ideal option for our everyday look. Create a low pony first and backcomb the hair for a slightly tousled effect. Add some hair accessories if needed.
Full Head Braid for Updo Hairstyles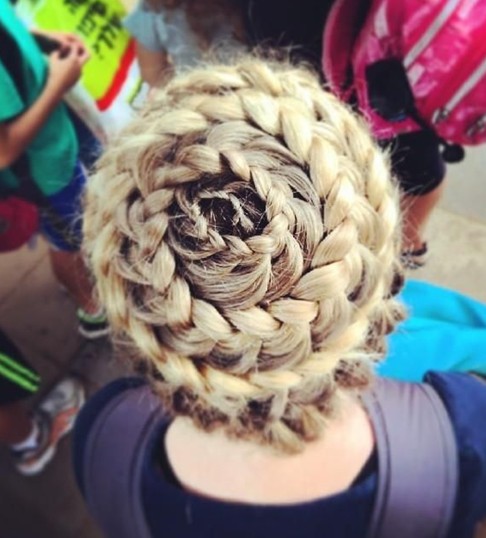 This romantic updo hairstyle is featured with delicate braids all over the head. It is certain to be an eye-catch in any occasion.
Messy Braided Updo Hairstyles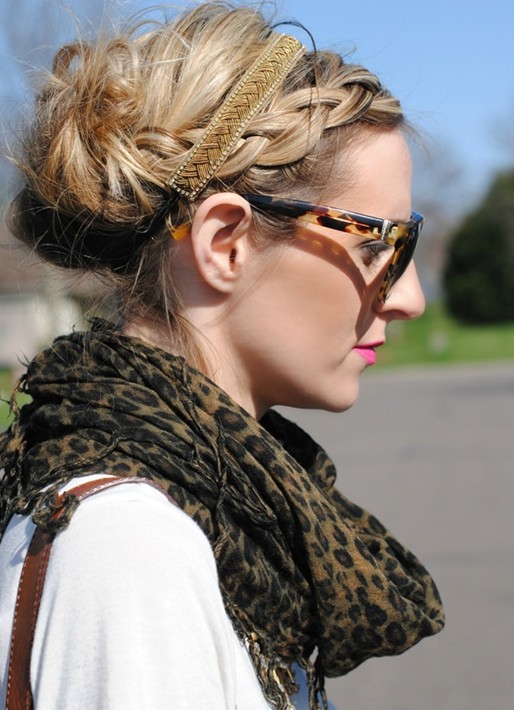 The messy braided updo is perfect for a relaxed and carefree holiday look. You can finish this hairstyle with a thin headband or scarf for a more impressive style.
Messy Side Updo Hairstyle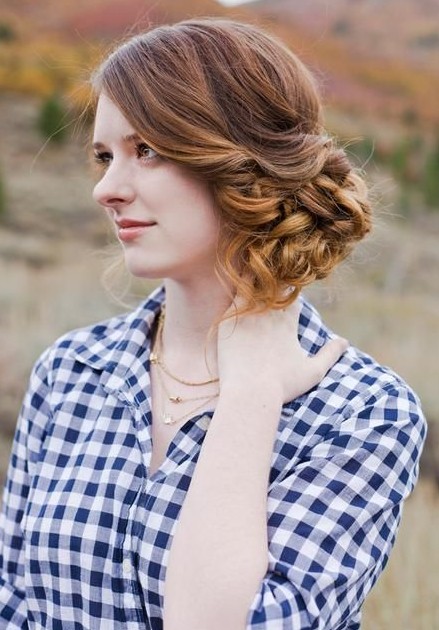 This messy side updo hairstyle looks super glamorous and charming on curly hair. It is being a great choice for a lazy and casual off-day look.
Simple Updo Hairstyle for Medium Length Hair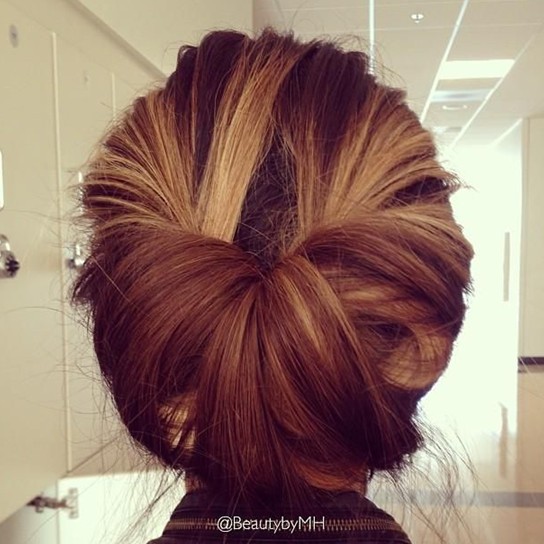 This splendid updo hairstyle is achieved by tucking your hair inwards and fixing the ends with pins. It can work greatly on medium length hair to long hair.
Twisted Updo Hairstyle for women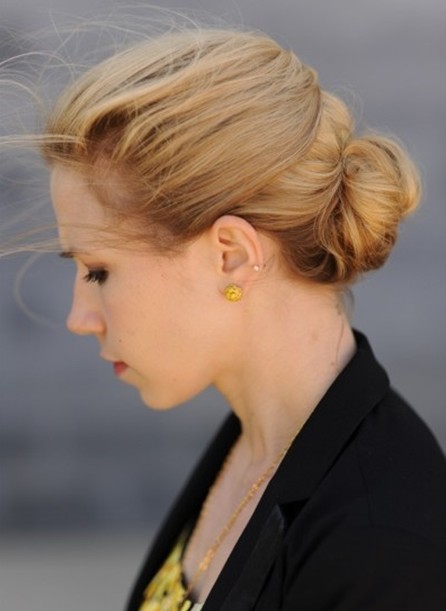 This twisted updo is being a perfect formal hairstyle for women. The top layers are secured with bobby pins to create an elegant half-up style.
You can find more (updo hairstyles for girls) on prettydesigns.com