12 Simple and Chic Hairstyles With Bobby Pins
Women always use bobby pins to keep their casually fly-overs in place when creating an elegant updo look. Sometimes, they also use them to fix their hair end when making a red carpet-ready ponytail. You can also use several bobby pins to create different shape styles or put one above your ears to create a fake bangs look. In any case, it will bring you a special look and style.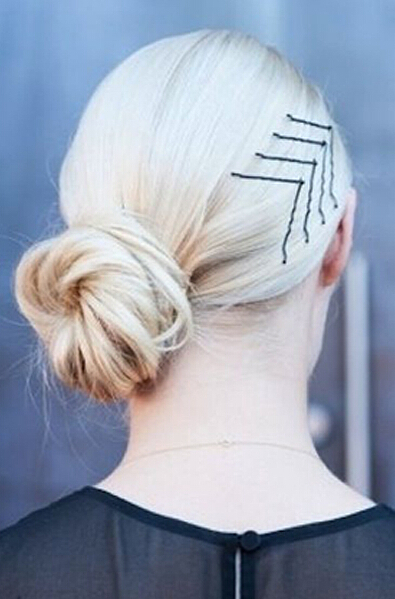 It will be interesting and fun to create a special shape with bobby pins. Place them upside down to create a typical V-shape on the side of your bun. They can keep your hairstyle in a better shape for a longer time.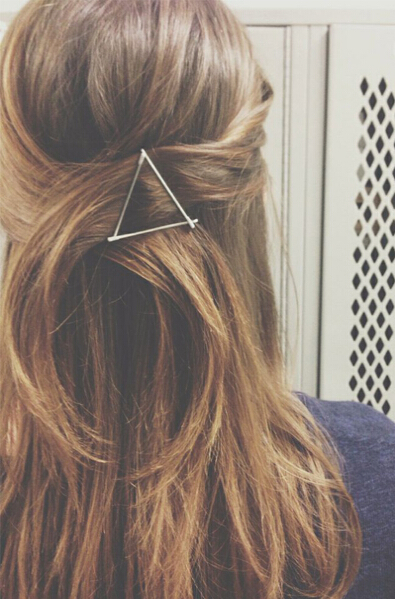 You may have never imagined that the bobby pins are being so useful to create a different triangle shape for your hair look. They can help to fix your upper hair in place for an elegant half-up style.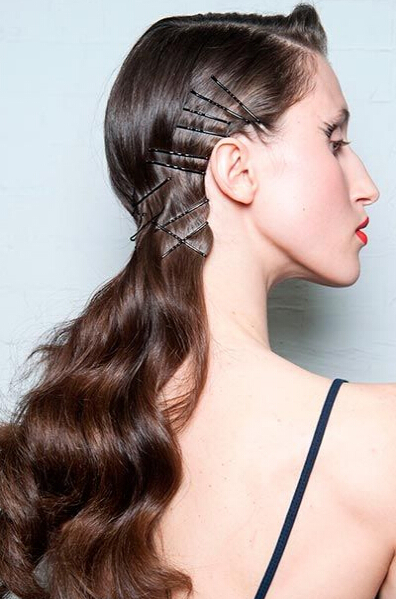 For those women who keep seeking for new ways to deal with your hair, I believe there will be endless creativities for your hairstyle. When it comes to how to give your old-fashioned wavy hair a new look, you can use some bobby pins to keep those extra spirals in place.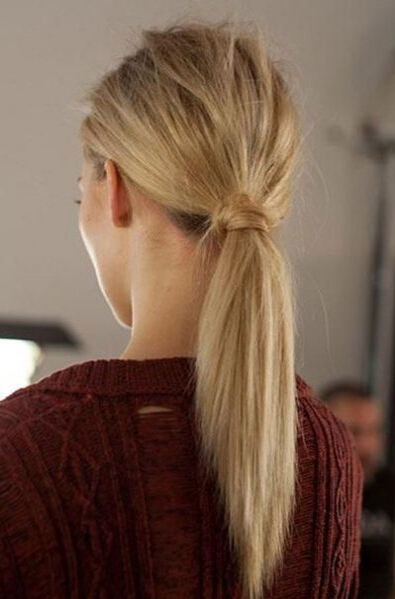 I bet every girl should know this trick when making a simple ponytail for your everyday look. You can pull a section your hair below and wrap around the thin hairband to create a glamorous ponytail look.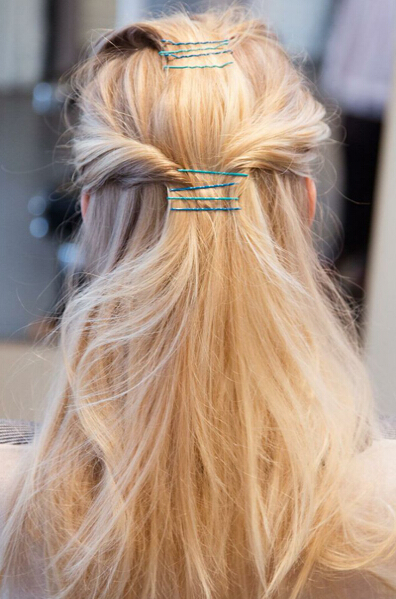 Apart from the hair bands, you can also fix your hair with bobby pins. Pull your front layers back and use several bobby pins on both sides to keep them in place.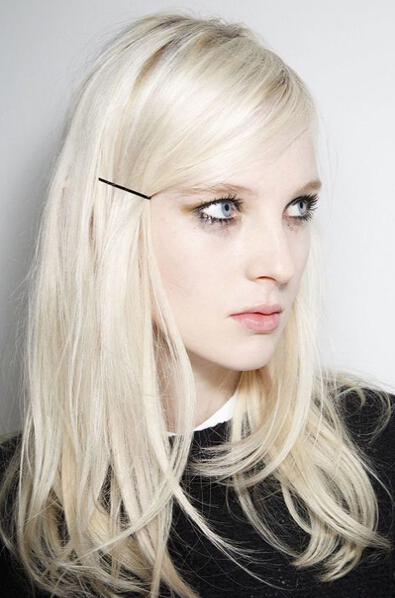 Have you ever had such a trouble when dealing with your long side bangs? There's an easy way for you to solve this problem – to place a bobby pin above your ear. It will be able to prevent your long tresses from falling down.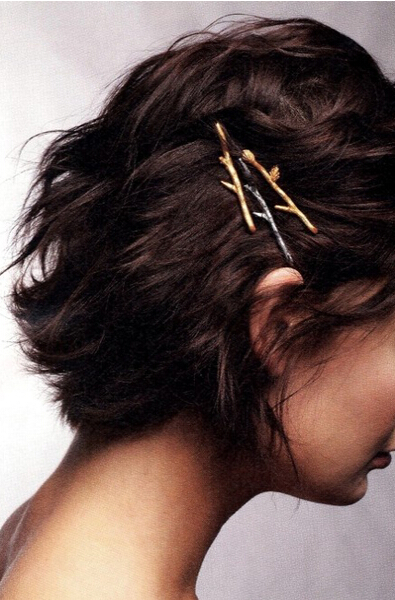 Everyone would have many pretty decorative pins in your drawers. You can use them to spice up your dull hair look in only a second. They will have different attractive features like flowers, branches or diamonds.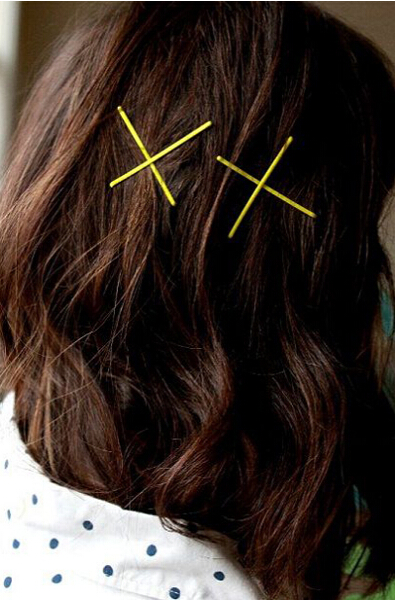 There's still another playful shape that you can create with bobby pins – the criss cross shape. This is a traditional style that you can put anywhere on your hair.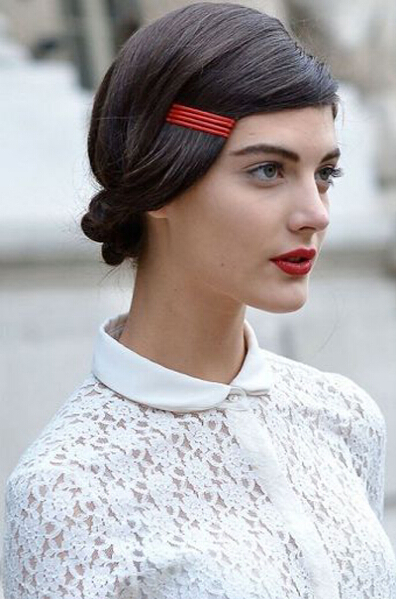 Here is a glamorous vintage styled hairstyle for girls. If you are afraid of the curly updo being too dull and sophisticated, just go for some pretty colorful bobby pins. Their delightful shades will be able to add a fresh sense for your overall look and style.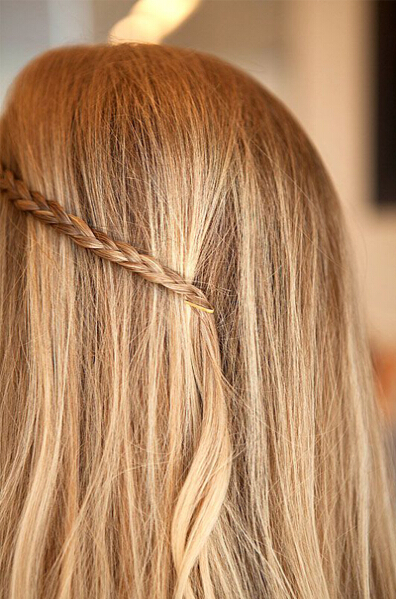 Pull your front part hair at the hairline back and make a delicate braid. Secure it at the center of your head with a bobby pin. If you want this hairstyle hold longer, just add another boobby pin at the opposite position.