15 Braids – Most Popular Braided Hairstyles for Summer
An overlooked and under appreciated hairstyle, braiding is coming back into fashion. No longer just for little kids or grandmothers, braids have a variety of uses and benefits. Consider braiding as a solution to these hair problems or situations.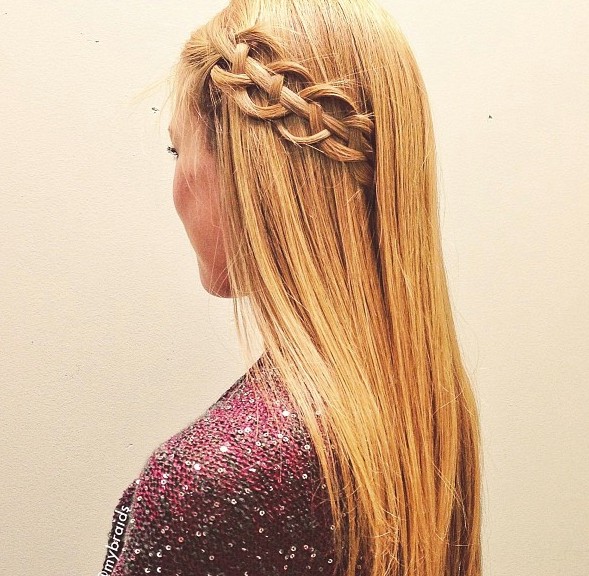 Hot/windy day – Comb hair back, up and then braid to keep from getting tangled when the wind blows or you are going for a swim.
Elegant affair – To achieve an easy but elegant look put hair in a ponytail and then braid. Include a ribbon or other decorative feature and then wrap the braid into a bun.
Frizzy Hair – An excellent way to tame hair is to use one or multiple braids. In addition to bringing your hair to heal, when the braids are undone you will be left with attractively wavy hair.
Awkward bangs – When bangs are too long to wear as bangs but too short to stay out of the way without help, braiding them can be an attractive option.
Short of time – Getting up late can mean a hair emergency. When there isn't time to dry and curl/straighten hair a braid can quickly solve the problem. Either start at the nape of the neck or starting at the top of the head, and tuck the end under and fastened with a barrette hidden under the braid.
Braids can make a woman appear playful, practical or poised and with just a little practice can be done without a trip to a salon or the help of a friend.
Here are some pictures of latest most popular braids, enjoy.