15 Floral Combo Ideas You Can Try This Spring
Last time, prettydesigns collected some floral nails for you to have spring manicure. Today, we are going to show you something floral as well. Yeah! We continue to introduce a trend for every girl by some stylish combos. The outfit ideas are perfect for the warm days. As it is getting warmer, it is time for you to consider the warm season wardrobe.
In the post, we will tell you how the bloggers glam a great floral look to meet the spirit of spring. They use bright colors or different styles to make a pretty and fresh finish. Let's check the post out first and learn some pairing tips.
Browse through the outfits and get inspired.
Blue Floral Dress
It is pretty to wear a cool tone dress in late spring. You can pair it with a brown bag and a pair of cage shoes. Don't forget to wear a warm color makeup to soften the look.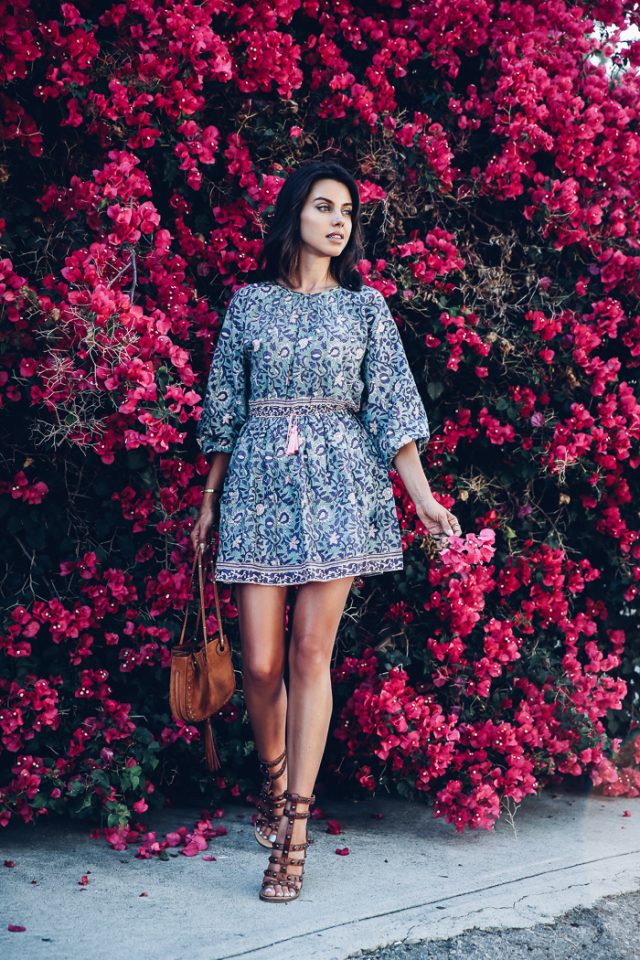 Bright Floral Dress
Besides the cool tone dresses, you can pull out a bright colored dress to pair your red lips. When it is still cold outside, you can also pair it with a staple, a denim jacket.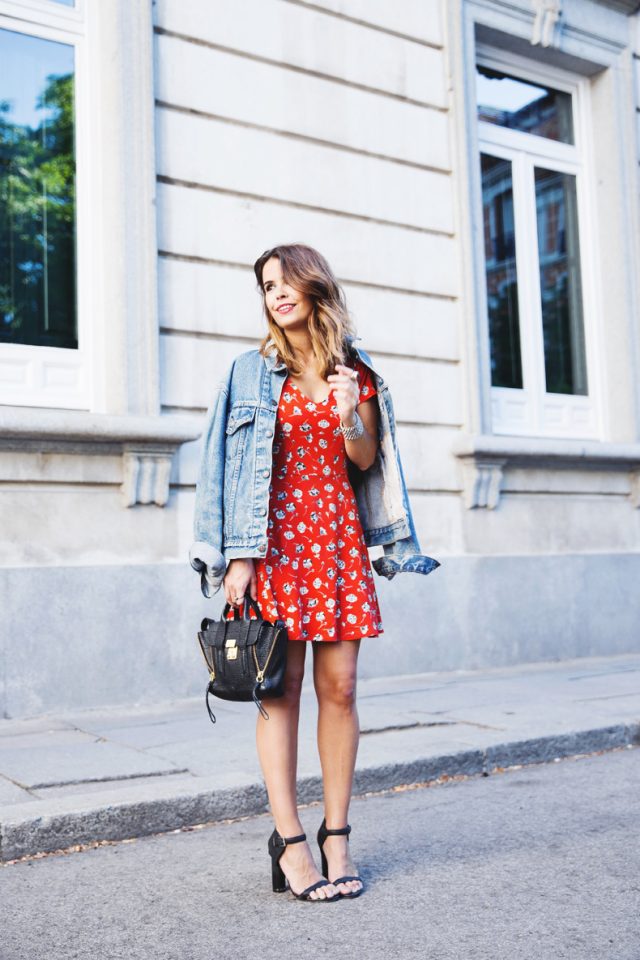 Collar Dress
You want to wear an easy look? Just wear a collar dress and step on a pair of nude heels.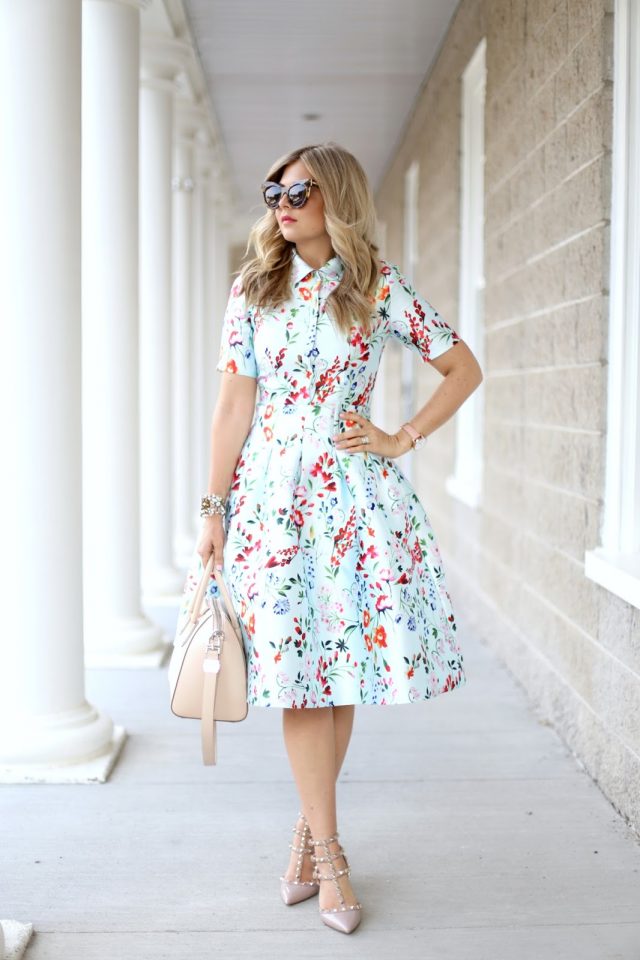 Stylish Dress
It is perfect for girls to have such a dress to show up for the events.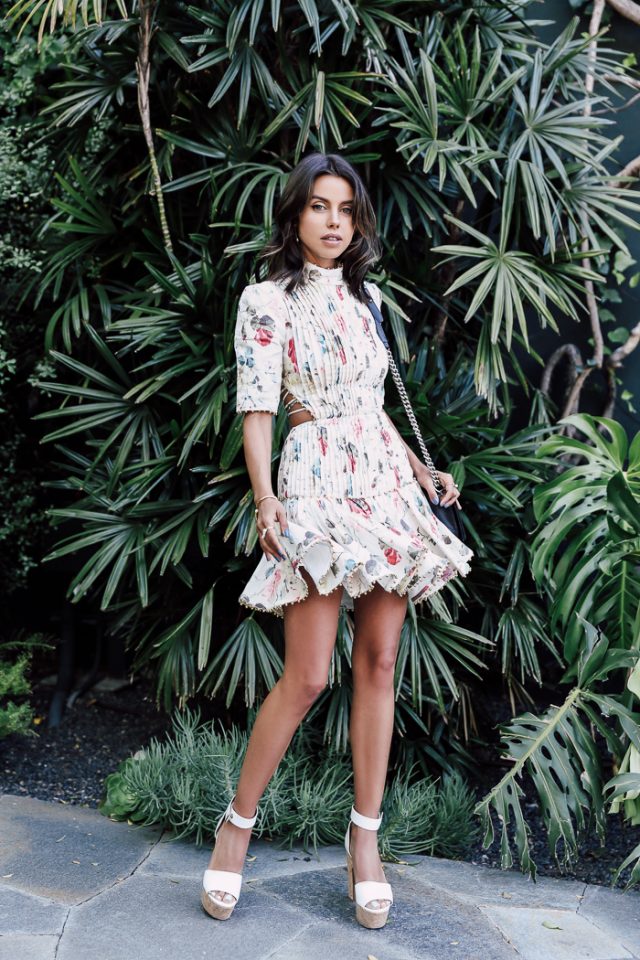 Yellow Floral Dress
When the sun shines in this season, why not go with a bright dress and step on a pair of heels to enjoy the warm days.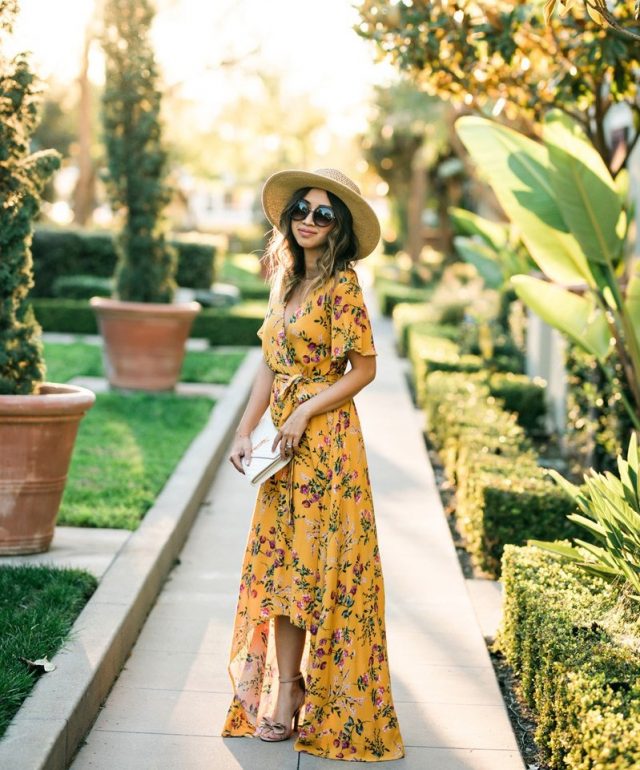 Lace Collar Dress
Though it is a black dress, the floral patterns make the combo vivid by the colors.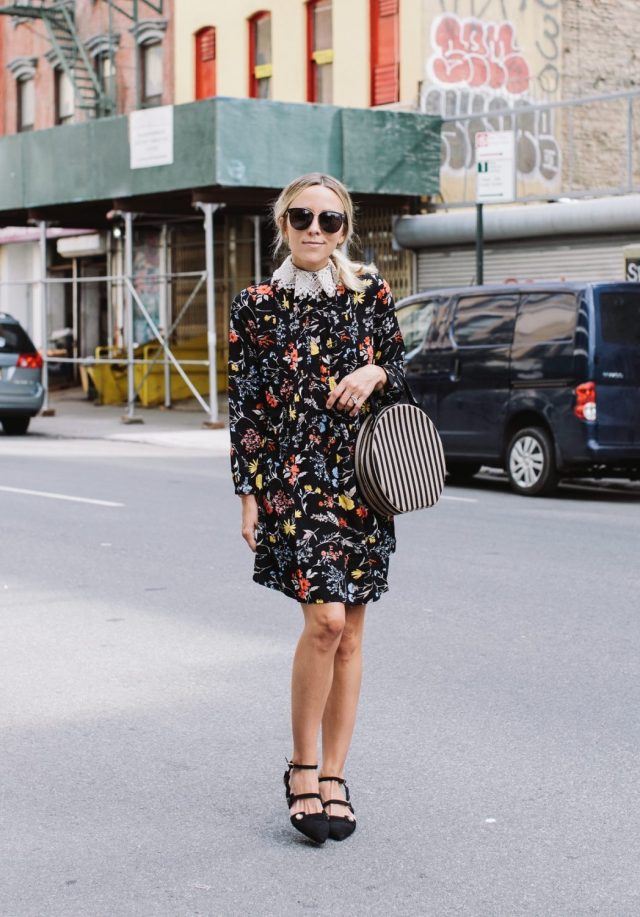 Floral Dress and Pink Bag
Try to pair your elegant dress with a pink bag. It is cute as well as pretty.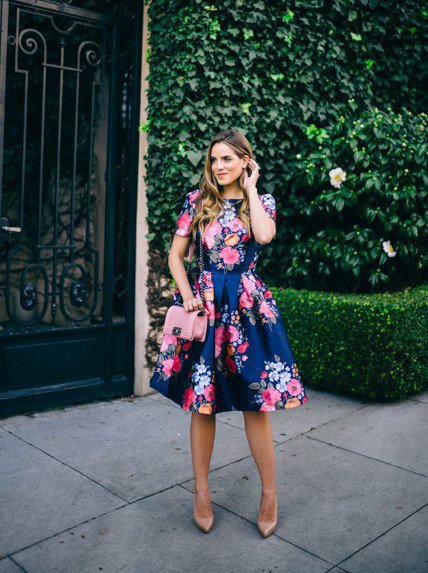 Off-shoulder Floral Romper
Feel easy with a jumper and enjoy the warm spring.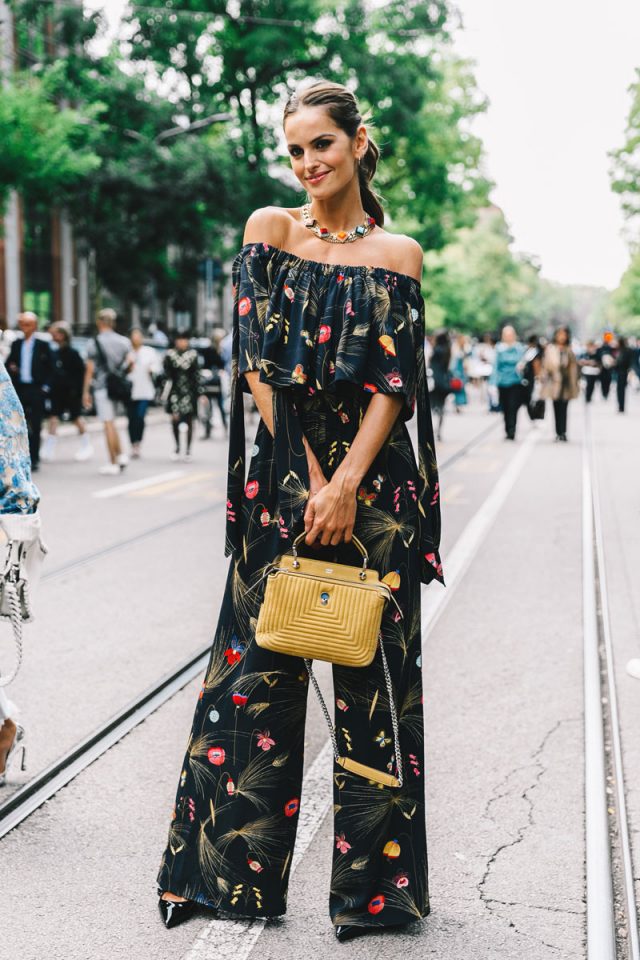 Nude Romper and Cardigan
How to wear a soft outfit? Wear a nude floral romper and a beige cardigan to make an easy look.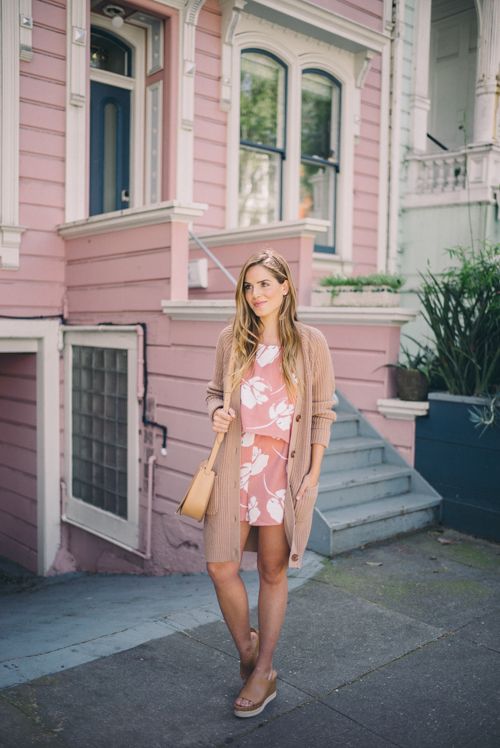 Off-shoulder Top and White Pants
You have a pair of white jeans, but you don't know how to pair it? You can just wear a floral top and make a vivid look.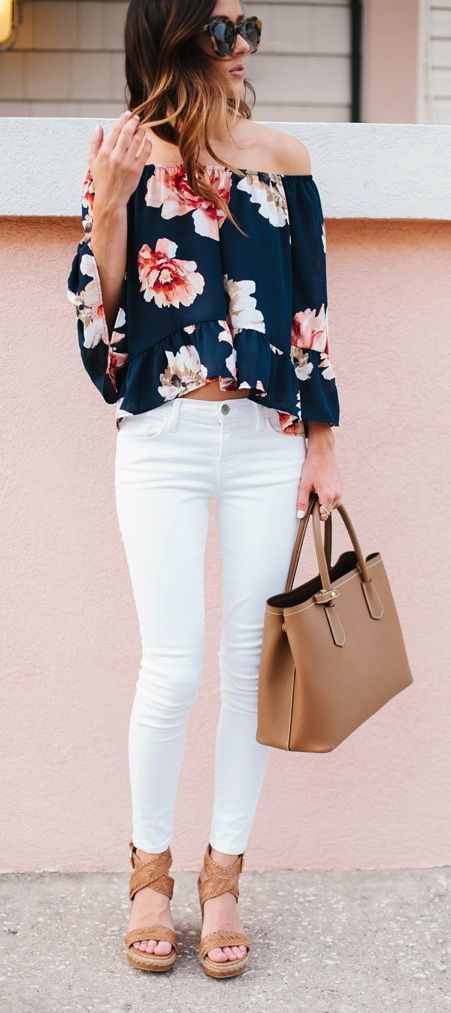 Light Colored Top and Black Pants
If your workplace allows a casual look, you can wear a floral top to spice up the spring work outfit.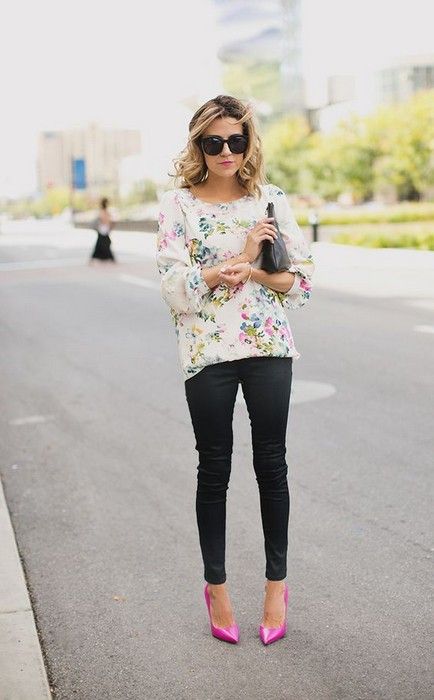 Floral Top and Cardigan
It is bright and pretty for girl to glam the combo.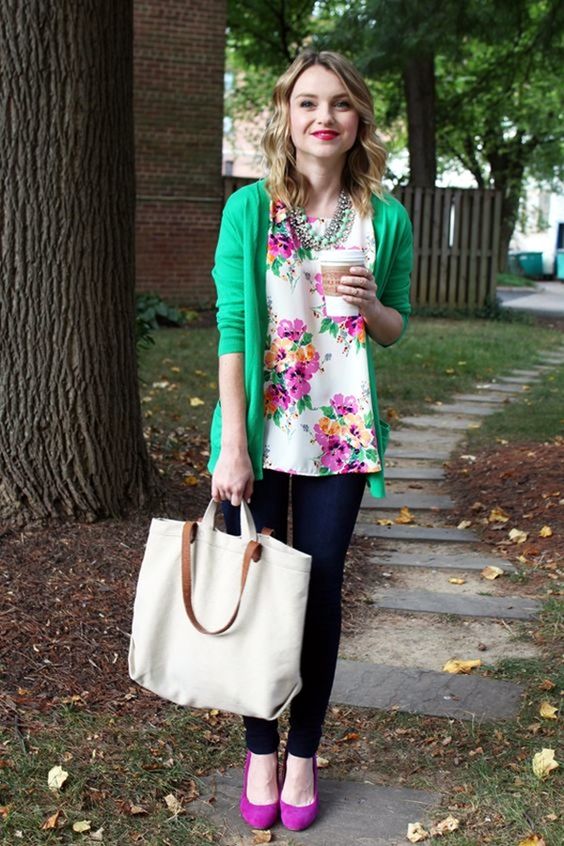 Floral Top for School
What is the simplest way to pair your floral tops? Wearing a jeans is one of the ways to make a pretty spring look.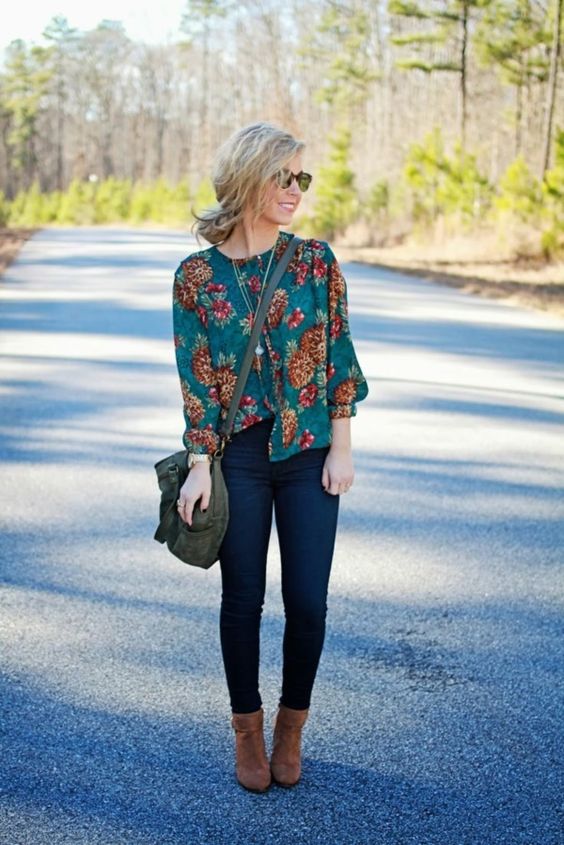 Shirt and Floral Skirt
It is not too casual nor too formal to wear a shirt, a floral skirt and a pair of bright shoes. The combo is right for the season.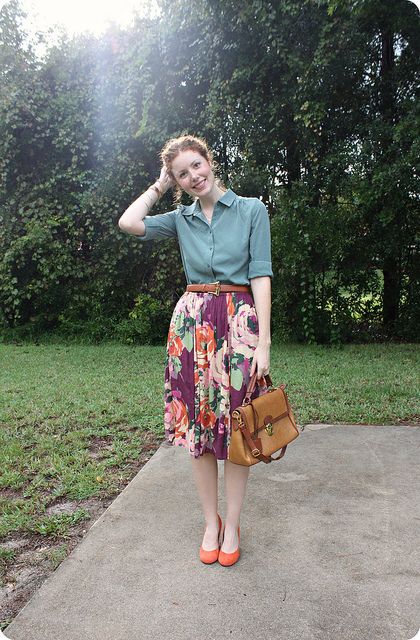 Black Top and Floral Pants
How to spice up your work outfit? A pair of floral pants would be your best choice.