15 Outfit Ideas You Can Learn from the Celebrities
Girls may feel upset that they must put on too many clothes to fight against the cold weather when winter comes. They try to style a warm as well as fashionable outfit for their look, but they fail. How to glam a perfect winter look? Let's get inspiration from our favorite celebrities.
The celebrities walk casually on the street and they never go out of style. They can show their charm with coats, hats or even simple jeans. Also they can always glam the trendy styles. Today the celebrities will tell how they complete their looks with winter wardrobe.
Check the post out and learn how to pair your next look for winter.
Kenza Zouiten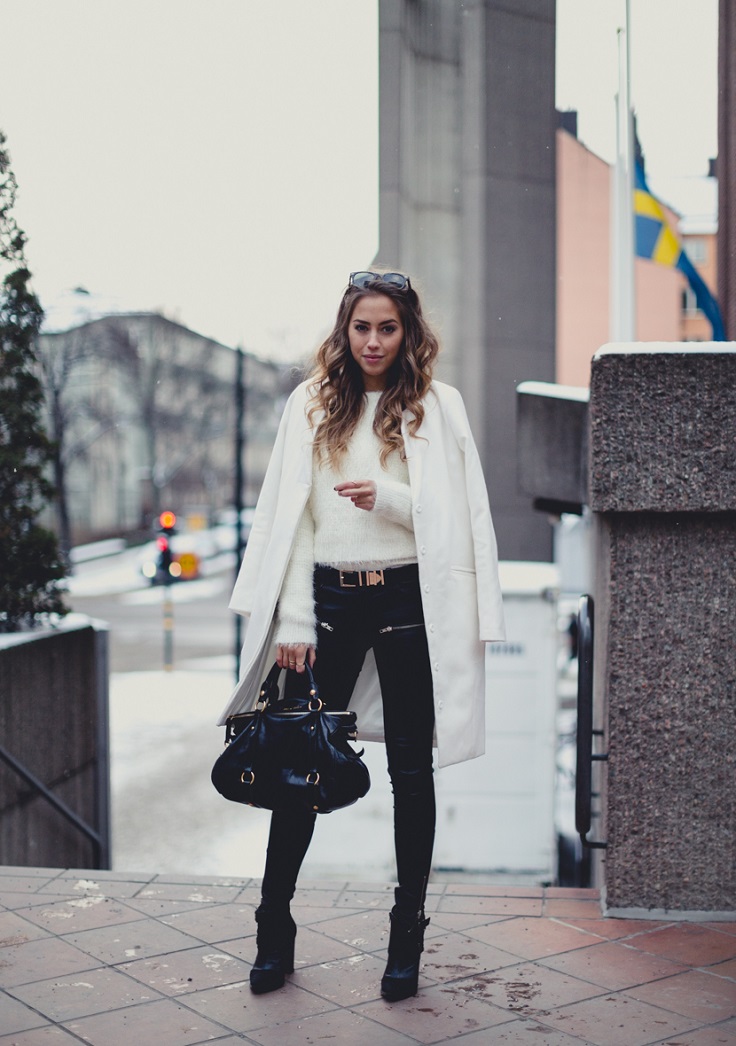 Kenza Zouiten just simply gets her look in black and white. Classic!
Alexa Chung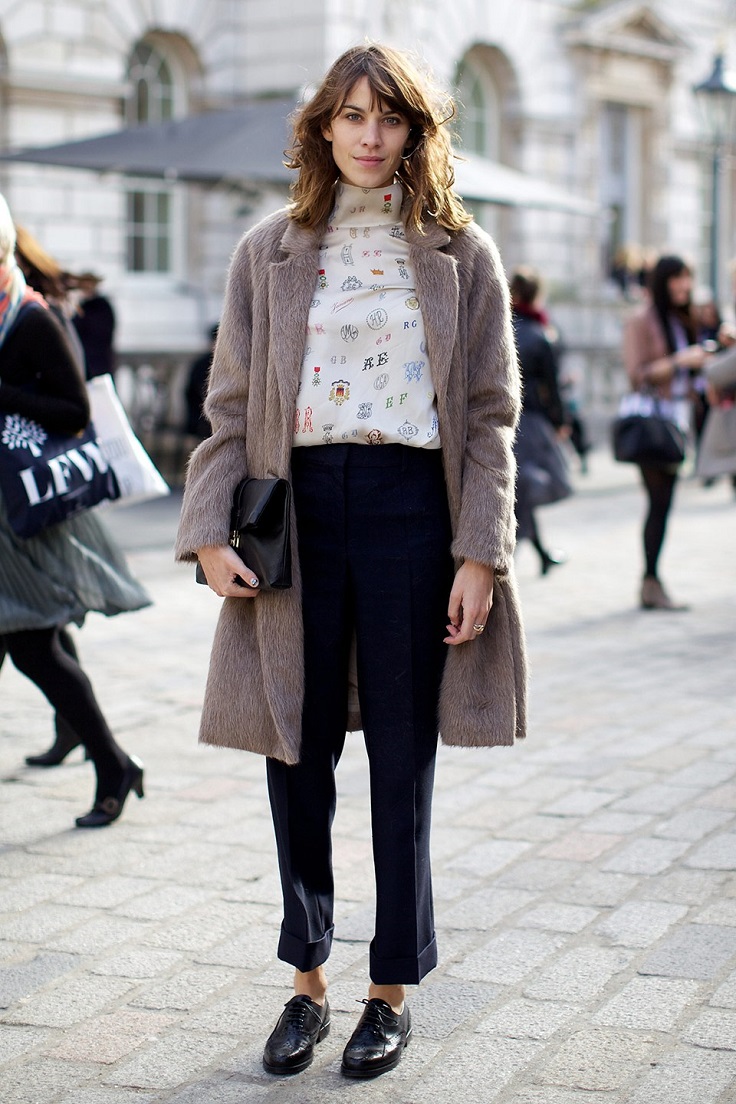 You may have similar coat, similar oxford shoes or similar pants as Alexa Chung's. Though they can be pulled out from simple wardrobe, they can be combined by Alexa Chung prettily. Just get inspired.
Lupita Nyong'o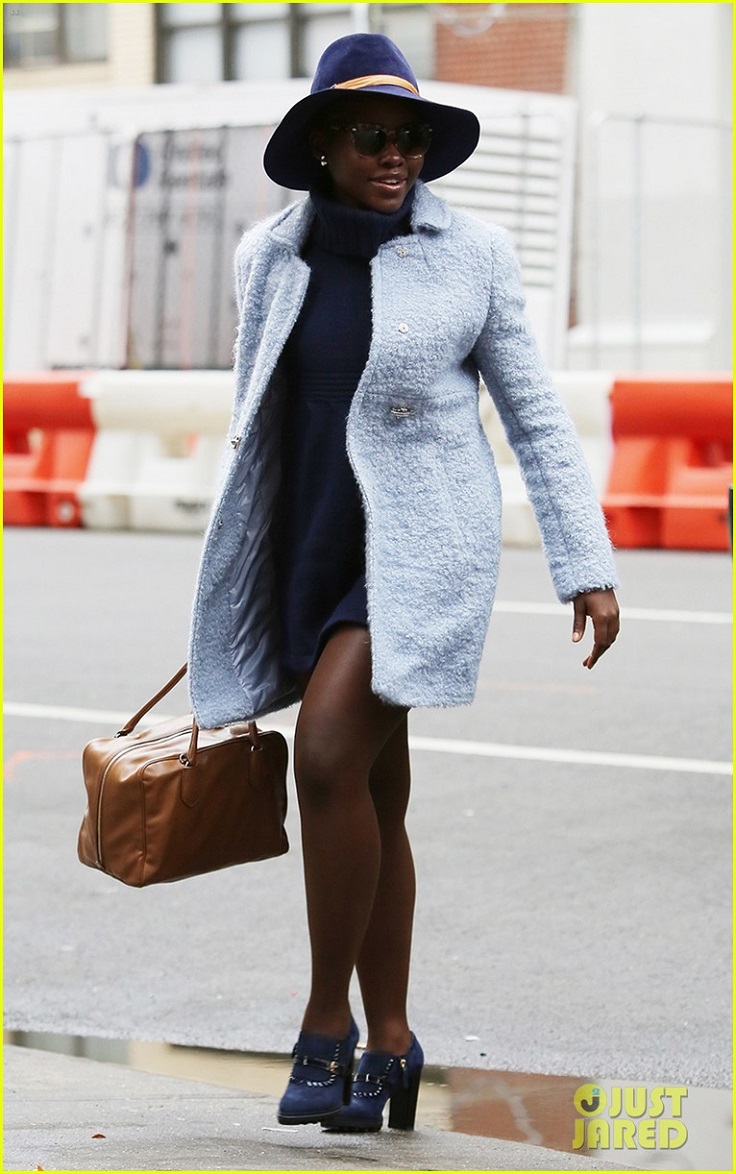 Lupita Nyong'o is in blue. She styles her look in light blue coat and dark blue shoes. The color flatters her so much and she looks perfect.
Taylor Swift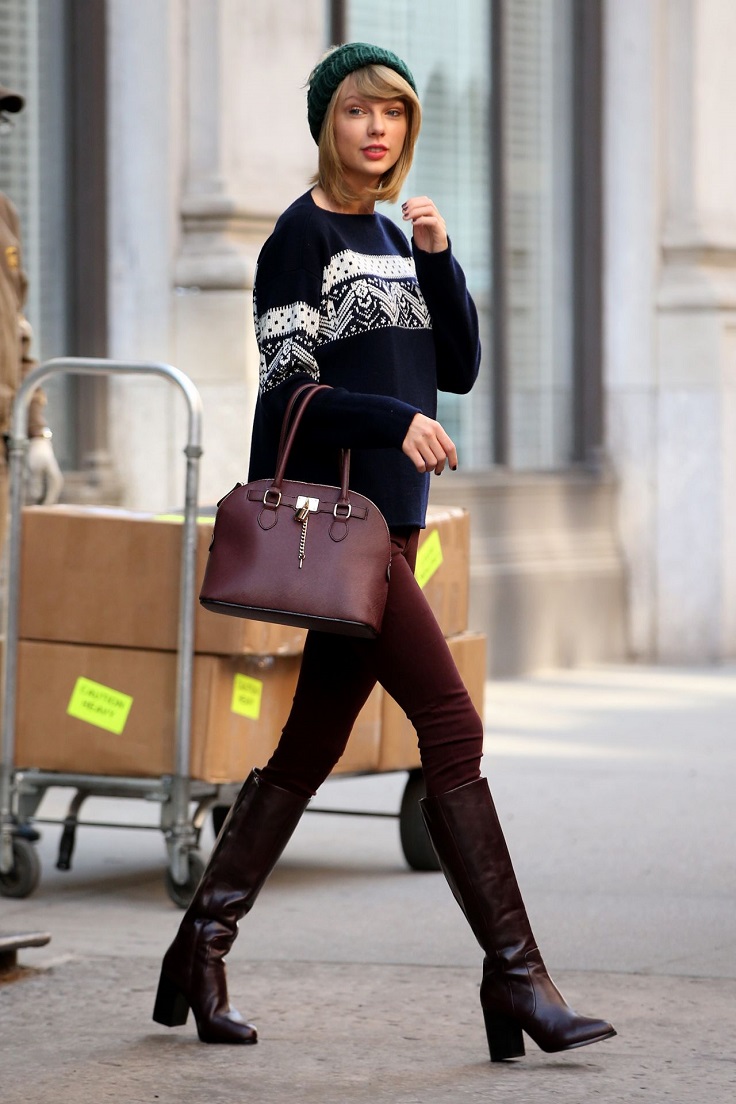 The popular singer makes everything pretty for her look. A winter oversized sweater and a green hat go well with the whole season.
Rosie Huntington Whiteley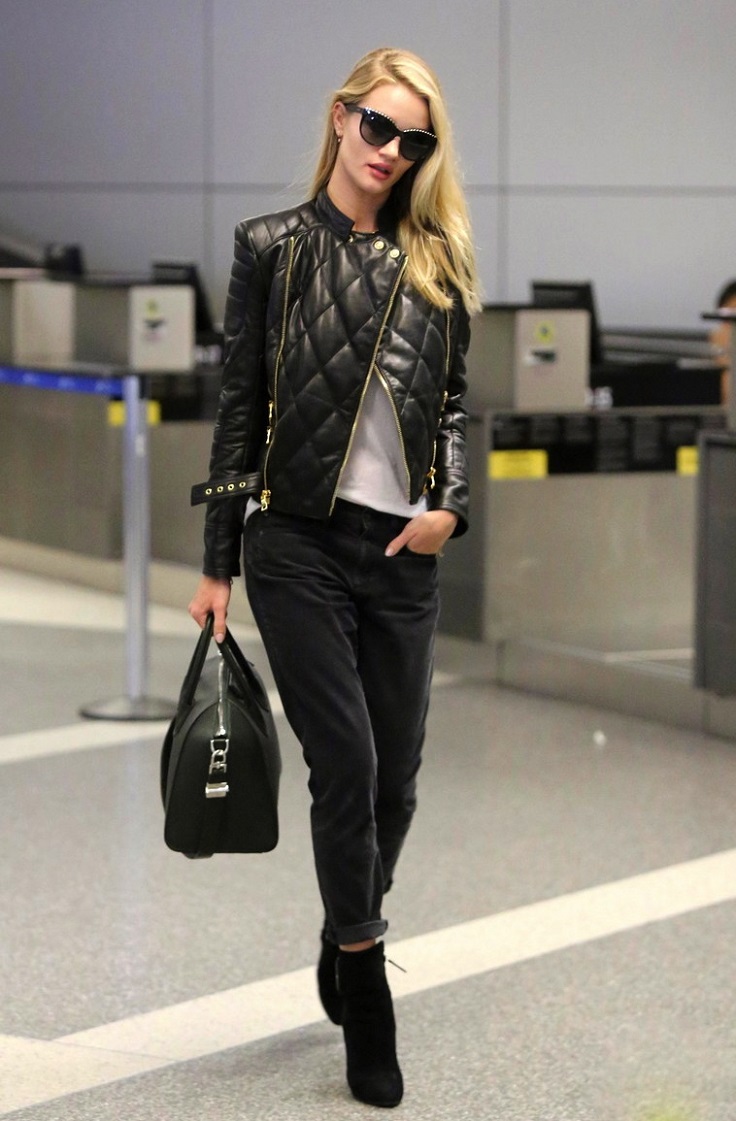 Rosie Huntington Whiteley's simple white shirt brings her a tidy vibe with her chic leather jacket.
Emma Stone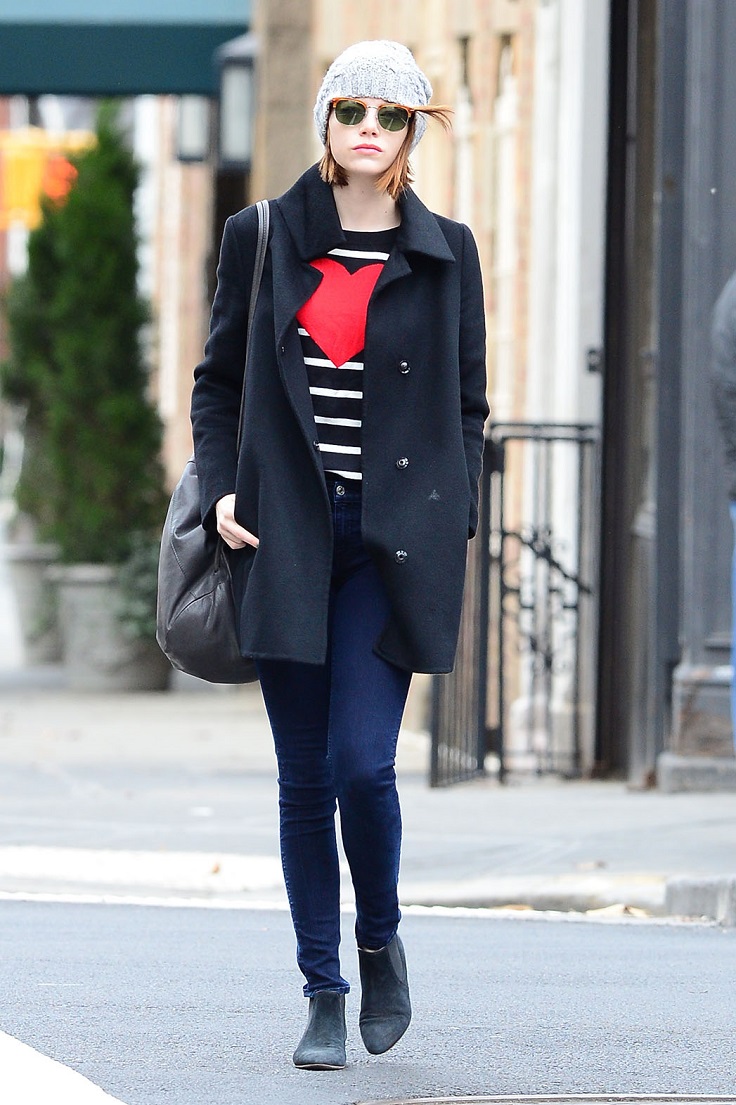 Emma Stone just gets her outfit in dark blue and black, but she choose a red heart top to lighten up the whole look. What's more, her knitted grey hat softens the combination.
Olivia Palermo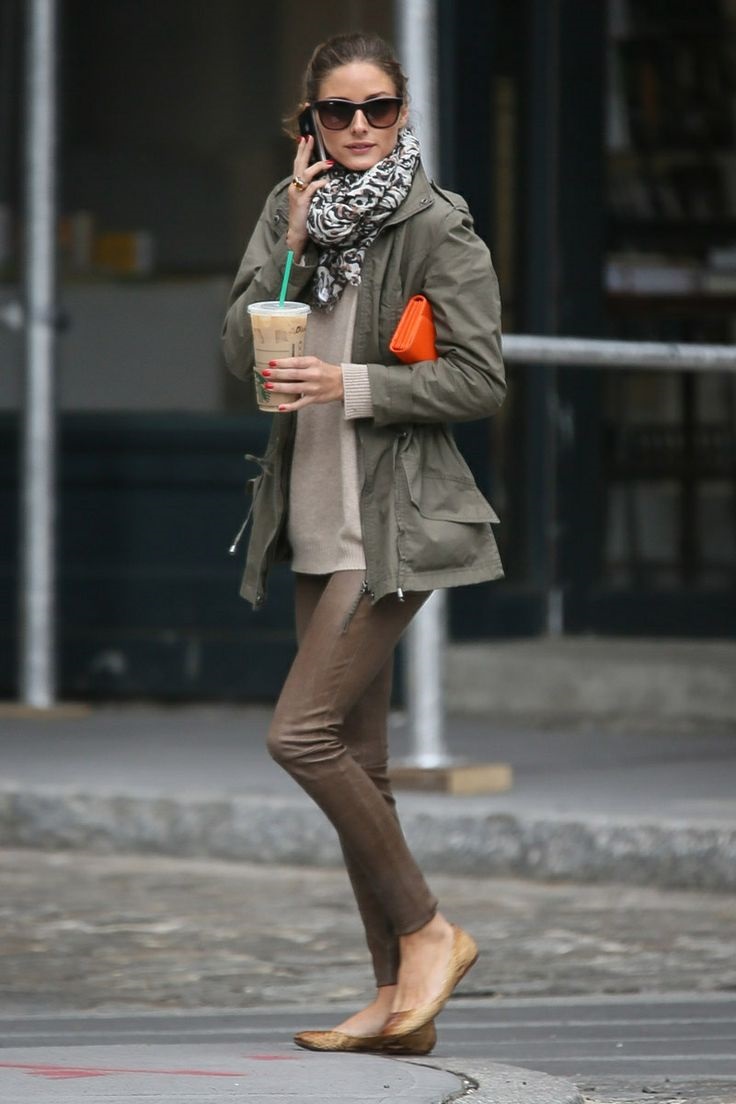 You can get inspiration from Olivia Palermo when you are going to combine olive coat with rice white sweater. Don't forget to bring a bright clutch as Olivia Palermo did.
Miranda Kerr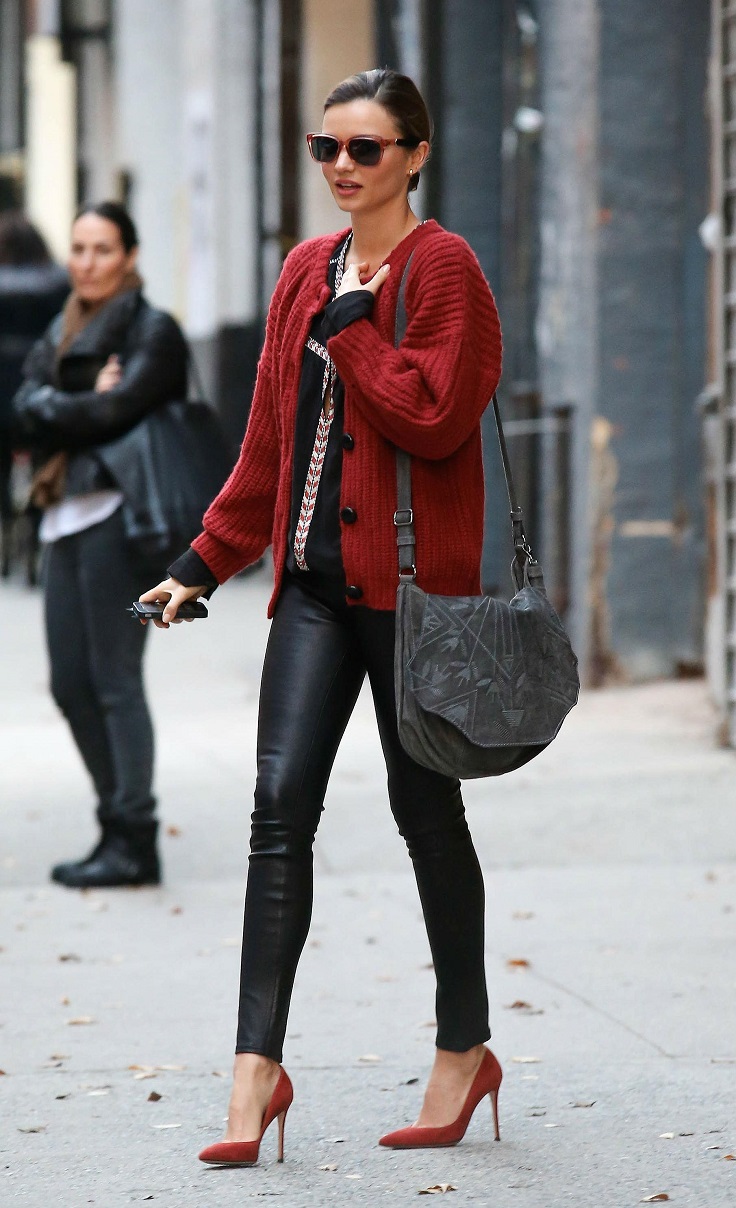 Miranda Kerr shows us how she compares her red sweater. She cleverly chooses a pair of red high heels.
Chrissy Teigen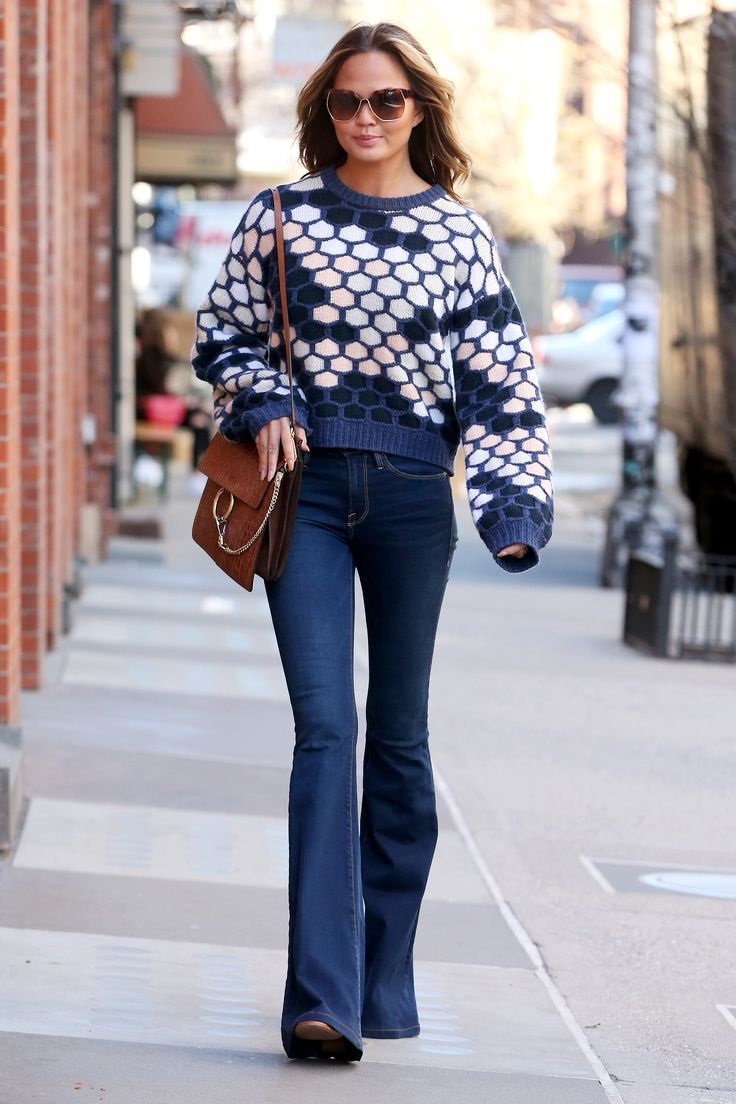 We can see that 70's style becomes trendy again. Chrissy Teigen knows how to show this style very well. She pairs her flare jeans with oversized sweater, brown bag and brown sunglasses.
Jessica Alba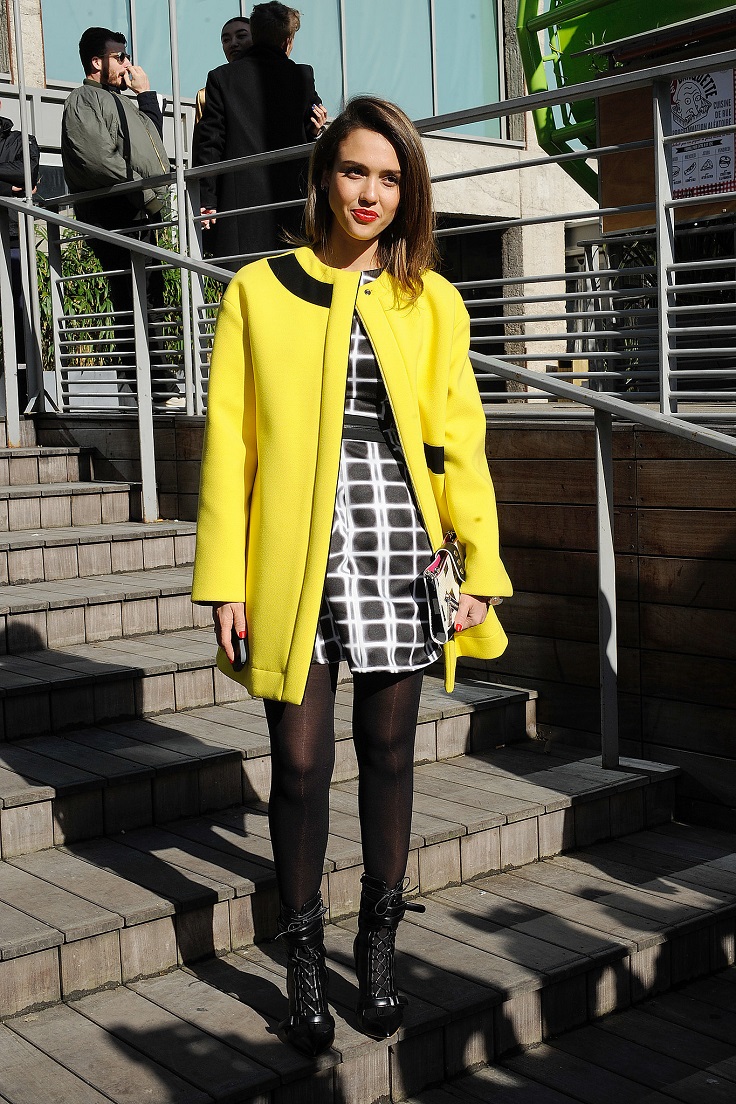 What makes her shine is the bright yellow coat. Jessica Alba chooses yellow to show her bold combination.
Kendall Jenner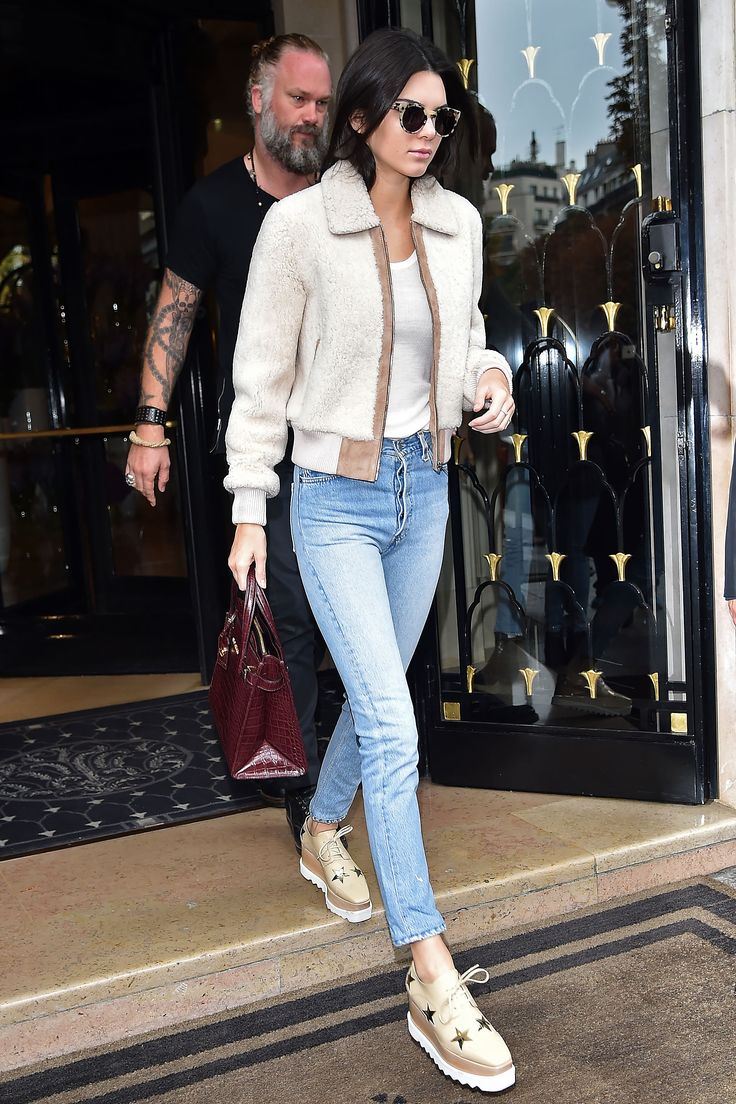 Kendall Jenner tells us even simple jeans and short tops can make a pretty look.
Kate Bosworth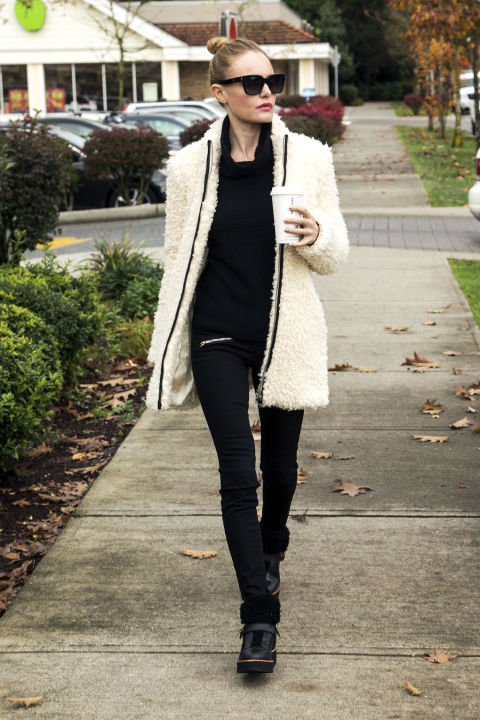 Kate Bosworth goes well with black and white style. She looks so pretty in her all-black outfit with simple fuzzy coat.
Hillary Rhoda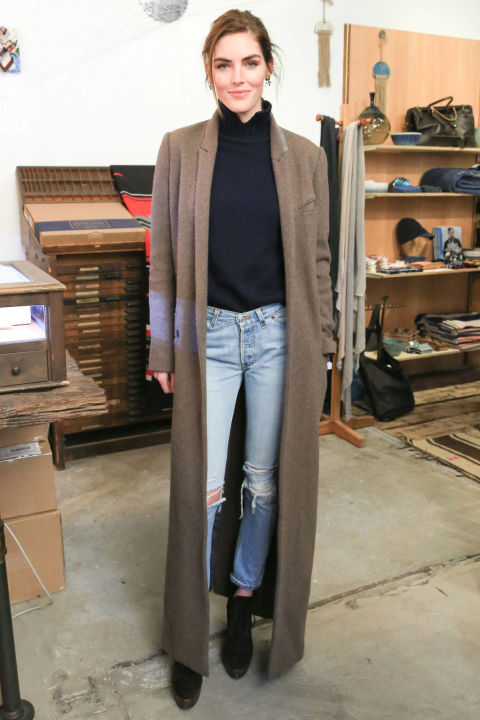 Hillary Rhoda looks chic and edgy in her outfit and her pulled back hair.
Sienna Miller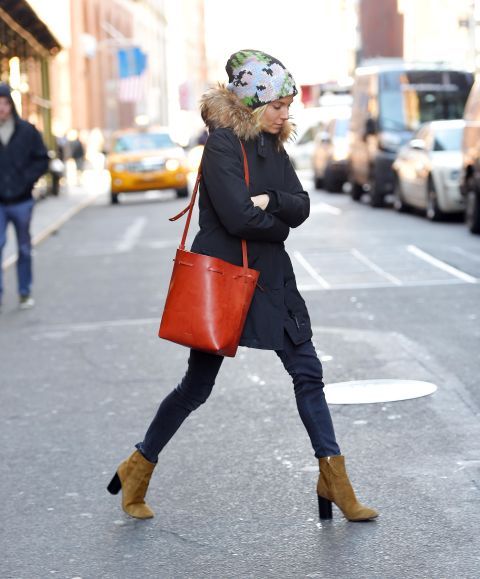 Sienna Miller pairs her black look with a red bag and a pair of high boots.
Gigi Hadid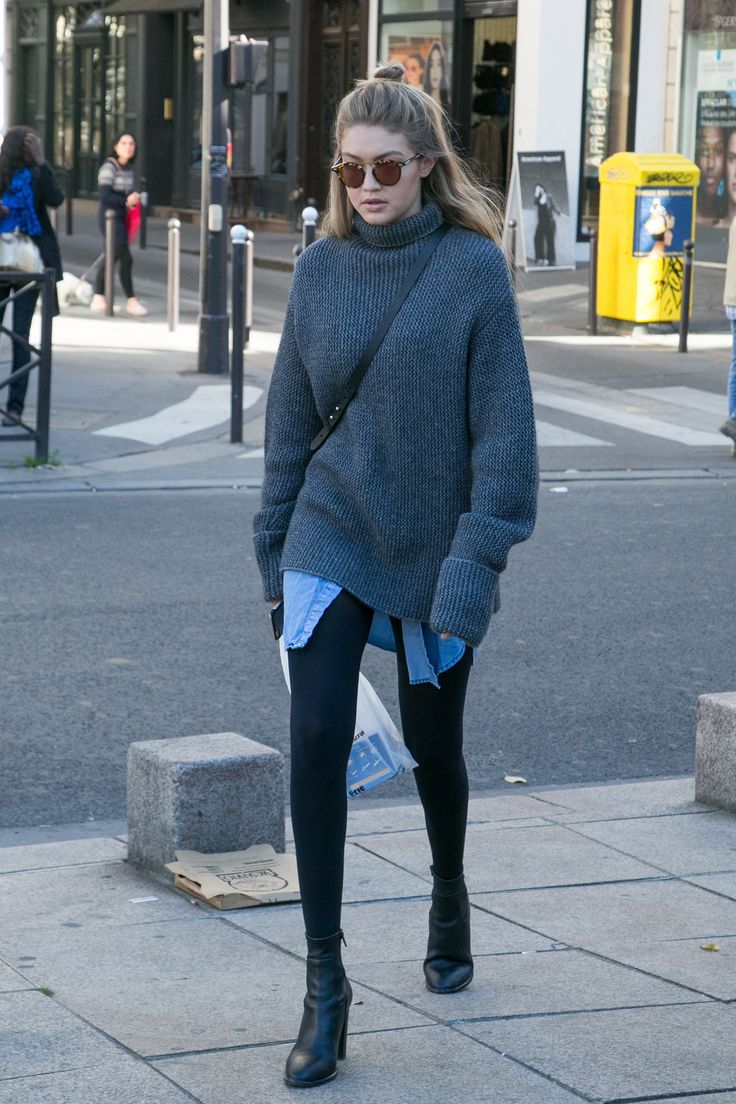 Gigi Hadid proves that oversized sweater is everything for winter again. What's more, she styles a half up to pop up her look a bit.