15 Pastel Coat Ideas to Rock this Winter
What will you wear for a cold day? A dark coat? You can style your look with some light color coats to create a warm and soft look. It is perfect for you to choose some pastel coats, because you will look shiny and pretty in those light color pieces. How to glam a great look with a pastel coat?
Today's post will offer you some ideas to rock this winter with the pastel coats. No more coats in deep color tone. Your winter look can be lightened up and soften by different tone. Nude coats and beige coats are commonly worn by girls in winter. It is easy to go with them as well.
If you take a beige coat or a nude coat instead of a camel one, you can wear a basic outfit. After finishing pairing your look, you can take a stylish handbag with you. When you wear a pastel coat, please keep everything simple.
More pairing ideas can be found in the following ideas. Hope you will get inspired. Check them out.
Black and White Basic, Pink Coat
She doesn't wear too many colors for the look. Black and white basic can go well with her oversized pink coat.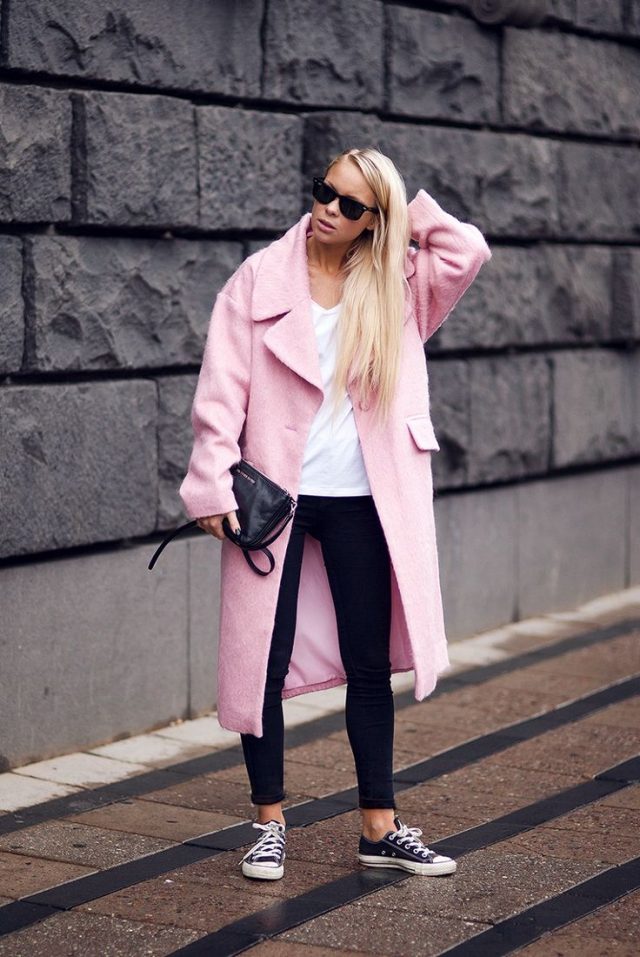 Beige Coat, Beige Swear and Pink Pants
She cleverly wears the same color sweater as her coat and her shoes. Also, she creates a look in a soft tone.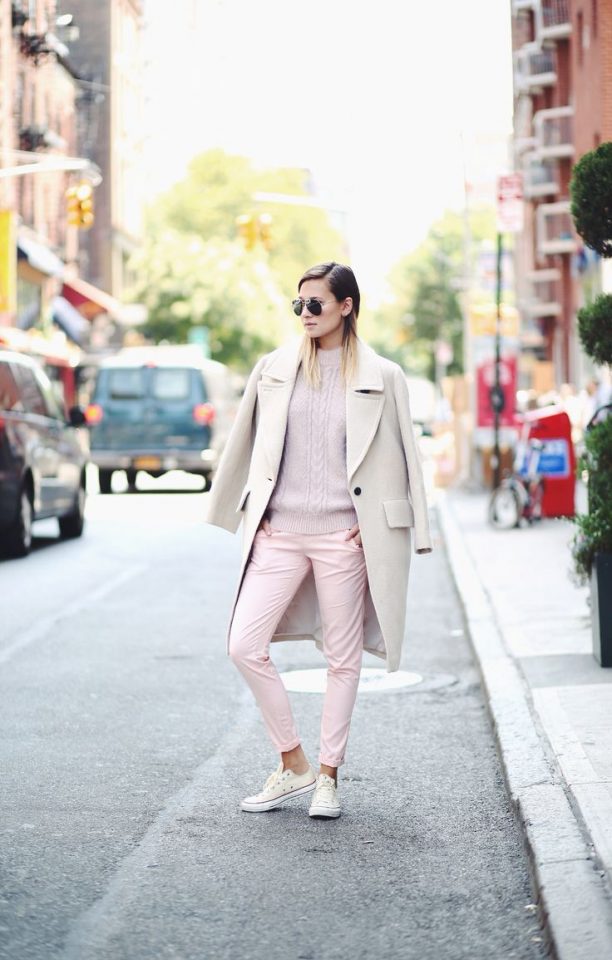 Blue Coat and Strap Heels
How can you miss a button-up coat for winter? Try to wear a blue coat to keep warm and have a pretty outfit.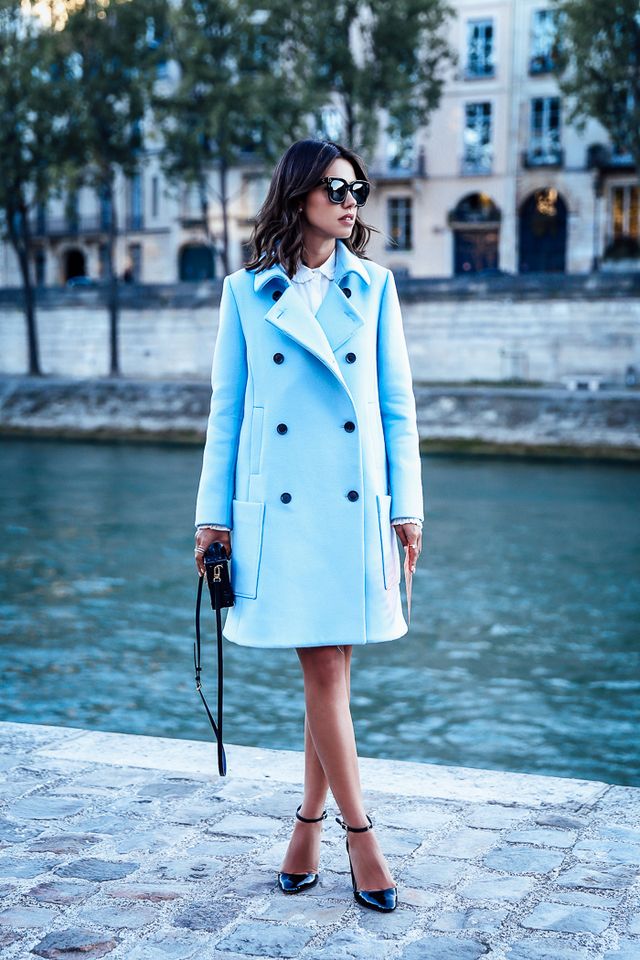 White Sweater, Beige Coat and Ripped Jeans
If you want to have a casual look for the out-going, you just wear simple winter staples to bring an easy vibe.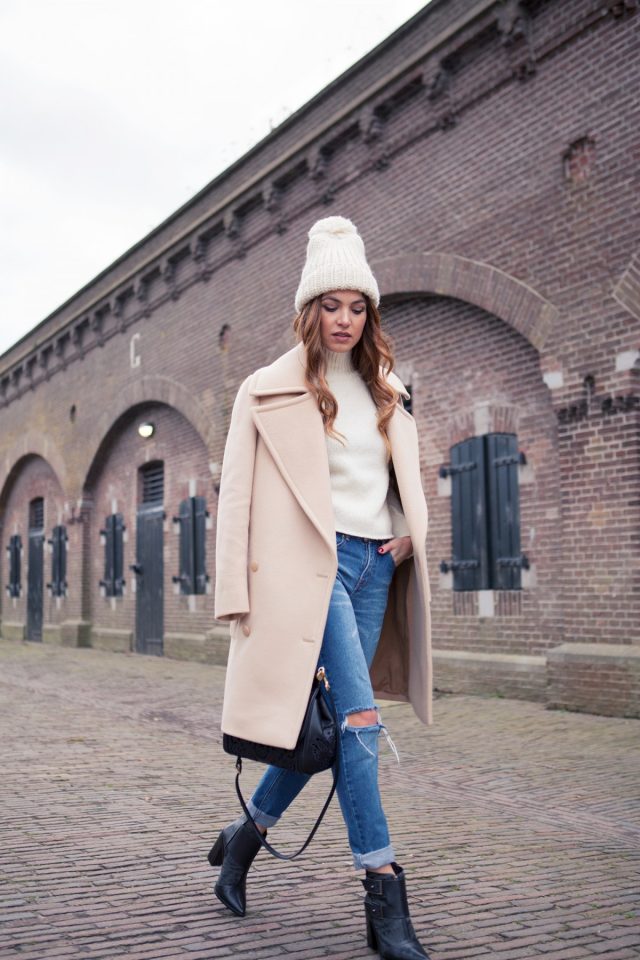 White Basic and Nude Trench Coat
A nude coat can go well with a white sweater, a flare pants and a pair of nude shoes.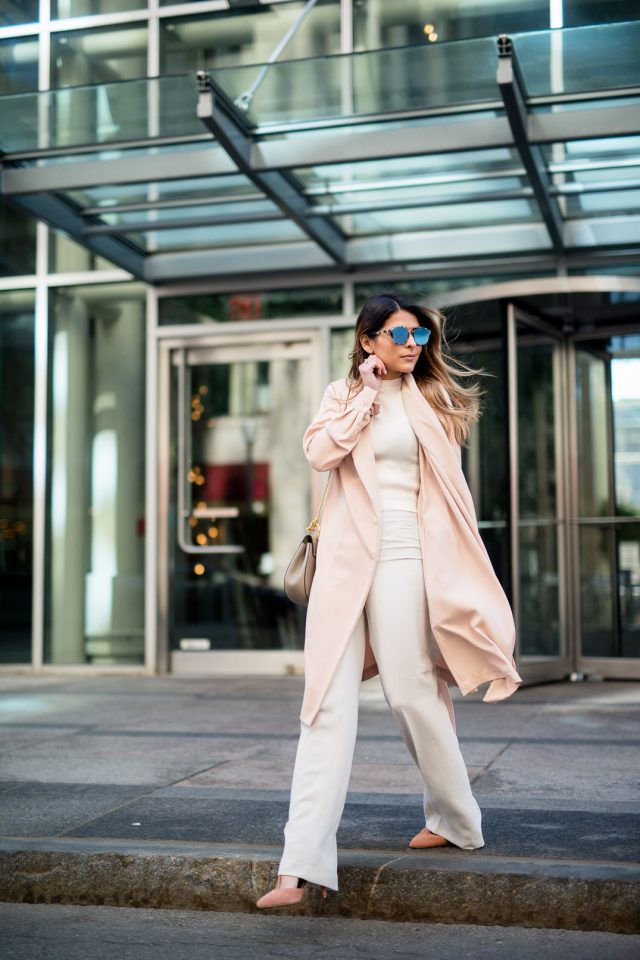 Mint Coat and Crop Pants
She simply wears a mint coat as the top and black pants as the bottom. Two colors are enough!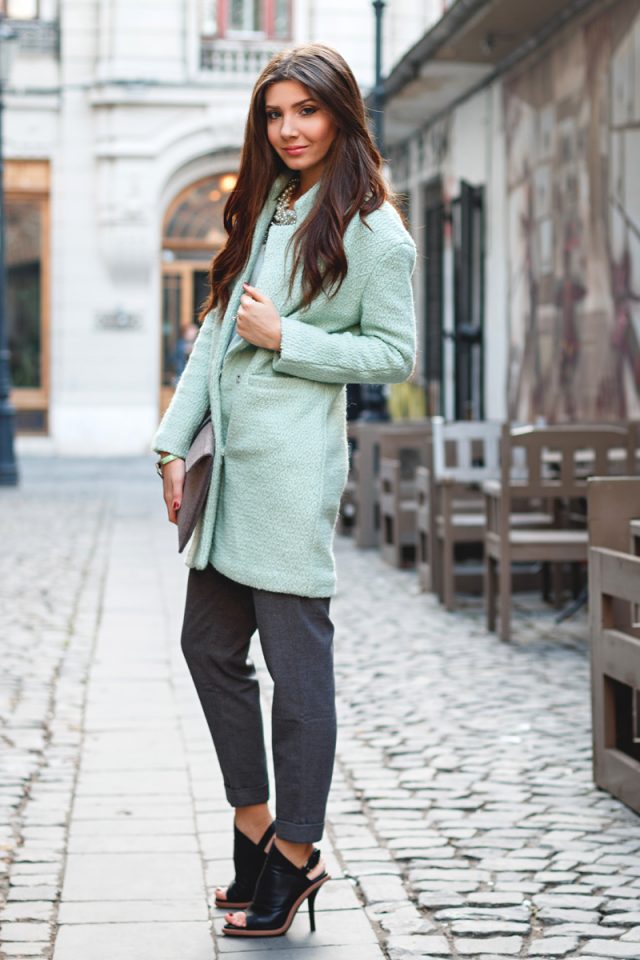 Stylish Pastel Coat
She looks cool in the outfit. What's more, her blue bag will add colors to her pastel outfit.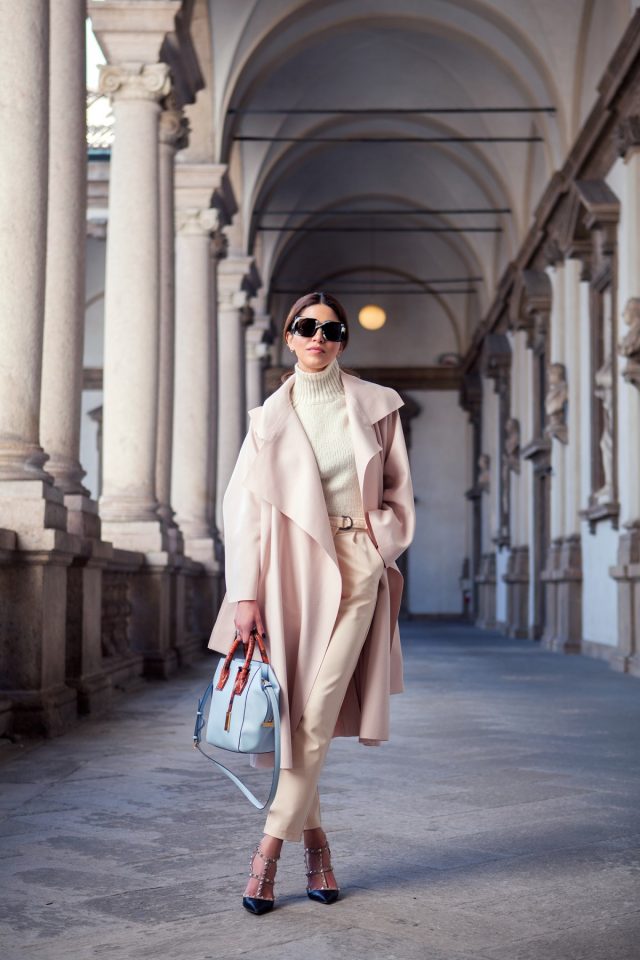 Blue Trench Coat and Brown Scarf
Trench coats and scarves are useful to make layers in the season.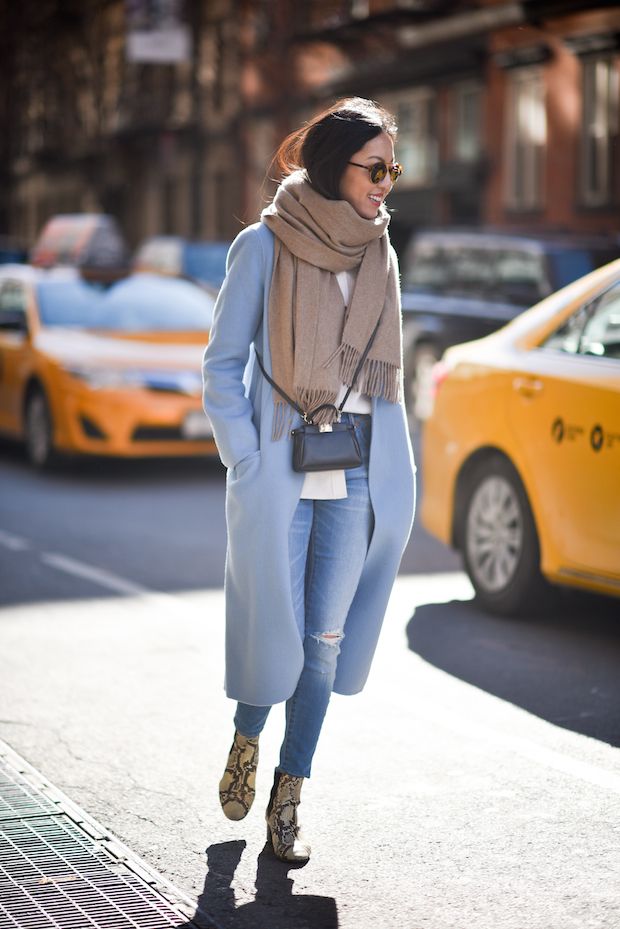 Blue Coat, T-shirt, Loose Jeans and White Sneakers
How to glam a street look? It is easy! Put on your t-shirt and jeans. Don't forget to step on a pair of white shoes and wear a trench coat.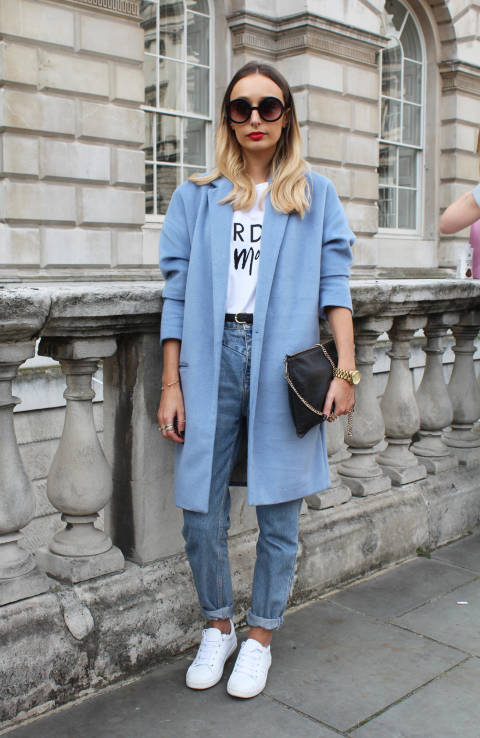 Turtleneck and Beige Coat
Beige coat can go well with turtleneck sweaters as well.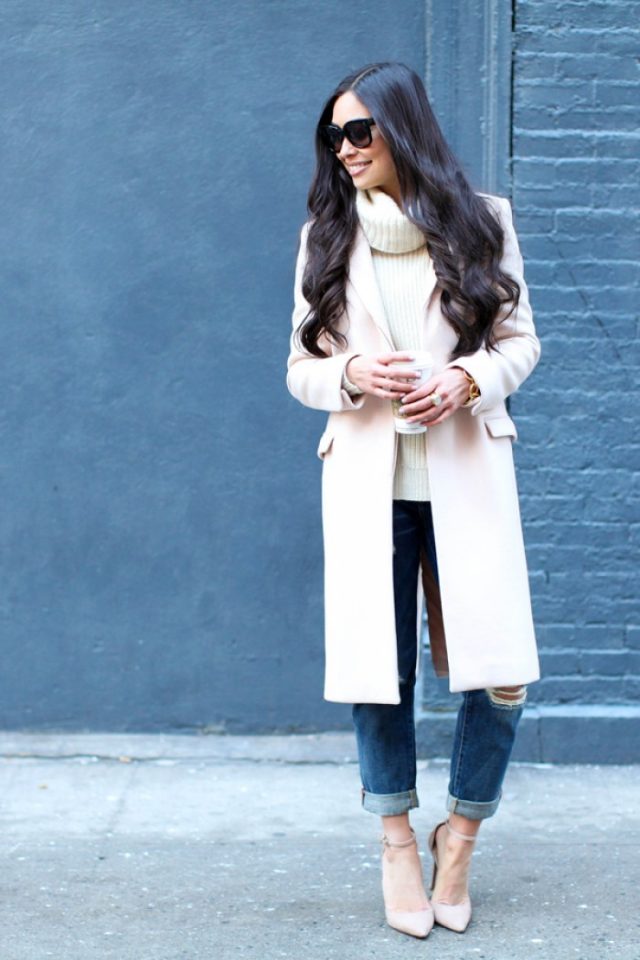 Pastel Coat and Glitter Scarf
Pale color outfit can be paired with a deep color scarf. The combo seems have more layers and colors.

Peach Coat and Simple Basic
You can just wear a grey Tee and skinny jeans to pair your peach coat.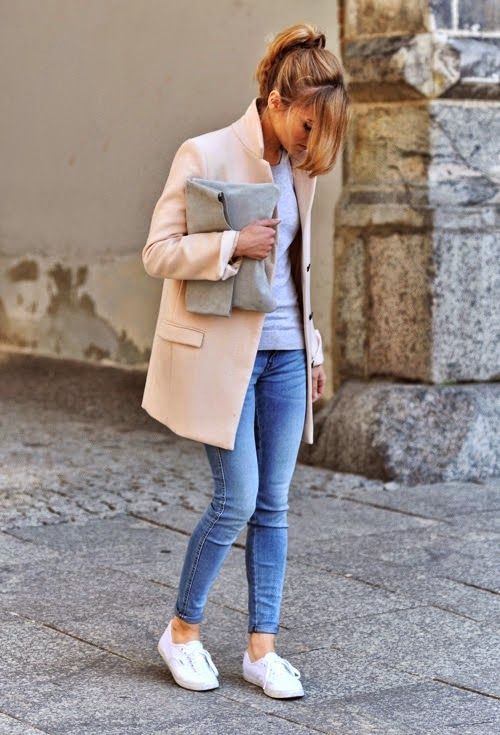 Nude Coat and Burgundy Handbag
It is great for you to make the layers like that.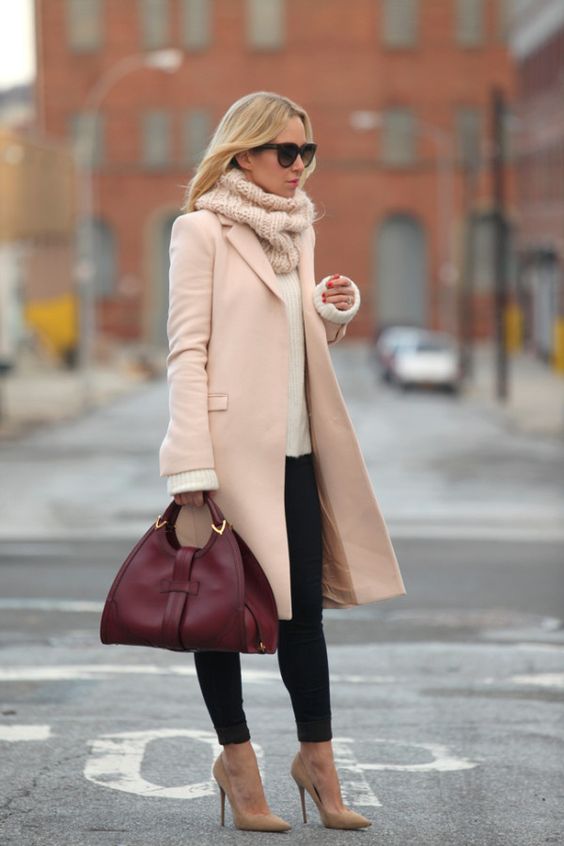 Nude Trench Coat and Deep Color Basic
When it is not too cold, you can go with a deep color basic with your nude coat for the street look.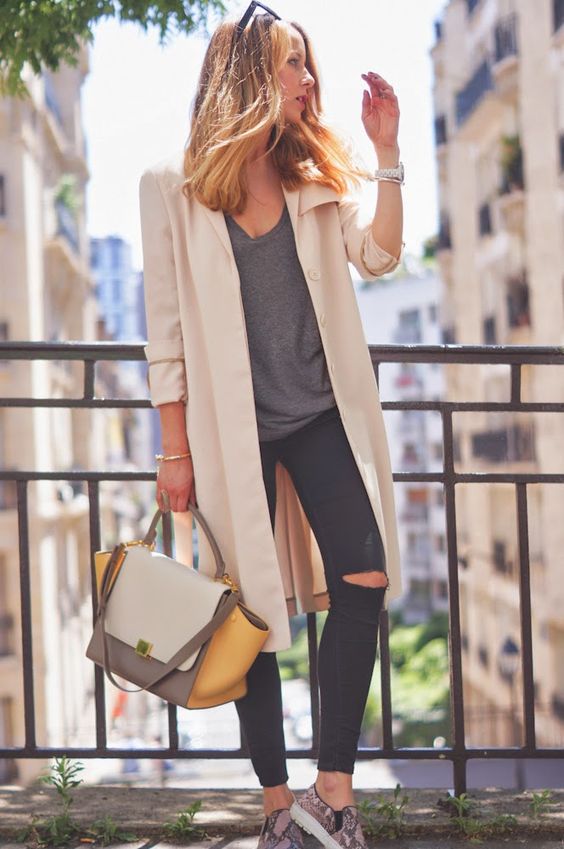 Pale Pink Coat