16 Beautiful Hairstyles with Scarf and Bandanna
Every girl should learn how to upstyle your hair with a pretty hair accessory. And a print scarf and bandana would be a perfect choice this summer. You can choose a colorful one to earn more head turns on street for your hairstyle. It is also being an effective way to add more glamour factors to your casual outfits. Today, follow us with 16 beautiful hairstyles with scarf and bandanna and find more inspirations right here!
Braided Ponytail with Bow Scarf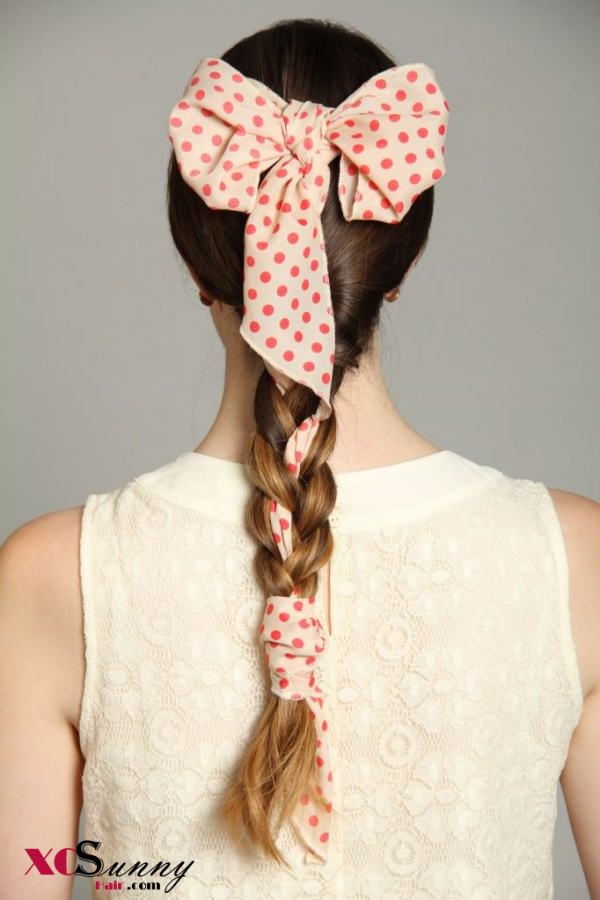 Here's a pretty way to wear the scarf hairstyle for long hair. Secure the bow scarf at the top and braid it with your strands. Fix the ends with a hair band.
Easy Updo with Bandana Headband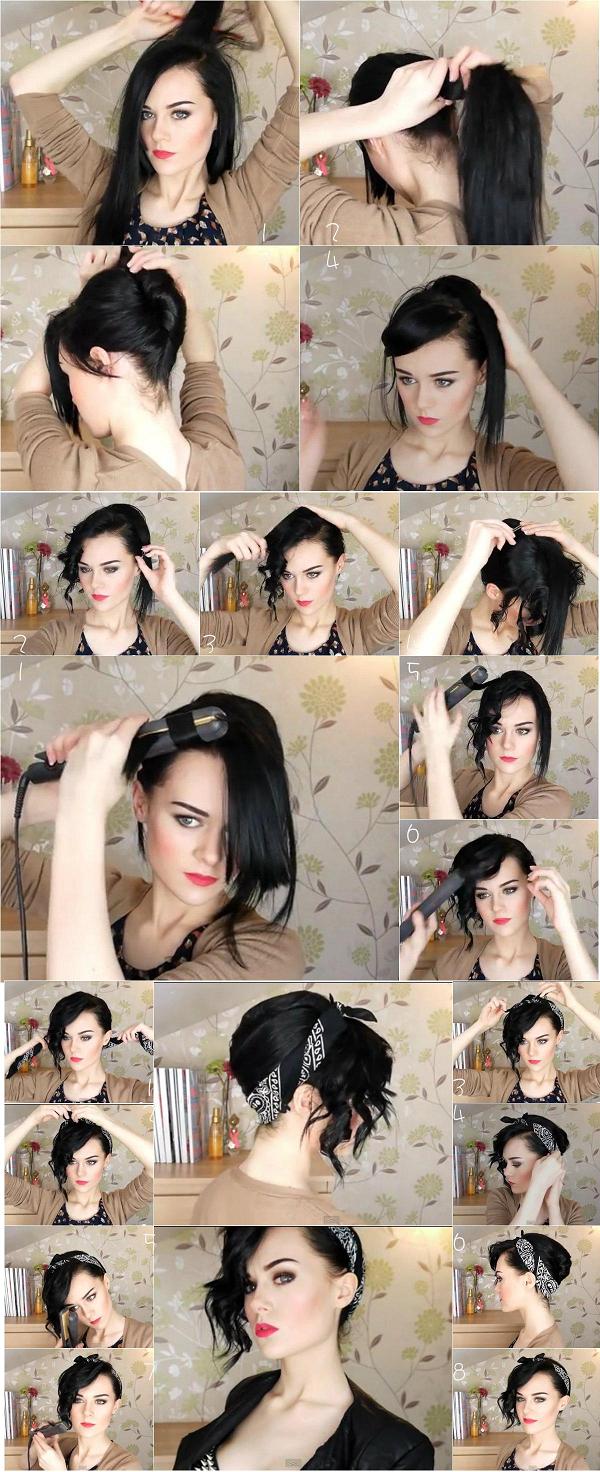 Here's an easiest way to create a hairstyle with bandana. Pull all your hair up for an updo style and curl the front sections with a curling iron. Wrap a bandana around the head for a glamorous finish.
French Braided Bun with Scarf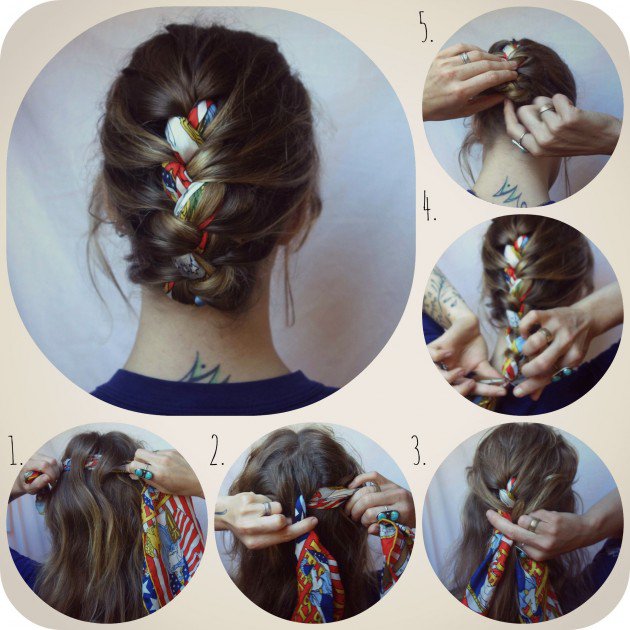 This braided updo hairstyle looks wonderfully-chic with a print scarf in it. French braid the scarf with one strand and tuck the ends inwards for a clean look.
Half-Up Hairstyle With Bandana

This is a simple way to wear a bandana for long straight hair. Fix the top layers with bobby pins and place a bandana underneath. Set your hair free for a natural-chic look.
High Bun Hairstyle with Bandanna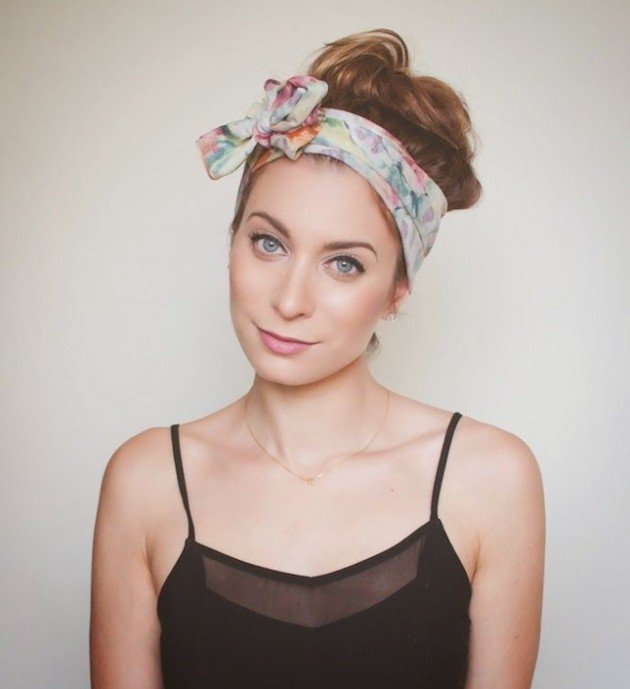 Here's a pretty and chic topknot hairstyle for young teenage girls. The silky scarf will help to prevent short hairs and wisps in a hot weather.
How to Tie a Turban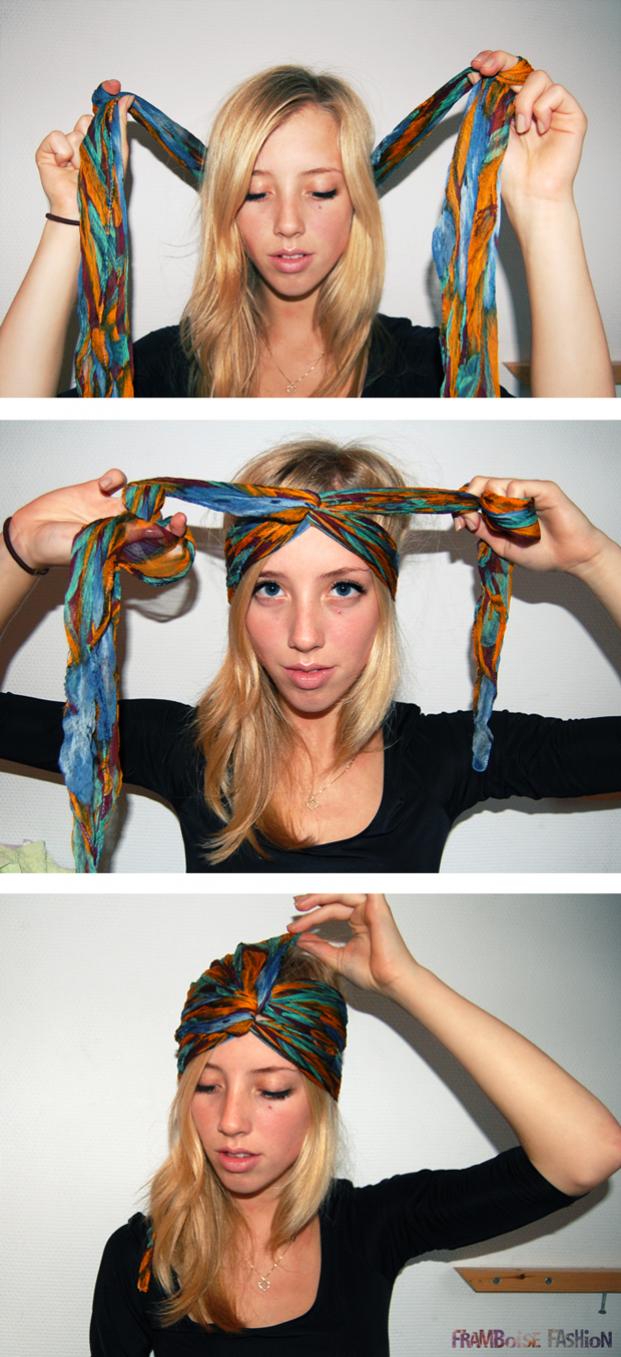 A print turban will be able to give you a cool hippy look for your hairstyle. Tie it around and unfold it to cover up the top of your head for a finished style.
Long Wavy Hairstyle with Turban Scarf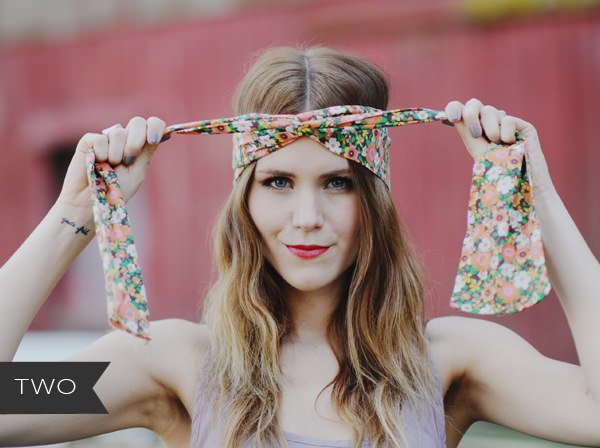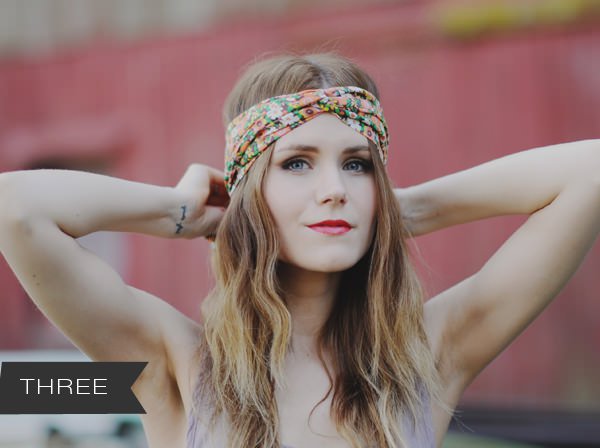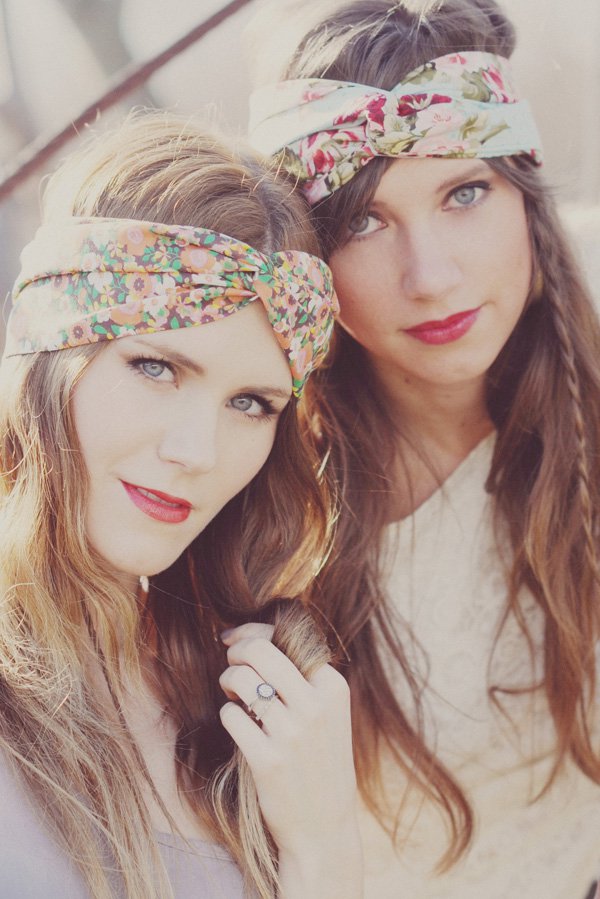 The simplest way to wear a scarf for your hairstyle is to wrap it over your long wavy hair. It will work as a headband to prevent long front layers from falling down.
Maiden Braid with Scarf Headband Tutorial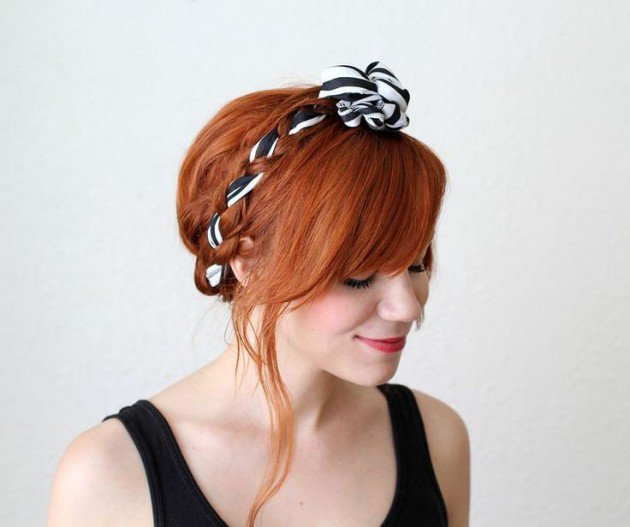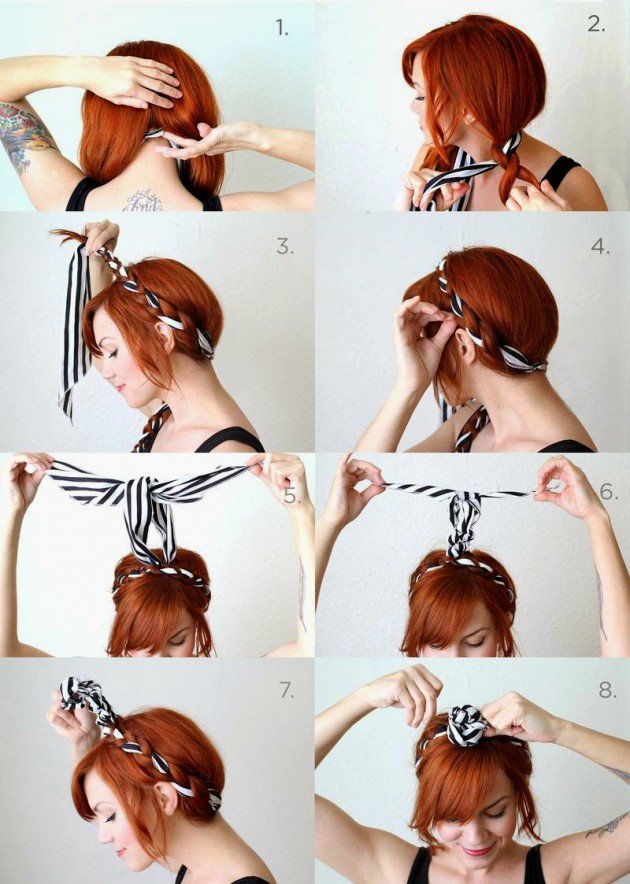 The black and white scarf redefines the maiden braid updo with a strong modern-chic sense. This hairstyle can be an ideal option for a relaxed holiday look.
Pigtail Braid with Polka Dot Scarf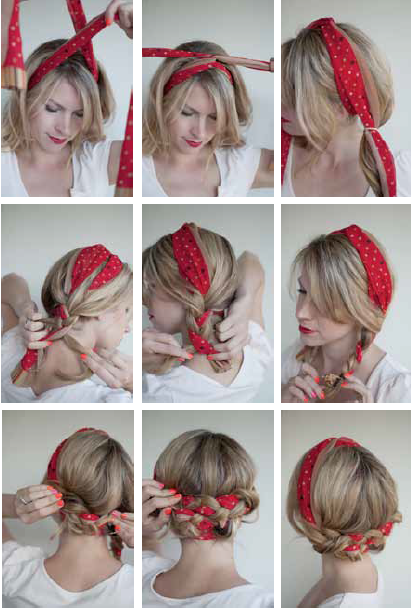 This is a super cute updo hairstyle for women. Place a piece of fabric around the head and weave it in the braid. You will get a fantastic look at the end.
Pin Up Hairstyle with Bandana Tutorial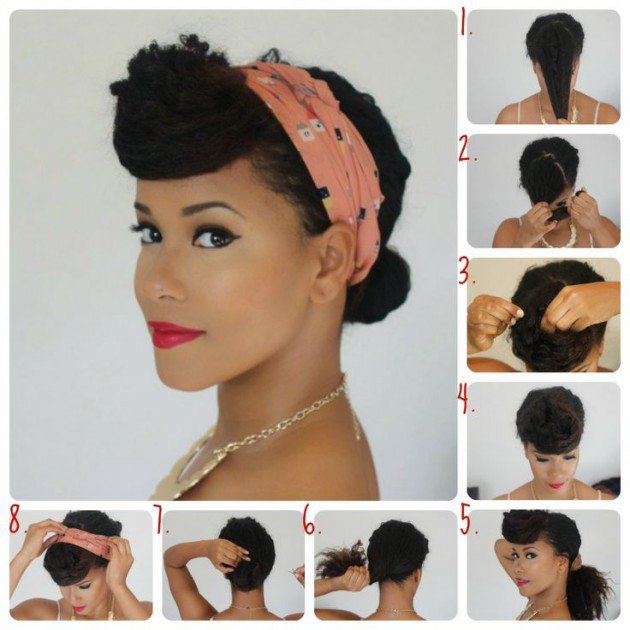 Here's a glamorous pin up hairstyle with bandana for women. You will need to create a bouffant shape on top with hidden bobby pins.
Retro Hairstyle Idea With Bandanna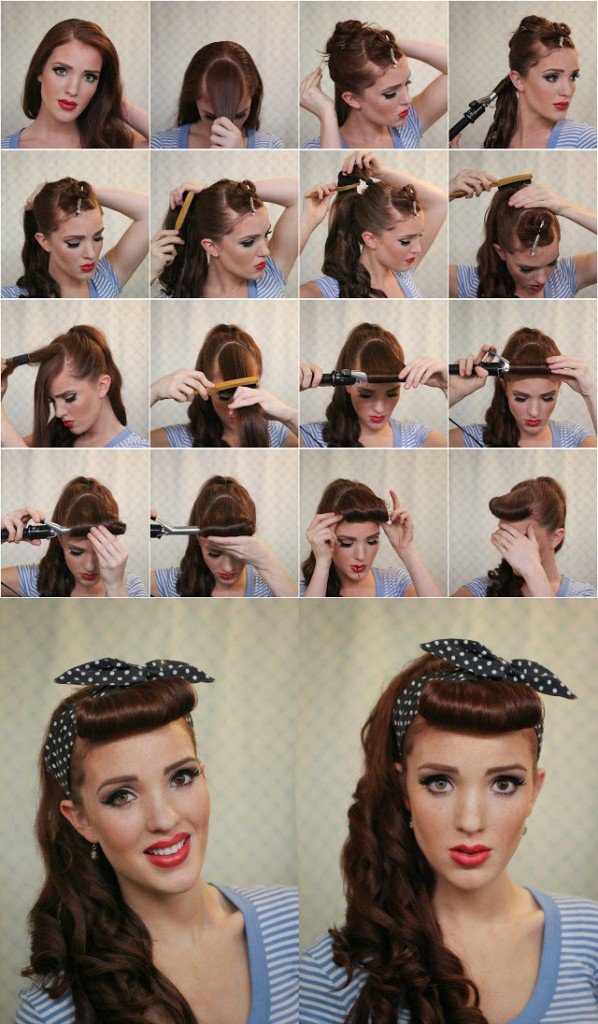 This simple ponytail hairstyle with bandana is being a perfect choice for those girls with long wavy hair. It will only take you a few minutes to create this glamorous retro style.
Simple Ponytail Hairstyle With Bandanna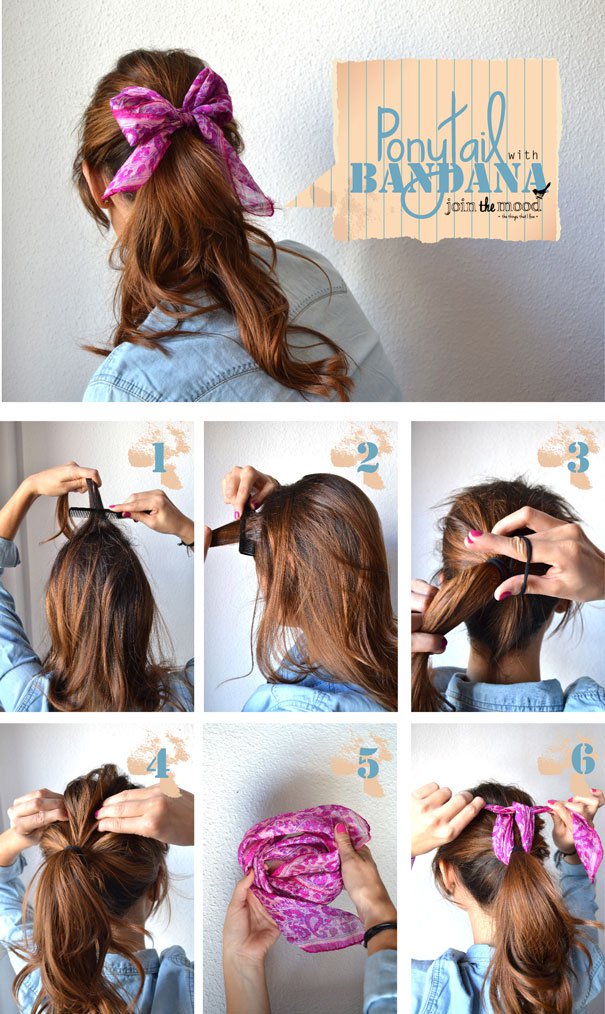 Do you want to give a fresh look to your simple ponytail this summer? Just get a colorful print scarf and wrap it around the pony base.
Simple Ponytail Hairstyle with Scarf Headband Tutorial

One flattering way to take your ponytail to next level is to decorate it with a pretty headband. You can also use a scarf or bandana for a replacement.
Top Bun Hairstyle with Scarf Bow

The print silky scarf will be able to add a spot of color for your cute updo hairstyle. You can style it in a bow shape and place it over one side of the base.
Tuck and Roll Bun Hairstyle with Bandana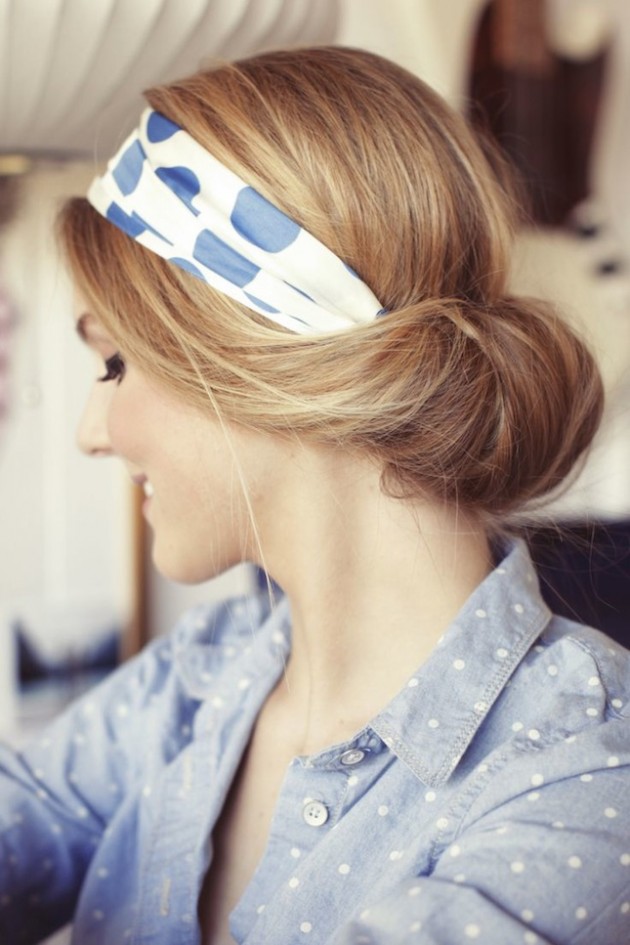 This is a simple yet glamorous hairstyle for those girls who love the vintage 60s' style. Tuck all your hair through the scarf and fix the ends with bobby pins.
You can find more (hairstyles with scarf and bandanna) on prettydesigns.com