16 Gold Nails for You to Shine
It's bold to wear the gold nail polish, but it will be a bit understated if combining the gold with other elements, like sands, sequins and various colors. Gold can go well with many colors, so it can be added any nail tricks.
If you haven't tried the gold nails ever, are you going to have them right away?Here we pick up 15 gold nails for you. Get inspired!
Gold Sands
The glittery sands bring the nails a shiny vibe.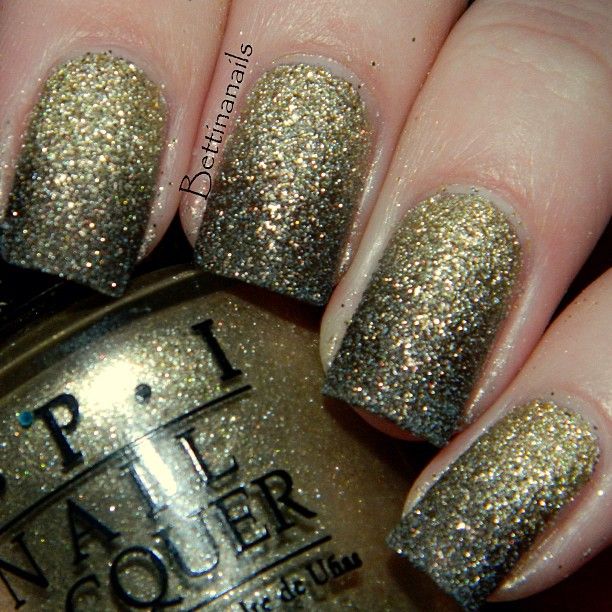 Gold Stamping
The gold stampings are stylish and gorgeous on the nails.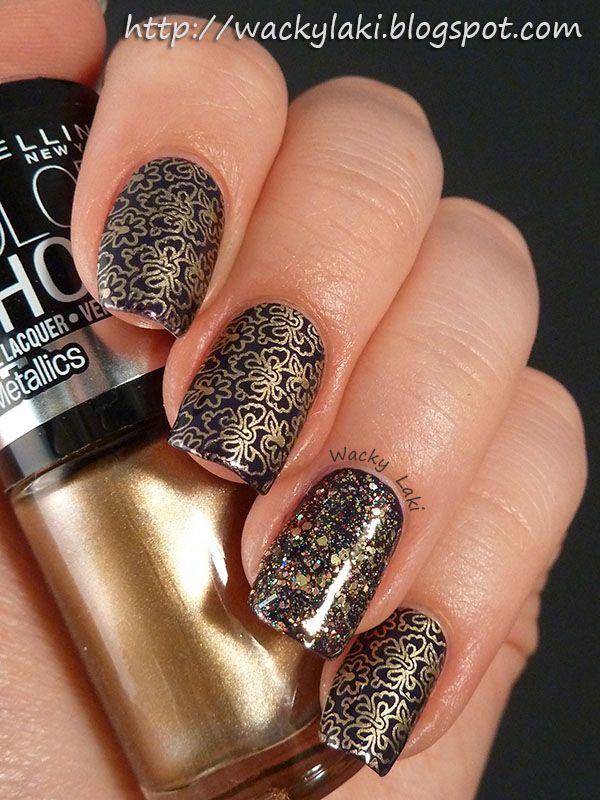 Gold Pictures
The gold pictures are so cute and shiny. The polish is made of several layers, so when it comes to you, you will spend time on putting the cute things.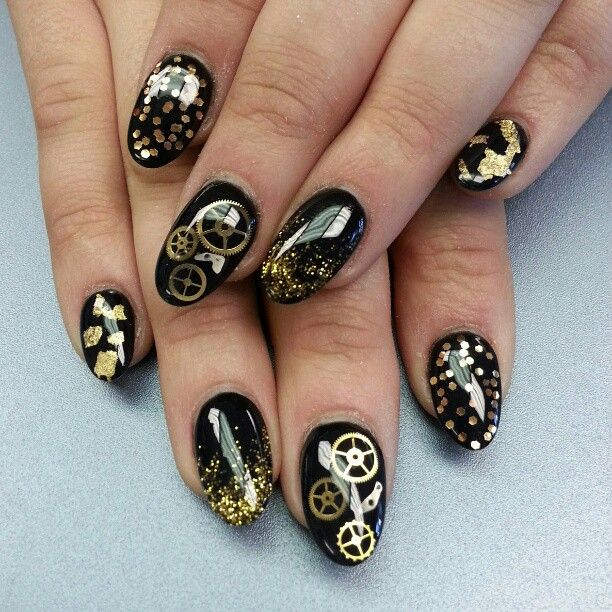 Sparkling Stars
Gold goes well with black and the sparkling stars give a bright look.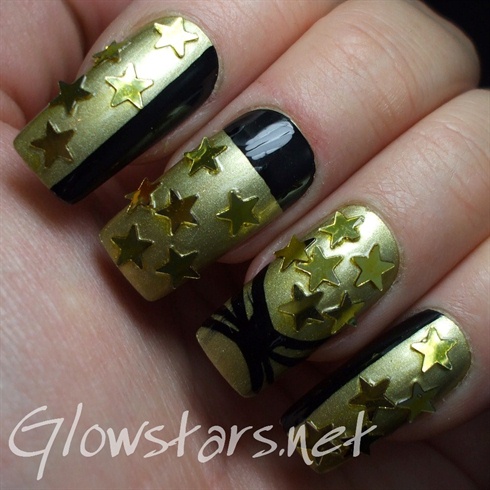 Stylish Nails
The basic color is black while the paints are leopards which are in gold and bright black.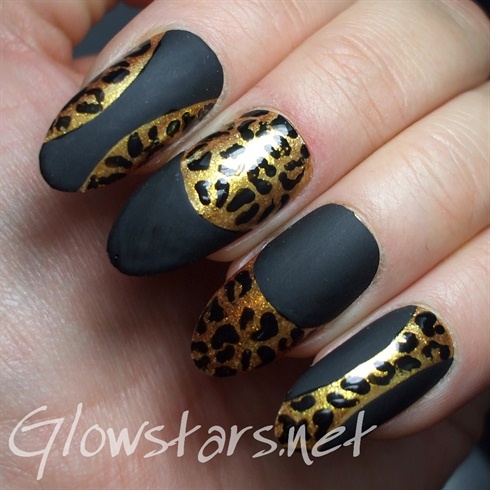 Gold Straps
The gold straps are added to the red nails in order to create a more beautiful look.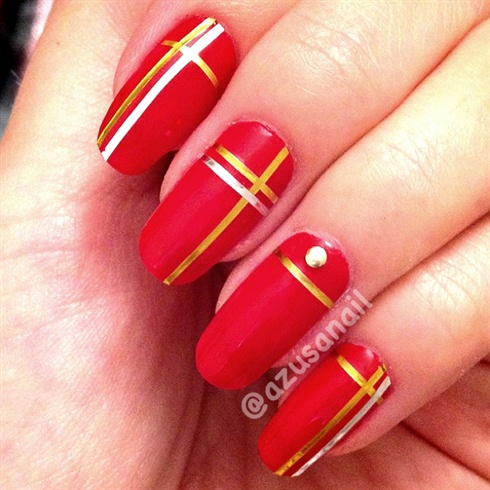 Gold Marble
It's a gold marble polish. The color reminds us of the wrappers of the candies.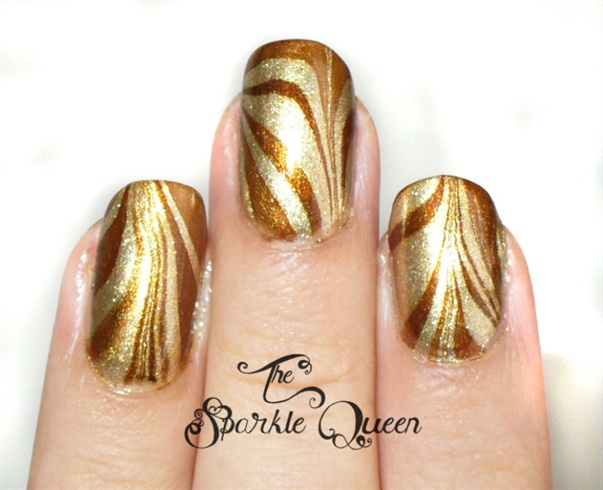 Leopard Nails
The leopard nails are stylish with sands and glitters.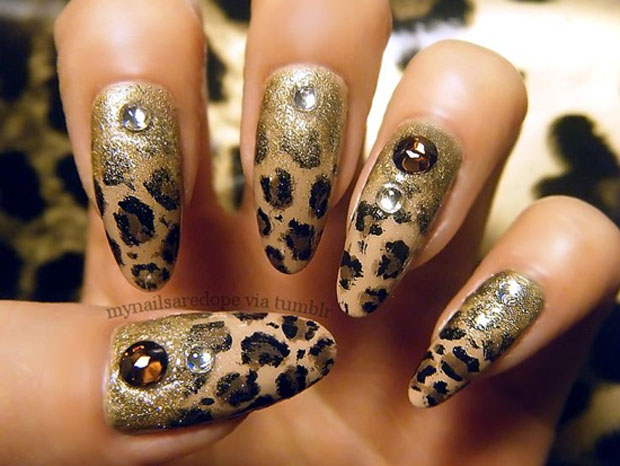 Golden Paints
The polish can pair a long black evening dress well.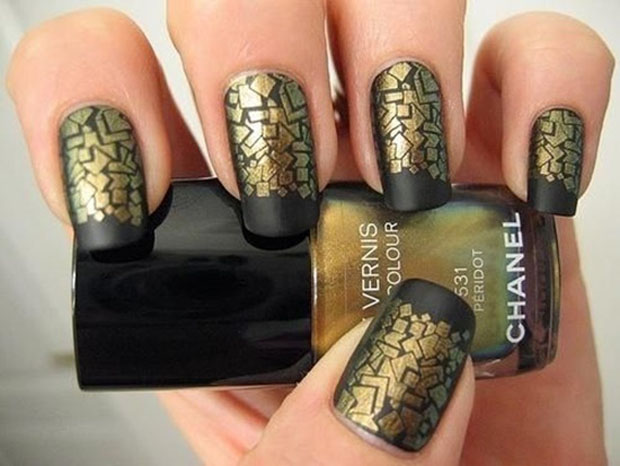 Golden Sequins
It's amazing for you to complete the blue nails with golden sequins.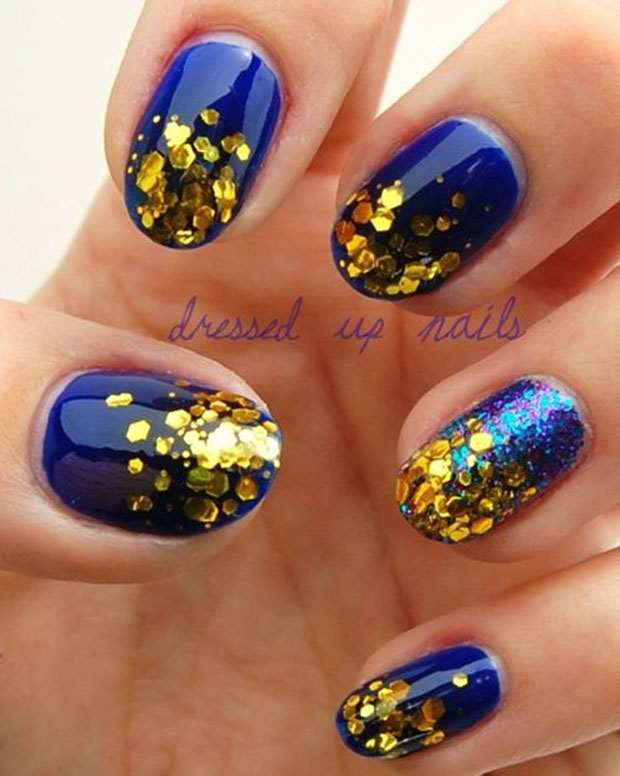 Golden and Red
Dark red and golden can be a couple as well.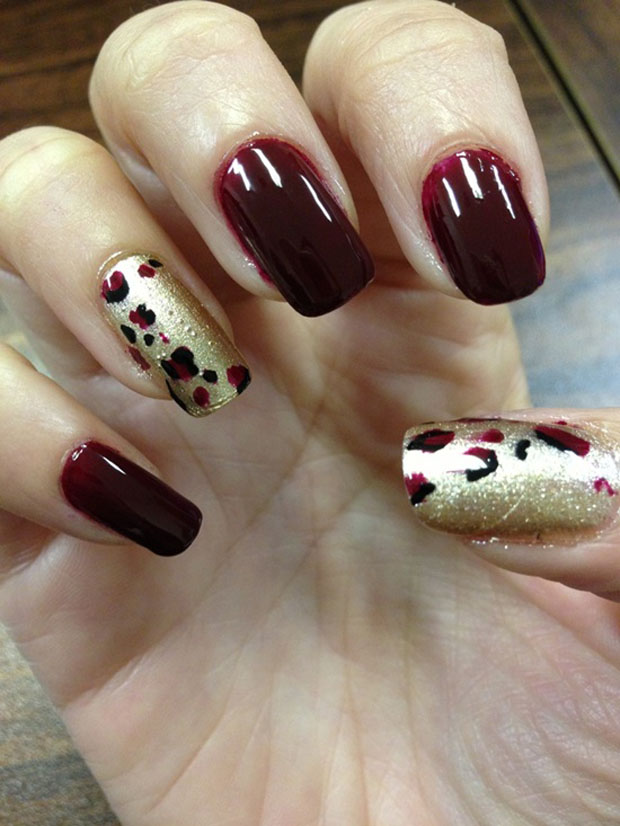 Golden and Grey
The grey nails are so cool with golden accessories.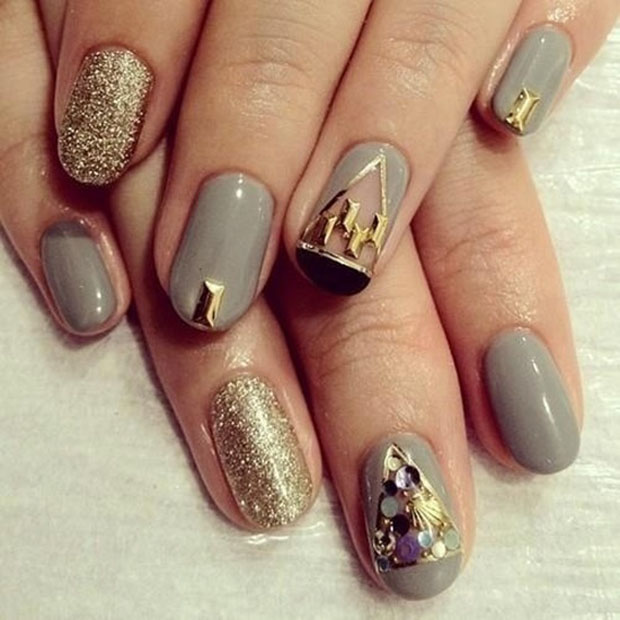 Black Dots
The dots can always make the prettier nails, especially for the golden nails.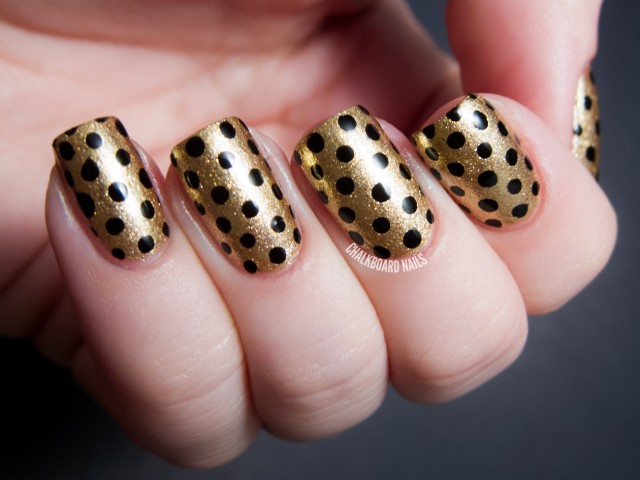 Sparkling Gold
If you don't like any painting, you can choose the sparking gold nails.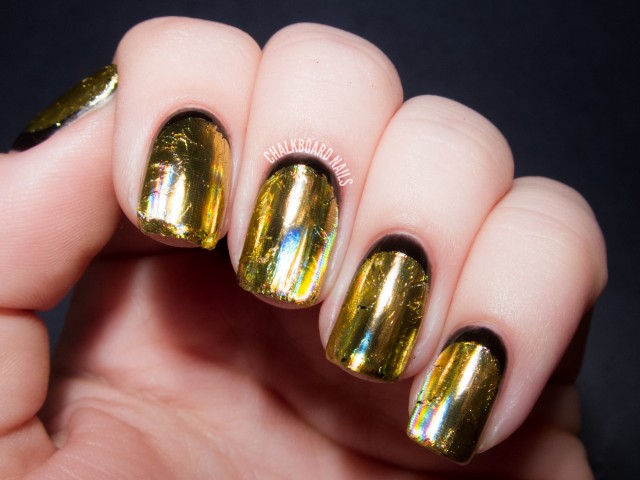 Golden and Black
The polish looks a bit vintage.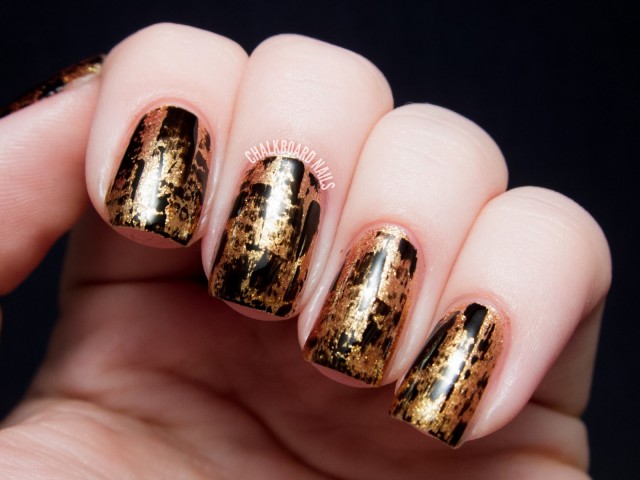 Cracks
The gold cracks polish gives a life to the nails.