16 Great Highlighted Hairstyles
Different hair colors are always being a best way to spice up our hair look in a new season. They can give you a totally different style and look immediately without cutting your hair length. Besides, the bright colored hairstyles can also help to make a bold statement for those young teenage girls. Follow our great highlighted hairstyle ideas below to get an inspiration for your next trip to salon!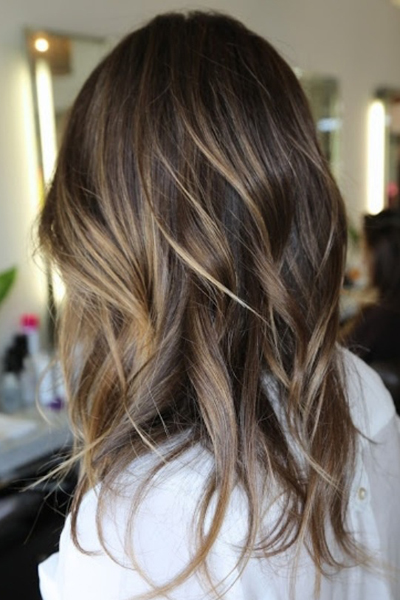 The hottest ombre technique can give your hair a stunning look with the color magic. You can apply it in a subtle way to get a natural style and look.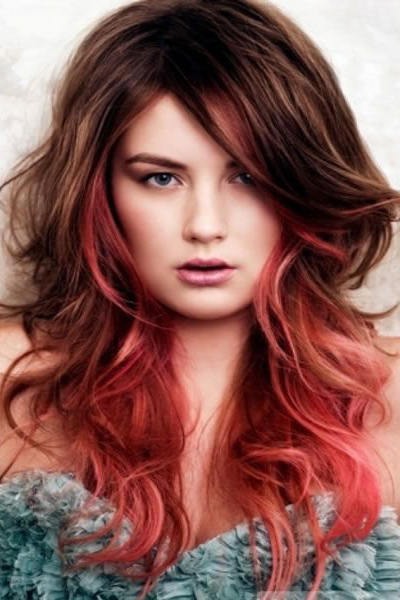 The bright pink color can give an interesting look for your hair. And you can still remain your base hair color while only apply it at the bottom half of your hair.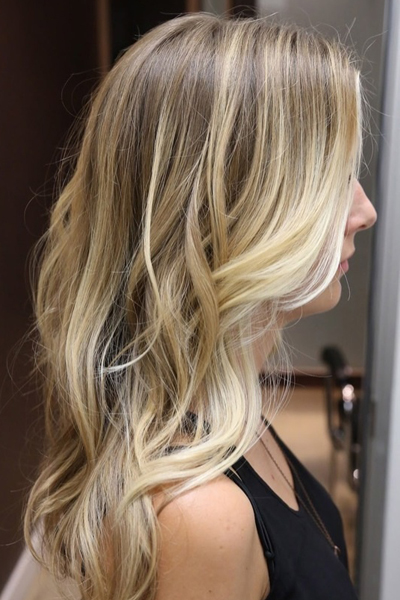 When you place the light highlights mainly at the front part, you will get a quite impressive and stunning look for your final style.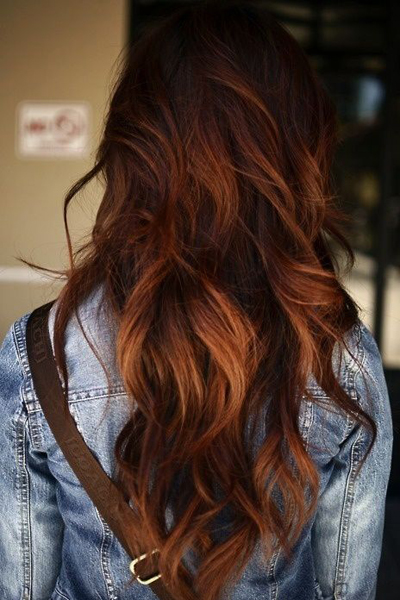 There's a simple way to give your auburn hair a different look with some stylish bright red streaks throughout your hair.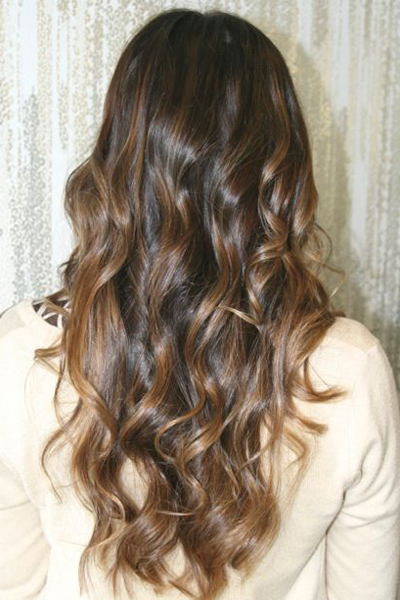 For those long wavy hair girls, caramel highlights are always a best way to give your dark colored tresses a sweet and pretty look.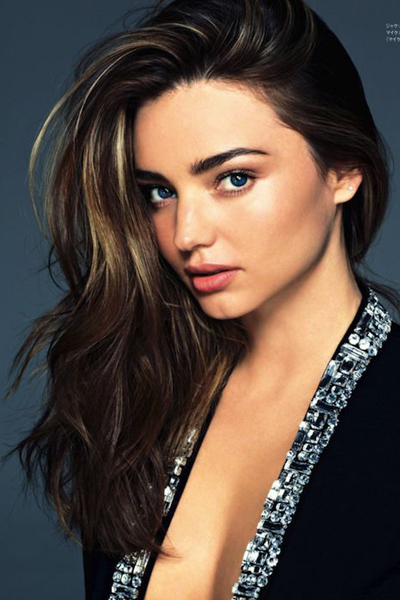 Sometimes, the lighter shaded highlights can help to enhance the features for the wearers when placed at the front part of the head.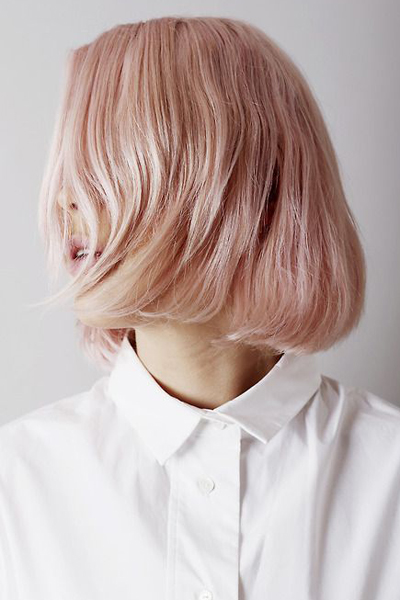 As the pastel colors are being so popular in the fashion trends, we can also wear them on our head. The sugary pastel shades will work perfectly on different hair color bases, especially for those light blond one.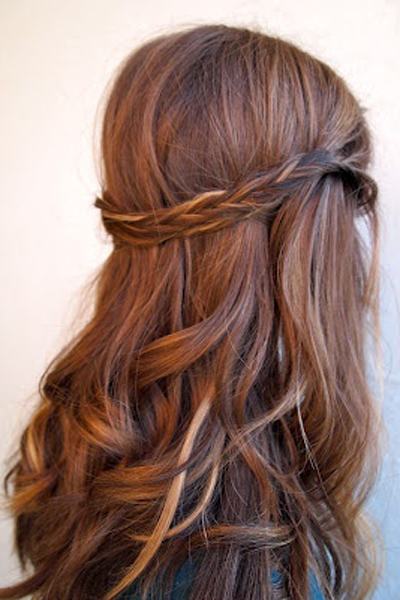 To make your reddish brown hair look more fabulous, you can add some stylish bright blond pieces into them.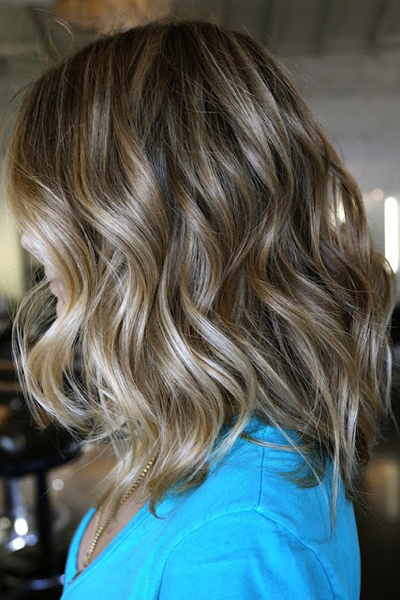 It is easily can be seen that the lighter shaded highlights can bring out a natural and textured look from your mid-length wavy hair.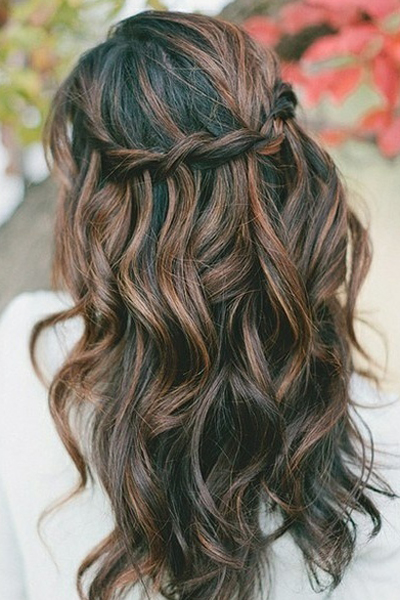 Apart from the usual blond highlights, the brown hair girls can also opt for the hot red streaks. They can give a warm sun-kissed look for your hair.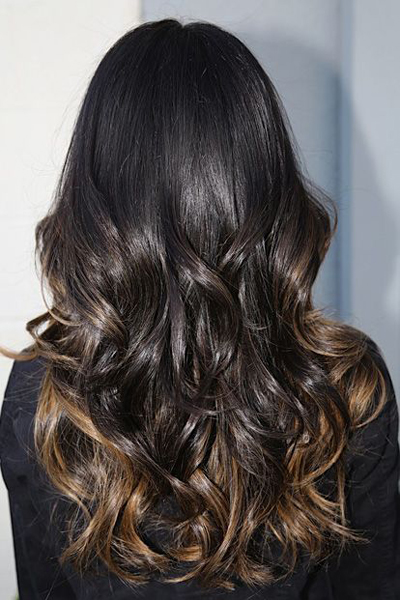 Lighter highlights can create an effortlessly cool look for the wearers. You'd find it interesting and fun when placed at the ends of your hair length.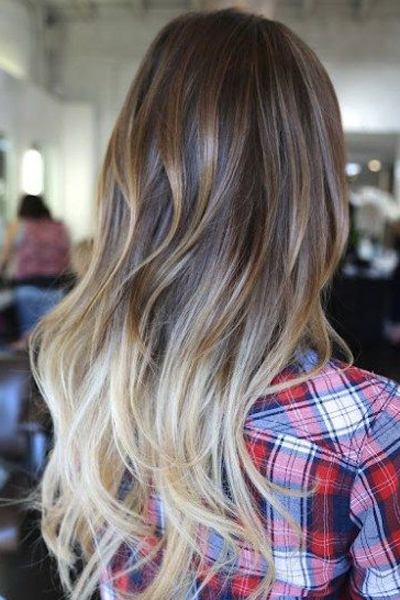 For those long wavy hair girls who want to try out the bleach blond color, it will be a great idea to get started at the bottoms. And it will give a very fabulous look if with a brown top.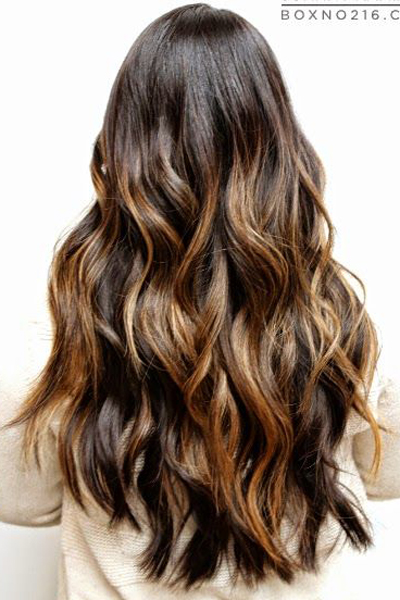 This look reminds us of the hottest ombre hair. You can ask your stylist to create this style at the salon.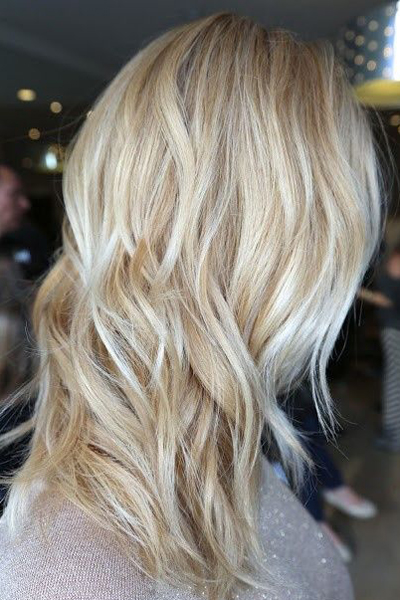 If you are a blond hair girl, this hairstyle can be a perfect choice to give you a fabulous look for the new season. It is really amazing when different blond shades mixed together on your hair.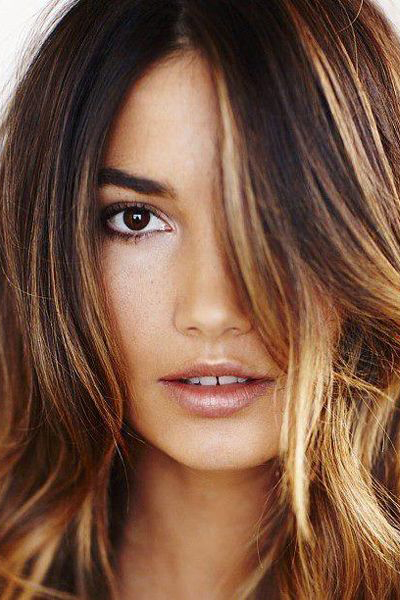 The famous model Lily Aldridge wore her long wavy brown tresses in a beautifully-chic way with the light blond highlights throughout her hair. She reminded us the glamour of brown hair for all girls.
You can find more (highlighted hairstyles) on prettydesigns.com