16 Great Prom Hairstyles for Girls
The prom hairstyles for 2015 will change a lot for women. First of all, you can find that the hair colors tend to be lighter and cooler than before. So it will be a good idea if you want to wear an ash blond hairstyle this year. Then, the chopped haircut is going to become another hot look for women of all age groups. Besides, you can also style you hair into soft curls to keep up with the latest hair trend. Follow us with 16 great prom hairstyles with our pictures below!
Braided Hairstyle for Ombre Hair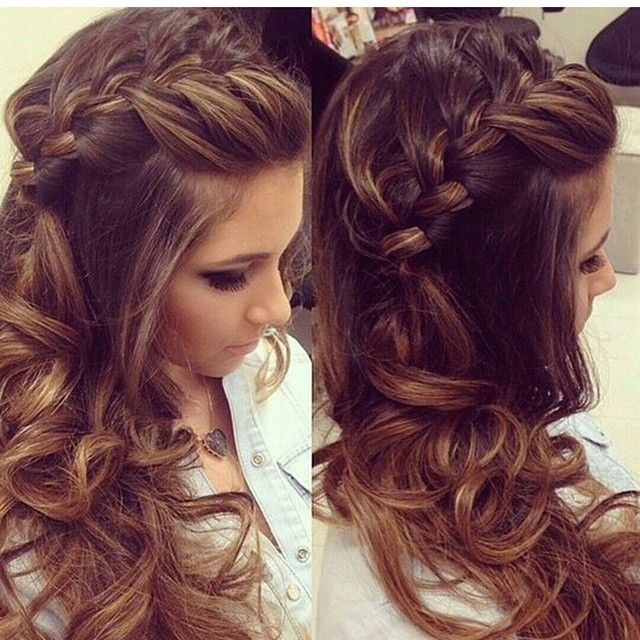 The stylish braided bangs look very fantastic for long wavy hair. It is also being a best way to keep the long front layers out of the face in a hot weather.
Braided Updo Hairstyle for Prom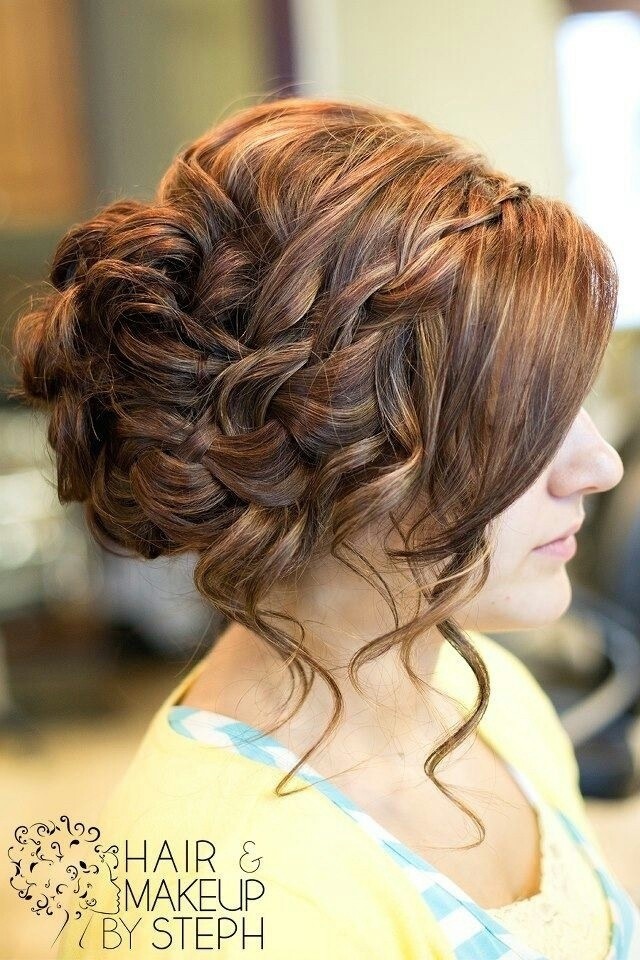 It is a great idea to have an intricate braided updo for the prom look. Leave some long front layers loose to frame your face shape better.
Braided Updo for Prom Hairstyles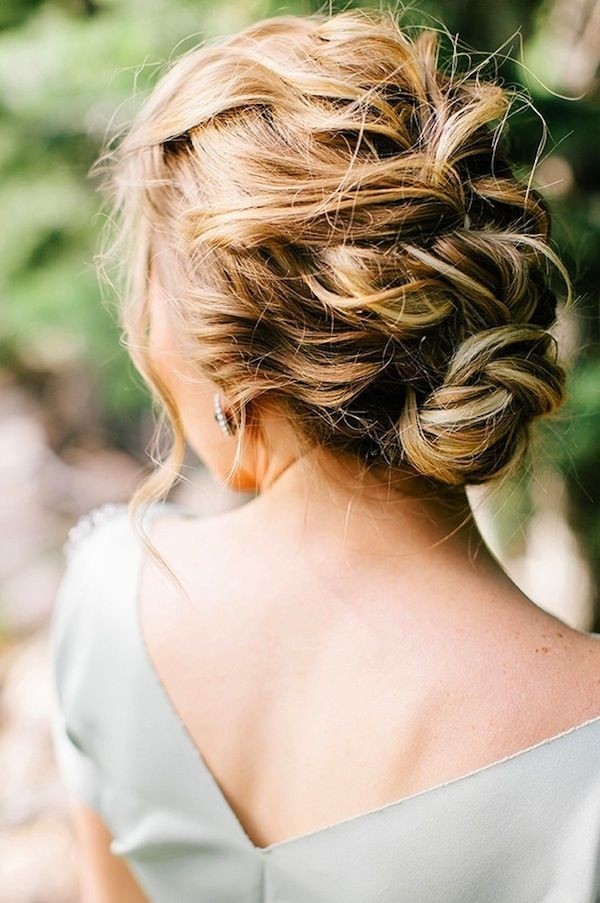 It will be a trendy way to style your hair with ash-blond highlights, as we are all wearing cooler hair shades this year. They can also lighten up your skin tone at the same time.
Half Up Half Down Hairstyle for Curly Hair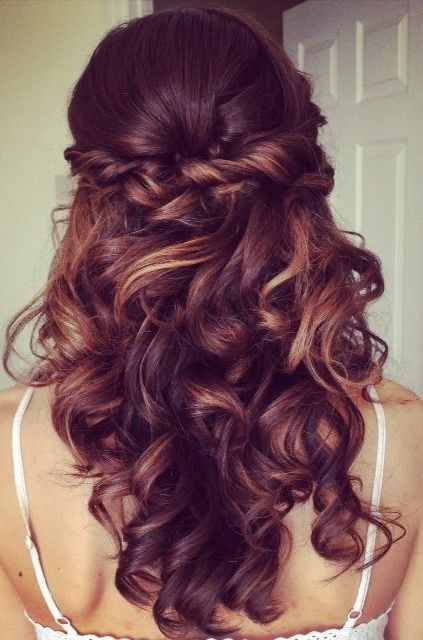 The half up half down hairstyle will look appropriate for all occasions. It can be easily dressed up to help you stand out in a prom or a party.
Half Up Half Down Hairstyle with Braid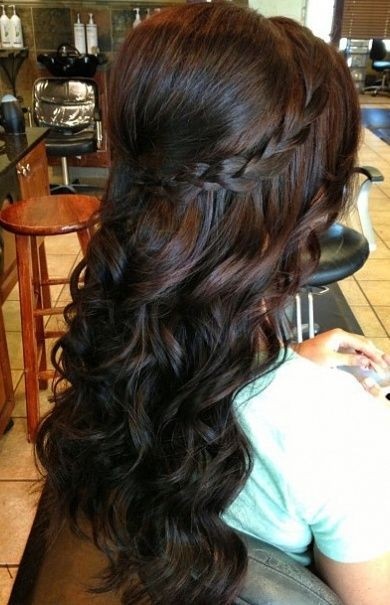 Braids will be able to make your prom hairstyle look interesting and fun. They can also give a better control to the long flowing tresses.
Messy Twisted Updo with Braids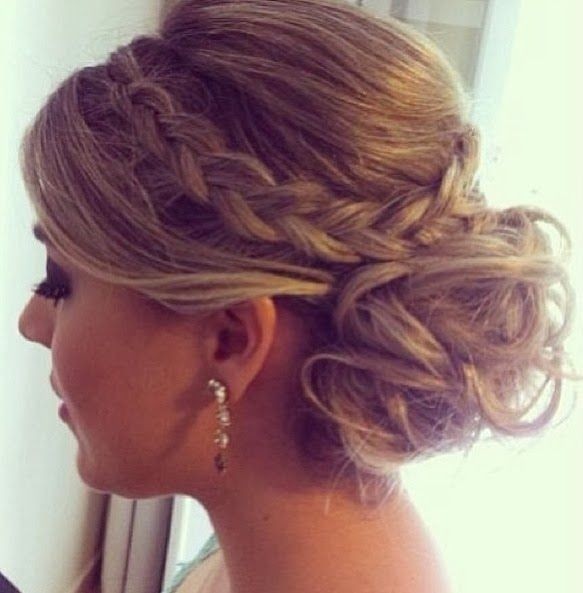 It is an interesting way to make a braid into bun hairstyle for a special occasion. It will create a subtle boho-chic look for the wearers.
Easy Updo Hairstyle for Short Hair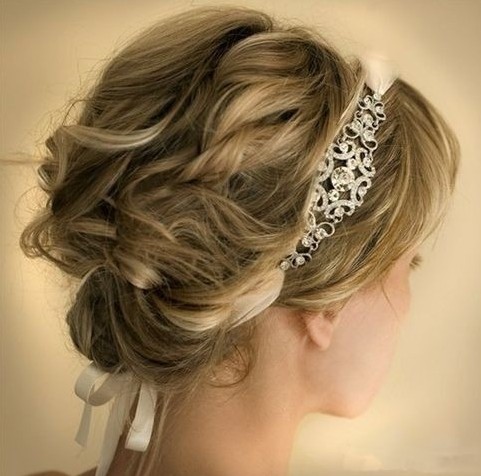 For those girls who are having medium length hair right now, there will be a right updo hairstyle for your choice. It will look much prettier and cuter than on long hair.
Waterfall Braid for Short Curly Hair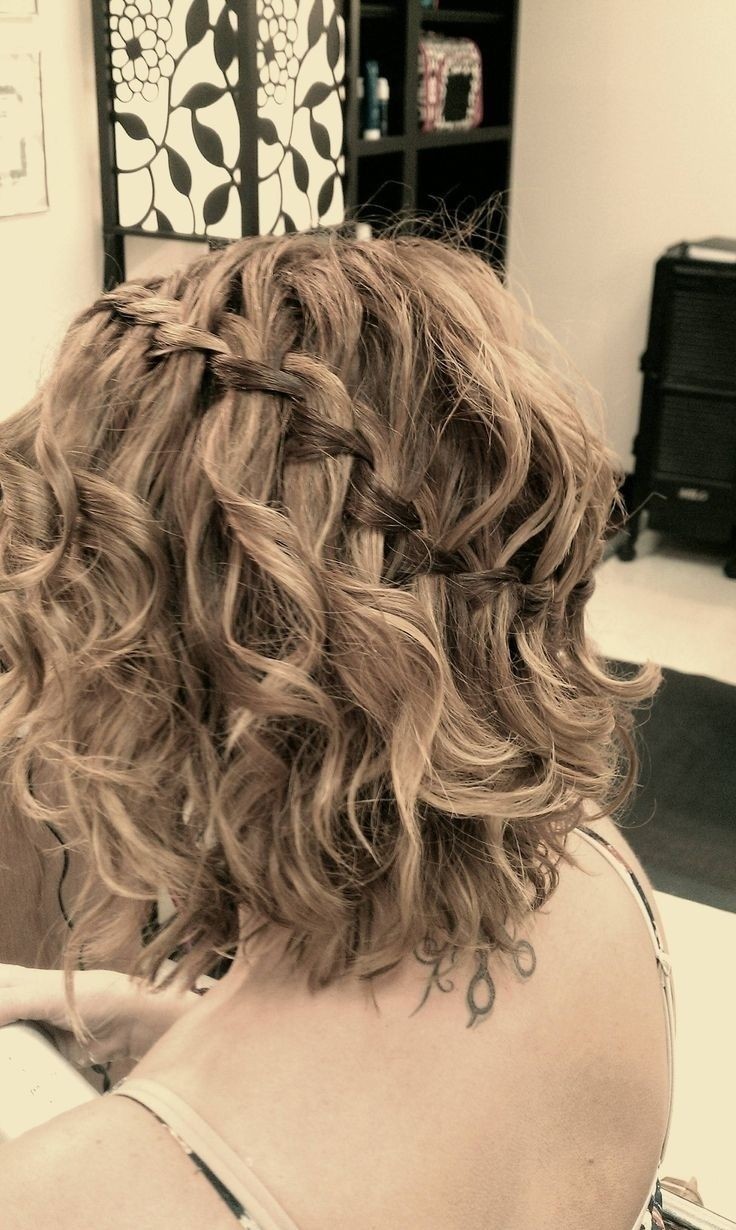 The curly bob is certain to be one of the best hairstyles for 2015. You can create it with a loose braid in a diagonal line for a more special look.
Prom Hairstyle Design for Long Wavy Hair
The loose side ponytail is always being a best choice to create a fabulous prom hairstyle. It can also give added width to your hair look.
Prom Hairstyle Idea for Medium Hair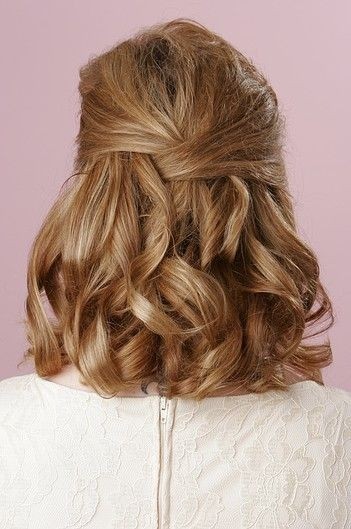 The medium haircut will become more popular for women this year. It allows us to show off our natural textures and movement in a beautiful way.
Trendy Side Ponytail for Prom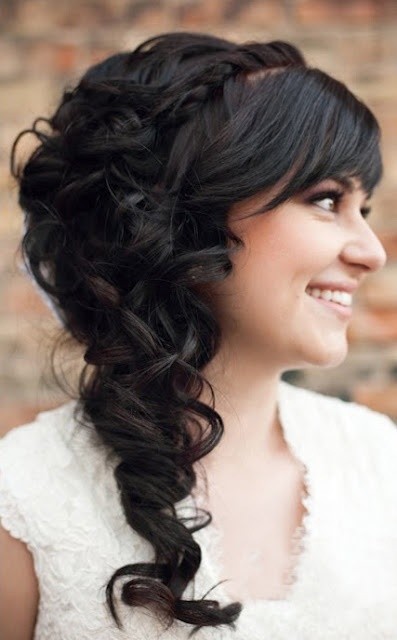 It looks very interesting to style the long curly hair into a side ponytail. You can also wear an embellished headband around the head for more glamor factors.
Twisted Updo Hairstyle for Medium Hair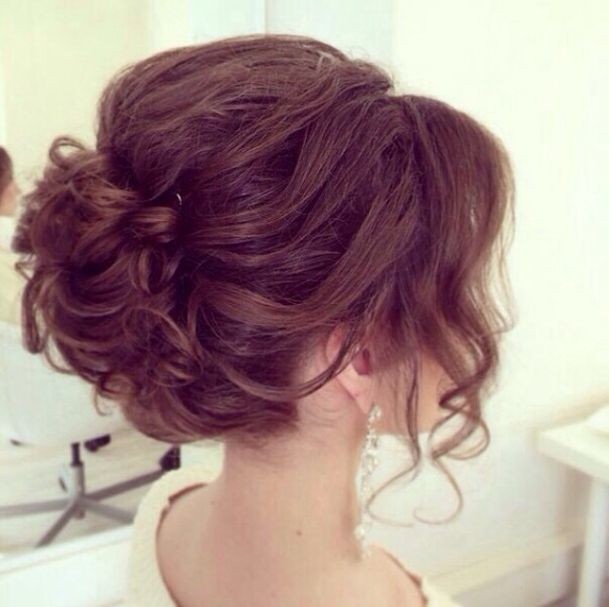 There're many different ways to style the curly hair into fabulous prom hairstyles. You can use elastics or hair pins to achieve that look.
Twisted Updo Hairstyle for Short Hair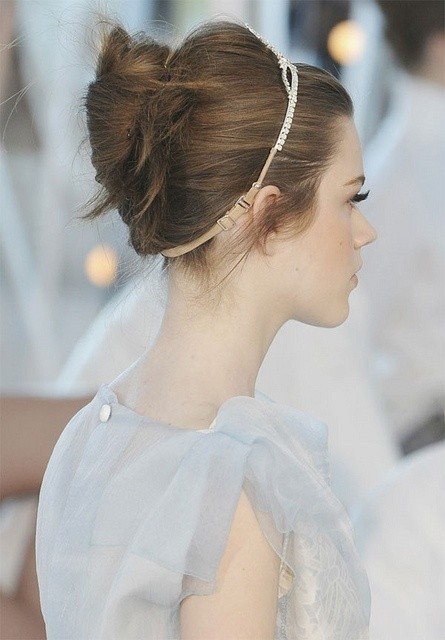 This twisted updo hairstyle is ideal for those girls who love sleek and polished looks of their hair. A thin headband will give better confinement to the short layers.
Beautiful Half Updo for Long Hair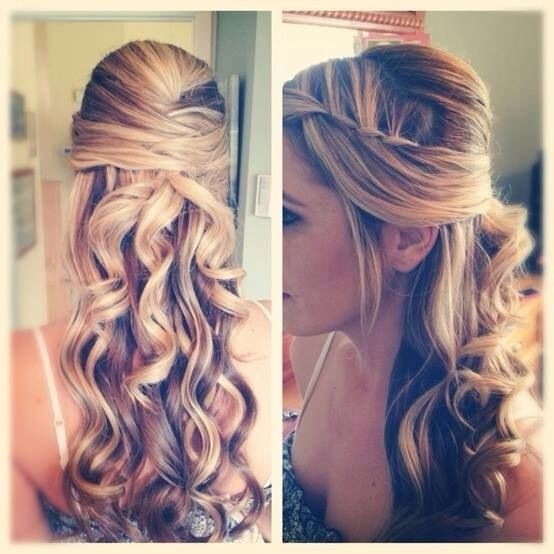 You should really feel lucky to have fine, thick hair, as the hairstyle trends this year appear to have a vintage bouffant shape at the crown.
Waterfall Braid for Prom Hairstyles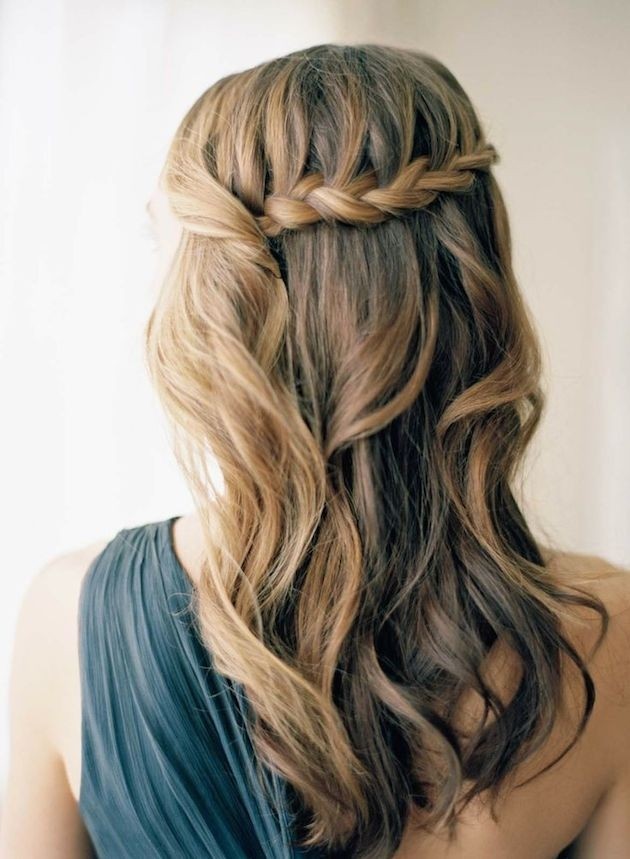 It looks fabulous to create a waterfall braid for an elegant half upstyle. You can add some light blond highlights for added depth and textures to your hair look.
You can find more (prom hairstyles) on prettydesigns.com