16 Pretty and Easy Hairstyles for 2024
There're always some simple hairstyles like ponytails, braids and messy buns that we can wear for every season. If you want to get a more fabulous hair look, you can make little transformations with your creativity. As the new season is coming soon, we'd like to provide you with several great ideas. It will only take you a few minutes in the morning to have a trendy hair for your daily look.
It seems that the romantic braided hair will never go out of the trends for pretty girls. No matter to what kind of hairstyle, a delicate braid is always being able to create a totally new style for your final look. The braided crown can be placed over any hairstyle and make it being more flattering.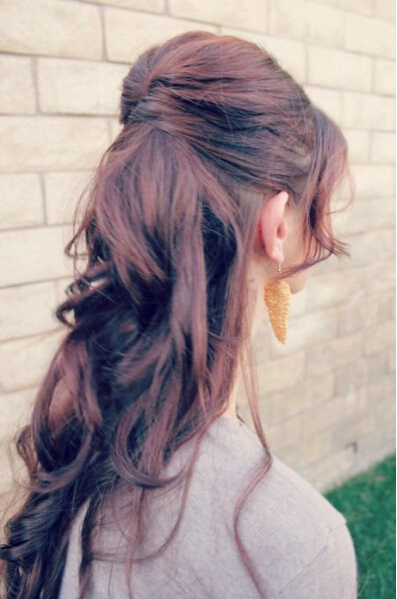 You'd get a surprisingly pretty look when you add some interesting twists into your half-up hairstyle. They can create a boosted volume at the ends and bring out a strong romantic sense for your style.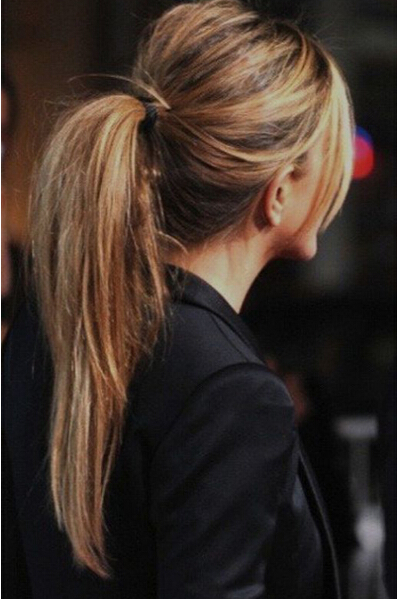 It is very important to create a boosted volume at your crown when making a high ponytail. This trick will give a glamorous look for your simple pony style.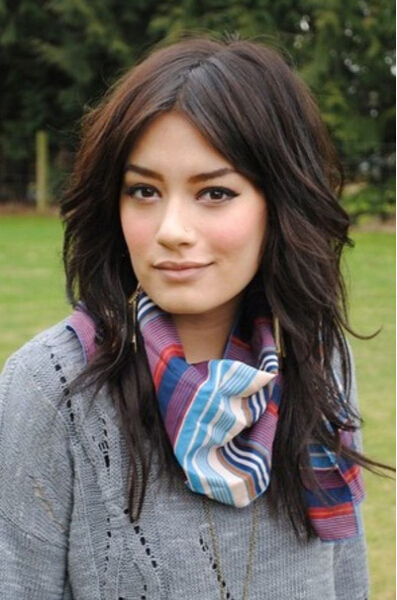 The long layered haircut is always being a priority choice when a woman wants to get a stylish hair look. To avoid a dull long hairstyle look, you can go for all kinds of bangs and short layers.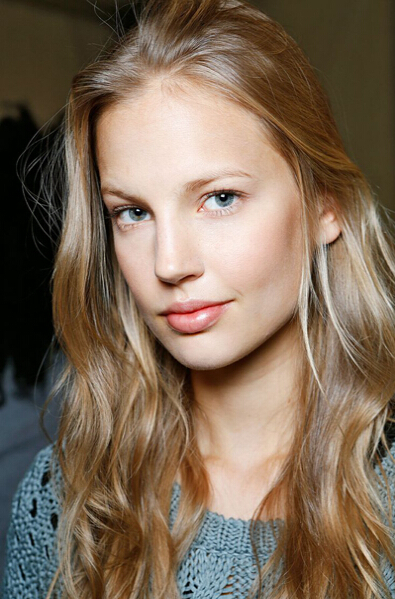 Every girl expects to own glossy, fine-textured hair. It will give us a luscious and healthy look. You would not need a complicated hairstyle to look glamorous but just leave them loose over your shoulders. At last, you may need some serum to keep your hair look shine.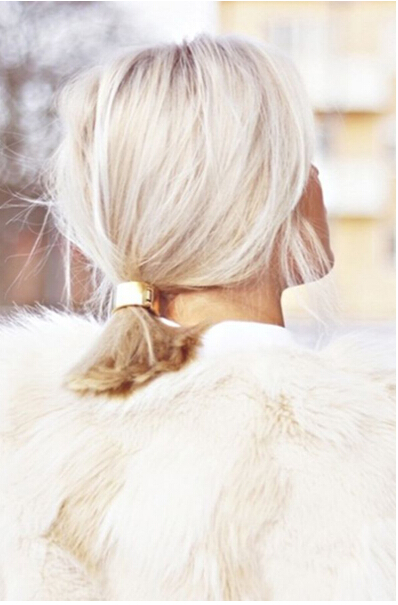 Actually, it is quite easy to give your simple low ponytail a luxurious look by adding a glowing glided hair accessory around the fastener. Its glowing shade can help to give your style another spot of attention.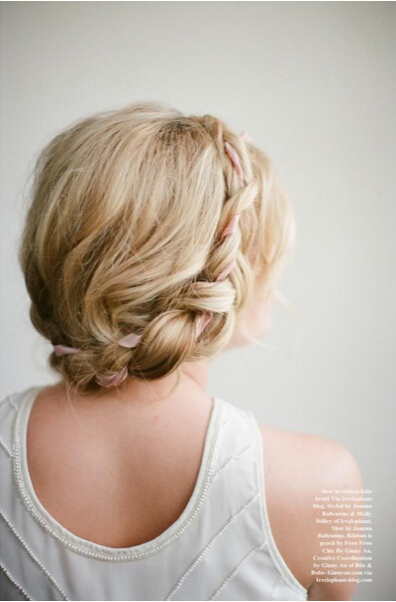 To make your braided crown hair look more beautiful, you can add some pretty colorful hair accessories like silk and ribbons into the twisted strands.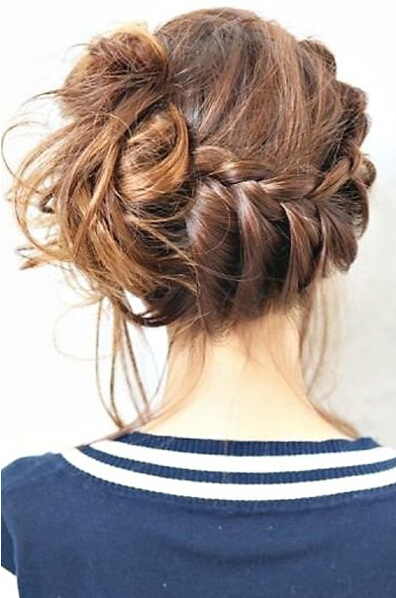 I bet there's no other hairstyle can be more interesting than a twisted braid bun. You can create any flattering shape with your hair. This is also the very reason why we can always see so many kids wearing a fun twisted braid bun.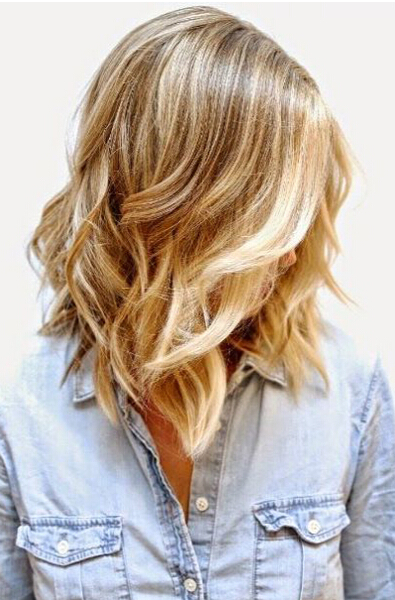 It is also not a bad idea to give your hair a color magic for the new season. Just try out the hottest ombre technique with your medium wavy hair. The shorter lengths layers made this hairstyle look more trendy and stylish.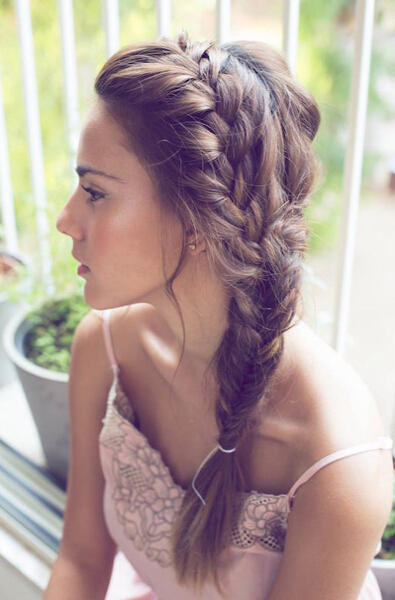 There's an easy way to make a simple pony look stunning, just make a fishtail with your long tresses. It will be able create a special look for your overall style.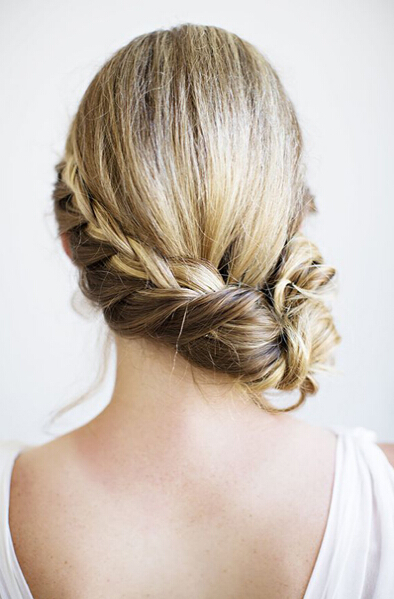 This is an ideal hairstyle for those to-be-brides to have a perfect hair look on their wedding. The classic French braid is being made with a side twisted shape above your one shoulder. And it will make you look so overwhelming with a laid-back style.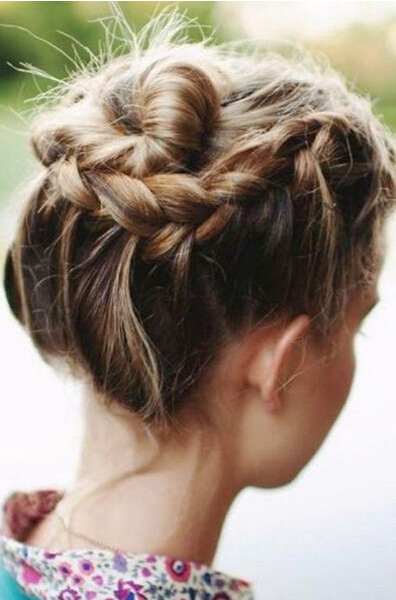 This messy braid bun is made with a flower shape, which will work perfectly for those young teenager girls.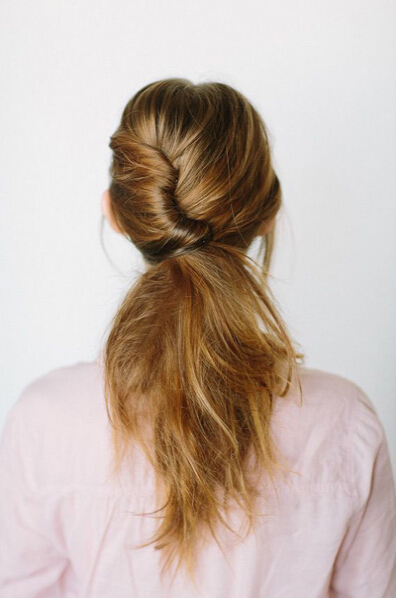 For those busy office ladies, you can make an elegant twisted ponytail to compliment your suit. This hairstyle reminds us of the classy French twist style. Twist one part of your hair over the other and you'll get this pretty hair look.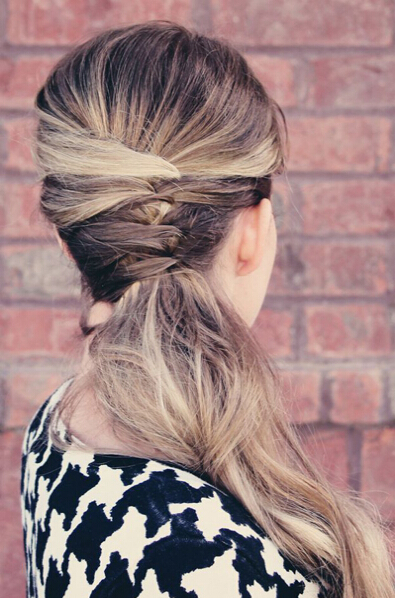 There's a special way to combine braid and ponytail together – a two-strand braid. It looks glamorous yet still with an understated style.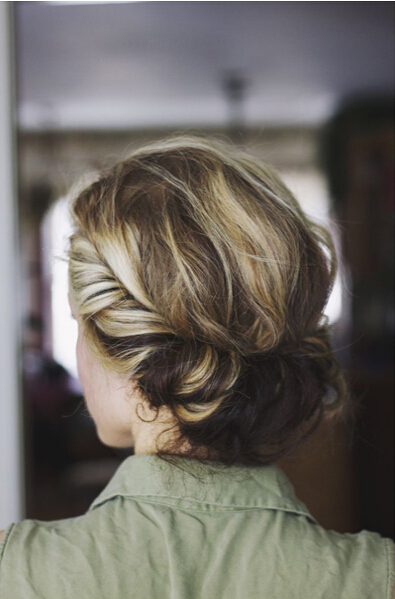 The low bun hairstyle will always stay in trend for women. And you will be amazed when incorporate it with the beautiful two-tone colors.