19 Pretty Long Hairstyles with Tutorials
We all love long hairstyles for their glamorous look. There're many different ways to deal a long hair. You can braid it, twist it or tie it. All of them will definitely make you be the center in the crowd. If you want to make a difference, add a hair accessory if needed. Besides, most of long hairstyle will work beautifully on both straight hair and wavy hair. Scroll down our post to find out more ideas to deal with your long hair!
Pretty Headband Updo Hairstyle Tutorial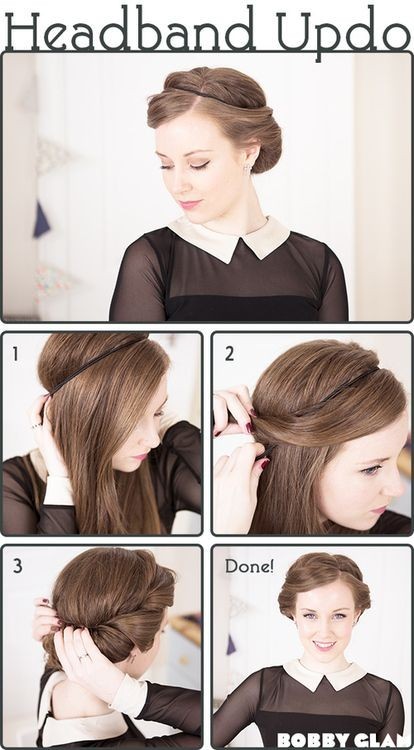 This beautiful headband hairstyle can be made with only a few steps for girls. Place a thin rope over your head and tuck your hair through it section by section. Fix the final shape with bobby pins.
Messy Twisted Bun Idea for Long Hair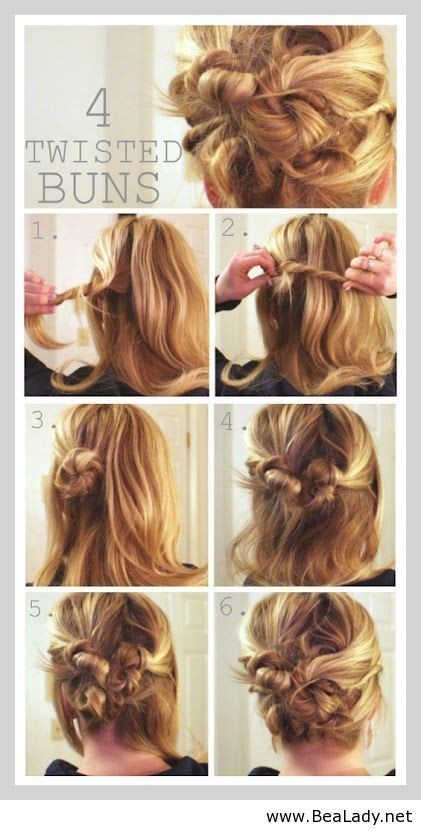 To create this cute updo hairstyle, you'll need to divide your hair into four parts. Twist them tightly one by one and fix the final shape with bobby pins.
Messy High Bun Hairstyle Tutorial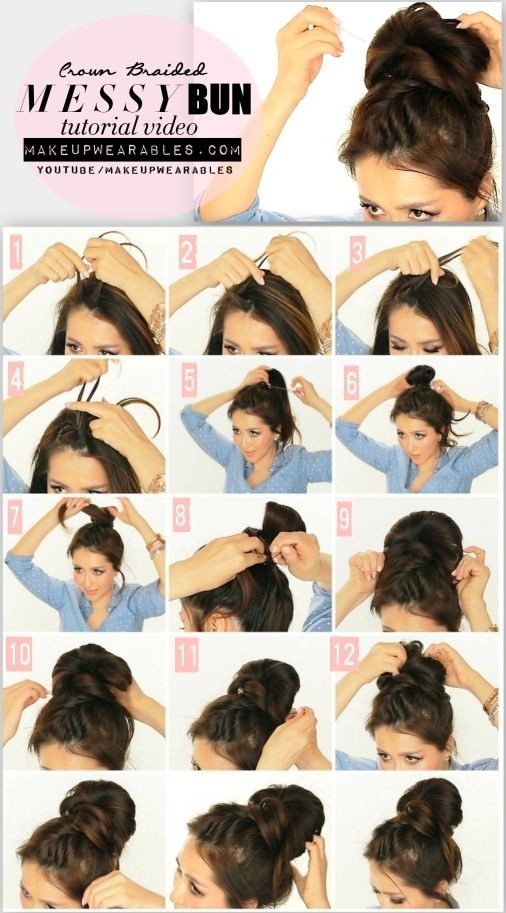 This messy high bun hairstyle is being a great choice for school girls. You can braid your long side bangs first and make the rest of hair into a high bun. Fix the final look with your fingers.
Easy Twisted Bun for Long Hair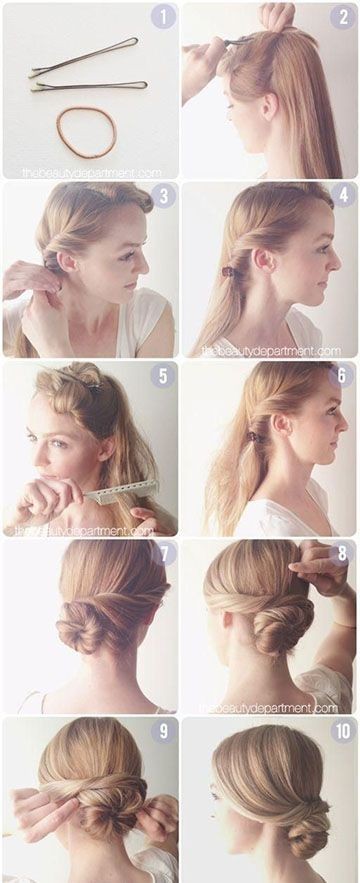 To get this easy twisted bun hairstyle, you should first leave the front part of the right side apart and then make the rest of hair into a chic low bun. At last, wrap the side section around the bun for a finished style.
Easy Low Bun for Everyday Hairstyles

It is very easy to get this messy bun hairstyle by wrapping a low ponytail around its own base. Besides, you can tease up the hair for added volume and fluffy look in your hair.
DIY Curls: How to Rag Roll your Hair

Here's a cost-saving way to make your hair into curls without using a curling iron. You can roll your hair with stripes and sleep with them. Release them in the morning and enhance the curls with hairspray.
DIY Chains Headband for Long Hair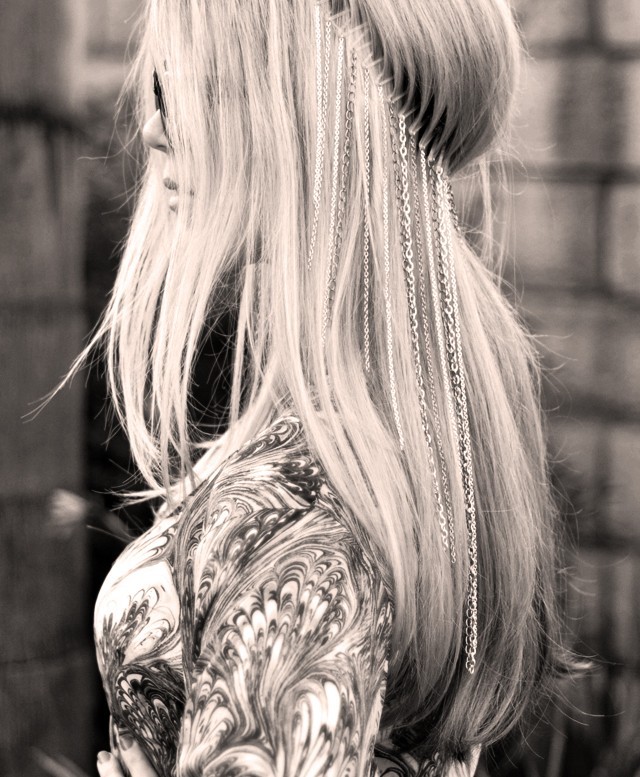 Headbands are the most useful hair accessories for girls. This time, you can wear hanging chains around the head to keep your long tresses in place.
Cute Hair Bow Hairstyle Tutorial

This is a very cute hairstyle for pretty girls. You'll find it very interesting to make a bow with your own hair. Pull your side hair together, tie it and secure with bobby pins.
Cute Braided Updo for Women

This braided updo is being a perfect hairstyle for women to attend any formal event. It looks so stunning with overlapping layers which formed a beautiful flowery shape at the back.
Classic French Roll Hairstyle Tutorial

The simple French roll hairstyle is a perfect choice for mid-length hair. Comb your hair to one side and place bobby pins in the vertical line. Roll the hair slowly and tuck the ends inward. Fix with hair clips.
Braid into Bun Hairstyle Tutorial

Here's a flattering way to update your donut bun hairstyle with a side braid. You can add some beautiful flower as you like.
Boho Braided Side Bun Tutorial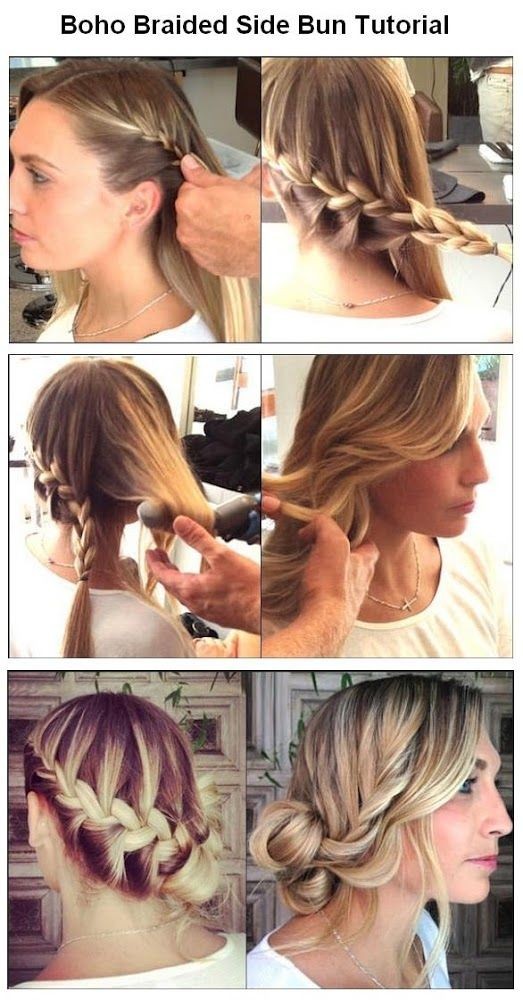 This boho braided side bun is made up of classy French braid at one side, while the other side is styled with big waves that is being twisted into the braid altogether.
5 Minute Updo Hairstyle for Long Hair
This is a stunning braided bun hairstyle that every girl can make it in only 5 minutes. Make a low ponytail, braid it and tuck it above the hair band. You can control the tightness as needed.
Vintage Updo Hairstyle Tutorial

This is a beautiful updo hairstyle for women. It is made into a polished look and can be worn for both formal and informal occasions.
Side Fishtail Braid Hairstyle Tutorial

This hairstyle is a perfect combination of the French braid and fishtail braid. It looks so stunning and will work beautifully on both straight hair and wavy hair.

How to apply clip-in hair extensions

How to do a high ponytail with hair extensions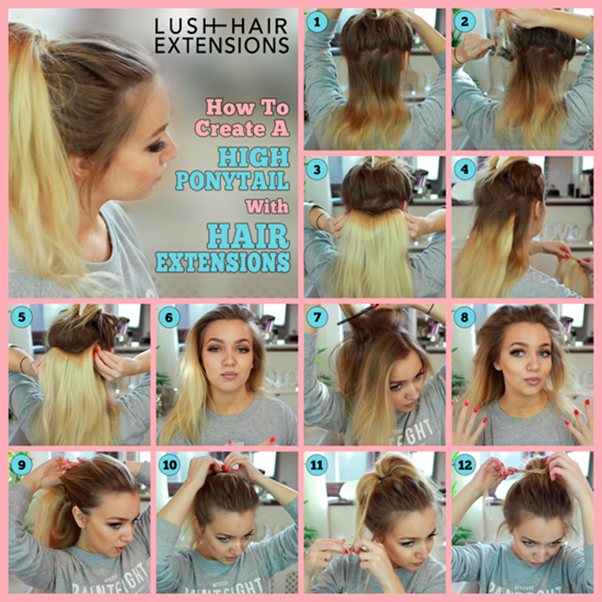 Hollywood vintage waves with clip-in hair extensions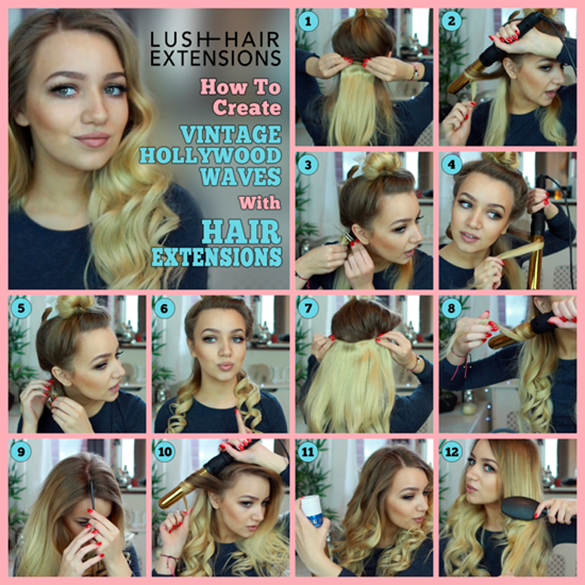 You can find more long hairstyles with tutorials on prettydesigns.com