16 Stunning Wedding Hairstyles
Wedding hairstyle doesn't always need to be well-managed but still looks very chic for brides. You can incorporate loose braids, stylish knots or twists into your bridal hair look. Besides, all kinds of hair accessories like flower pins and pearl chains will act as another spot of attention for a perfect wedding hairstyle. To get a more wonderful effect, you can even use a real flower above your twisted bun. Follow us with these beautiful wedding hairstyles below!
Some girls may like to wear a romantic bohemian hair for their wedding hairstyle. You can try this messy-chic braid with a flower crown around your head.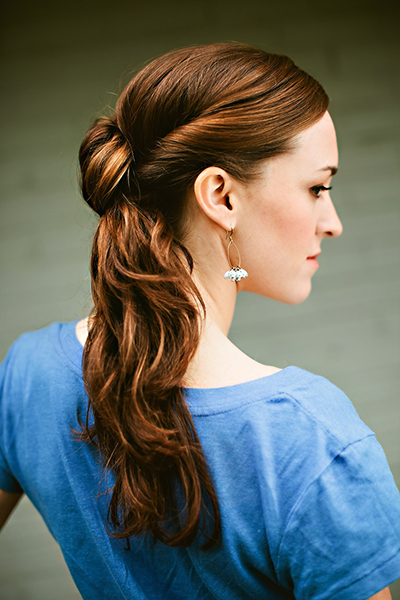 You can twist your simple ponytail inside to create a voluminous shape around the crown, which will be able to add a vintage touch into your final style.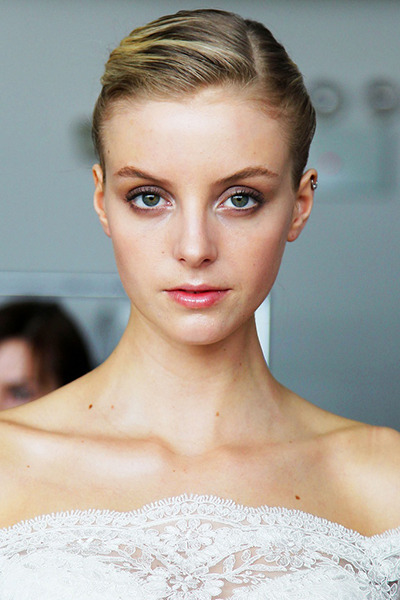 The stylish slicked back style will never stepped out of the trends for women. You can style one with a deep side part for a perfect wedding hair look.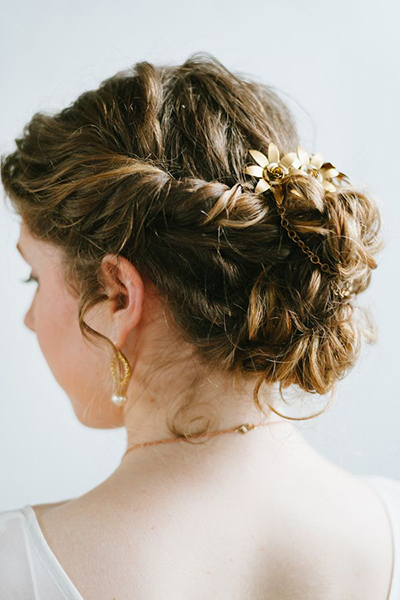 The messy styled twisted bun will look perfect and chic for those curly hair girls.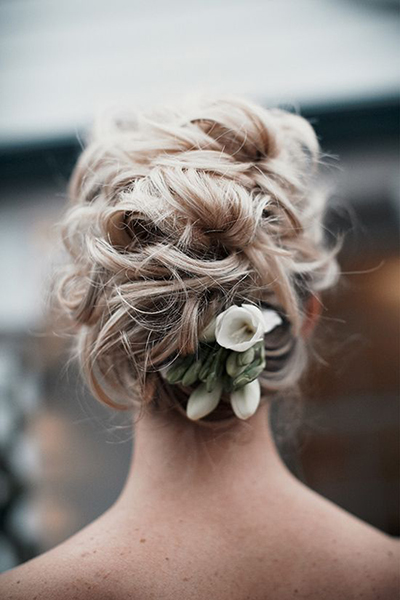 This messy-chic twisted updo will look wonderfully chic for all brides with a real flower into it.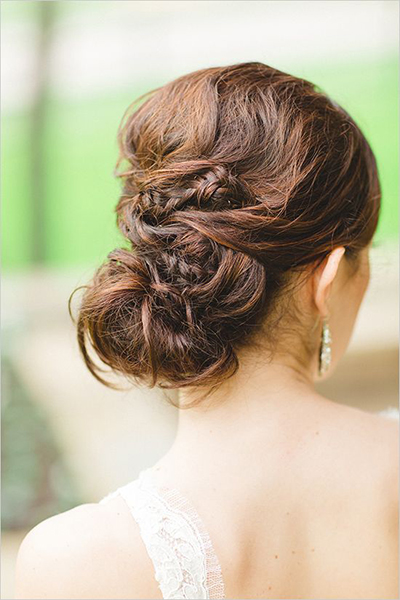 To make a difference to the twisted bun, you can add some interesting tiny braids into your beautiful strands.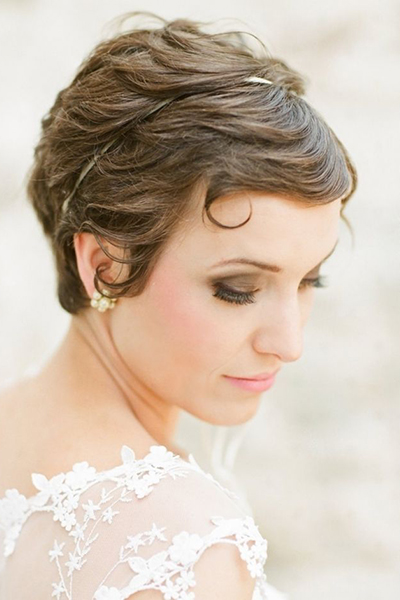 We've also got a perfect wedding hairstyle for short hair girls – the pixie cut. You can use a thin headband to compliment your simple wedding hair look.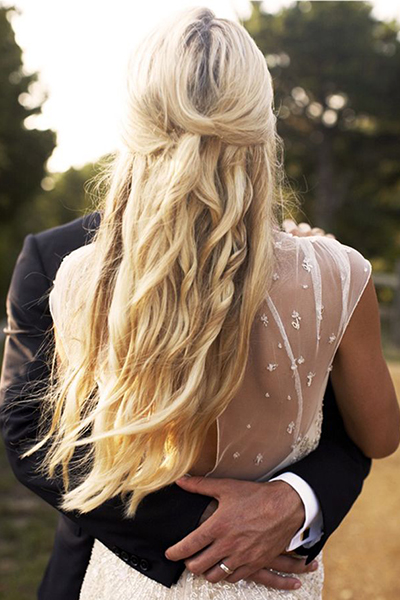 Pull your front sections back and pin them in place at the center of your head while leaving the rest of your hair loose at the back.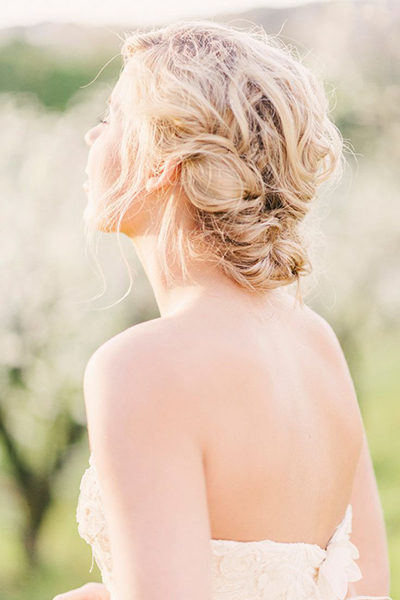 We all have to admit that the loose waves and curls will make the twisted bun look more fabulous and wonderful.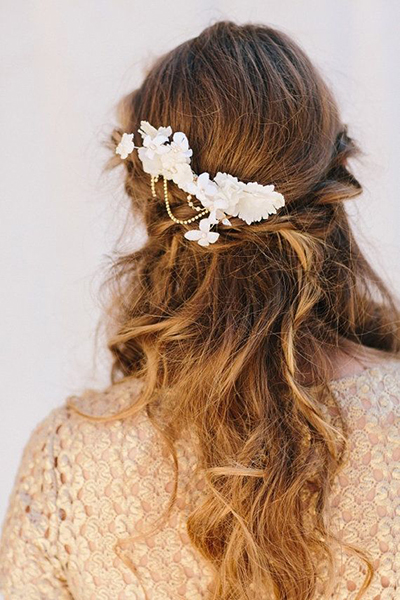 Hair accessories can make our plain hairstyle look prettier with their lovely styles.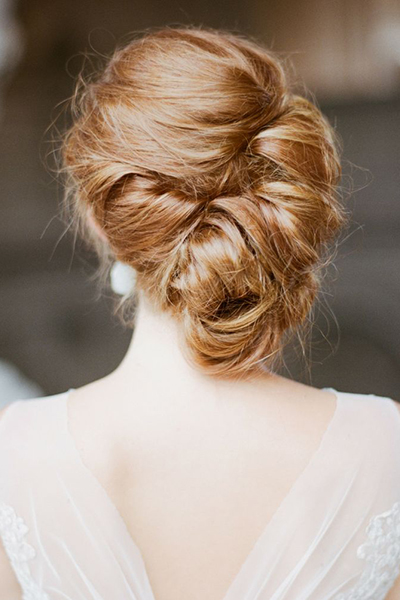 Sometimes, the stylish side updo can bring out a more beautiful and gorgeous look than the directly center one.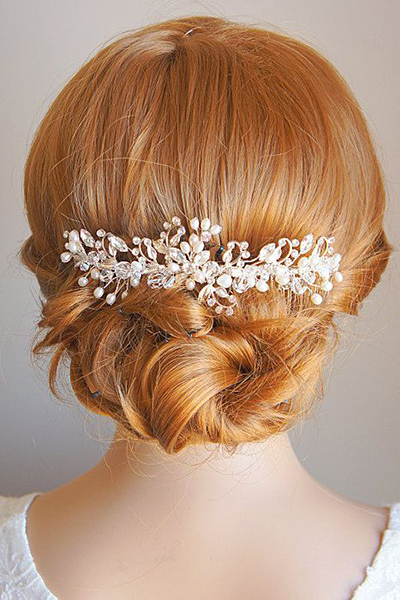 A pretty hair accessory like the diamond pin can add another spot of attention for your glamorous wedding hairstyle. You can place it above the base of the low bun.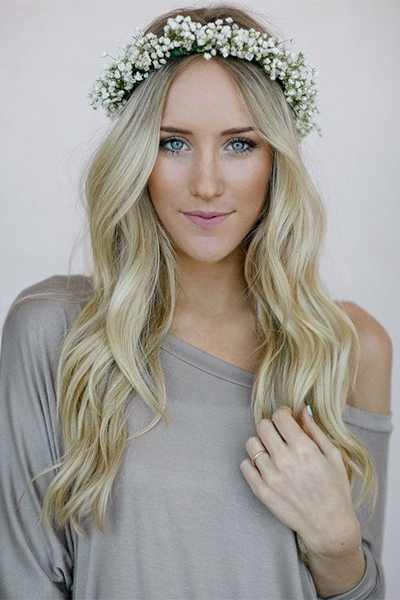 If you are a girl with long, fine-textured hair, there will be no need for you to do any tricks on your hair. Just leave it loose at the back and add a beautiful flower crown over your head.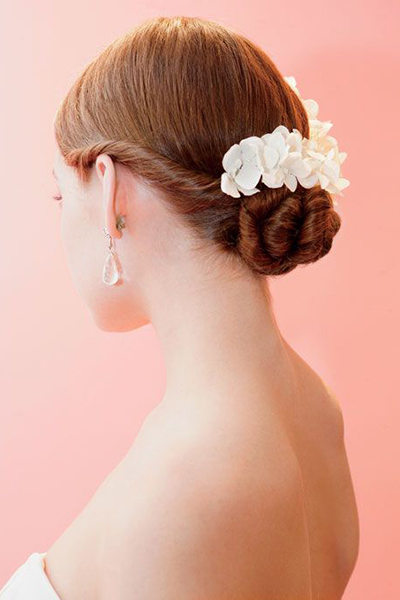 This sleek twisted bun looks very chic and elegant with some pretty flower accessories into it.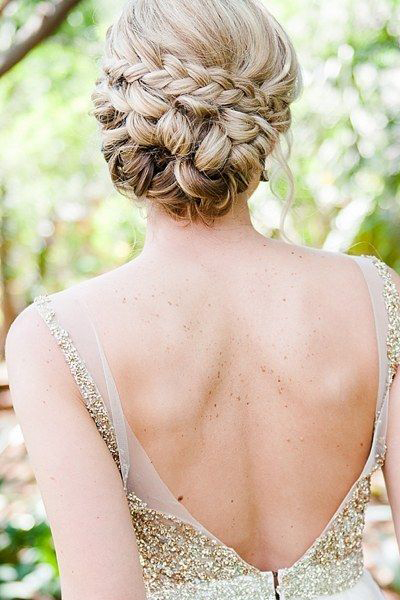 Braids can make for a stunning wedding look along with a tousled knot around your nape.
You can find more (wedding hairstyles) on prettydesigns.com