17 Black Turtleneck Outfit Ideas You will Try this Winter
Winter fashion is all about finding the perfect balance between staying warm and looking stylish. One of the key staples for the cold season is undoubtedly the turtleneck sweater. Its versatility and comfort make it a must-have item in any winter wardrobe. In this post, we'll delve into various outfit ideas centered around turtlenecks, focusing particularly on black turtlenecks, to inspire your winter fashion choices.
The Timeless Black Turtleneck
A black turtleneck is more than just a basic piece; it's a fashion statement in itself. This item has long been a favorite due to its simplicity and elegance. It's easy to style, incredibly versatile, and suitable for almost every occasion. Whether you're aiming for a casual look for a day out or a more sophisticated ensemble for an evening event, the black turtleneck can be the foundation of your outfit.
Pairing with Trench Coats
One classic way to style a black turtleneck is by pairing it with a trench coat. This combination not only keeps you warm during chilly days but also adds a layer of chic sophistication to your look. Opt for a neutral-colored trench coat for a more traditional style, or make a statement with a bold, brightly colored one. This pairing works great with both jeans for a casual look and trousers for a more formal setting.
Skirts and Turtlenecks: A Match Made in Heaven
Turtlenecks and skirts are a timeless duo. For a more feminine look, pair your black turtleneck with a midi or maxi skirt. This combination works well with different types of skirts – be it a flowy A-line, a figure-hugging pencil skirt, or even a playful pleated design. Add a pair of tights and boots, and you have an outfit that's both stylish and winter-appropriate.
Turtlenecks and Trousers
The versatility of black turtlenecks extends to pairing beautifully with a variety of pants. For a sleek, modern look, try wearing your turtleneck with a pair of tailored trousers or high-waisted jeans. This look can be dressed up with heels or made more casual with a pair of sneakers or ankle boots.
Layering with Jackets and Blazers
Layering is key in winter fashion, and a black turtleneck works wonderfully as a base layer. Pair it with a blazer for a professional and polished look, perfect for the office. Alternatively, for a more relaxed style, layer your turtleneck under a bomber or denim jacket.
Accessorizing Your Turtleneck
The beauty of a black turtleneck lies in its simplicity, which allows for a wide range of accessorizing options. Statement jewelry like chunky necklaces or large earrings can add a pop of personality to your outfit. Scarves, be it chunky knits or silky patterns, also complement turtlenecks beautifully, adding both warmth and style.
Over Sized Turtleneck and Black Dress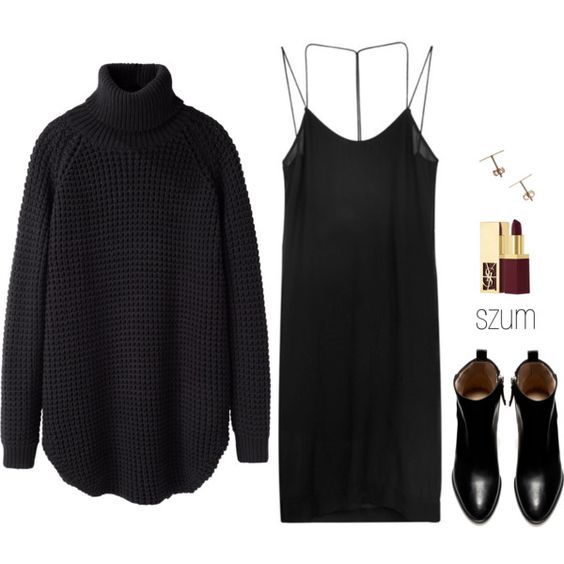 Black Turtleneck, Black Pants and Oxford Shoes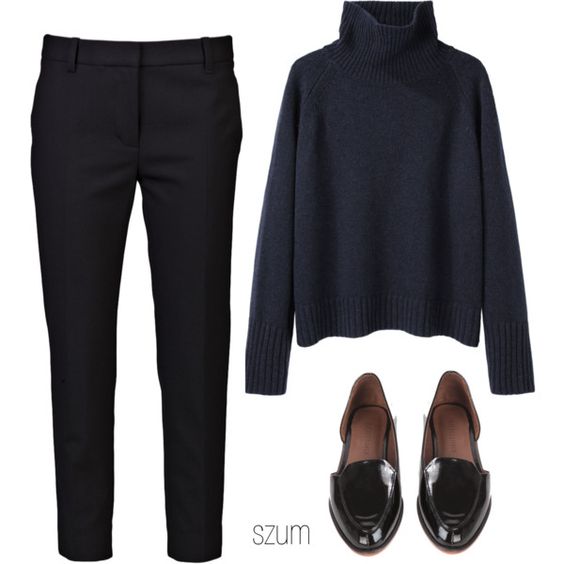 Black Turtleneck and Leather Skirt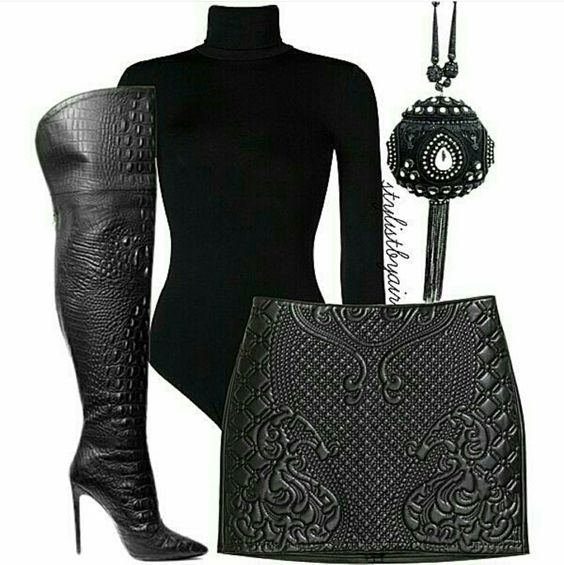 Black Turtleneck and Camel Pants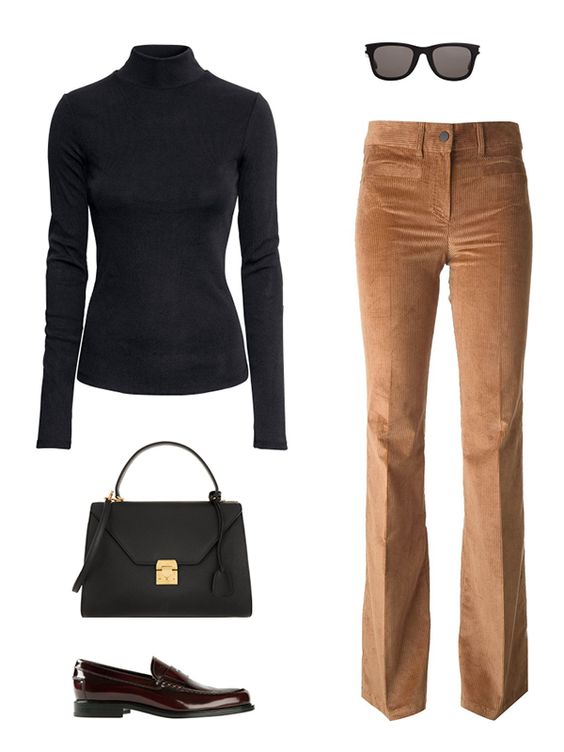 Black Turtleneck and White Coat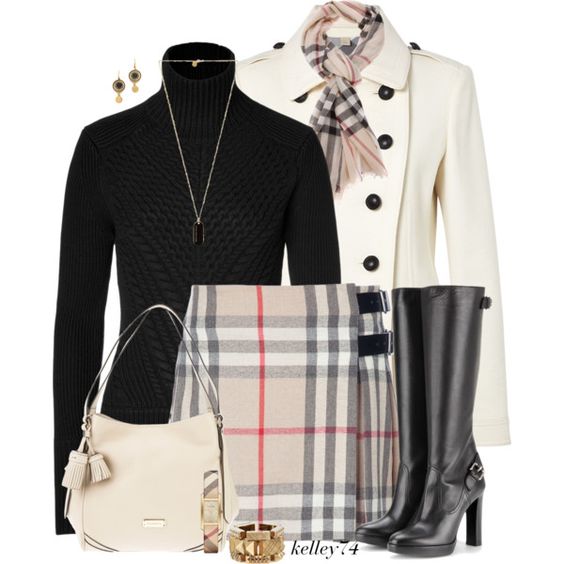 Black Turtleneck, Jeans and Flats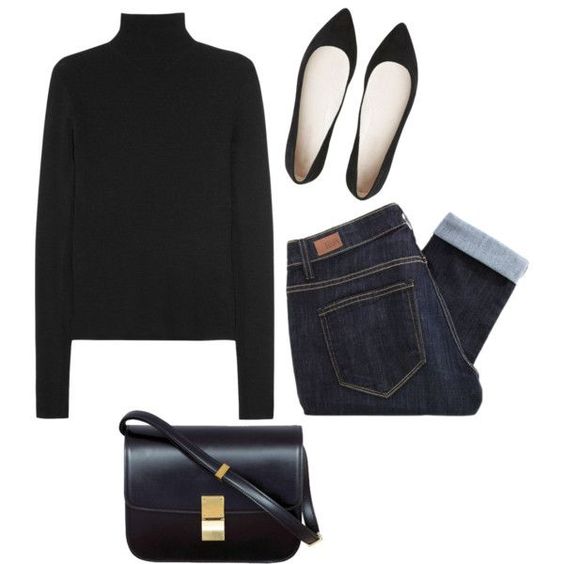 Black Turtleneck, Black Pants and Camel Coat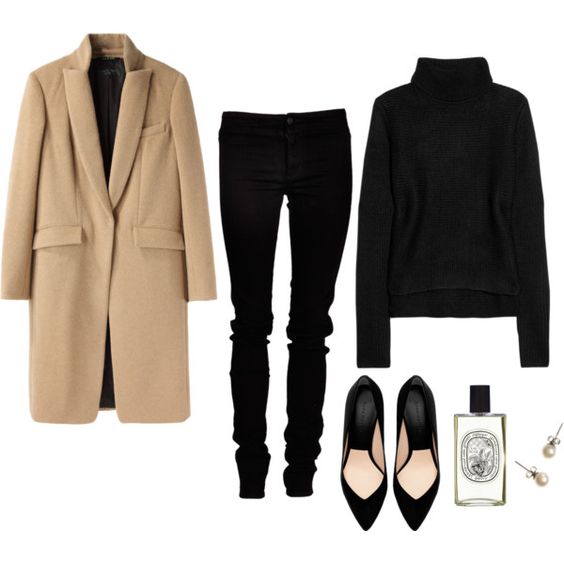 Black Turtleneck and Black Jeans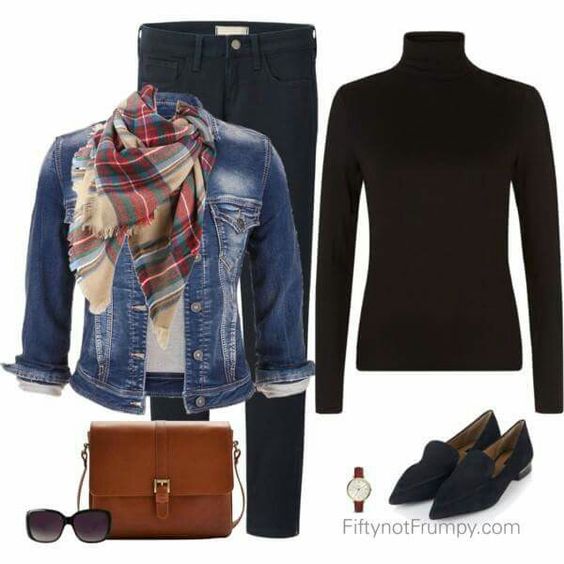 Black Turtleneck and Skinny Jeans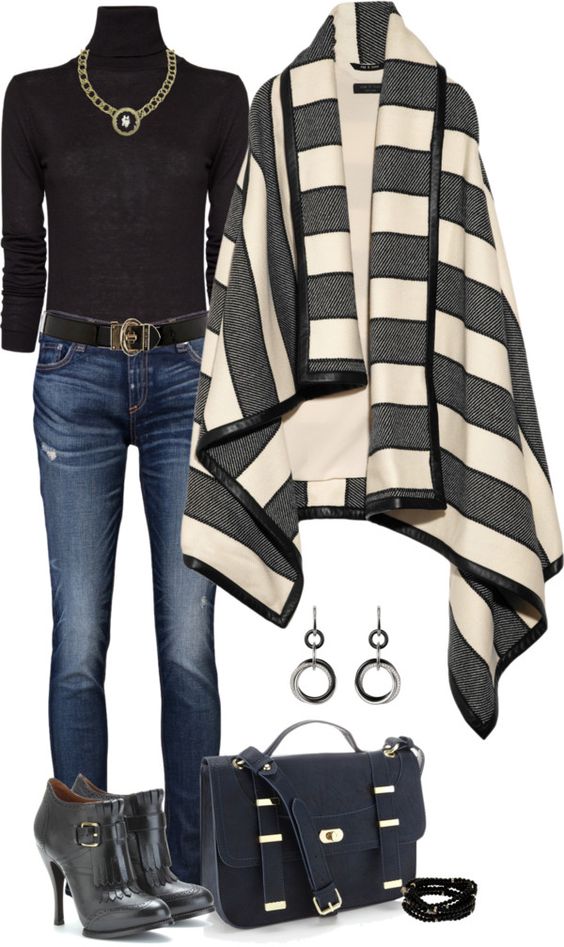 Black Turtleneck and Blue Jeans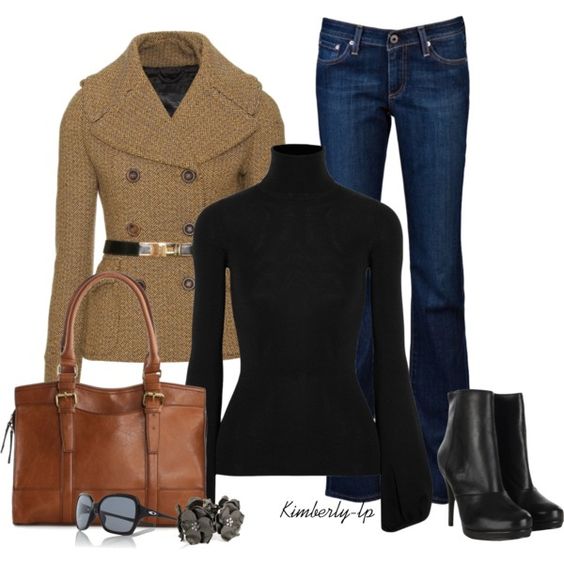 Black Turtleneck and Nude Pants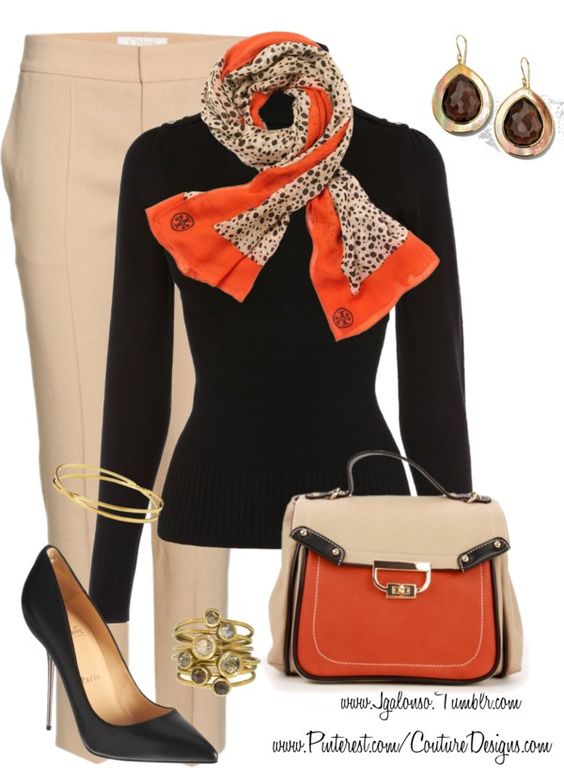 Black Turtleneck and Ripped Jeans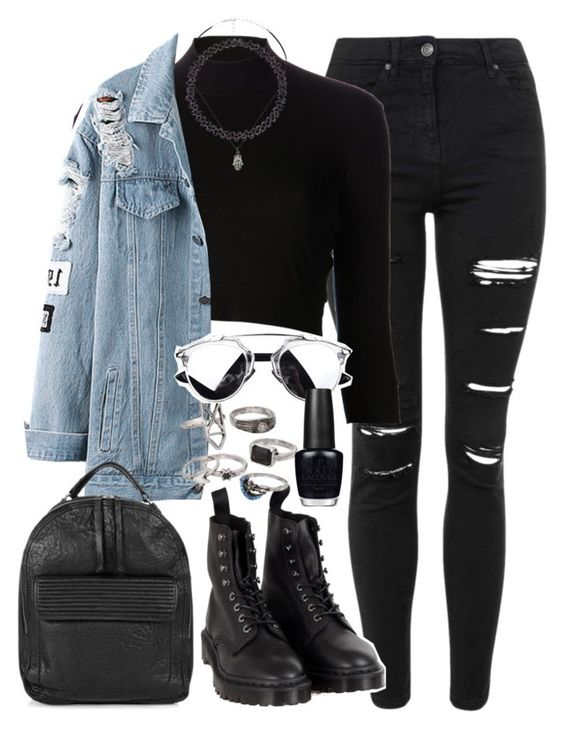 Black Turtleneck and Tartan Pants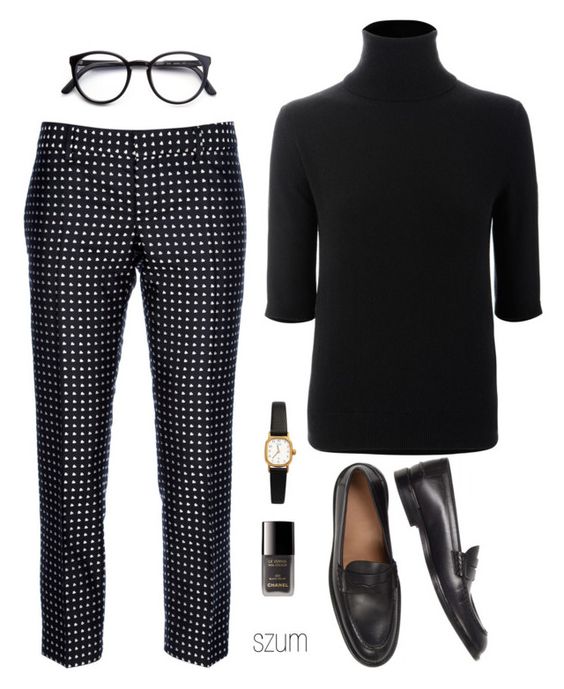 Black Turtleneck and White Skirt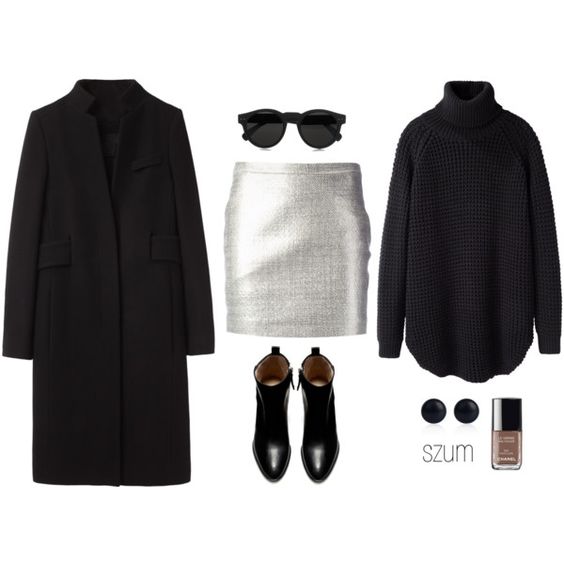 Black Turtleneck and Skirt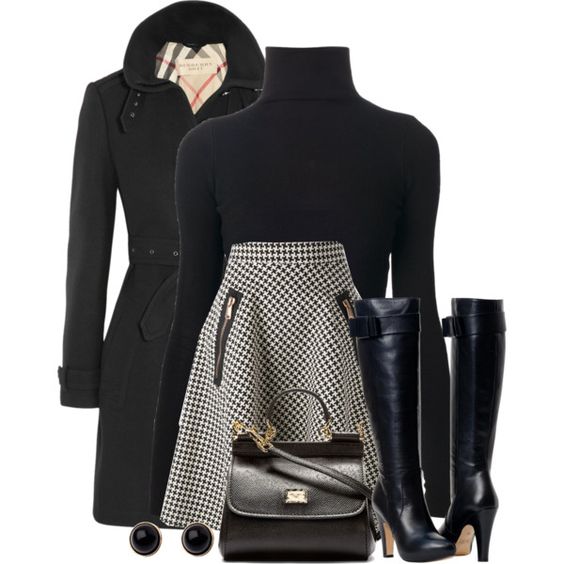 Turtleneck Lining, Printed Skirt and Grey Coat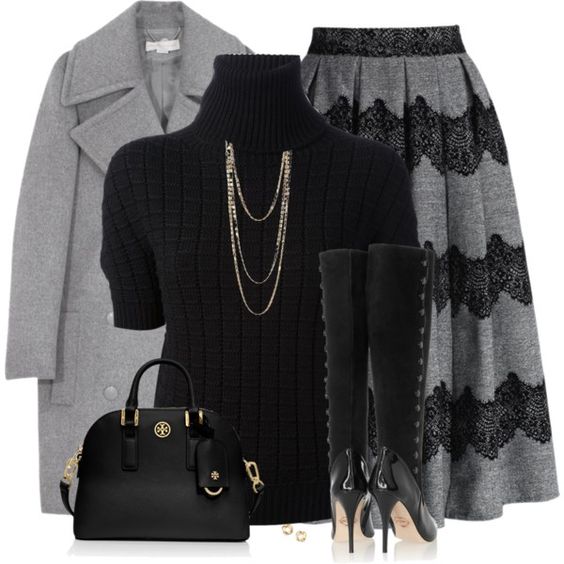 Turtleneck and Floral Skirt