20 Most Beautiful Braided Hairstyle Tutorials for 2024
Braided Hairstyles are favored by girls and they are the best hairstyles for the adorable spring days. Braids will make your original hairstyle look stylish with a lot of varieties. Braided hairstyles are not just the properties of women with long hair. Medium and short hair can also create beautiful braids.
In this post, we present you a collection of 20 most beautiful braided hairstyles. Every day and every occasion, you can make a different braided hairstyle by following these wonderful step by step tutorials. Hesitate no more and check out the nice pictures below. Enjoy!
Braided Bohemian Updo Hairstyle Tutorial for Purple Hair
If you have an edgy hair color, just a simple Boho braided updo will make you hairstyle look incredibly beautiful. You can also add some sparkly hair pins or headbands to your hair when you rock this hairstyle for a party or prom.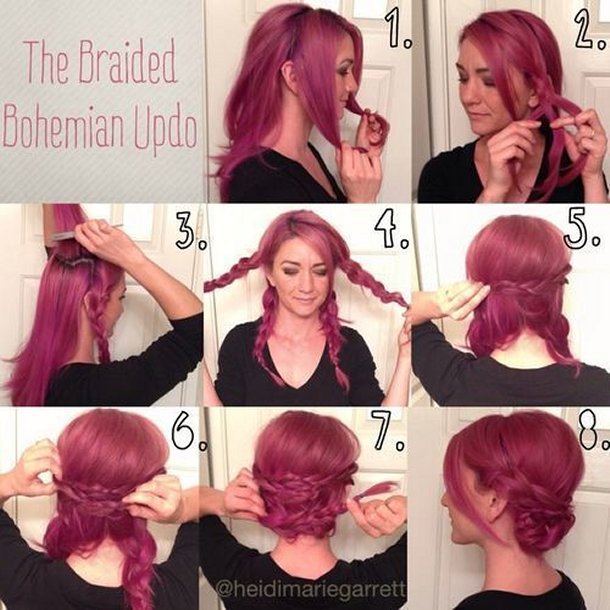 Double Braided Crown Hairstyle Tutorial
The dobule braided crown hairstyle upgrade any woman's style and make them stylish and elegant. This can be a pretty wedding hairstyle as well.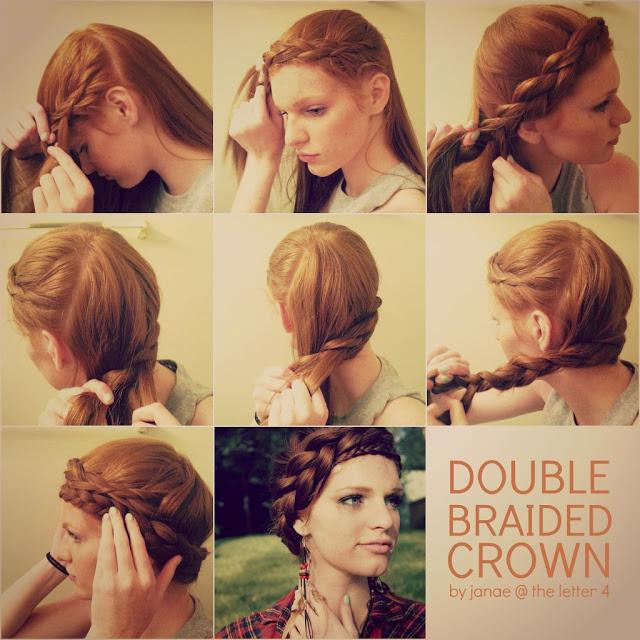 Braided Ponytail Tutorial
For a more casual look, you can make a braided ponytail. Braid the front hair and leave the ponytail messy and fluffy. This hairstyle is indeed chic and sweet for young women.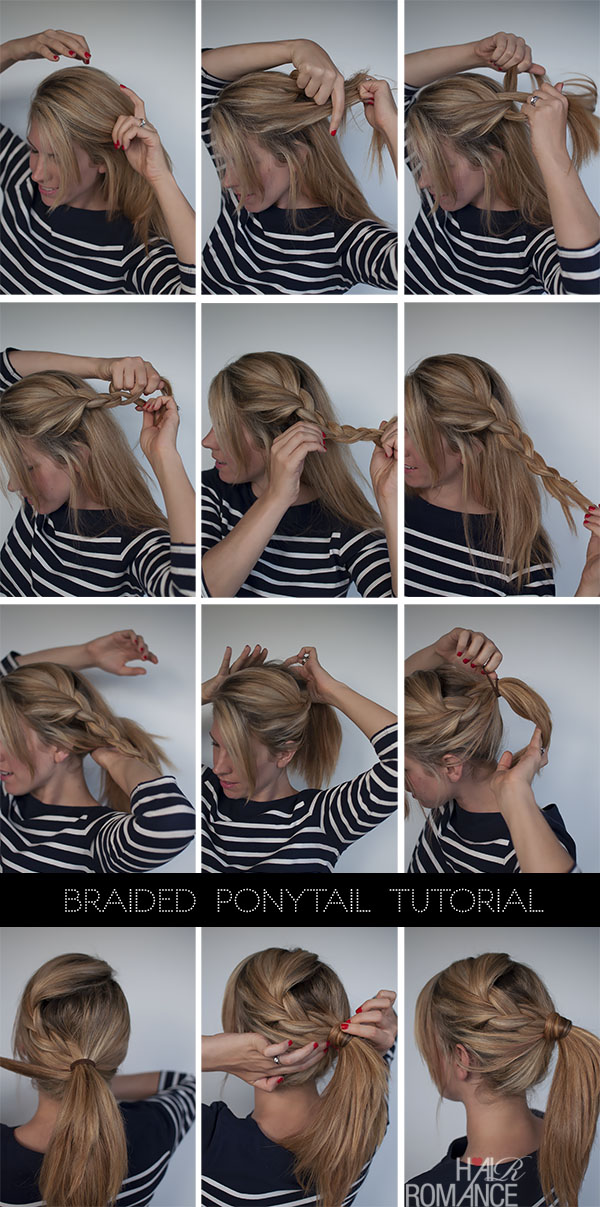 2014 Braided Hairstyle Tutorial
This braided hairstyle is so romantic! It do requie some techniques. If you are intersted, why not follow the tutorial and have a try?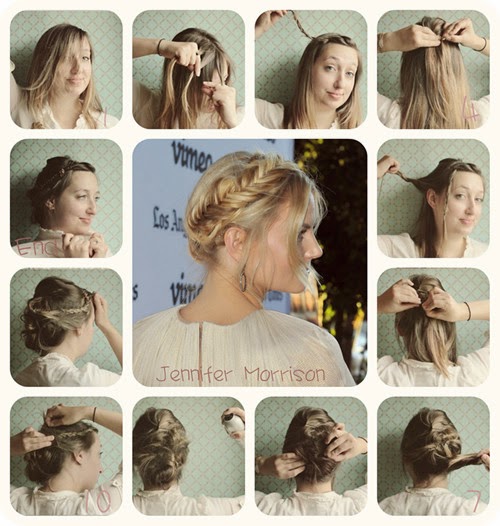 Braided Hair Knot Tutorial
If you like the hair knot hairstyle, you can add some braids to make it more intersting and stunning.Just have a look at this picture!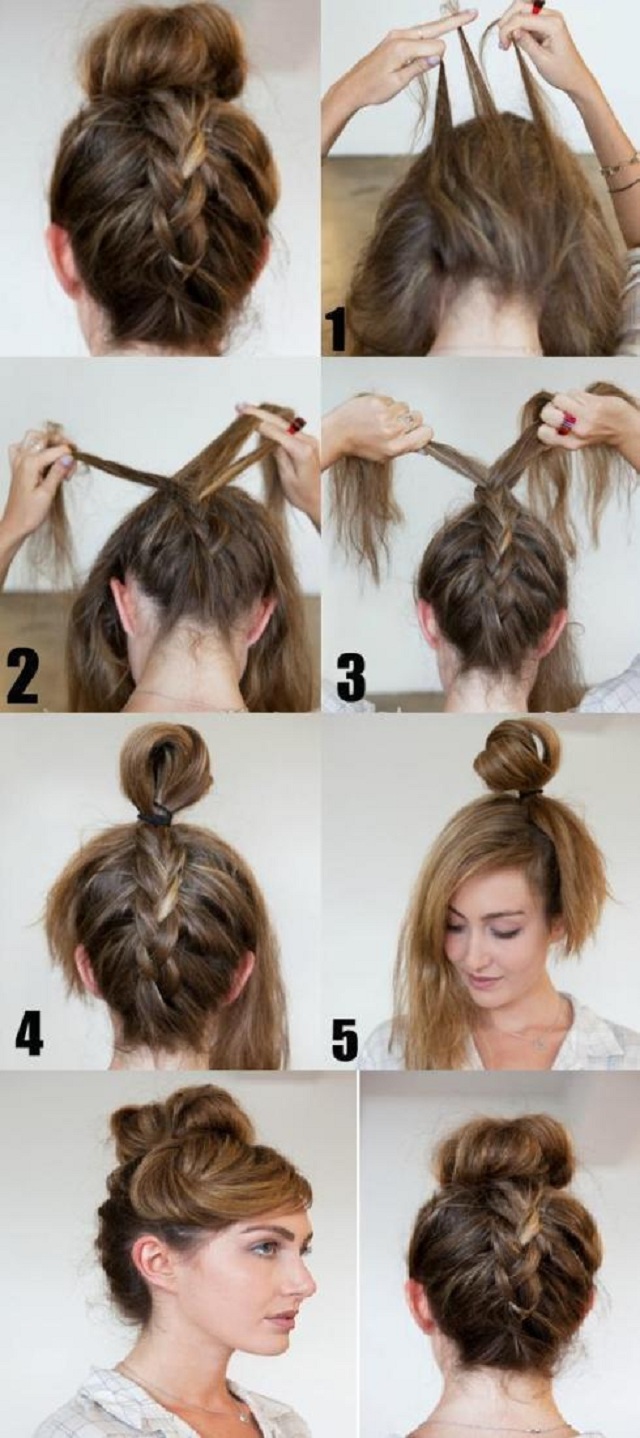 Braided Hairstyle Tutorial for Women
Braid your front fringe and make an elegant updo. This is not so complicated as you follow the tutorial and do it step by step. This hairstyle is best suited for women with medium length hair.

 Waterfall Braids Tutorial for Women
Waterfall braids are gorgeous and ladylike. The longer your hair is , the prettier the waterfall will be. Yet, shoulder-length waterfall braided hairstyle will make women look more youthful!

Side Braided Hairstyle Tutorial
Side braided hairstyle are feminine. Younger women can highlight some hair strands while mature women will be more graceful and charming with the original hair shade.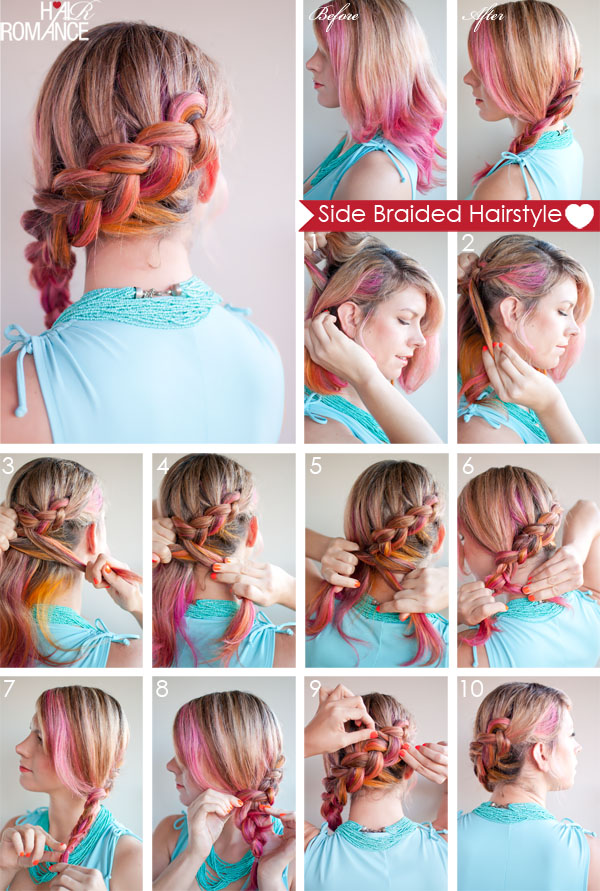 Braided Hairstyle Tutorial for Young Ladies
This pretty hairstyle look best on young women and it's a sweet hairstyle for your date with your boyfriend.

 Braided Bun Tutorials
This braided bun is simple yet quite stylish. All women will be elegant with such a nice hairstyle on any occasion.

Heart Braided Hairstyle Tutorial
Just take advantage of your tiny bobby pins and you will get a interesting and amazing heart braided hairstyle. Have a try!

 Messy Braided Updo Hairstyle Tutorial
So many braids, so much fun and so much statements! Best choices for demure women with medium hair.

 Romantic Heart Braided Updo Hairstyle Tutorial
If your hair is thick, you can make this heart-shaped braids. It need your hair volume to look perfect.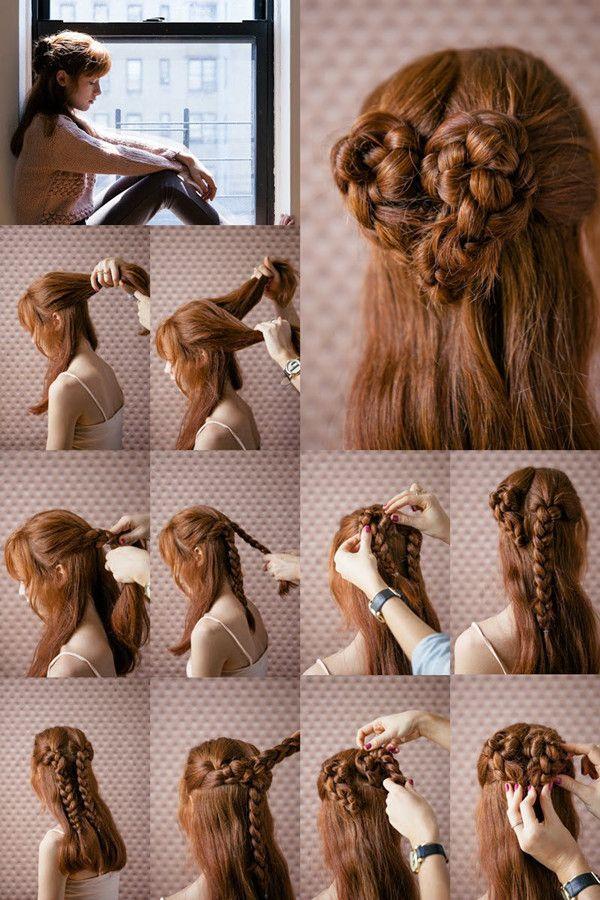 Triple Braided Updo Hairstyle Tutorial
For women with thick hair, you can also try this triple braided hairstyle. That's really amazing. If your hair is thin, just make the braids loose and a little messy. Then, you hair will be the same gorgeous.

 Lace Braid Hairstyle Tutorial
If you are considering to eliminate your bangs, you can make them into a girlish lace braided hairstyle. It's adorable, chic! I love this one.

 Braided Updo Hairstyle Tutorial for Short Hair
If your hair is short, get some inspirations from this tutorial. See? You can just braid your hair and then secure them with the bobby pins. Have a good look!
 French Braided Ponytail Tutorial
Braid your ponytail into a French braided style. You will get unexpected head turned! Try it if you like it!

Fabric Braided Hairstyle Tutorial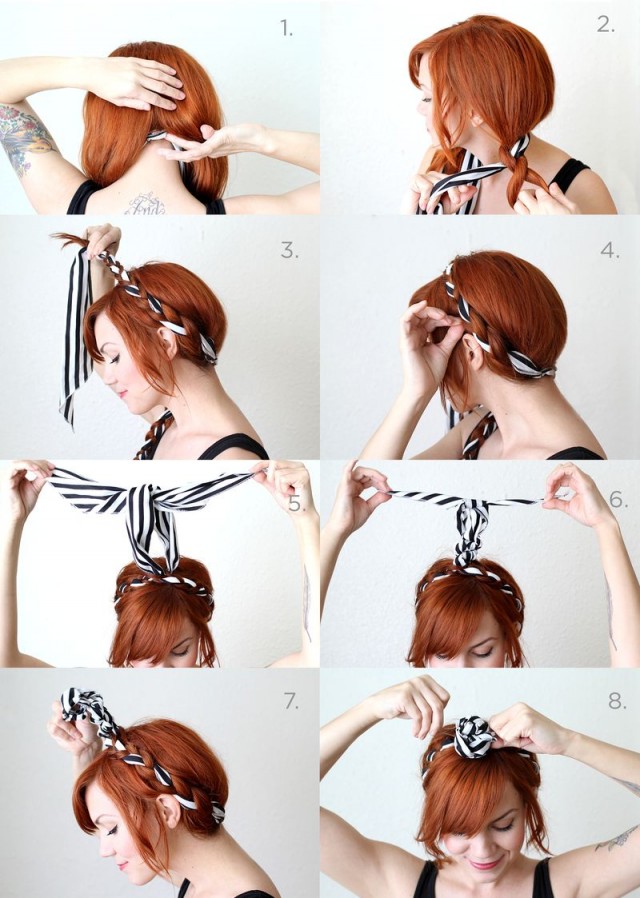 Five Strands Braided Hairstyle Tutorial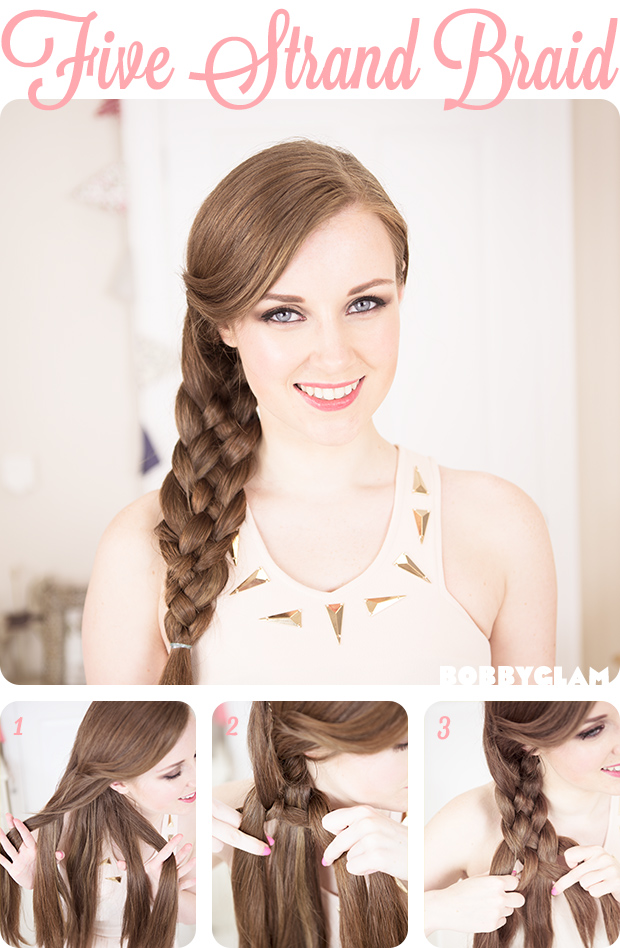 Braided Bangs Hairstyle Tutorial