17 Snowflake Nail Tutorials
It freezes outside and the best time for you to have a snowy day design on the nails. What about making some 'snow' on the nails? What does the snow look like in your mind? No matter what the exact shape of snow is, you can give  a romantic vibe to your nails  painting the snowflakes by yourself.
Here are 17 snowflake nail tutorials for you to choose. Check them out and get some ideas to have your snowflake nails.
Pale Purple Nail Polish
We love the combination of the colors and the random snowfall. In addition, the stamped snowflakes are adorable.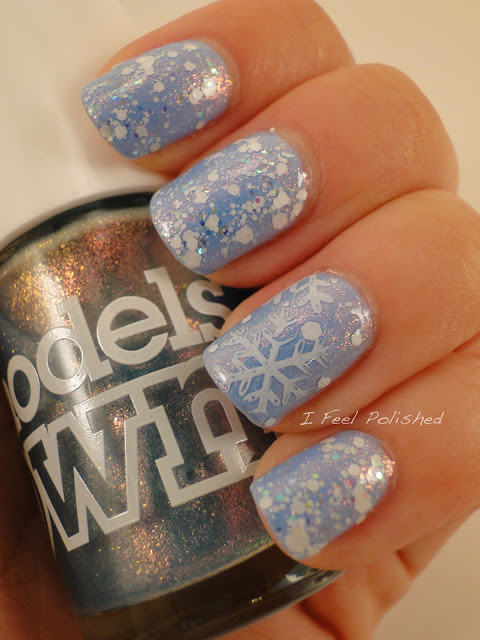 Black Snowflakes
The pale pink basic color makes the black snowflakes more beautiful.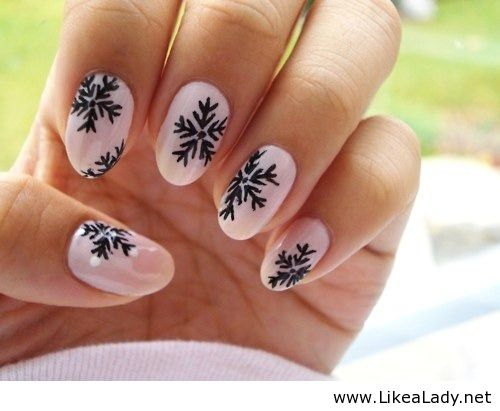 Deep Blue
The basic color is deep blue with lots of sequins. The snowfall and snowflake are added to create a winter feel.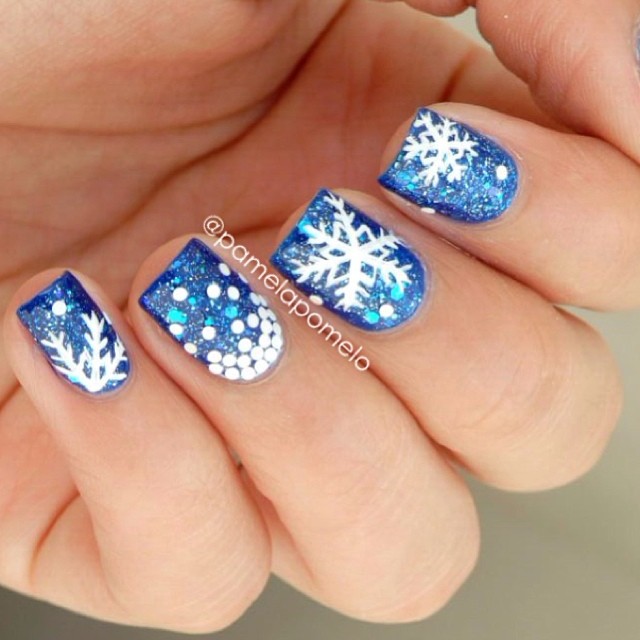 Black and White
The snowflakes are so elaborate that the nails are stunning.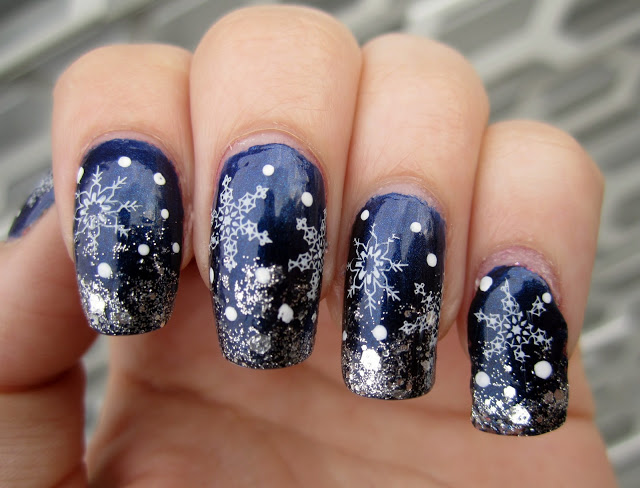 Stylish Snowflakes
Every nail has its stylish snowflakes or rainfall. Two sequins are added to make a shiny look.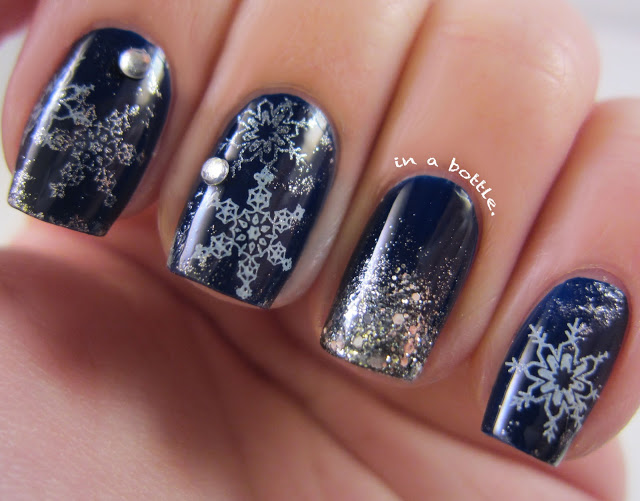 Red and White
They are amazing with the red basic color and white snowflakes. Using the contrast of the colors is smart.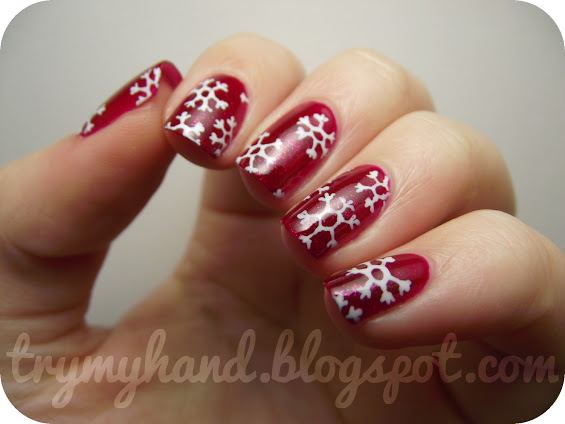 Falling Snow
We love the sapphire nail polish and the soft snowflakes.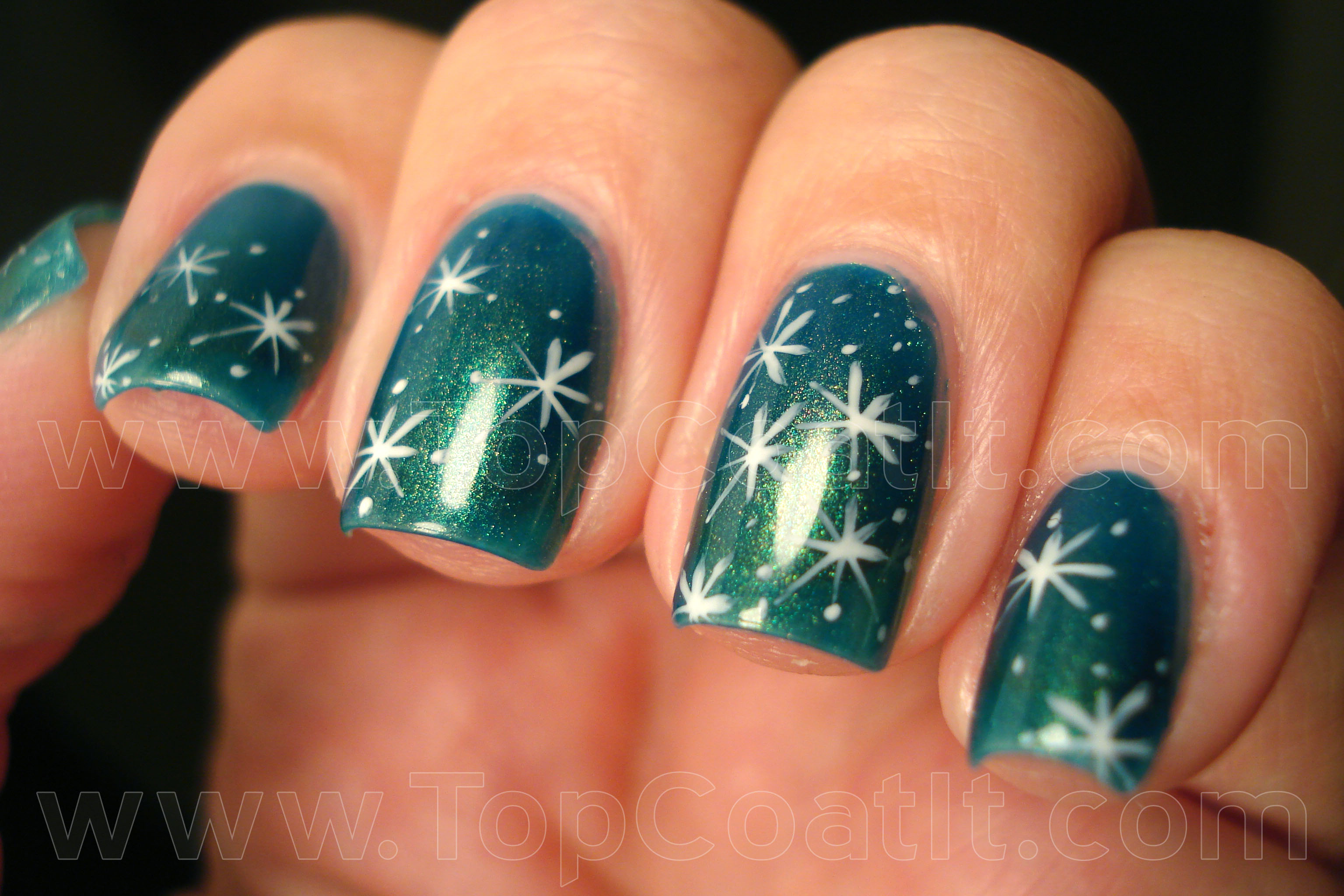 Red, Green and White
The nail style brings a Christmas vibe by color red, green and white.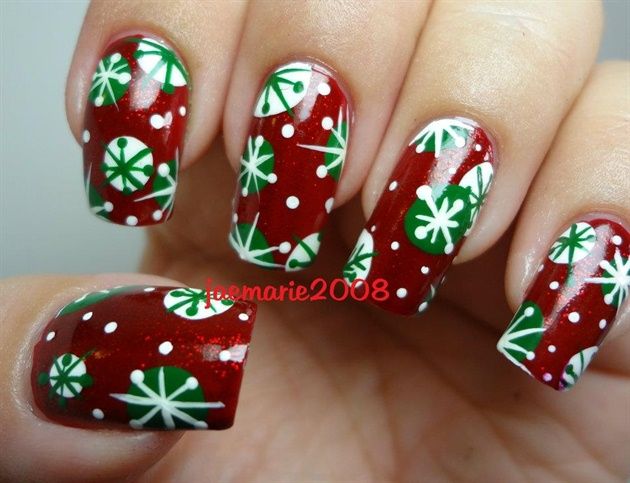 Snow
The snowflakes are black and stylish.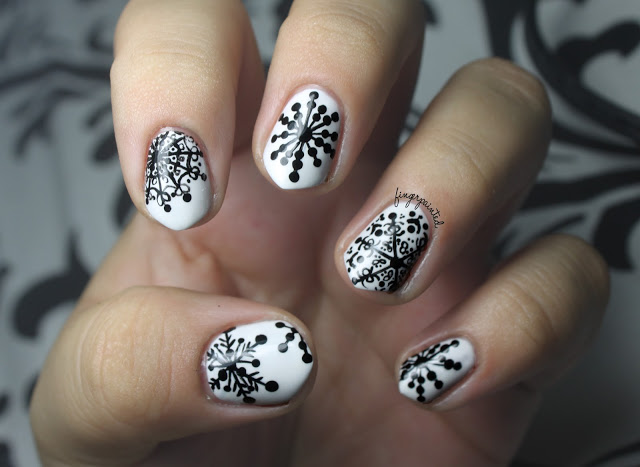 Snowflake Nails
The perfect snowflakes are made by the nail stencil. Also, the basic color is beautiful.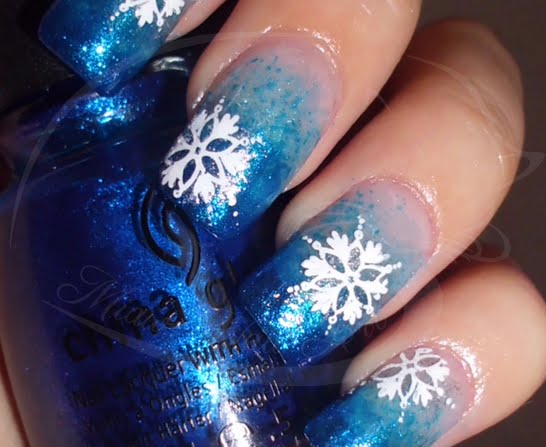 Sequins
The sequins, stamped snowflakes and snowmen give your nails a holiday feel.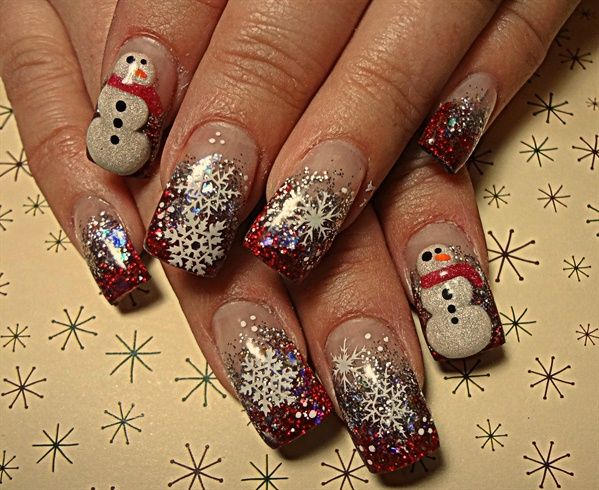 Nude and Red
The red nail polish isn't applied to the whole nail and the nails are fresh with the white snowflakes and a snowman.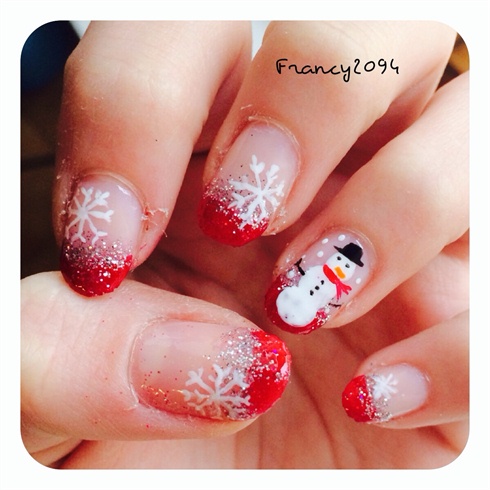 Snow and Snowman
It's another fresh style for snowflake nails.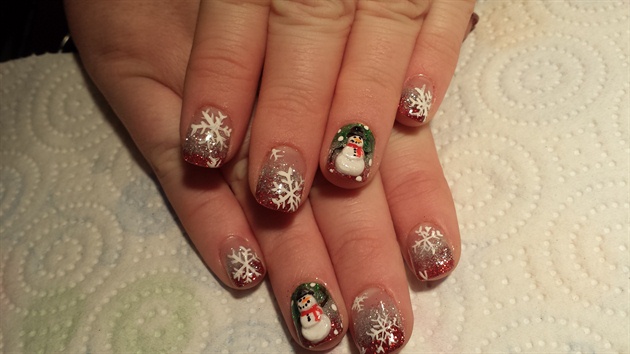 Cute Snowflakes
How cute they are with white color and black snow!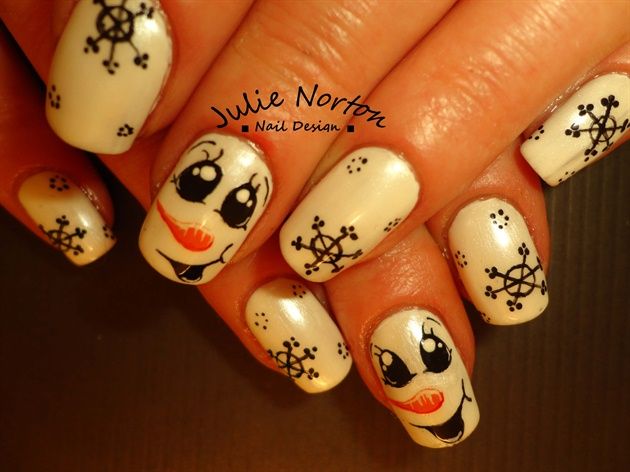 Snowflake Nails for Christmas
The nails are exact for Christmas.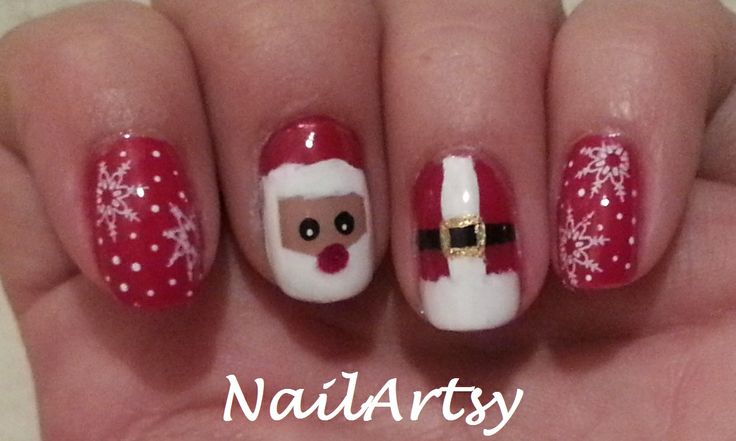 Dots
The white snow falls down freely on the nails.
Blue Nail Polish
The nail polish looks so elegant.