18 Ideas to Pair Your Mini Skirts
Summer is a great season for girls to pull out their mini skirts from the closet. It is time to show your legs with mini skirts. There are various designs for mini skirts. Girls can always find their style for different events. They may have several mini skirts to fulfill a pretty in the hot days.
Mini skirts are so versatile that they can match many tops as well as shoes. Having mini skirts of different styles can glam your looks easier. The post will show you how to style different mini skirt looks for this summer. From denim to fabric, there is a right style for you.
Begin to consider the summer staples and make them a good match for your mini skirt.
Yellow Top and Patterned Mini Skirt
Being bold is the main theme in summer. It is bright and fresh to create the combination with a yellow top and a patterned mini skirt. Don't forget to step on your high heels.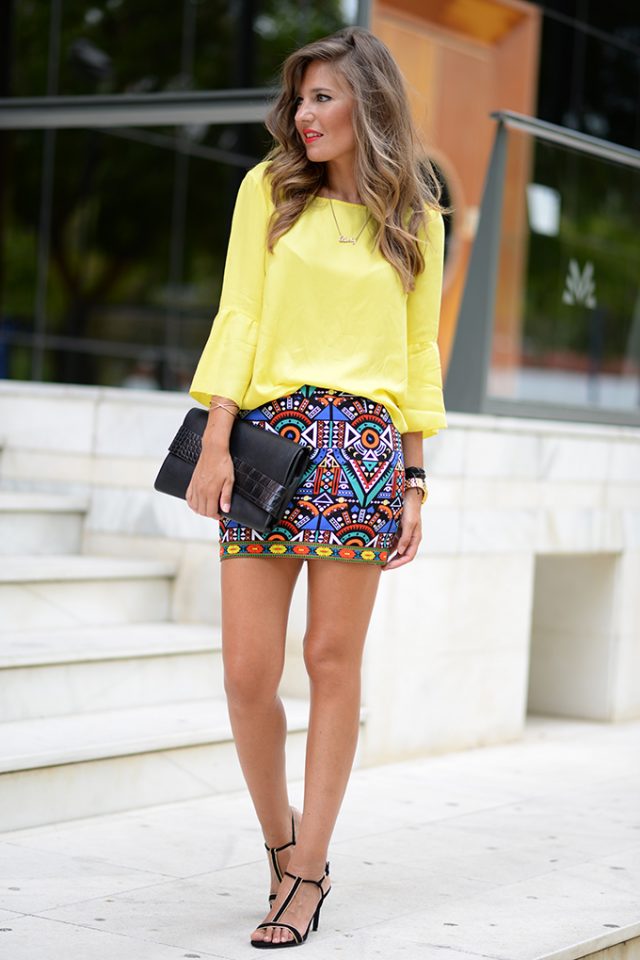 Strip Top and Denim Mini Skirt
What did I say? The mini skirt can really go well with a summer staple, strip t-shirt!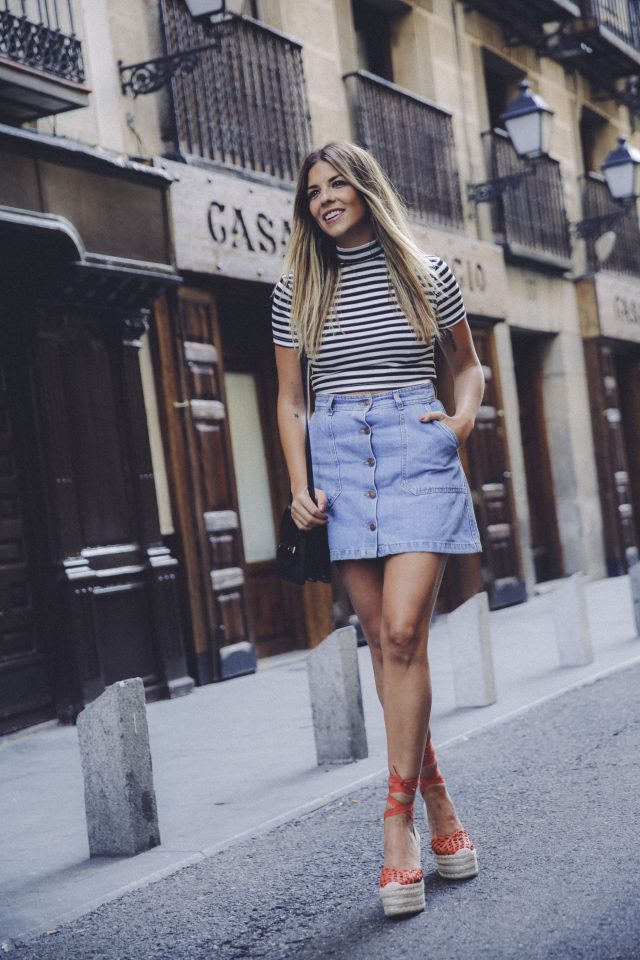 White Shirt and Mini Skirt with Color Blocks
If you are going to wear a white shirt for the top, you can wear a bold bottom to accentuate the look and lengthen your leg lines.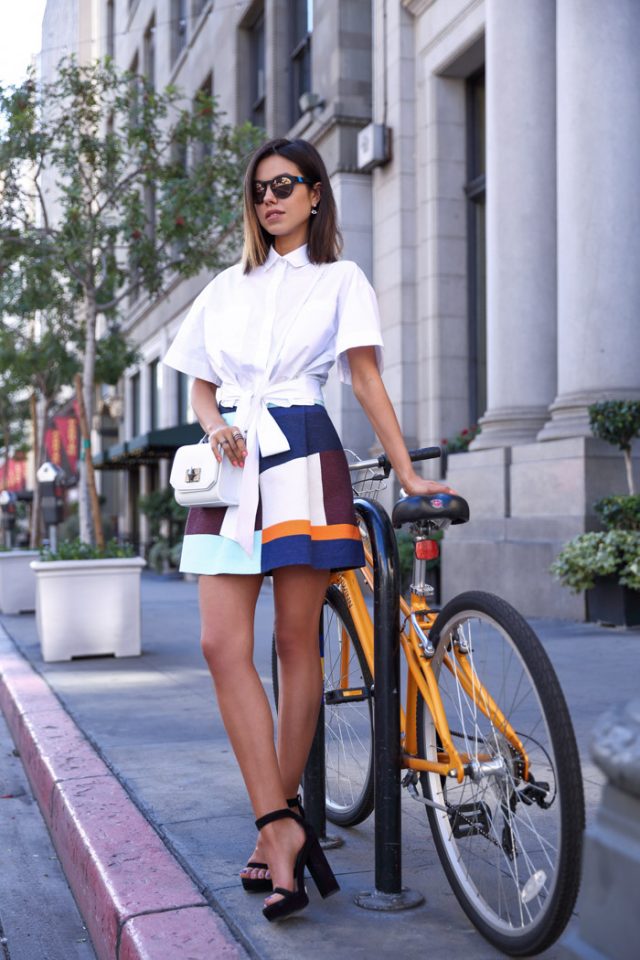 Off-shoulder Top and Mini Skirt
If you don't want to have a bright color outfit, you can make it pale or light. You can wear a pair of stylish heels to catch people's eyes.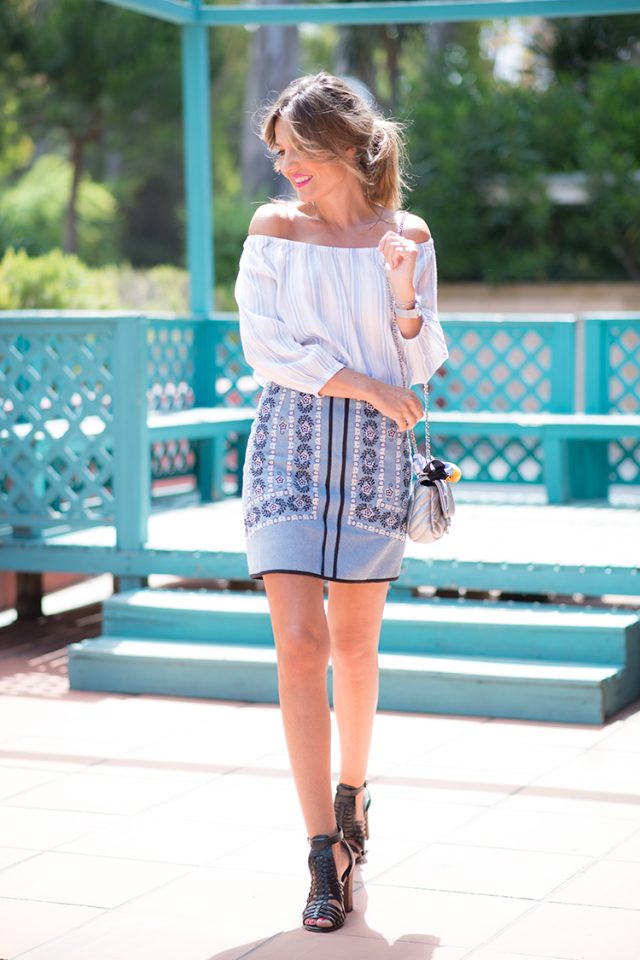 Boyfriend T-shirt and White Mini Skirt
It is really cool for girls to tuck an edge of her t-shirt into her mini skirt.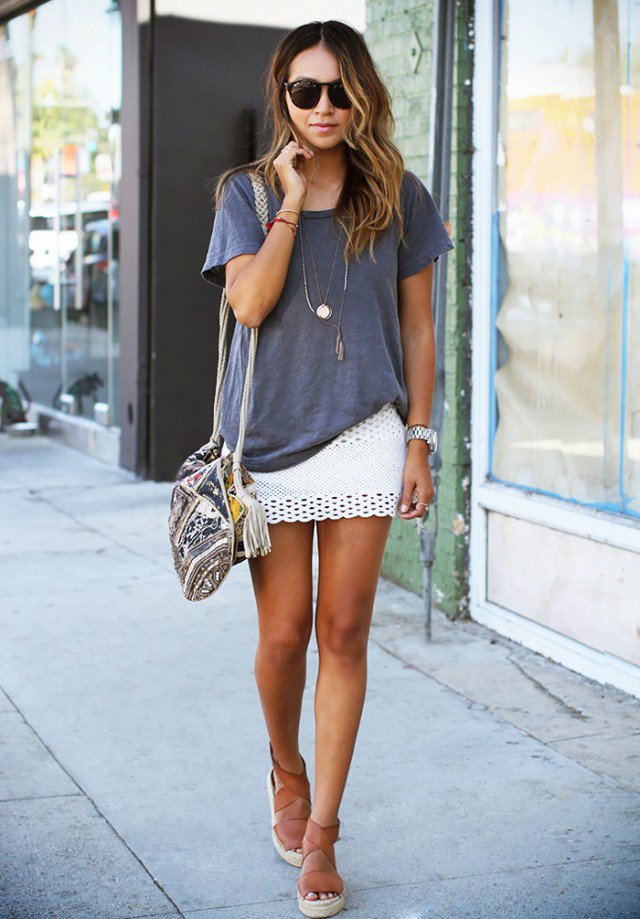 Strip T-shirt and Pink Scalloped Skirt
How to lengthen your leg lines with a mini skirt? Try to tuck your t-shirt into your skirt and step on your high heels.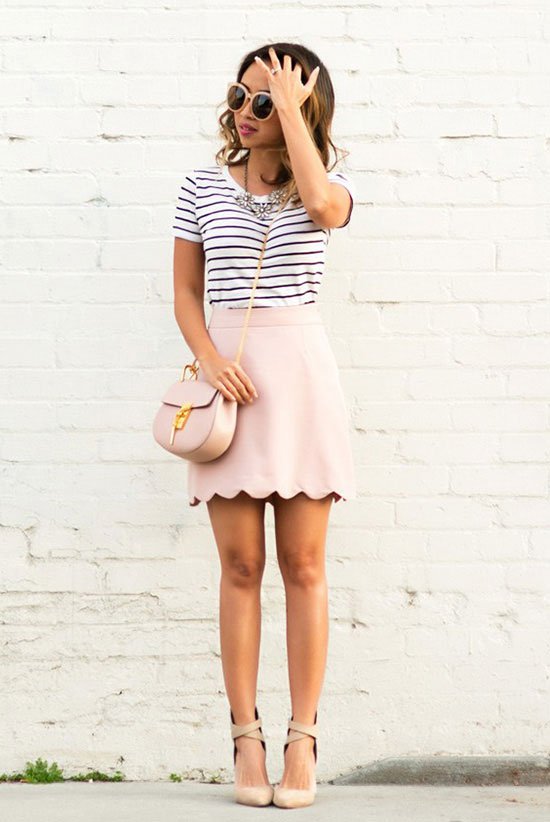 Tank Top and Black Mini Skirt
Black mini skirts are staples for every girl's summer closet. They are still trendy for the right season. Find them out and pair them with a tank top.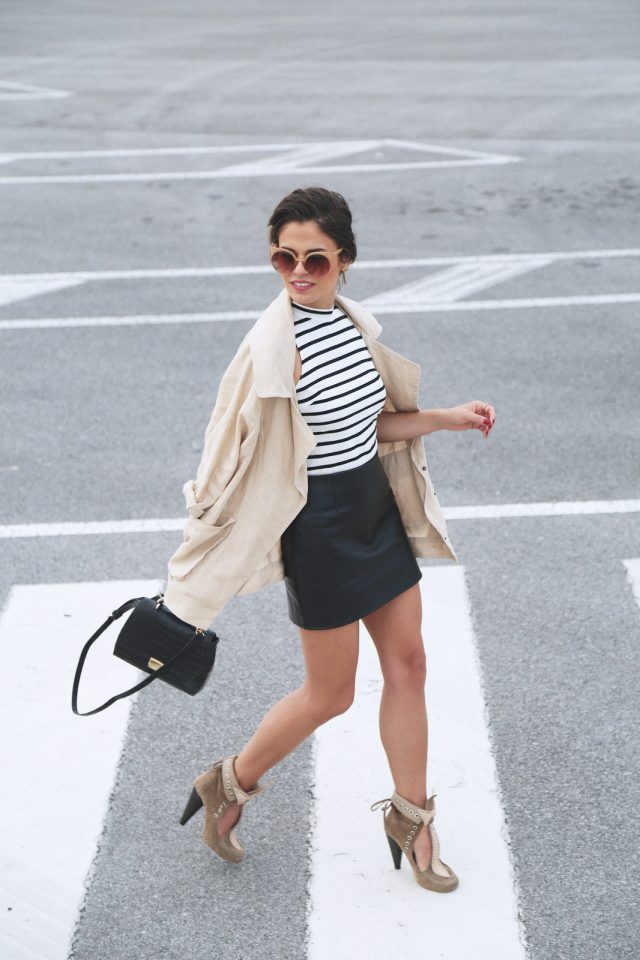 V-neck Top and White Mini Skirt
If you are going to travel for the coming vacation, don't forget to take a casual outfit like that.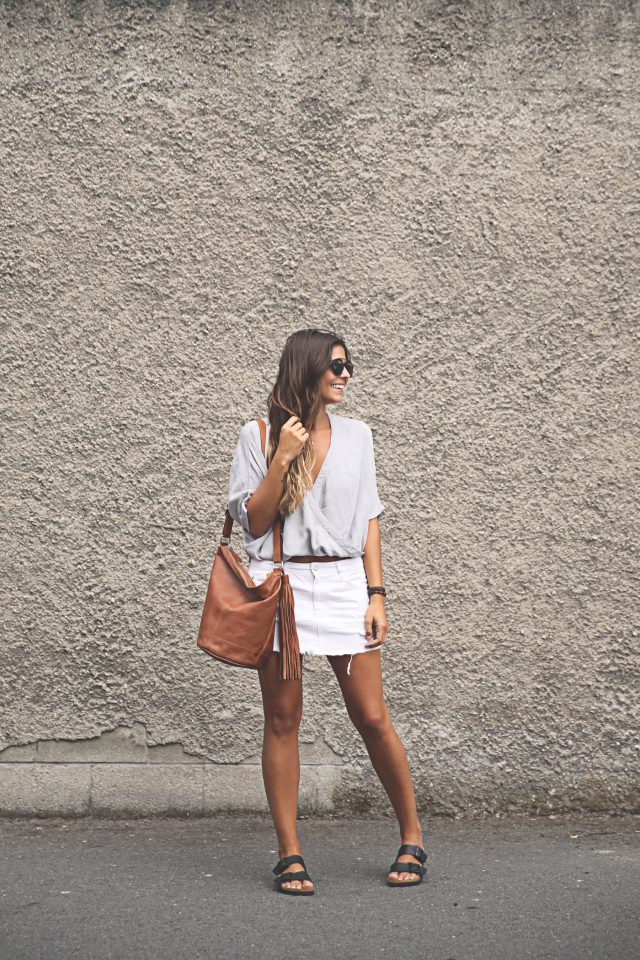 White Top and Pretty Mini Skirt
Try a casual look with a boyfriend top and a mini skirt. This time, you don't need to tuck the t-shirt into the skirt in order to create the lazy vibe.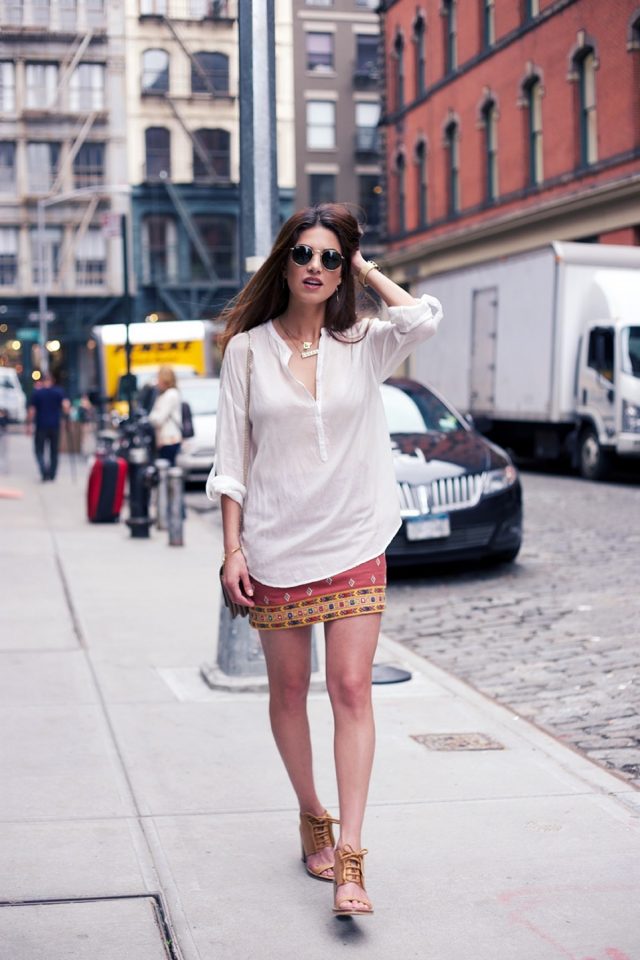 White and Grey Outfit
Several staples can create a great look!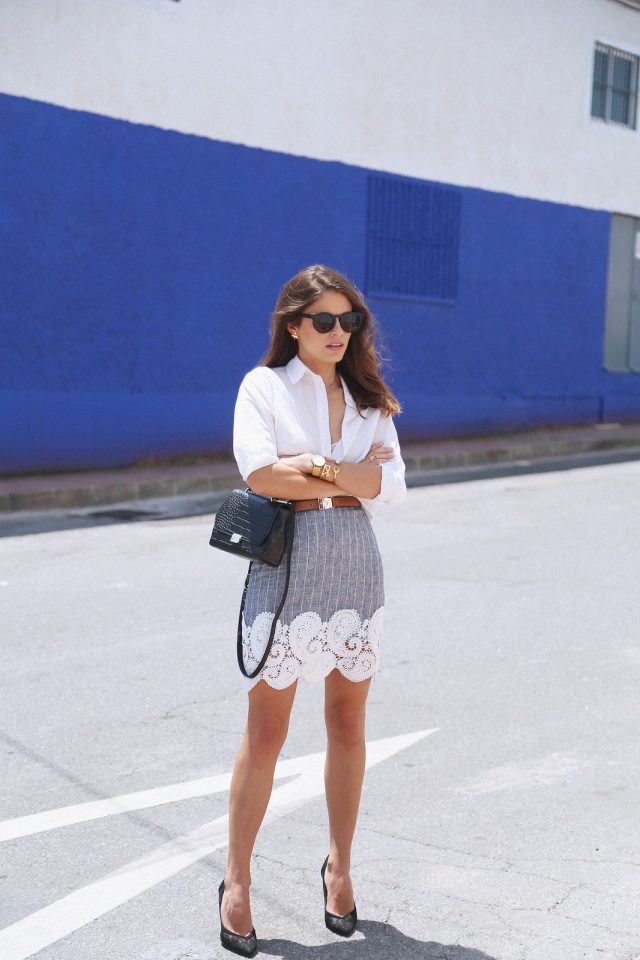 Grey and White Outfit with Patterned Jacket
Sometimes you may make a dull combination for a new day. Don't worry. You can take a vivid jacket to highlight the whole look.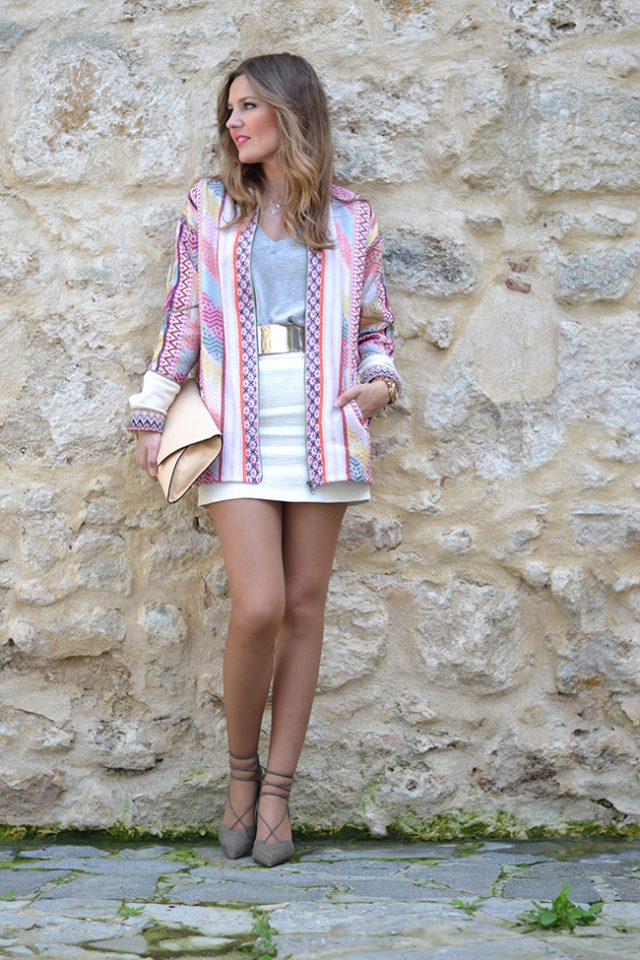 Deep Blue Tank Top and Pale Blue Mini Skirt
Color blue can bring an ultra-fresh outfit for the season.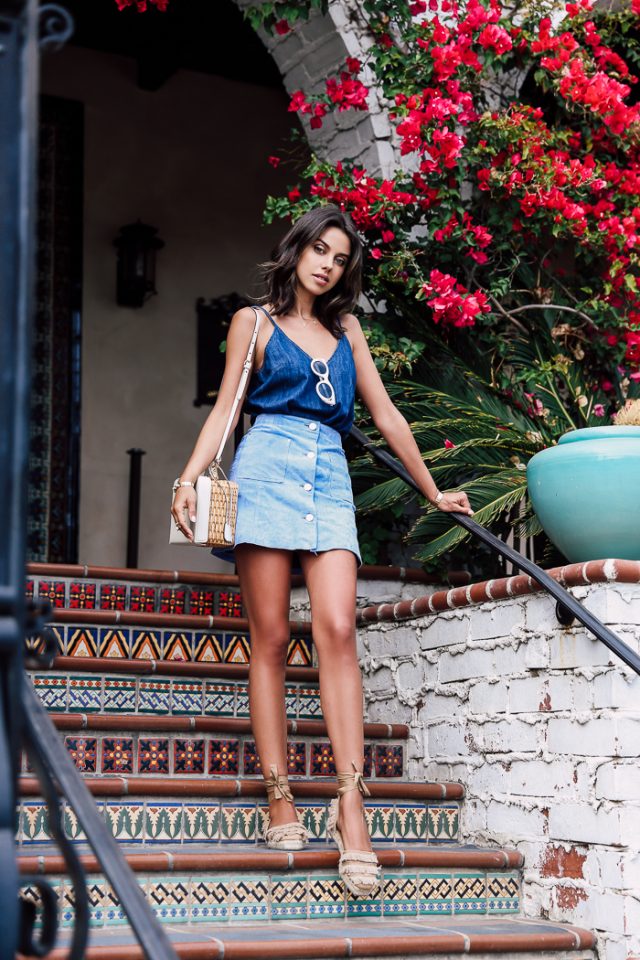 Light Top and Green Mini Skirt
Tank tops will pair your mini skirts well. When you wear light tank top, you can wear a deep mini skirt to upgrade the look.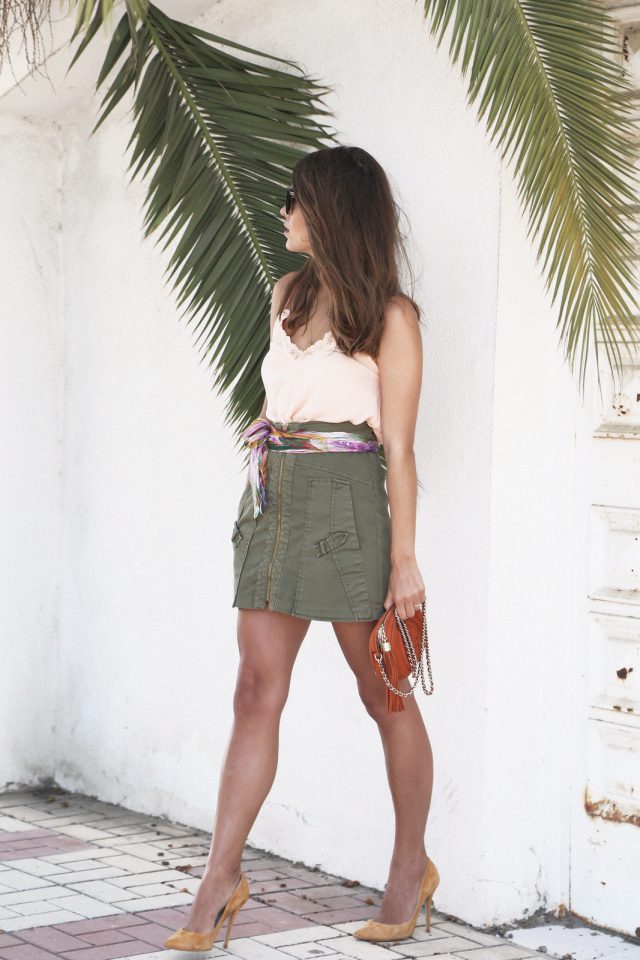 White Top and Pink Mini Skirt
It is also perfect to have light a tank top and a light skirt for a summer outfit.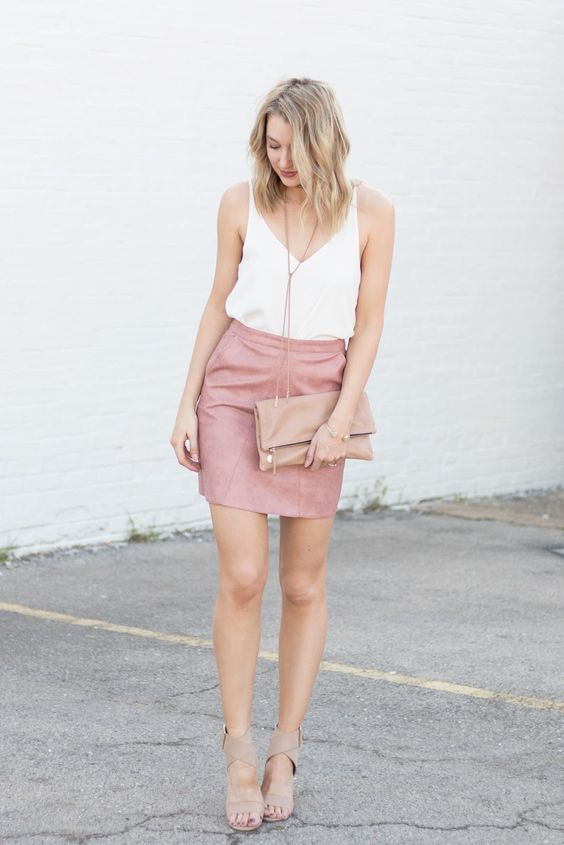 Green T-shirt and Suede Skirt
Summer looks can be playful with tricks. Just make a knot for the top and wear a pretty hat for the sunny day.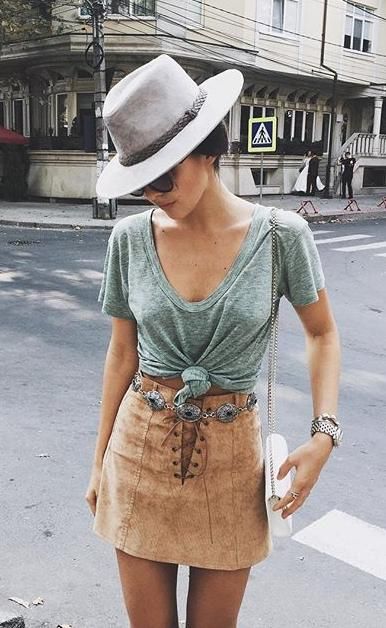 Grey Tank Top and Patterned Mini Skirt
Tank tops and mini skirts never go wrong for the hot days.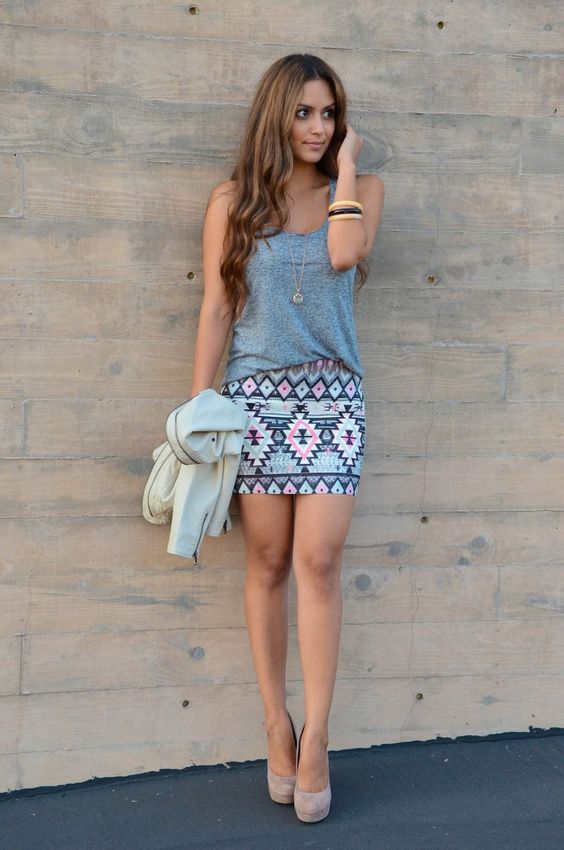 Black T-shirt and Leopard Skirt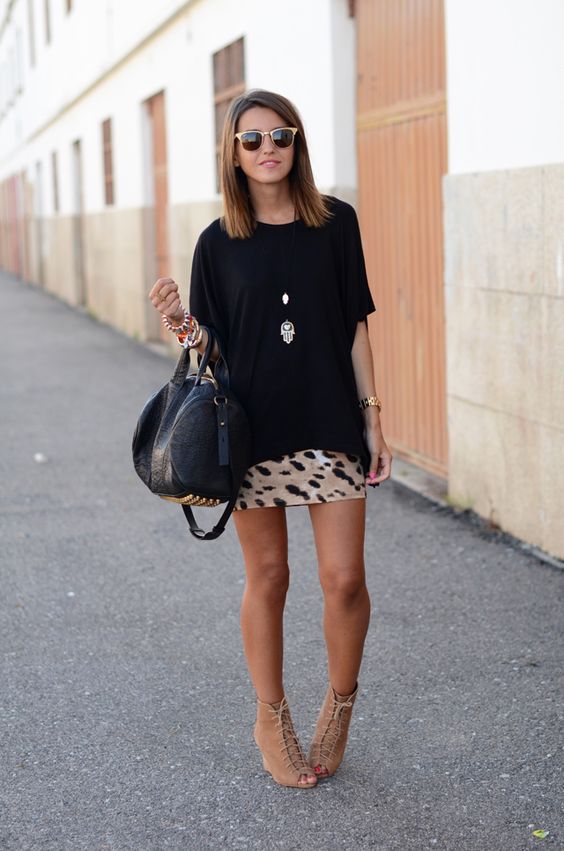 White Top and Button-up Suede Skirt