21 Charming Burgundy Nails
The darker hues become a trend now. We love the burgundy very much because of its meaning, sexy, hot, deep and dangerous. Burgundy is  the best hue for women who will glam in different styles. The burgundy nails appear vital and gorgeous, so they can be polished by any girl.
Here we pick up some burgundy nails for you to choose. They are cute, pretty and elegant. If you want to choose the burgundy for your nails, try out the following nail polishes. Get inspired!
Fishnet
The polish combines burgundy hue with black fishnet. It brings an ultra-beautiful look to the nails.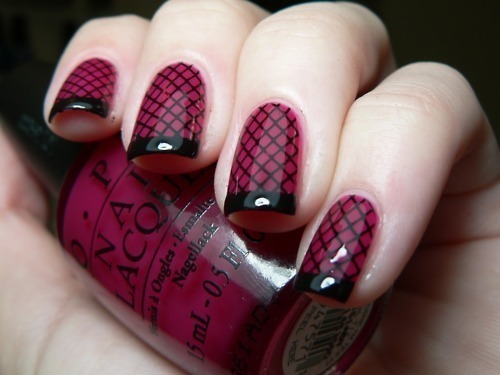 Simple Dark Red
Though it's dip-dyed in simple dark red, it gives a sexy look.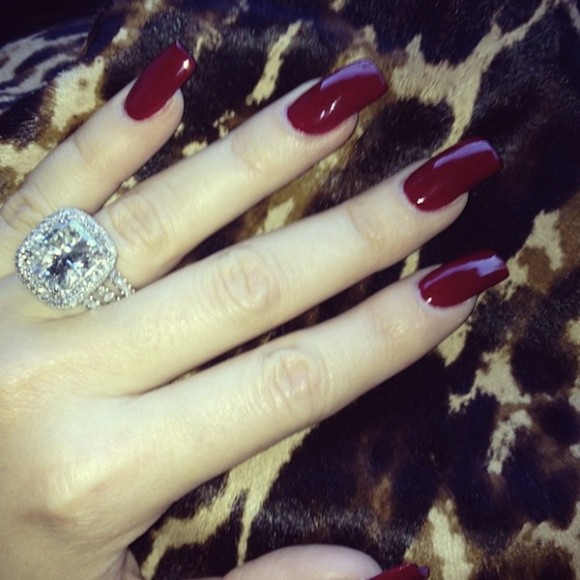 Velvet Nails
They are cute and soft.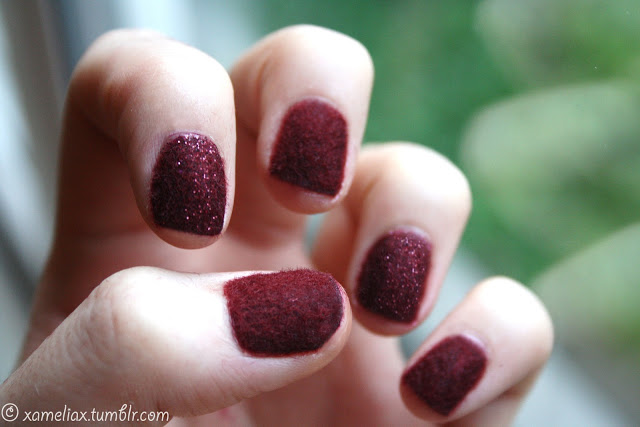 Glittery Nails
The glittery coats are added on the burgundy coat. The polish makes a luxurious vibe.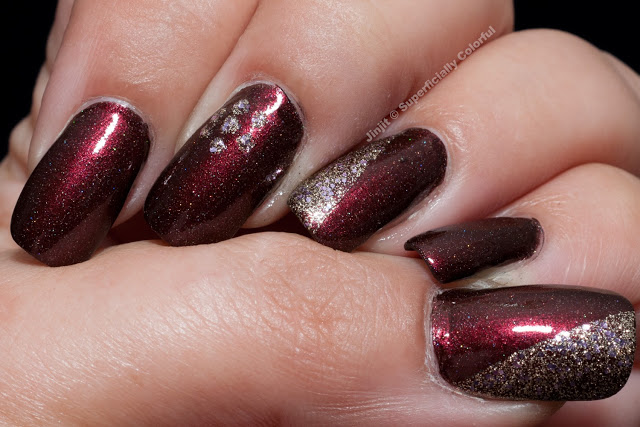 Pretty Nails
They are so pretty with burgundy hue.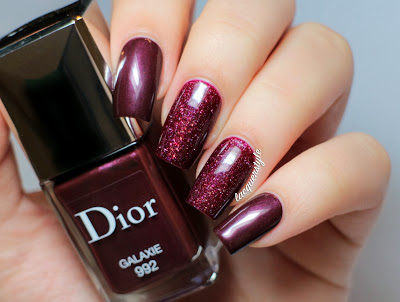 Dark Red and Metallic
Some metallic elements can spice up the basic red color.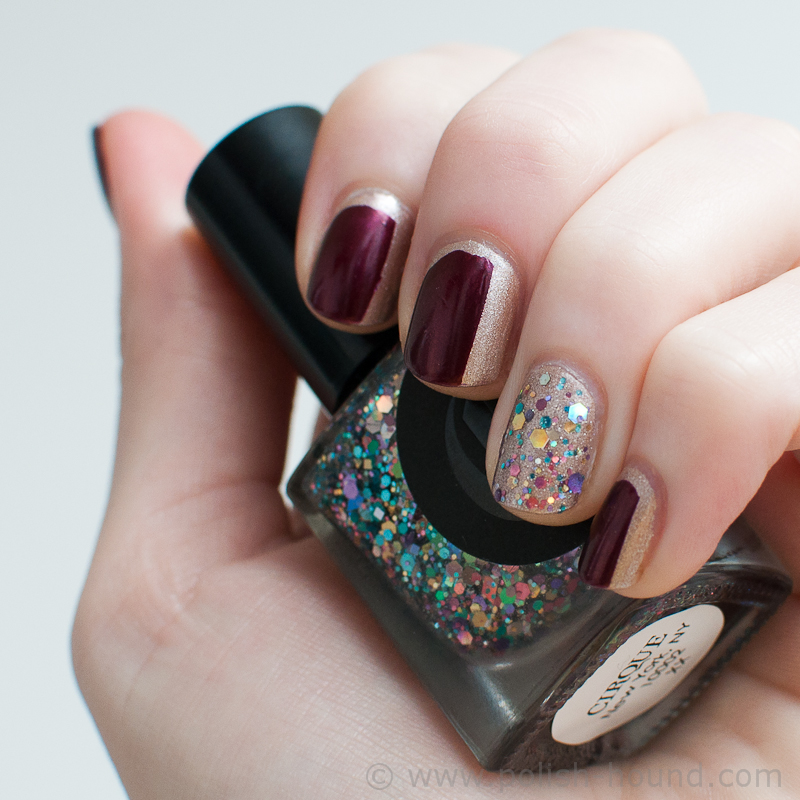 Sliver Cobwebs
Sliver cobwebs are painted on the burgundy nails. The nail polish is the best for Halloween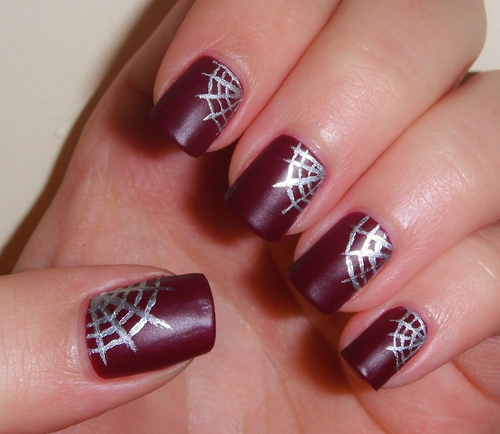 Golden and Red
The golden paints are stylish on the red nails.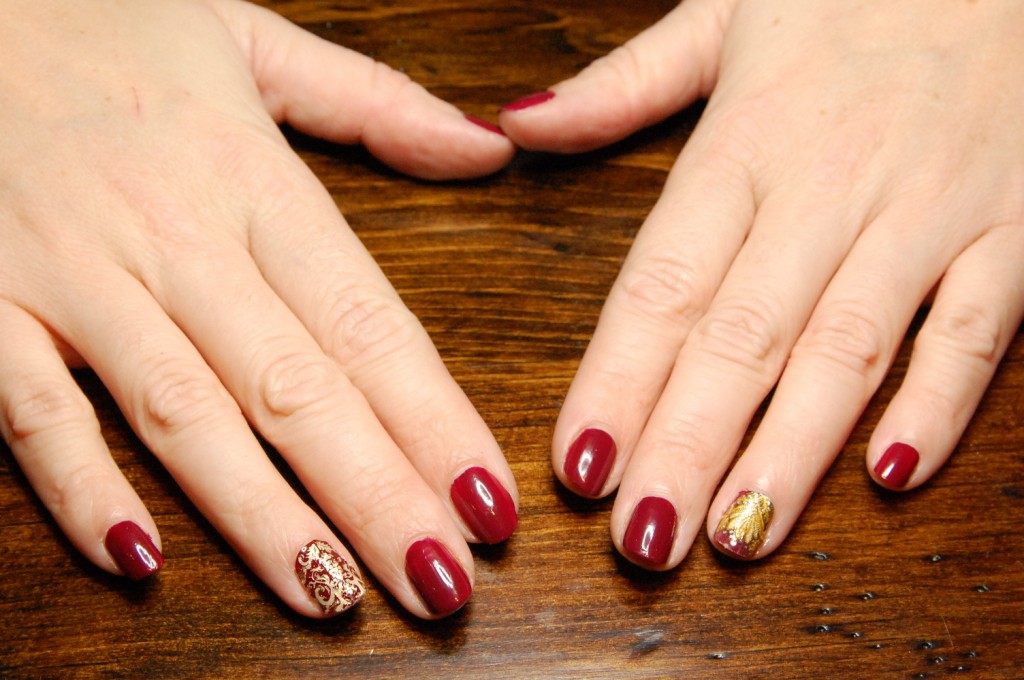 Floral Paints
The white floral paints and the basic color match so well.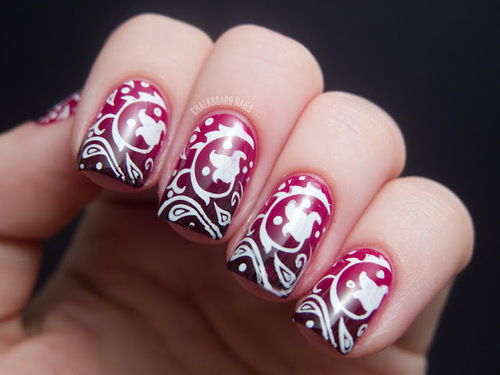 Bright Red and Golden
The golden glitters are like stars scattering on the red sky.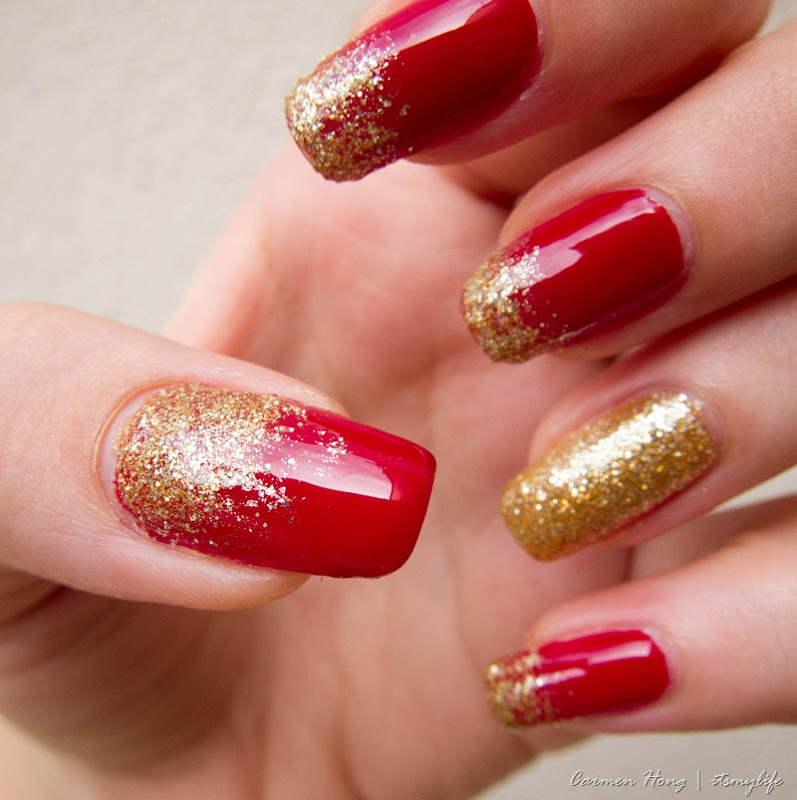 Gems
The shiny gems accentuate the red hue more.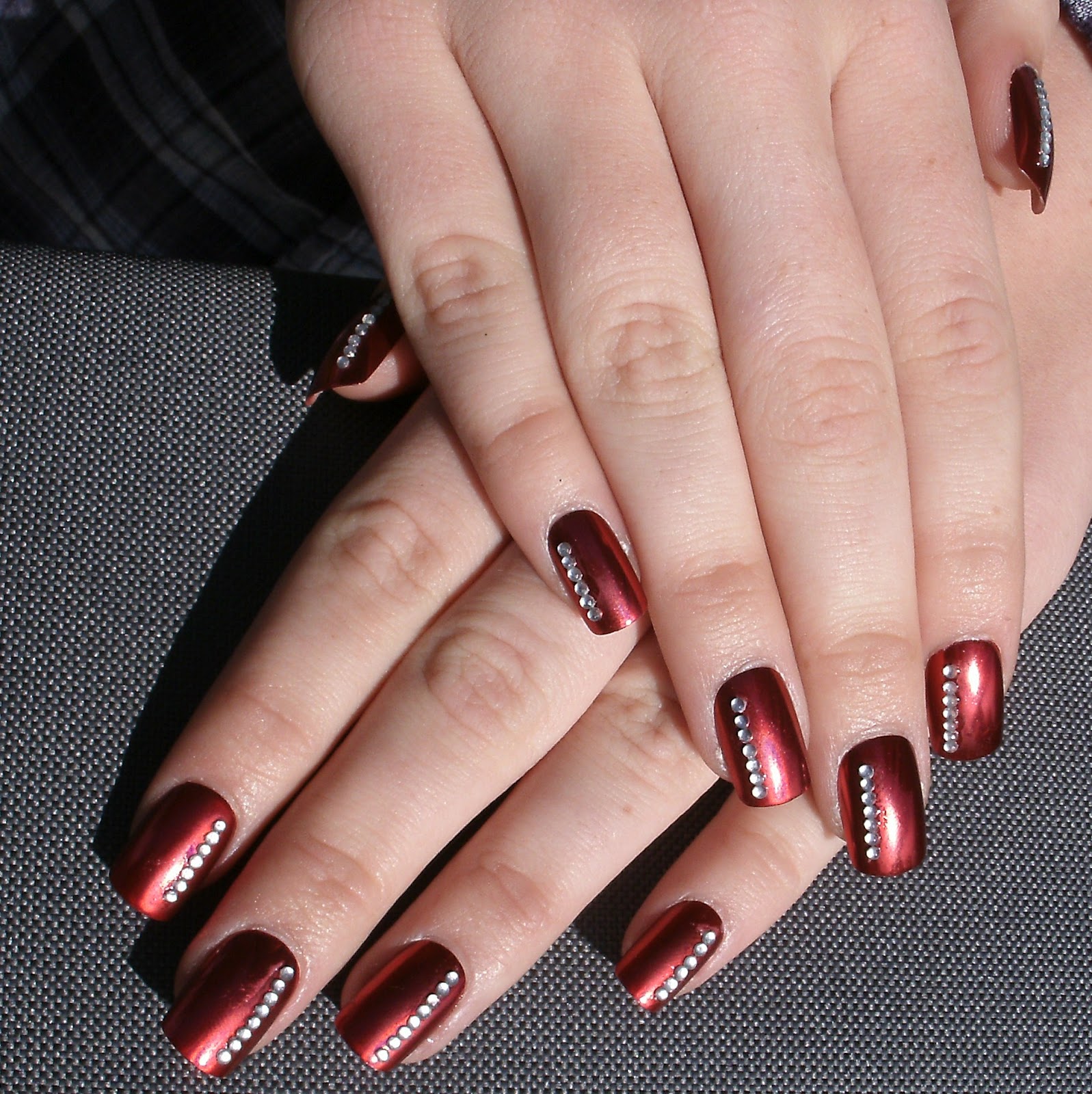 Golden Flowers
It's so smart for you to pair the red nails with golden flowers.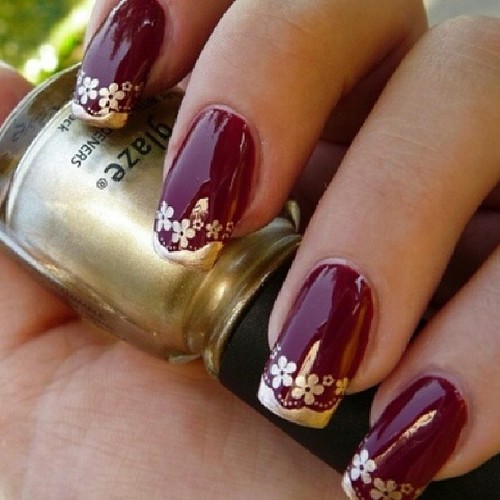 Metallic Gold Flowers
This time red nails, gems and golden flowers come together to make an elegant look.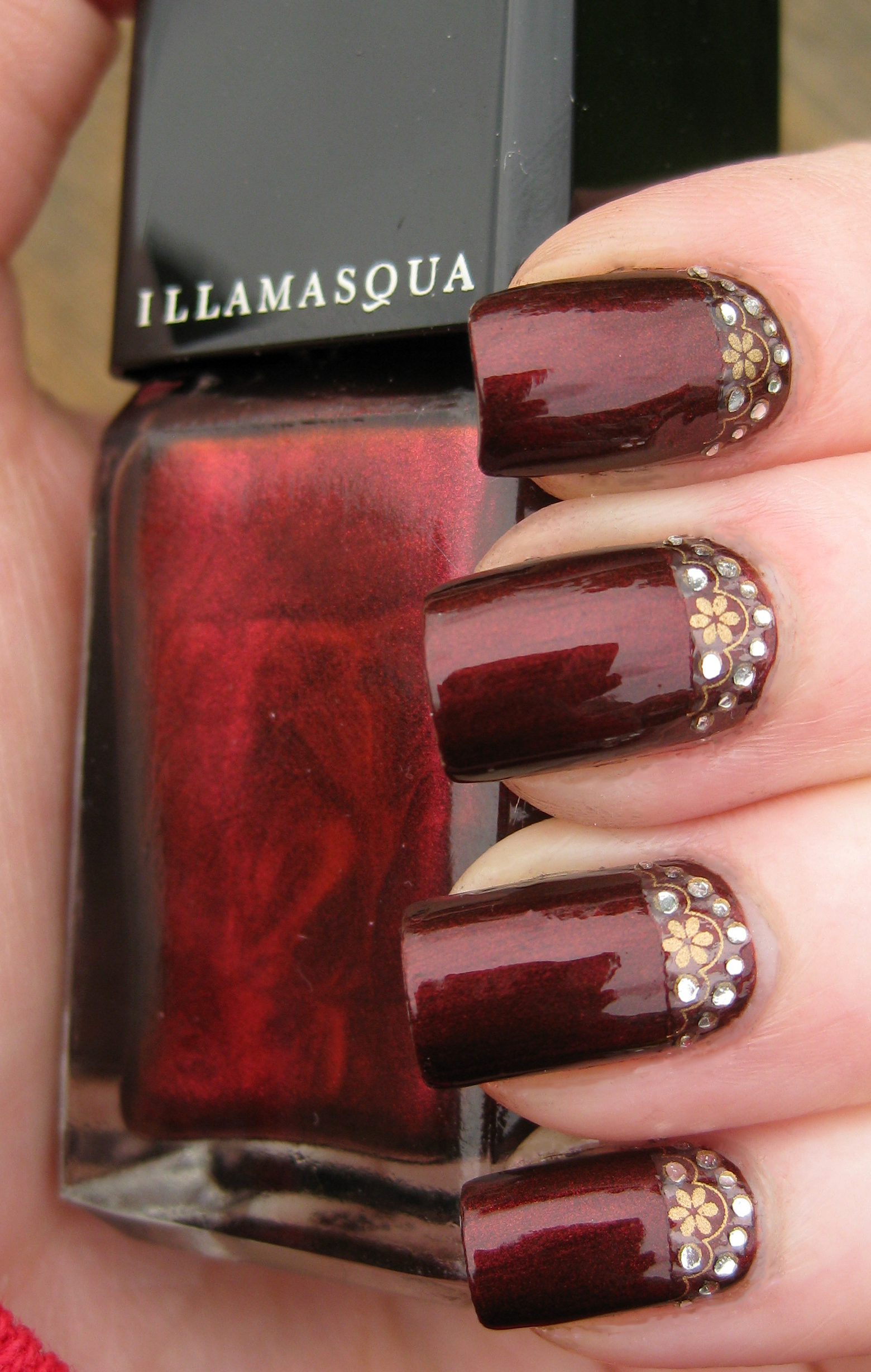 Red and Pale Purple
The mixed color creates a soft vibe.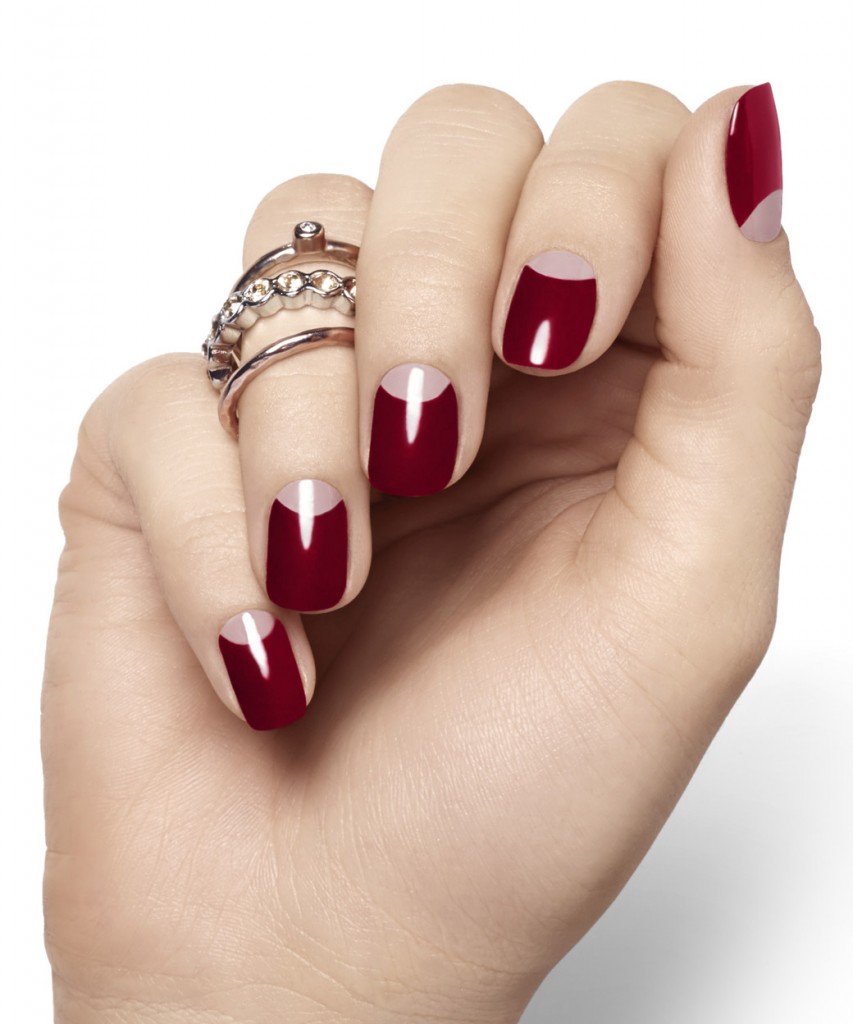 Marble Red
The nail polish is like fire.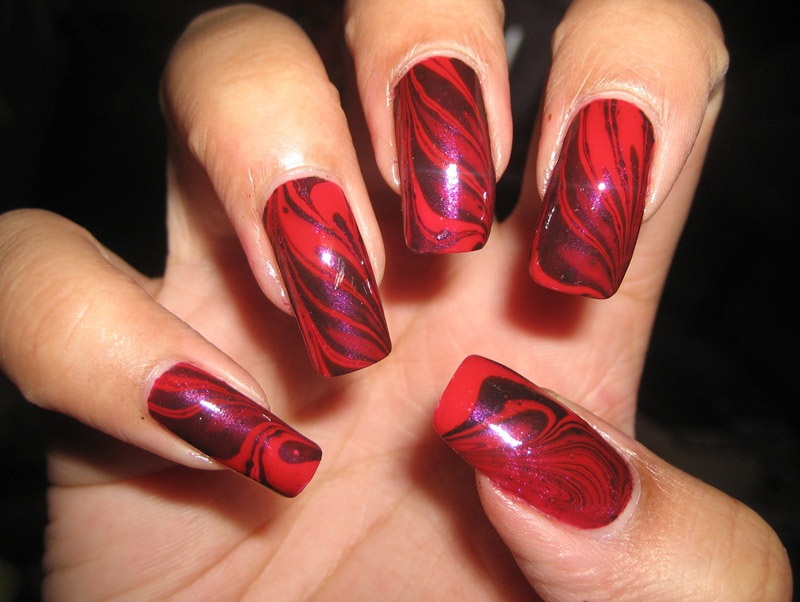 Burgundy Roses
The burgundy roses are charming and stylish on the white nail polish.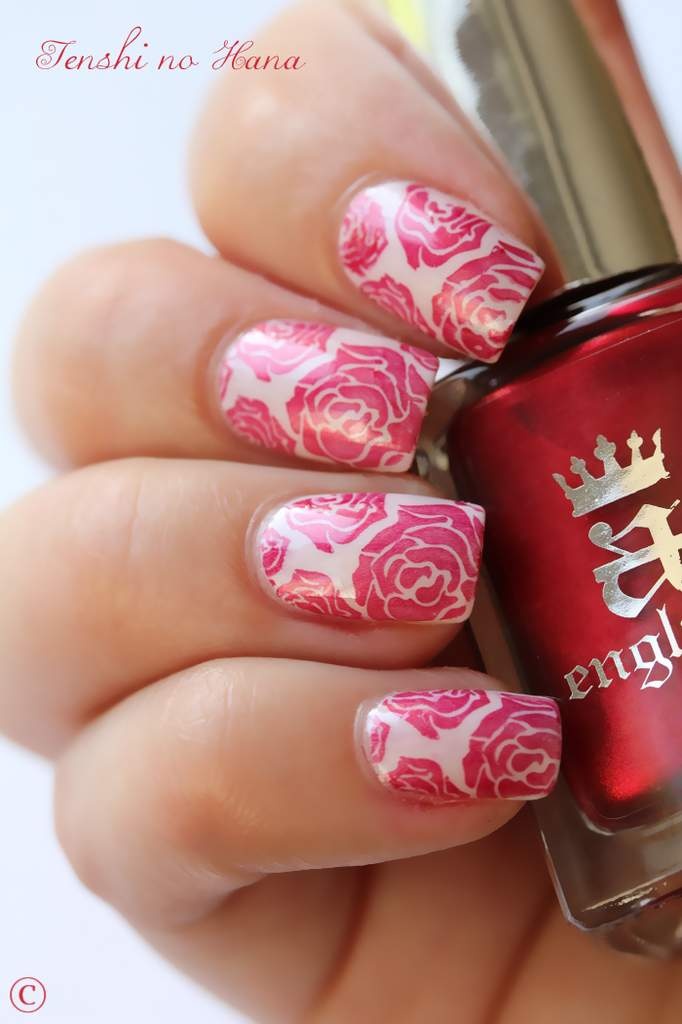 Red and Black
The nail polish creates a dangerous feel.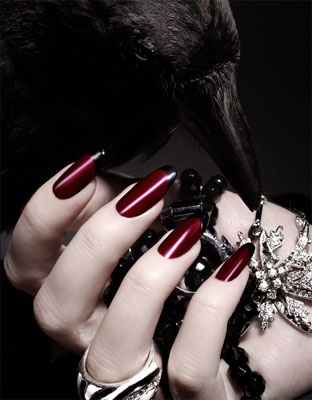 Sequins
Sequins fall freely on the nails.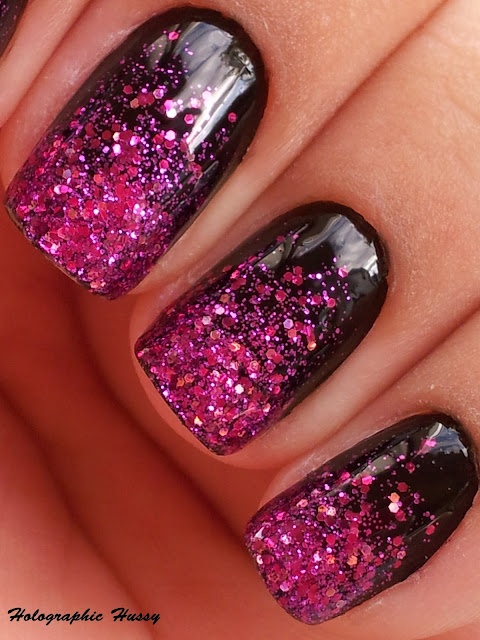 Lace
The white lace is painted on the red nails and it's cute and sassy.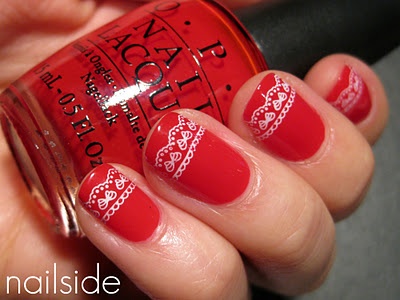 Oxblood
The nail polish reminds us of the delicate chocolate.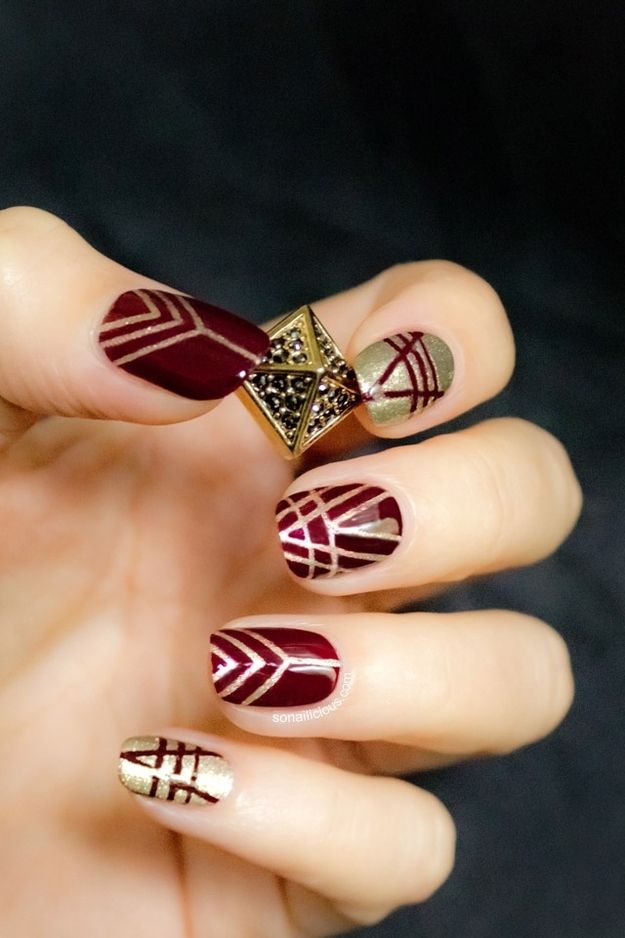 Drip Nails
The nails are recreated as the horrible pictures in the film.