20 Easy Updo Hairstyles for Medium Hair
As the medium haircut is being so popular this season, we've got plenty of easy updos in this post and they will still look chic and glamrous for mid-length hair. Compared with  the beautiful long hairstyles, the medium hair seems easier to manage and style for women. Besides, you can also add some twisting or braiding details into your updo hairstyle. Follow us with 20 easy and chic updo hairstyles for medium hair below!
Twisted Headband Updo Hairstyle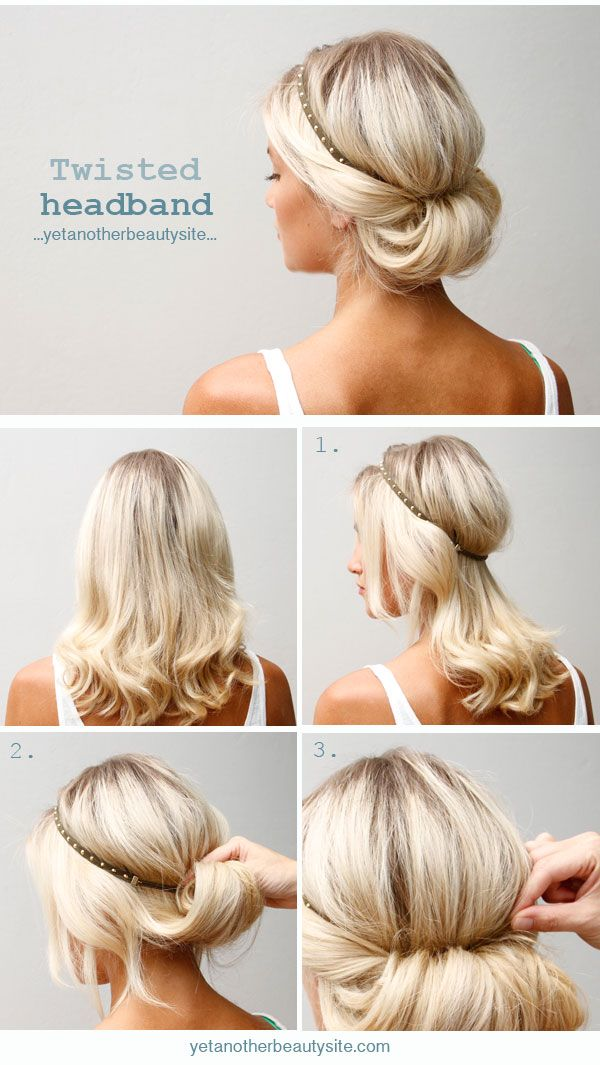 It seems the new updo hairstyle trend is becoming more and more about twists. This time, you can give a better control to shoulder length tresses in favor of a thin headband.
Twisted Updo for Blond Hair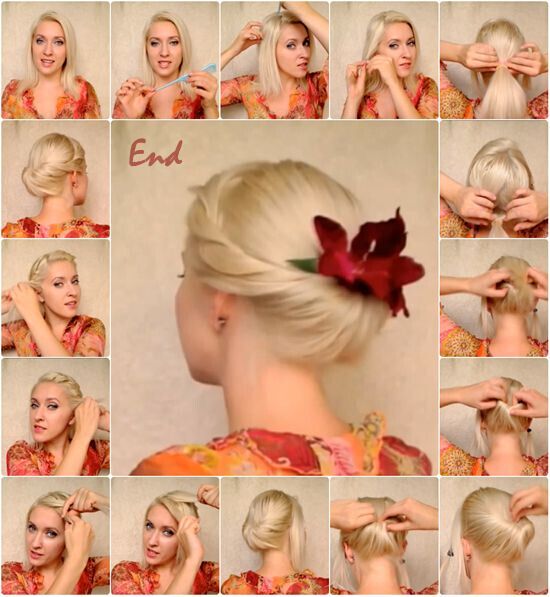 The updo hairstyle is certain to become an eye-catcher with a braided crown. It helps to keep the hair out of skin in a hot weather.
Topsy Tail Twisted Updo

It is an interesting way to create a Topsy tail twisted updo for girls. You will need to create a pigtail with the top layers and pull it through the hole above the base. Keep doing this step until the bottom and tuck the ends inwards.
Simple Updo for Office Hairstyle Ideas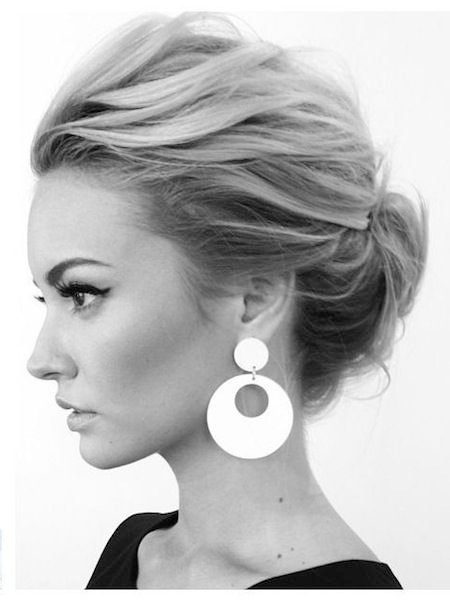 This updo hairstyle looks very charming with tons of natural textures. You may need some hairspray to achieve this wonderful look.
Quick Updo for Medium Length Hair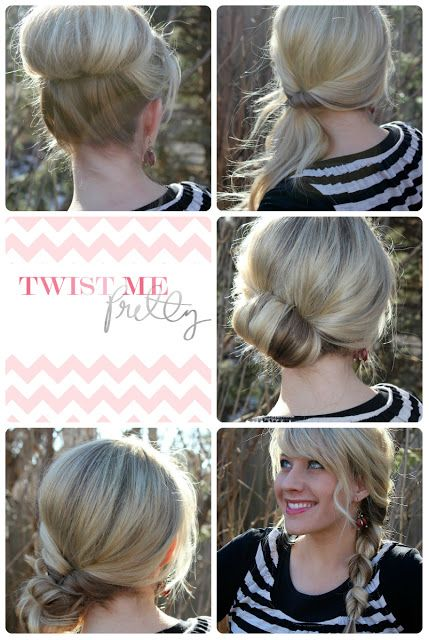 There're many different ways to style a medium length hair for pretty girls. You can roll it, twist it or braid it as you like.
Pretty Updo Hairstyle with Bangs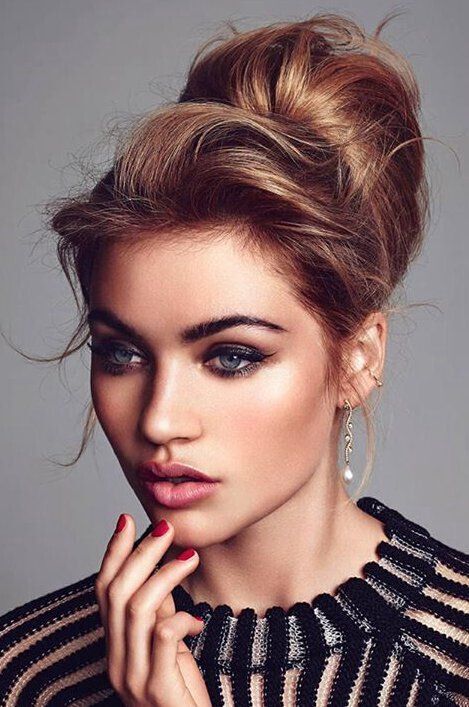 The simple updo can also make a trendy look with swept back bangs. This hairstyle is an ideal option for those girls who are in need of a glamorous vintage style.
Messy Updo Hairstyle for Summer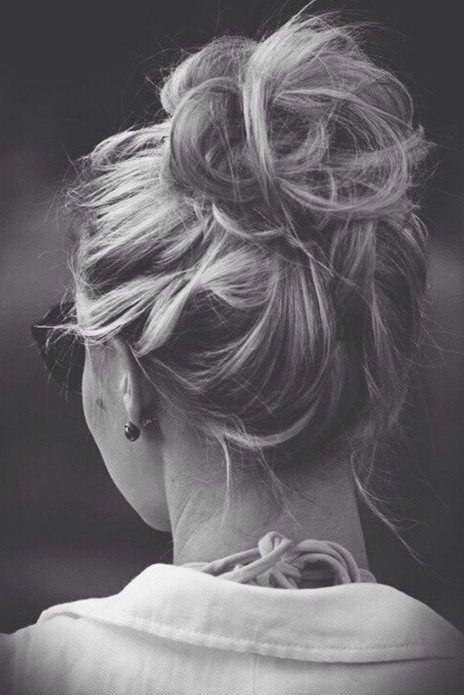 The simple updo for medium hair will still look fantastic even in a messy shape. It is being a perfect choice for a cool summer look.
Messy Updo Hairstyle for Curly Hair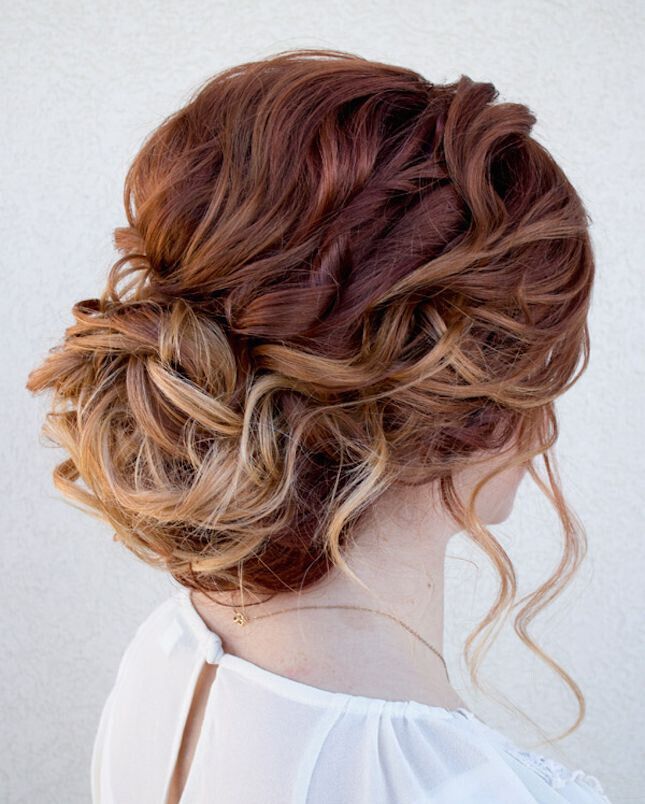 The updo hairstyle will look extremely adorable and cute on curly hair. It can also act as glamorous wedding hairstyles for all to-be-brides.
Messy Braid Bun for Medium Hair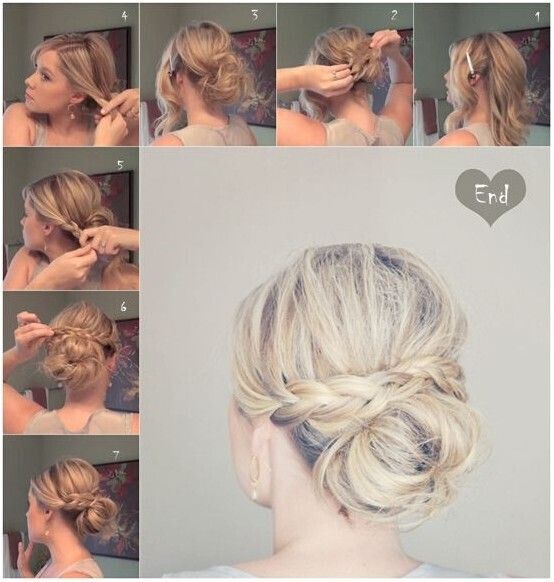 The updo hairstyle will look more interesting and alluring with some braiding details. It is being a perfect choice for a fabulous beach look during the holiday.
Knotted French Braided Updo for Medium Length Hair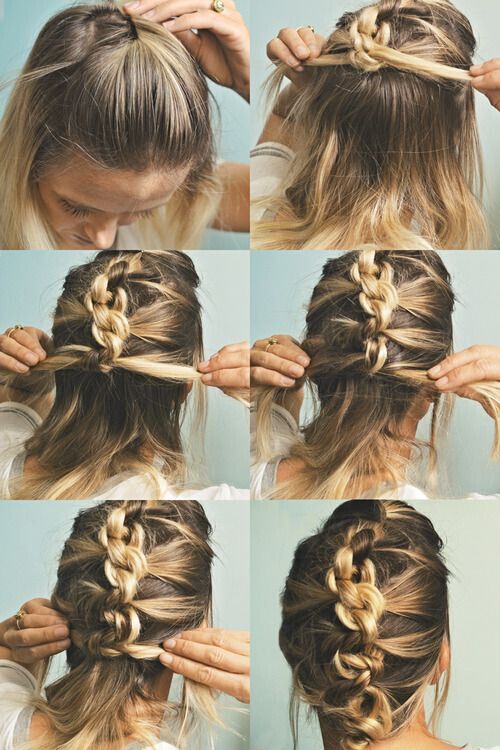 Here's a creative way to make a cool fauxhawk-like look from a mid-length hair. Knot your hair from the very top like the French braiding process and fix the final shape with bobby pins.
High Bun Updo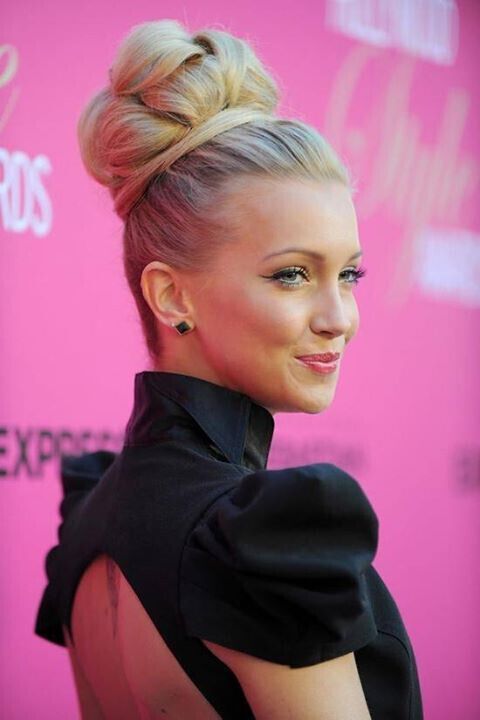 It is a trendy way to create a high bun for the glamorous red carpet look. All the hair is pull up into a beautiful flower shape over the crown.
French Twisted Updo Tutorial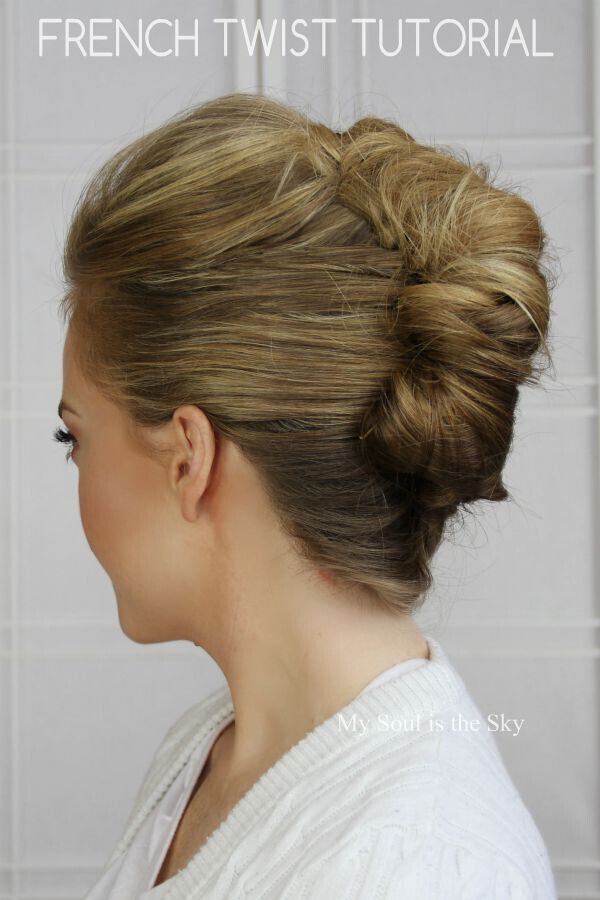 The classy French twist updo is being an ideal hairstyle to attend a formal occasion. You can change the shape and position depending on your hair length.
Easy Updo with Blunt Bangs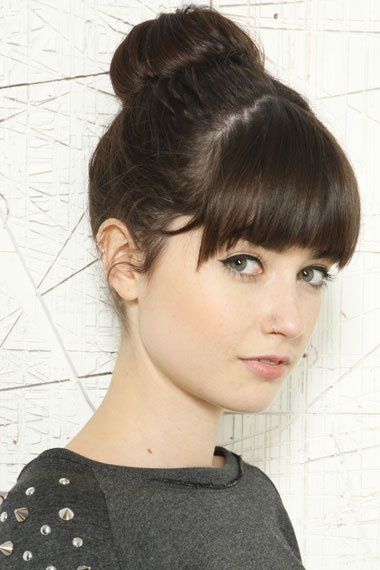 The simple updo hairstyle is also being greatly favored by most Asian girls. It will look very cute and lovely with blunt bangs in the front.
Easy Bun Updo for Medium Hair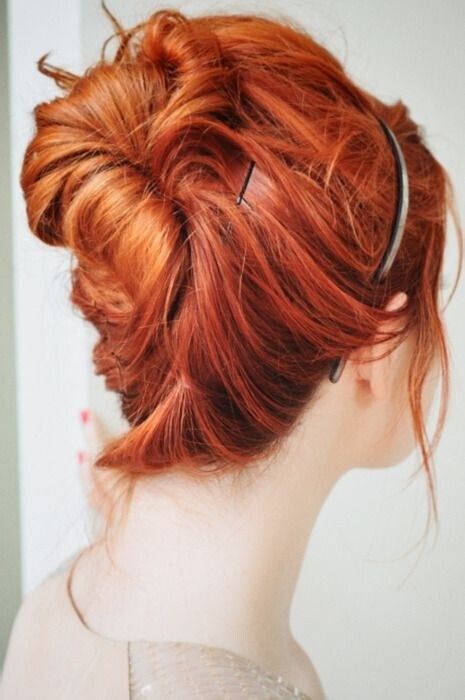 It is very easy to create a messy bun for girls. You can use bobby pins to keep the short layers and hair ends in place.
Easy Braided Updo Hairstyle for Medium Hair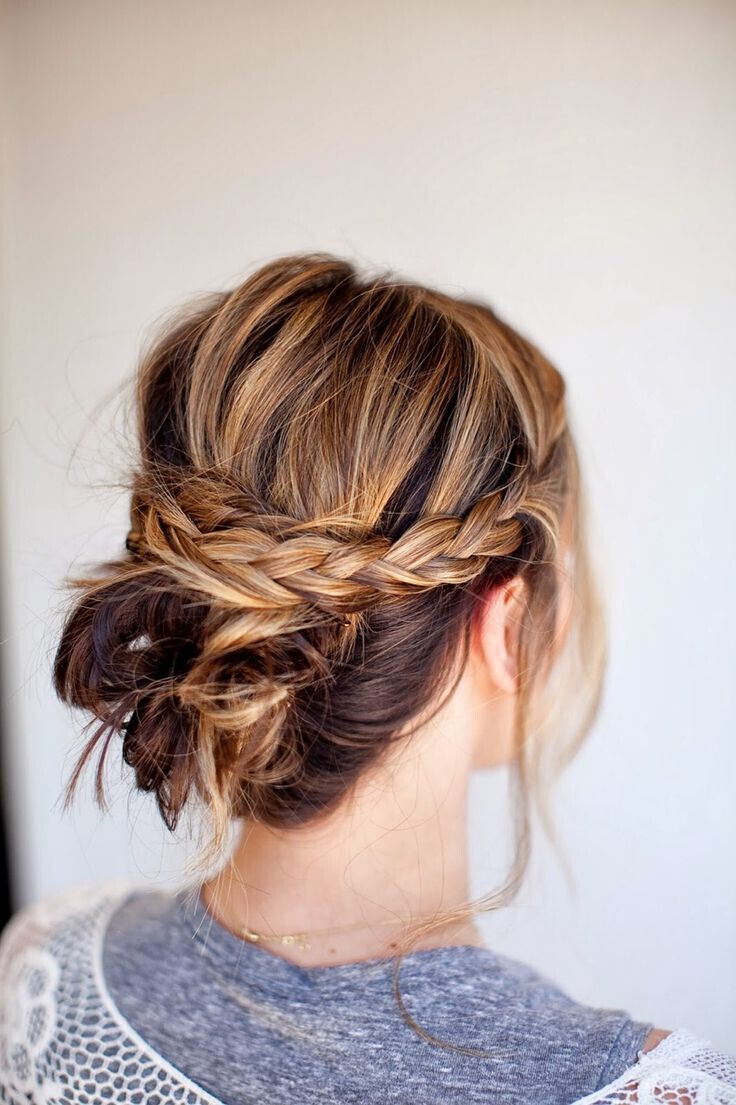 The latest highlighting techniques and colors will be able to bring a  brand-new look for your mid-length hairstyle. It still looks amazing when styled into an braided updo shape.
Cute Braided Updo Hairstyle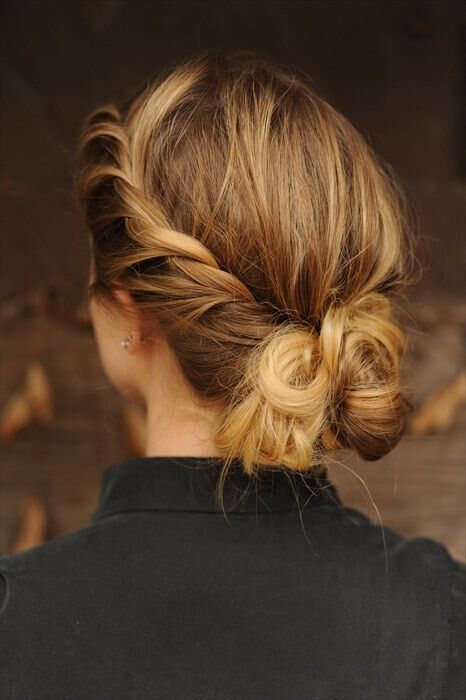 The lovely twist enables the elegant updo hairstyle very easy to make for a busy morning. It also gives a more appealing color effect for ombre or balayaged hair.
Braided Updo Hairstyle for Medium Hair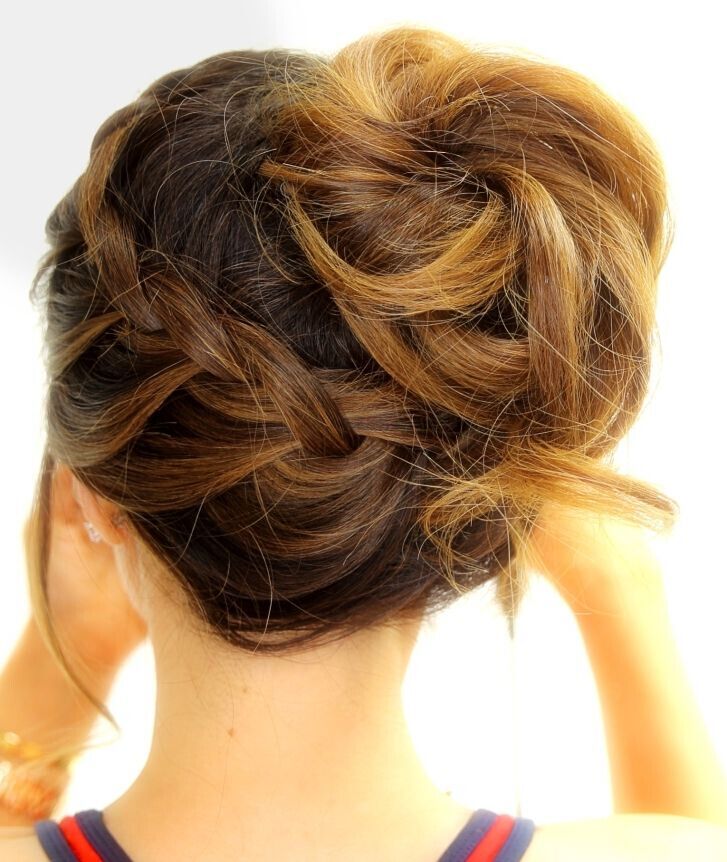 The braided updo will become more attractive with wispy layers in the air. And the lovely bun doesn't always need to be placed in the very center of the head this season.
Braided Crown Updo Hairstyle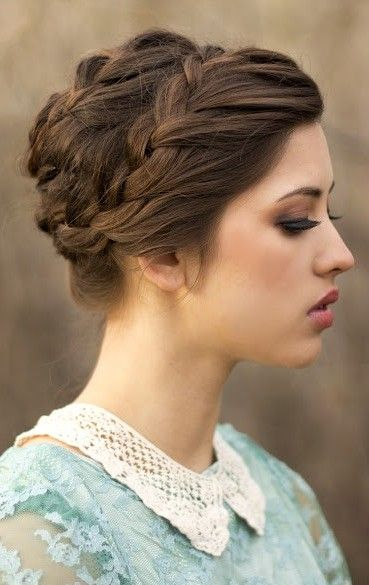 The twisted updo will give a modern and beautiful look for girls. It is very easy to get dressed up with a pretty flower.
You can find more (updo hairstyles) on prettydesigns.com