20 Easy Winter Outfits You Will Try
Winter is here. It is time for us to pull out our cozy coats and fluffy pieces to welcome the season. Who said that we couldn't glam a great look in such cold days? Even in cold winter, you can style a great look with some easy pieces. How to make an easy winter outfit? Today's post is going to help you out. There are some easy ways to help style your winter looks.
In the post, you will find different combinations for different body shapes. Also, the outfit ideas will tell you how to style your winter look with simple colors. Check the post out and find what you want in it.
Here are the ideas.
Pink Coat, White Top and Red Skirt
You can wear a skirt in winter to glam a great look. Try to make your coat, your shoes and your bag in the same tone as your skirt. The look is soft and pretty in the cold days.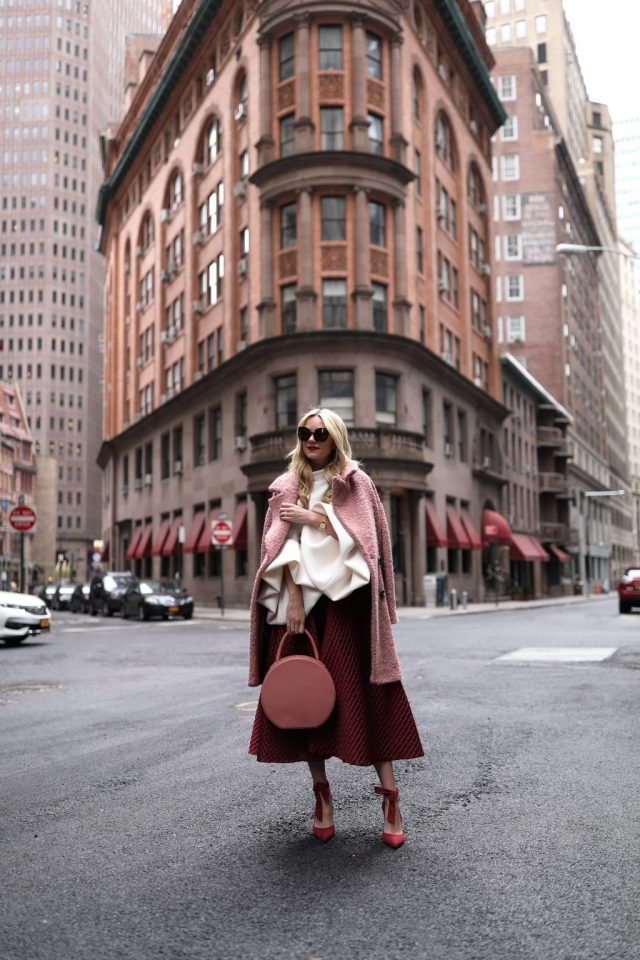 Tartan Dress
If you want to keep cool all the time, why not choose black and white outfit for your winter look? The black and white tartan dress would be your best choice.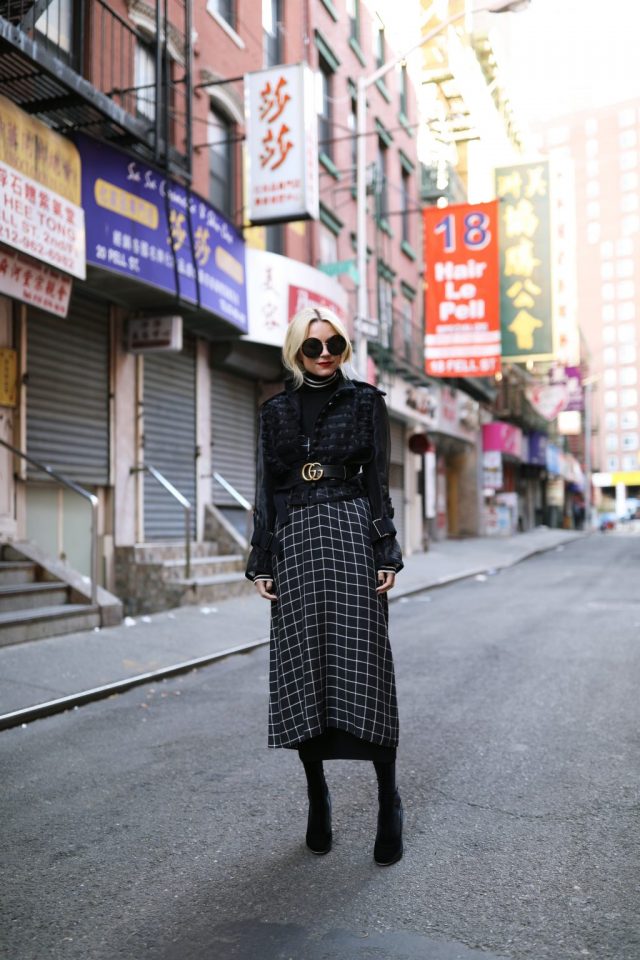 Black Skirt and Green Coat
It is too dull to wear black and white combo? Why don't you upgrade your look with a green coat and a pair of lace-up boots?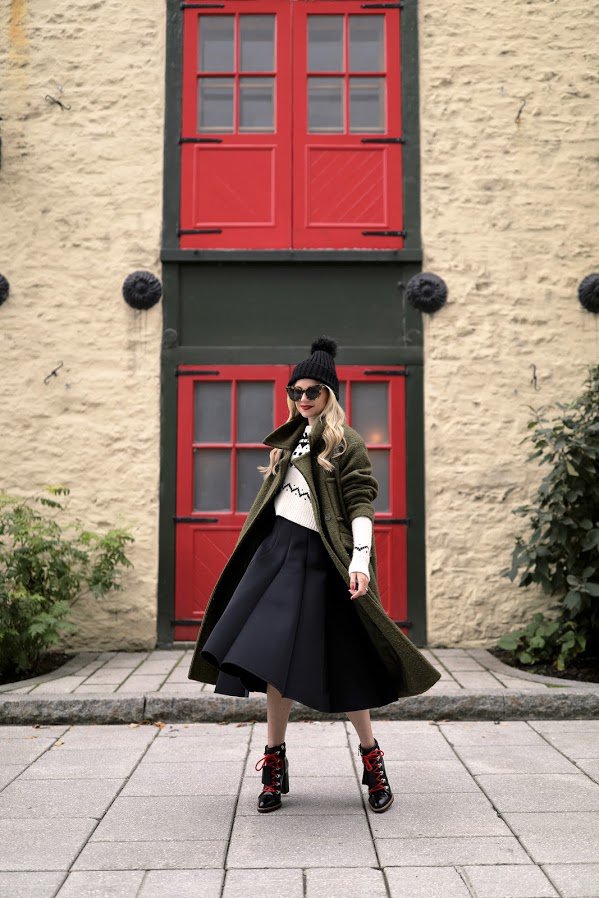 Striped Dress and Pink Coat
What is the easiest and prettiest outfit for winter? Just wear a dress and a pink coat. Don't forget to step on your knee-hg\igh boots.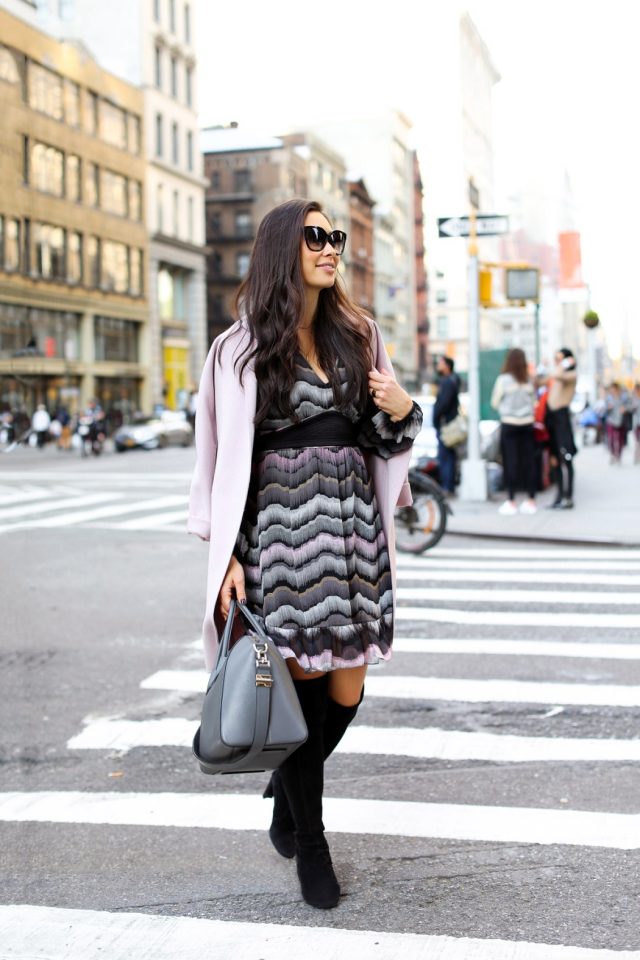 Pencil Skirt and Turtleneck Sweater
Add burgundy to your winter outfit with a burgundy coat and a burgundy bag.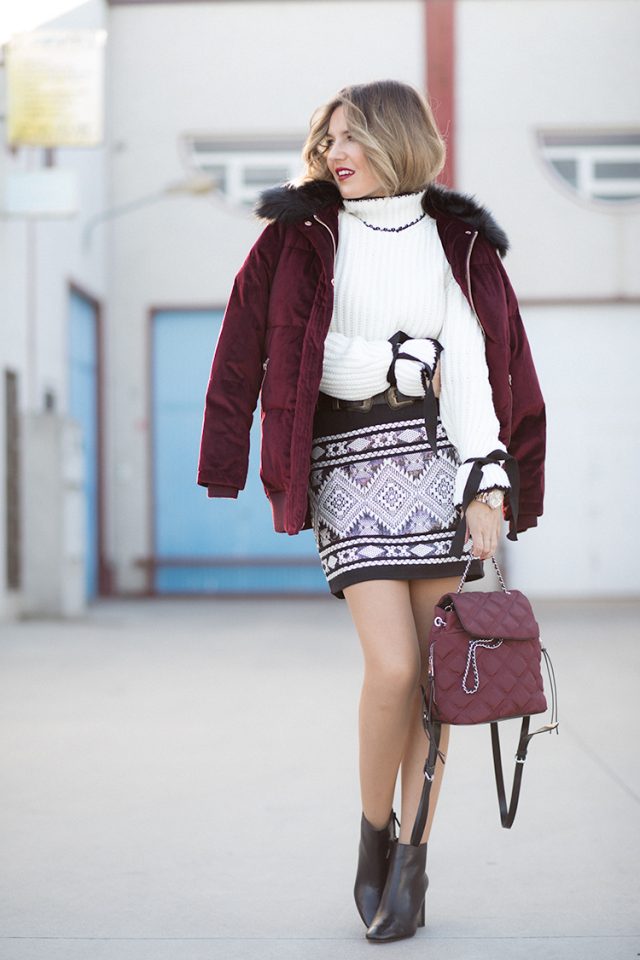 Colored Block Dress and White Coat
The main colors grey and white will make your winter outfit more easy and pretty.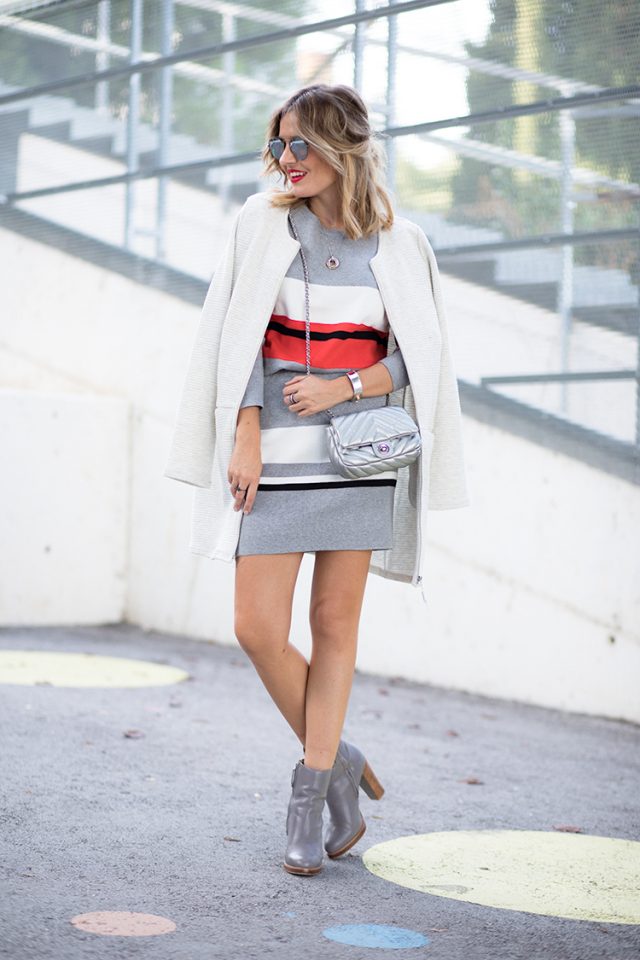 Black Top and Plaid Skirt
You can get everything simple with a black top and a purple plaid skirt.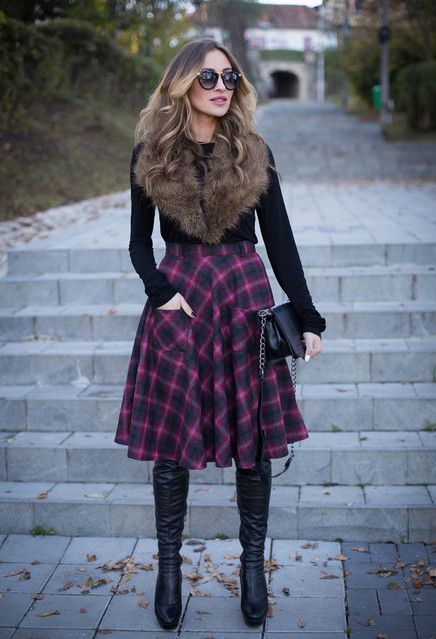 Leather Coat and Mini Skirt
It is sexy and pretty to have a mini skirt, deep blue sweater and a leather coat for winter looks.

All-black Outfit
How to make an all-black outfit vivid? You can try to wear a leather skirt, a turtleneck sweater and a pair of knee-high boots.

Cardigan and Skirt
You don't want a bright color for your winter look? Why not opt for the light brown cardigan to lighten up a bit your outfit?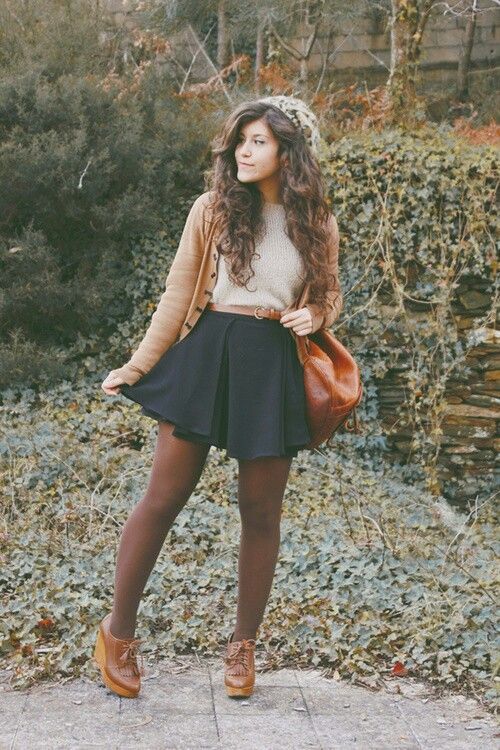 Printed Coat and Black Fringe Pants
There are ways to upgrade your all-black outfits. You can wear a printed coat to add colors to the look or wear a pair of stylish pants to make the look vivid.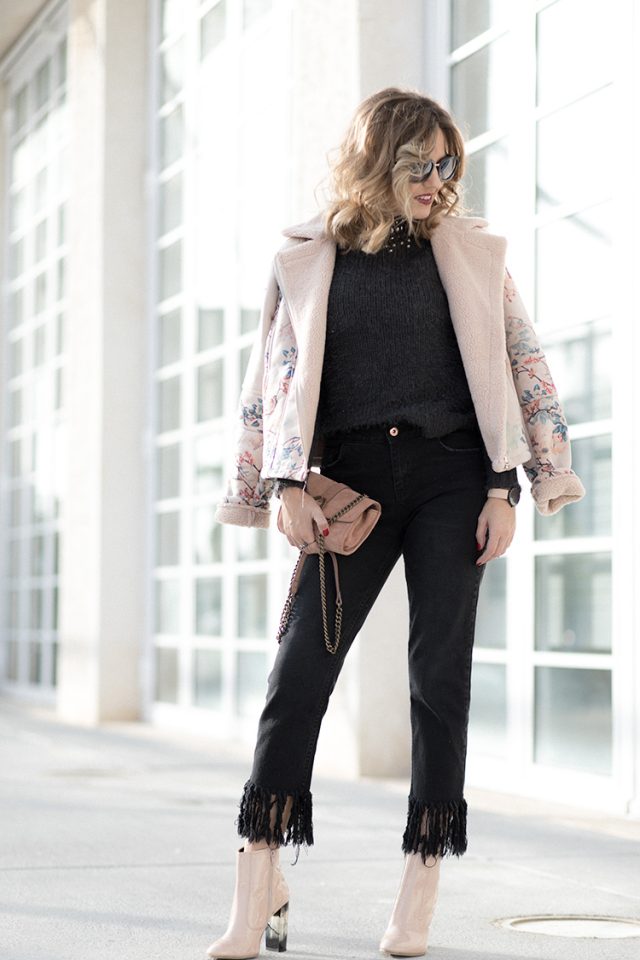 Nude Pants and Leopard Shoes
Flare pants are popular all the time. Use a pair of nude flare pants to complete your winter look. To lighten up the whole look, you can wear a pair of leopard heels.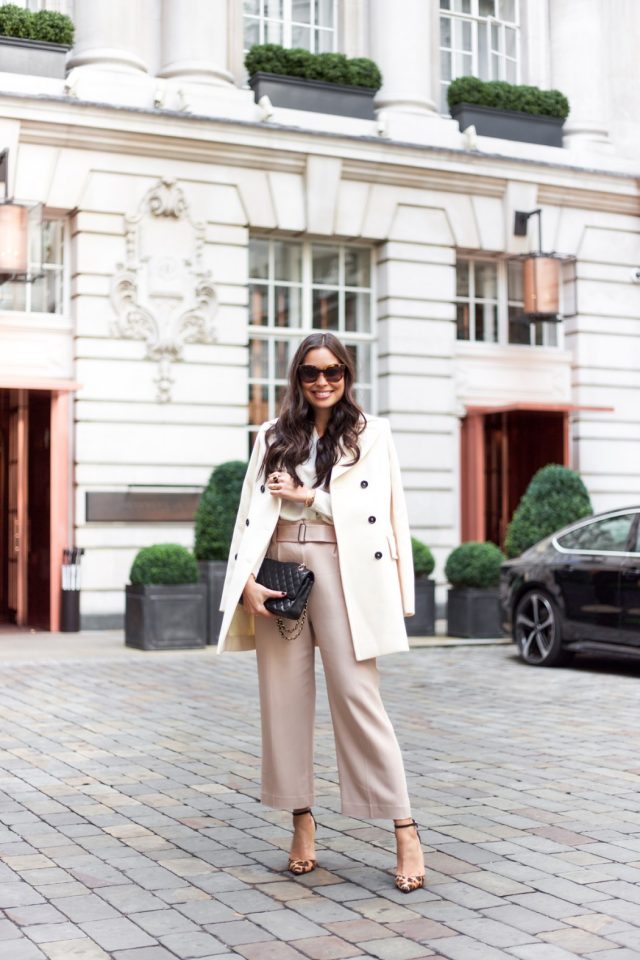 Tartan Top and Leather Pants
How can you miss leather pants this winter? Pair your leather pants with a tartan top. It looks pretty and easy for holidays.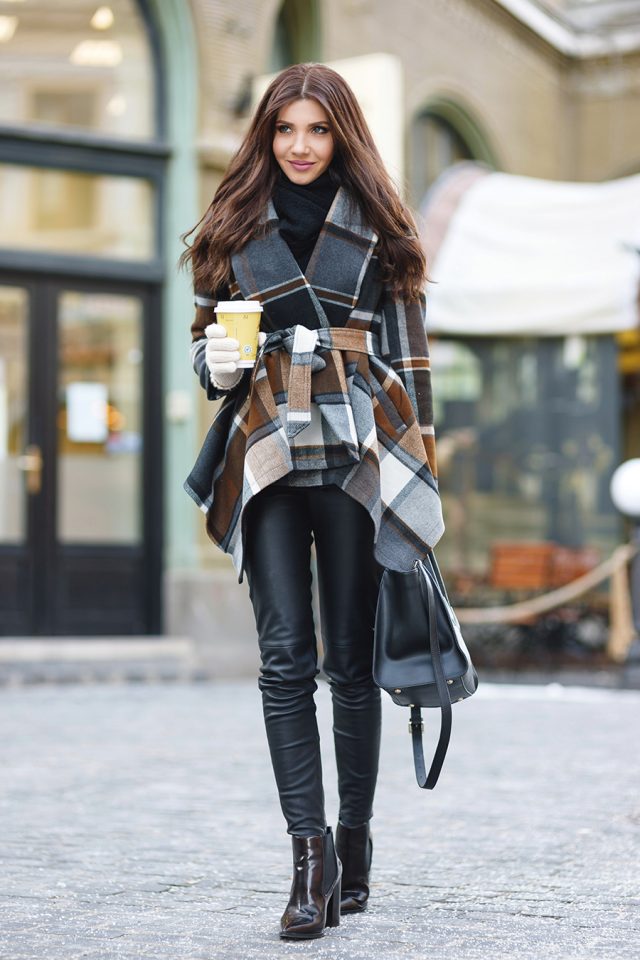 White Outfit with Pale Blue Blazer
If you want a light colored outfit, you choose light color pieces. White outfit and pale blue blazer would be your next choice to glam a great look.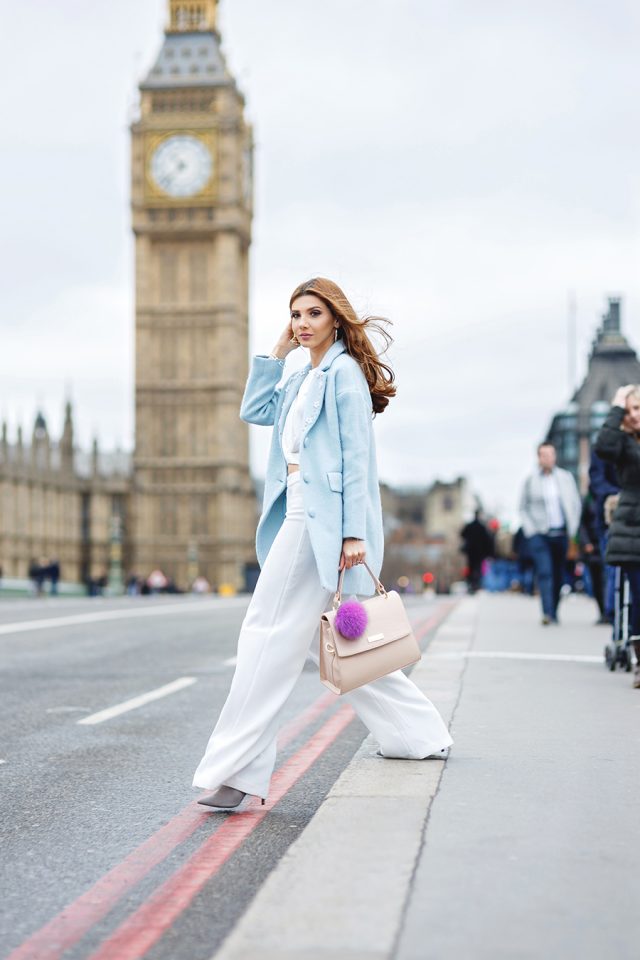 Striped Coat
The easiest way to add colors to your look is to wear a colored striped coat for winter outfits. You should keep other pieces simple or in light colors.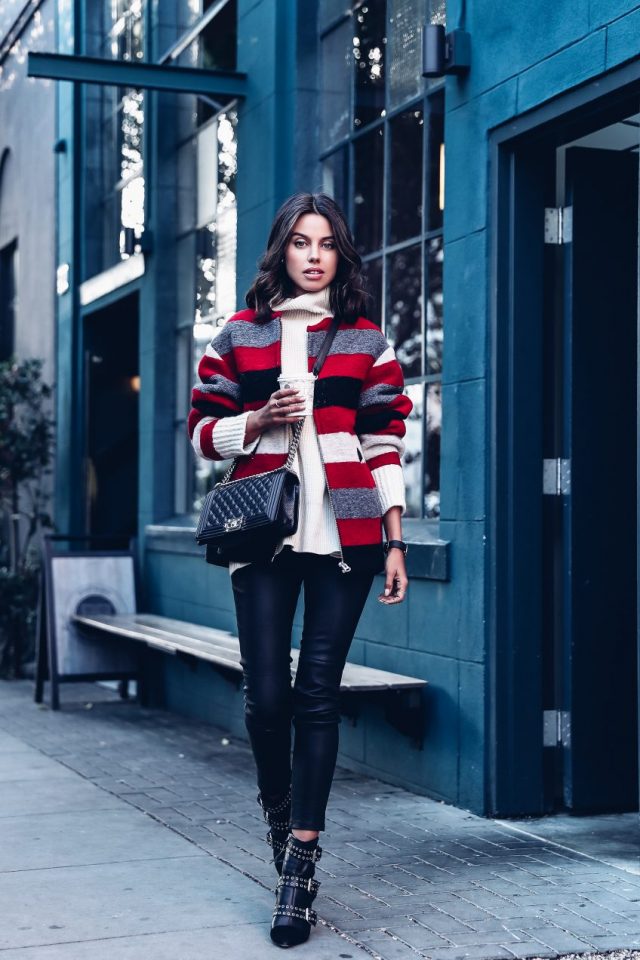 Turtleneck Sweater, Crop Jeans and Boots
Wear the must-have pieces for your winter outfit. Wear a turtleneck sweater, cropped jeans and don't forget your sassy boots.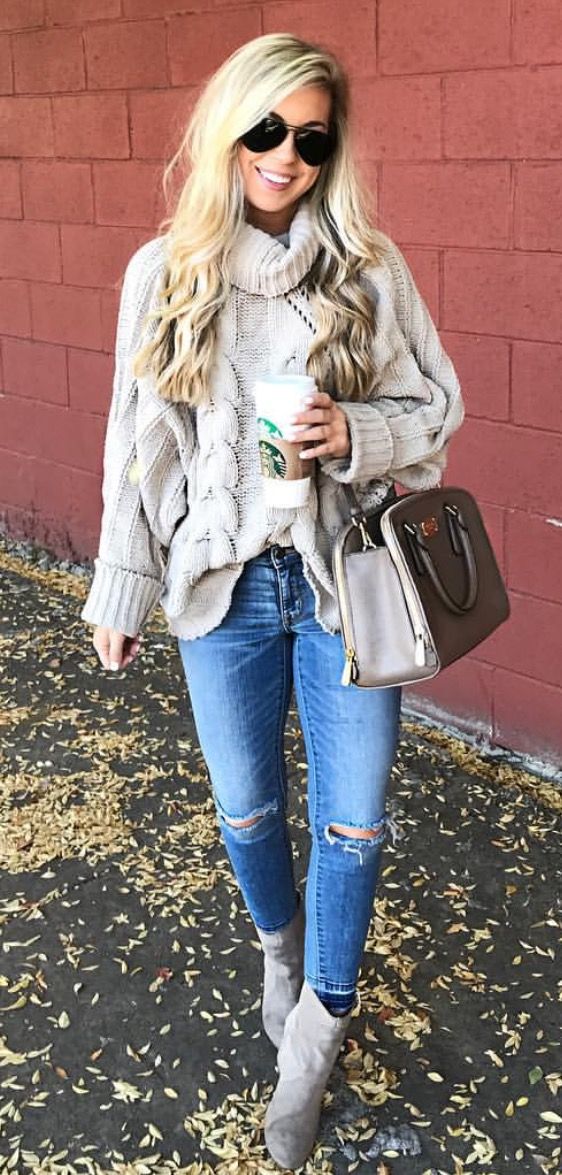 Oversized Cardigan
Pull out your oversized cardigan and glam your winter look right away.

Blue Outfit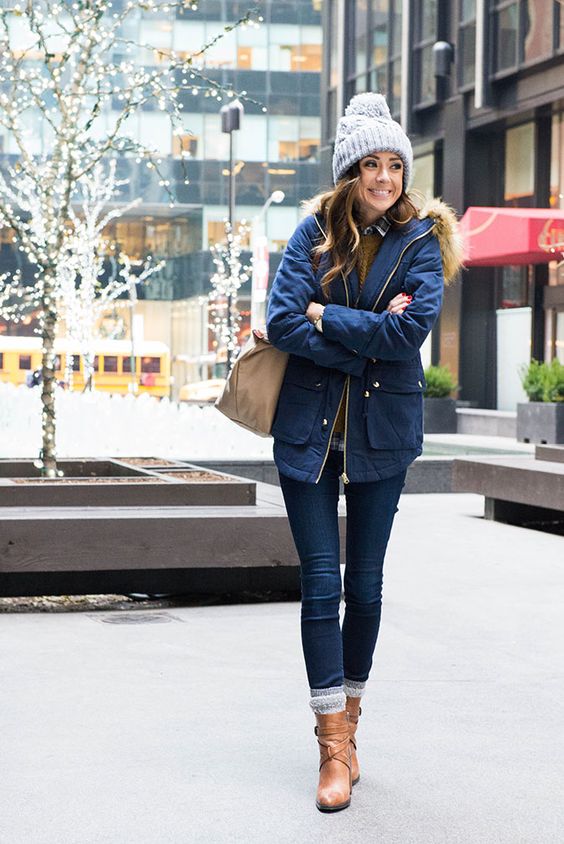 Khaki Coat, Black Pants and White Scarf
Wearing a scarf can not only keep you warm, but also soften the difference of your lining and your coat.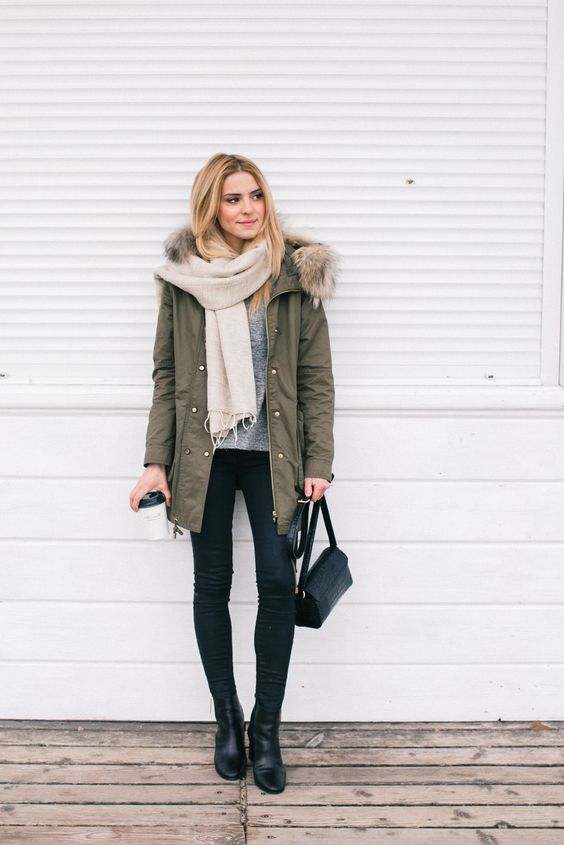 Nude Coat and Tartan Scarf
You want more colors for your winter outfit? You can choose a colorful tartan scarf to upgrade your combo.