20 Maggie Q Hairstyles: Hairstyles to Make You Captivating
We love the cool Nikita, we love the brave Charlene Ching, and of course, we love the beautiful and stylish Hollywood star Maggie Q. She is really charming with her unique temperament. Today, let's take a look at Maggie's hairstyles. If you have medium or long locks, that's so great! You can just rock any of these hairstyles. Get inspired from them, and make yourself as gorgeous as Maggie Q in 2014.
Maggie Q Straight Hairstyles: Stylish Center-Parted Hairstyle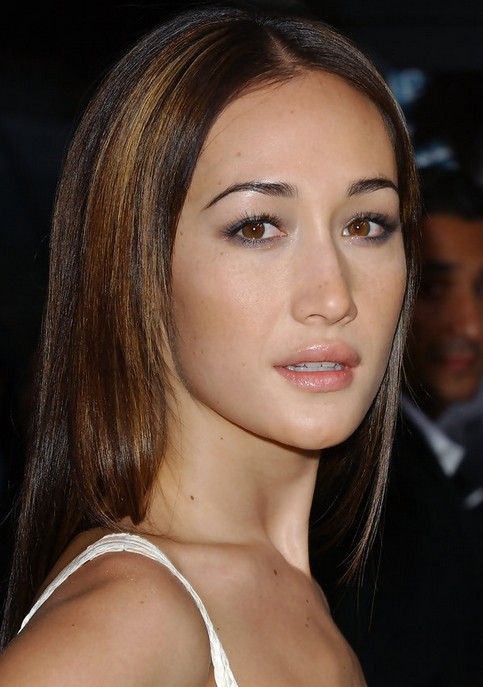 Well, take a fresh look at the long straight hairstyle. The center-parted long locks really play an important role to make you a few years younger. Maggie wears her sleek brown hair down, showing off her exquisite appearance effortlessly. That's adorable! This hairstyle is simple to maintain and you may choose it for occasions from the office to the party dancing floor.
 Maggie Q Medium Hairstyles: Voguish Side-Parted Wavy Haircut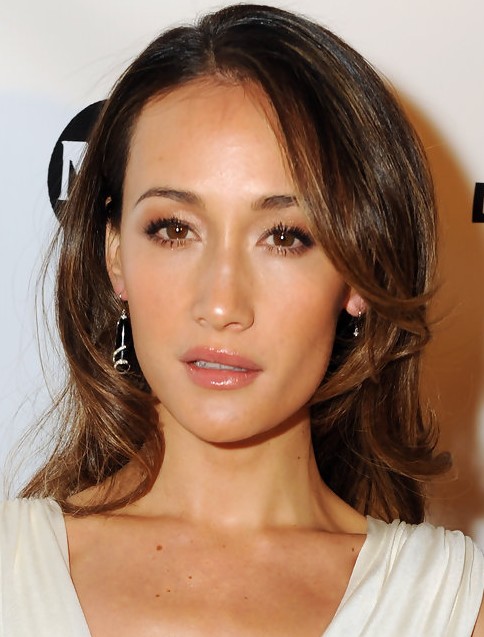 Maggie's brown hair is radiant with this wavy haircut. The subtle curves and the volume on both sides frame her face perfectly. This is really a classic and elegant look.
 2014 Maggie Q Long Hair styles: Ombre Wavy Cut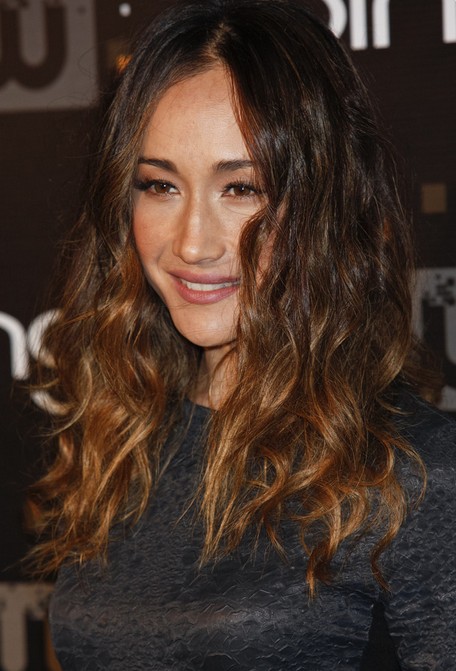 This wavy hair cut resembles the voluminous curls we just mentioned above, but the curves are looser. It is also a center-parted hairstyle. The ombre style add life to the hair and it is so edgy and causal-chic that Maggie looks quite easy-gonging just like the girl-next door yet with a touch of high fashion.
 Maggie Q Long Hairstyle: Blond Center-Parted Straight Cut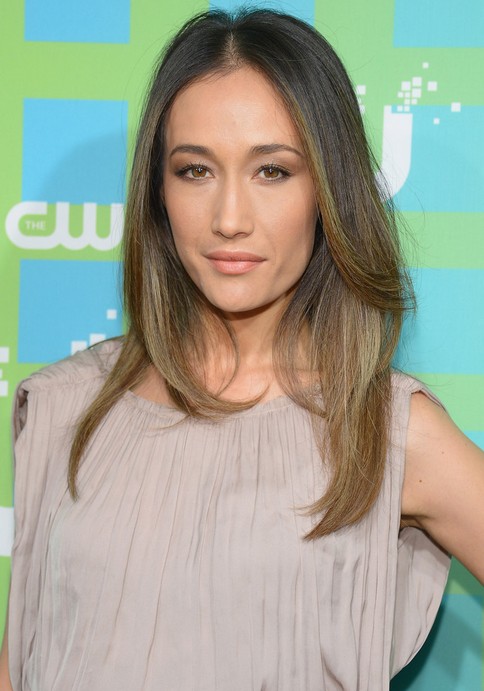 I like this haircut. Maggie wears down her straight locks naturally. The natural curls at the ends of the hair make the hair lively.
 Maggie Q Long Hairstyles: Attractive Center-Parted Straight Cut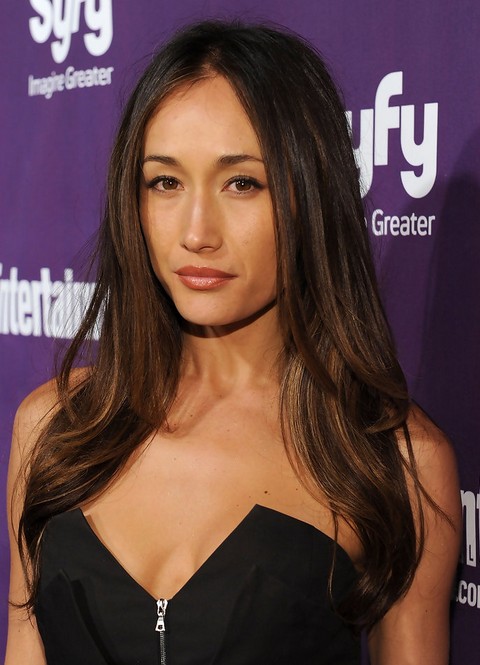 I love Maggie with this hairstyle. The slick locks drape naturally along her cheeks and the ends are styled in natural curls. So natural, so beautiful! I even don't know how to express my love for it. Any women are fit for this center-parted straight hair cut. Once you rock this haircut, you upgrade you style and charm. You are so charming and classy.
 Maggie Q Hairstyles: Voluminous Long Curls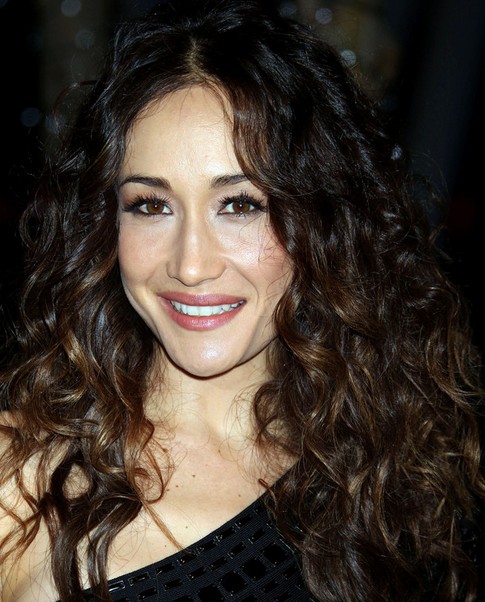 Maggie looks really fantastic with the voluminous long curls. The center-parted hairstyle leaves an impression of neutral femininity and sophistication. When it is combined with the voluminous curls, the whole look becomes much more stylish. It is also a quite great hairstyle for women with a round face. The massive volume of the hair on the sides makes the face look much smaller.
 Maggie Q Hairstyle: Trendy Side-Parted Curly Hair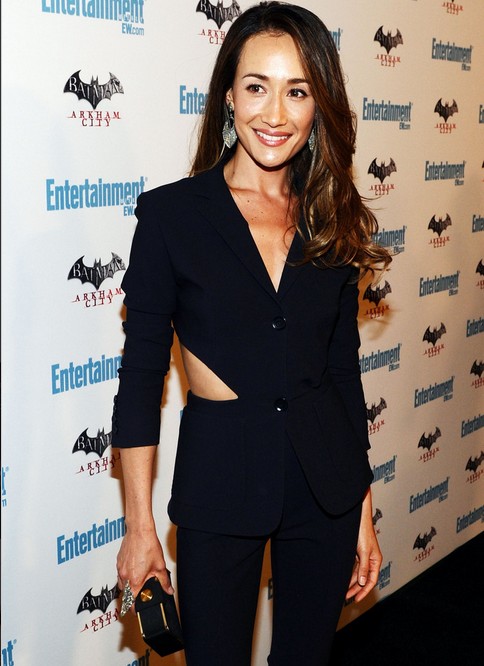 What a super-chic icon! She sweeps her curly hair to one side and it is just as beautiful as the shiny smile on Maggie's face.
 Maggie Q Hairstyles: Sweet Pinned Updo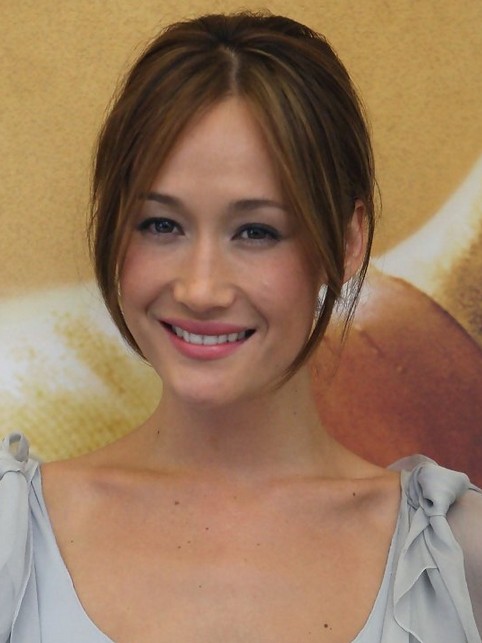 One more sweet look! The center-parted bangs just embrace her smiling face, with the rest of locks fixed behind! Go for this girl-next-door look by yourself!
 Maggie Q Hairstyles: Sweet Messy Updo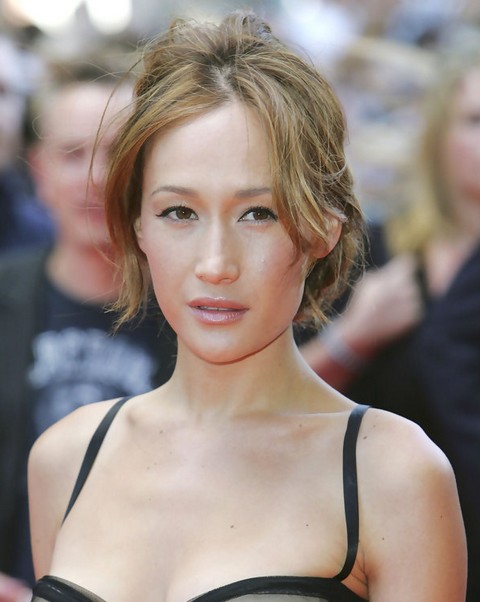 How adorable Maggie is with this messy updo! Just tease your hair casually into a bun, and leave some strands in the front, you can be so adorable, too!
 Maggie Q Hairstyles: Super-chic Long Wavy Cut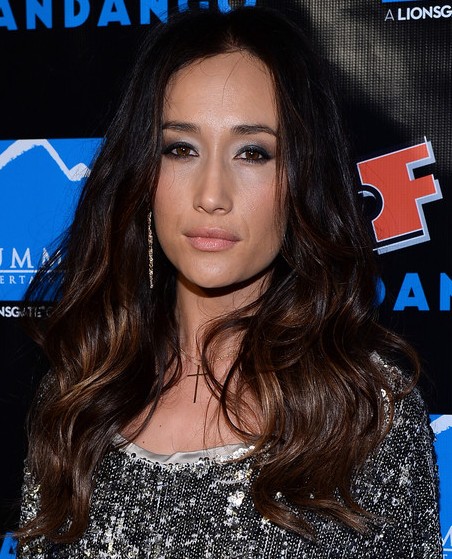 The loose defined waves in this super-chic long wavy cut make Maggie so different from her previous sweet look. This time, she seems to be a cold-blooded queen, arrogant and confident. The hair is smooth and tame on the crown and sides of the face. It gets fluffy and tousy from the jaw and the locks just embrace Maggie's beautiful face. If you want to be a proud queen, go for this hairstyle. It is suitable for all face shapes.
 Maggie Q Hairstyles: Sophisticated Long Straight Cut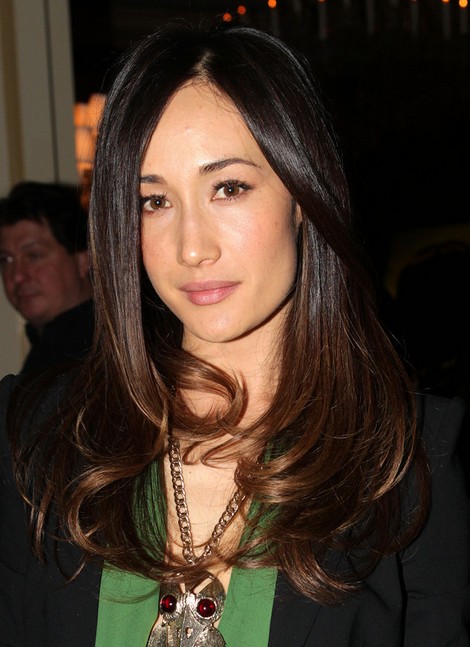 This side-parted straight cut is wonderful. The upper sections are smooth and straight while the lower sections are rolled in lovely curls. The result is an exquisite look.
 Maggie Q Hairstyles: Sexy Pinned Updo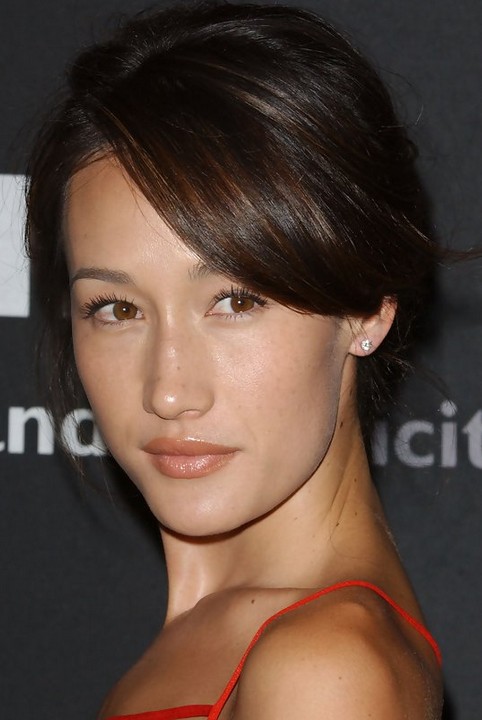 Updo is a hairstyle that every graceful woman won't cast away. Maggie look so elegant with this pinned updo. The bangs sweep to one side and just glance off the brow, which makes the look sexy and charming. The hair is teased slickly and has been add some texture and volume with the hair products. You can opt for this pinned updo on work days or for a party. It will promote your glamor to a great extent.
 Maggie Q Hairstyles: Alluring Messy Updo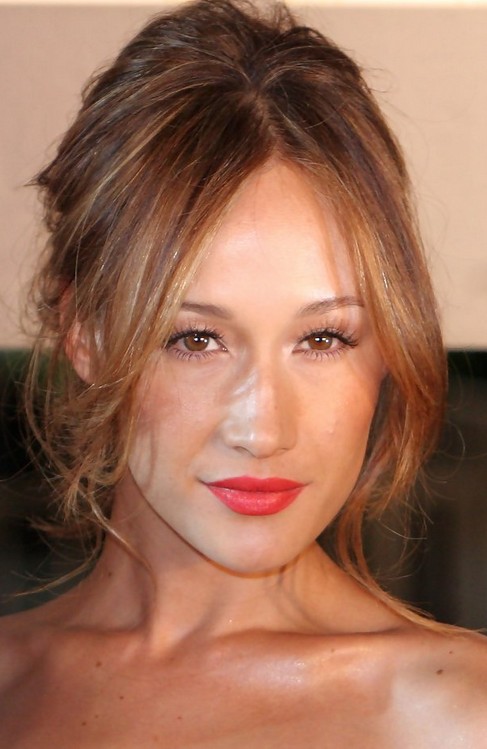 Wow, SO beautiful! You must have the same feeling with me! Maggie looks so alluring with this messy updo hairstyle. She parts the front fringe from the middle and leave them fall upon her rosy cheeks in slight curls. Locks on the crown are messily tousled a little bit top. This is a perfect hairstyle for a party, and you'll certainly be a stunner with it.
 Maggie Q Hairstyles: Fashionable Loose Curls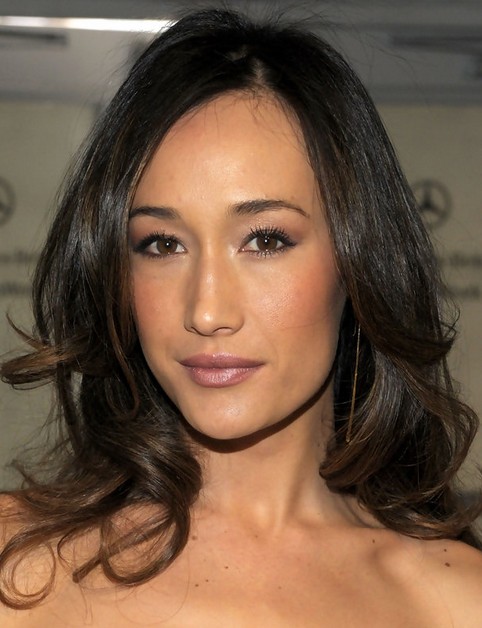 Loose curls present a casual-chic look. Maggie parts her beautiful locks from one side and let the soft curls draping along her face to the neck. I must say it's fascinating.
 Maggie Q Hairstyles: Elegant Ponytail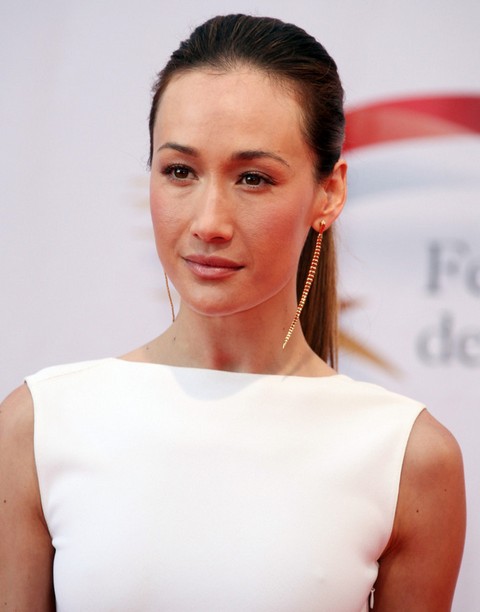 Once I thought that the pony tail was just the privilege of the little girls. When I saw this picture, I realized that I was wrong. Maggie teases her hair smoothly back into a delicate ponytail. The crown is subtly raised, and she makes her face the center of the attraction. With a pair of long earrings and a white dress, Maggie looks really sassy and stylish in an understated way.
 Maggie Q Hairstyles:Classy Curly Hair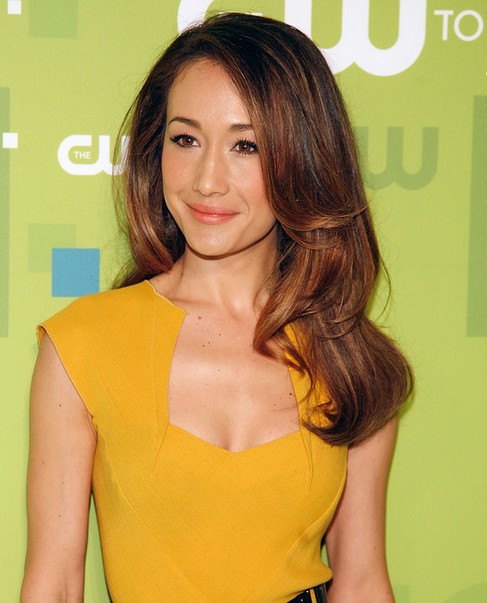 The loose and slight waves add more interest to the fluffy curly hair style. Maggie looks like a super cute girl with it.
 Maggie Q Hairstyles: Center-Parted Long Curls for Round Face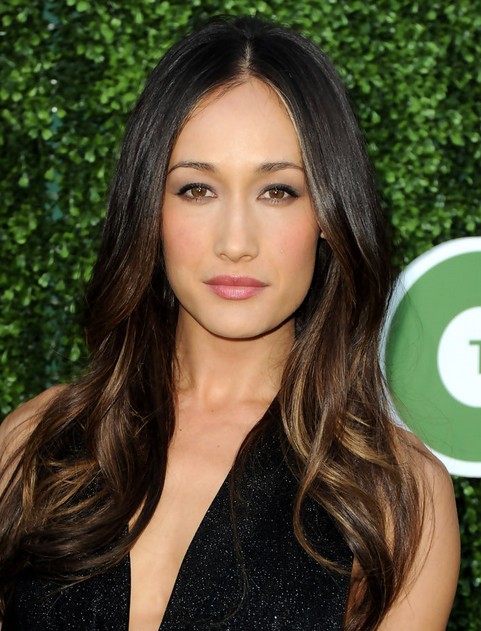 Maggie Q Hairstyles: Brown Curly Hair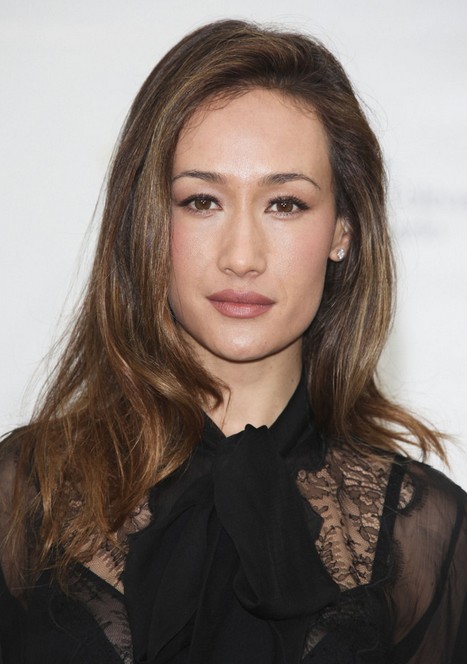 This side-swept curly hair gives us an impression of sophistication and elegance.
 Maggie Q Hairstyles: Adorable Braided Hairstyle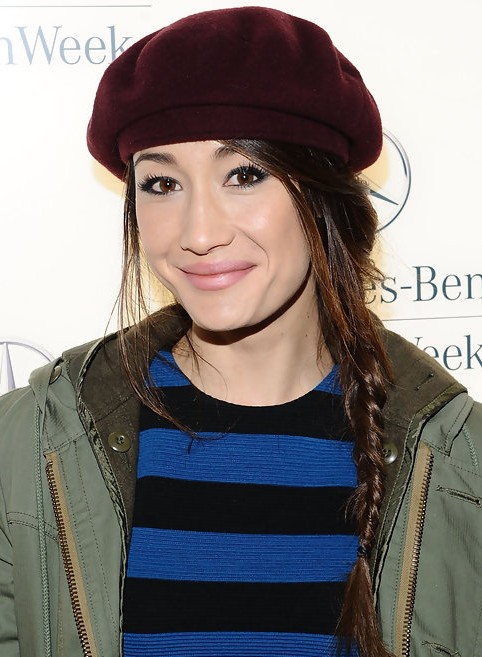 What do you think of this braided hairstyle? Maggie's brunet hair has been styled into an adorable braid. The braid is tight twisted but the upper section is loosely plaited and a certain strands of locks have been left to frame the face. The beret makes the look elvish. This hairstyle is so great for the young mischievous girls.
 2014 Maggie Q Hairstyles: Sleek Long Straight Hair Cut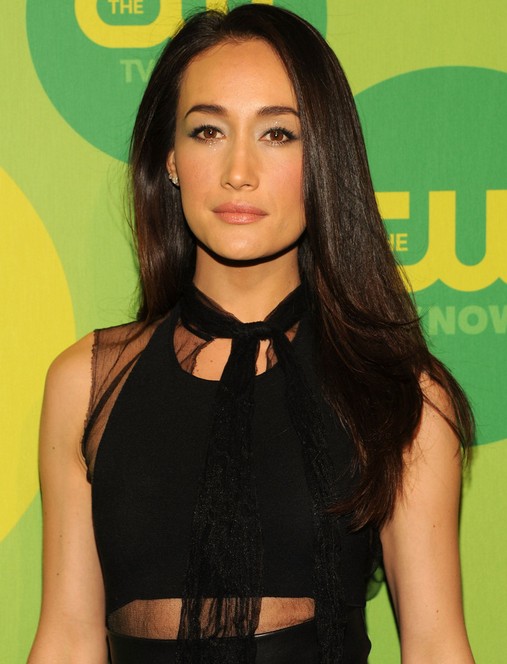 Maggie Q's long black hair is blow-dried slick. She slightly parted her hair from a side. One side of the hair has been put back over the ear. This long straight hair cut is really a seemly simple yet quite classic one to go with any outfit and make-up.
 Maggie Q Hairstyles: Long Layered Haircut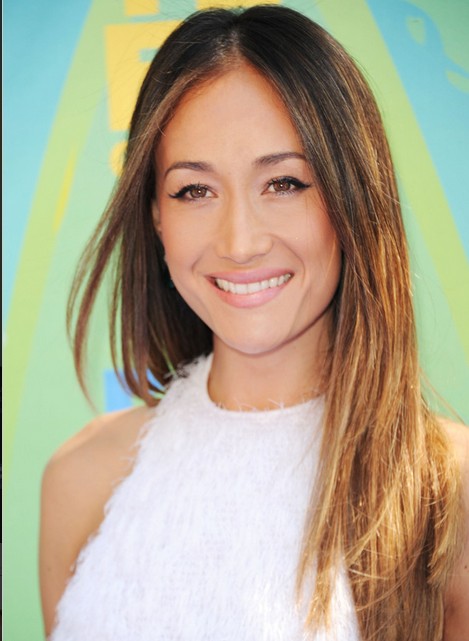 Maggie looks so airy and vibrant with this long layered haircut. Do you like it?