20 Styles to Pop up Your Midi Skirts
Do you have midi skirts? It is time for you to pull them out and rock the seasons. Try to search for some staples like crop tops, white shirts to pair your skirts.
There are ideas introduced in today's post. You will be surprised at the midi skirt styles. They are pretty as well as easy. You can not only enjoy the breezy look the styles bring, but also learn some pairing skills.
Check the post out and find what you want.
Black Top and White Skirt
It's classic and chic to glam a black-and-white outfit to pop up the street look.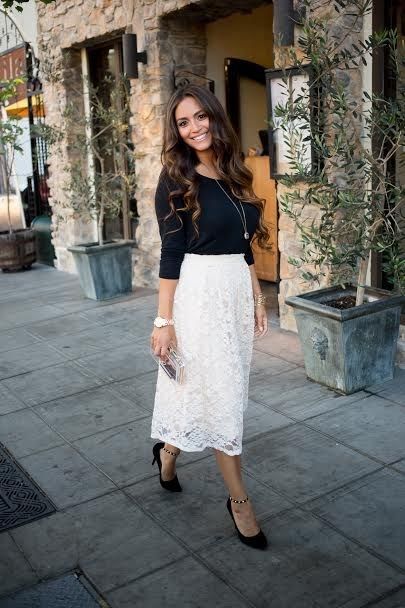 White Blouse and Leather Midi Skirt
Every girl may have at least a button-up blouse to pair her looks. The blouse can fit many outfits. You can even pair a leather midi skirt with a white blouse prettily.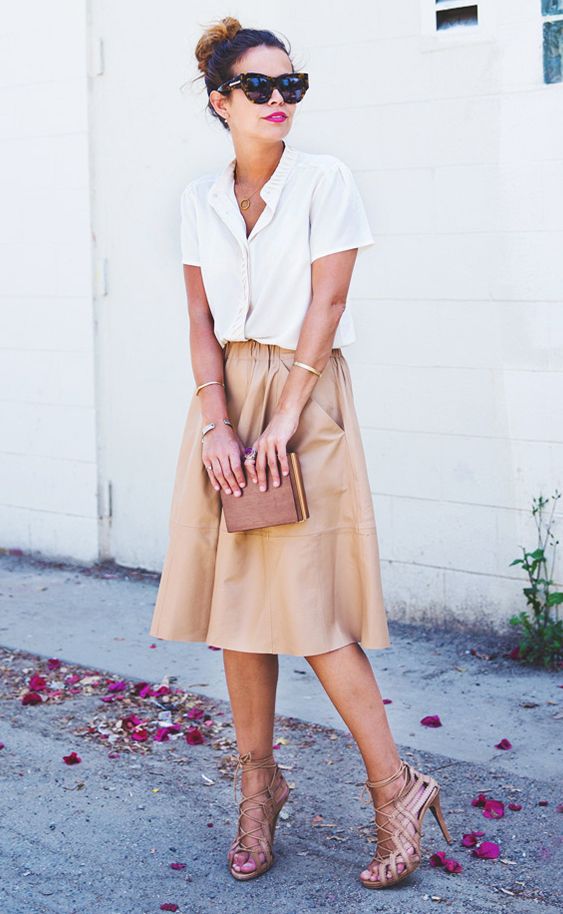 Black Crop Top and Polka Dot Skirt
It's cute to glam the look. You can simply wear a black crop top and choose a polka dot skirt for the look. For hairstyle, you may style a bob or a braid to complete the look.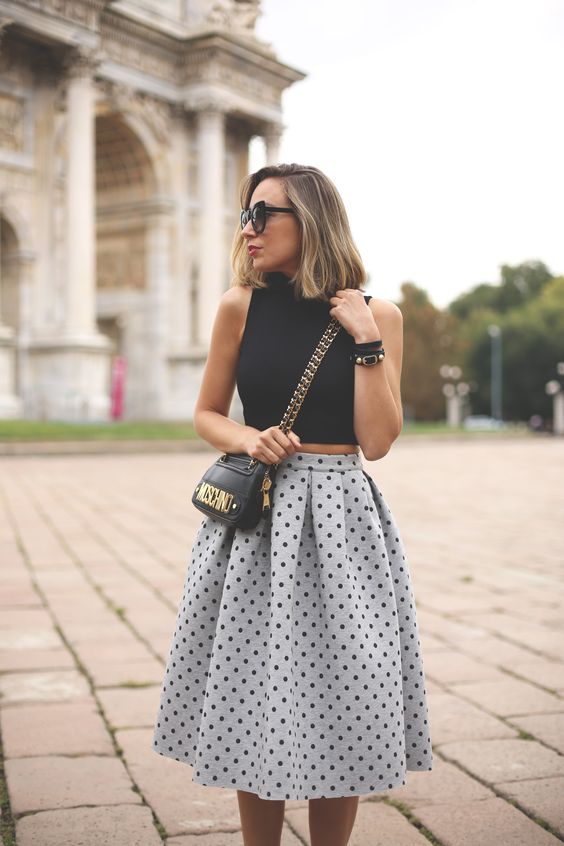 Grey Top and Black Skirt
Get it easy! The look is casual for a sunny day.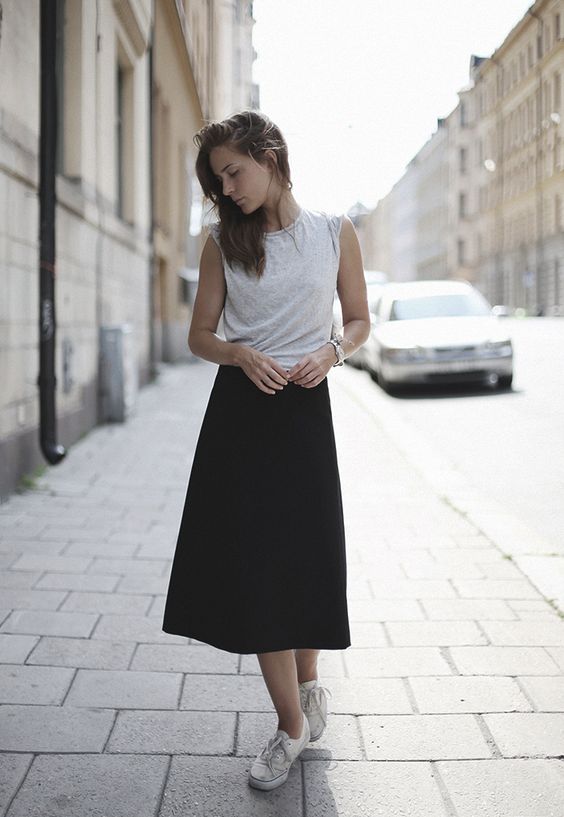 Black and White Outfit
It is a classic black and white look, but it is different from the traditional ones. A polka dot top and a tulle skirt succeed to make it great for many occasions.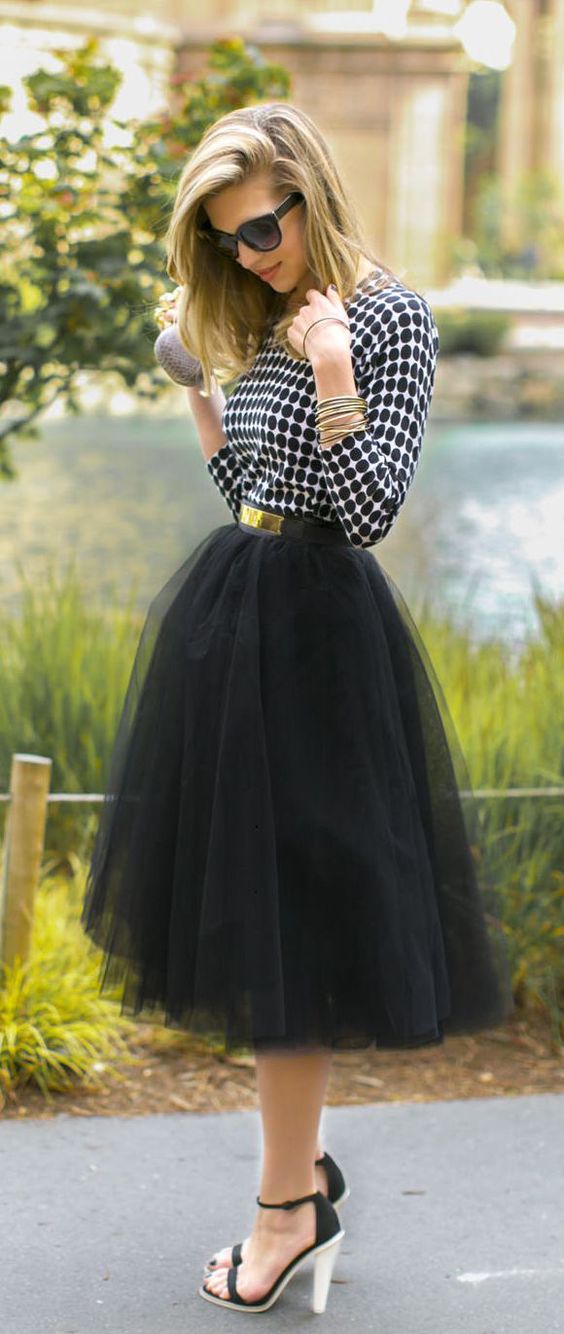 Pink Polka Dot Skirt
The look brings a sweet vibe.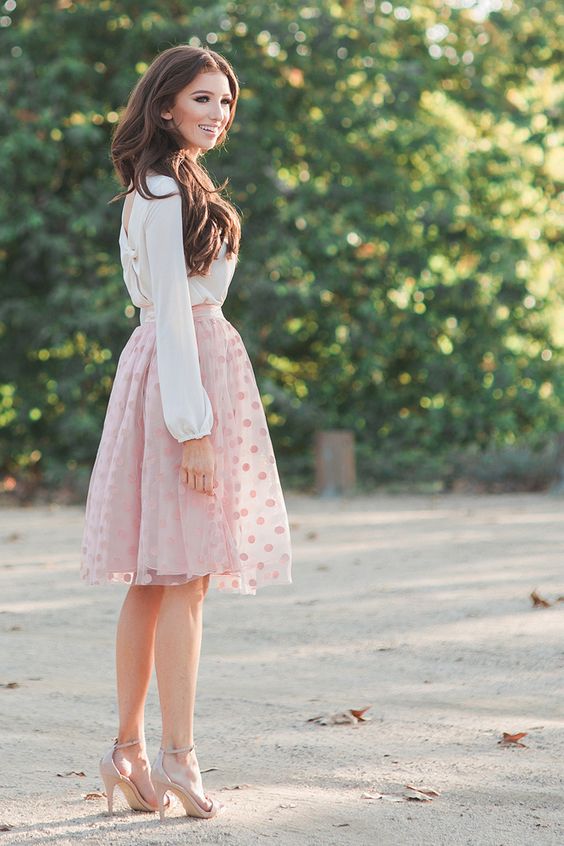 Black Top and Nude Skirt
It is pretty to get a deep top and a light skirt.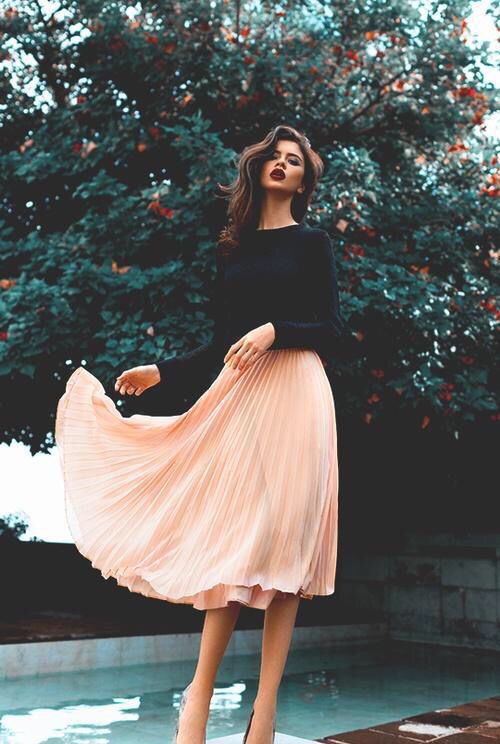 Light Color Outfit
Sometimes light colors work perfectly for your look.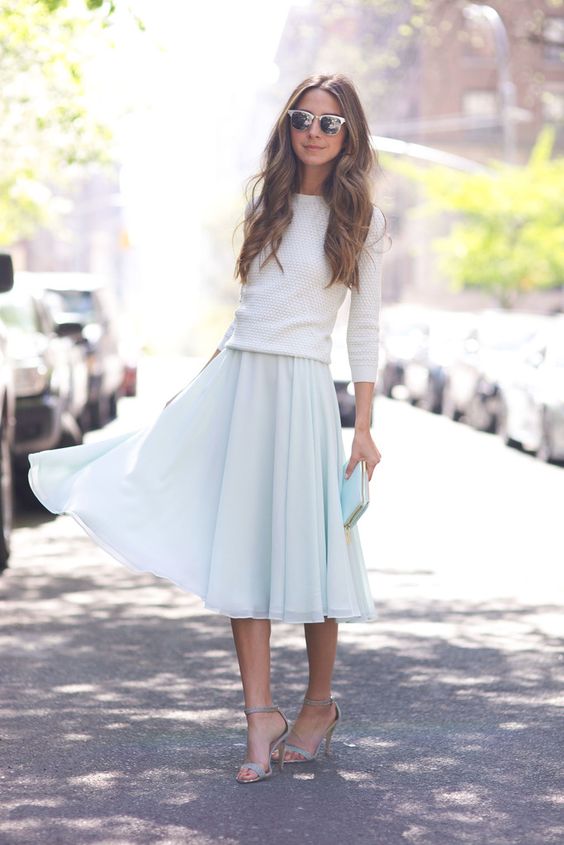 Sophisticated Outfit
When you glam a similar look, you can wear those accessories as well.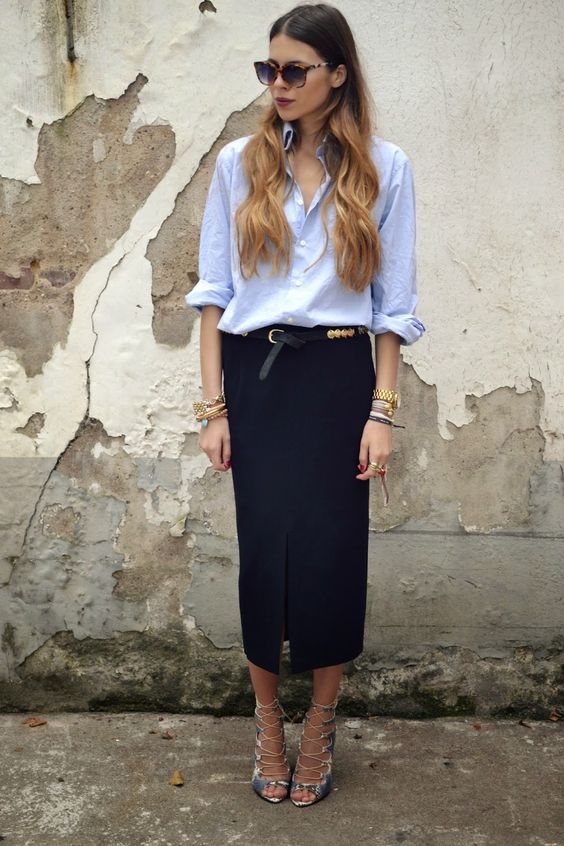 Pale Green Skirt
The pale green skirt and red heels team up nicely.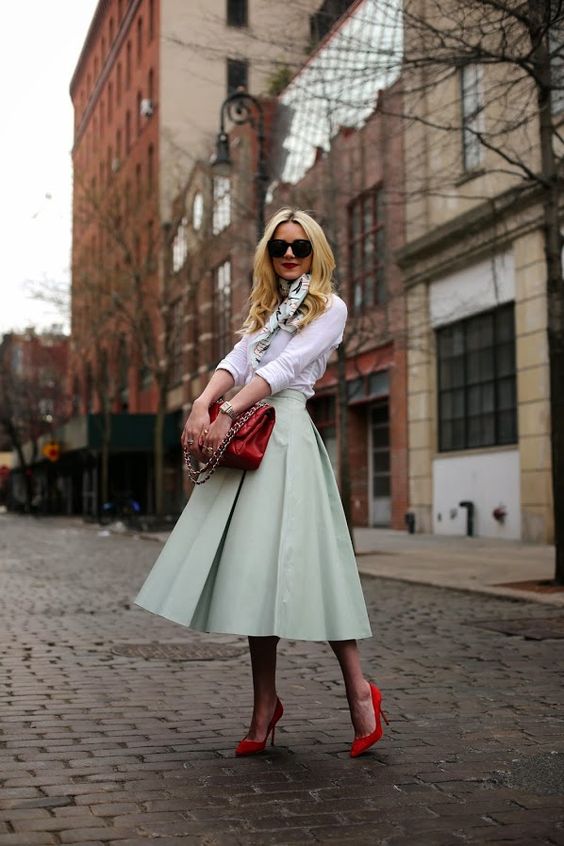 Tank Top and Dark Skirt
Sneakers can go well with your skirts too.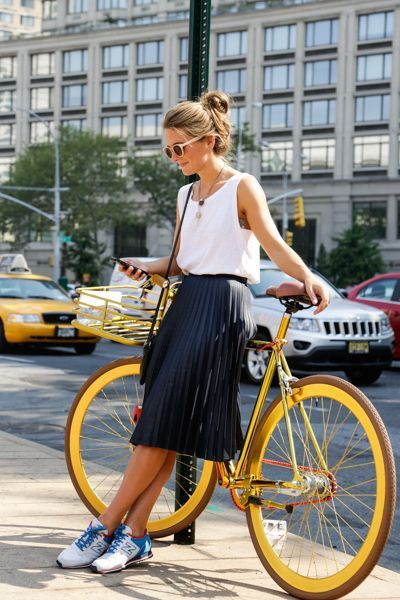 White Top and Navy Skirt
The color scheme brings a fresh look for summer.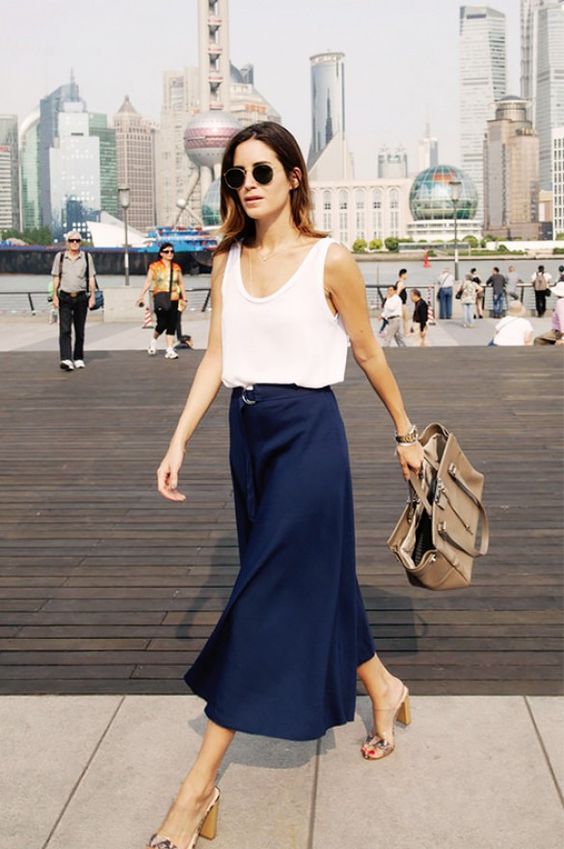 Denim Top and White Skirt
Olivia Palermo shows her midi skirt look in chic way.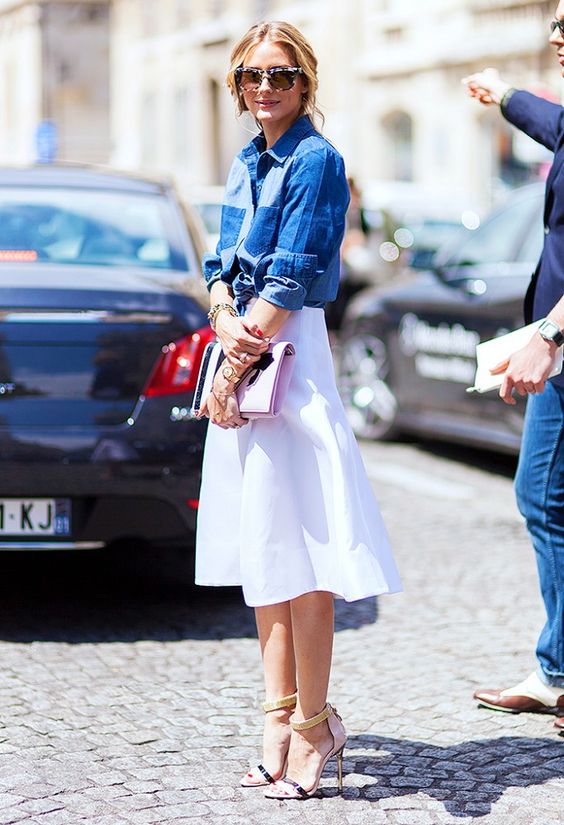 Black and Grey Outfit
It's so pretty to pair your black and grey outfit with berry boots.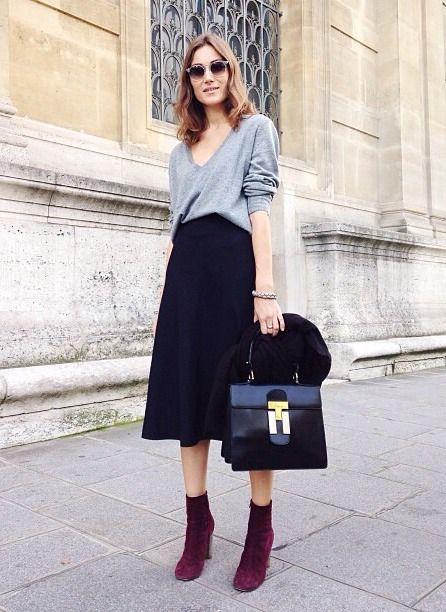 Strip Tank and Midi Skirt
The small accessories can make a perfect look. When you glam your favorite strip tank and a midi skirt, you can try to decorate the look with a belt in order to get a classic as well as romantic feel.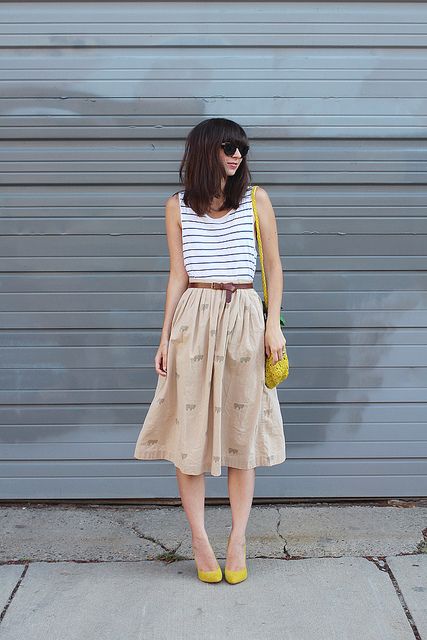 Lace Midi Skirt
A lace midi skirt can create romantic as well as pretty looks.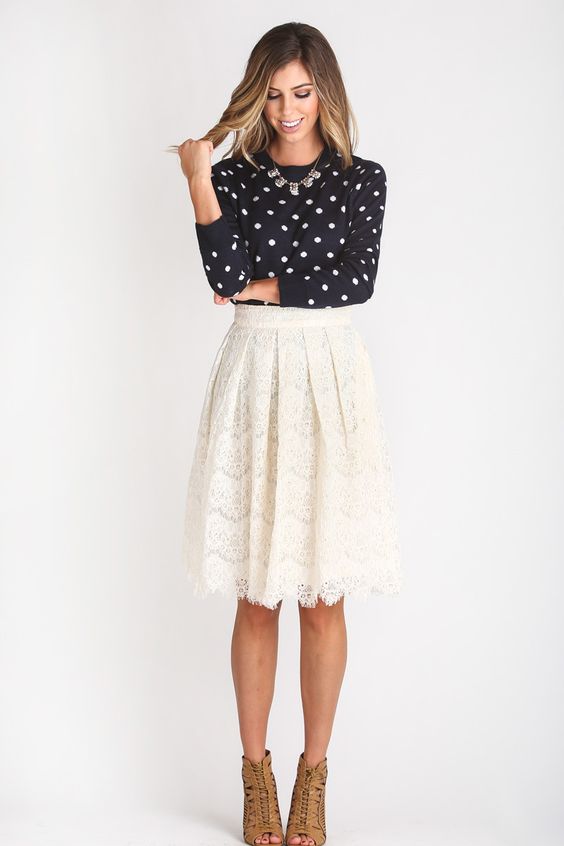 Strip Top and Black Skirt
Why not pair the classic look with a pair of tan oxfords?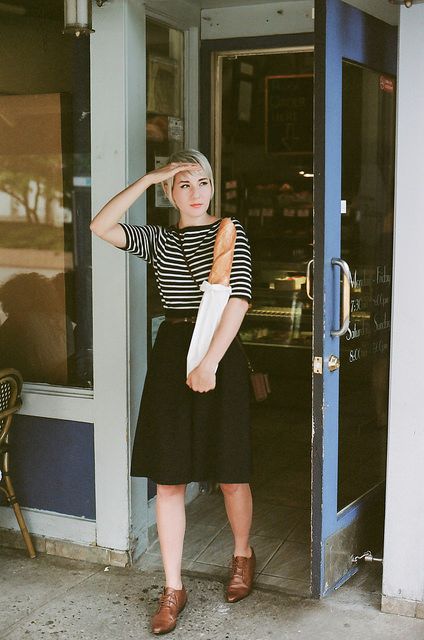 Black Tee and Nude Skirt
How can you miss the look for this summer?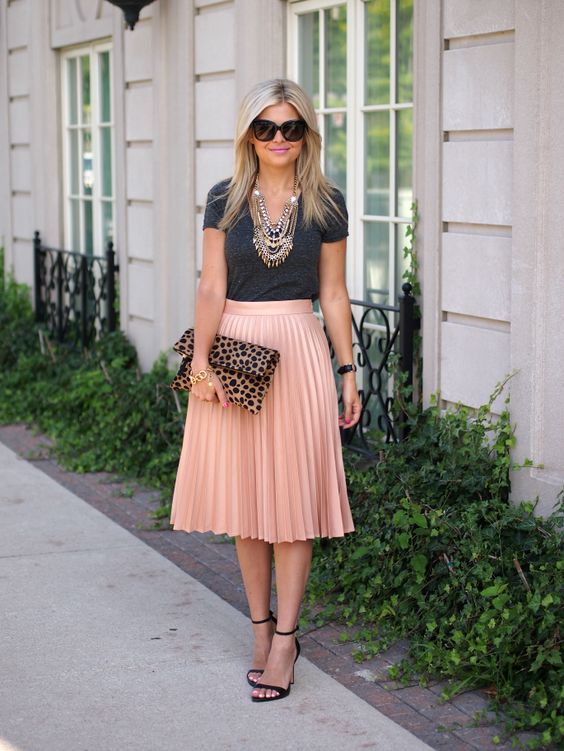 Printed Skirt
It's simple but elegant to glam a printed skirt.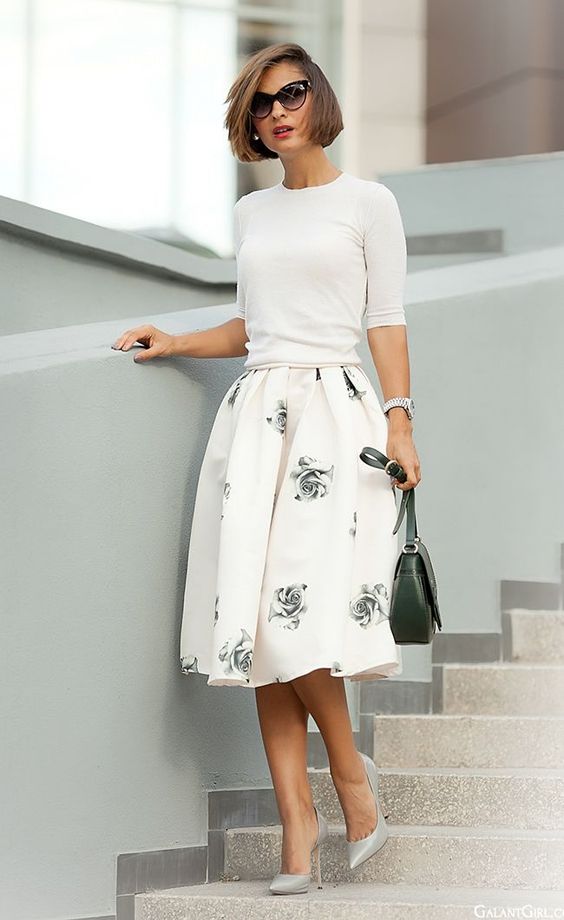 White Top and Black Skirt
The look can pop up your days easily and prettily.