22 Popular Bob Haircuts for Short Hair
The bob haircut is always being a best choice for women to create a fabulous look. It can work greatly for short hair to medium length hair. You will have many different ways to create a short bob hairstyle nowadays. Choppy layers and side bangs can do a great favor when styling a bob haircut. Today, let's take a look at 22 coolest bob haircuts for short hair with our pictures below!
Asymmetrical A-line Bob Haircut for Short Hair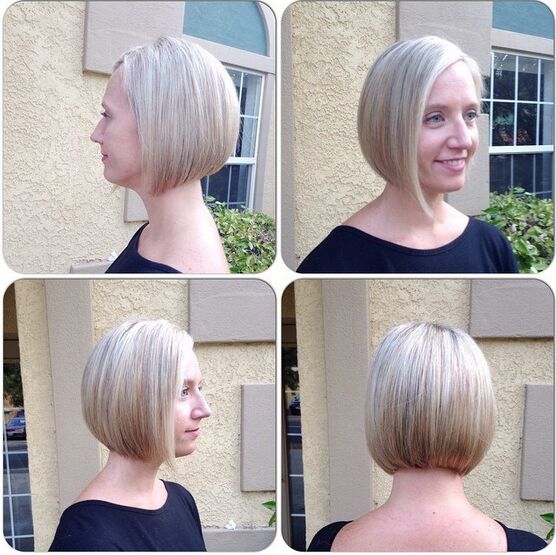 The sleek bob haircut on straight hair is very easy to style and maintain for girls. It is absolutely a wash-and-go hairstyle to create as our everyday look.
Short Bob Hairstyle with Red Highlights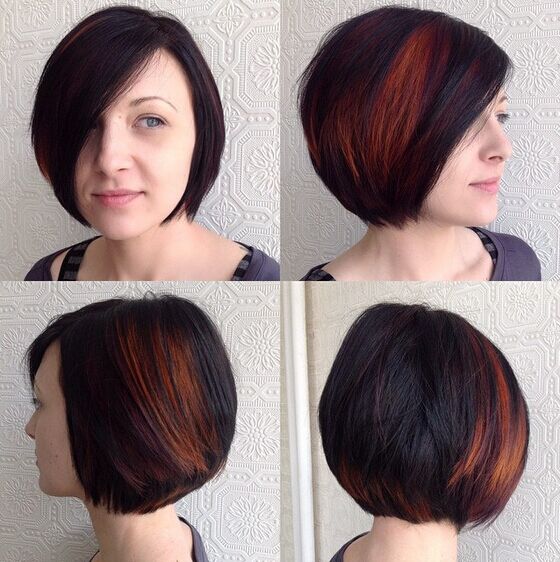 The short bob haircut will look special and amazing with red highlights. You can place it casually throughout your hair.
Blond Highlighted Bob Hairstyle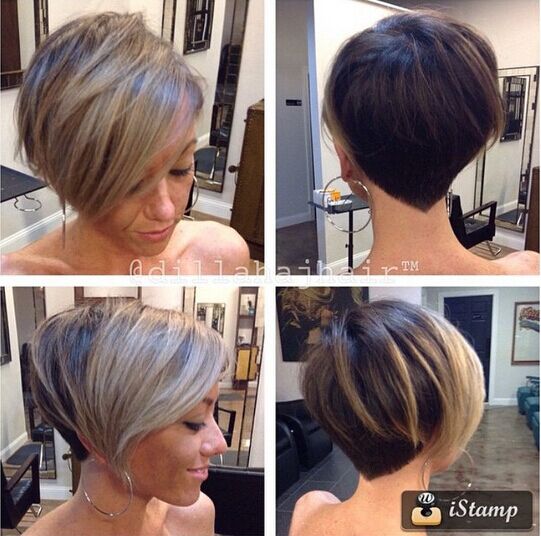 A spot of blond color will change the whole hairstyle in a great way. You can also experiment with other bright colors in you are being bold enough.
Blunt Bob Haircut for Summer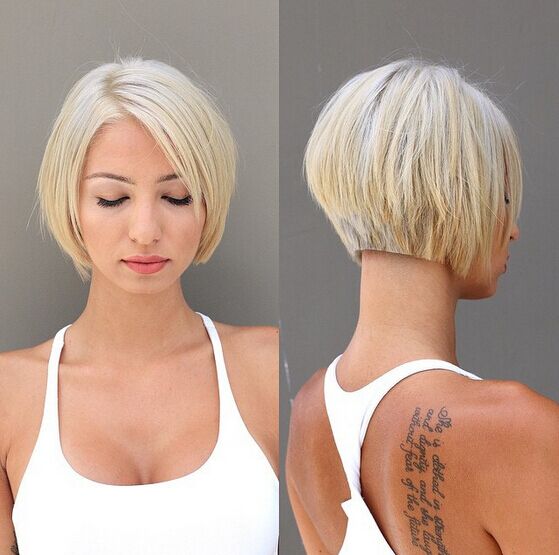 The layered bob haircut is being a cool choice for girls with short hair. Choppy layers will be able to frame your round face shape softly.
Easy Bob Hairstyle for Blond Hair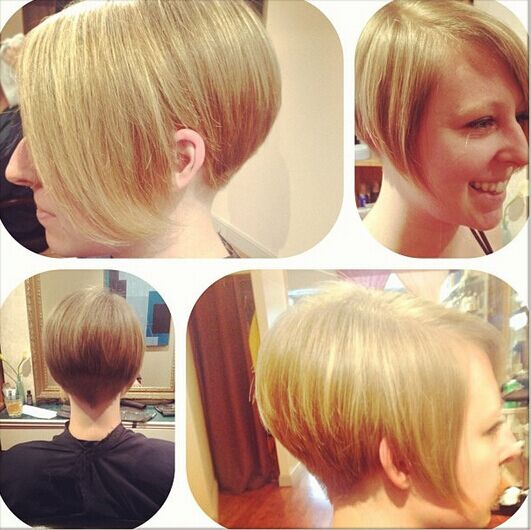 The short haircut will look perfect on thick fine hair, as it gives a strong touch of natural textures and movement to the whole style.
Inverted Bob Hairstyle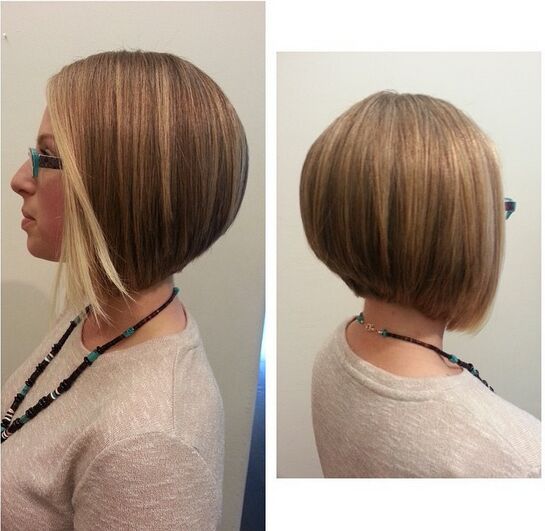 The shoulder length bob hairstyle will look very fabulous for women. You can enhance the whole look with an asymmetrical cut at the back and sides.
Inverted Bob Hairstyle for Women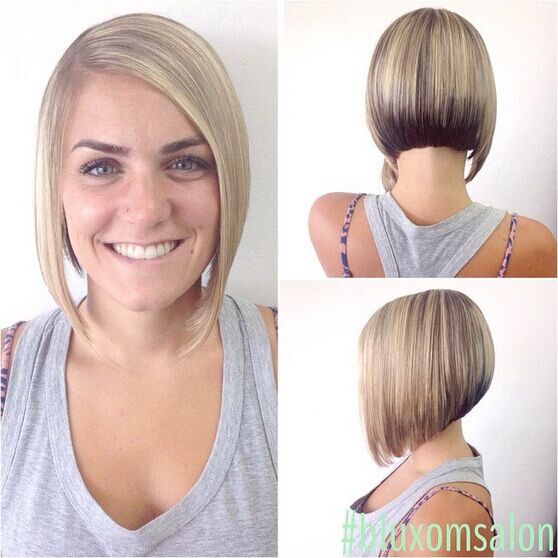 The straight bob haircut looks very fresh and cool for girls. The inverted line at the bottom contrasted with her shoulders in a beautiful way.
Layered Bob Haircut for Thick Hair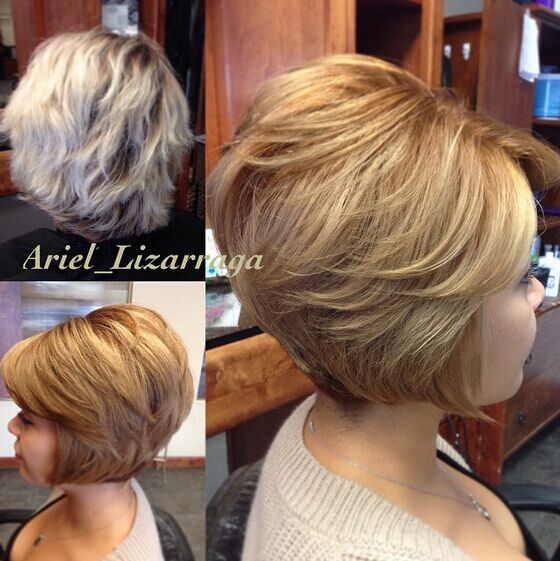 It looks absolutely cool to style the short bob haircut in the windswept shape, which reminds us of the glamorous vintage 60s' look.
Straight Bob Hairstyle for Women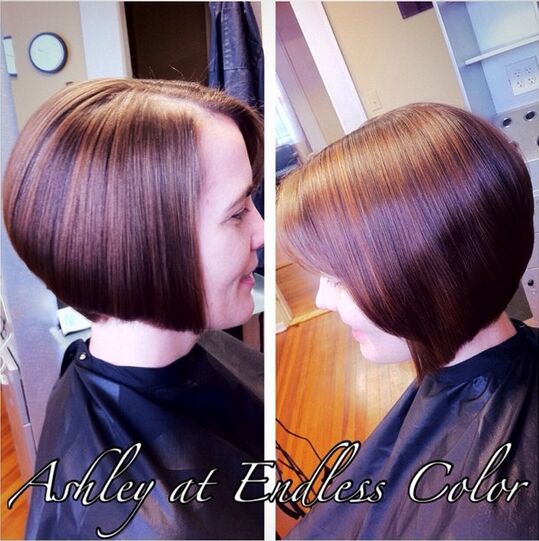 The bob haircut is being one of the trendiest hairstyles for women this year. It will look very modern-chic and contemporary on sleek straight hair.
Layered Bob Hairstyle for Short Hair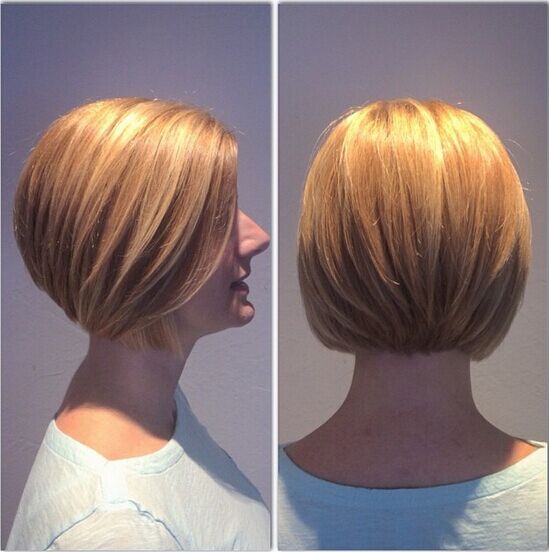 It is a trendy way to style the straight bob hairstyle with blunt cut, which can make your hair appear thicker and fuller at the ends.
Layered Short Pixie Haircut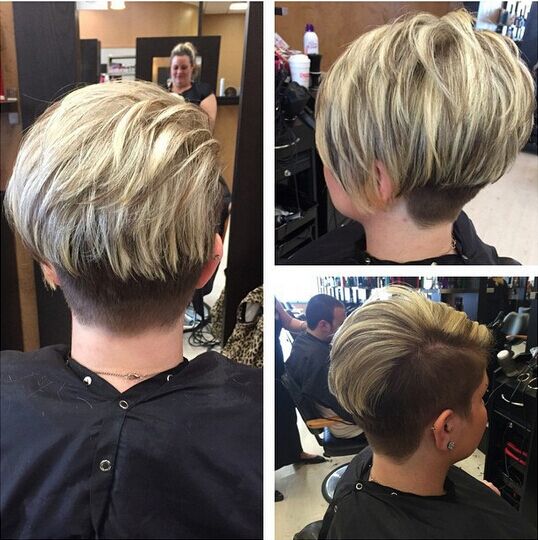 The short pixie hairstyle with undercut is certain to become the center of attention on street. The long top layers are being styled to one side in a trendy way.
Short Bob Haircut for Blond Hair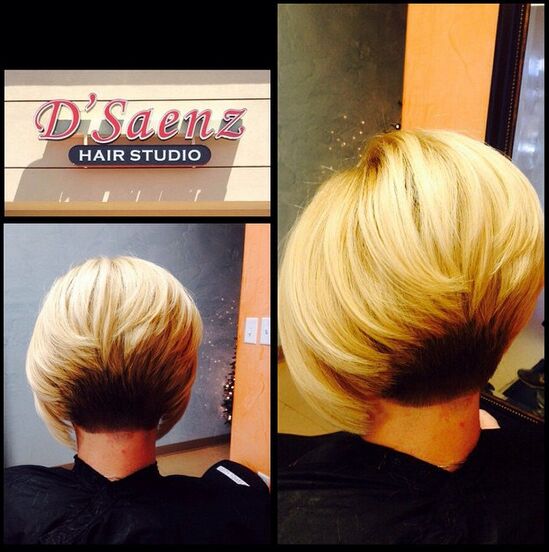 This bob haircut is featured with blond top layers and dark colored ends at the bottom. It looks very unique and special for girls who want to stand out in the crowd.
Short Bob Haircut for Brown Hair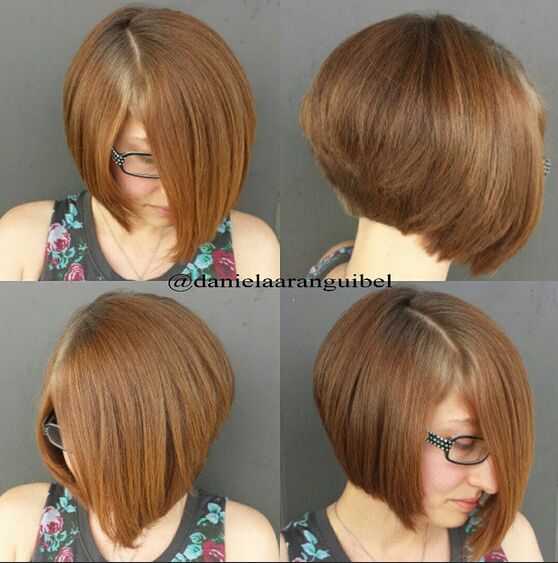 The classic stacked bob haircut owns a flattering round line at the bottom, which can balance out a very long face shape for women.
Short Bob Haircut for Women Over 40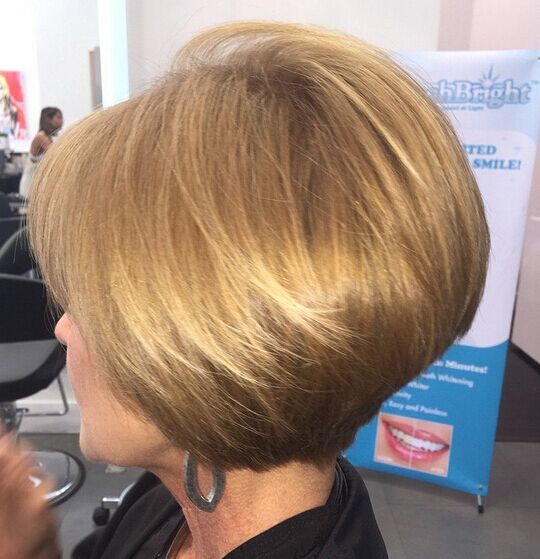 The short bob hair cut will create a clean and neat look for aged women. Besides, it can also work well on all hair types and textures.
Short Bob Haircut with Long Side Bangs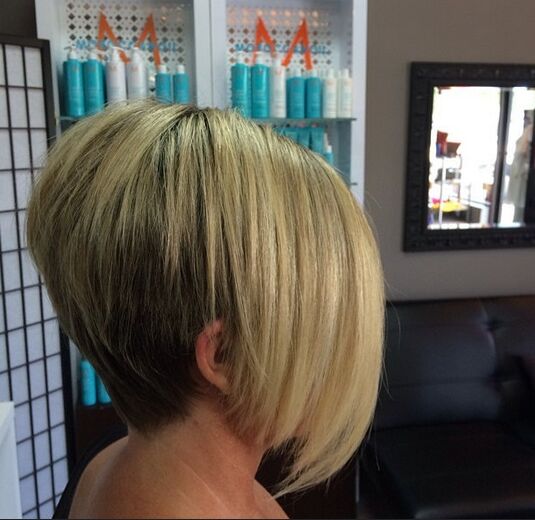 The simple bob haircut is definitely being a great choice for women. You can style it with long side bangs to emphasize the very feminine sense.
Short Bob Hairstyle with Highlights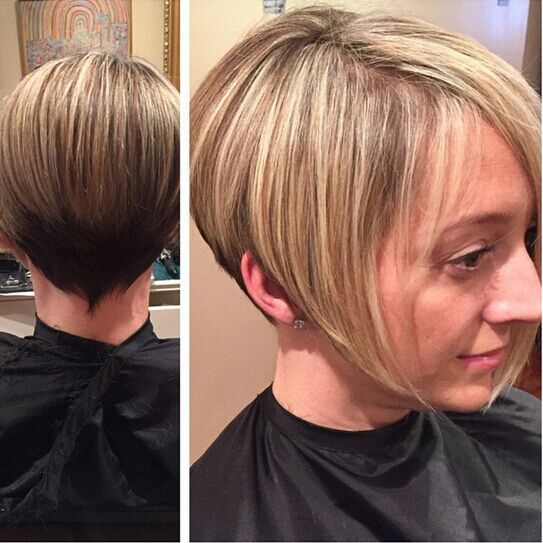 The short haircut will look very edgy-chic with tipped-cut ends. The long front layers are being styled into a perfect face-contouring shape for her face.
Short Haircut Idea for Women Over 40 – 50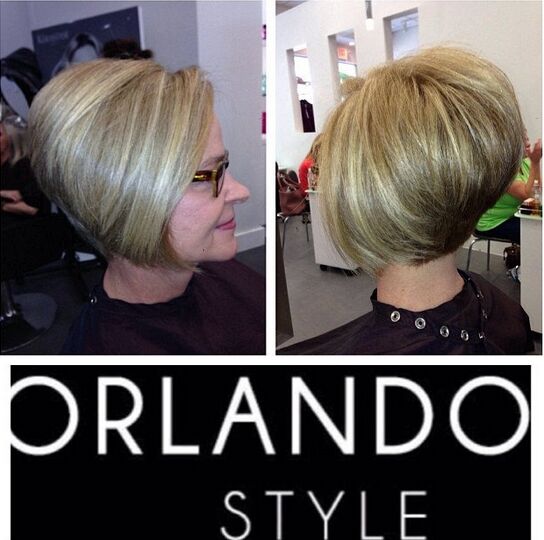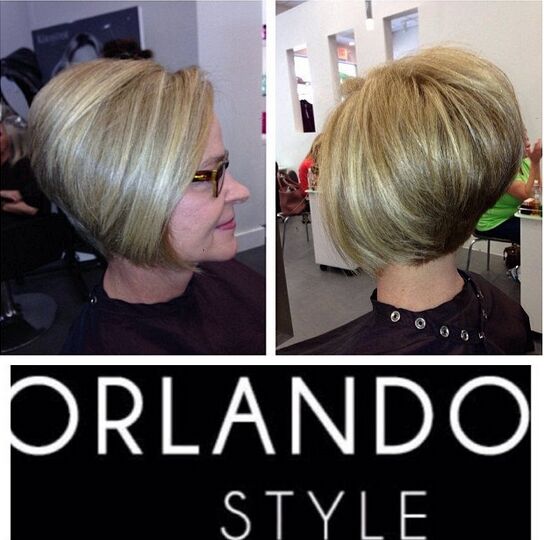 It is great to create more volume for a short bob haircut over the crown. The graduated length will enable to give added length to a round face shape.
Simple Stacked Bob Hairstyle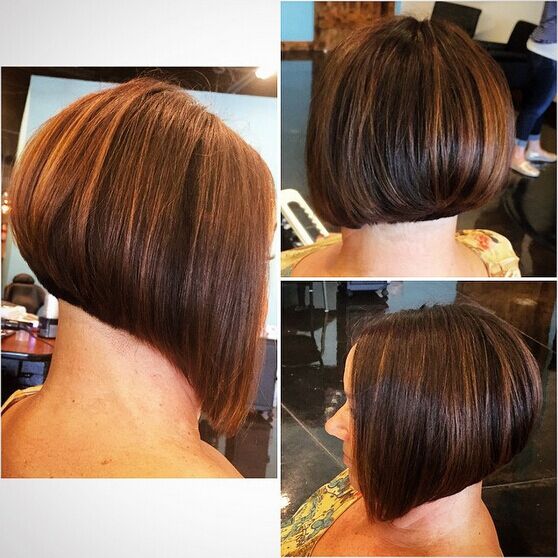 The straight bob haircut owns plenty of roundness and shine for girls. You can apply some hair pomade with your hand to enhance the effect.
Stacked Bob Haircut for Straight Hair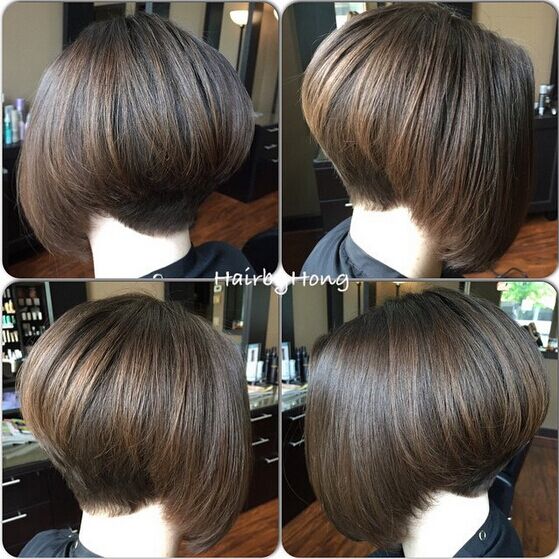 This short bob haircut is featured with a heart-shaped angle at the back. It looks really cute and stunning on thick, fine hair.
Stacked Bob Hairstyle for Women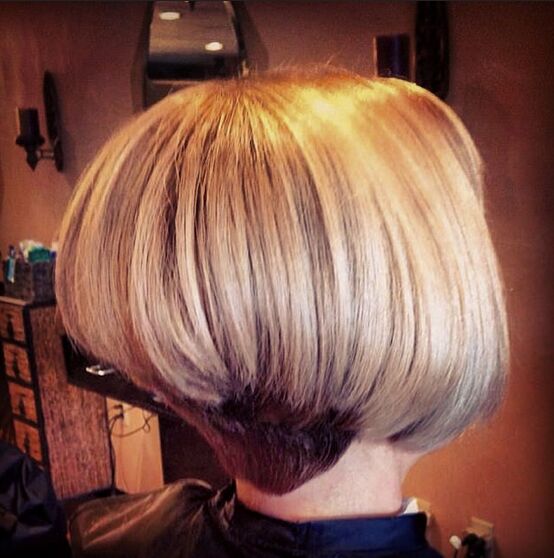 The latest bob hairstyle trends seem to own more volume at the body for women. It will create plenty of flattering roundness and sleekness for the whole look.
You can find more (bob haircuts) on prettydesigns.com
Follow my blog with Bloglovin jakz4kedqe3