22 Super Easy Pixie Haircuts for Women
If you want to give a makeover to your look, then it is absolutely cool and easy to have a new haircut. You may have already seen some latest new fashion trends that you'd like to follow on the net. But today, we are here to provide you with some great hair styling ideas. As we all know, pixie cuts have been in the trend for quite a while and will still remain relevant this year. Today, let's have a look at 22 super easy pixie haircuts for women in this post and find one to copy!
Wavy Pixie Cut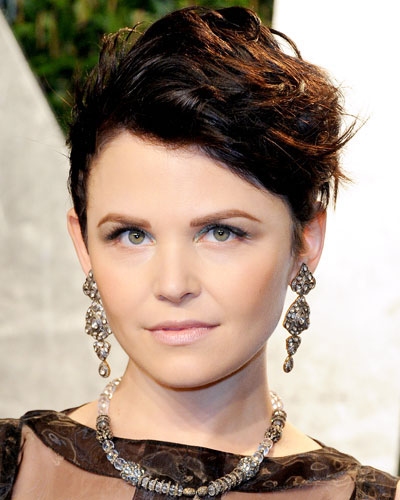 It is perfect to style a short pixie cut with soft curls at the top, which can create added volume and height to your whole look.
Very Short Pixie Haircut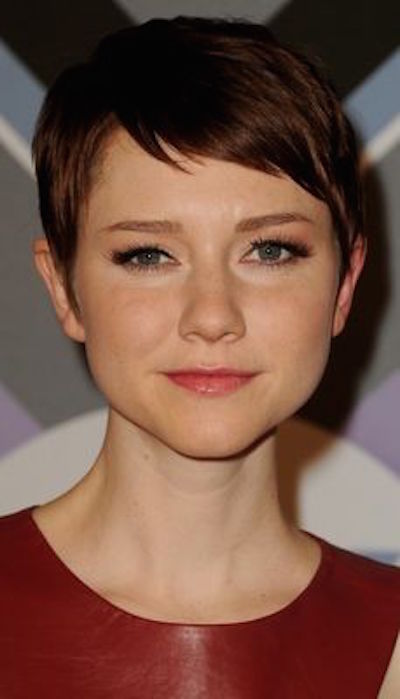 This soft pixie cut can be a classic choice for women who want to look chic and pretty. The whole style is complimented with subtle bangs.
Cool Pixie Haircut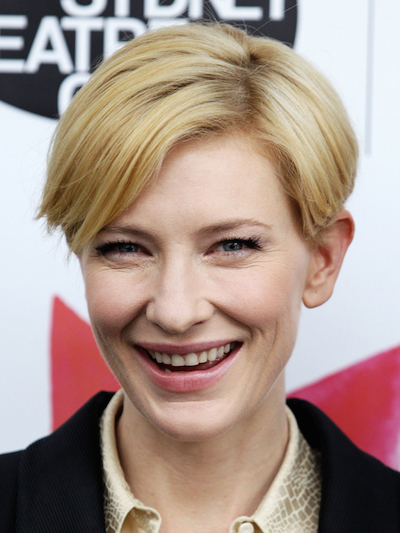 Simple yet still captivating, it is easy to add a modern touch to your pixie cut.
Trendy Pixie Haircut for Women Over 40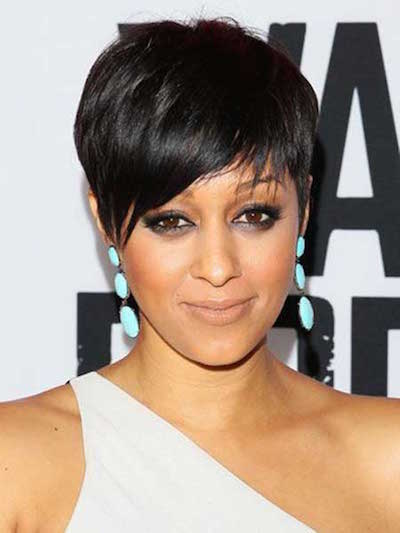 The pixie haircut looks very glamorous on black hair. The stylish side bangs add a strong feminine sense to the whole style.
Simple Pixie Cut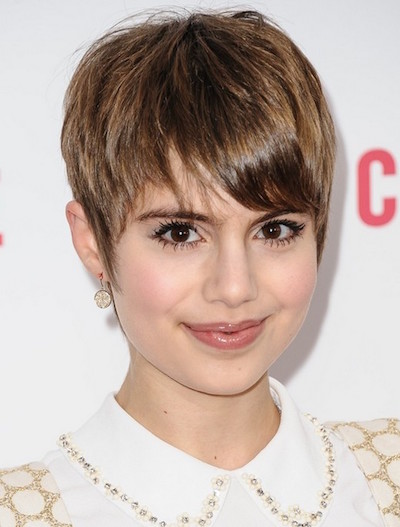 Schoolgirls can also wear a pixie cut if you want to keep your style simple yet classic.
Sleek Pixie Hair Style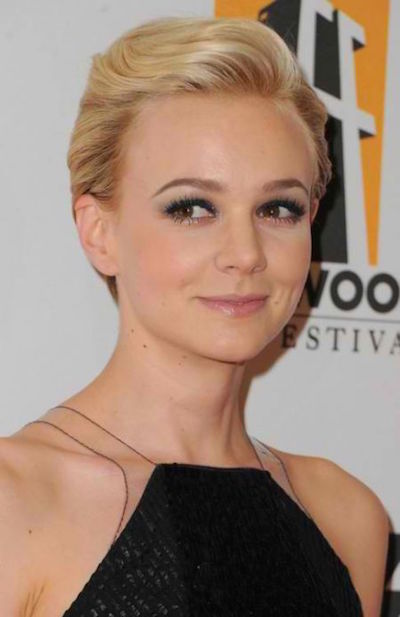 Sleek and elegant, you can definitely wear this hairstyle to attend any formal occasion.
Short Spikey Hairstyle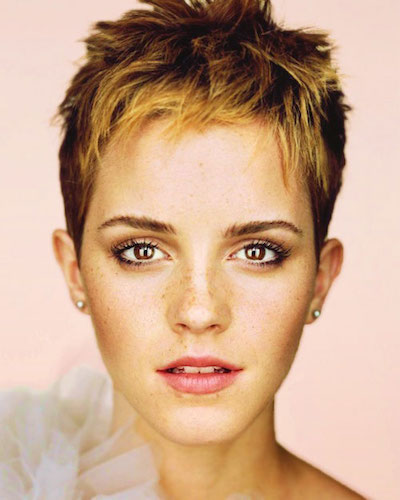 Forget all the talk about tomboyish side of short hair, you can also look as stunning as Emma Watson.
Short Shaggy Hairstyle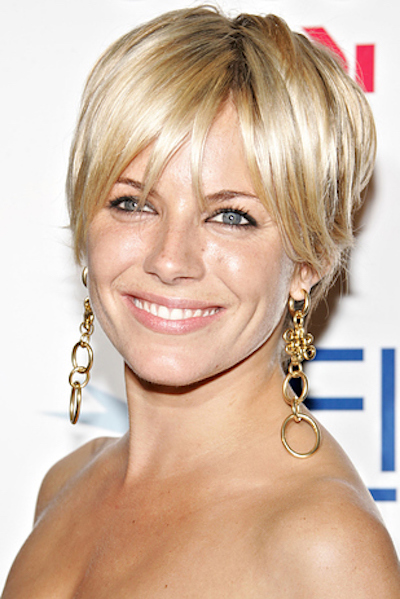 A totally casual take on your short hair. But it seems more flattering with the unevenly cut bangs.
Short Pixie Haircut for Black Women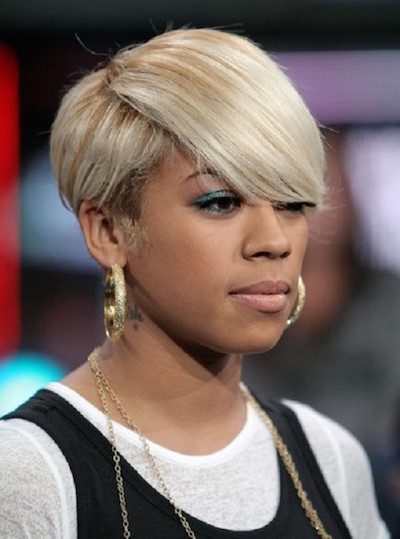 Girls can also look very glamorous to have a short pixie cut like this one. The side sweeping bangs framed her face beautifully.
Short Pixie Haircut for Ombre Hair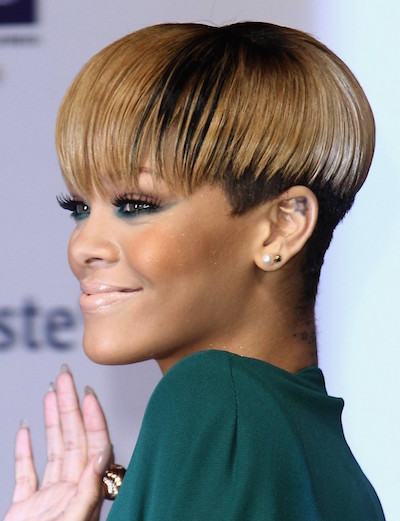 A pixie cut can make a far more fantastic look if you dare to experiment with a fresh hair color.
Blond Pixie Haircut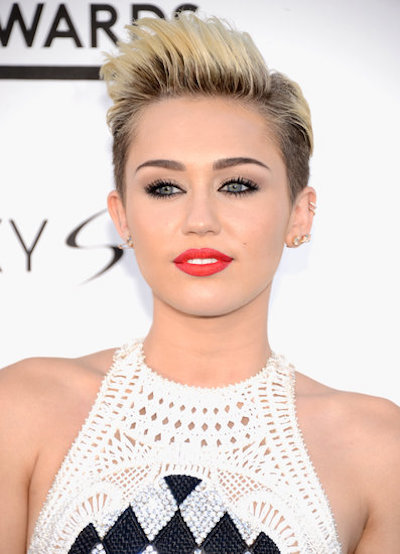 It looks cool to put your front hair on end. Use some hair products to keep this look in check and last longer.
Short Pixie Haircut for Round Faces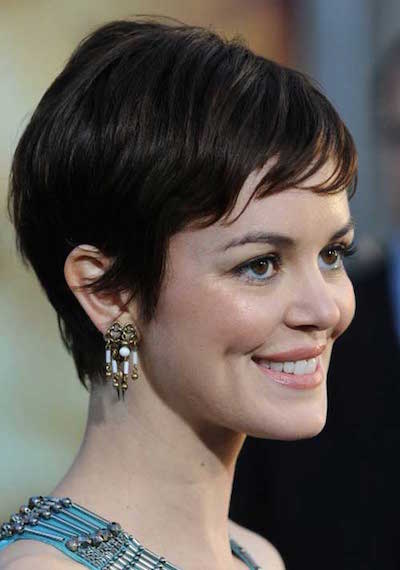 This pixie hairstyle looks so adorable for sweet girls. The subtle bangs help to accentuate her lovely eyes.
Short Curly Pixie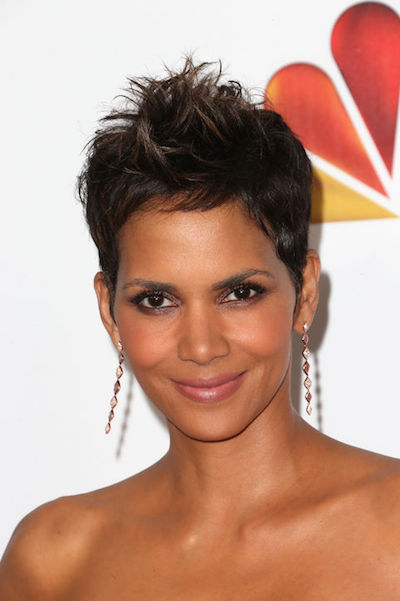 This is a perfect style for those women who want to look trendy and cool.
Short Pixie Cut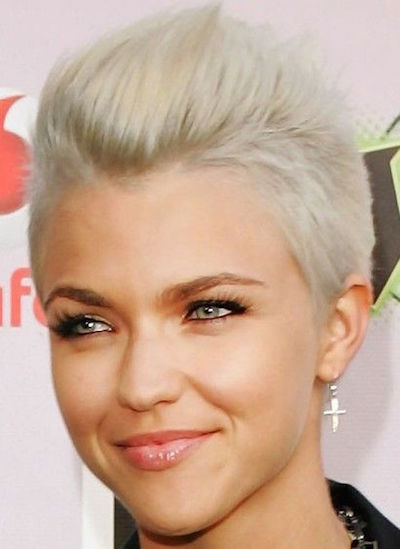 This spiky style really deserves a try if you are going to suit up in a black leather jacket.
Messy Pixie Cut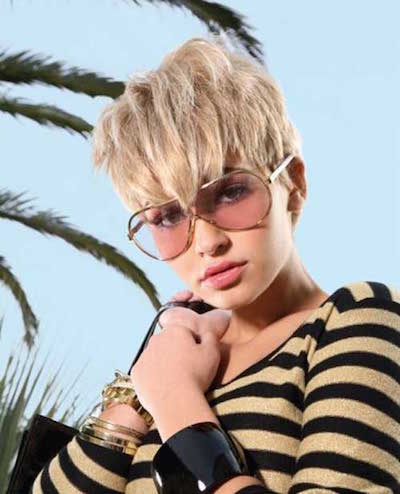 This look is an ideal way to give your thick hair a trendy cut. It really stands out with all those fabulous layers.
Long Pixie Haircut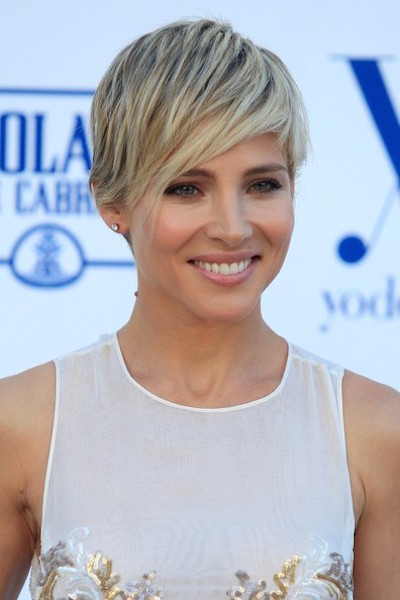 You needn't feel awkward any more if your short pixie has grown out in this gorgeous way.
Layered Pixie Haircut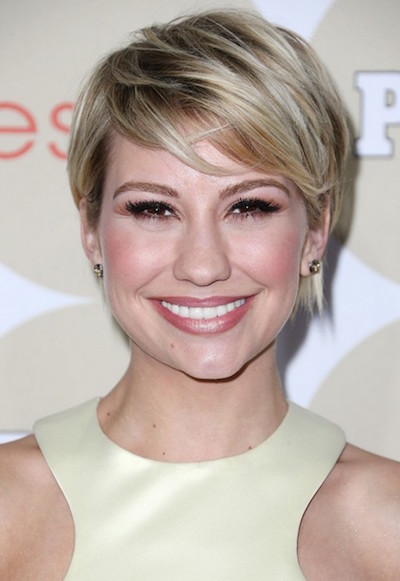 The layered pixie cut can always be a good option for women. It has loads of natural movement and textures to show off.
Glamorous Short Pixie Hairstyle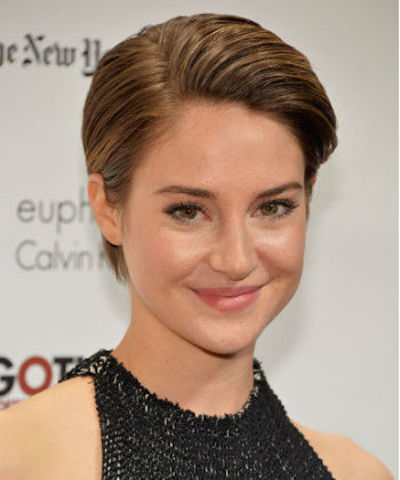 You can certainly rock this look to attend a dinner party if you like.
Easy Pixie Haircut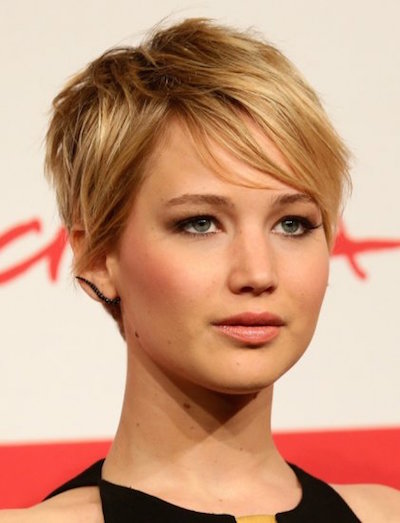 Layers can be a big deal to a short pixie haircut. If you have any doubt about this, just check out Jennifer Lawrence's hair.
Long Pixie Hair Style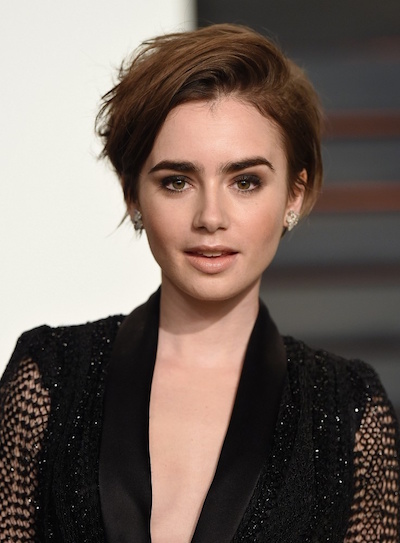 If you want to look totally chic, just give your short hair a generous part and tease it up a bit like Lily Collins did.
You can find more (pixie haircuts) on prettydesigns.com