23 Terrific Fireworks Nail Designs
Have you ever seen fireworks nail designs before? Most of time, fireworks would remind us of festivals and celebrations. We all love to watch firework shows as they can make us feel happy. Today, I'd like to show you several ways to paint them on your nails. It is absolutely fun and interesting for every girl. Follow us with 23 terrific fireworks nail designs in this post and hope you can be inspired!
You can use any bright colors that you like to make your fireworks nails. But the most commonly seen ones are featured with white, red and blue colors, which make them be a good option to for July 4th. You can also style your fireworks nails in the simple black and white look. If you want your nails look shiny and unique, then add some golden glitter to create more spot of attention.
Red Fireworks Nails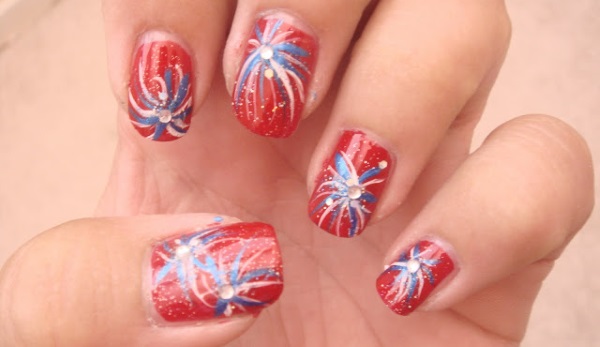 Fourth of July Nails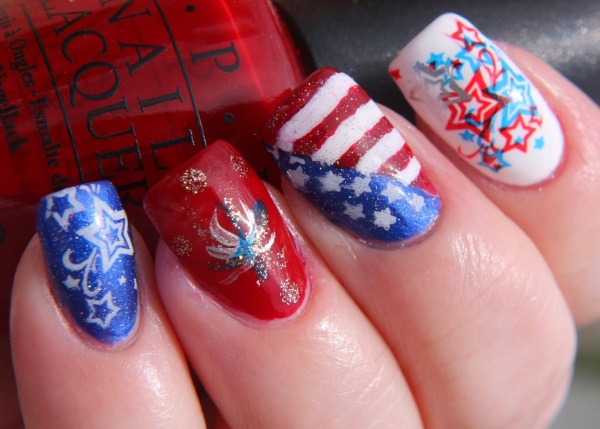 Black Fireworks Nails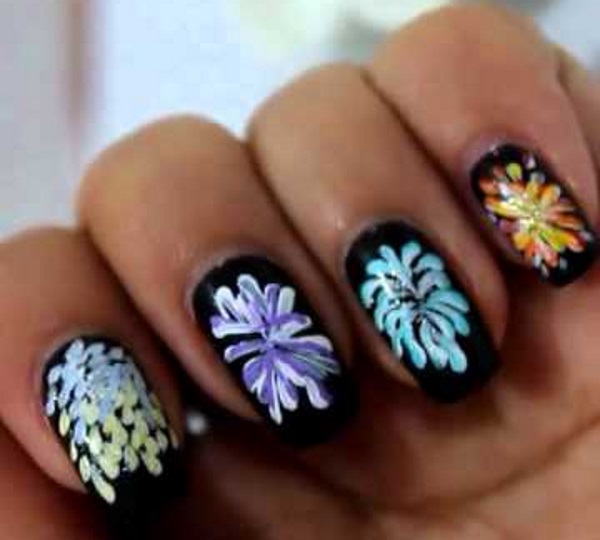 Black and White Fireworks Nails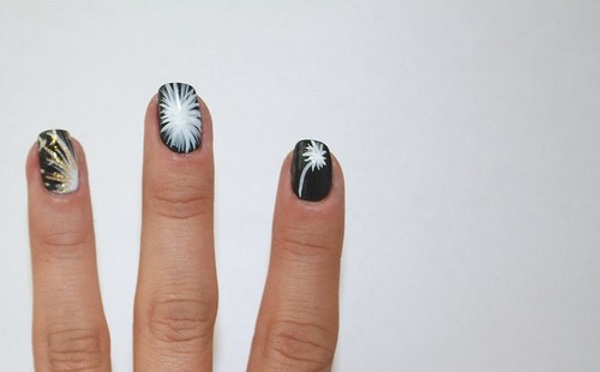 Blue French Manicure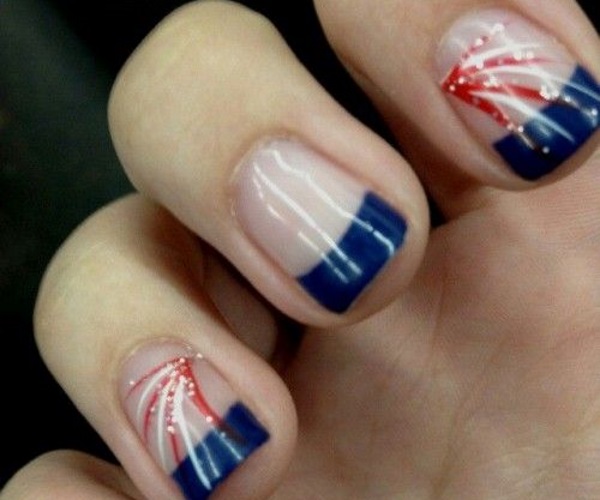 Colorful Fireworks Nails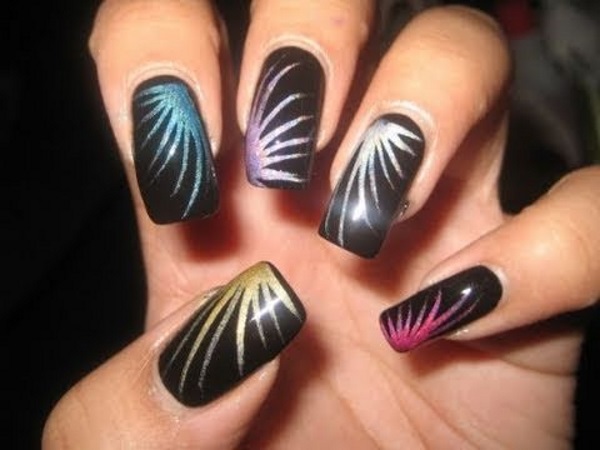 Fireworks Nails With Glitter Tips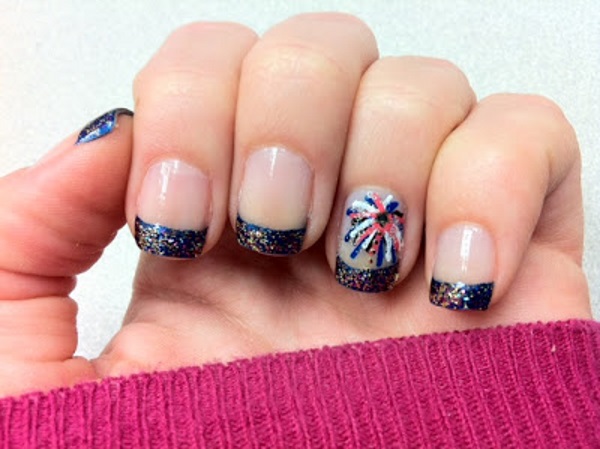 Fireworks Nails with Rhinestone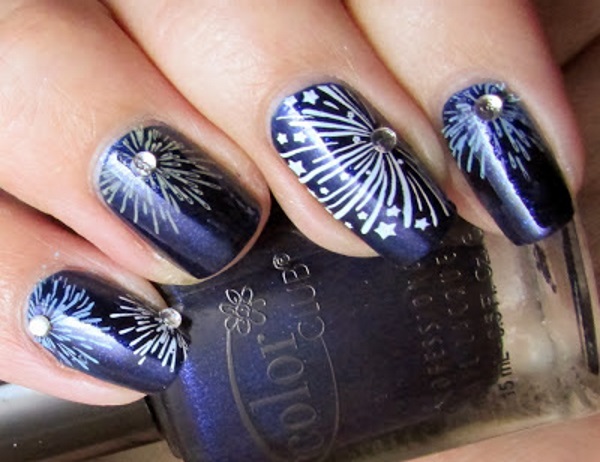 French Mani With Fireworks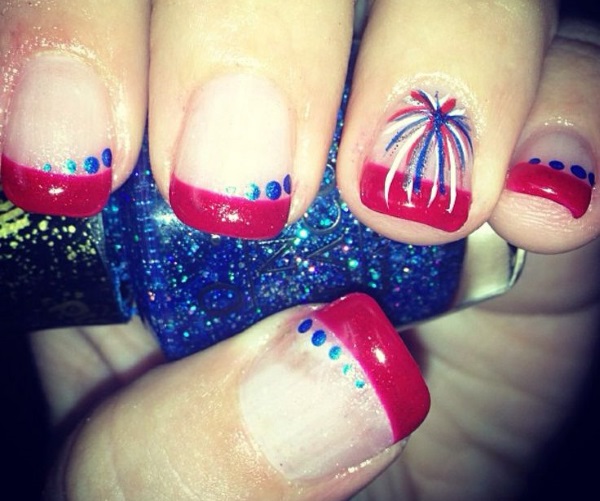 French Mani Fireworks Nails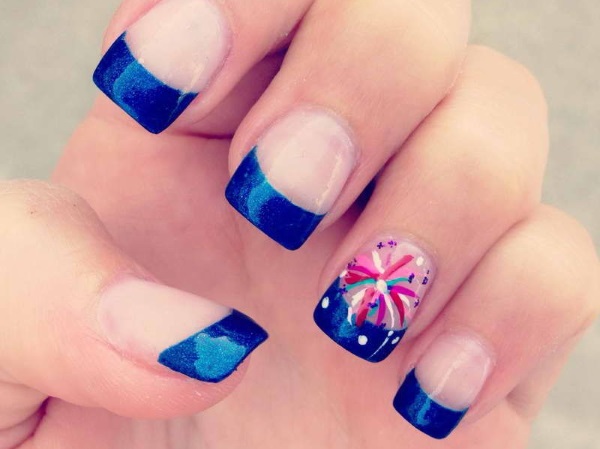 Star Fireworks Nails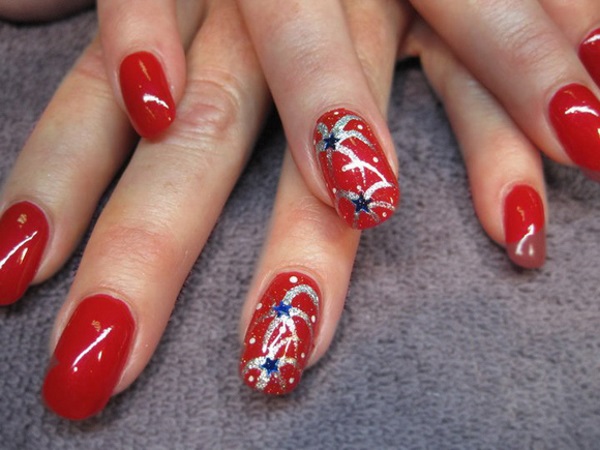 Glitter Burst Firework Nails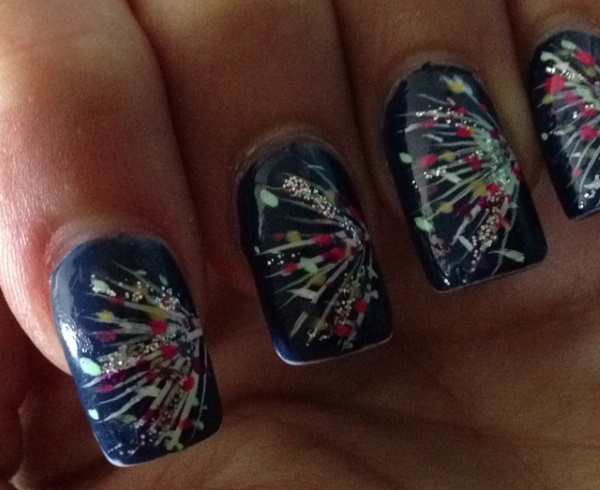 Glitter Fireworks Nails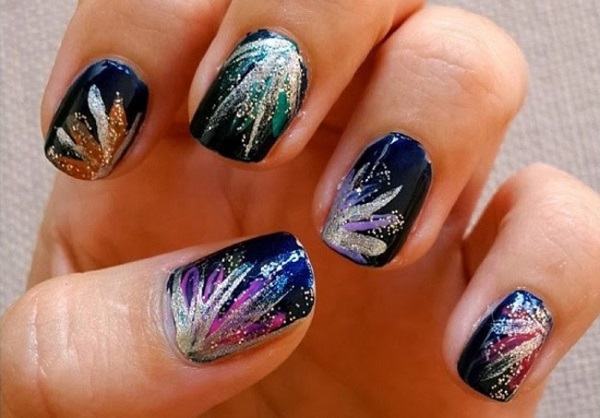 Stars and Fireworks Nails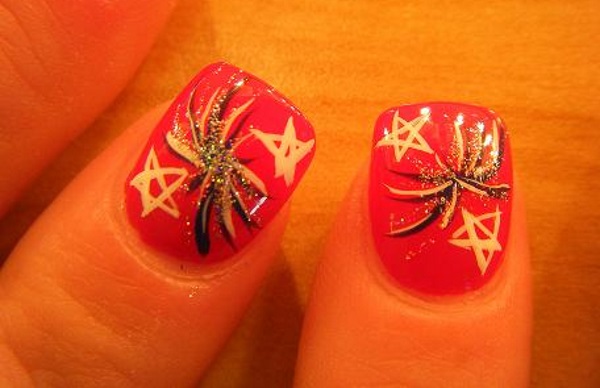 Metallic Fireworks Nails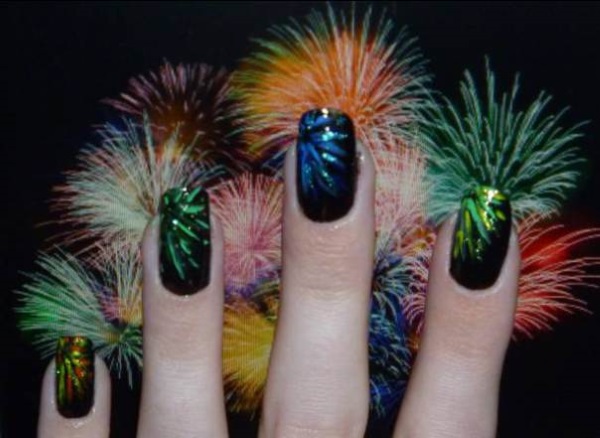 Red and Gold Fireworks Nails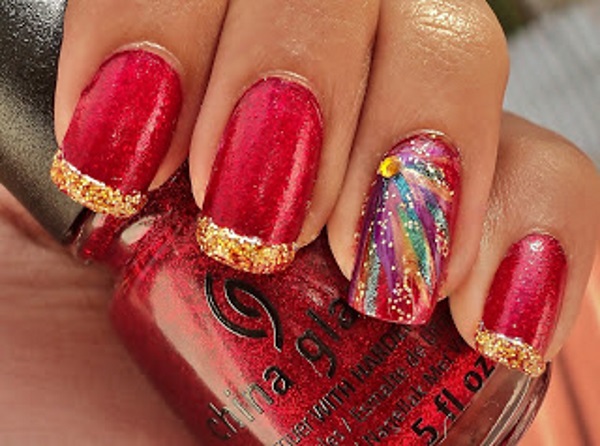 Red Fireworks Nails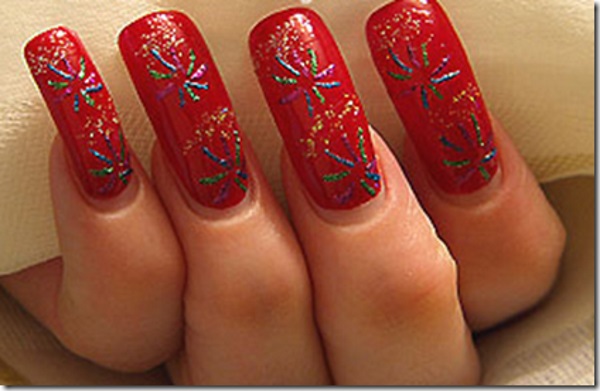 Striping Tape Fireworks Nails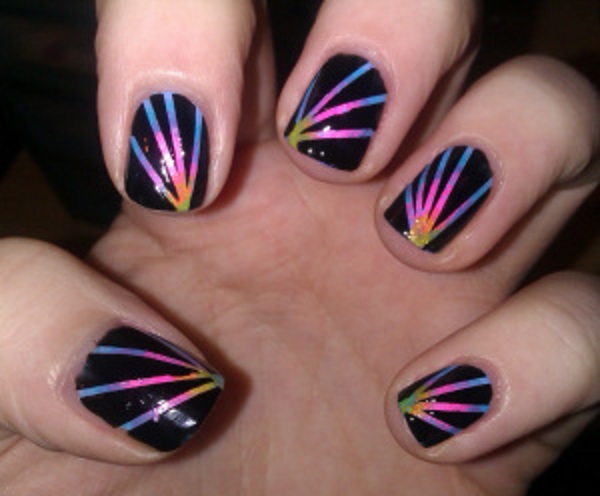 Red Nails With Fireworks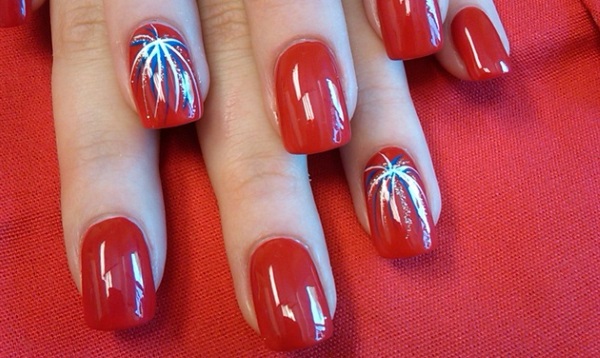 4th of July Nails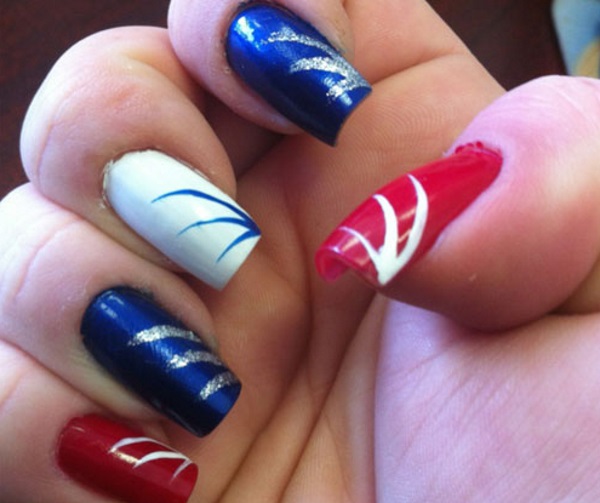 Red, White and Blue Fireworks Nails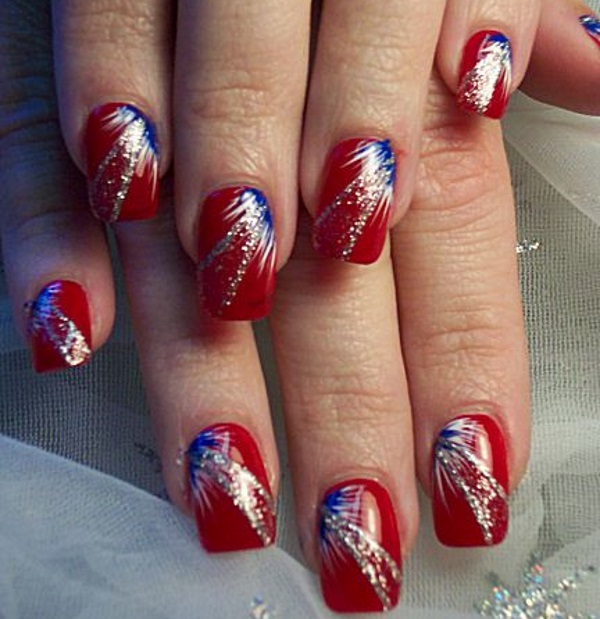 Striped Fourth of July Nails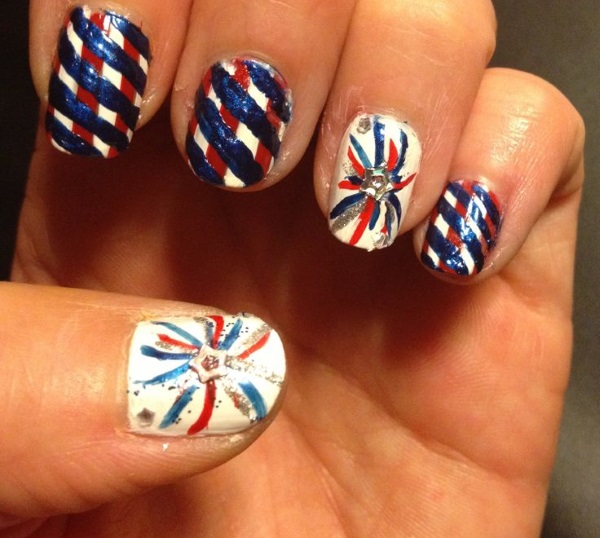 You can find more (fireworks nail designs) on prettydesigns.com