24 Gwyneth Paltrow Hairstyles
Gwyneth Paltrow seems to be quite conservative with her hairstyle. She always keeps her hair straight and sleek. It seems that she has kept this hairstyle as her signature. In this post, you will see Gwyneth with the straight haircut on various occasions. You will also see some valuable moment of Gwyneth Paltrow with curly and updo hairstyles.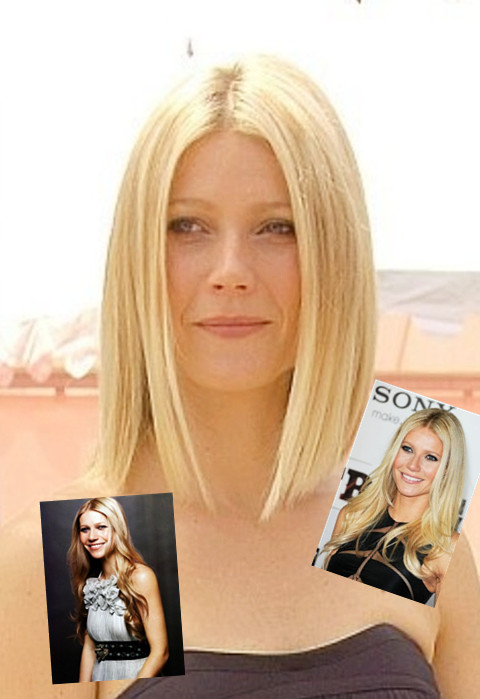 If you have to stick to the straight haircut, learn from Gwyneth to see how to make it different!
Gwyneth Paltrow Hairstyles: Layered Straight Haircut
Gwyneth Paltrow shows off her blonde tresses with a layered straight haircut. The long layers make the look brisk and refreshed. The deep center-part will be great for oval and square faces.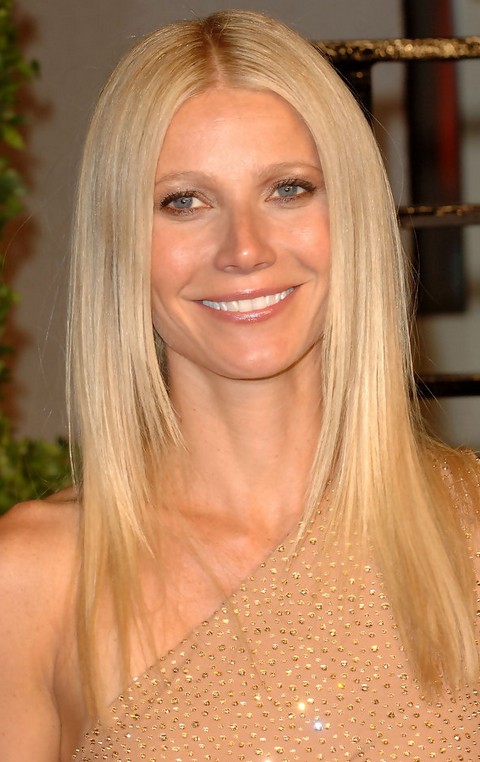 Gwyneth Paltrow Hairstyles: Blonde Straight Haircut
In this picture, Gwyneth Paltrow tucks one side of her hair back over the ears. Actually, as we can see, it's still a center-parted straight haircut. But, you can make it look different by doing this small action.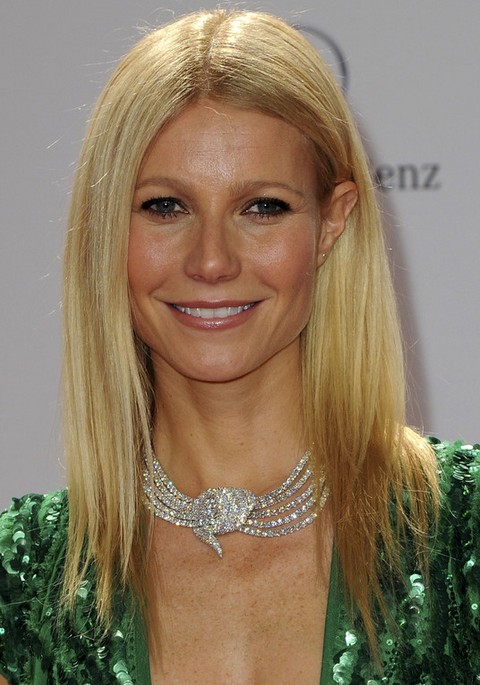 Gwyneth Paltrow Hairstyles: Sleek Ponytail
Sometimes, you can tie up your straight locks and style them into a low ponytail. It can give you an elegant and beautiful look effortlessly.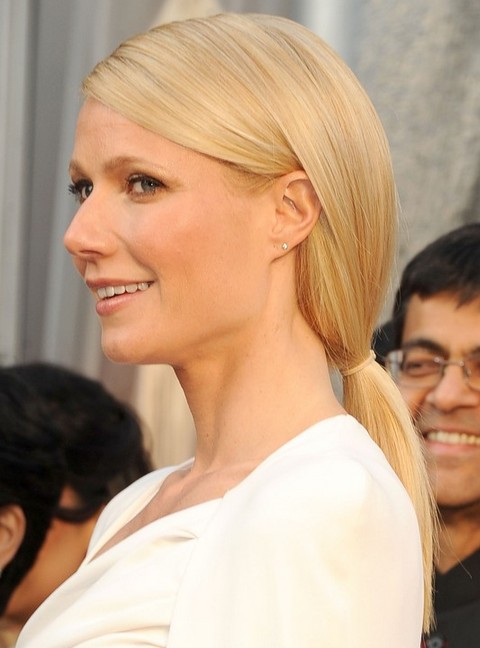 Gwyneth Paltrow Hairstyles: High Ponytail
As a contrast, a high ponytail will show you youthfulness and active power. It can also make you look a few years younger.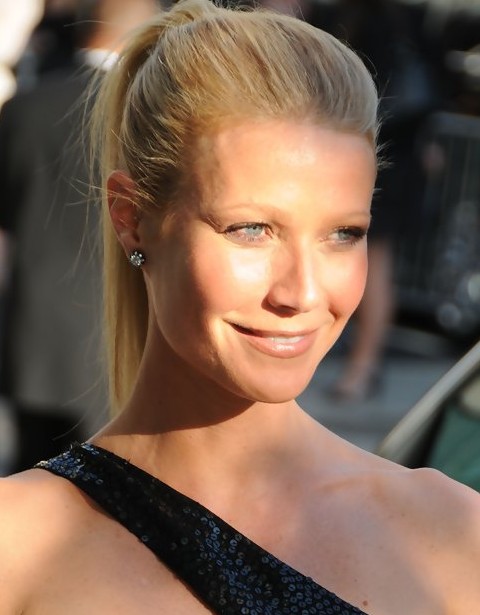 Gwyneth Paltrow Hairstyles: Ombre Hair
Give your straight hair an ombre look can make you stylish and stand out instantly.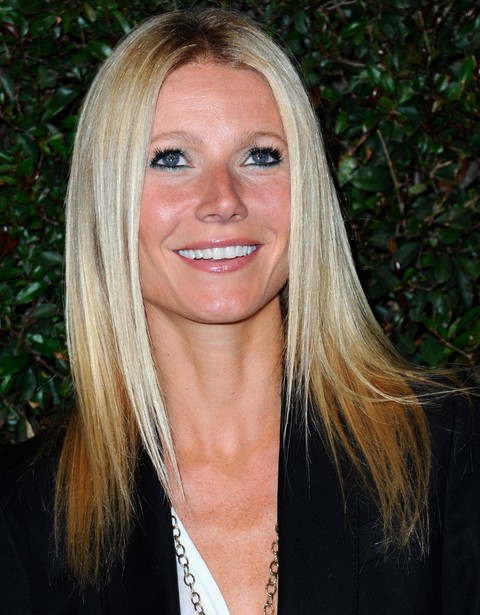 Gwyneth Paltrow Hairstyles: Elegant Straight Haircut
Turn the center-part into a side-part, you will find yourself more feminine. The wispy ends make the look natural and lively.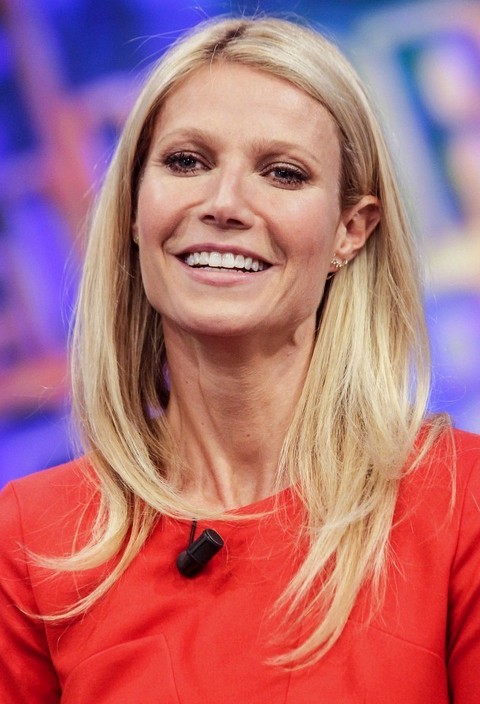 You can also chop off your long straight haircut into a shorter straight haircut. You can give them a blunt cut or you may style them into a long bob. I'm sure that you must be more cheerful with a brisk and refreshed look.
 Gwyneth Paltrow Hairstyles: Medium Straight Haircut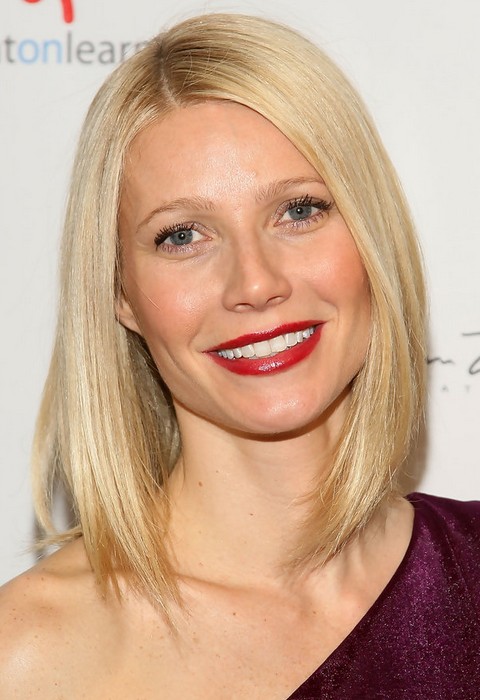 Gwyneth Paltrow Hairstyles: Pretty Long Bob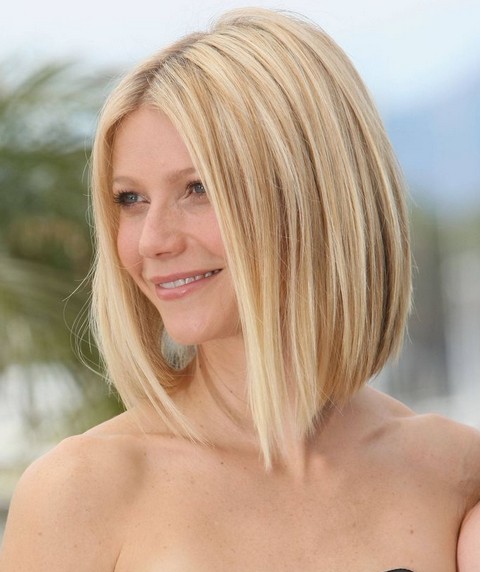 Gwyneth Paltrow Hairstyles: Side-swept Srtaight Haircut
Sweeping all your pretty long tresses to one side must be the easiest way for you to get a sassy and trendy look. Either center-part or side-part, you can always be stunning.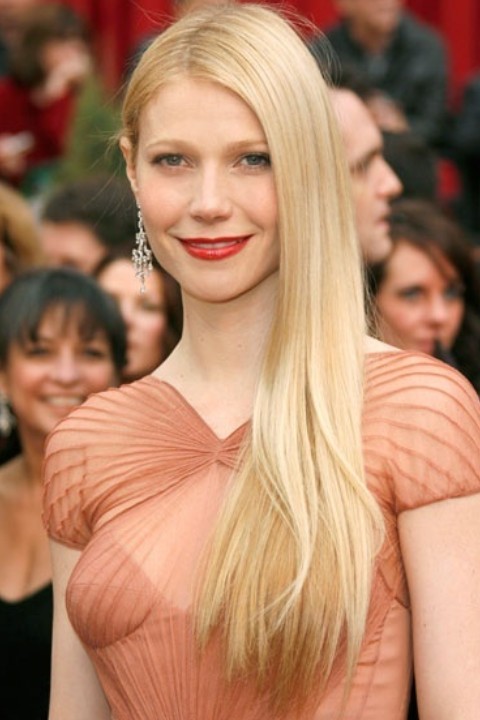 Finally, you can get a clear and stylish look by cutting your hair to the medium length. Here are some examples.
 Gwyneth Paltrow Hairstyles: Long Straight Hair Styles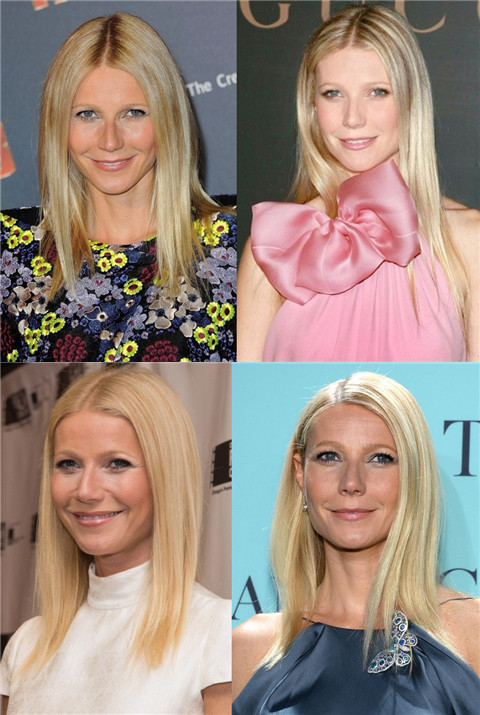 After seeing the classic straight hair looks of Gwyneth, let's see some of her wavy hairstyles.
 Gwyneth Paltrow Hairstyles: Stylish Curls
Give your hair a side-part and curl them into loose waves. They will help you to look more mature and stylish.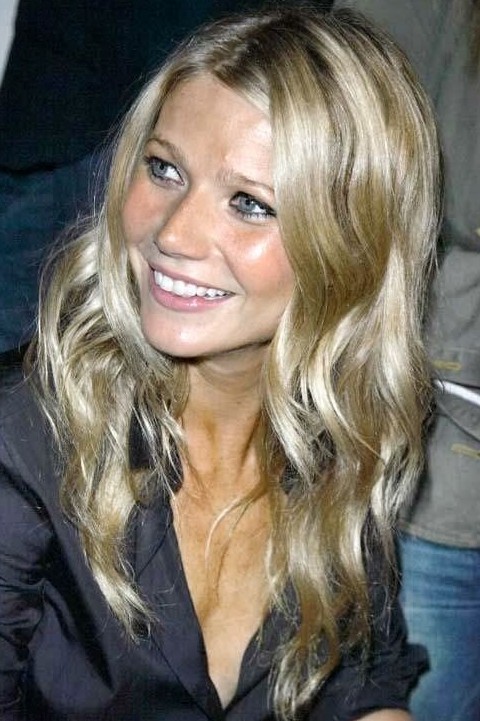 As for these center-parted curly hairstyles, you can achieve them by curling your straight hair. Just curl the lower sections into loose waves so that some life and movement can be given to the hair. You must be gorgeous with the center-parted curly hairstyle.
Gwyneth Paltrow Hairstyles: Radiant Curls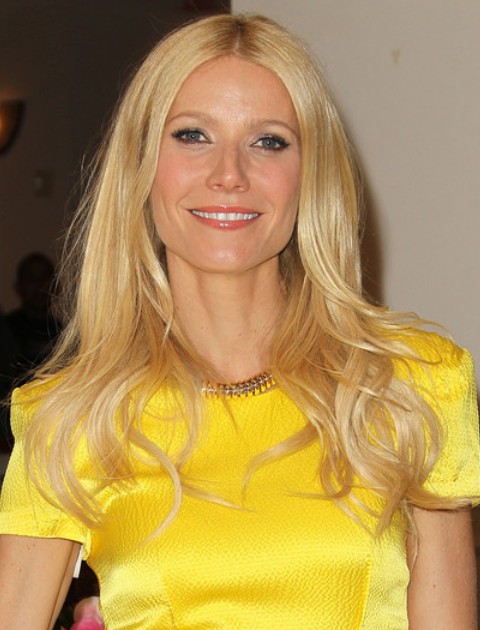 Gwyneth Paltrow Hairstyles: Glossy Curls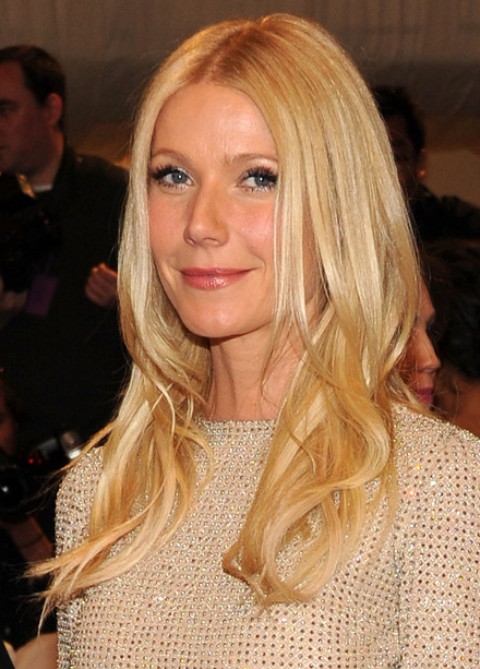 If you have medium length hair, curl them for a trendy look. The medium curls will make your hair look voluminous and textured. For long faces, you should opt for a side part. Otherwise, your face will look even longer. Others can choose both of them, for they will frame your face to a great shape.
 Gwyneth Paltrow Hairstyles: Sheeny Curls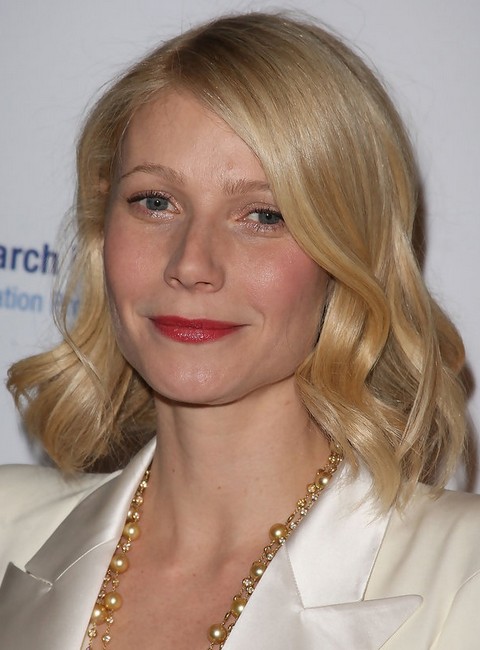 Gwyneth Paltrow Hairstyles: Medium Waves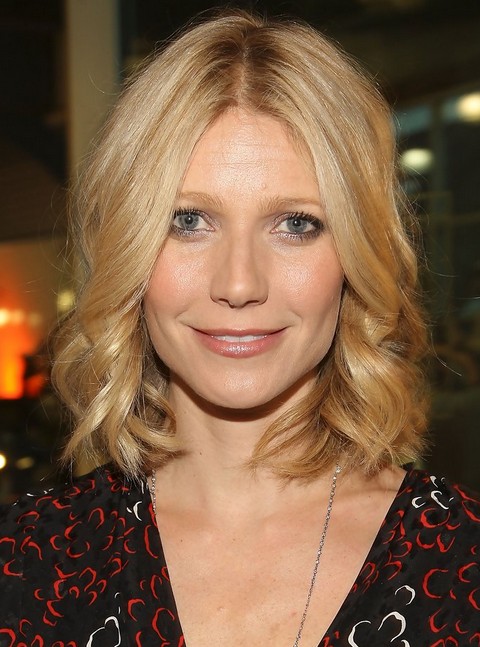 Gwyneth Paltrow Hairstyles: Messy Medium Haircut
Another choice is to opt for a messy hairstyle. Part your hair casually and tousle your mid-length hair messily with some gel. You will be so chicer with such a modern hairstyle.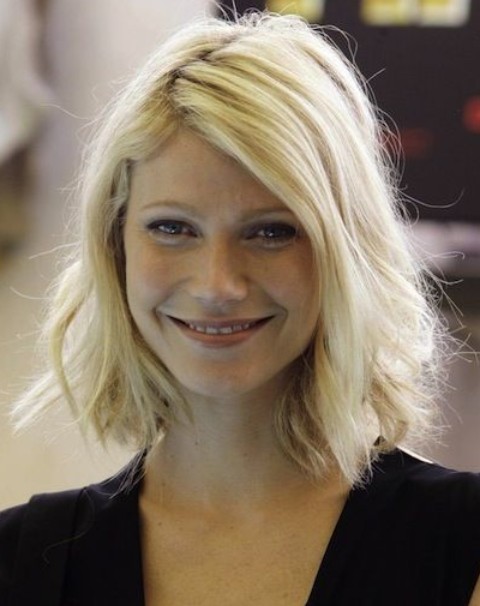 Finally, let's see three updo hairstyles.
 Gwyneth Paltrow Hairstyles: Tousled Chignon
The messy look is quite popular these years. So, when you rock an updo hairstyle, you can choose a messy look for it. Tease all your locks back loosely and add some air and volume to the crown section so that your face silhouette will be perfect. Then, make a messy chignon on the upper nape. Mature women are more suited for this messy chignon.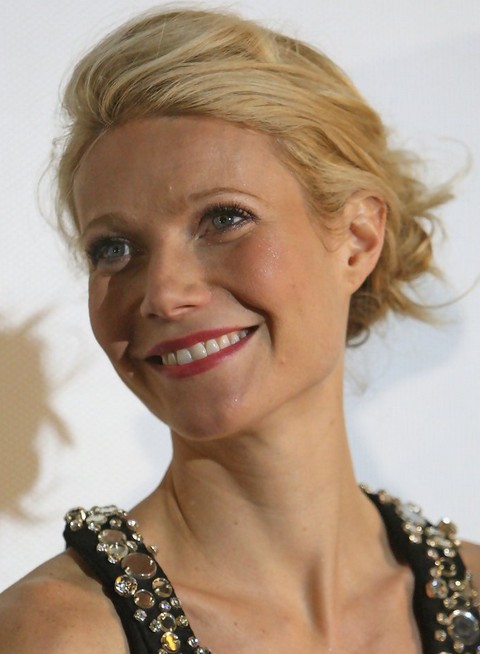 Gwyneth Paltrow Hairstyles: Graceful Loose Bun
This center-parted loose bun is more suitable for younger women. I love the two left strands of straight hair. They top off the look and make it casual-chic. Yet, it's decent enough for you to wear on any occasions.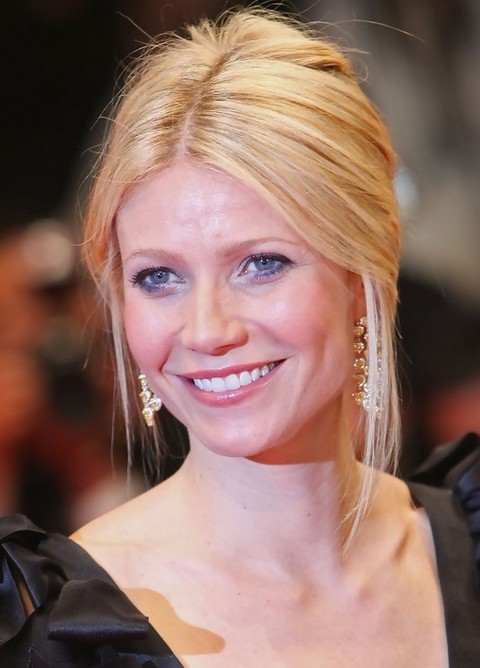 Gwyneth Paltrow Hairstyles: Classic Bun
The classic is most formal. In addition that it is so sleek, women can rock it for an official look when attending some formal or important occasions.