26 Amazing Two-Tone Hairstyles for Women
The colored hairstyle is definitely become the center of attention on street for young teenage girls. All kinds of bright shades are being a best way to make a bold statement with our short hair. Unexpectedly, you can wear the bright pink and deep blue on your head at the same time this season. Today, follow us with 26 amazing two-tone hairstyles for women in this post and hope you will find your next look!
Two-Toned Brown Hair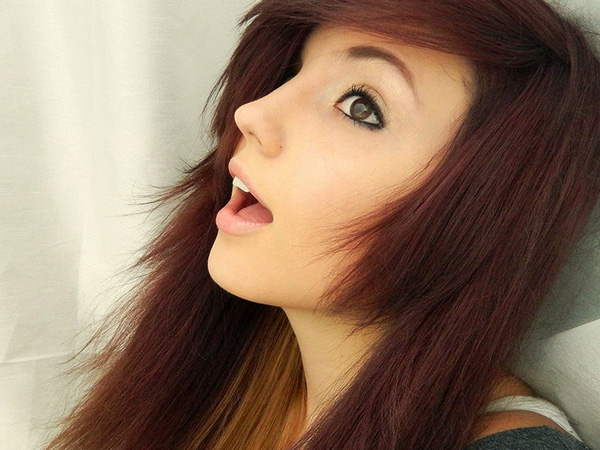 It will look much flattering to wear two different shades of brown for the long layered hair cut.
Short Choppy Hairstyle for Chestnut and Brown Hair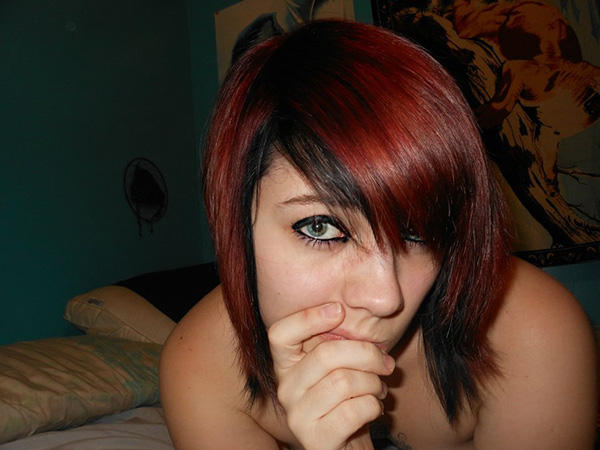 This edgy two-tone short choppy haircut is ideal for those girls who love funky looks.
Short Bob Hairstyle for Two-Tone Hair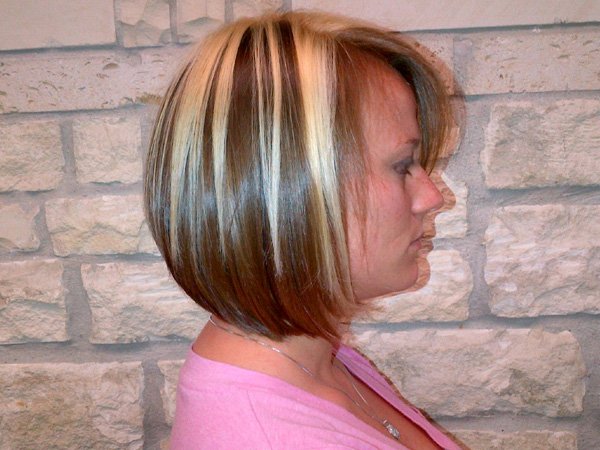 The classy short bob hairstyle can give a totally new look by adding some light blond streaks in it.
Red and Purple Hair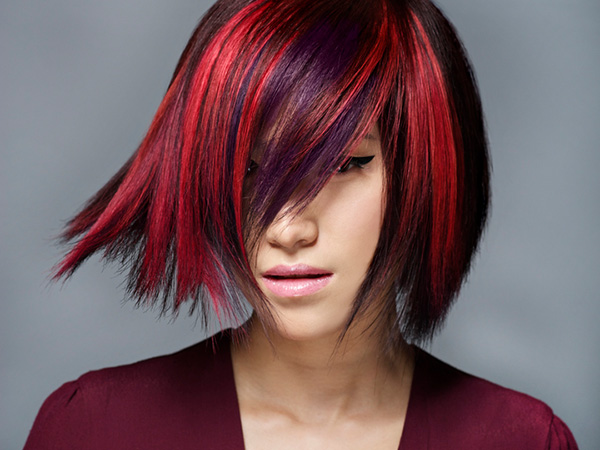 This sleek straight bob haircut appears cooler and prettier with striking red and purple streaks in it.
Red and Brown Hair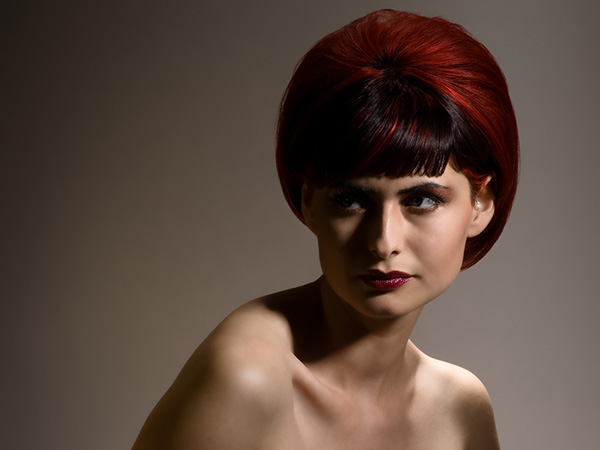 It makes a big contrast between the brown colored fringe and the wine-hued red puff over the crown.
Purple and Green Short Hair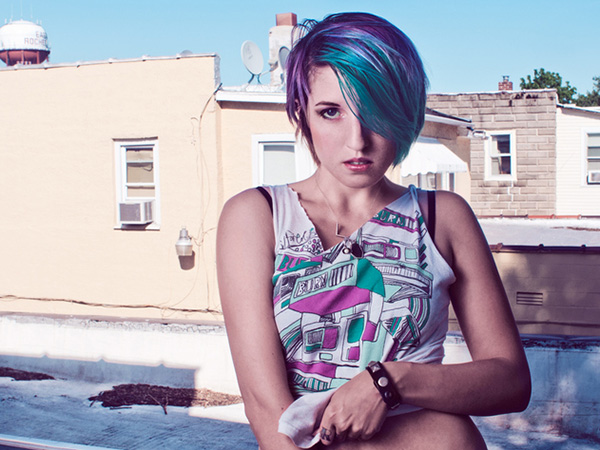 This edgy purple and green hairstyle reminds us of the impressive punk style for short hair.
Purple and Blue Hair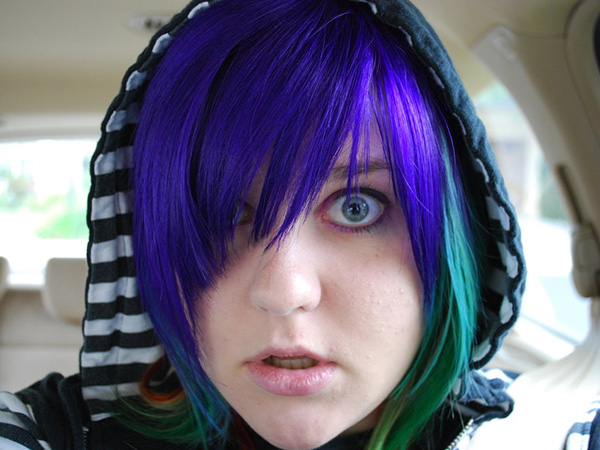 It creates a super dreamy-like look when you wear the purple and blue hair colors on your head.
Purple and Black Short Hair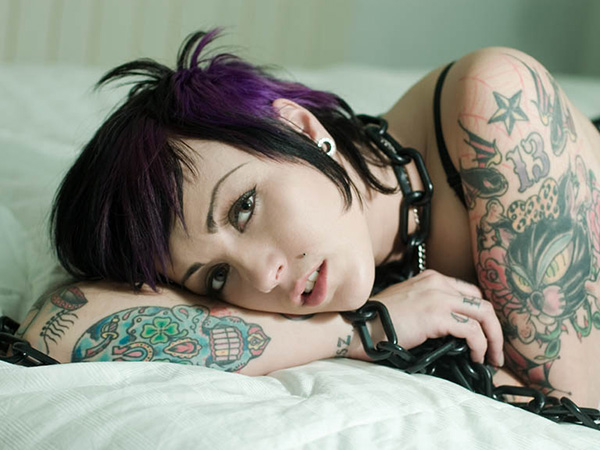 The dark purple hair color shows very impressive when decorated on the short black hair.
Purple and Black Hair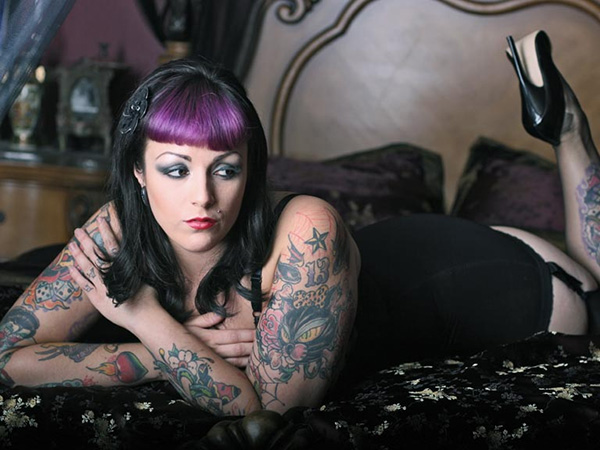 It works wonders to have a purple colored fringe for grayish black curly hair.
Pink and Blond Hairstyle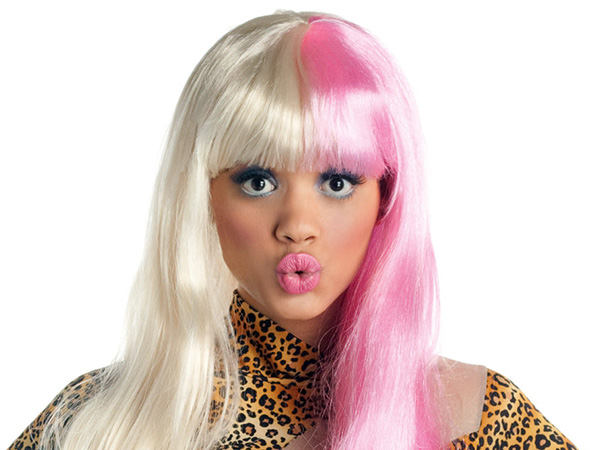 The lovely baby pink color will look wonderfully-chic on long straight pale blond hair.
Green and Brown Hair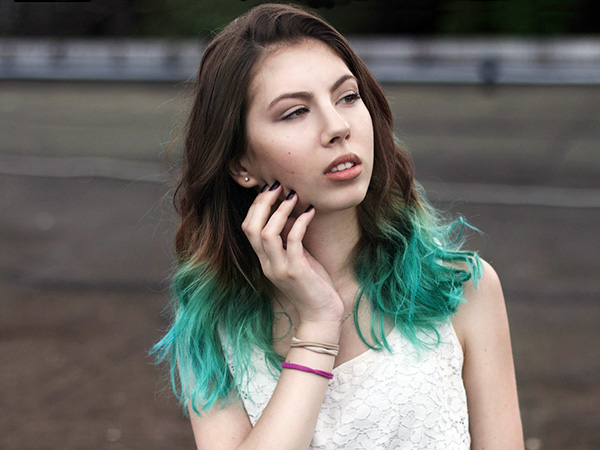 The medium wavy hairstyle will definitely earn you a lot of head turns with green highlighted tips at the end.
Gorgeous Two-Tone Hairstyle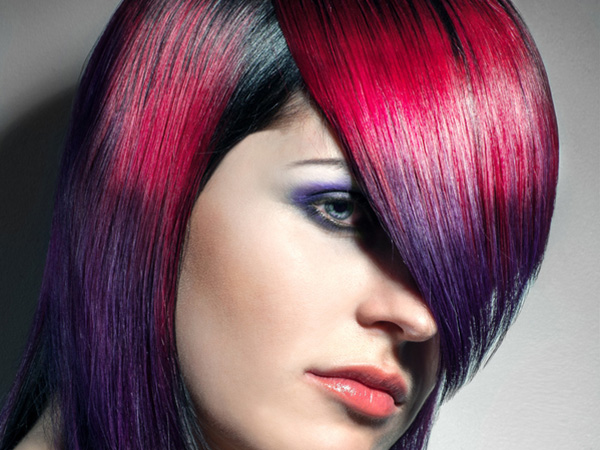 It looks absolutely gorgeous to have your straight haircut colored in deep red and mauve tone.
Golden and Pink Hair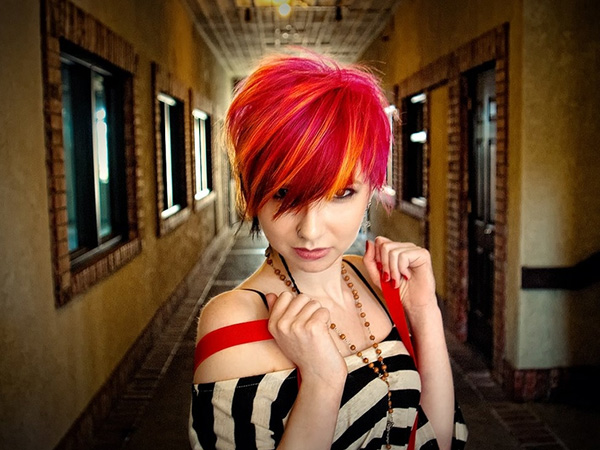 This striking short haircut is featured with deep red, bright pink and orange colors for girls who want to make a statement with their hair.
Edgy Red and Brown Short Hair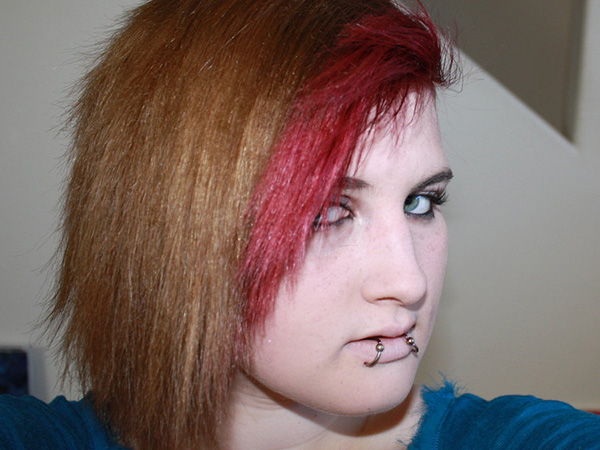 This cool side swept hair with red highlights is ideal for girls who love Emo hairstyles.
Edgy Medium Hairstyle for Blue and Black Hair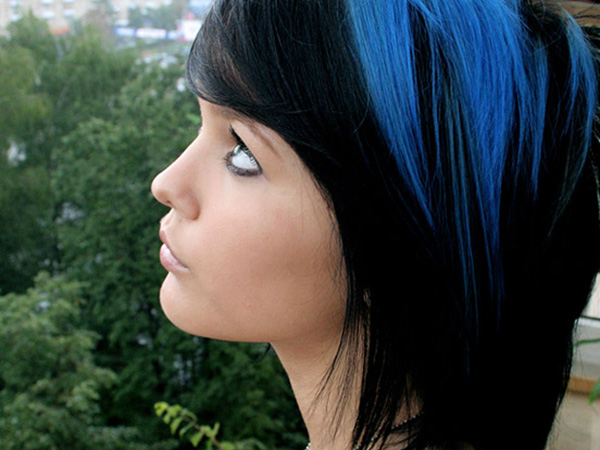 A spot of electric blue shade has been able to upgrade this dull raven-black hairstyle to the most.
Classy Bob Haircut for Gray and Blond Hair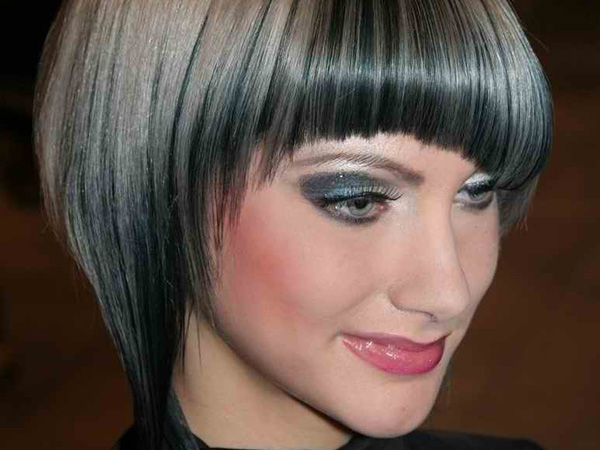 It is a trendiest way to style your short hair with metallic silver shade and light blond.
Braid Hairstyle for Two-Tone Hair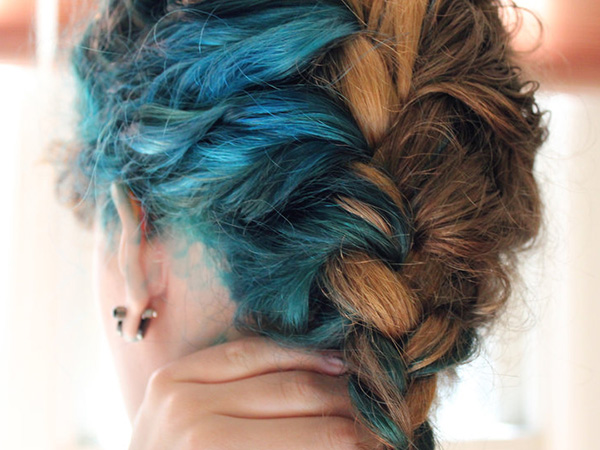 This French braid hairstyle looks fabulous with one half of hair colored in aqua blue, while the other part is in medium brown.
Blue and Purple Hair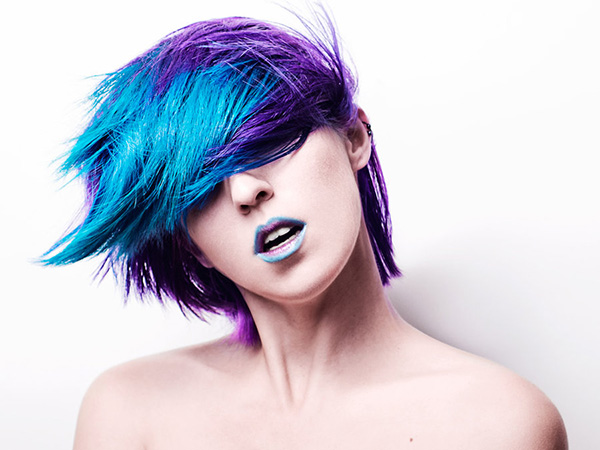 It looks absolutely cool and stunning to wear blue and purple over the head at the same time.
Blue and Pink Hair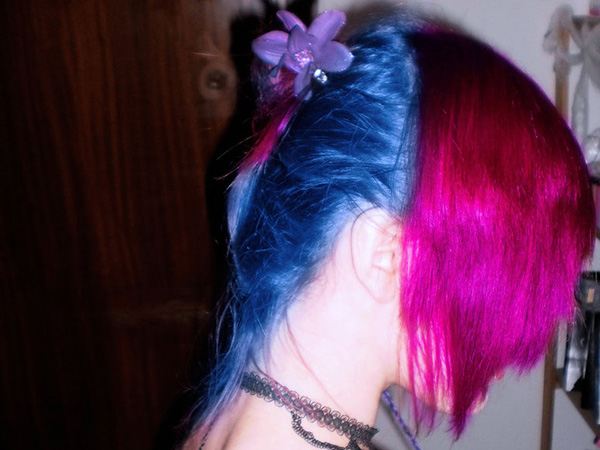 It looks dramatic to wear the bright pink side bangs at the front and deep blue at the back for girls
Blond and Pink Hair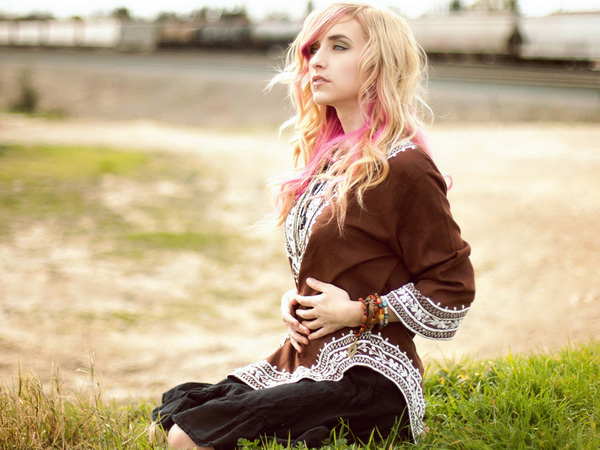 The long wavy hairstyle looks very pretty and cute with soft pink strands on the light blond hair.
Blond and Grey Hair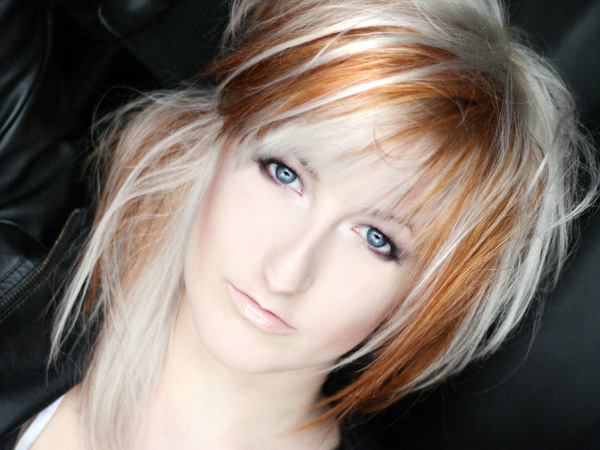 The warm golden-blond streaks are being placed casually among the soft, long ash blond tresses.
Black and Blue Ponytail Hairstyle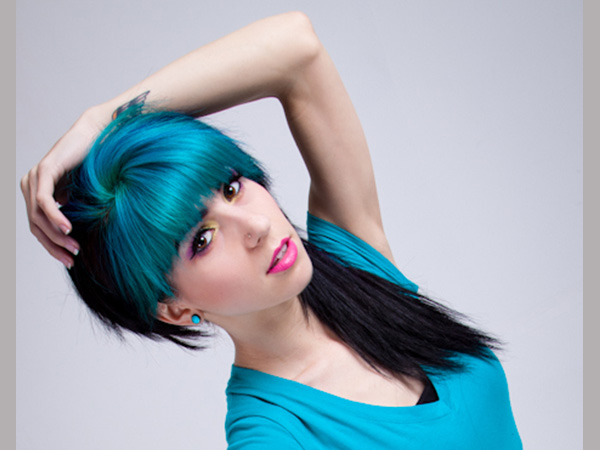 This cute ponytail looks extremely chic with the eye-catching blue color on long straight black tresses.
Black and Blond Hairstyle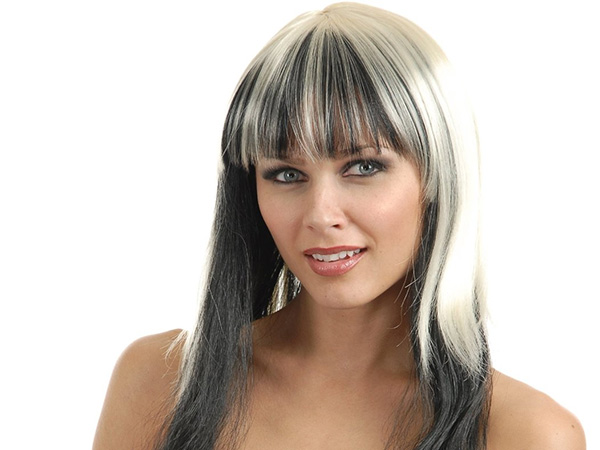 It looks magic to have the pale blond hair top off the deep ash roots for this long straight hairstyle.
Black and Blond Bob Hairstyle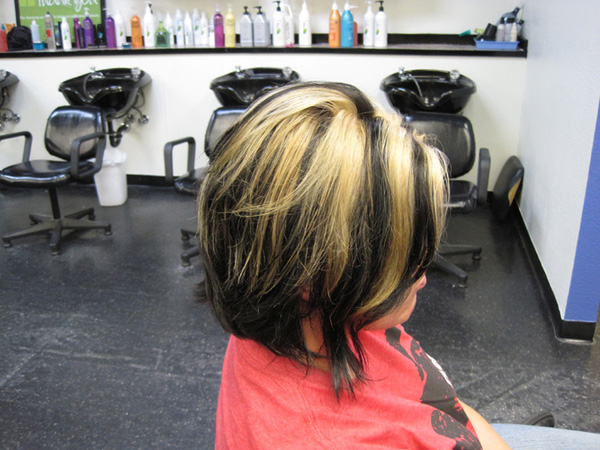 This messy bob hairstyle looks very striking with the gold-blond highlights and will suit for women of all age groups.
Amazing Two-Tone Hairstyle for Women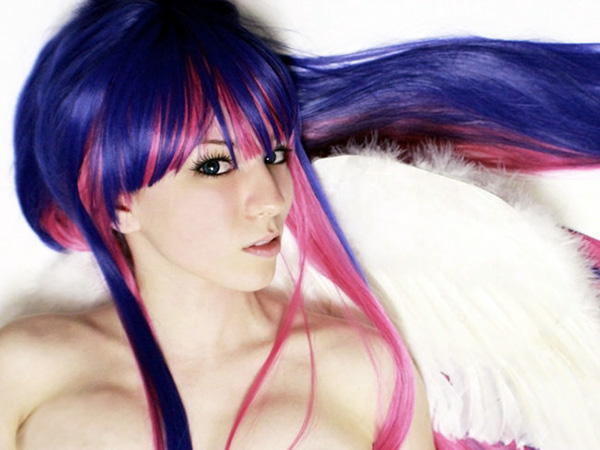 It looks quite fascinating to combine the dreamy-like blue with bright pink for your long straight hair look.
You can find more (two-tone hairstyles) on prettydesigns.com