28 Easy 5 Minute Hair You May Want to Try
Quick 5 minutes updo: Braided Ponytail Updo

pinterest
5 minutes updo: Quick Twist for Shorter Hair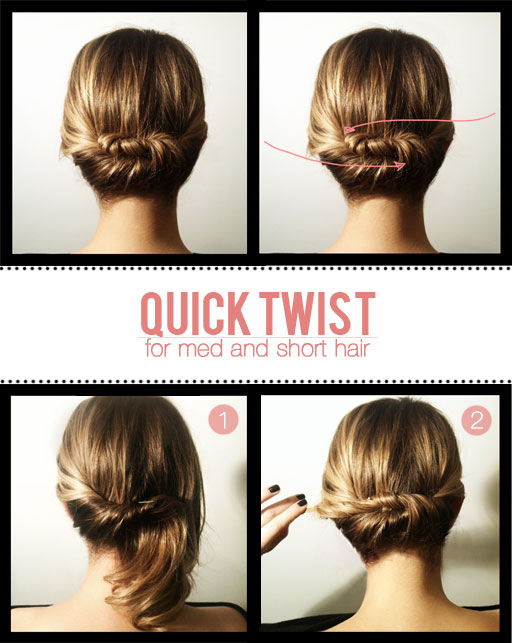 thebeautydepartment.com
5 minutes hairstyles for long hair: The Knotted Pullback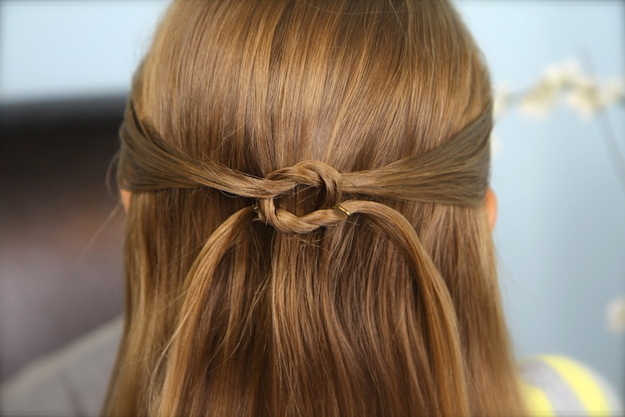 cutegirlshairstyles.com
Watch the video to get the full directions.
Easy Romantic Valentine's Day Hairstyle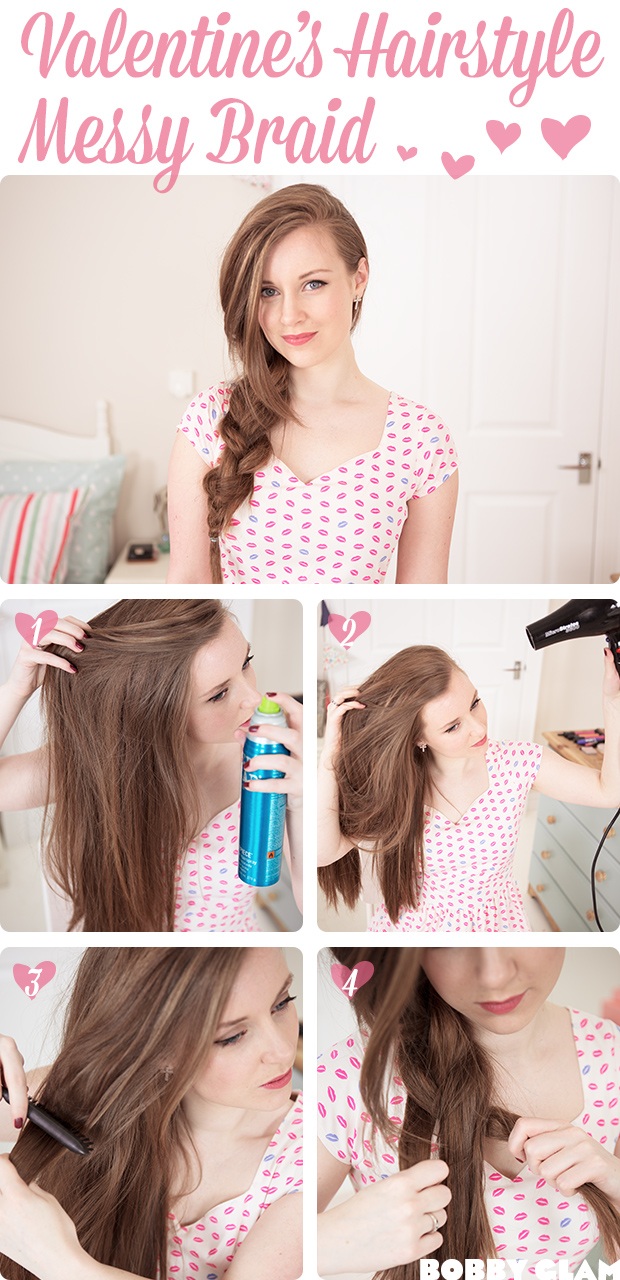 http://she-beautiful.blogspot.ca/
Simple and cute side braid. Fun and easy to do hairstyle.
Messy French Twist Tutorial

oncewed.com
Easy step by step hairstyles: The Knot-So-Braided Bun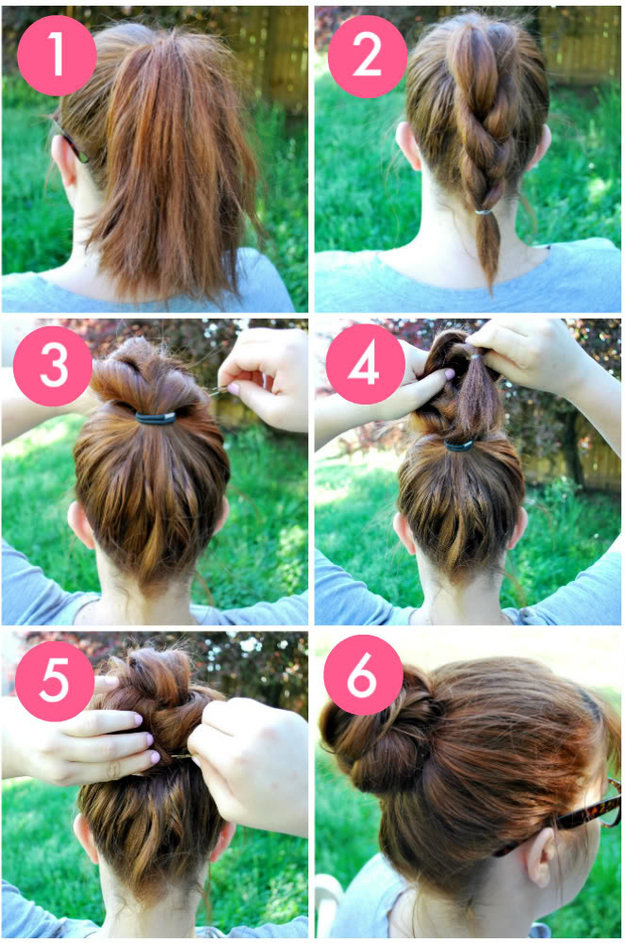 Cute five minutes braid for long hair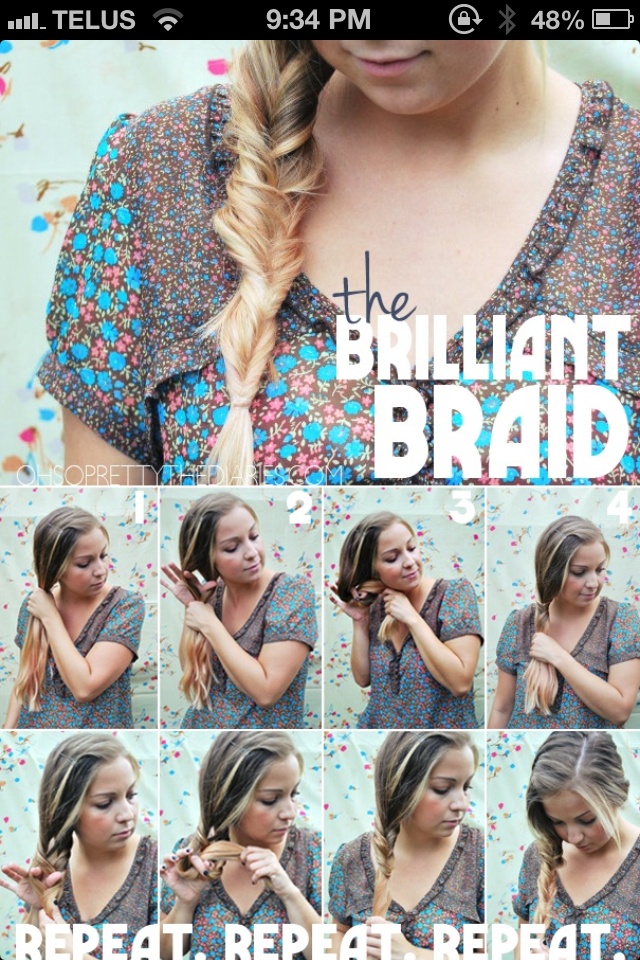 http://www.heywandererblog.com
This is a perfect braid for school girls. The Brilliant Braid looks like a very sophisticated fishtail braid but, it isn't a braid at all! Takes less than a minute to do!
5-minite updo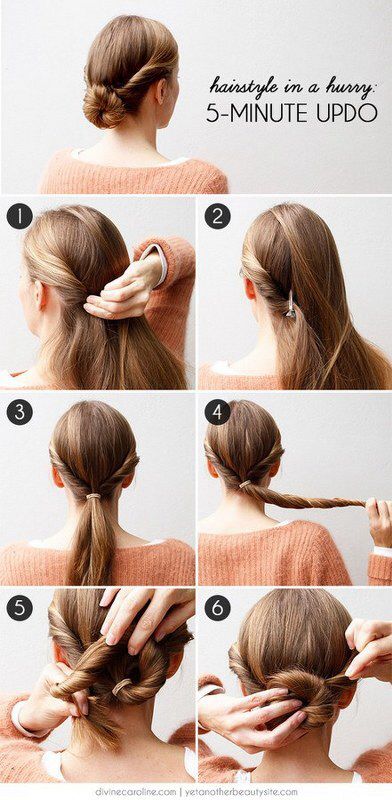 divinecaroline.com
quick and easy updo for girls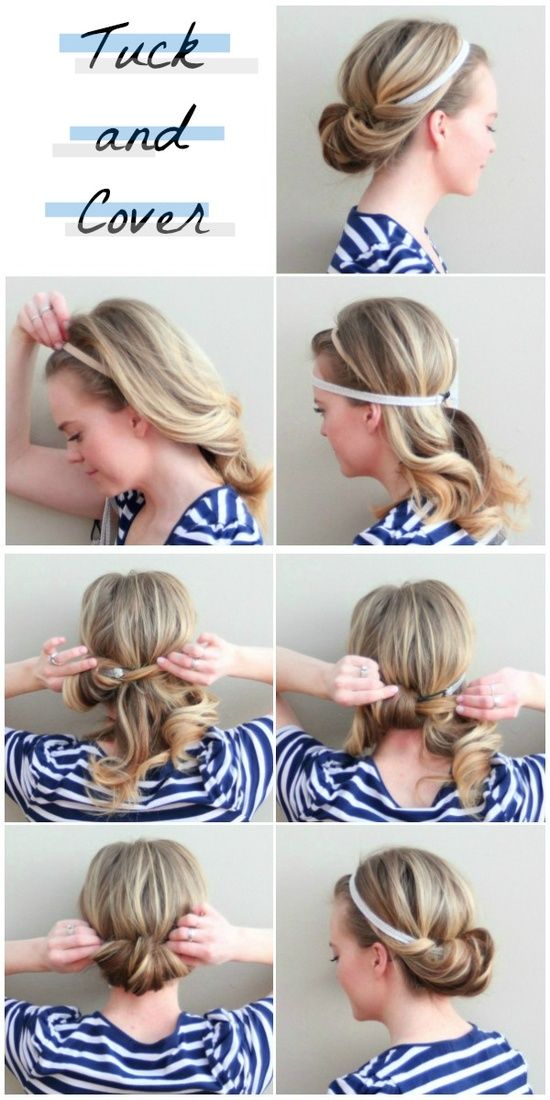 Easy hair ideas: The Brisk Braid Wrap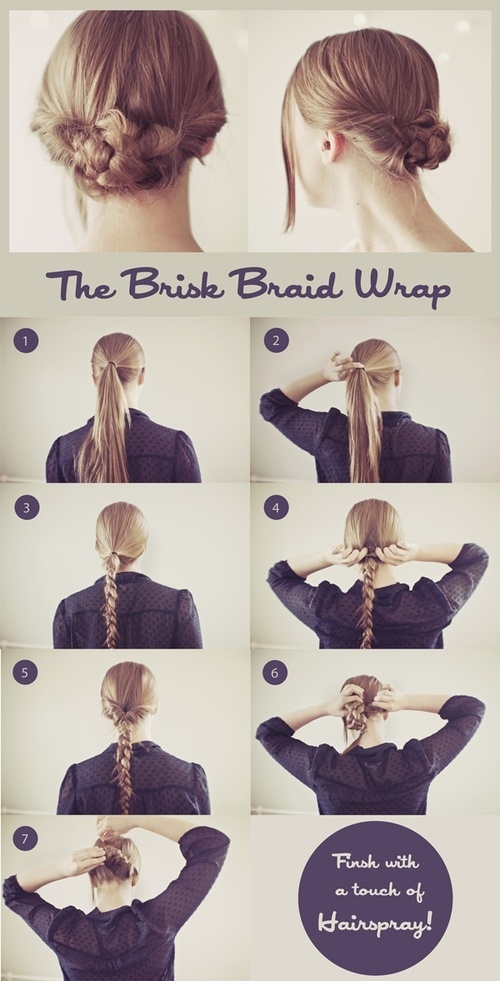 baysidebride.com
This simple hairstyle is elegant enough for a wedding.
Cute simple hairstyles for Summer: Summer Scarf Updo

cristophe.com
Using a stretchy headband, you just take large sections of hair and wrap around the band, tucking in the loose strands.
Easy hairstyles in 5 minutes: The Half-Up, Half-Down Twist

oncewed.com
5 minutes ponytail tutorial: The Illusional Crazy Long Mane Ponytail

blog.freepeople.com
5 minutes pretty hairstyles: The Low Knot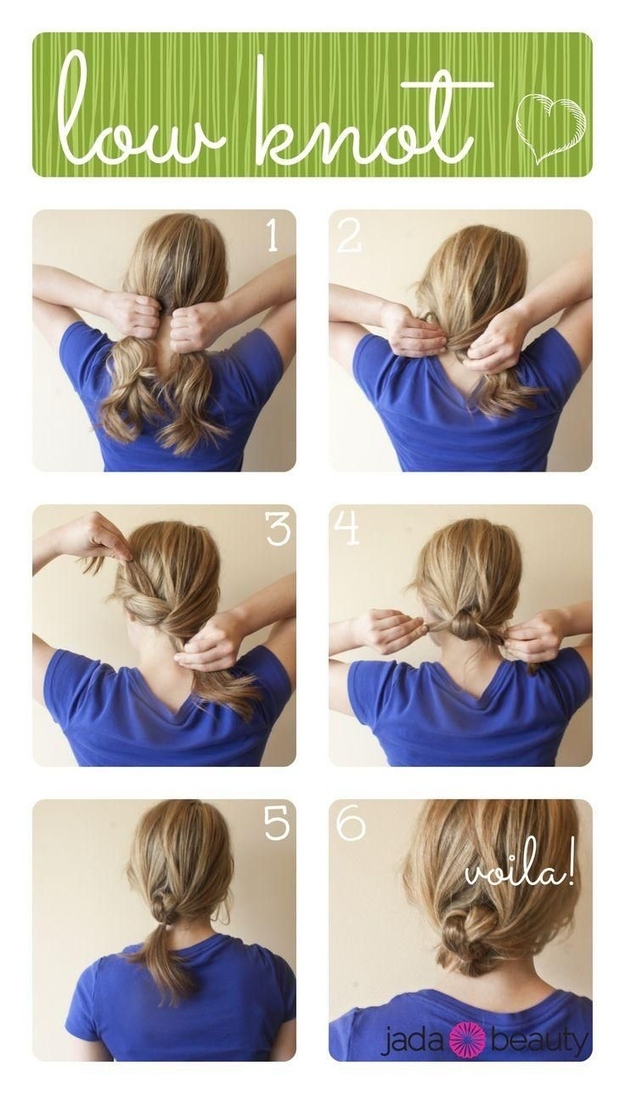 jadabeauty.com
This works great even for short to medium-length hair.
Twisted Ponytail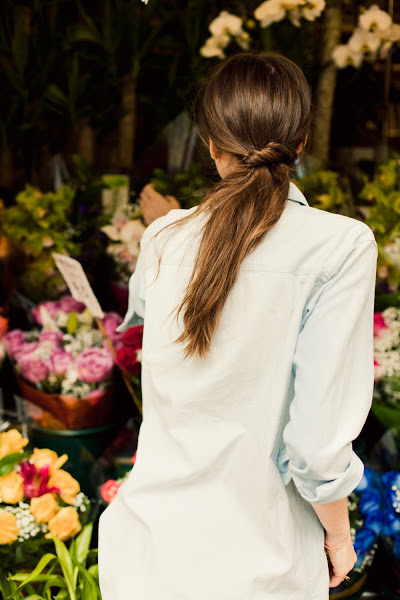 joannagoddard.blogspot.com
Divide the ponytail into two sections, twist one section and wrap around the other section to create this casual twisted ponytail.
Fake Bangs Top Knot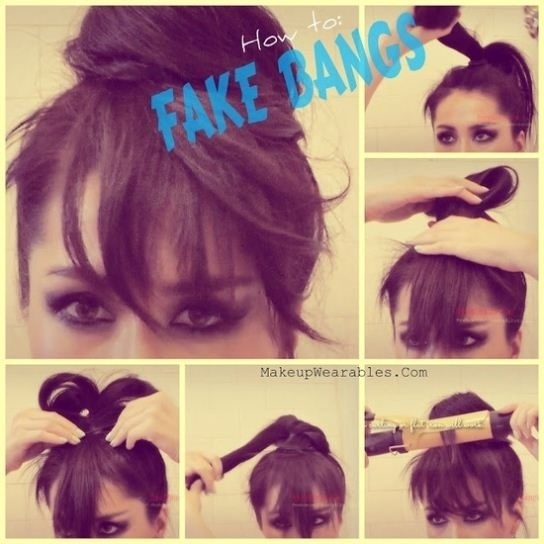 makeupwearables.com
The Single Twist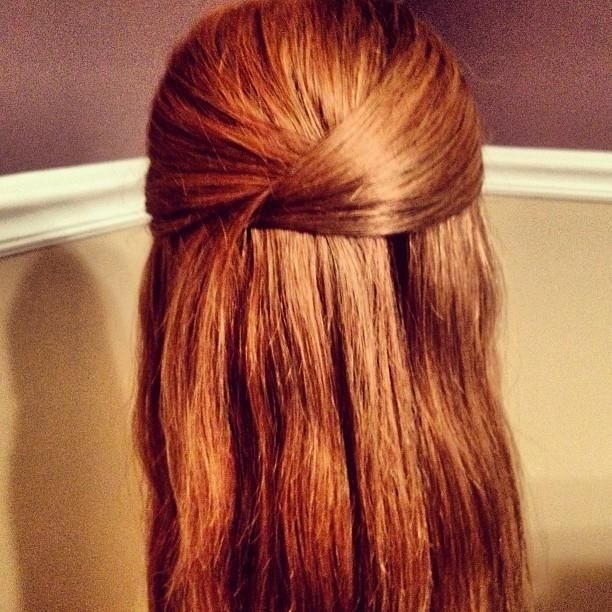 prettydesigns.com
Take a section of hair from the left, pull it to the right, pin it. Then take a piece from the right and cross it over to the left. Tuck the hair under the piece of hair from the left. Pin it and you are DONE.
Simple easy haircut for girls: The Knotted Pony

thebeautydepartment.com
Easy hair style for girls: The Tidy Hair Bow

weseerainbows.wordpress.com
5 minutes hairstyles for school girls: The Tease and Tie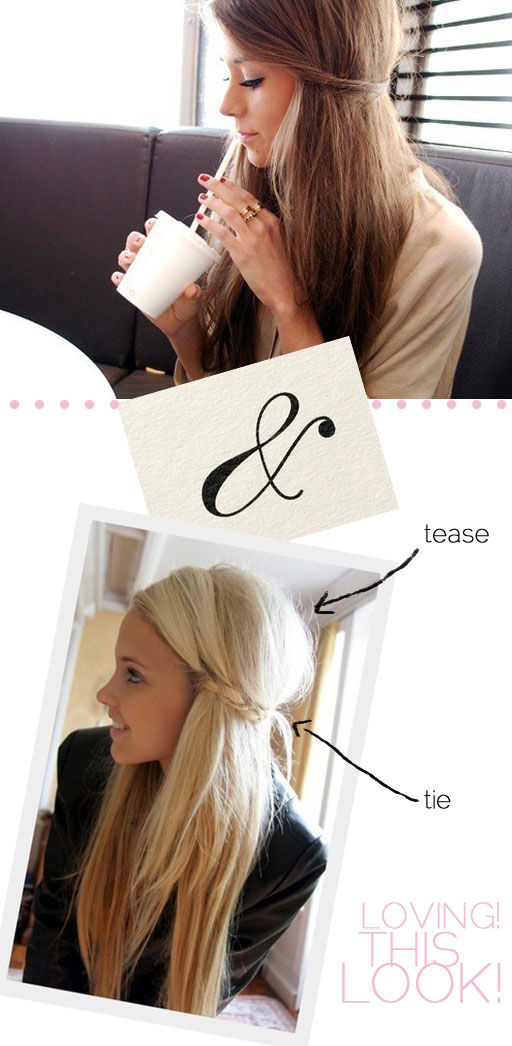 thebeautydepartment.com
The Over-the-Shoulder Pony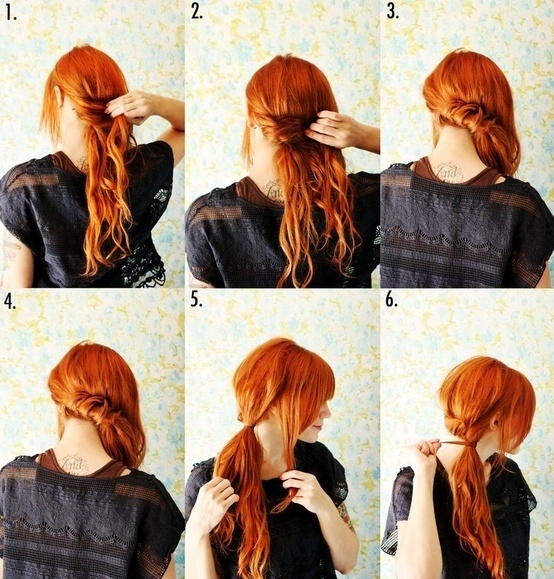 http://www.abeautifulmess.typepad.com
Otherwise Known as the Two-Minute Tuck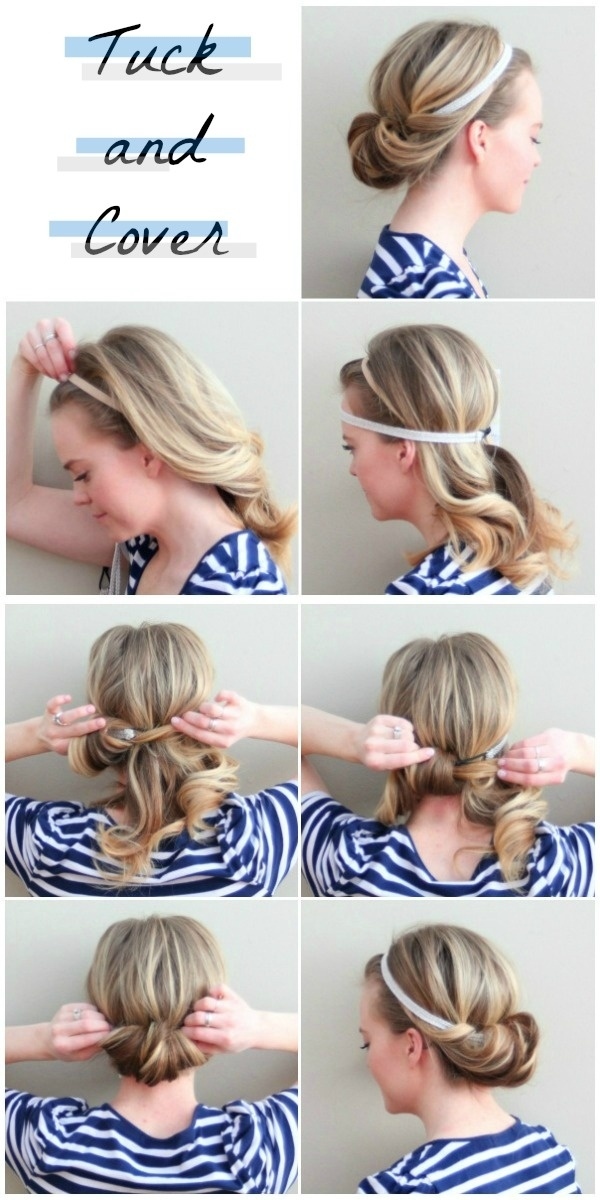 mysoulisthesky.com
Put that boring elastic headband to good use. Directions here.
Hairstyles You Can Do In 5 Minutes: The Two-Bobby-Pin Front Twist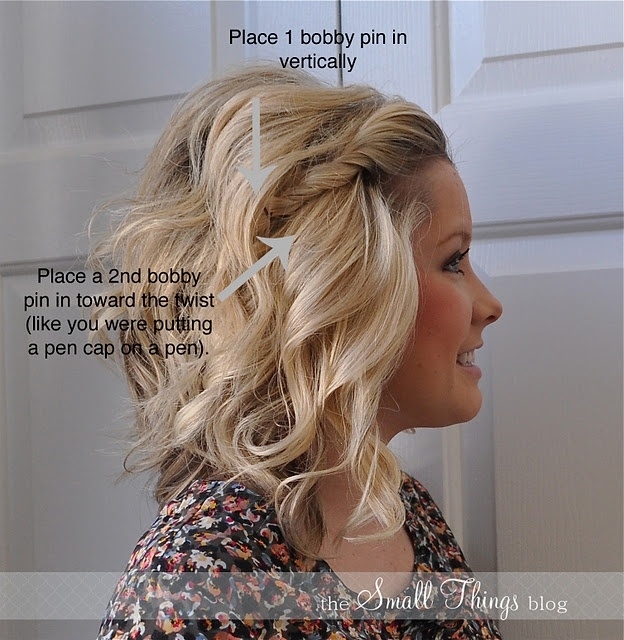 thesmallthingsblog.com
This is an ideal hairstyle if you're growing out your bangs, too.
5 minutes updo tutorial: The Asymmetrical Chignon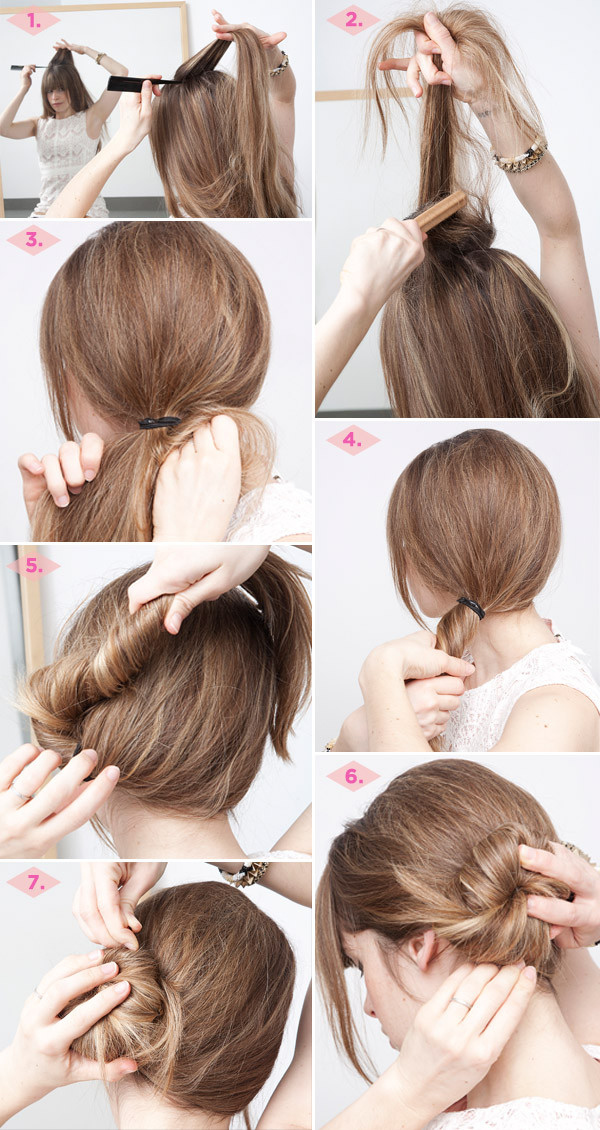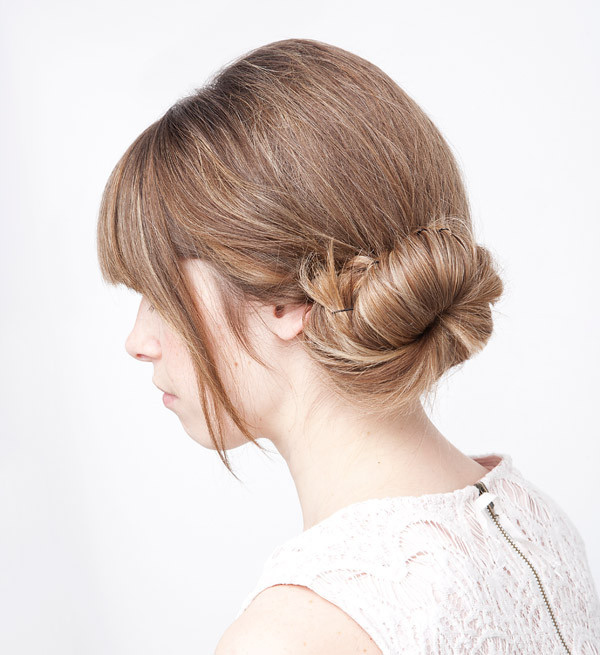 The Four-Step Bun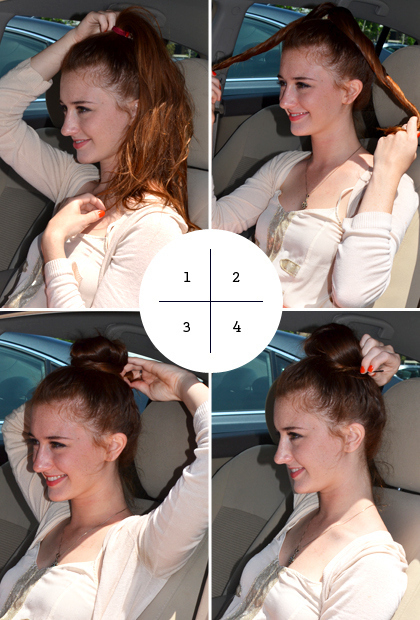 totalbeauty.com
Here's an easy bun that you can do waiting at a stoplight in your car.
5 minutes hairstyles for school: The Mermaid Tail Braid

joannagoddard.blogspot.com
The Easiest, Prettiest Pompadour

beautytutorials-dgb.blogspot.com
Get Rory-Gilmore-at-her-prom hair.
Twisted Ponytail Variation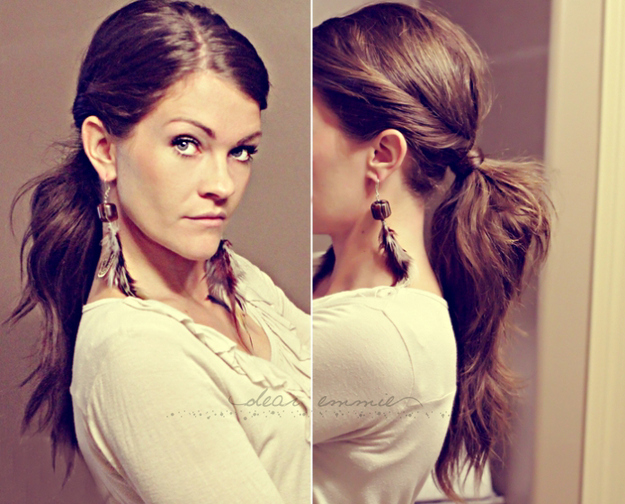 dearemmie.com
Get the super simple directions here.
The Two-Strand Waterfall Braid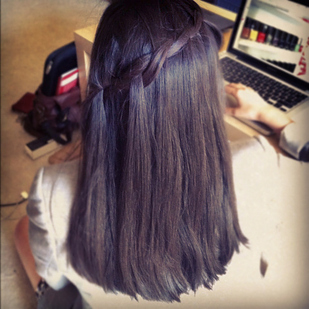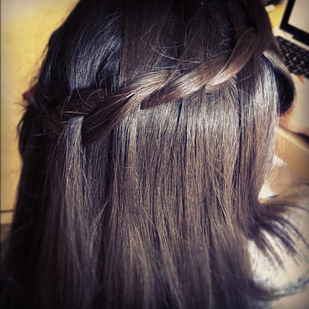 Once you get the hang of this, you'll be able to do this hairstyle in five minutes.