3 Celebrities' Messy Buns You Will Adore
Messy buns always give a lazy vibe to women, but they are worn by celebrities for their red carpet looks. We have never thought that these lazy hairstyles will become the red carpet looks for celebrities. Rihanna, Carrie Underwood and Amy Poehler succeeded in styling the messy buns. Their messy buns are not the same, but they are vivid in different ways. Let's see how they glam the messy buns here.
Actually the celebrities-inspired hairstyles can be recreated by every girl. Of course, you may learn some hair tricks to make it great before you style your long hair a messy bun. To make a messy bun, you may use lots of hair pins and significant hair products. If you want to know more details of the messy buns, you can stay with us and check the celebrities' hair out.
Rihanna's Messy Bun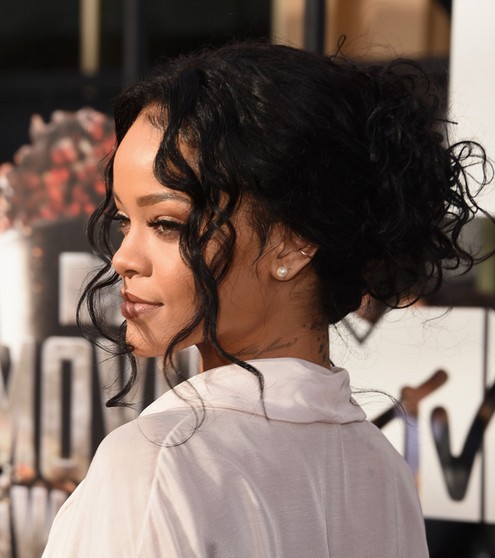 Rihanna shows her black mane in a messy bun hair do. She curls the locks first and pulls them up in an angular way, leaving several strands as side part. She doesn't worry about how messy her updo is at all because she looks so great in such a messy black bun. The curly bun does give the celebrity more life when it pair Rihanna's white top.
Carrie Underwood's Messy Bun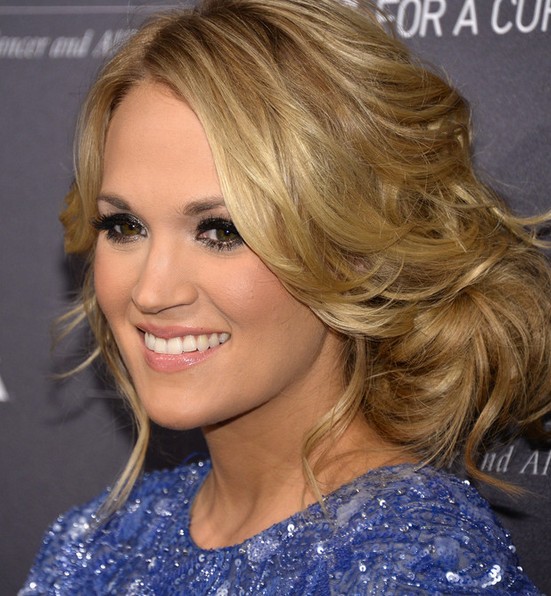 Carrie Underwood wears a blonde bun with curly side parting. She pins up her hair and puts her great bun at her nape slightly. The central side parts are pulled orderly in one direction in order to silhouette her face and reveal her make-up.
Amy Poehler's Messy Bun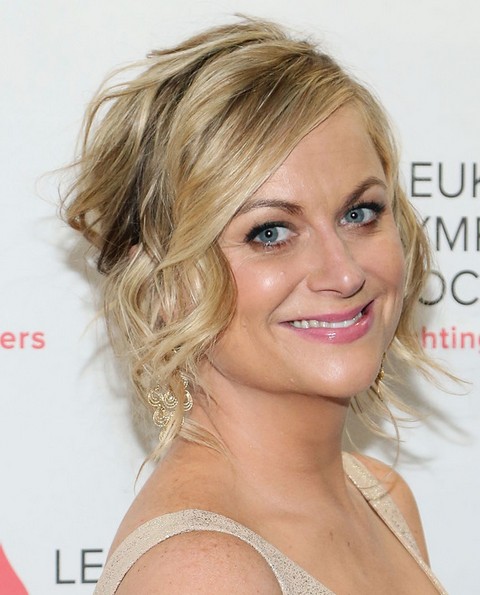 Amy Poehler's messy bun is different from the two buns above. Her bun seems be messier than the buns which the two celebrities wear above. Amy Poehler has her hair done in highlighted look. She looks fresh and youthful in the hair.