3 Enchanting Mid-length Hairstyles for Women 2023
Have you ever been impressed by Olivia Palermo's charming mid-length hairstyle? As the most famous socialist in New York, she always looks so fabulous with her well-groomed hair in any occasion. She is absolutely a hairstyle role model for girls who want to be demure and sweet.
Moreover, mid-length hairstyles are also to be considered with low-maintenance. You needn't take too much time to keep your hair in check every morning. Besides, whether you are straight hair or curly hair now, there's always a suitable mid-length hairstyle available for your new look.
Let's check out the most charming mid-length hair for this season!
Olivia Wilde: Shoulder-length Ombre Wavy Hairstyle with Side Bangs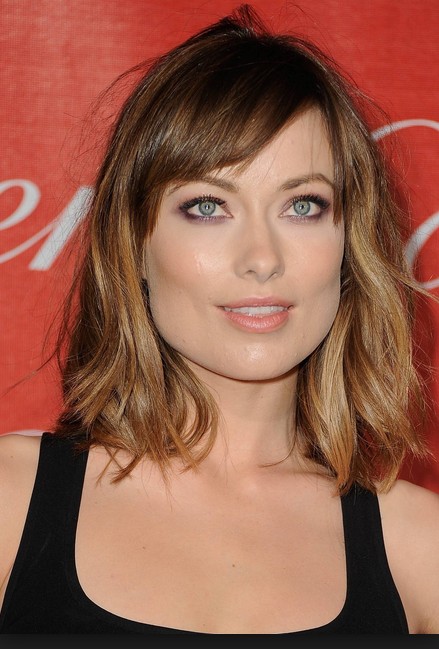 Ombre hair is gaining popularity for its enchanting feature this season. Olivia Wilde proved this for us. She looks so amazing in this shoulder length ombre wavy hair. The magical hair shade flatters her piercing green eyes and adds mysterious sense to the overall look.
The hoppy wavy ends that just finished over her shoulder give a softening effect to her square jawline. So does the typical box side bangs. Besides, the tousled wavelets polish her silhouette to a better shape. This well-trimmed hairstyle enabled her to show off her soft feminine sense.

Olivia Palermo: Shoulder-length Ombre Center Parted Curly Wavy Hairstyle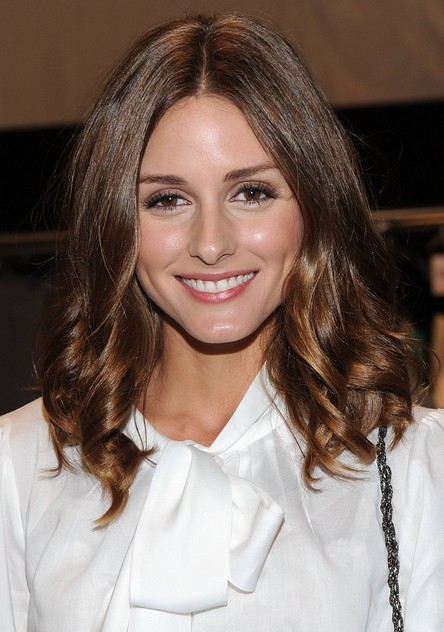 Olivia Palermo looks oh-so-darling in this delicate center parted ombre hair. Those messy curly wavy ends echo with her sweet smiles and dimples. This whole hairstyle is finished with a classic center parting to highlight her perfect jawline. The flattering voluminous bottom accentuates her charming brown eyes and lovely cheekbones.

Camilla Belle: Shoulder-length Brunette Straight Hairstyle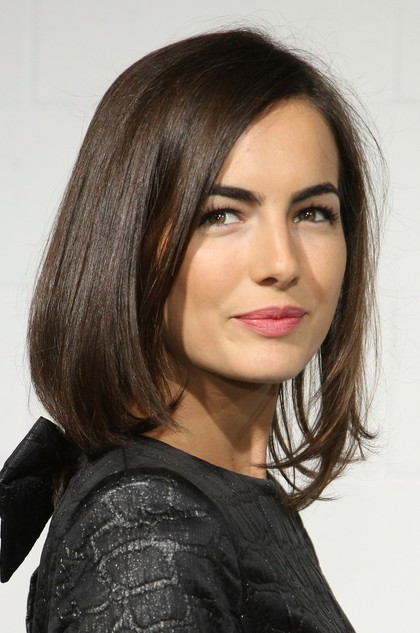 It seems that Camilla Belle is more suitable with straight brunette hair. She looks totally overwhelming in this brunette hairstyle. The typical sleek straight hair could just flatter her special flair to its perfection and its neutral dark color enhanced her modest feature. Besides, almost all hair is cut in same length, with only a few with shorter lengths as layers to add texture and movement to the overall effect.