3 Fabulous Ponytails With Bangs
We all love the simple ponytails. It's so easy to make yet still look fabulous and elegant. If you want to make it more special, add a well-trimmed fringe. It will definitely give you a glowing and radiant look in any occasion.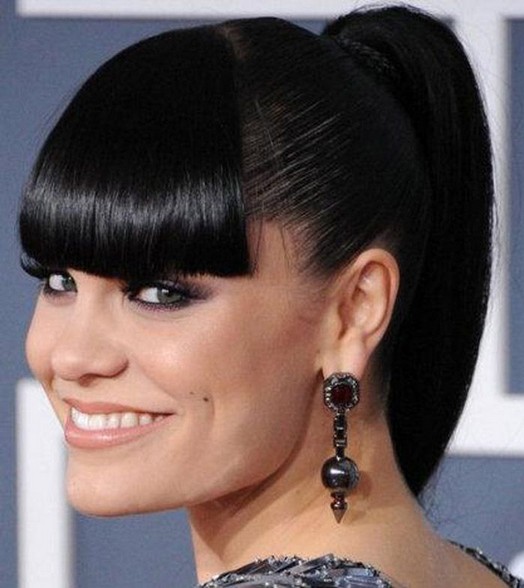 The full blunt bangs are to be considered the most classic accessory for a fabulous hairstyle. This typical black fringe looks so sleek and luscious with her fine hair. It's finished with a longer length that reached almost to her eyes. It redefined her striking eyesight with a mysterious and seductive sense.
At last, its well-groomed ends and shape echo with her perfect jaw line well by creating an overall harmonious outline for this brunette straight hair girl. To pair this sleek hairstyle, she chose a pair of dangling earrings to enhance the effect.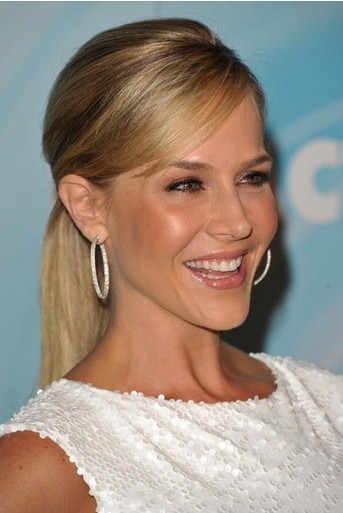 This simple ponytail looks so swift yet graceful on this blond girl. She looks so gorgeous and breath-taking with her sweet smiles. The long soft tresses that run through her smooth forehead made this hairstyle more glamorous. They can also create a face-framing effect for the wearer at the same time. The tipped ends of the long side fringe made her sparkling eyes more attractive and lovely.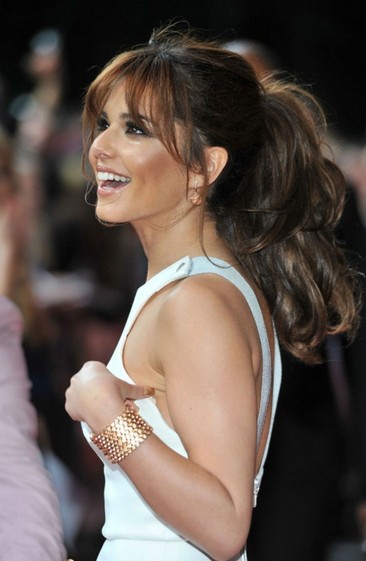 This is a quite casual version of the long ponytails. It is styled in messy shape. All those flowing wavelets made an ultra dreamy like effect for her final look. Its layered tresses of shorter lengths enhanced this effect by adding texture and reflections to the whole hairstyle.