30 Simple and Easy Hairstyles for Straight Hair
As the short pixie and bob haircut are being so popular, it is a great time to wear a cute straight hairstyle this summer. There's no doubt that the short hairstyle will look prettier and fresher on straight hair for girls. This is being a great choice for those girls who have got tired of their curls and waves. Today, let's take a look at 30 simple and easy hairstyles for straight hair with our pictures below!
Straight Bob Hairstyle with Braided Bangs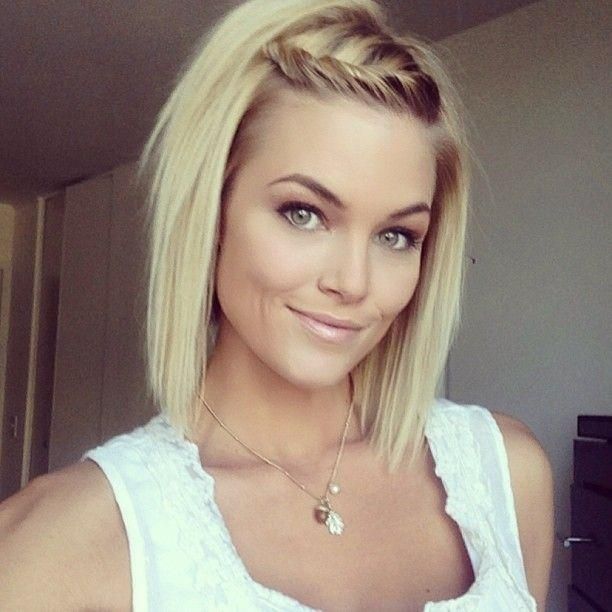 The mid-length straight bob haircut looks super fresh and cute with braided bangs. It is also being a best way to give a better control to your long front layers.
Short Spikey Hairstyle for Straight Hair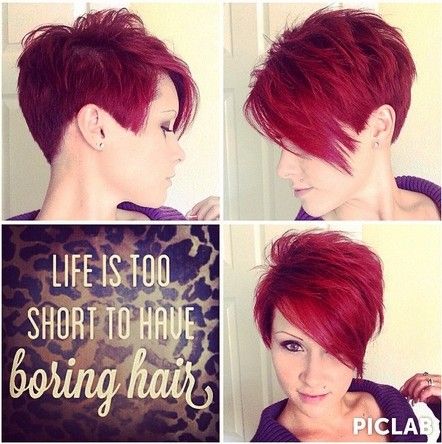 Choppy layers are being a best way to update a short hairstyle with a strong edgy-chic sense. The whole look can be greatly enhanced by the hot red hair color.
Short Pixie Haircut for Office Hairstyles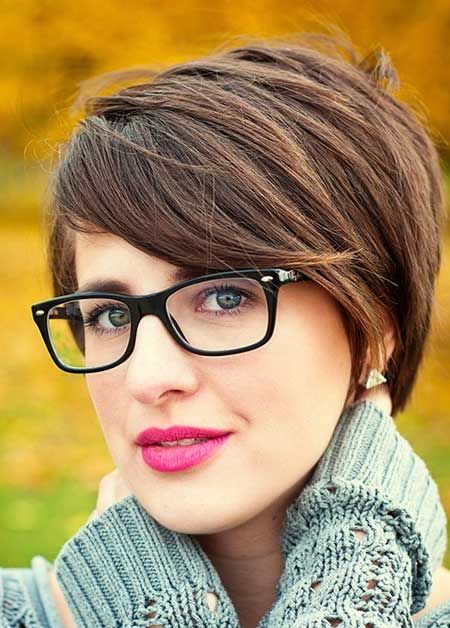 The stylish side bangs will be able to emphasize the very feminine feel for a short hairstyle. Some blond highlights can be added to enhance the whole look.
Layered Pixie Haircut for Everyday Hairstyles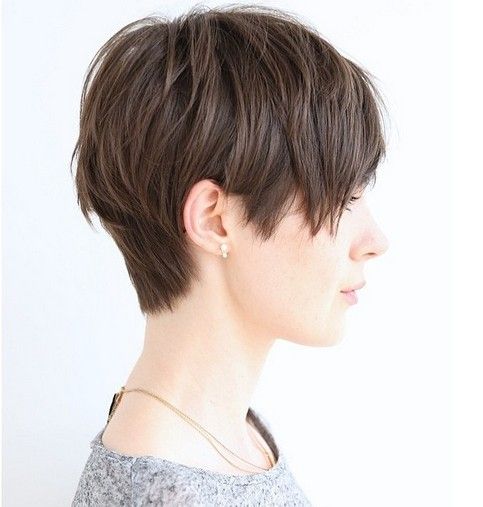 It is being a cool choice to have a short layered pixie haircut for the hot summer days. This hairstyle will look best on an oval face shape.
Pastel Hair Colors for Long Straight hair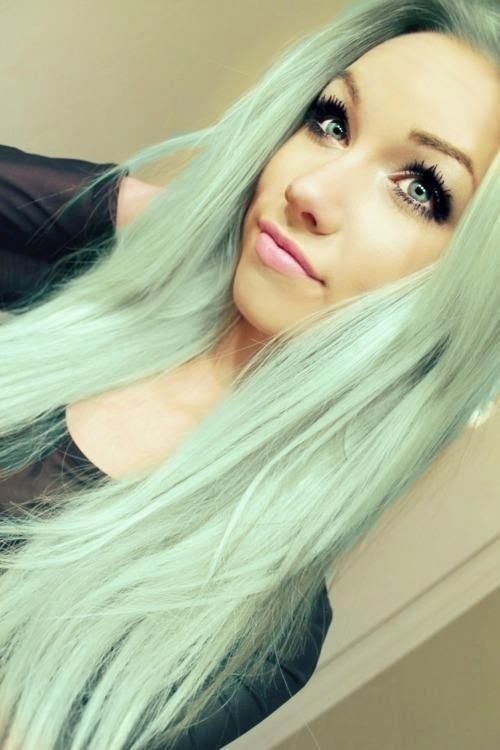 The long straight  hairstyle owns a less volumized shape compared with wavy and curly hair. So it can only rely on its own hair textures to create a glowing look.
Waterfall Braid Hairstyle for Long Straight Hair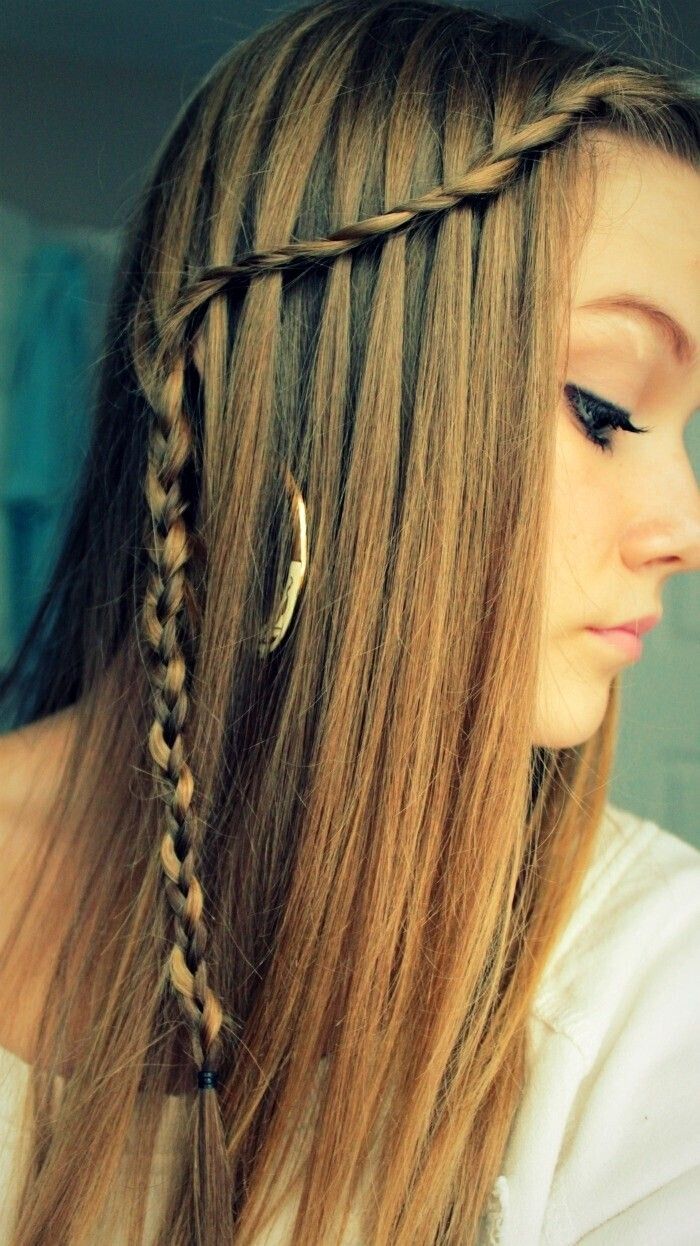 The pretty waterfall braid looks so pretty and cute on long straight hair. You can create it in a diagonal line for an impressive style.
Ombre Bob Hairstyle for Mid-length Hair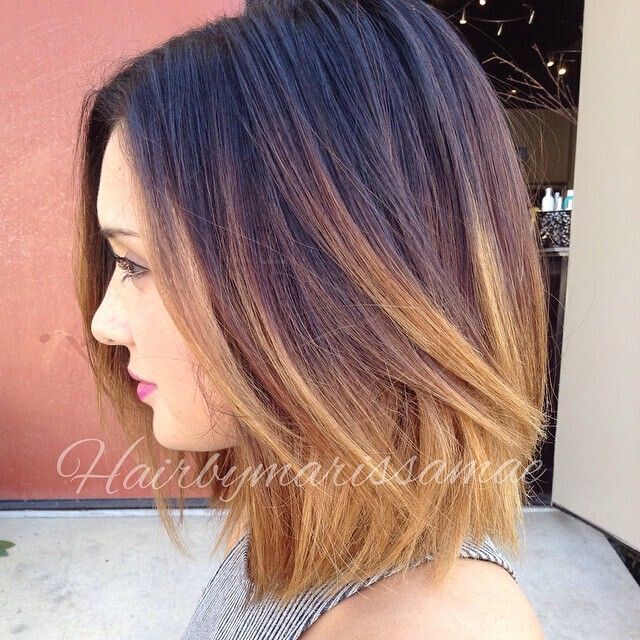 The shoulder length bob hairstyle looks really eye-catching with gold-blond colored ends. This hairstyle can be tapered to suit any face shape.
Long Pixie Haircut with Side Bangs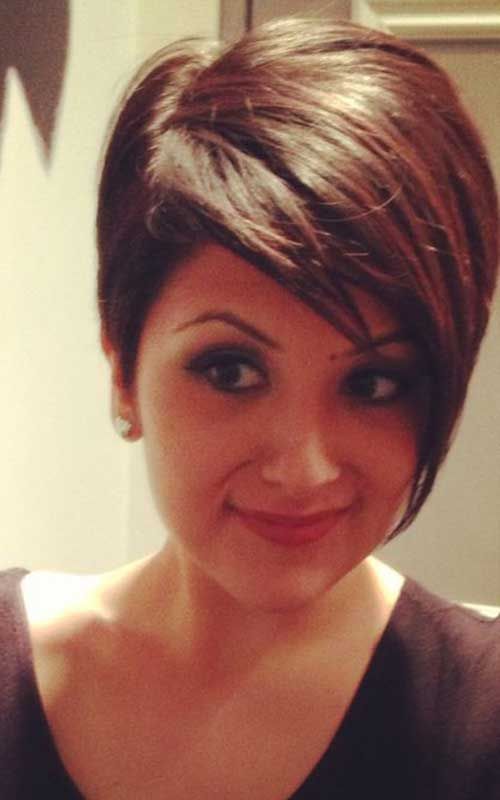 The short hairstyle will look very feminine and mature on brunette hair. It can be suited for women from all age groups.
Long Ombre Hairstyle for Straight Hair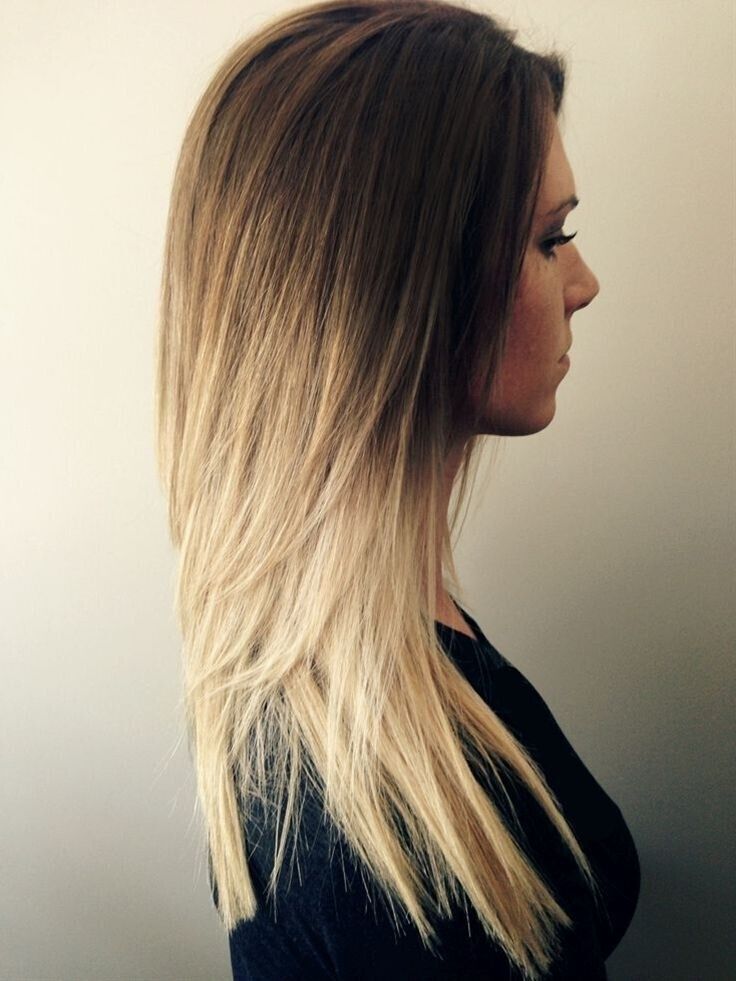 It shows amazing to have the black hair changes into light blond at the ends. This hairstyle owns a good condition and looks healthy and glowing.
Long Layered Hairstyle for Straight hair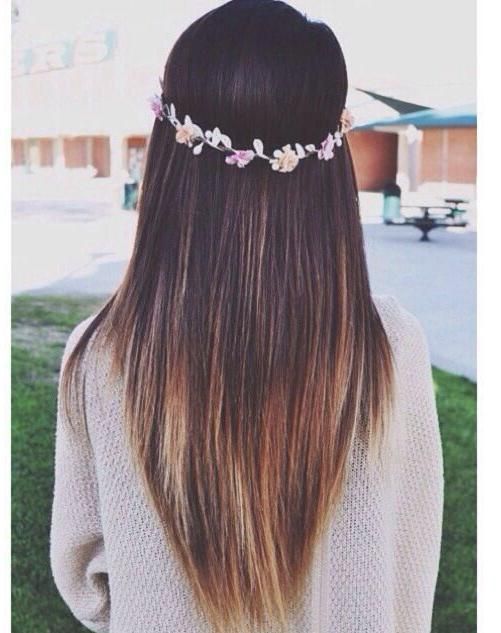 The classic v-cut shape looks extremely glamorous on long straight hair. You can wear a floral headband for added charm to the look.
Twisted Ponytail Hairstyle for Long Straight Hair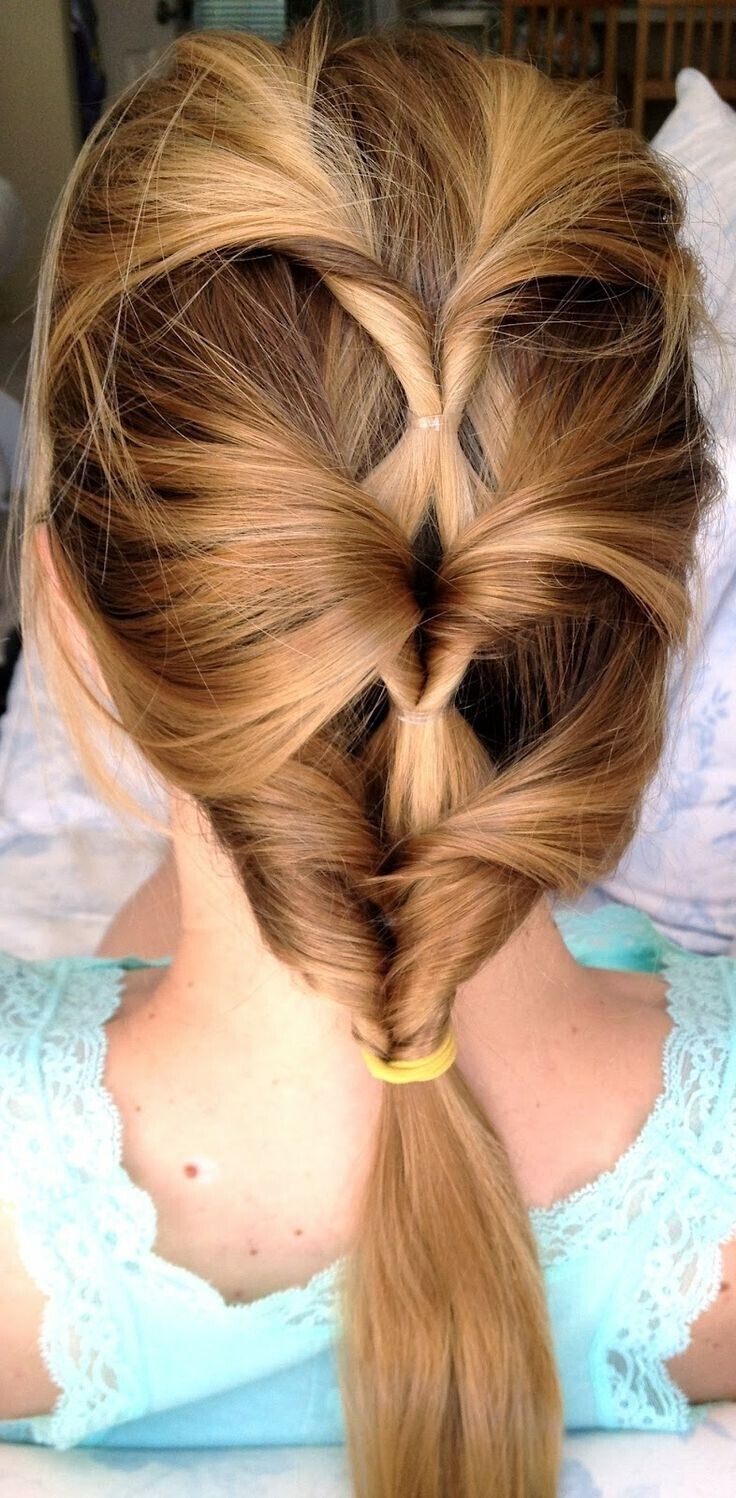 Here is a stunning way to combine the French braiding details with ponytails. You will need plenty of clear elastics to achieve this wonderful look.
Long Layered Hairstyle for Blond hair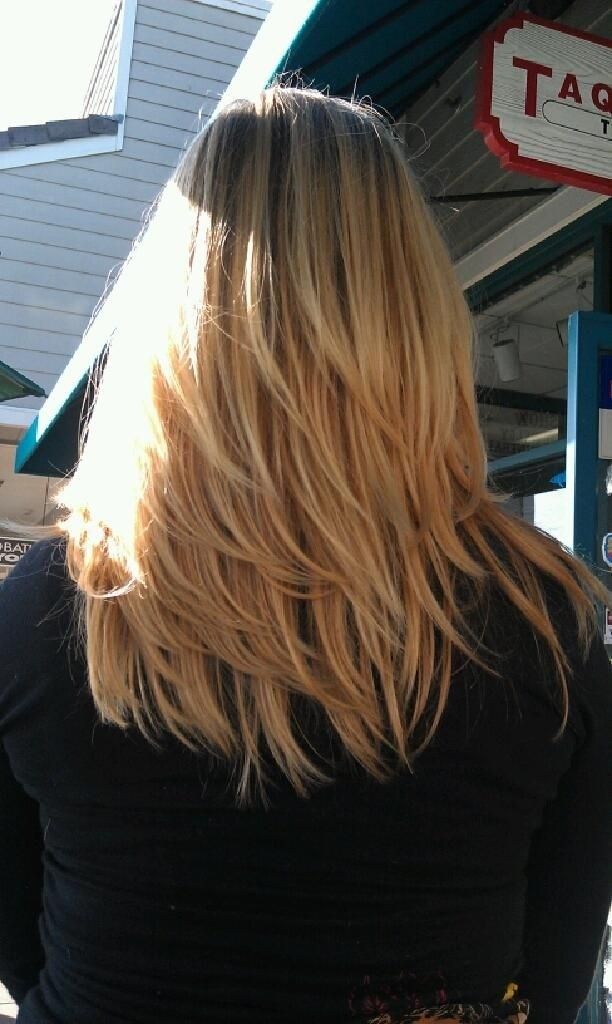 The long layered haircut will look wonderfully chic on soft blond tresses. The tipped-cut ends can help you to get rid of the boring thickness.
Simple Ponytail for Long Purple Hair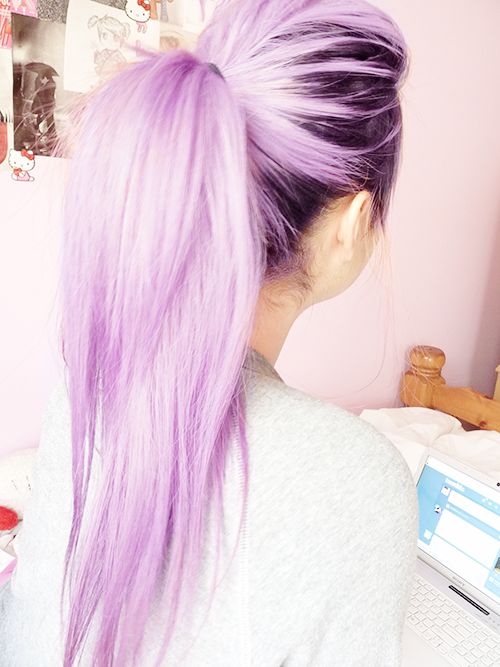 The beautiful lavender color looks really appealing on long straight hair. It can emphasize the very romantic sense for the whole style.
Short Bob Haircut for Brown Hair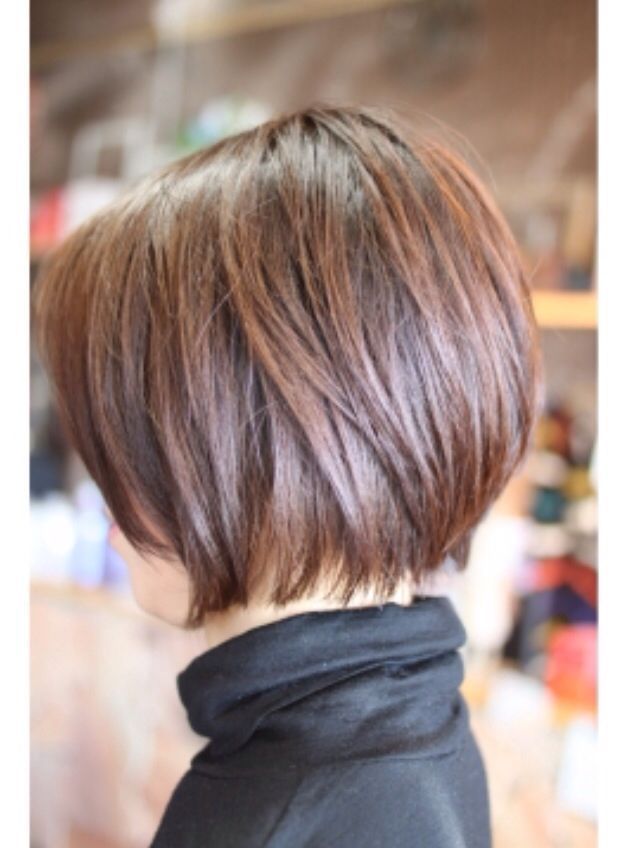 It will look perfect to have a cute short bob haircut this summer. Some blond highlights can be placed casually for added glamor factors.
Long Bob Haircut for Medium Straight Hair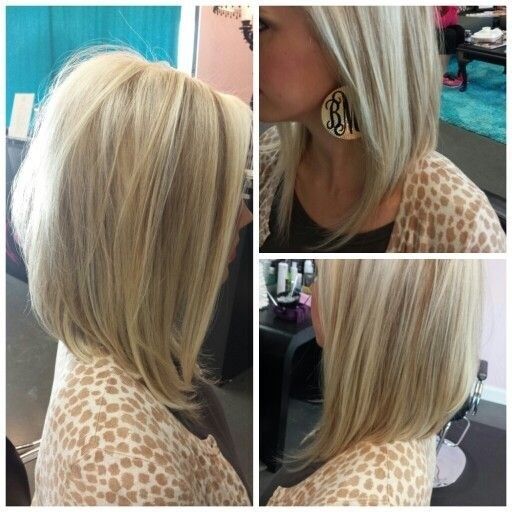 The long bob haircut will look very fabulous on straight blond hair. It is being a perfect choice to create a casual everyday hairstyle.
Blond Pixie Haircut for Short Hair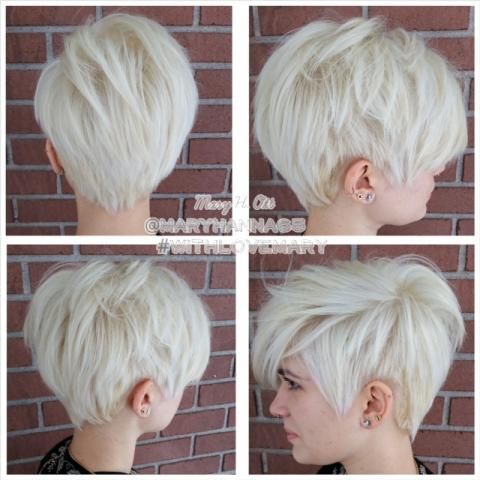 The short pixie haircut is still listed on the top trends for women this season. You can keep long side bangs to frame your face shape better.
Long Blonde Bob Haircut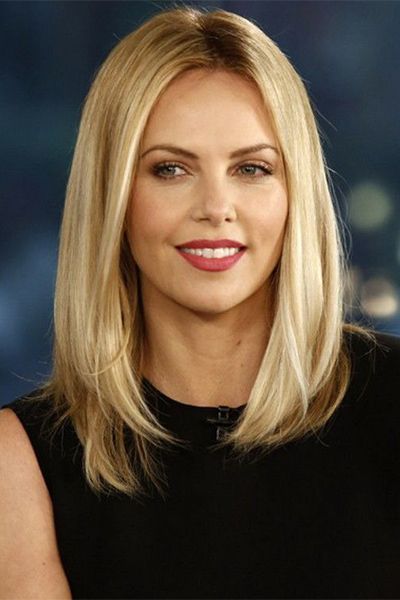 The long bob haircut looks extremely charming on blond straight hair. This hairstyle can work with or without bangs.
A-line Bob Haircut for Red Hair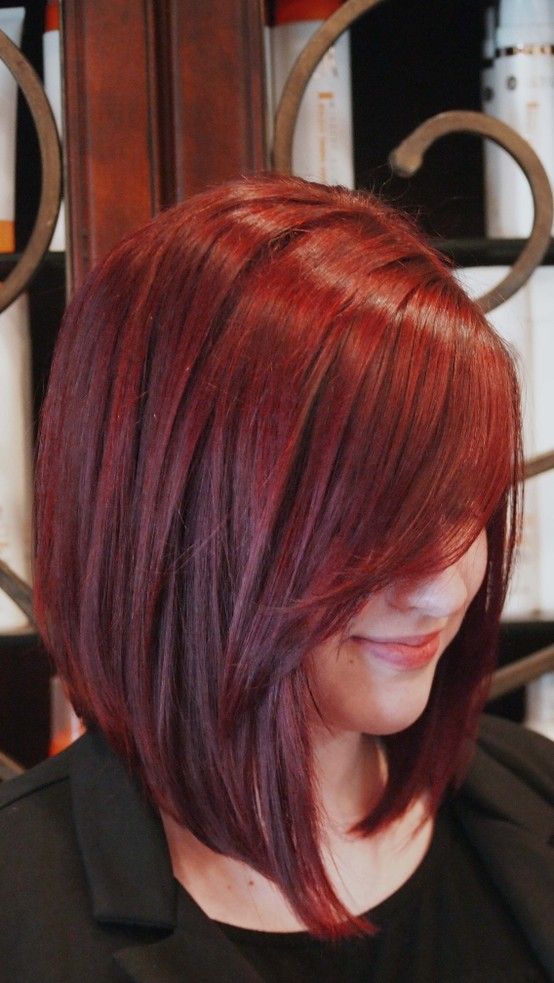 This long bob hairstyle looks quite impressive on the red colored hair. The front section is styled slightly angled to the forward.
Half-up Hairstyle with Braided Headband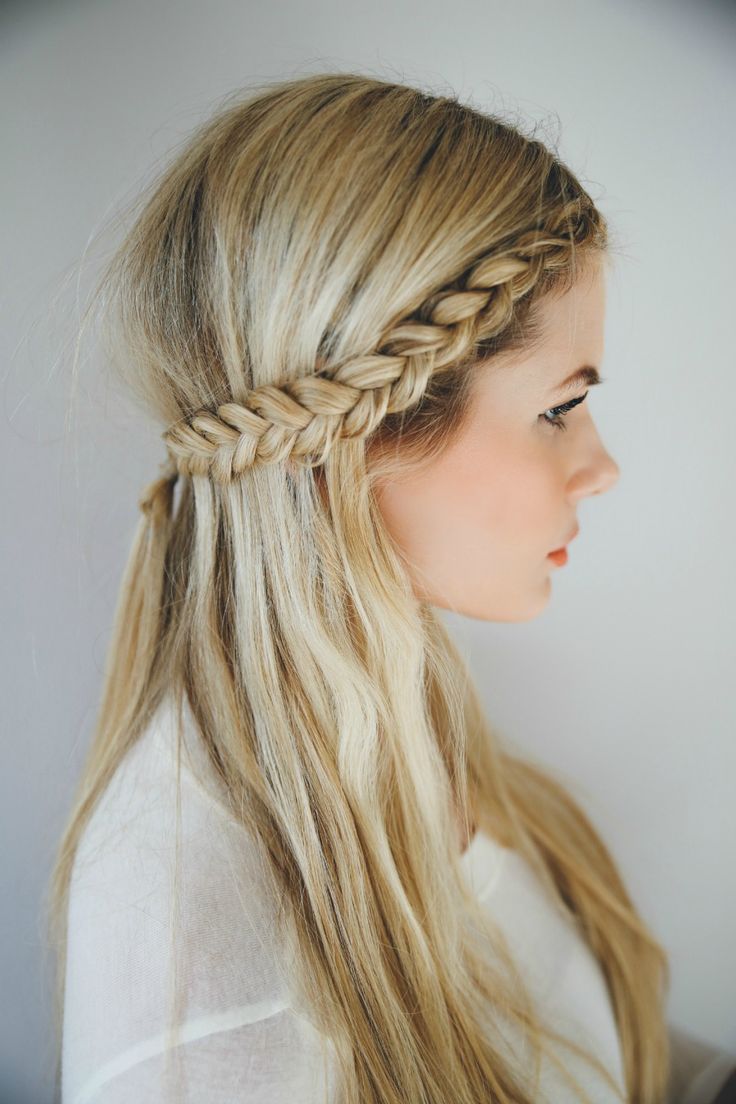 It looks quite excellent to create a half-up hairstyle with braid. The top section of hair is braided along the hairline and pinned up at the back.
French Fishtail Braid Ponytail Hairstyle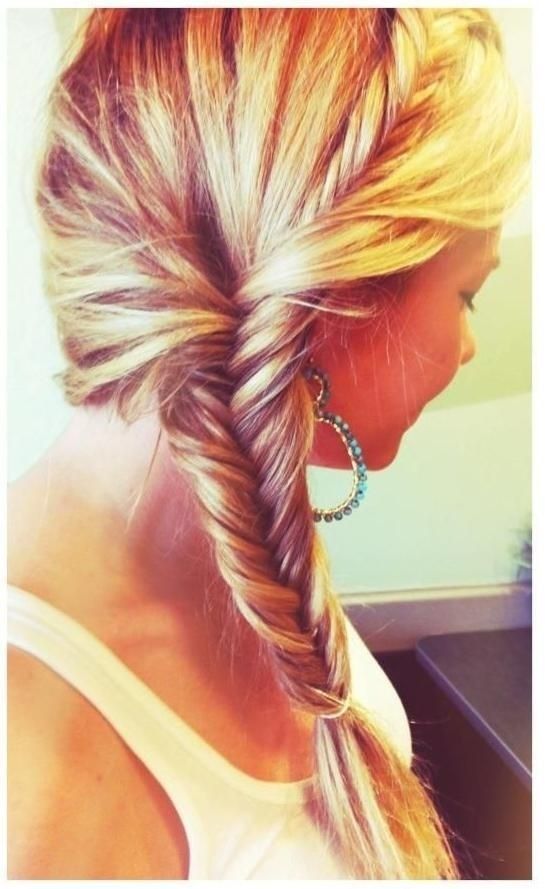 It looks interesting to make a side braid headband around the head. The fishtail braid ponytail shows very appealing with the magic ombre color pattern.
Easy Ponytail Hairstyle with Braid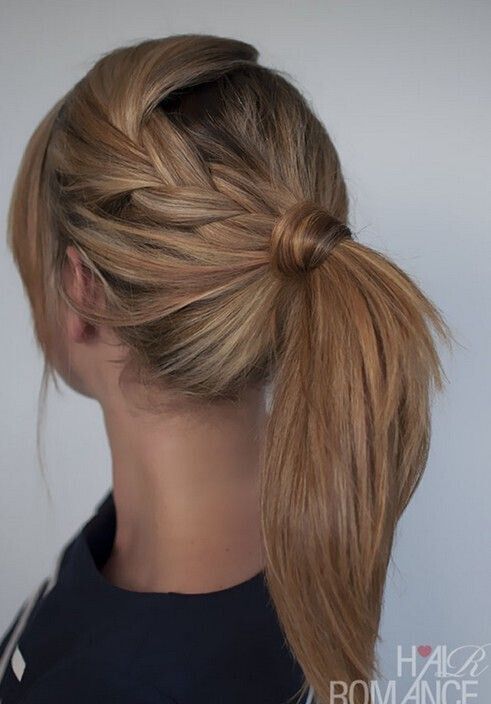 The simple ponytail will become full of interest and fun if added with braiding details. You can adjust the position depending on your own face structure.
Half-up Hairstyle for Long Straight Hair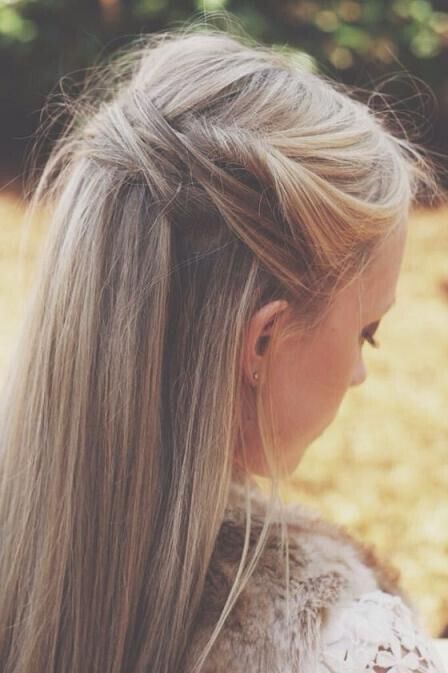 It looks fantastic to create a half-up hairdo with long straight hair. The front layers are twisted and pinned up over the crown.
Dutch Fishtail French Braid for Long Hair

The stylish side braid hairstyle will look very sweet and flattering for young girls. Leave some short layers falling down at the both sides of your face.
Blunt Bob Hairstyle with Blue Highlights
The hottest ombre technique brings a totally new look to the bob haircut. It is being a cool choice for those girls who want to make a statement with their hair.
Faux-hawk Hairstyle with French braid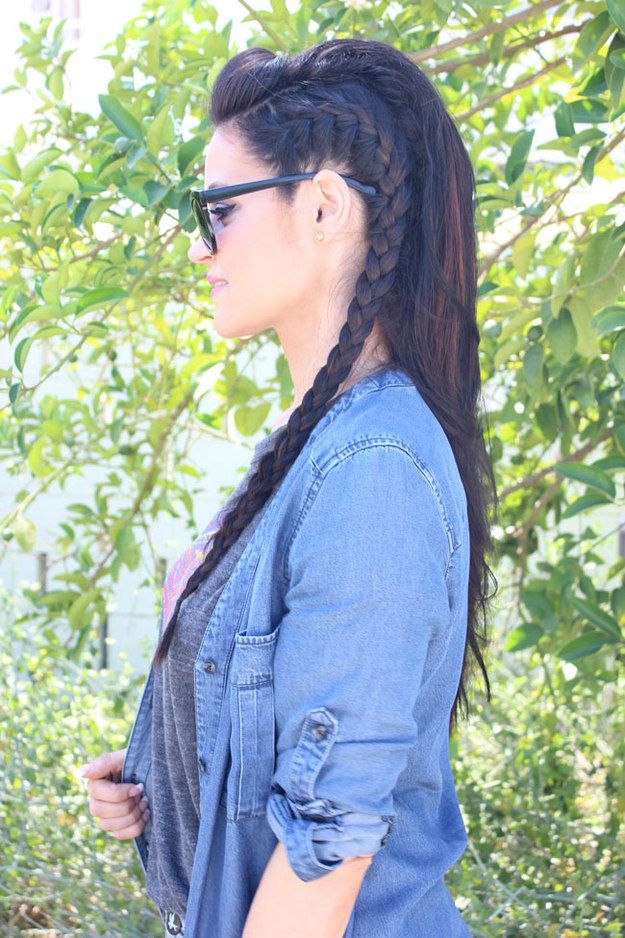 The cool fauxhawk hairstyle can be also created on the long hair. Backcomb the top hair for added height and glamor into your hair look.
Pretty Waterfall Braid for Long Hair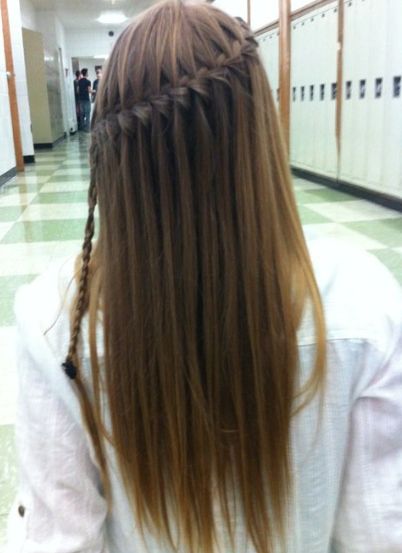 It is being a great idea to create a waterfall braid for long straight hair. This hairstyle still looks beautiful if made with waves or curls.
Dutch Fishtail Braid for Long Hair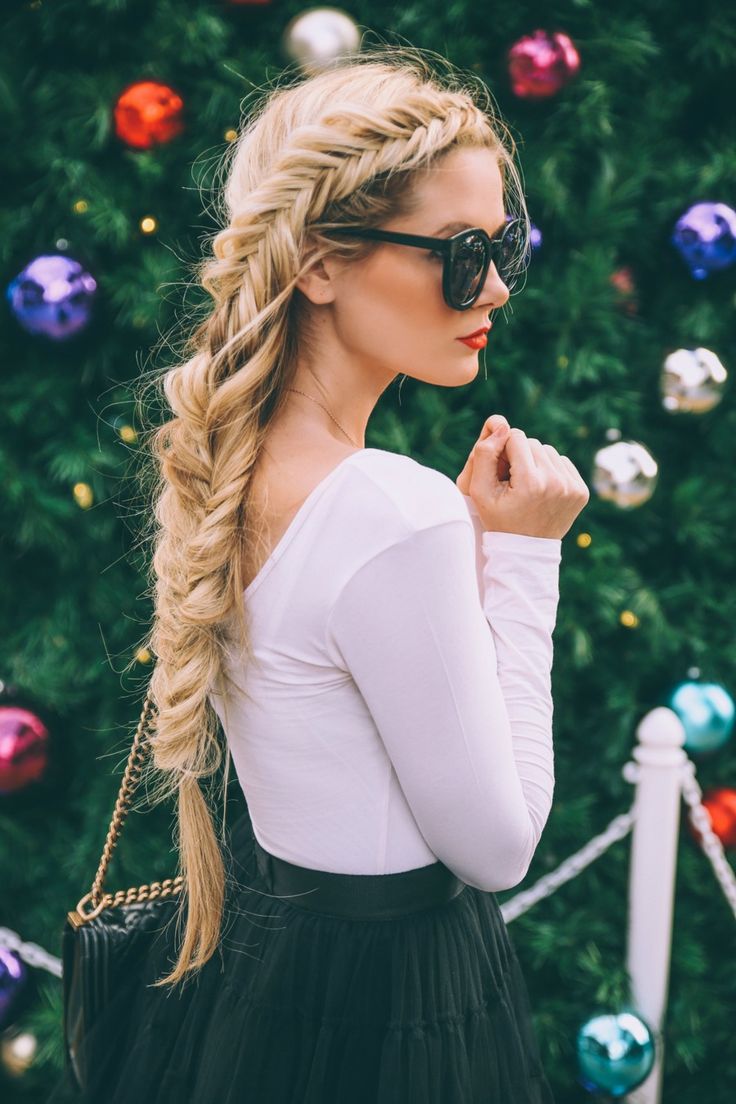 It looks absolutely stunning to make a messy fishtail braid with blond ombre hair. Tease a few strands loose for a natural-chic style.
You can find more (hairstyles for straight hair) on prettydesigns.com