4 Ingenious Braided Updos
Are you prepared to embrace the braid trend now? It seems that the braided hairstyles are back. Take a look at all kinds of beautiful braided up-dos this season and find yourself a brand new hairstyle for 2014!
Kate Bosworth's new hairstyle is really earth-breaking. She looks absolutely elegant and gorgeous in this ingenious braided up-do hair.
If you want to wear this hairstyle too, just braid your long hair into a French braid, then split into two symmetrical braids and wrap it around your crown. At last, adjust their positions at the top of your head and pin them up. This special hairstyle will make you look fabulous and glowing too.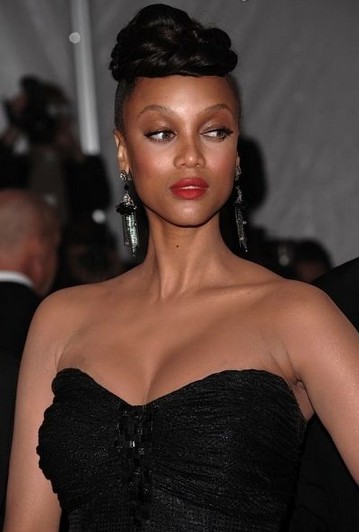 This is maybe the easiest braided up-do ever. You can just make a top ponytail and then get into a traditional British braid. The secret of making this simple up-do look beautiful is to find the right place at your crown. Thus, it can give a good proportion to your whole silhouette. And obviously, it differs as different people own different face shapes and features.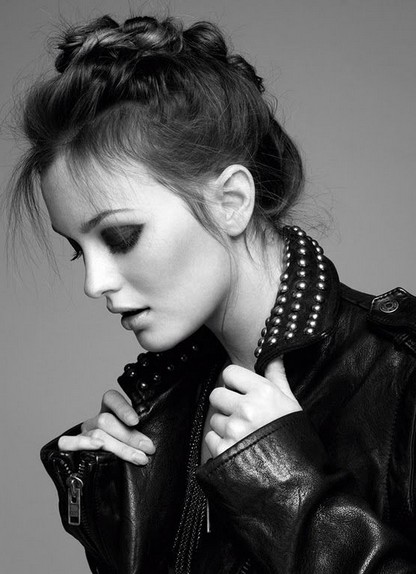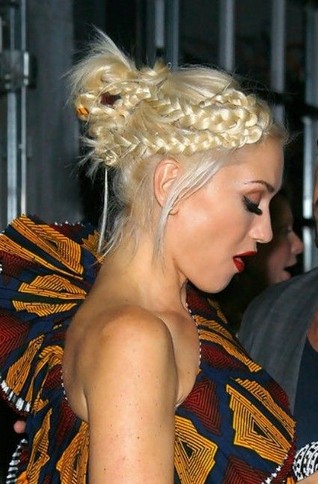 These two braided hairstyles give an edgy-chic look. They flatter girls with strong personalities most by creating an outstanding effect. They are not hard to make too. You can achieve this look only by a few simple steps.
At last, do not forget to pair the stylish hairstyle with cool make-up and outfits. The braid detailing will highlight your special flair and make you the center of attention in any party or evening.