A Collection of 5 Goddess Hairstyles for Long Hair
There is no ugly woman in the world, only lazy woman. Everyone enjoys being admired instead of admiring others. Don't you want to make yourself more attractive? Don't you want to be a goddess as shining as all the Hollywood Stars? Here are some goddess-hairstyles which play an important role to improve you charm. Take a look at them, it's easy to becharm yourself with those great hairstyles.
Simplicity with a Twist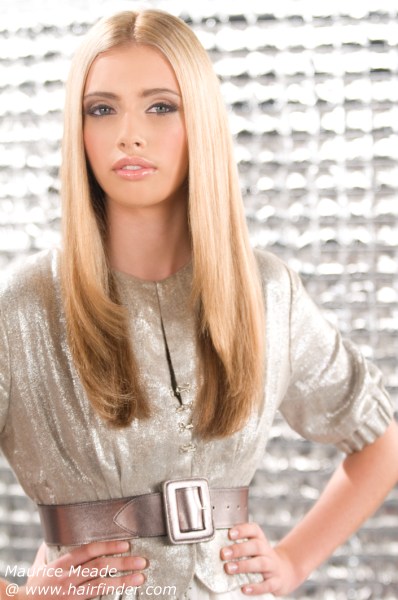 One of the easiest ways to get a marvelous attraction is to get a simple yet unique hairstyle. With an easygoing simplicity, you tend to get good impressions readily. This center-parted long hair frames the face in such a great way with the pretty blonde locks falling down smoothly and the lower part in darker tone subtly twisted inward so that the straight hair will not be that dull. This hairstyle is easy to maintain as well. Go for it if you like simplicity and pursuit an understated fashion.
Soft Side Braid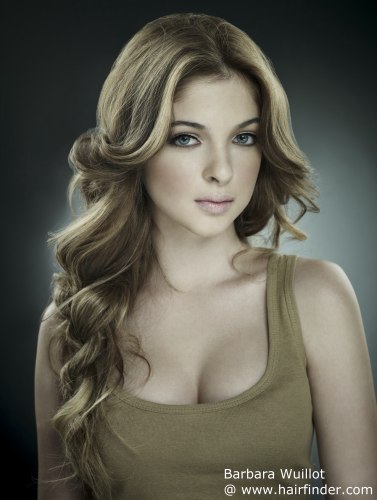 Women with long hair always have more options to do their hairstyles than those with short hair. A terrific choice is this soft side braid. To avoid the side braid looking country, the braids must be brushed and tousled loosely with a lot of natural soft curves throughout the head. Locks around the forehead are parted in the middle and beautifully curled out. The strands are thick around the rope and become a thinner twisted twine at the end. Keep it in mind that loose braids in curves are crucial to make this faddish fairy hairstyle.
Winged Fringes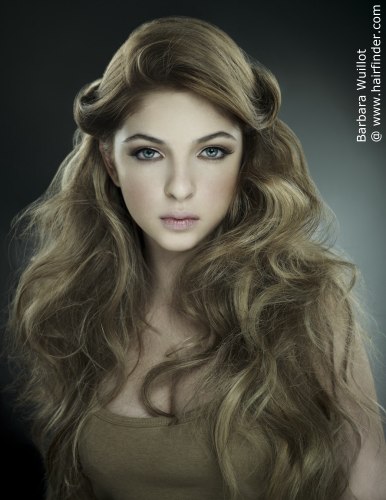 This gorgeous hairstyle is rather worthy of the name-Goddess. With the frontal strands on the crown draping carefully to the back like a pair of lovely wings, the pretty face finally appears to the world just like a mysterious angel newly reveals her gauzy veil. The fairy effect comes to a magic extreme with the voluminous curls, which are fluffed up and teased gently, hanging over the shoulder and falling down from both sides. The strong contrast between the neat top and the shaggy length makes this hairstyle fairly outstanding.
Natural Long Hairstyles with Slight Curves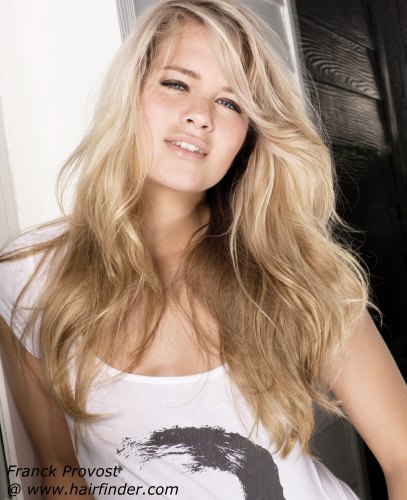 It's a ridiculous thought that the logo of goddess only belongs to those well-dressed up beauties. You can be a spotlight with a simple hairstyle as well. This naturally curled long hair is parted from one side and sweeps casually to the other side. The baby blond hair on top seems to be kissed gently by the sun while compared with the platinum blond on the mid-length and ends. The locks are casually tousled and fluffed out for a natural yet sassy look. Try to use the combination of different colors and curves in order to get an ideal appearance.
Winged Seduction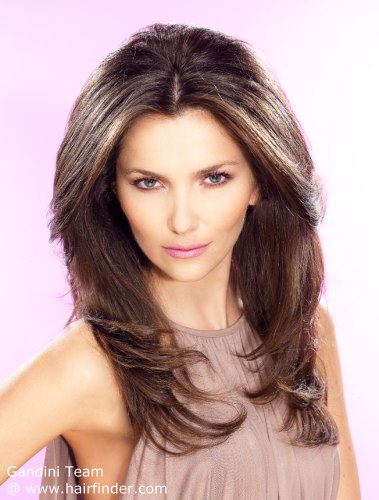 This face-framing hairstyle strengthens your mental aura with the powerful distribution of locks. Layers on top are fluffy and draped back softly. The tapered mid-length has been styled inward with layered curly ends. All locks are finally blown outward with the similar shape of a capital V. Show off your queenly temperament with this winged hairstyle which reflects independence and the feminine seduction of a mature woman.