20 Best Hairstyles for Red Hair 2024
The red hair is showy and super chic for women. Yet, the bold and bright color need your care so that it won't look so strange on your hair. If you have dyed your hair into red, you should really pick out the best hairstyle for your striking hair. Only proper hairstyles can spice up your red hair and make it classic. Otherwise, others will be scared by your weird locks.
Because the red hair is already a powerful statement, you should keep your hairstyles simple and decent so that you won't be regarded as a freak woman. In today's post, we show you some really wonderful hairstyles which will make your red hair breathtakingly gorgeous and upgrade you style effortlessly. Here are the suggestions. They are indeed helpful and useful. Keep reading and you will find the one you want!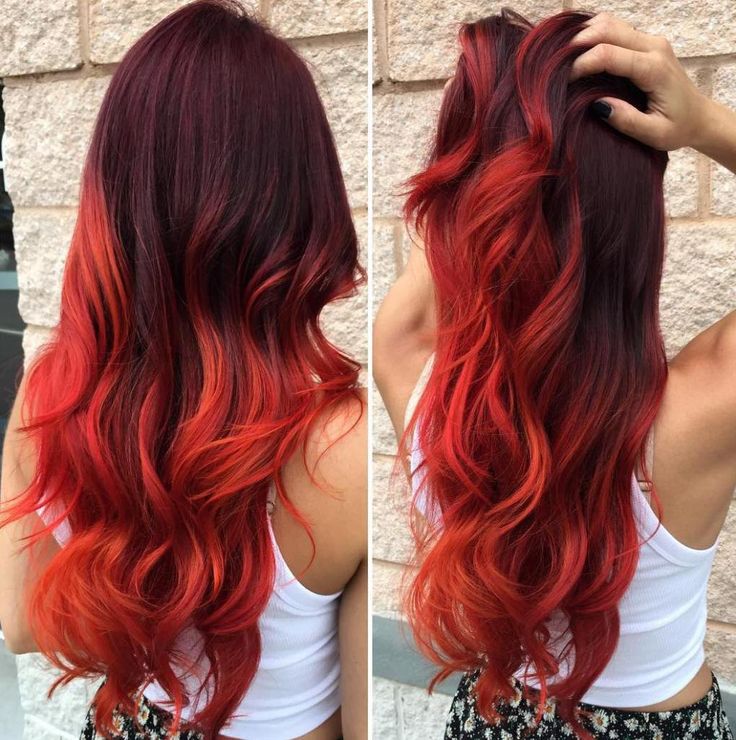 Best Hairstyles for Red Hair : Puffy Waves with Blunt Bangs
You will never go wrong with this hairstyle. It make you adorable yet the red hue make this classic hairstyle glow. Besides, it's perfect to frame your round face and cover the broad forehead.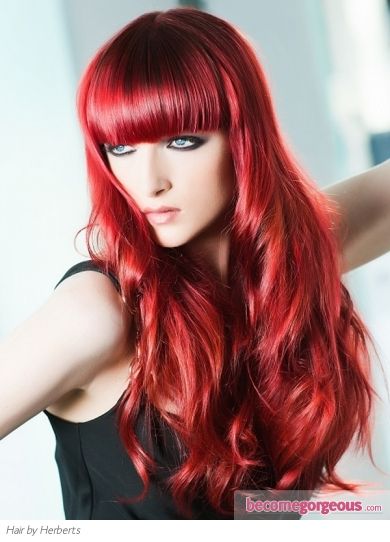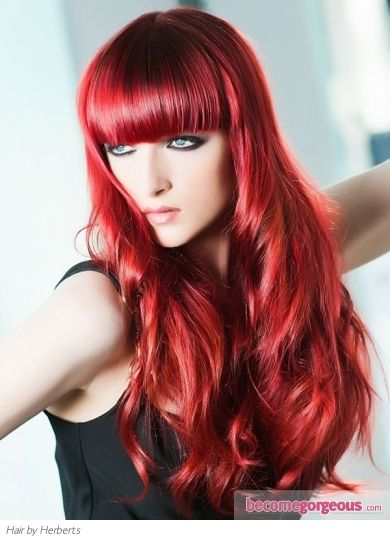 Best Hairstyles for Red Hair: Fluffy Straight Tresses
Try this side-swept hairstyle, for it will make your red hair look textured and sexy. You can also apply the red lip make up, which will show your considerate attention to the details. You are so perfect.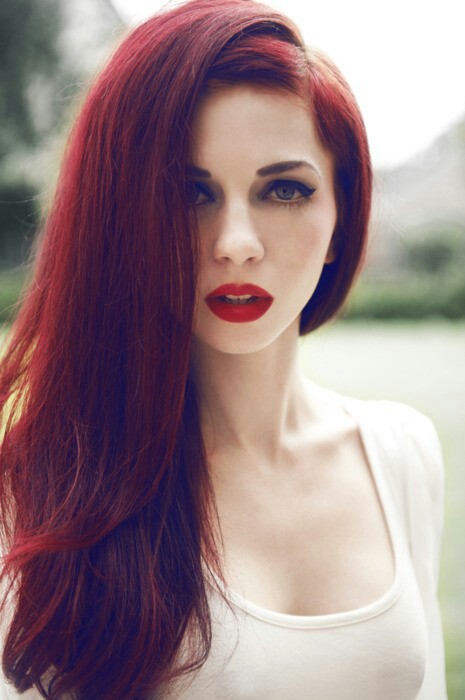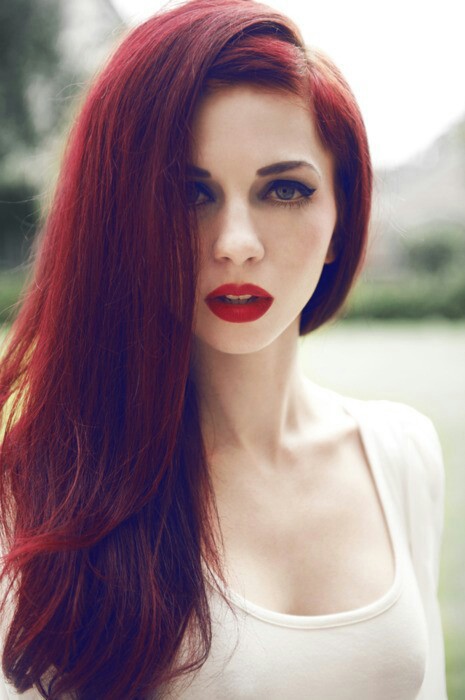 Best Hairstyles for Red Hair: Soft Layers
For students or women who like natural styles, you can just opt for a layered haircut. The red color will make you so different with no redundant modifications. This understated beauty is really brisk for the audience.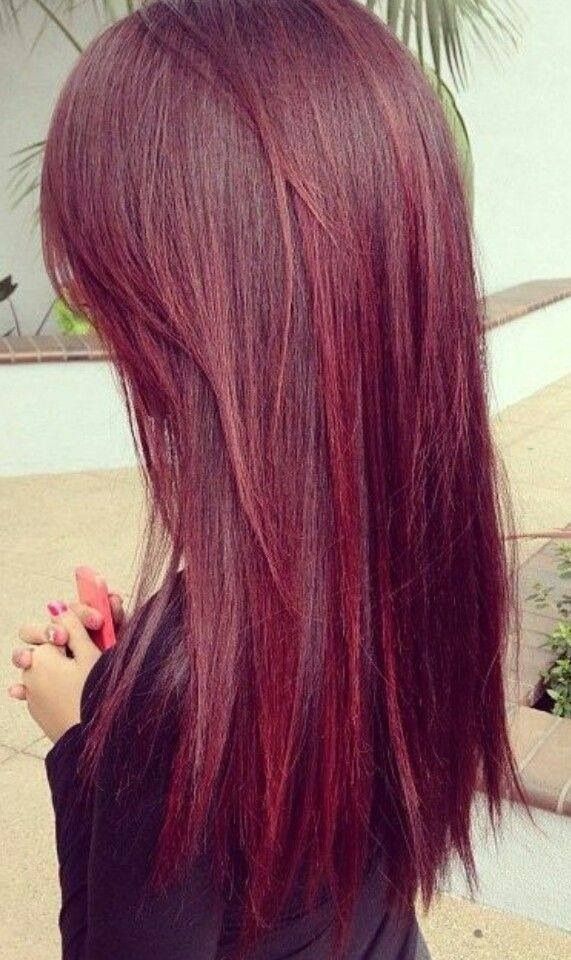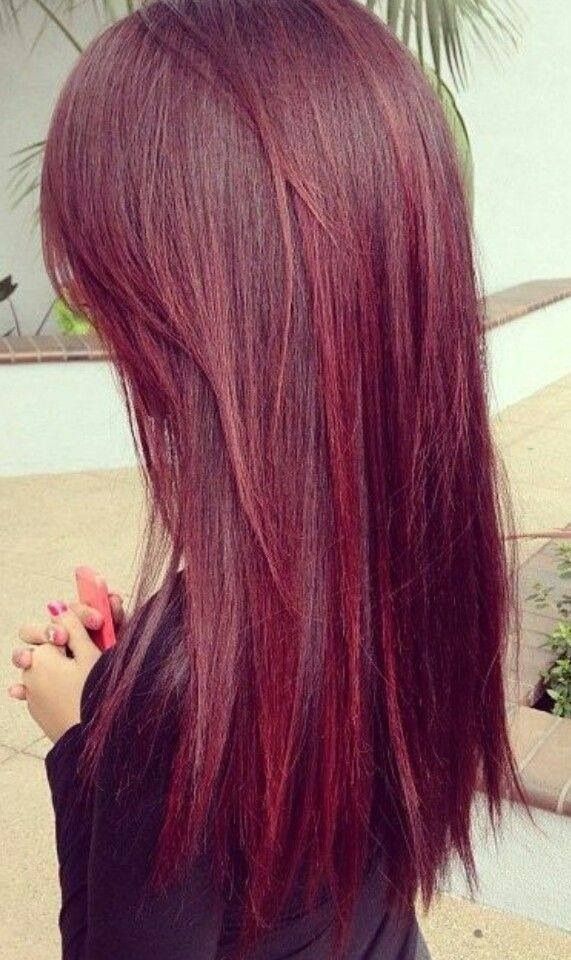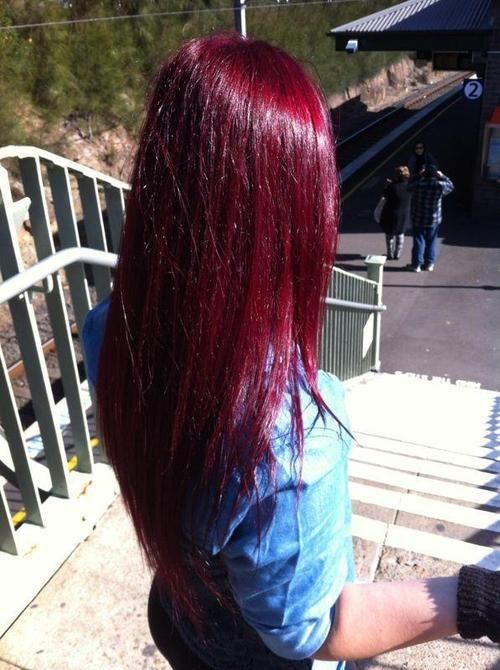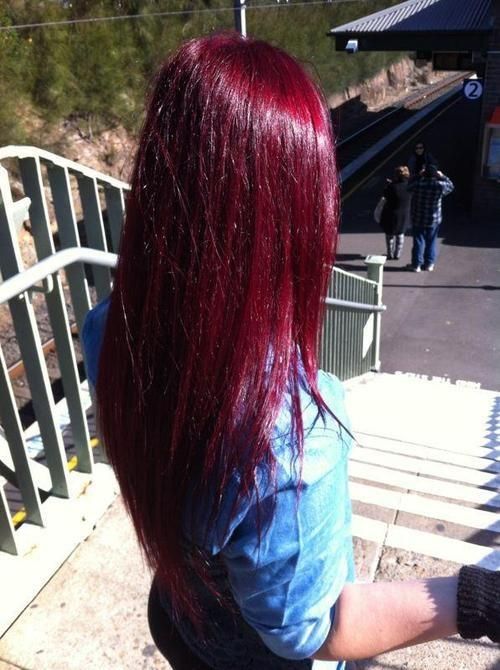 Best Hairstyles for Red Hair: Loose Hair Knot
Younger women can rock a loose hair knot with your red hair. That is so cool and you must be a head-turner wherever you go.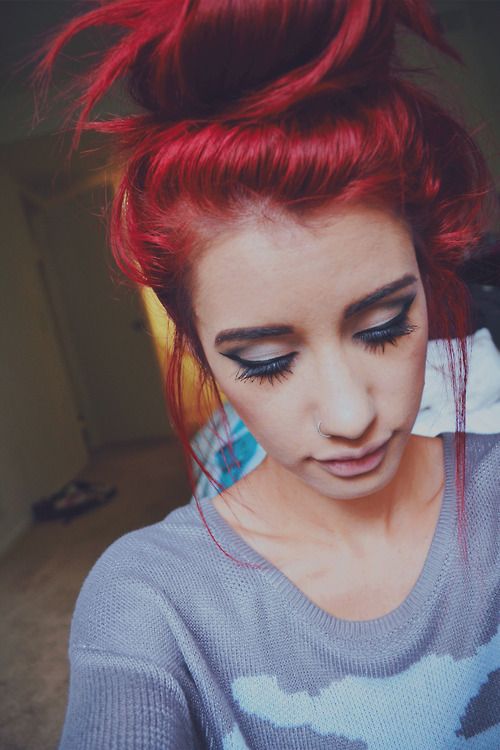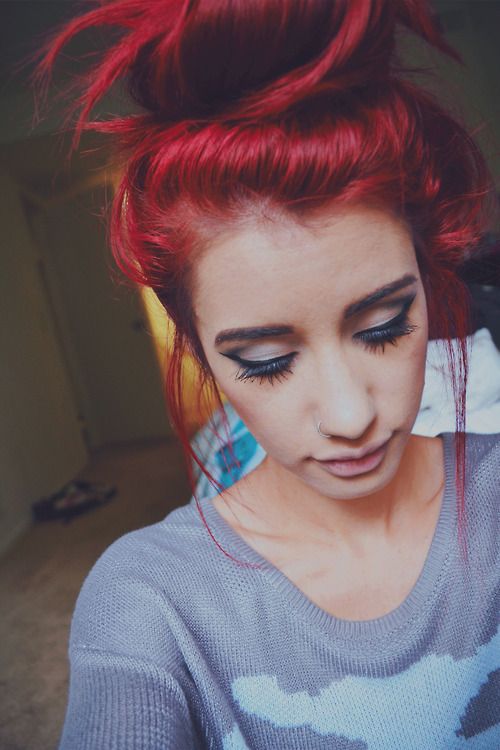 Best Hairstyles for Red Hair: Delicate Half-up Half-down
Red hair is not only cute and chic, it can also be elegant as you choose the right hairstyle. Secure a small strand of hair on your crown and add romantic waves to the lower section. Then, you can get this graceful hairdo. It's great for any occasion, especially for work and dating.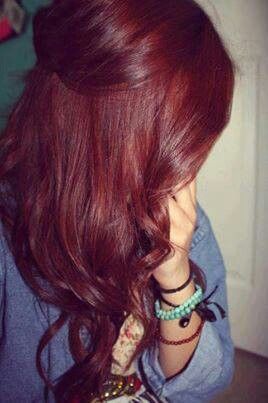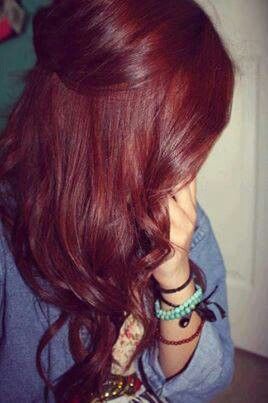 Best Hairstyles for Red Hair: Medium Curls
Medium curls make women sophisticated. Women with round faces can go for a pretty look with this center-parted curly hairstyle. It will make your red hair classy and highly fashionable. This hairstyle is gorgeous for a marvelous mature look.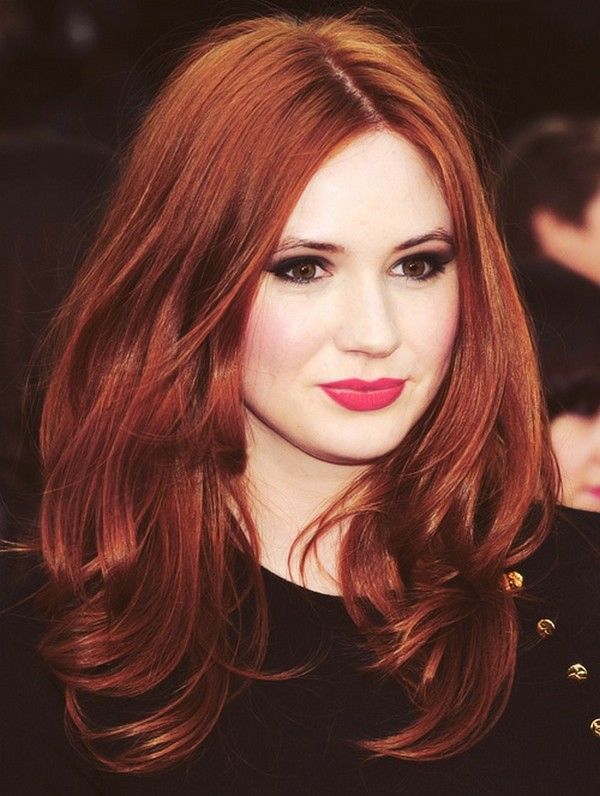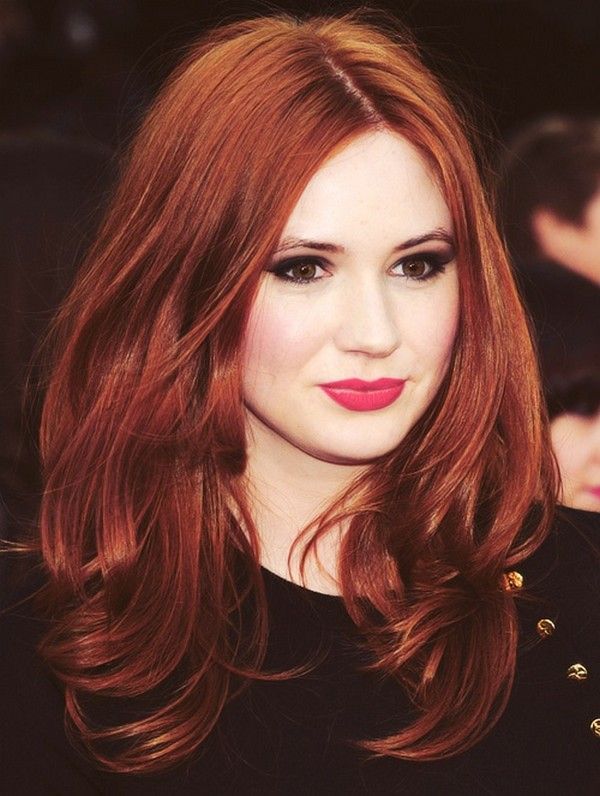 Best Hairstyles for Red Hair: Curls Outwards
Go for a Hollywood Star's look with these glossy big waves. Curling the curls outward will make your look more stylish and curling inward will it cute.  When out curled waves meet the strawberry red, its fashion taste is really beyond any words. Rock this hairstyle and you will be the center of attention on any occasion.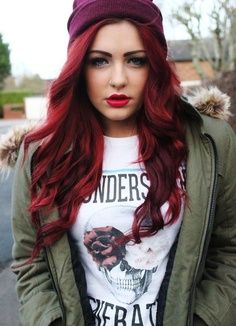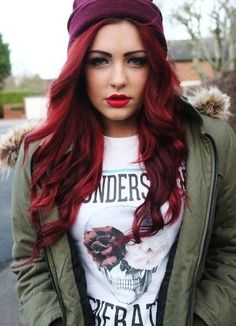 Best Hairstyles for Red Hair: Side-parted Curls with Headbands
Still the big waves, yet you can make your red hair adorable by wearing a cute headband. You can also take it off , and then you will be a capable and independent woman.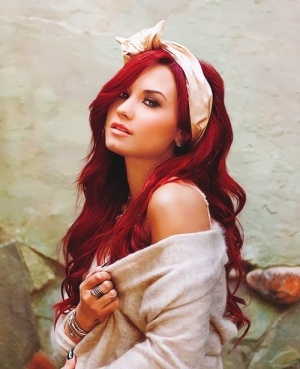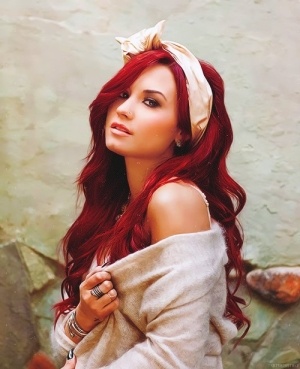 Best Hairstyles for Red Hair: Voluminous Curls
The most classic hairstyle will always awesome on any hues. Whether you wear it on work or for a party, you will never be wrong.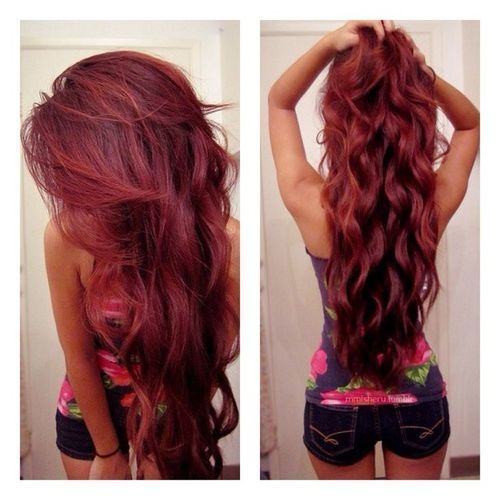 Best Hairstyles for Red Hair: Side-swept Bangs
Side-swept bangs will make you look more feminine and it's ideal for women with round face shapes.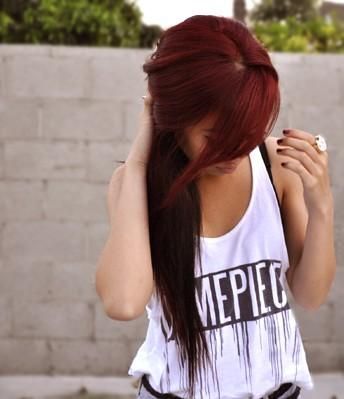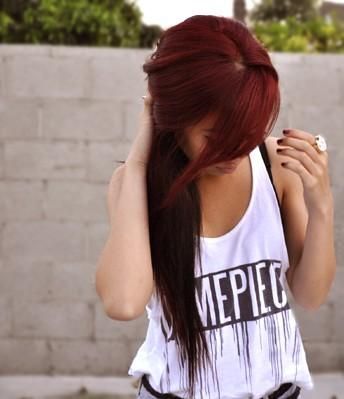 Best Hairstyles for Red Hair: Subtle Waves
If you think the straight hair is too ordinary and the voluminous are too over-acted, then try this one. The side-parted hairstyle add feminine touch to you look and the subtle waves are exactly what make this look unique and amazing.