23 Easy Healthy Shrimp Recipes
Easy, versatile, and quick to cook, shrimp is a high-protein, low-calorie alternative to other meats and fish. Enjoy these easy delicious healthy shrimp recipes, plus cooking tips, fun facts, and everything you never knew about shrimp.
Shrimp Fried Rice

Garlic Parmesan Roasted Shrimp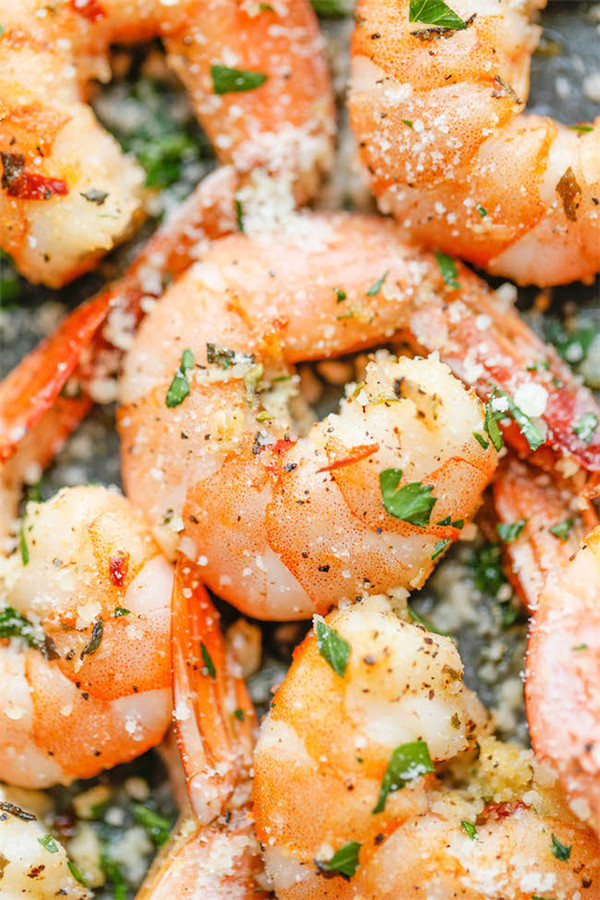 The easiest roasted shrimp cocktail ever made with just 5 min prep. Yes, it's just that easy! Get the recipe.
A Sparkling Finish: Firecracker Shrimp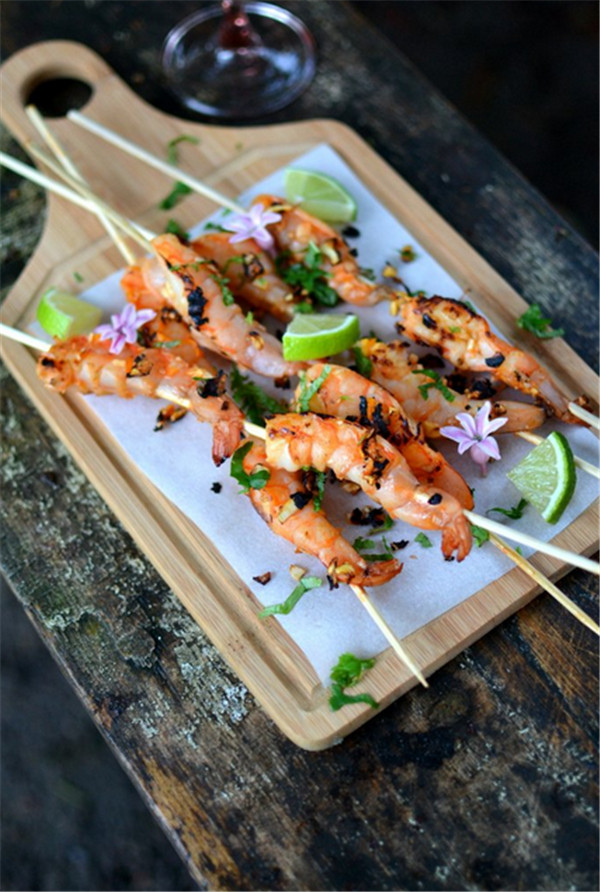 Combine all ingredients in a large Ziploc bag, then add shrimp and marinate for 20 minutes to 2 hours.
Skewer shrimp and grill until opaque and brown, with black bits. Serve hot and have lots of cold drinks handy. Get the recipe here.
Maryland-Style Grilled Shrimp and Corn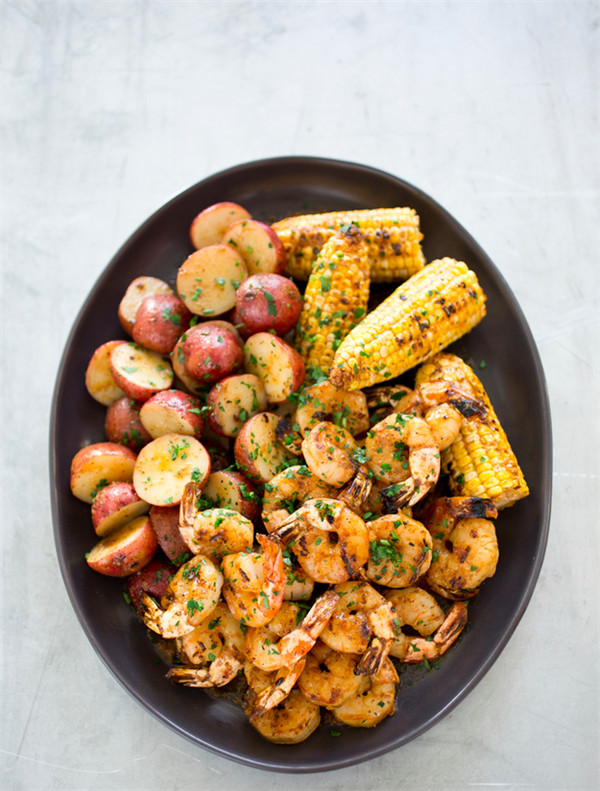 We prefer to use extralarge shrimp (21 to 25 per pound) for this recipe; if your shrimp are smaller or larger, they will have slightly different cooking times. We prefer potatoes no larger than 2 inches in length here to ensure that they cook evenly. You will need four 12-inch metal skewers for this recipe. You can get the recipe here.
Skinny Shrimp Alfredo Pasta Bake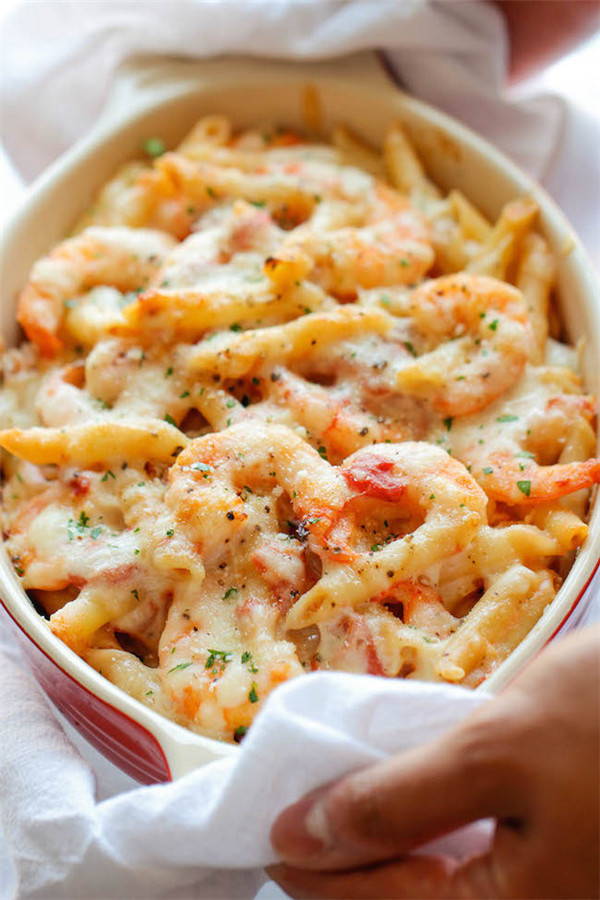 An unbelievably cheesy, creamy lightened-up pasta bake that you can easily make ahead of time. Just pop it right in the oven before serving!
Shrimp & Pesto Pizza with Goat Cheese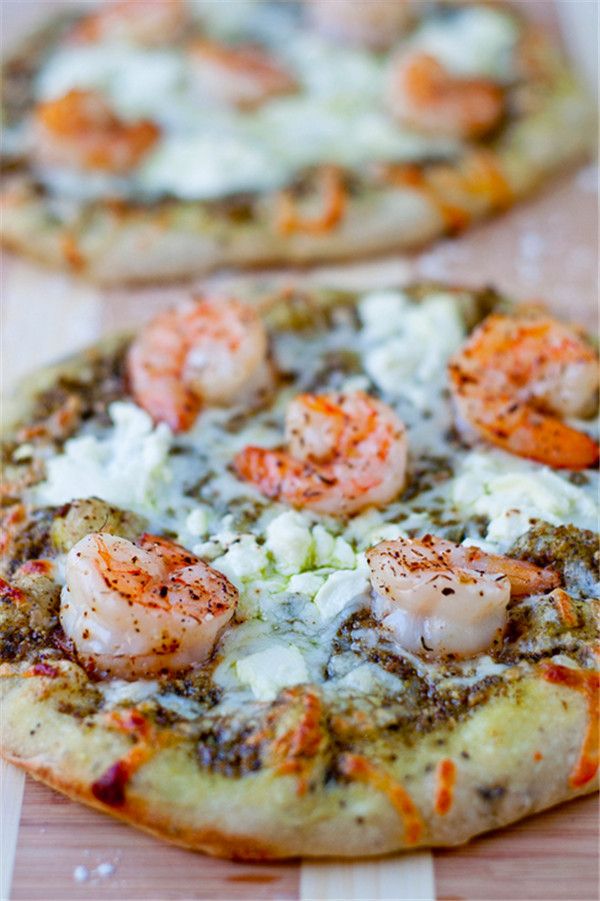 Dear pizza: Where you lead I will follow. Get the recipe.
Garlic Butter Tomato Shrimp Linguine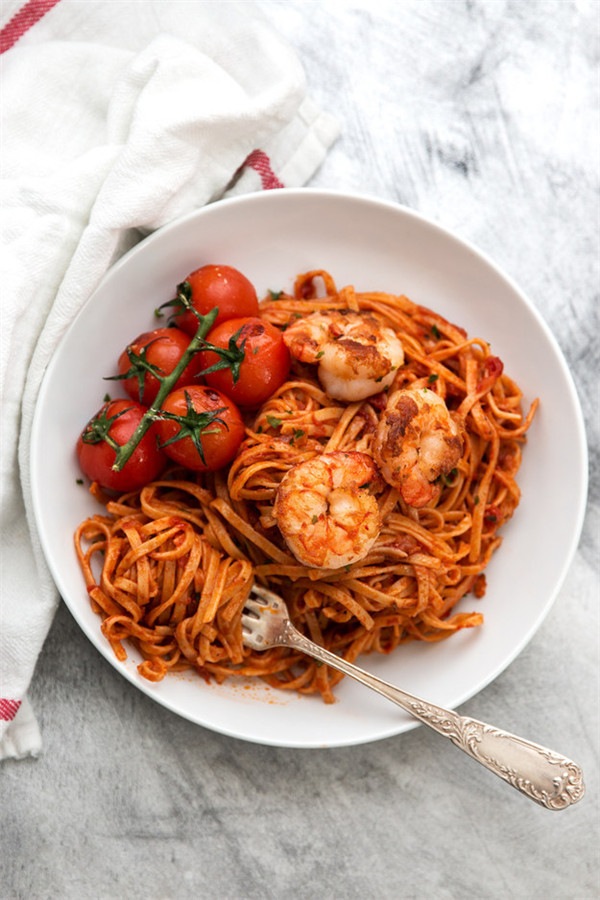 Delicious Garlic Butter Tomato Shrimp Linguine made with sautéed garlic, lots of tomatoes and buttery shrimp. A simple but stunning pasta dish!
Shrimp Recipe : Crispy Coconut Shrimp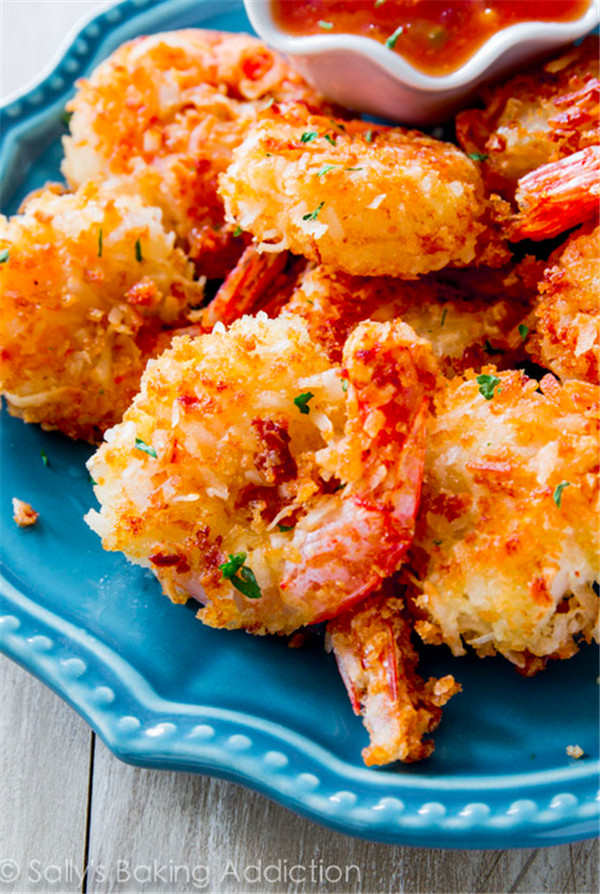 This is the best coconut shrimp recipe I've tried and you won't believe how easy it is! Coconut shrimp makes a fabulous finger food for a party, but can be prepared as a quick dinner too. We had it with a simple green salad topped with sesame ginger dressing, a few crushed peanuts, and edamame. And wine. Always wine. You can get the recipe here.
Shrimp Recipe : Spicy New Orleans-Inspired Shrimp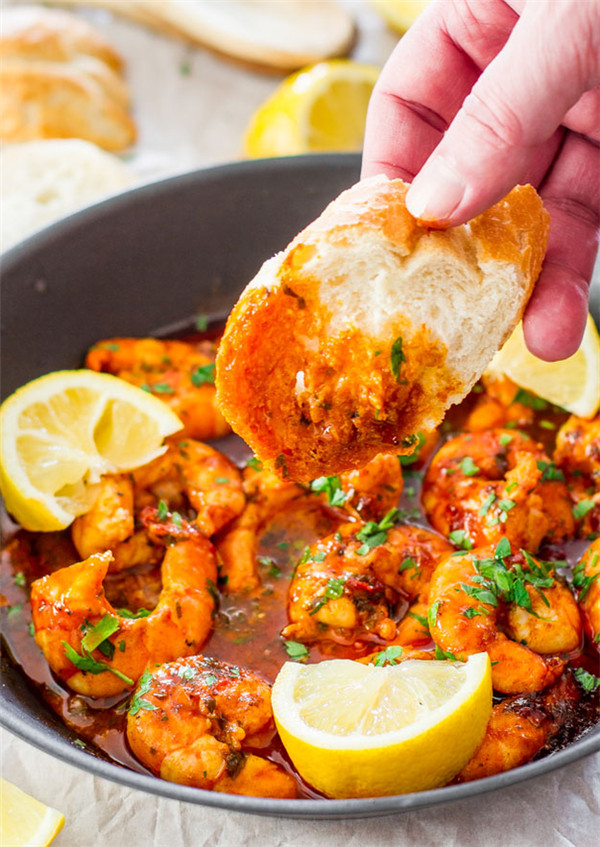 Spicy New Orleans Shrimp – hot, spicy, decadent and super delicious New Orleans style shrimp! You can get this delicious food here: jocooks.com
Easy Cilantro Lime Shrimp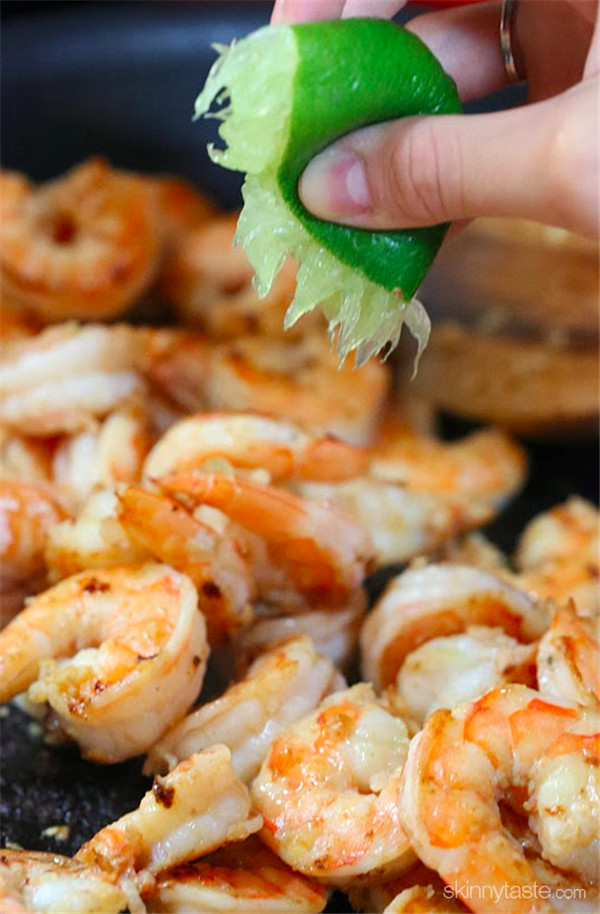 There are two types of people in this world: People who love cilantro, and people who are wrong. Get the recipe.
Shrimp Taco Bites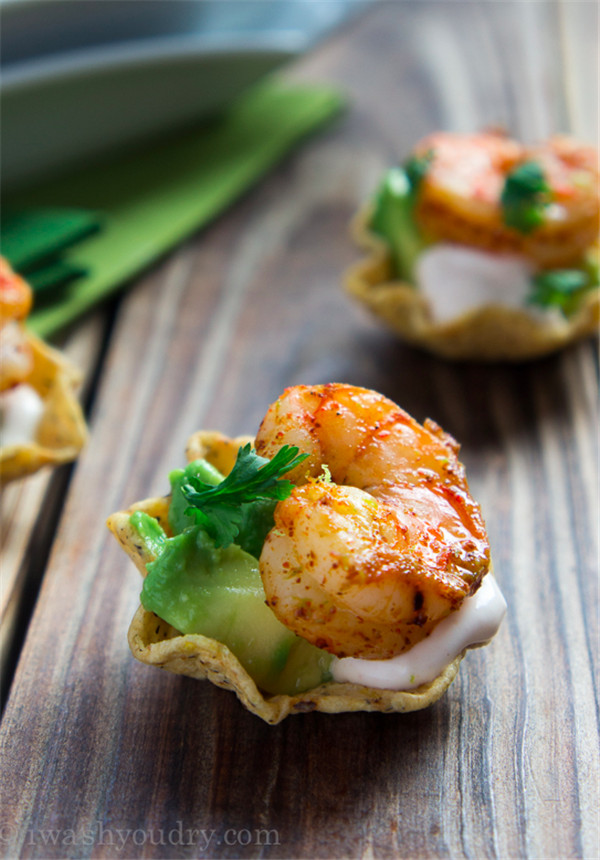 You're going to fall head over heels in love with these quick and easy Shrimp Taco Bites! They're super addictive and the perfect finger food appetizer for any gathering! Like say… for Super Bowl Sunday?? Get the instructions here.
Recipe: Southern-Style Pickled Shrimp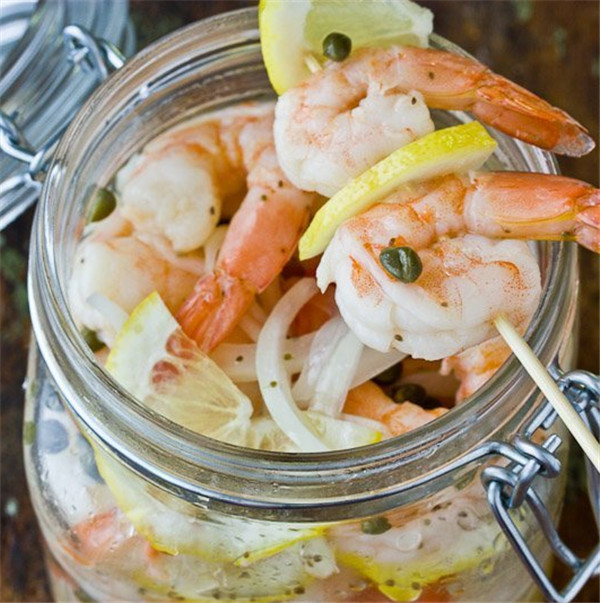 Fresh Corn Chowder with Barbecue Shrimp
One-Pan Shrimp with Garlic and Parsley Butter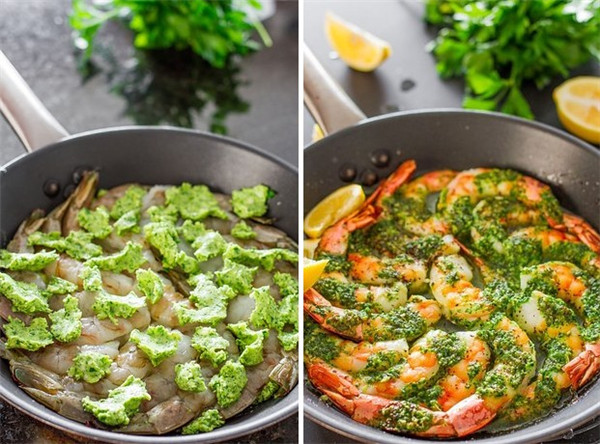 Garlic and Parsley Butter Shrimp – gorgeous jumbo shrimp slathered in an exquisite garlic and parsley butter and baked to perfection. Get the recipe.
Shrimp Scampi Zoodles for Two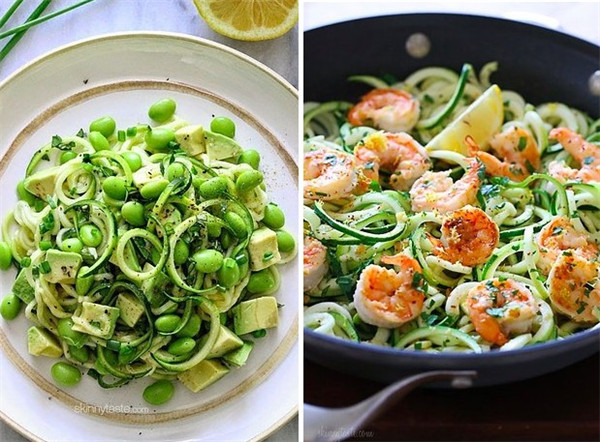 Shrimp with lemon, lemon zest and garlic over zucchini noodles – this dish is EASY low-carb, gluten-free, paleo-friendly, very satisfying and took less than 20 minutes to make, start to finish and it was DELICIOUS! Get the recipe.
Shrimp Burgers with Chipotle Cream and Peach Salsa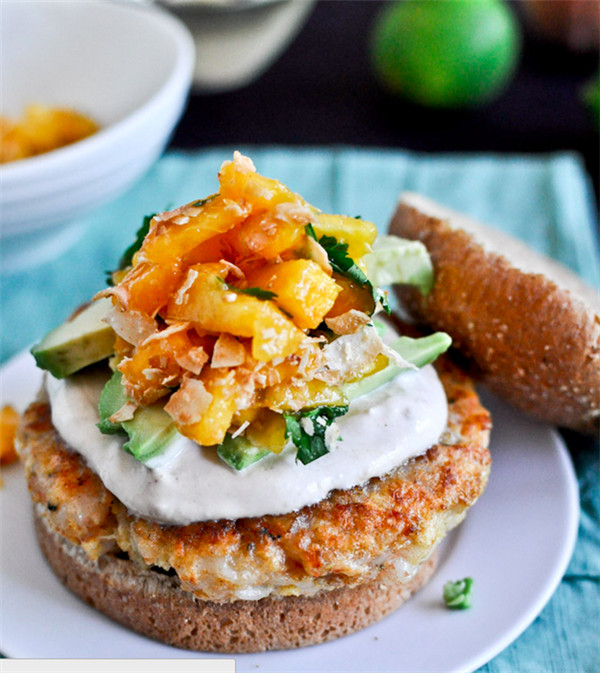 You can Get the recipe here.
Delicious Shrimp Pasta with Creamy Bisque Sauce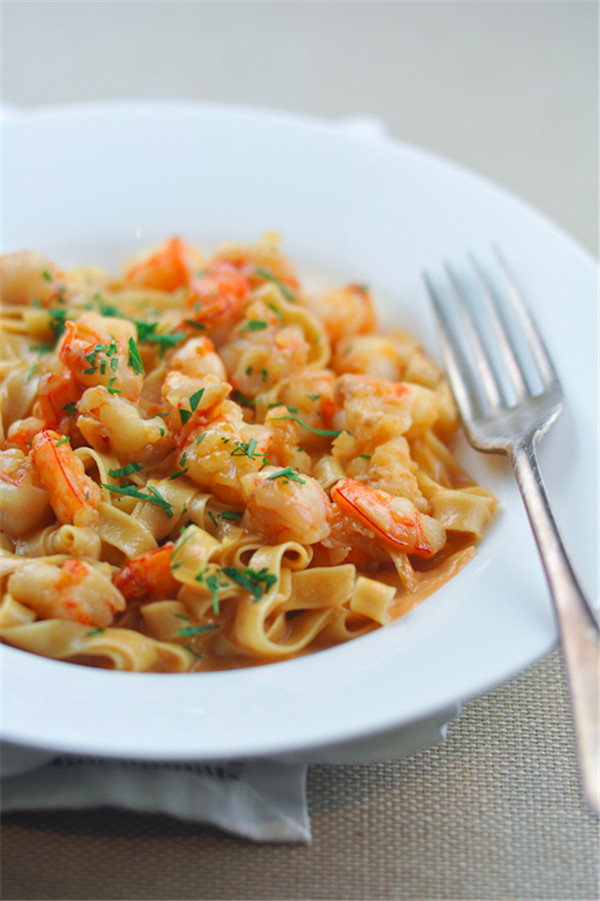 This has become a new family fav!! I can't find prawns with heads so I add about 1 1/2 teaspoons of fish sauce and it brings out the flavor nicely. I also cook the prawns in the cream at the very end instead of a separate pan. Get the recipe here.
Asparagus-Spinach Pesto Pasta with Blackened Shrimp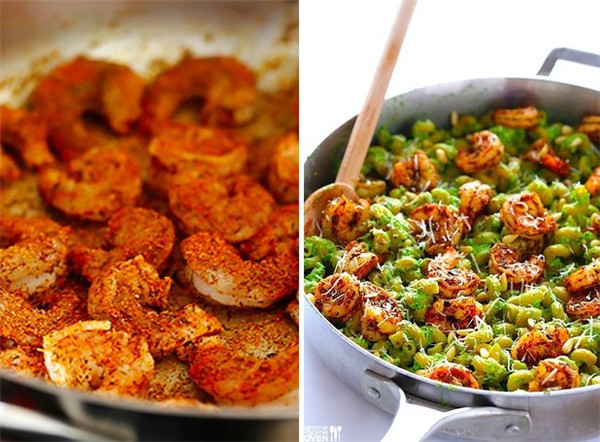 This asparagus-spinach pesto pasta is topped with simple blackened shrimp, and is my total kind of comfort food. Get the recipe.
Bacon-Wrapped Shrimp with Pineapple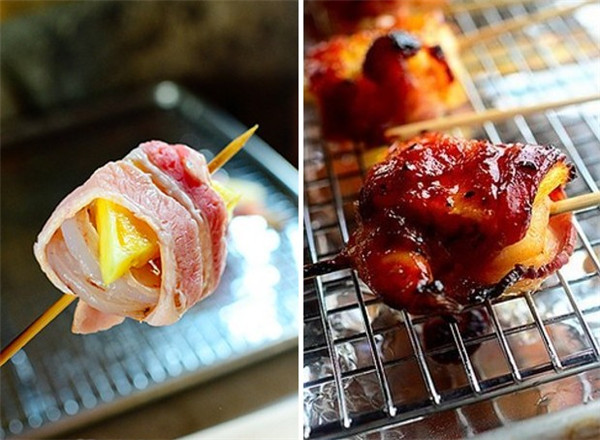 These are perfect for any Christmas or New Year's (or any other) cocktail party, and these disappear almost instantly. Get the recipe.
Spicy Firecracker Shrimp

Crispy on the outside, full of flavor and succulent and juicy on the inside….these Spicy Firecracker Shrimp would make a very sophisticated and elegant party appetizer. Get the step-by-step directions here.
Spicy Jambalaya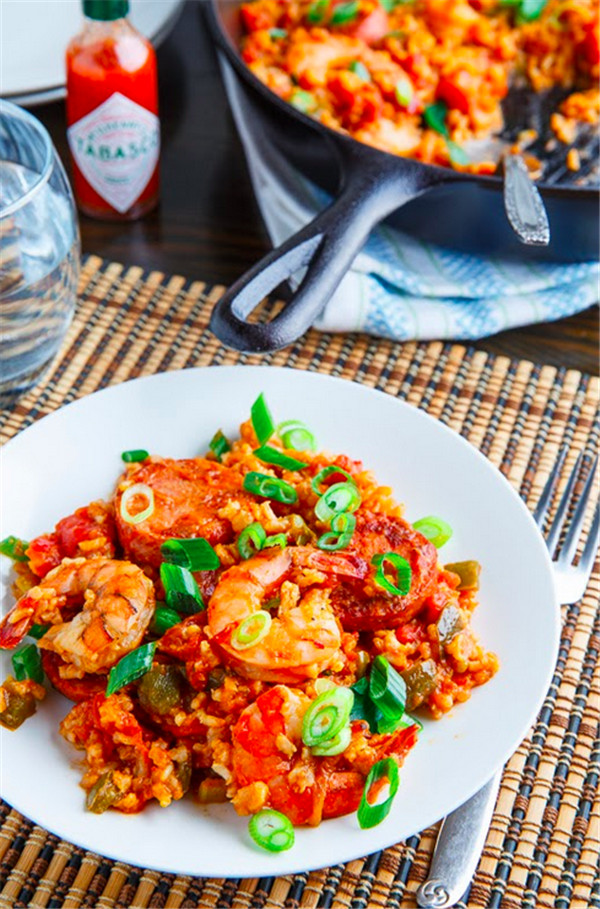 A tasty Louisiana rice dish with andouille sausage and shrimp. Get the recipe here.
Garlic Butter Shrimp and Quinoa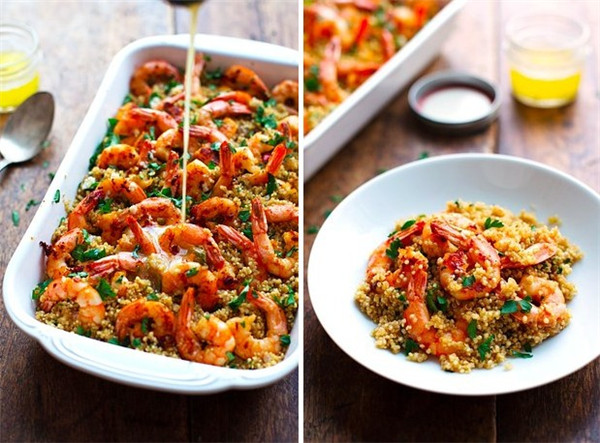 This shrimp and quinoa is made on the stovetop but you can serve it as if it were a casserole because casserole dishes say something special about food, like I LOVE YOU. Get the recipe.
Simple Shrimp and Guacamole Tostadas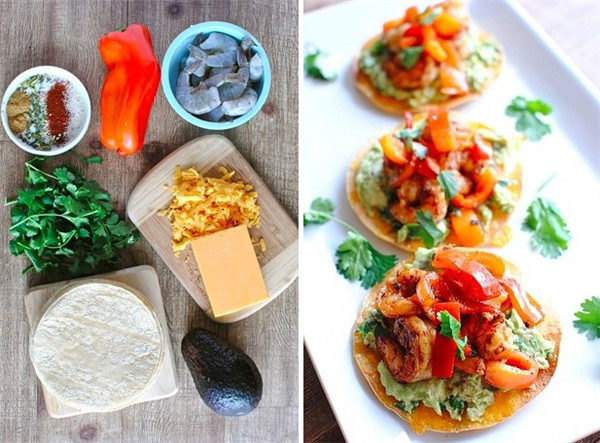 The shrimp are tossed in a quick mix of cumin, chili powder, red pepper flakes, and garlic salt. Get the recipe.