22 Eye-catching Ombre Hairstyles 2024
Have you got any idea about the latest ombre hair color idea for 2015? It won't be hard to find out the answer. Just check out the newest celebrity hairstyles and you will figure it out soon. As the beautiful blond ombre hair has been so popular last year, I think it will still stay in the style for us. Besides, you can also try out some warm red and purple shades to spice us your dark colored hair look this season. Today, have a look at our listed ombre hairstyles and find one favorite!
Textured Blond Bob Haircut for Ombre Hair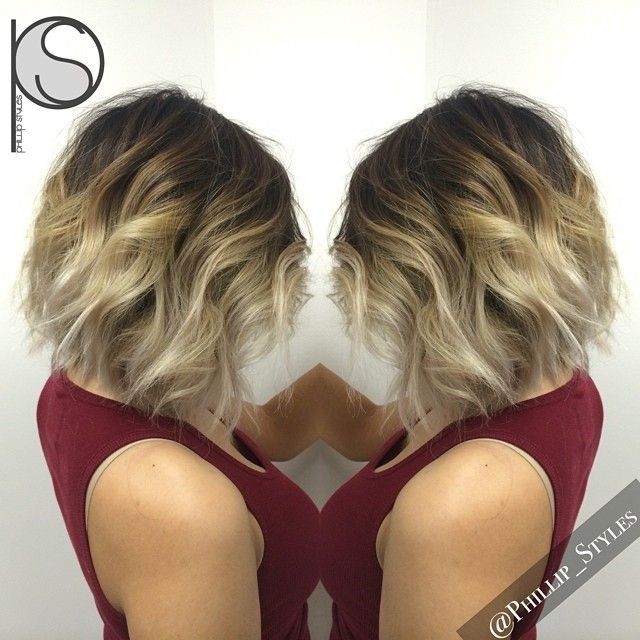 I bet there will be more ash-blond ombre hairstyles this season. This medium length hair looks wildly chic with romantic beach waves.
Shoulder-length Wavy Hairstyle for Ombre Hair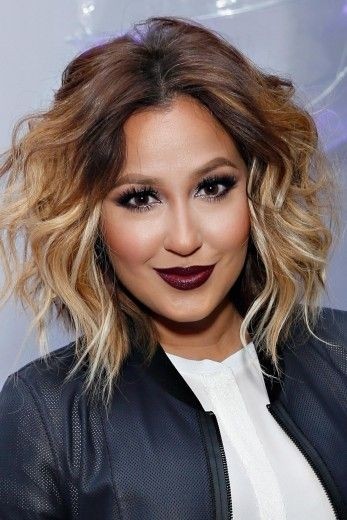 The ombre hairstyles will always look fantastic even when styled in a tousled shape. This messy shoulder-length wavy hair gave a little rock feel with her cool motor jacket.
Shoulder Length Wavy Haircut  for Blond Hair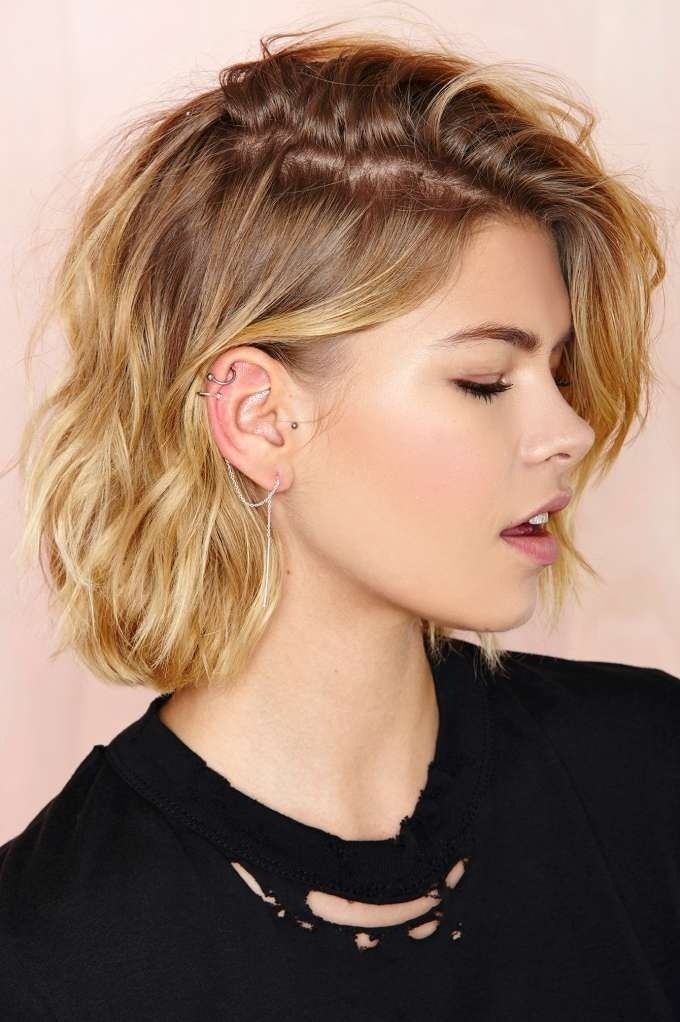 If you want to get a cool and modern look with your mid-length hair, it will be a great idea to try on this gorgeous blond on blond hair.
Short Ombre Hairstyle for Thick Hair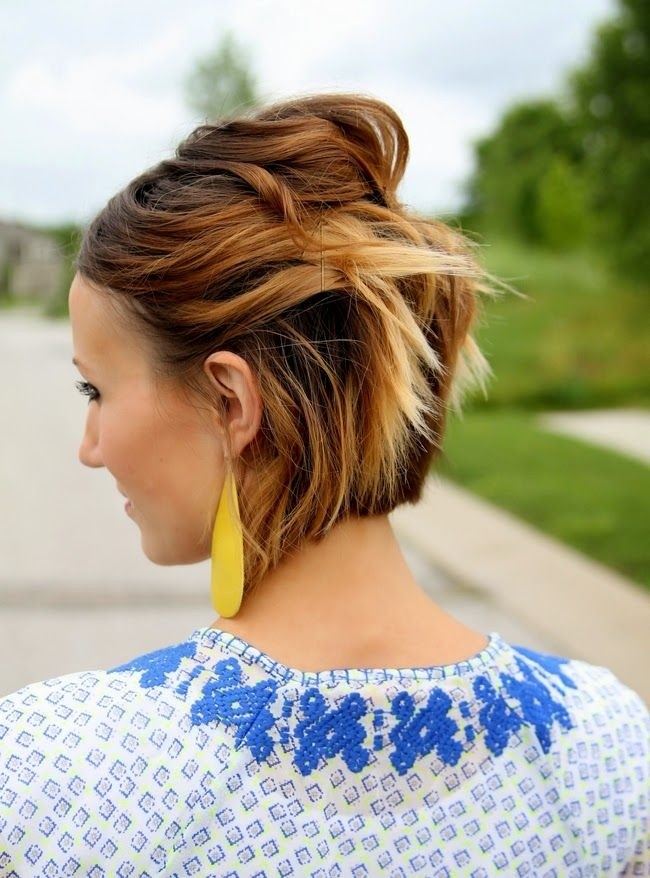 The ombre color idea will look absolutely cool on short hair. You can apply super-chic ash-blond highlights to top off your dark brown tresses.
Red to Blonde Ombre Hairstyle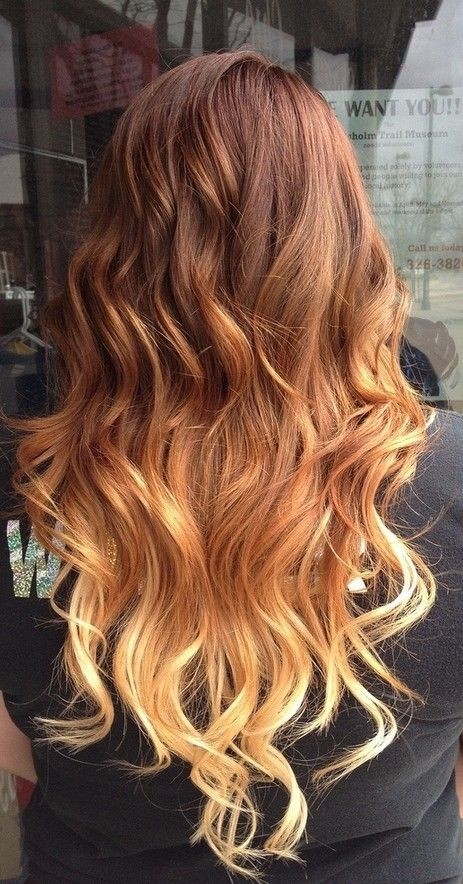 Do you want to create a warm sun-kissed look on your long wavy hair? It will never go wrong to mix the copper-blond shade into your dark red colored hair.
Red Ombre Hairstyle for Long Hair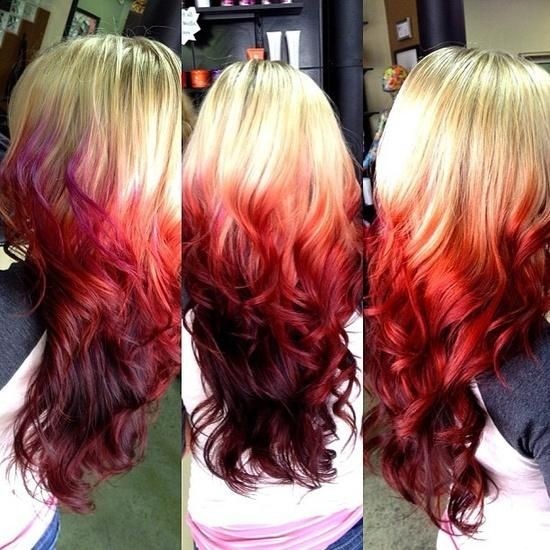 You can experiment the hot red shade with your light blond tresses if you want to try something new. It will make you look as charming as a princess.
Ombre Wavy Hairstyle for Mid-length Hair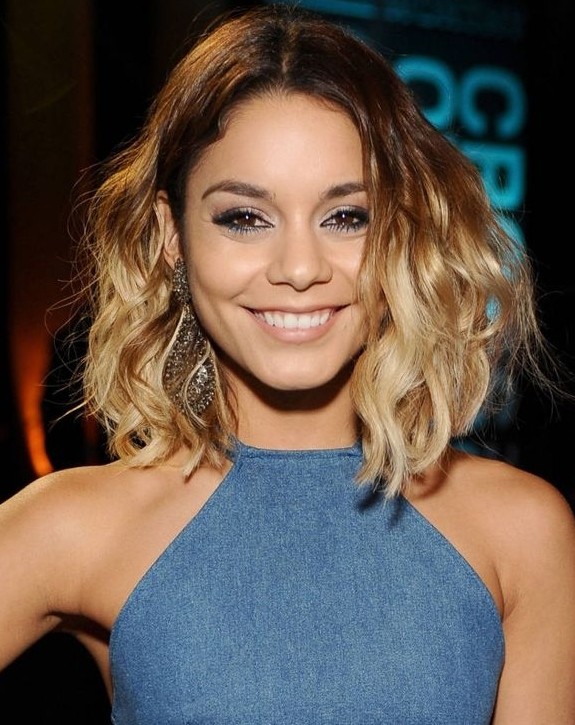 The ombre wavy hair looks really sweet and romantic when styled with the flattering should-length. You can replicate this lovely look with a small curling iron.
Ombre Hair Colour Idea for Long Straight Hair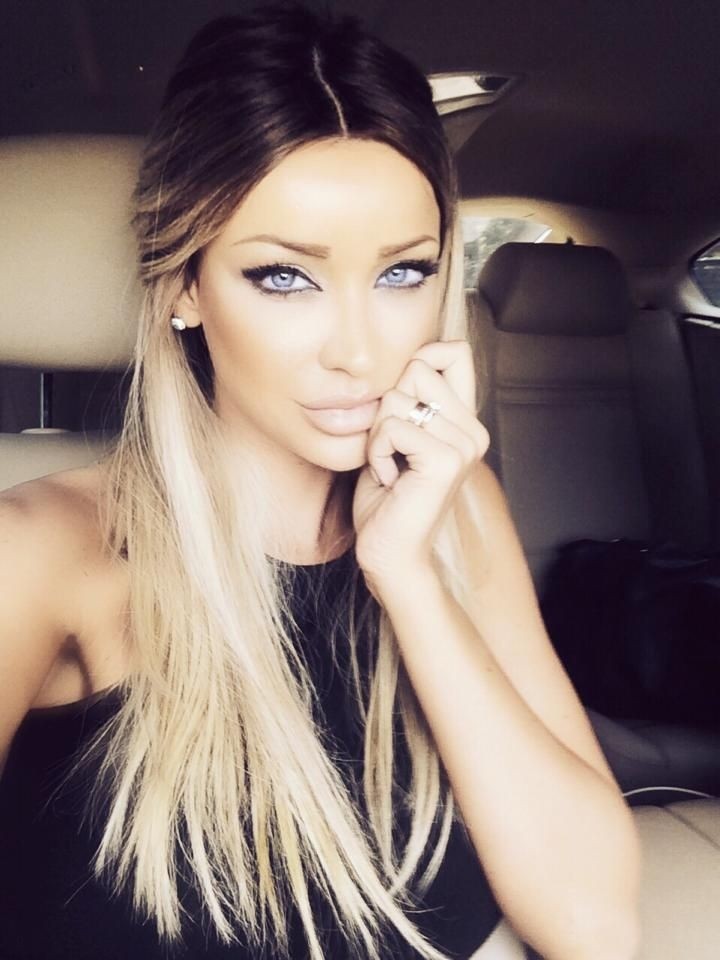 It seems that the ash-blond shades are becoming more and more popular this year. You can wear them on your long straight hair with a regal middle part.
Ombre Bob Haircut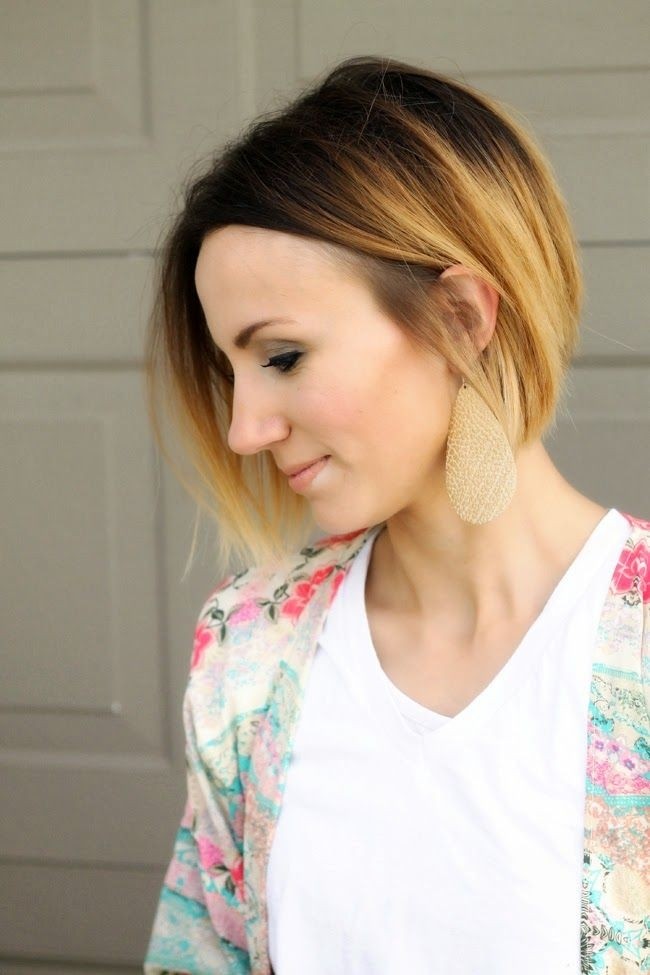 There's no doubt that the amazing ombre color will make the classy bob look more alluring than it was. You can gently tuck the front layers behind your ears for a clean contemporary style.
Medium Wavy Haircut for Ombre Hair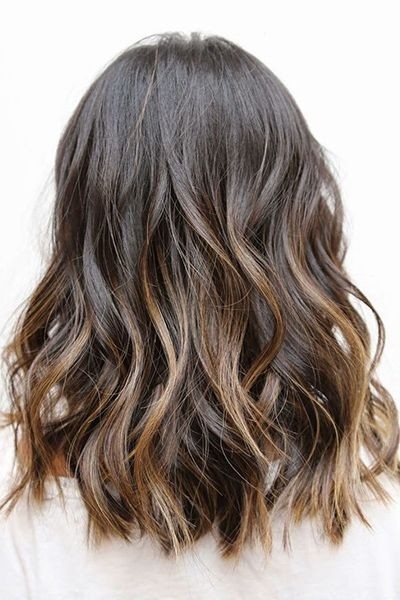 There're also some great ombre hair color ideas for mid-length hair. You can slightly lighten up a few top layers with rose-gold blond like this photo above.
Long Wavy Hairstyle for Purple Ombre Hair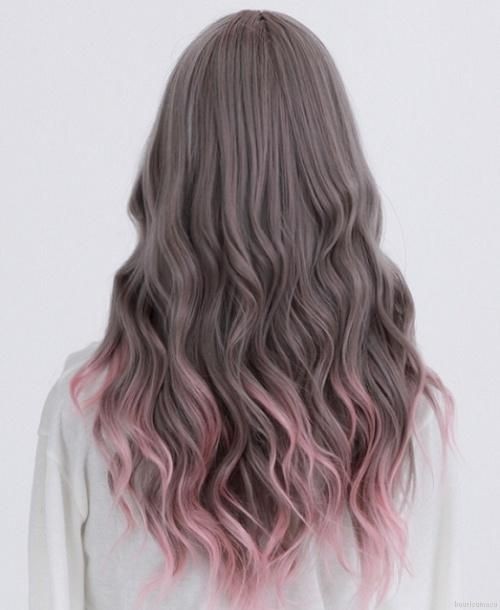 It is a stunning way to have subtle pink highlights at the bottom of your long wavy hair. And it looks better on longer hair.
Long Wavy Hairstyle for Ombre Hair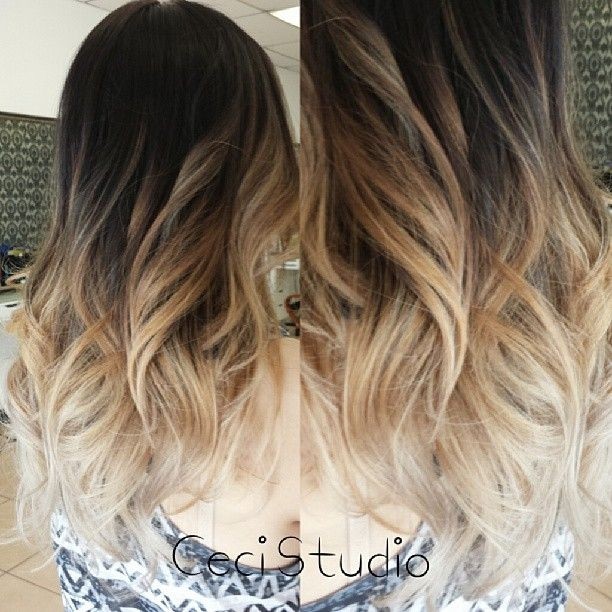 The ash blond highlights are a best option to spice up a dull brunette hair look. They can create an impressive style for a casual street look.
Long Straight Bob Haircut for Red Ombre Hair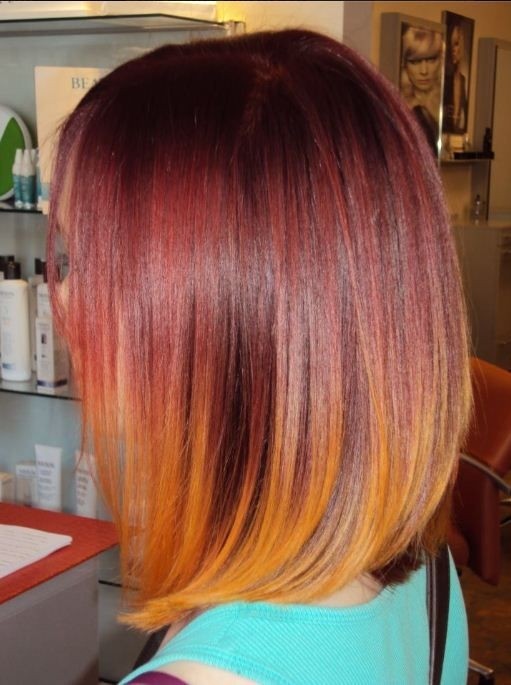 There's an impressive way to spice up your long bob haircut with bright neon colors. Just consider this red to orange ombre hair if you want to look special this spring.
Long Hairstyle with Blunt Bangs for Neon Ombre Hair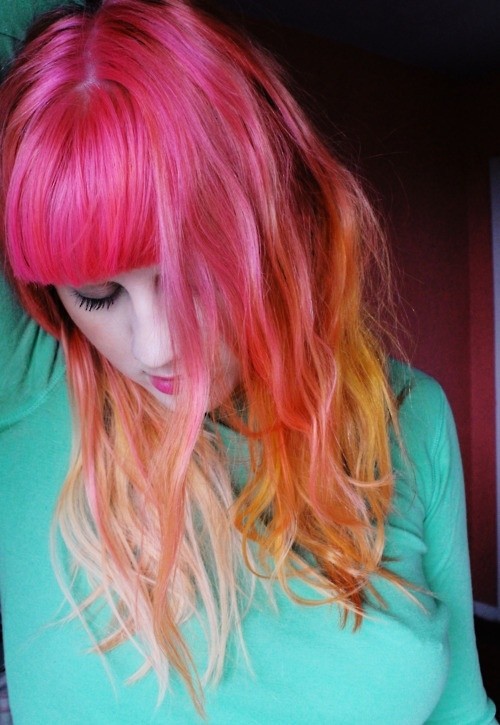 Do you want to wear those bold neon colors on your hair this season? Well, the pretty ombre hairstyles will give you a great chance to take the bold try.
Long Curly Hairstyle for Ombre Hair
The magic ombre hair will look wonderfully chic when its beautiful color increases along the curls. It looks greater on longer length hair.
Easy Long Wavy Hairstyle for Ash Blonde Hair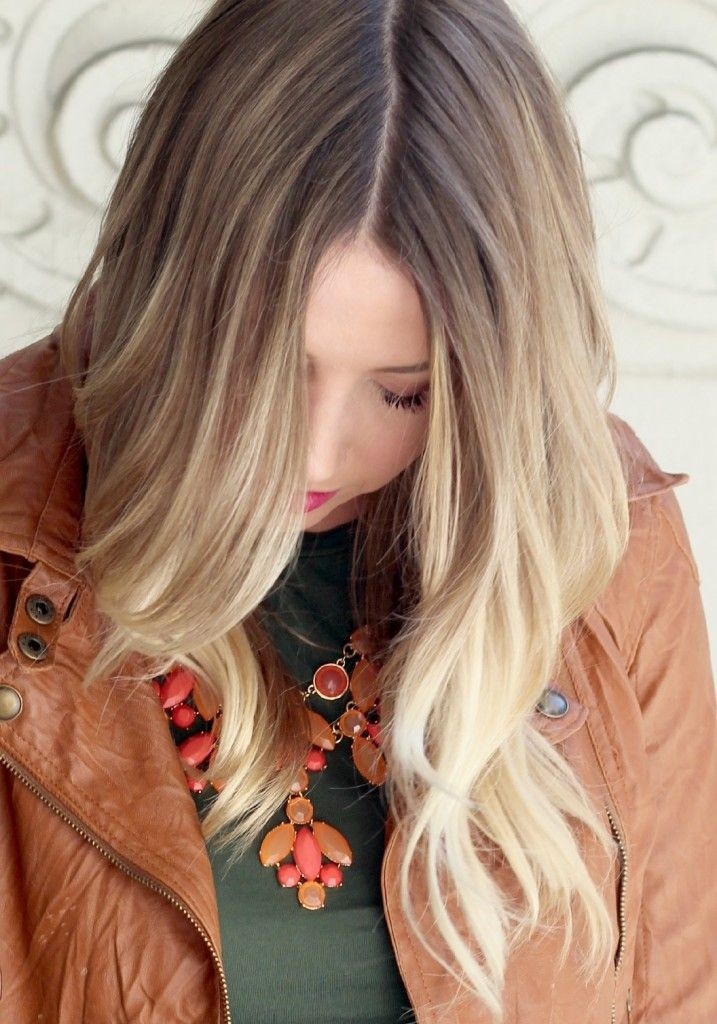 Long wavy hair is the mostly commonly seen hairstyle for women. You can make a use of some charming ombre shades to make it look different with others.
Different Ombre Hair Colour Ideas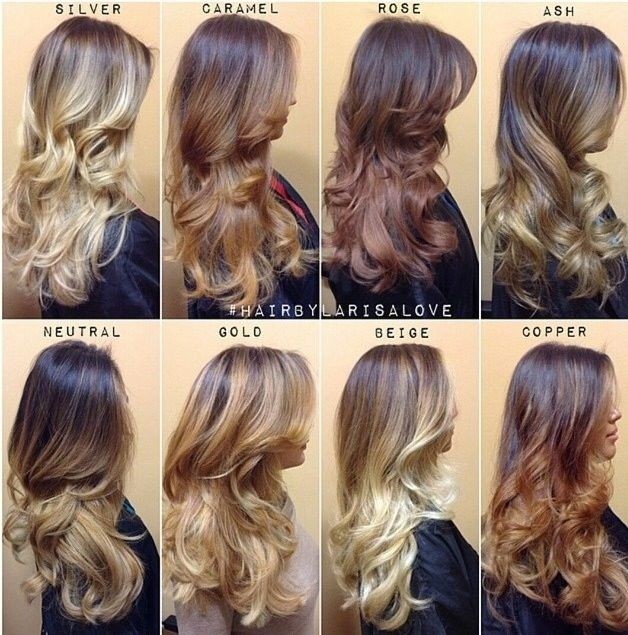 For girls who want to try out the ombre hairstyle this season, there're several different colors from silver, beige, caramel, rose to copper for your choice.
Cute Short Bob Hairstyle with Blunt Bangs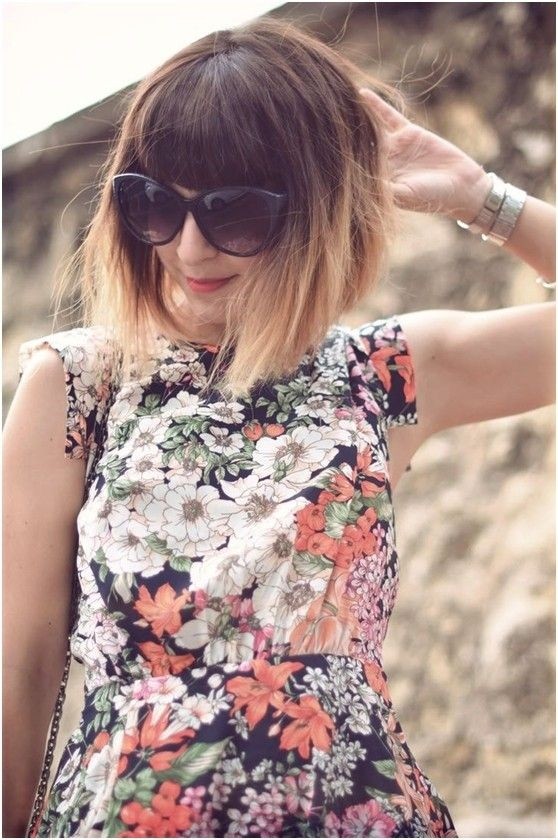 There're two ways to make a bob haircut look more beautiful with blunt bangs and ombre color. You can pair this hairstyle with your pretty print dress.
Blonde Ombre Hair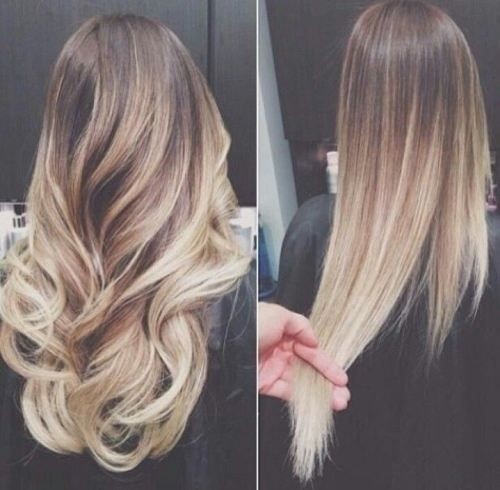 This is an amazing brown hairstyle with ash blond highlights. You can wear it either straight or wavy and it will look fabulous in both cases.
Ashley Greene Mid-length Ombre Hair Colour Idea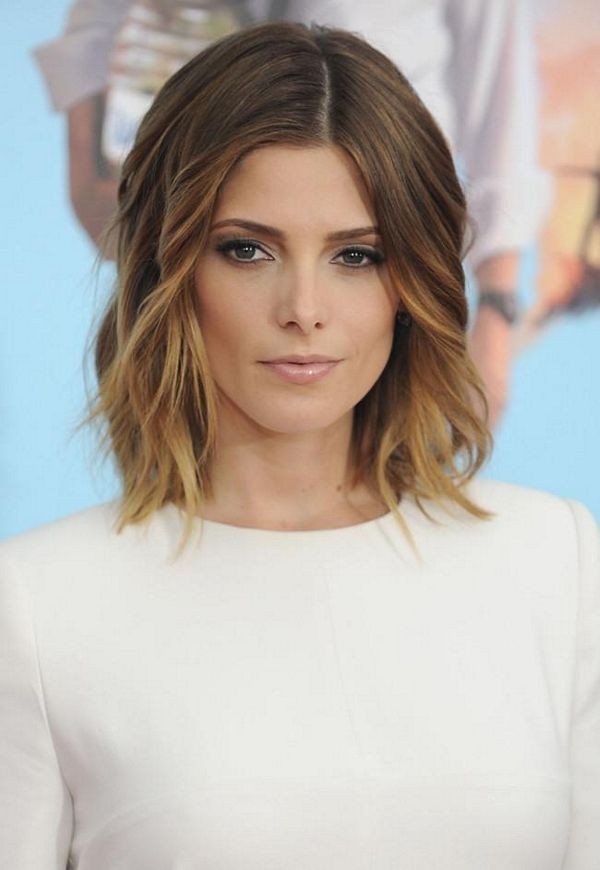 A bit of gold highlights into the brunette hair will be able to make your hairstyle look prettier and trendier. You can check out what the celebs did with their medium wavy hair.
You can find more (ombre hairstyles) on prettydesigns.com