Fabulous Long Hairstyles with Zooey Deschanel Bangs
The Zooey Deschanel Bangs are so distinctive with their neatly cut shapes. They look absolutely fabulous with the long hairstyles for women. If you want to make a difference this season, why not consider to dab yourself with an adorable Zooey Deschanel bangs? It's an way too safe choice for most girls with any hair length.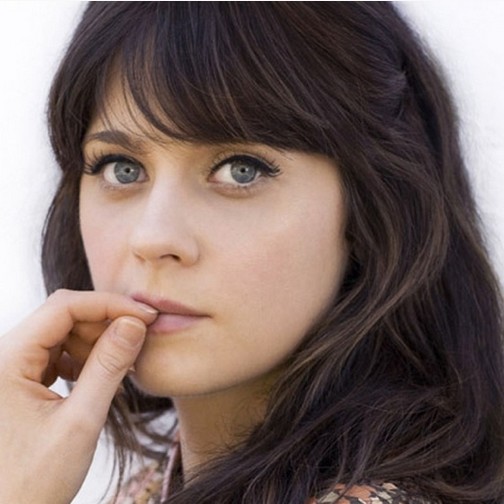 This slightly tousled long wavy hairstyle shows more charming with the well-trimmed Zooey Deschanel bangs. They are finished in almost the same eye-brow skimming length with a featuring gently curled angle. The long layers around her face created a flattering face-framing shape for the overall look. At last, her glowing blue eyes look more attractive with its neutral dark brown hair color.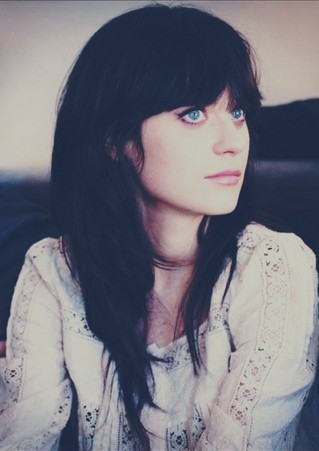 This dreamy like long black hair with the Zooey Deschanel bangs is styled into the vintage style with slightly tapered layers to add depth and movements to the whole hairstyle. Its stylish straight across bangs flattered her glowing eyes with a strong mysterious sense. The delicate ear locks by the sides redefined this casual long hair with an ultra exquisite feel.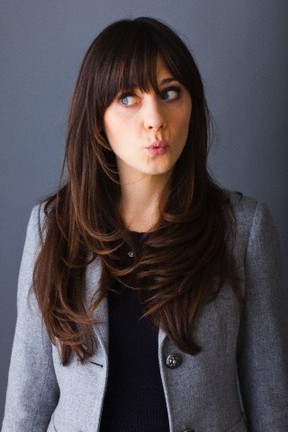 This flattering long wavy hairstyle is featured with the Zooey Deschanel bangs and stepped-length layers which are just being able to create an overall softening and charming look for this elegant lady. Its casually-defined messy style looks effortlessly cool with all those flowing tresses in the air.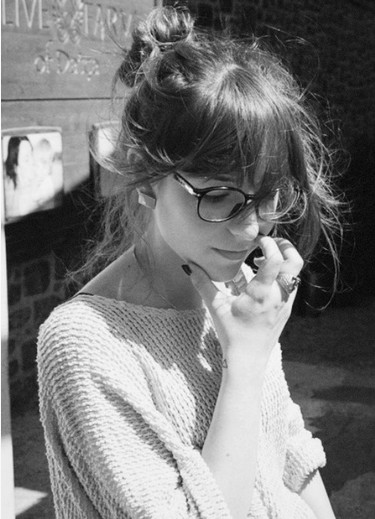 This is a comfy twisted bun hairstyle with the cute Zooey Deschanel bangs for your daily look. It can be paired with your casual outfits like sweaters and jeans so easily by giving a super relaxed look. you can also add a pair of exaggerate glasses to enhance this effect.