Fabulous Low Updo Hairstyles
Compared with other exquisite and complicated bun hairstyles, the low bun hair maybe is the easiest updo for women. But it still looks chic and fabulous with its simple yet adorable shape. Moreover, it can make you an appropriate appearance in any events and it is the most suitable hair for the coming winter 2014.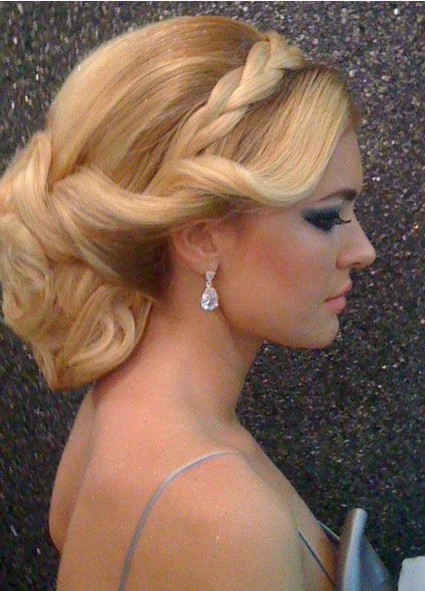 This is a fabulous low updo for wedding hairstyles. It is featured with the classic finger waves, which are just being able to bring us back into 70s immediately.
What makes this retro low bun hairstyle different is the delicate braid that running around her head. It redefined the retro hairstyle with a strong feminine and romantic sense. Moreover, its flower-like low twisted bun created an overall stunning line for the final wedding hair look.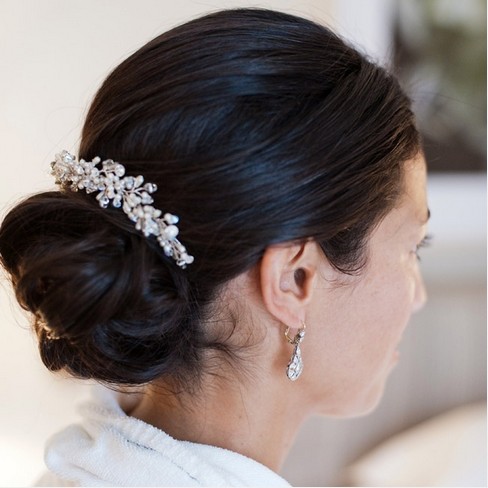 Generally, an eye-catching and exquisite hair accessory can up your hairstyle to its most. For example, this delicate crystal pin made this messy bun more delightful with its shining feature. Moreover, its lovely shape also added a fresh sense to this glossy slicked down black hairstyle.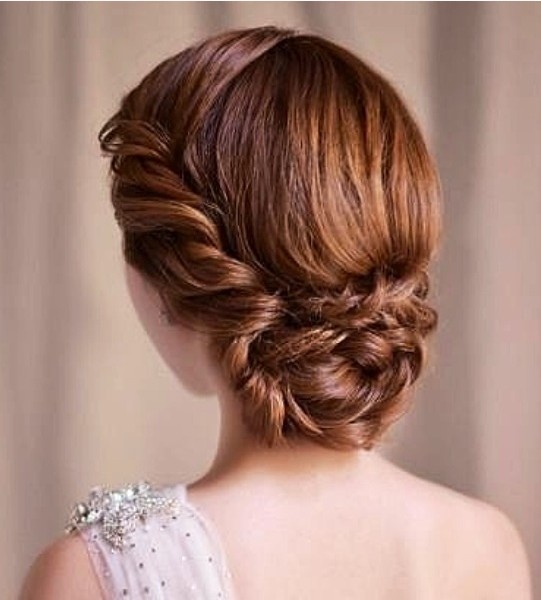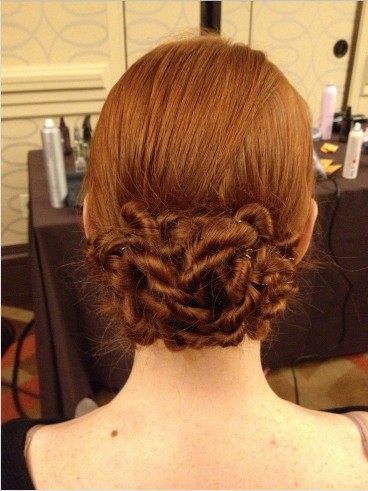 There're still two glamorous low bun hairstyles for your choice. They will definitely make you glowing and radiate in any occasion for their elegant and chic style. I believe all those gently twisted tresses will flatter your special flair to its perfection.