How to Deal with a Sensitive Scalp
I live for the holiday season. Crackling fires, over-sized scarves, pumpkin spice coffee Bing Crosby's White Christmas, twinkling lights, ice skating in the park, endless sweets, the first snowfall, beautiful decorations, limitless window shopping, and time with family – nothing compares to the bliss of these little pleasures. Nothing, that is, except my sensitive scalp. The cold weather, travel, excitement, and bustle of the holidays mean one thing: 'tis the season to be…scratchy.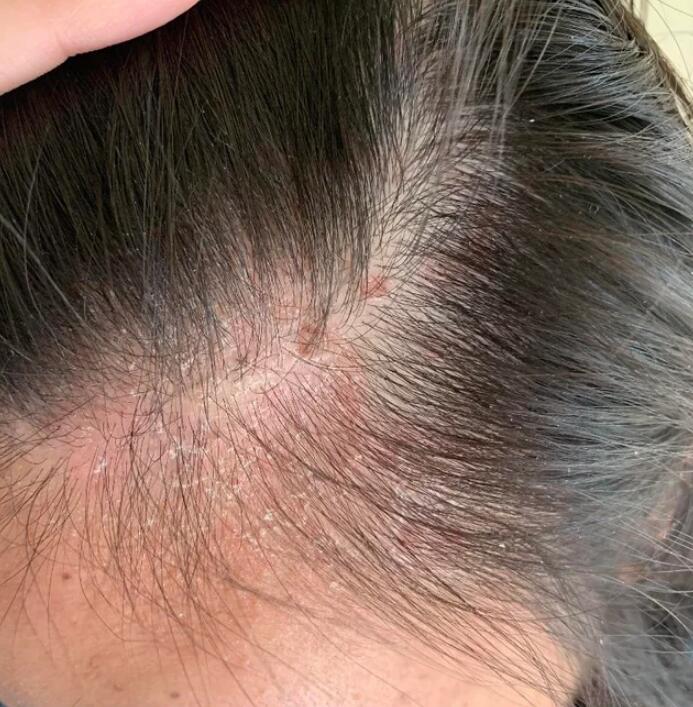 Dealing With a Itchy Scalp
Sensitive scalps can have a number of causes, ranging from pollen allergies and product buildup to dry air, stress, bacterial infection and conditions such as psoriasis. Whatever the cause, nothing is worse than the discomfort, the constant itching and scratching, and the embarrassing white flakes that always accompany scalp sensitivity. Here's the low down on how to get rid of your sensitive scalp and ready for the most wonderful time of the year!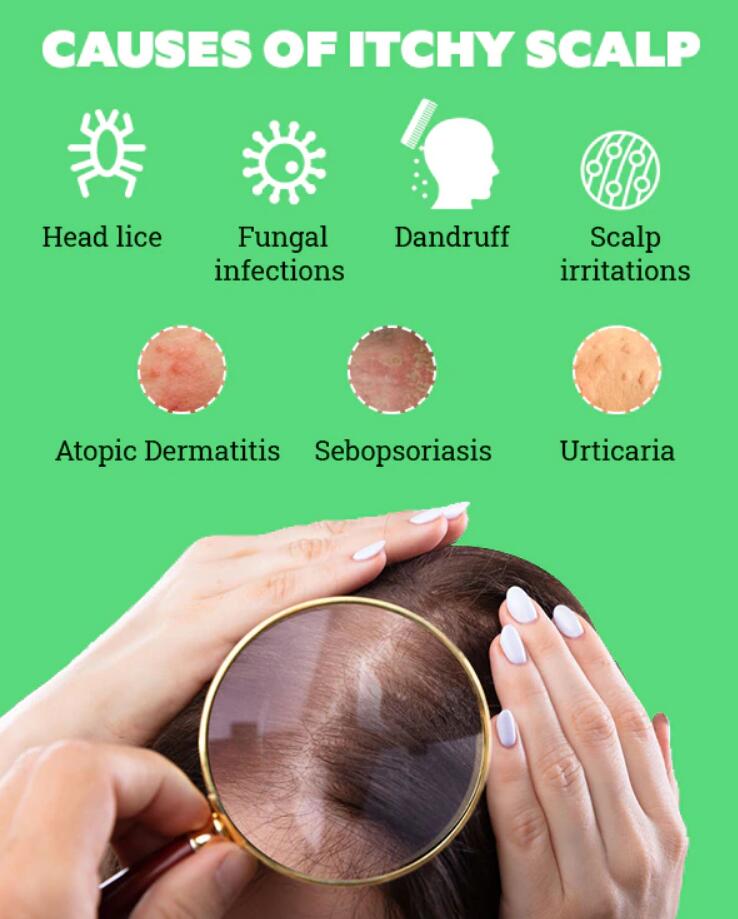 Little lifestyle changes
One of the biggest reasons for scalp sensitivity is stress, so it's easy to understand why the problem flares up worst around the holidays. Take control of your tresses by taking control of your stresses- whether its giving yourself an extra hour of sleep, heading outside to catch a bit of winter sun during your lunch break, or incorporating ten-minutes of yoga into your morning routine. The more stress you eliminate, the happier your scalp.
For sensitive scalps related to dryness, using a humidifier in your bedroom can work wonders. Not enough? Pamper yourself with an oatmeal bath, or try massaging a dab of mineral oil into your scalp every other day, which will lock in extra moisture.
For sensitivity issues of any kind, wearing a looser ponytail or simply letting hair down naturally can give the scalp a much needed break and reduce discomfort. If you love food as much as I do, you'll be happy to know that sufficient levels of vitamin B, vitamin E, zinc, and omega-3 fatty acids in your diet are crucial to a healthy scalp. Load up on those seasonal favorites like pumpkin seeds, dark chocolate, roast beef, walnuts, olive oil, asparagus, cheese, and bean soup to ease your scalp discomfort! (You know, since we all need another reason to indulge around the holidays…)
Switch up your shampoo routine
While we are all for minimizing your shampoo routine to keep hair healthy, a sensitive scalp often indicates that you are not shampooing enough, or not shampooing at the right times. Excessive product, lingering allergens, and sweat and oil buildup can all clog pores and cause scalp sensitivity.
To avoid these everyday assailants, try shampooing more frequently, especially after you have been exercising, or in an allergen-rich environment, such as up in the attic searching for your long-lost cookie tins, or rolling around outdoors in the family's annual Thanksgiving Day football game. The secret can also be as easy as minimizing product usage, and switching to a scalp-saving shampoo (try Paul Mitchell's Tea Tree Shampoo, which has an amazing minty smell). Shampoos with menthol or drying alcohols, which feel refreshing on most scalps, should be avoided, as these harsher ingredients can cause inflammation and exacerbated itching on more sensitive skin. Instead, opt for sulfate-free formulas, or those with silk and wheat proteins.
If your sensitive scalp is leaving visible evidence behind (ahem, I don't think that's snow on your roots), fear not! We recommend a dandruff-fighting shampoo like this miracle worker from Kenra, which will clear up those annoying white flakes in no time, leaving your scalp feeling refreshingly soothed.
Paul Mitchell Tea Tree Shampoo
Regardless of your scalp's condition, show some love and give yourself a quick two-minute scalp massage while you are lathering up your shampoo in the shower. And no matter how cold it gets, never ever shower with scalding hot water. It is just as bad for your skin as it is for your scalp and hair.
Medications
If you've tried all these tricks and still can't find a cure for your sensitive scalp problems, you may have an infection, or a condition such as psoriasis. If your sensitive scalp problems persist, check for out of the ordinary flake coloring (inflammations can also make dead skin appear silvery, or yellow), chat with your stylist, or see a dermatologist, who can recommend the appropriate over the counter treatment or prescribe something specific. Treatments range in type from oral to topical to medicated shampoos, and are available for a wide range of scalf inflictions.
Now that the itching and scratching has subsided and you've banished those annoying white flakes just in time to whip out your favorite holiday sweater, its time to get a sensitive scalp off of your mind and enjoy the wonderful months of winter!