Indie Hair Tips For Curly Haired Girls
Your hair is a reflection of who you are. You're bold, fearless, edgy… maybe a wild, a little reckless. If your hair is going to keep up with your lifestyle, you need the right products to create your ideal look and lock it in place.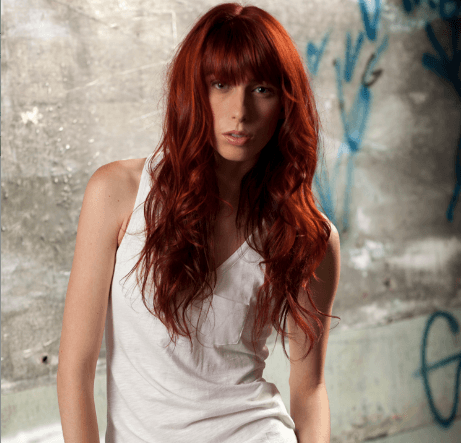 Indie Hair is a brand new line of styling products designed create styles as bold as you are. But they know when to play it safe – all of the Indie Hair products are color-safe and gentle for all hair types. And every formula is gluten-free and paba-free.
Whether it's super sleek and straight style you're after, or big, bad volume, there are Indie products for everyone. Best of all, their products are designed for layering. Try these product combos or create your own.
Ditch the perfect wave for these rough-and-tumble curls. Curly gals, check out these super simple tips for curly hair from the INDIE HAIR team.
To create this style, you'll need:
INDIE HAIR polish #mixitsoft – This polish works like a mousse or gel. It helps add softness and shine while giving your curls extra hold for styling.
INDIE HAIR gel #mixitstrong – This gel is great for flexible hold and all-day volume – but won't give you a crunchy or cracked 90s look.
INDIE HAIR putty -> clay #wreckit – This product goes on like putty but sets like clay. It's great for giving you textured, flexible style with a matte finish that holds all day long.
A hair dryer with a diffuser attachment
Let's get started.
Step by step Indie Hair tutorial:
1. Work one full pump of INDIE HAIR polish #mixitsoft through damp strands, distributing it evenly throughout your hair from scalp to ends. This polish works like a mousse or gel and will help hold your curls and fight frizz.
2. Mix one pump of INDIE HAIR gel #mixitstrong with a fingerful of INDIE HAIR putty -> clay #wreckit evenly in your hands.
3. Starting from the back of your head, take one-inch (or so) section of your hair and bring them forward, twisting them in your fingers as you go to get curls as well as distribute the product. Don't be afraid to twist the curls in different directions for a tousled, playful look.
4. Once you've used all the product from your hands, repeat the twisting motion on individual strands. Then, roll your twisted strands up in a scrunching motion prior to diffusing.
5. Diffuse curls until dry, then use your fingers to rough up the hair around your roots and piece out your ends.
And your messy curls are done and done.