Milkmaid Braid Tutorial
Hollywood can't get enough of the simply-but-chic milkmaid braid – so it's time for you to get in on the craze! Get the look with this easy milkmaid braid tutorial from the  Hair team.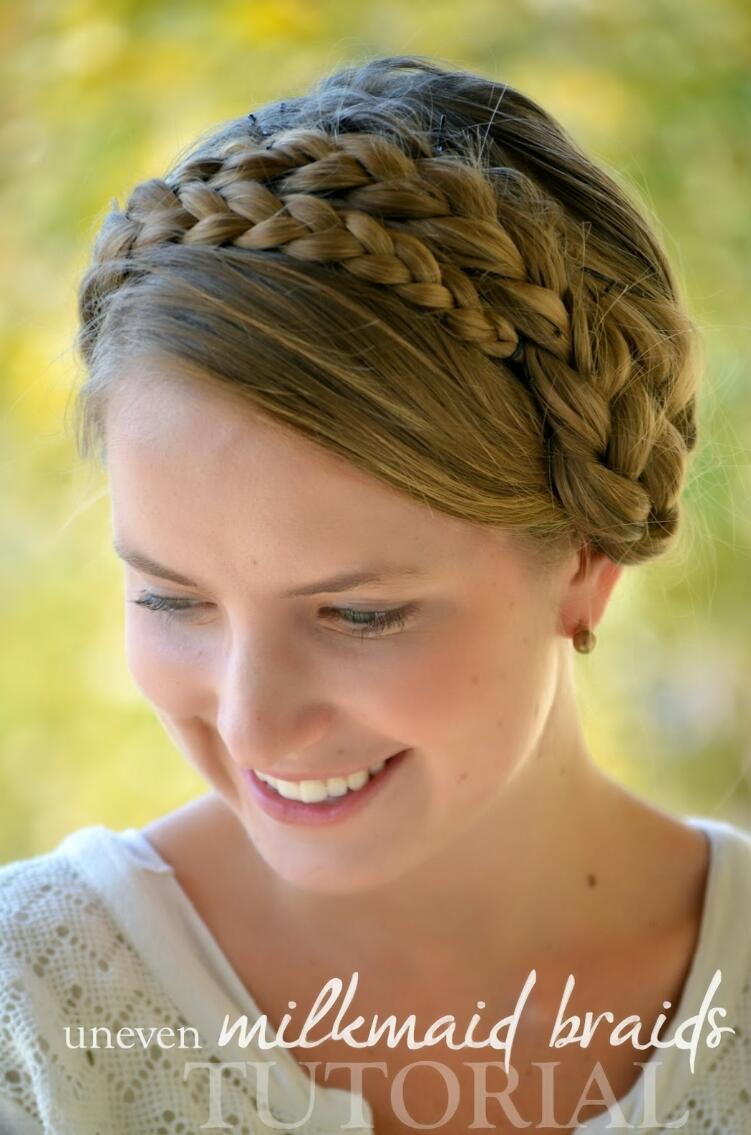 To create this style, you'll need:
AG Hair Texture Spray Definition & UV Protection -This defining and finishing spray gives your hair moveable, tousled texture. The spray gives your medium hold while adding volume, shine and control against frizz and flyaways.
AG Hair Frizzproof Anti-Humidity Spray – This argan anti-humidity spray helps fight frizz against rain, snow or humidity. Infused with argan oil, Frizzproof leaves hair shiny, silky soft and smooth.
A wide-tooth comb
Bobby pins
Two clear elastics
A blow dryer
Let's get started.
Step by step Milkmaid Braid Tutorial: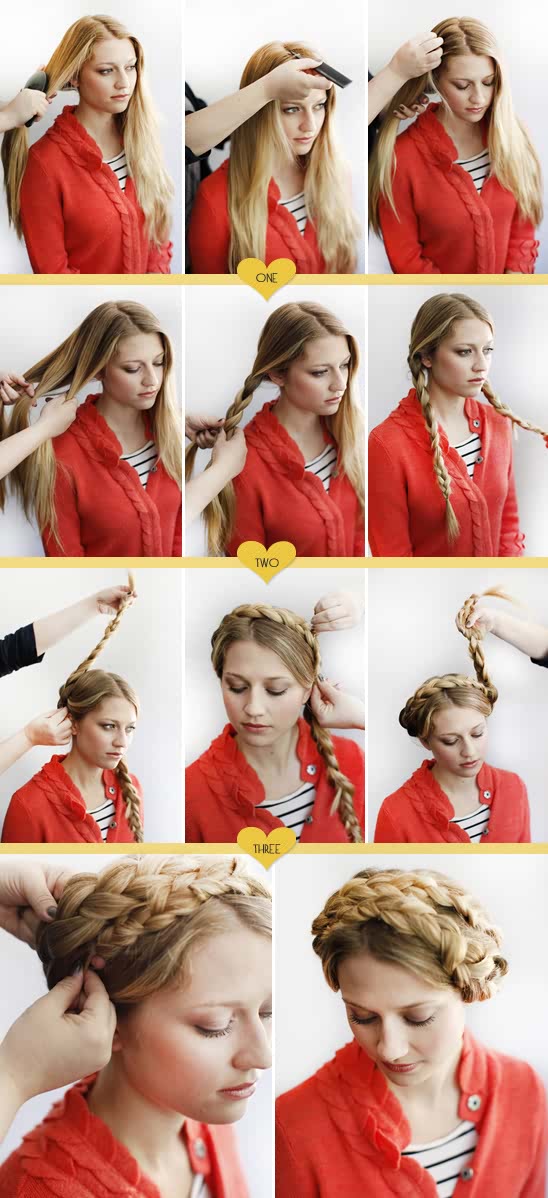 1. Starting with freshly-washed hair, work some AG Texture Spray through your damp locks. Roughly mess your fingers through your strands to help dry them some.
2. Make a rough center part through your hair (using either your fingers or a wide-tooth comb), and tuck your hair behind your ears. Feel free to gently pull out some pieces around your face so your look is more messy than perfect.
3. Divide your hair in two even sections and braid each to the end.
4. Secure each braid with a clear elastic (or one that's the same color as your hair).
5. Gently pull the braid apart to make it loosen up and little more messy. (Don't worry if some strands fall out – the messier, the better!)
6. Pin the braids across the top of your head, securing into place with however many bobby pins you need.
7. Coat your braids with AG Frizzproof, then blow-dry them on a low setting to create soft movement around the edges of the braid and back of the head.
8. Add more AG Frizzproof if needed once your braids are dry.
These messy-chic braids are great for anything, from hitting the mall to heading out for girls' night.